In celebration of the start of summer, this May saw the launch of the Tanqueray No. TEN Tea Garden at Yauatcha City – one of SLOAN! Magazine's favourite restaurants in London.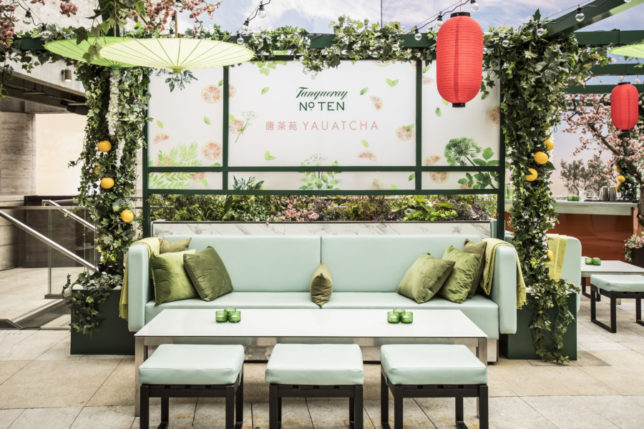 Sharing a passion for flavour, the finest ingredients and innovation, the fresh citrus botanicals in Tanqueray No. TEN make it the perfect gin accompaniment to infuse with Yauatcha's signature teas, creating a unique outdoor drinking and dining experience at the Broadgate Circle dim sum teahouse.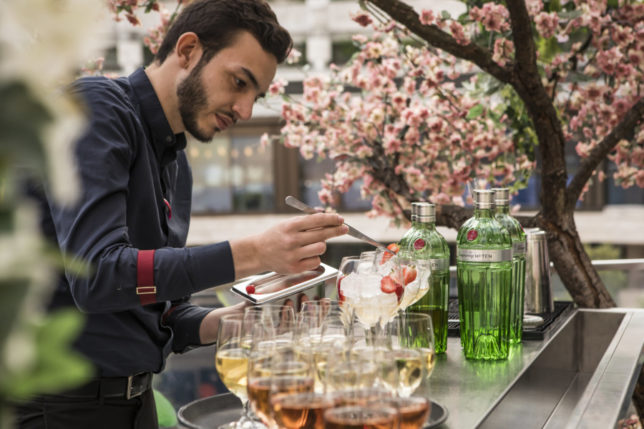 Taking inspiration from a Chinese tea garden, Yauatcha and Tanqueray No. TEN have transformed the East terrace of Yauatcha City into a lush floral garden surrounded by a canopy of green and vibrant foliage.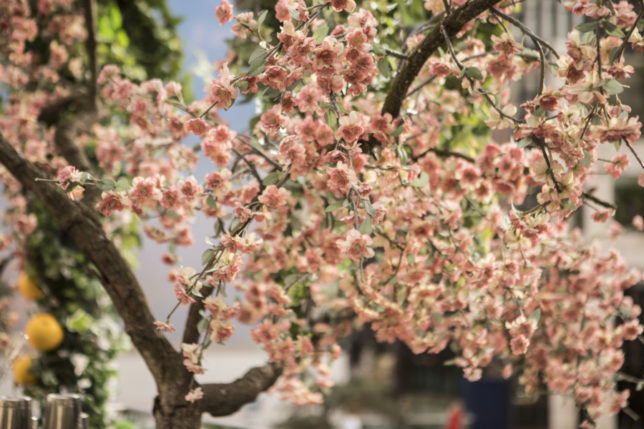 Natural light filters through the installation to create patterns of dappled sunlight and shadows and at night, red lanterns and glowing candles light up the canopy to create an atmospheric al fresco bar.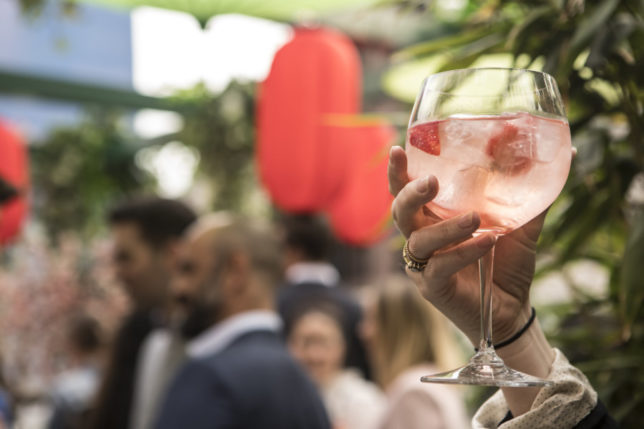 Hakkasan Group Head of Bar, Eder Neto and World Class bartender Ali Reynolds, have created a bespoke cocktail menu of Tanqueray No. TEN Gin and Teas exclusive to Yauatcha City.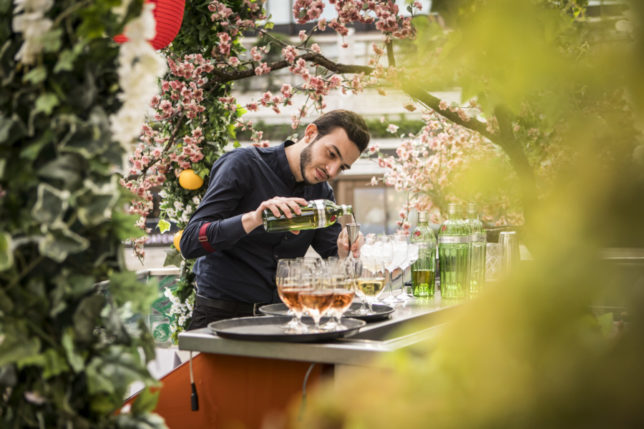 The gin is flavoured in a unique way, using a modern technique to infuse it with a selection of Yauatcha signature teas, which complement the grapefruit botanicals in Tanqueray No. TEN.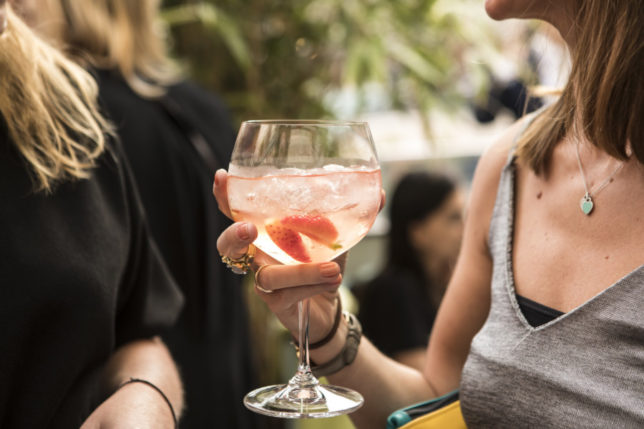 Signature cocktails include Tanqueray No. TEN Gin and Jasmine tea, served with Fever-Tree naturally light tonic garnished with lemongrass and Tanqueray No. TEN Gin and Classical Beauty blue tea, served with Fever-Tree naturally light aromatic tonic garnished with strawberries, priced £12.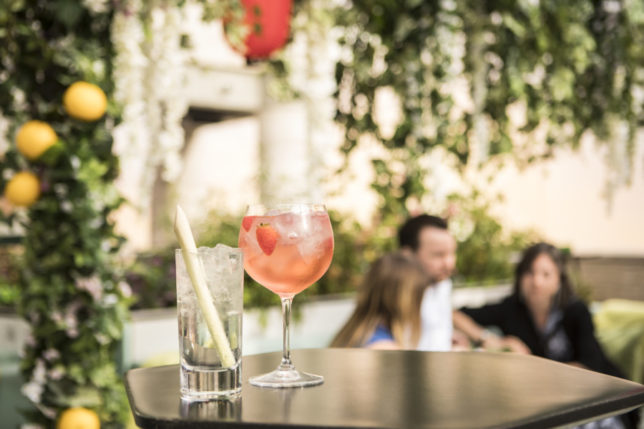 Yauatcha City and Tanqueray No. TEN have launched a series of gin and tea infusion masterclasses hosted by Hakkasan Group Head of Bar, Eder Neto. Guests will learn how to infuse Tanqueray No. TEN gin with varying tea flavours.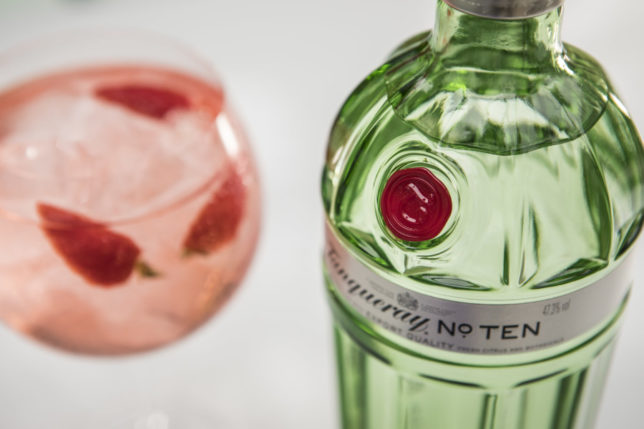 The classes will be held once a month for the duration of the collaboration and will include lunch on the terrace. The next Tanqueray No. TEN gin and tea masterclass will be held on 23rd June followed by another one on 14th July. The masterclass is priced at £60 per person including lunch.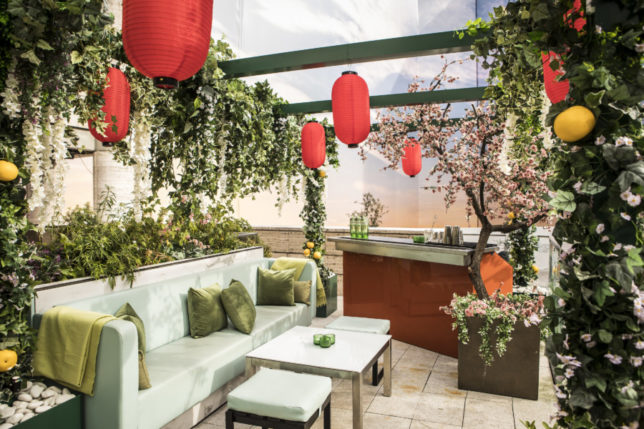 Yauatcha City provides a unique dining experience, offering all-day grazing on authentic dim sum with a contemporary influence.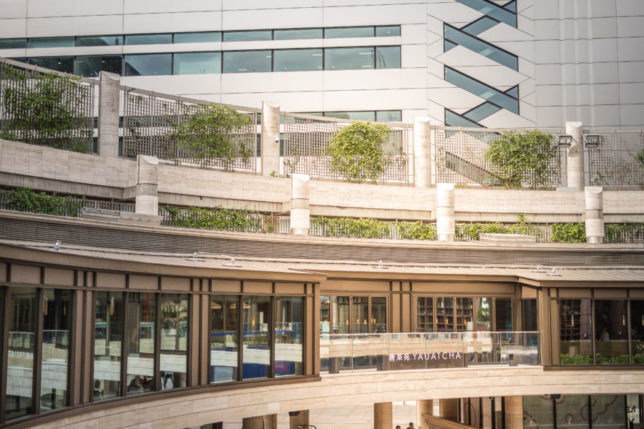 The renowned menu includes a wide selection of dim sum and a list of over 24 types of tea.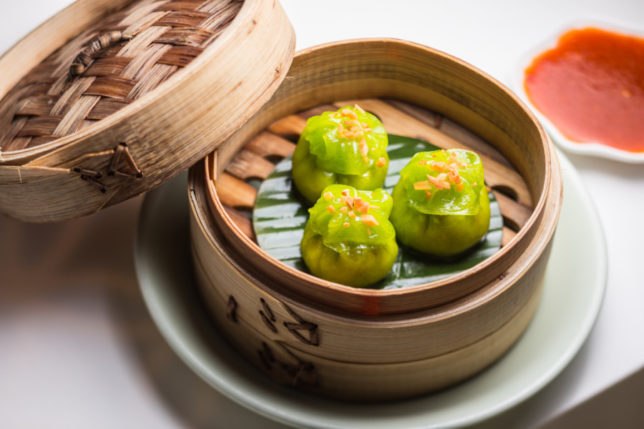 The design of the Chinese dim sum teahouse by Christian Liagre offers full view of the kitchens allowing passers-by to witness the preparation of the expertly made dishes.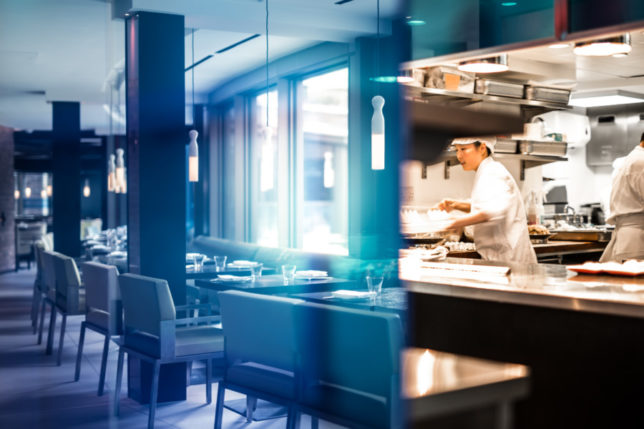 The new spring menu of dim sum and snacks is also available to enjoy outside in the beautiful garden terrace of Yauatcha City.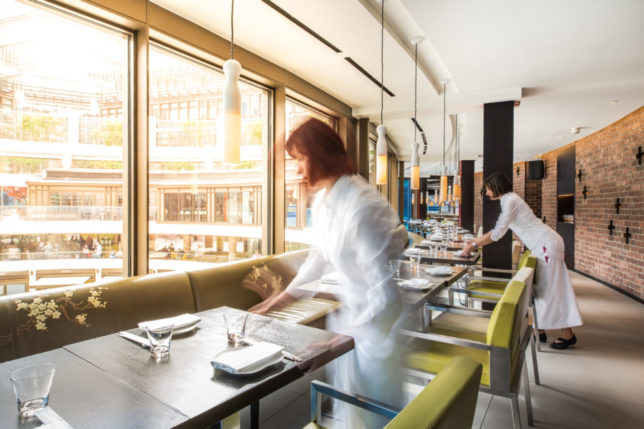 New additions include Crispy duck roll, Morel mushroom roll and salt and pepper anchovy, while Yauatcha's signature venison puff is not to be missed.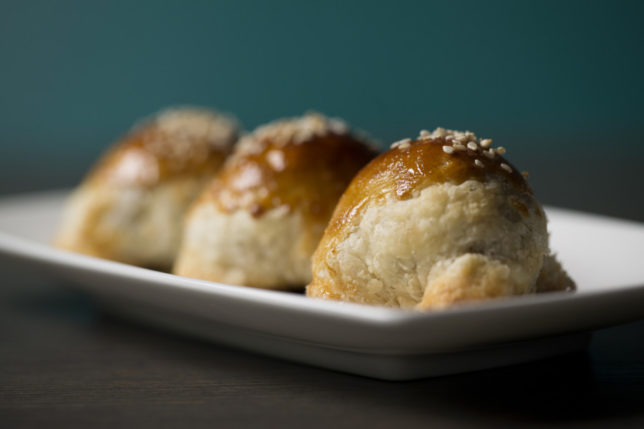 Launched in heart of Soho in 2004, Yauatcha gained immediate critical acclaim and received its Michelin star within a year of opening which it continues to maintain.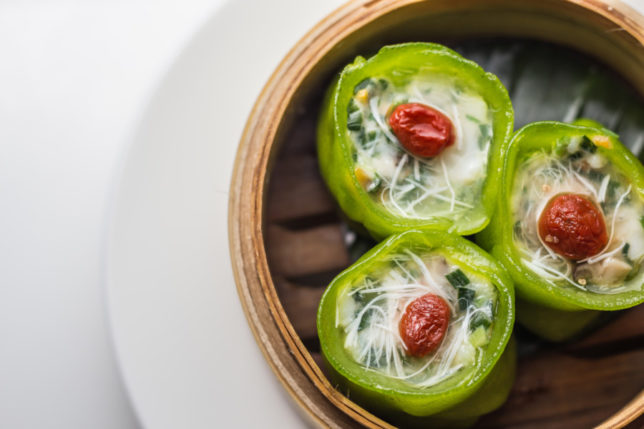 Following the success of Yauatcha Soho, Yauatcha City opened in May 2015. Yauatcha is a part of Hakkasan Group, which has pioneered Chinese fine-dining globally through its Michelin-starred Cantonese restaurants Hakkasan Hanway Place and Hakkasan Mayfair.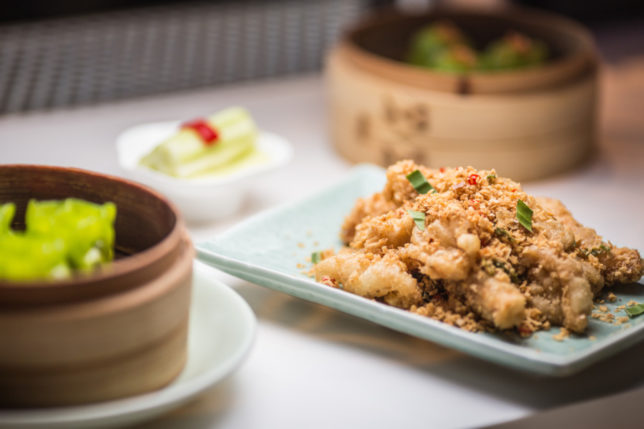 Yauatcha also has restaurants in Mumbai, Bengaluru, Kolkata, Houston and Waikiki, and will be opening in Saudi Arabia in 2018.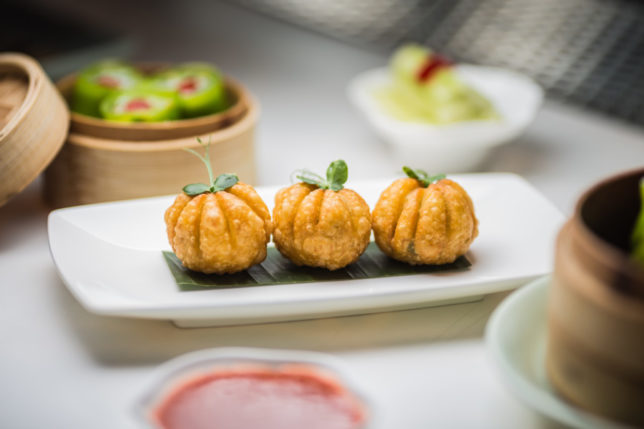 Upon arrival at Yauatcha City, we were given a table overlooking the hustle and bustle of Broadgate Circle creating the kind of atmosphere you can only find in the heart of the City. To start our journey we choose some cocktails – Earth Asian made with Mount Gay black barrel rum  and a Popcorn Old Fashioned made with Monkey Shoulder. We also had some steamed dumplings to whet our appetite.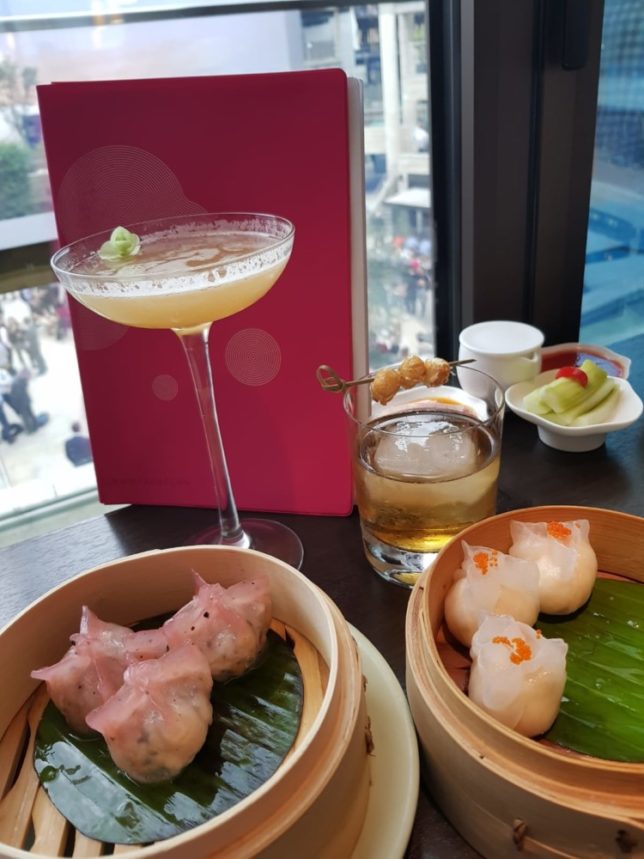 We chose the Seafood Black Truffle Dumpling which had a perfect balance of seafood with a distinct taste of truffle that made its presence felt on the palate but was not overpowering.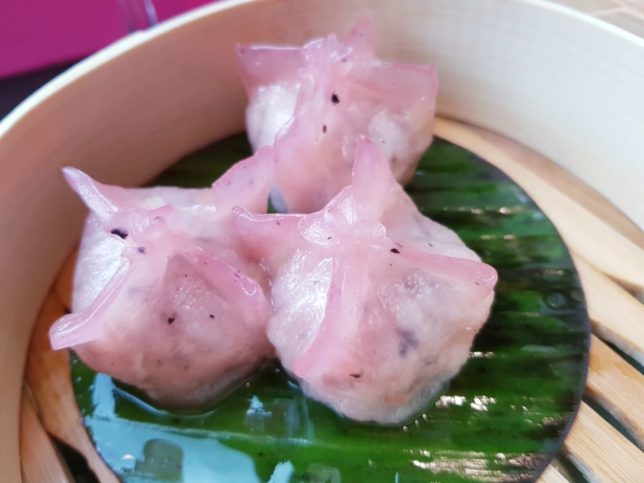 The Lobster Dumpling with Tobiko caviar with ginger and shallot was a joy to eat. The freshness and meatiness of the lobster was mouthwatering and worked well with the ginger and shallot. The taste of the caviar added another dimension to the dumpling. True to Yauchata's reputation for delectable dim sum this is one of the tastiest dumplings on the menu.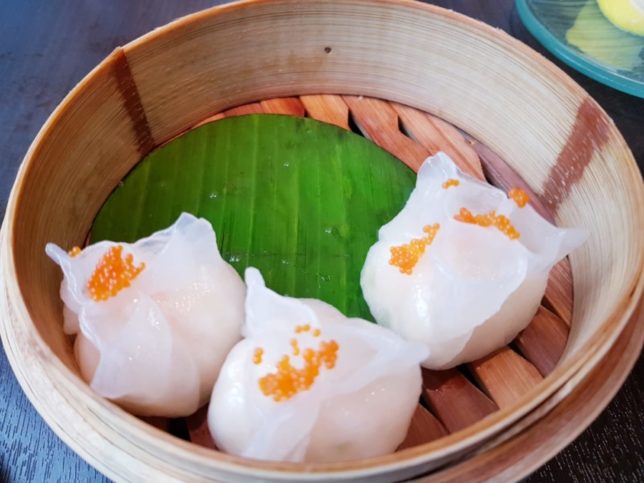 We also tried an old favourite of ours – Spicy Soft Shell Crab with almond. This dish did not disappoint with the crunchy texture of the almonds combined with chilli heat leading the way to the softer more subtle taste of the crab.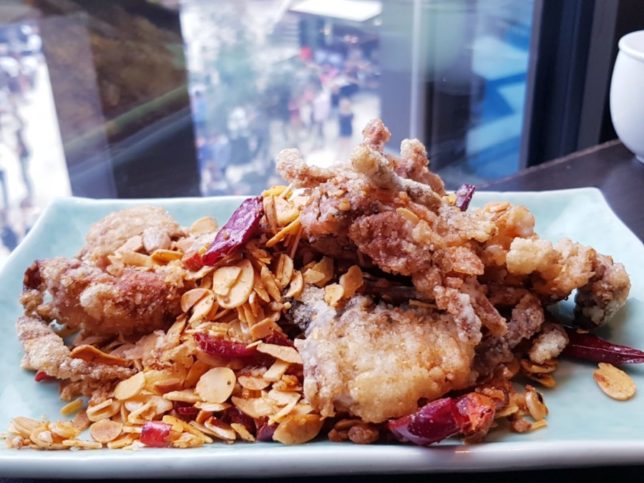 The Szechuan Dumpling contained enough heat to awaken the taste buds and the dumpling was cooked to perfection with a beautiful texture that adding a comforting richness with every bite.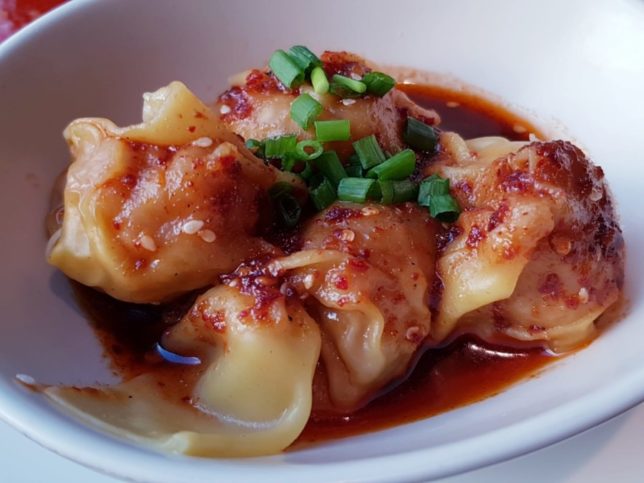 Yauatcha takes moreish bar snacks to the next level and we delighted to be invited to try the Small Eats on the new Tanqueray Tea Garden Menu. The Golden Truffle Croquettes melted in the mouth and paired well with a sweet and sour sauce for added complexity. We highly recommend the Berkshire Pork Belly Mantou. The salt and pepper anchovy also caught my eye and it will definitely be something we'll order next time.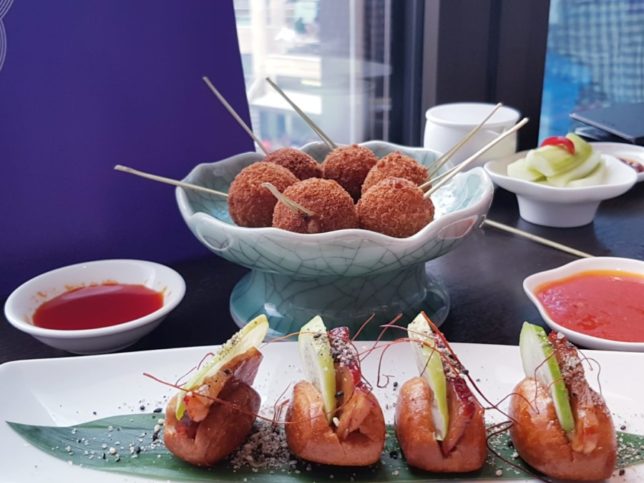 For the main event we tried a selection of dishes including Stir-fry Pepper Chilli Seafood served with asparagus. This generous dish tantalised the taste buds with a mixture of earthy asparagus flavours complimented by the sweet taste of the seafood.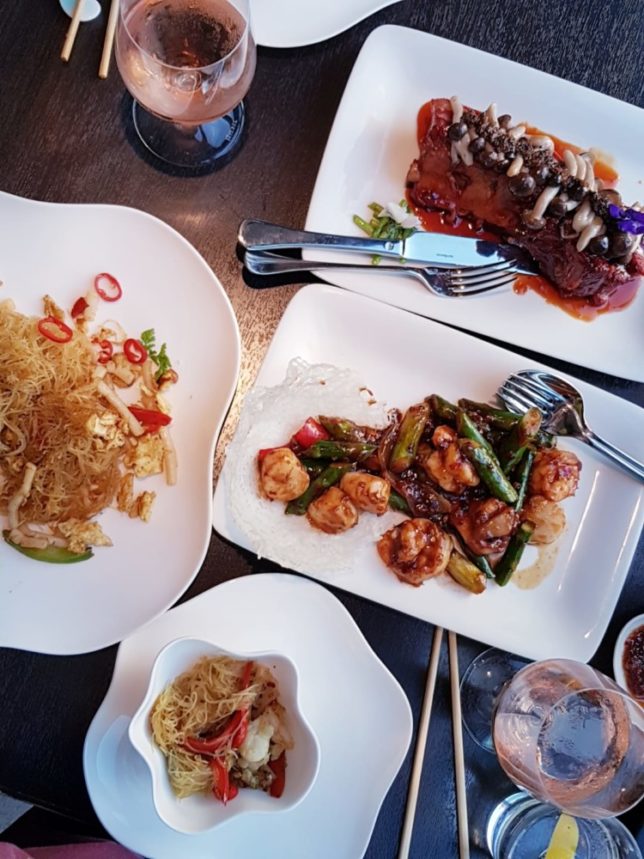 Another delicious dish to note is the Prawn and Bean Curd Cheung Fun. This is one of Yauachata's most popular dishes and for good reason. The dish is a good portion and the crunchy bean curd contrasts with the soft texture of the prawn and lightly salted sauce. This dish will have you coming back for more and is highly recommended.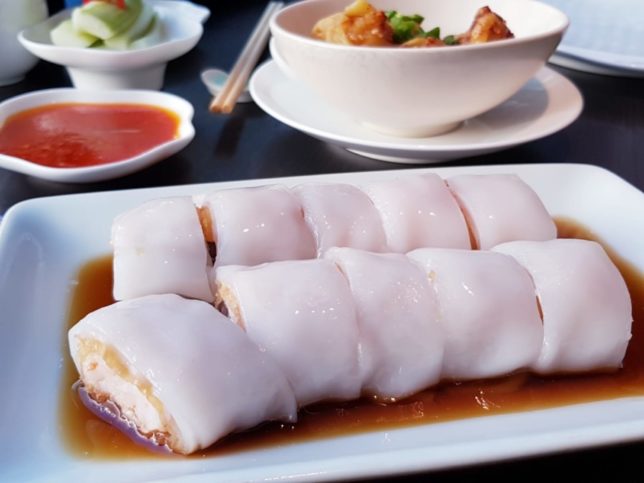 We also tried the Truffle Pork Belly Rib. This dish is a must for truffle lovers. The belly rib is a generous size and is cooked to tender perfection. The meat just falls apart and the juice of the mushrooms adds an extra burst of flavour.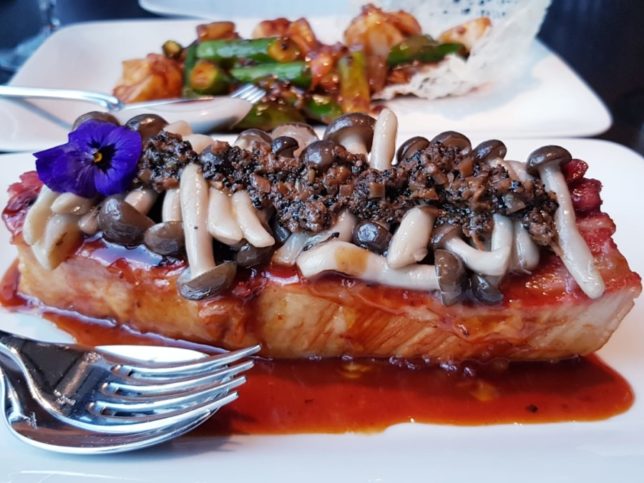 We couldn't resist but pick up a few macarons on the way out. These freshly made heavenly treats come in many different flavours and a rainbow of colours that perfectly suit the summertime vibe thanks to the new Tanqueray Tea Garden and the renowned dim sum menu at Yauatcha City.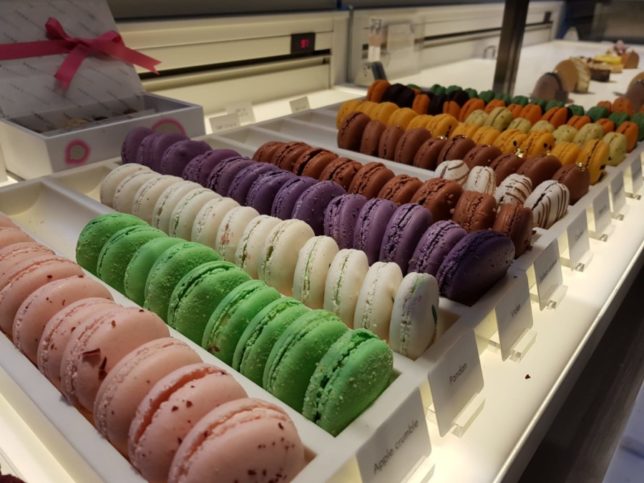 Yauatcha City
Broadgate Circle London EC2M 2QS
www.yauatcha.com
@YauatchaCity
#GinAndTea #TanquerayNoTEN