Patrick McCrae is the CEO & founder of leading art consultants ARTIQ and he was named 'Creative Industries Entrepreneur of the Year (London and South East)' at the Natwest Great British Entrepreneur Awards earlier this year. We asked Patrick for his guidance on how to balance that initial attraction of an artwork with the pleasure of an enduring relationship when buying art.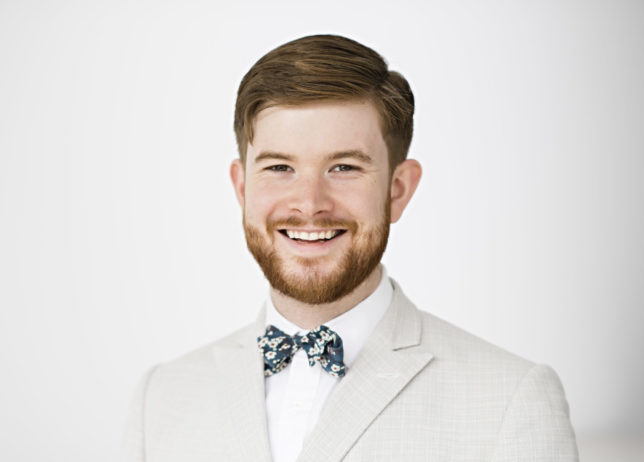 1. First impressions
When you buy a work of art for your home, there should, of course, be some kind of emotional, cultural or intellectual connection with the piece – a touch of 'coup de foudre' magic. Your first reaction, however, might also be susceptible and lead to an ill-considered and even expensive misjudgement so also take the following into consideration.
2. Throw the net wide
There are so many more outlets to buy from than just traditional galleries, so do some research and look around, everywhere from art shows and artist pop-ups to graduate degree shows at all the main London colleges, as well as the annual Art Car Boot Fair.
3. Do you really like the work?
Make sure you enjoy looking closely at it and that you feel you'll get ongoing pleasure from doing that. You're looking for a piece that has depth and resonance for you, even a sense of mystery, and will always give you something back.
4. Will it fit?
You probably have a space in mind for the artwork, so measuring that space beforehand is useful. The desire to purchase something can make you lose all sense of proportion. Of course, some people buy works and then totally remodel the room around their purchases, so if you're the impulsive type, be prepared to move things around or redecorate.
5. Talk to the artist
If the artist is present, talk to them. This is an incredibly important opportunity because you're not just buying the art, you're buying into that artist and their vision. This is your chance to find out what thoughts lay behind the artwork, how the artist works and what the purchase might mean for their future, especially with a young artist. If you were to buy a £2k piece of art at a degree show for example, that might pay for half a year of studio rent. A purchase that's significant for both parties makes for a very positive feeling.
6. Longevity
Find out from the artist, agent or gallerist if the artist has long-term representation or if they're doing future residencies. It's wise to try and gauge the seriousness of an artist's intent, both to be reassured by the potential longevity of their career, but, also, as in any profession, because artists get better with practice, innovation, learning and time. In the art world, generally, so do sales prices, making your piece therefore a more attractive investment.
7. Consider the gallery
Find out too if the artist has sold any works to notable collectors previously or, if you meet them outside of a gallery situation, had interest from galleries or institutions. The career of an artist is supported by patrons like you, but is also shaped by the interest of peers, galleries, institutions – and consultants like us.
If you come across the work in a gallery, find out if the artist is uniquely represented by that gallery or if they're spread-betting? Also, what kind of gallery is it? Test out the depth of the gallery's commitment by seeing how many shows and fairs it takes part in and whether it has any kind of art-mentoring programme.
8. Do you 'get' it?
Do you 'get' the artwork? This is less a question of aesthetics, although this is naturally important to many people, but more about an understanding of whether a piece really resonates, which will give it more long-term value. Does the work dialogue with other genres/artworks in history, for example, or is it very avant-garde? Does it combine non-fine-art-related elements (eg digital, video, fashion) or is it completely opposed to trends and observing aspects of reality that we normally don't even see (prints/photography/found objects)? Discover a little context and consider how important that is to you personally.
9. Craftsmanship
Although it's an issue that really divides opinion, there's no getting away from the fact that the physical quality of a piece is mostly very important. We're talking less about aesthetics here, but craftsmanship and enduring quality. There are of course artists who rise above this or are not bound by this, including street artists and performance artists, but if the piece is for your home, this certainly should be a consideration.
10. Patronage
Can you become an arts patron? Is this an artist you can follow and genuinely help support perhaps by continuing to purchase their work over the next few years? If you do end up buying an artwork, I would highly recommend that you continue to follow that artist by staying in touch and going to future exhibitions. If you do become a patron, even it's only buying a piece every few years, it can make a huge difference to an artist's career.
About the expert
Patrick McCrae founded ARTIQ in 2009 to bridge the gap between the art, business and private residential worlds and to promote fair pay for artists. Today, ARTIQ is the UK's leading art rental consultancy, working with an extensive client base throughout the EMEA to bring outstanding art to the hospitality, workplace and residential sectors.
After graduating from King's College London with a BA in History, Patrick began selling his father's artwork out of the back of a van. Working from his bedroom office, Patrick steadily built a small roster of talented artists and engaged workplace clients from his local Cambridge area, curating collections for clients including Savills and Price Bailey. Coming from a family of artists, Patrick was astounded by the lack of career opportunities available to artists outside the traditional gallery route and the disparity in regular financial income between artists and those pursuing traditional career paths and saw an opportunity to do things differently.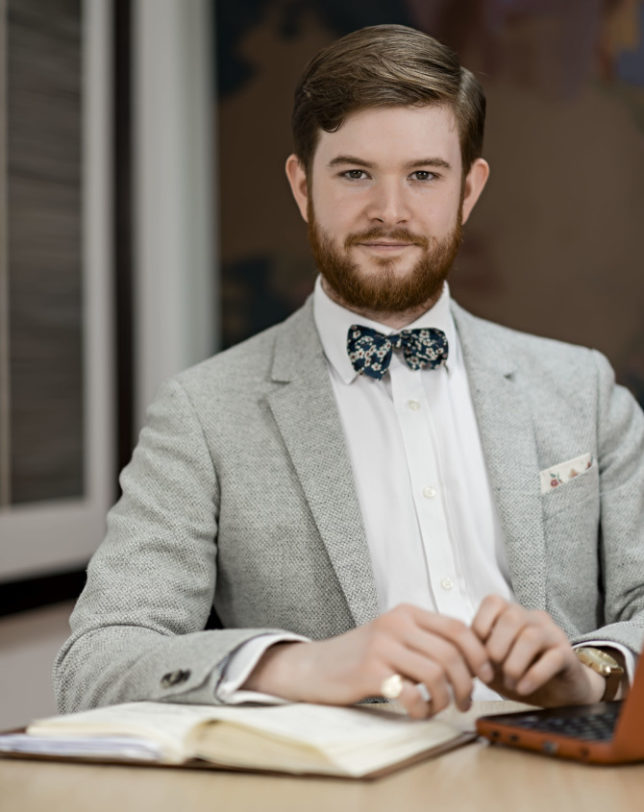 In 2013, Patrick relocated the main business office to London and expanded into the hospitality and residential sectors, delivering art collections to a growing client base including Deloitte, Herbert Smith Freehills and Crowne Plaza Hotels. Patrick now employs 20 staff in ARTIQ's main office in Bethnal Green and his clients include Marriott, Gleneagles, Berkeley Group, Principal, Citrix and Markel International.
Patrick is a regular speaker on the benefits of art for wellbeing. He has contributed thought pieces to OnOffice, FX, Hospitality Interiors, Interior Design Today, Space, Source and Sleeper Magazines, alongside talks given at the IoD, Foster and Partners, Gensler, Cambridge University and Corenet.