SLOAN! is delighted to announce the launch of Olverum's long-awaited at-home spa Firming Body Moisturiser which completes its unique trilogy of holistic multi-tasking body firming therapies.
Following extensive research and expert formulation, Olverum's Firming Body Moisturiser has been created to benefit those areas of the body most prone to loss of tone and elasticity. The new addition to the range works in harmony with Olverum's Firming Body Polish and Firming Body Oil as part of the Olverum Body Firming Ritual.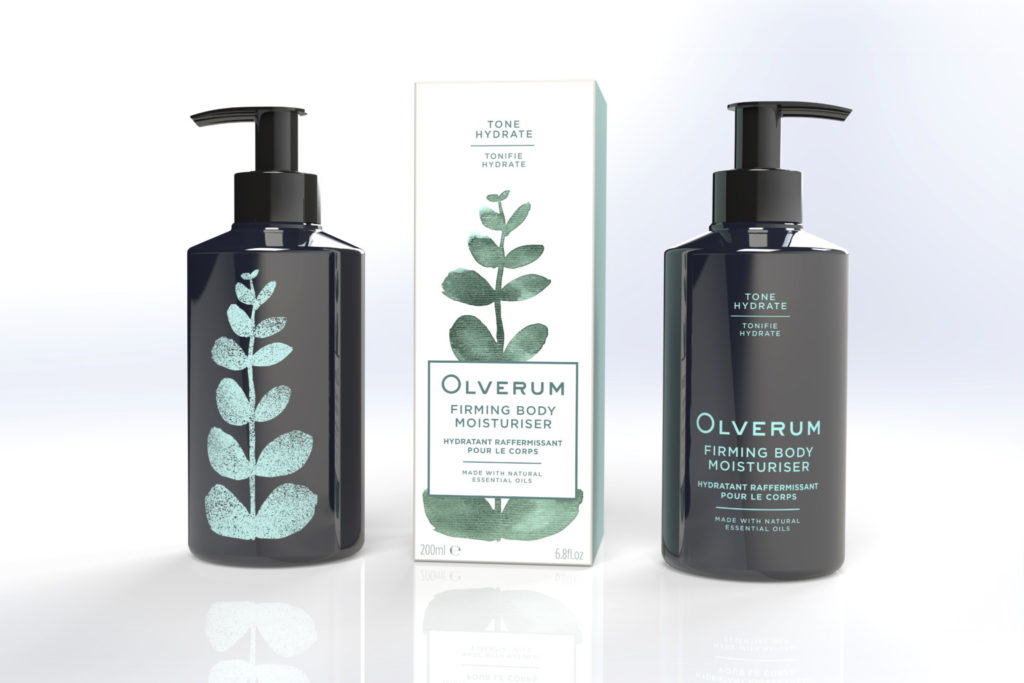 Olverum Firming Body Moisturiser
Originally conceived for use in high-end professional spas, the new Firming Body Moisturiser may be used daily at home and exemplifies Olverum's characteristically uncompromising approach to holistic self-care. Applying the disciplines of botanical cosmetic science, aromatherapy and aromachology, Olverum have expertly crafted a formulation that achieves maximum efficacy while enhancing mood and self-confidence in a compellingly sensual way.
The ingredients in the Firming Body Moisturiser have been judiciously selected to help both slow the effects of collagen degradation and boost its natural production; Lapland harvested Crowberry extract, with its extraordinary toning properties, inhibits collagen decline and this is cleverly allied to Alaria Esculenta (Winged Kelp extract) which actively boosts its synthesis. Papaya enzyme promotes cell renewal and, together, these work in synergy with Meadowfoam Oil, Rice Extract, and Crambe Abyssinica Oil to hydrate and enhance the skin barrier without leaving it greasy. The result is perfectly moisturised and toned skin that feels elastic, supple and restored.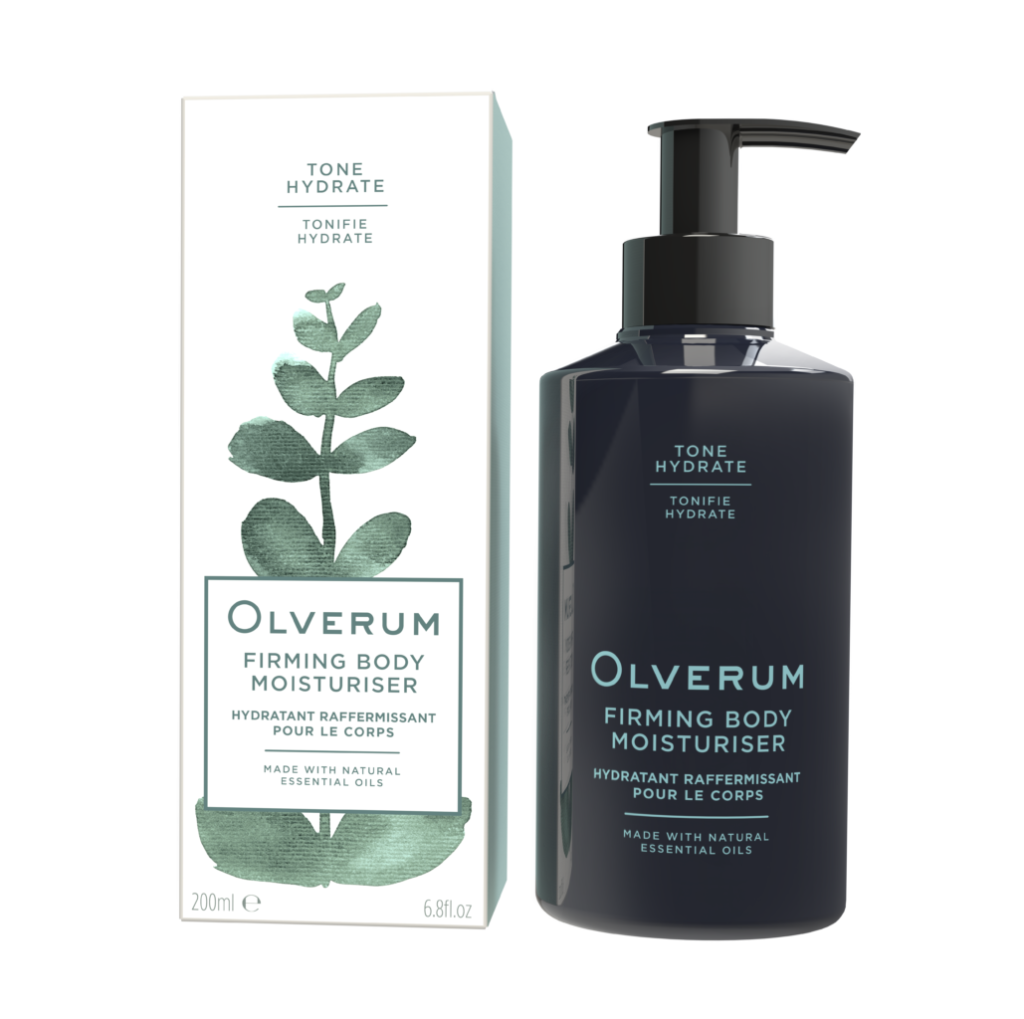 Key Benefits of Olverum's Firming Body Moisturiser
Protects against dehydration
Boosts collagen production while reducing collagen degradation
High in antioxidants to protect against environmental aggressors
Luxurious and comforting texture smooths and softens
Leaves skin feeling hydrated and toned
Suitable for all skin types
The Olverum Body Firming Ritual
Underpinning each of the ritual's components is an adherence to Olverum's strict nine-decade ethos:
to seek out the most effective natural ingredients
to formulate without compromise
to create elegant and efficacious products which bestow tangible benefits upon both body and mind.
First, Olverum's Firming Body Polish employs a dual-action technique to remove dead cells and buff the skin to a satin finish before rinsing off.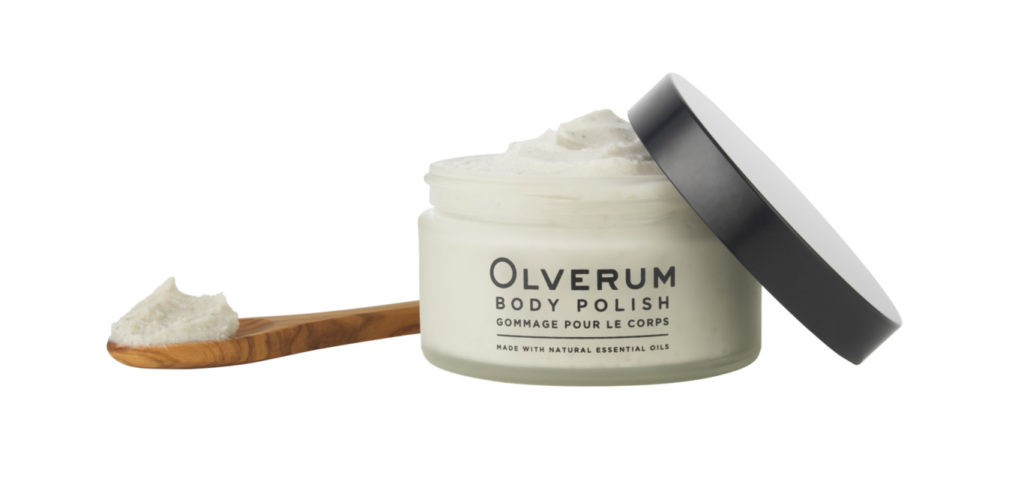 Next, their Firming Body Oil, applied to damp skin, seals in the hydration and infuses the skin with collagen targeting actives to make it supple and plump.
To finish, the Firming Body Moisturiser further tackles natural collagen loss, encourages cell renewal, and adds more invigorating moisture. Together, they deliver indulgence in an uplifting and therapeutic at-home spa ritual.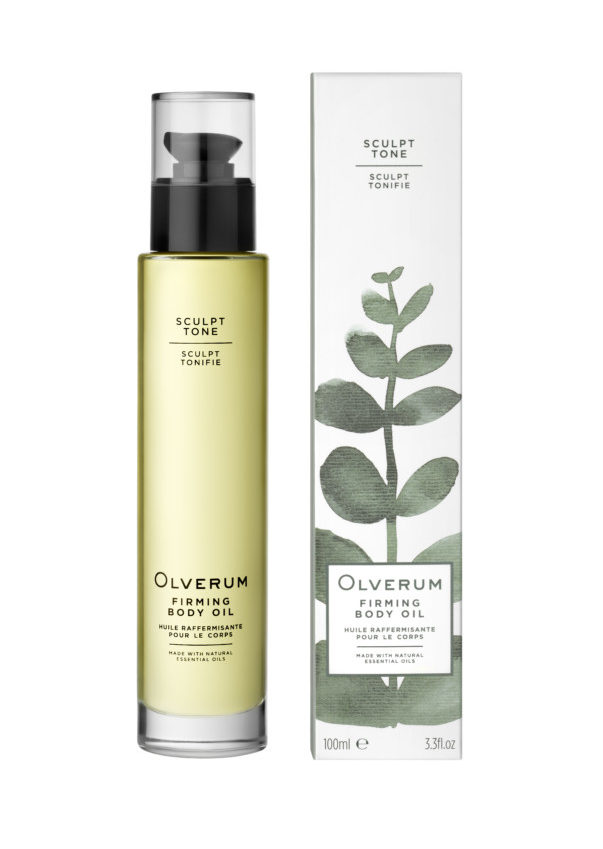 It's taken years of dedication to complete this symphony of natural, high-performance body firming products. Olverum's new Firming Body Moisturiser helps invigorate, tone, and restore. It's self-care for the mind and body because, after all, that is your 'essential you'.
Olverum is committed to minimising its ecological impact, preserving the environment, and promoting ethical development. Wherever possible ingredients and packaging are from sustainable and renewable sources. The Firming Body Moisturiser bottle is 50% Post Consumer Recyled (PCR) PET, the carton is FSC certified material, and the inks used are from vegetable sources. All of Olverum's products are Vegan and Cruelty-free.
Olverum Firming Body Moisturiser 200ml is £40 available from olverum.com