By Jessica Kruger, founder of B Corp sustainable fashion brand, LUXTRA.
"Sustainability" has shaken off its unappealing image and is now the word on everyone's lips. It's exploded into the consumer conscious in recent years and like any new movement there are those who want to take advantage of it without putting in the work. In the world of sustainable fashion, we call this greenwashing.
Here is a guide to help you find and support truly authentic sustainable fashion brands and not be swayed by the glossy, but superficial, eco-claims of others.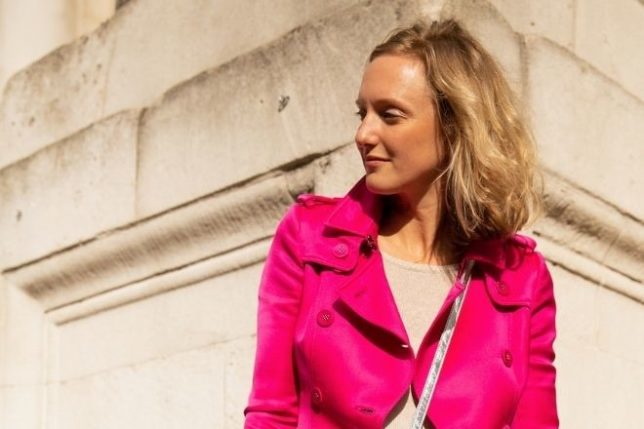 Shop on sustainable marketplaces
One of the best places to start is to familiarise yourself with new brands that are making more eco-friendly versions of our favourite items. But where to find them? That's now a cinch thanks to the growing number of sustainable online shopping websites. Just like an online department store, these sites curate a selection of sustainable brands that have made the cut according to the platforms' criteria. Each website has its own aesthetic, so you're bound to find something that fits your personal style.
In the UK for example, Wearth (www.wearthlondon.com) is a fantastic website that covers the gamut of consumer products from fashion to cleaning products. Next to each product, there are easy to read info-graphics to help you understand what exactly makes the product eco-friendly. Immaculate Vegan (immaculatevegan.com) and Lars Labels (larslabels.com) are two other favourites that are more fashion-focused and offer a good range of styles from the minimal to the in-your-face.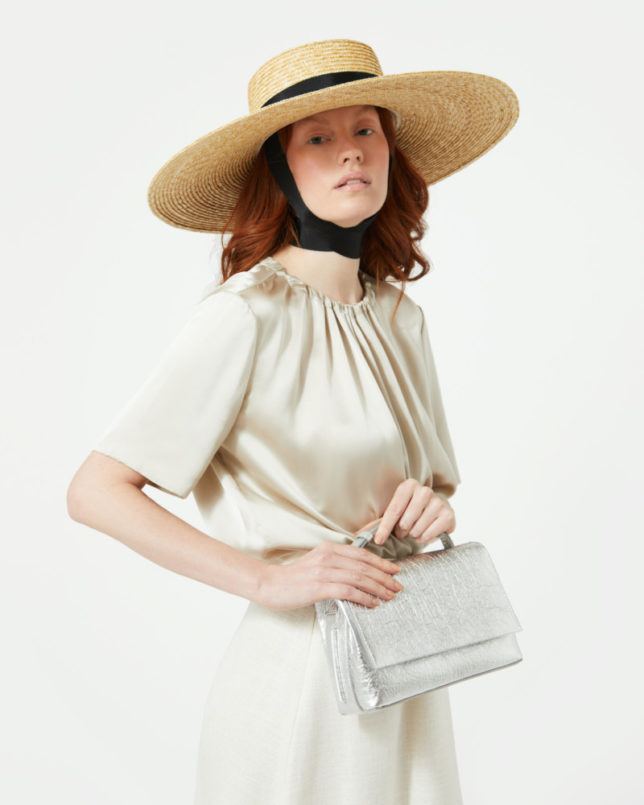 Consider materials
Sustainable fashion brands that are serious about making better products will have put a huge amount of thought into the materials they work with.
In the realm of clothing, a sustainable brand will be using organic materials or those that have a much lower environmental impact such as linen or hemp. They will avoid anything made from synthetics (polyester, nylon, lycra etc) unless there is a recycled component.
When it comes to shoes and accessories look out for bio-based alternative leathers such as Pinatex (www.ananas-anam.com), or those made from apples, grapes or cactus. Whilst these materials are not perfect, the people behind them are driven by a genuine desire to become more sustainable, vs the leather industry that is complicit in animal cruelty and toxic working conditions for the humans who tan the skins.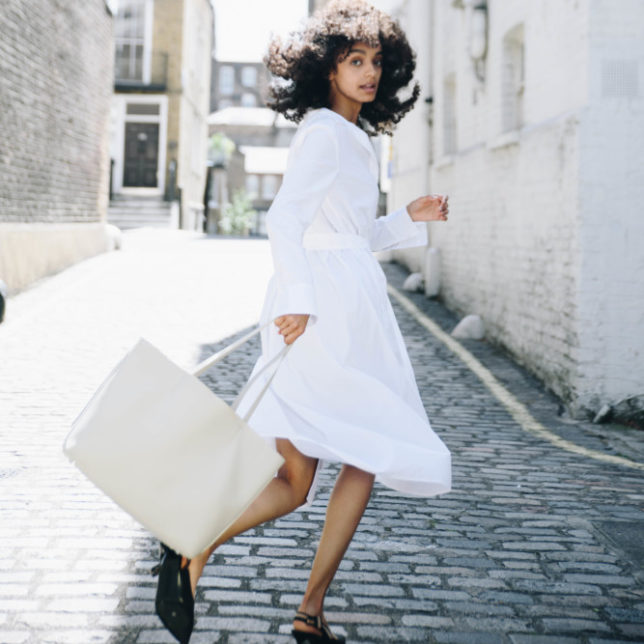 Look for evidence
Marketing is full of spin, so it takes a savvy consumer to see through eco-sounding brand greenwashing. Every brand will proclaim that they value their supply chain, that they treat workers right, that they source their materials carefully… so look for evidence that supports these claims. If a company is serious about these topics, it will be making the information available on their website to "prove it". It's easy to talk the talk. Does the brand walk the walk?
Beware of Greenwashing
Tell-tale signs of greenwashing are:
Making generalised comments about being "green" or "eco-friendly" but providing no information about how.
When the price seems too good to be true – following sustainable practices cost more, so products will likely be more expensive than their "conventional" counterparts.
Boasting about eco-friendly packaging or carbon-neutral deliveries. Whilst these moves are to be applauded, it is often window dressing. Used by brands to divert focus away from their wider supply chain that will otherwise remain unchanged.
Many of the leading fast-fashion brands have introduced "sustainable collections", housed within their wider empire. These green collections are usually a tiny percentage of their wider business and they are a strong indicator that the rest of their production continues with business as usual. Do you really want to support brands that are paying lip service to sustainability?

Check out B Corps
My final tip would be to familiarise yourself with Certified B Corporations (or "B Corps" for short). B Corps are companies that have gone through a very rigorous and difficult independent assessment across every aspect of their business – supply chain, worker's rights, giving back to the community and how they are governed. The B Corp certification is like a stamp of approval, certifying that these companies operate to the highest ethical and environmental standards. B Corp fashion brands include Patagonia, Eileen Fisher, Dai workwear, Luxtra accessories and Nisolo footwear. Instagram is an easy place to start to discover B Corps: in the UK follow @bcorpuk on Instagram and look out for the "B" logo – a capital B inside a circle.
About the expert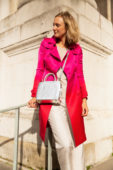 Jessica Kruger's barefooted outdoor upbringing in Sydney, Australia fostered her love and respect for nature. Moving to Europe in 2009 she completed her MBA in Paris and lived between Geneva and Berlin before settling in London where she created the award-winning vegetarian restaurant, ETHOS. Jessica sold Ethos and has now launched LUXTRA: a B Corp sustainable fashion brand that uses plant-based vegan leathers to make timeless accessories. Learn more at luxtralondon.com