Here are Minipreneur's top picks of books that would make the perfect gift for the young people in your life.
The Usborne Advent Calendar Book Collection
Presented in a slipcase, this ready-made library of 24 beautifully illustrated storybooks is filled with magical tales of princes and princesses, elves and emperors, a puppet and even a dinosaur, the stories offer something for every child aged 3 and up.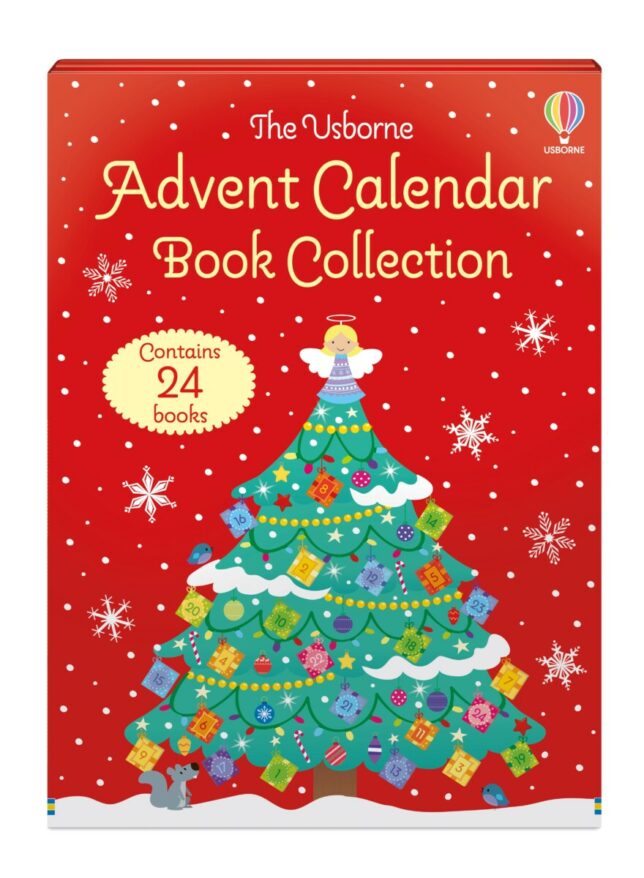 Kids will love discovering each classic story behind the 24 windows of this advent calendar and will enjoy sharing the stories with their grown up as the excitement for Christmas builds. Once the big day comes, your little one will have a little library to treasure forever.
£19.99 published by Usborne
The Snowman: The Book of the Classic Film by Raymond Briggs
After the snow settles on a cold winter's day, a little boy builds a Snowman. Later that night, under the glittering stars, the Snowman comes to life! Together they fly through the night sky on a breathtaking and magical journey, until the sun comes up and it's time to go home.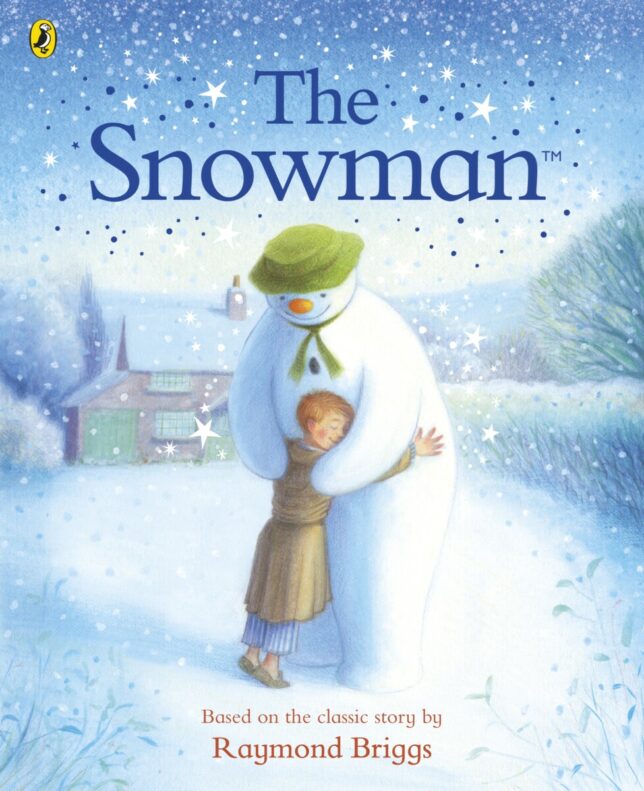 This new edition, inspired by the classic tale from the much-loved late Raymond Briggs, features stunningly rendered refreshed artwork based on the 1982 film which celebrates its 40th anniversary this year with artwork and text based on the original animation, alongside beautifully written story narration. The Snowman is the perfect festive read for all the family!
£7.99 published by Puffin
We're Going on a Sleigh Ride by Martha Mumford & Cherie Zamazing
Climb aboard Santa's sleigh and join the fun as four bunnies set off on a thrilling festive adventure. With ten presents to find hidden under the flaps, it's an action-packed treasure hunt! You'll need to watch out for the obstacles along the way – snowy clouds, church spires, flocks of flying geese – and help the sleigh back to the North Pole in time for Christmas!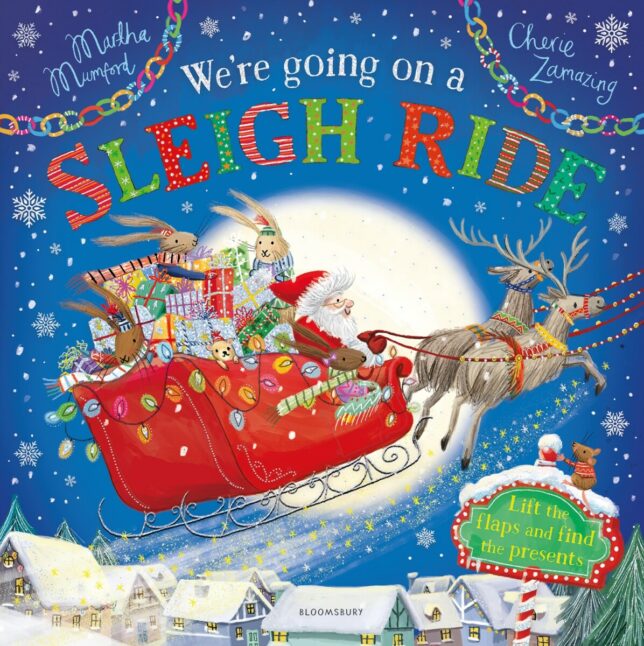 With pages made of very sturdy paper for little hands, this book is the perfect Christmas gift, full of festive fun and winter magic, from the bestselling author of We're Going on an Elf Chase.
£12.99 (hardback) published by Bloomsbury
Curtain Up!: Behind the Scenes at the Royal Opera House illustrated by Lauren O'Hara
It's opening night of The Nutcracker and the performers at the Royal Opera House in London are busy getting ready to step out onto the stage. Meanwhile, Figaro – the opera house's resident cat – is poised to take readers on a behind-the-scenes tour to meet the many people working to make the night's performance a resounding success.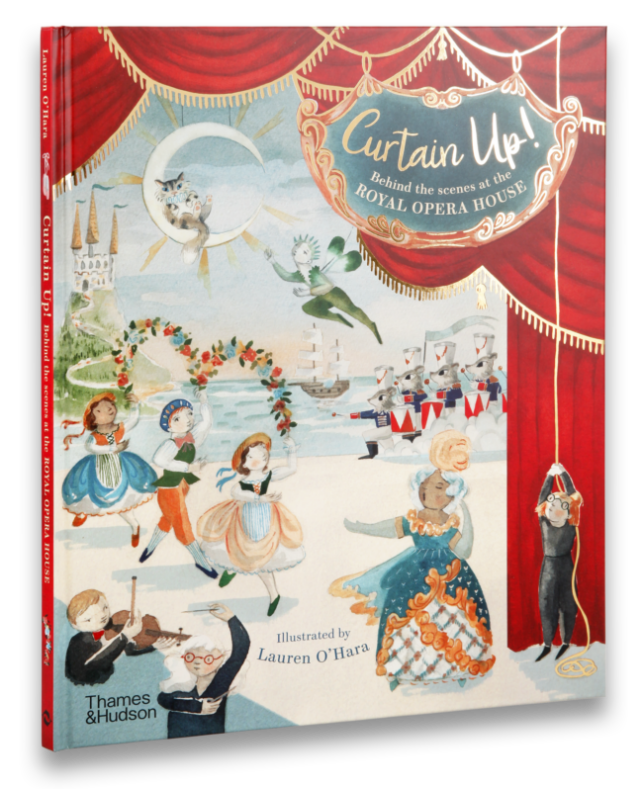 Curtain Up! is a magical new book published in collaboration with the Royal Opera House and illustrated by Lauren O'Hara. Featuring examples from key works of opera and ballet, highlights of the tour include trying on the Mad Hatter's wig from Alice in Wonderland; practising for a fighting scene from Romeo and Juliet; adding the finishing touches to the Sugar Plum Fairy's tutu; learning to 'play dead'; and creating explosions on stage!
Including an introduction to a classical orchestra, key ballet terms and basic stage directions, Curtain Up! will foster a love for the stage in a new generation of readers. Minipreneur enjoyed the behind-the-scenes stories on every page brought to life by Lauren O'Hara's wonderful illustrations.
£12.99 published by Thames & Hudson
Party Pooper by Huw Lewis Jones & Ben Sanders
It's Granny Smith's birthday party and all the apples are invited. There's face painting, a pinata, a pile of presents and one of Snake's finest cakes… Bad Apple can't wait to spoil the fun! But it looks like this party pooper's luck might have run out. Pineapple has had enough of Apple's bad behaviour and is ready to teach him a lesson.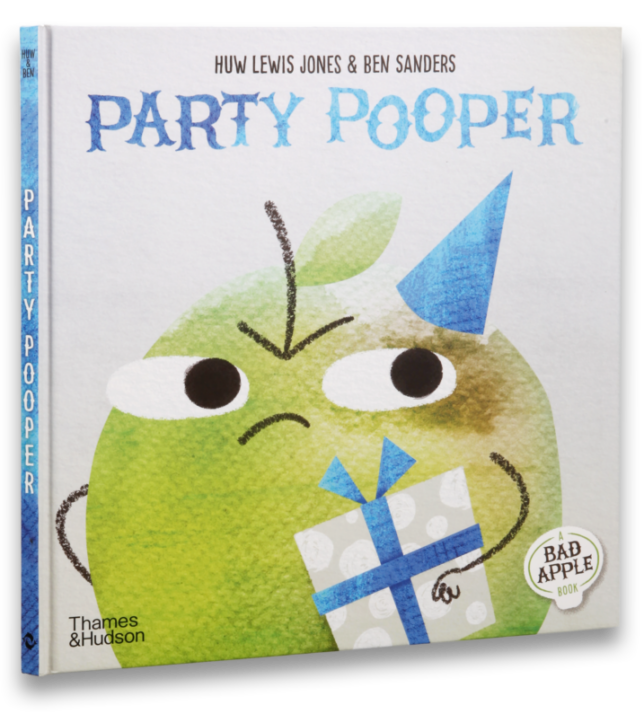 We thought this book was hilarious and Minipreneur loved pointing out all the naughty things Bad Apple got up to at Granny's party in Ben Sander's deadpan, painterly-style illustrations. The book is the third title in the laugh-out-loud series of picture books written by Huw Lewis Jones.
£11.99 published by Thames & Hudson
The Faber Book of Bedtime Stories illustrated by Sarah McIntyre
Minipreneur loved this stunning collection of brand-new bedtime stories which promote modern-day messages of inclusivity, acceptance and bravery in the face of adversity. The various stories are full of hope and courage whilst brimming with positivity as an antidote to the at times challenging world we live in.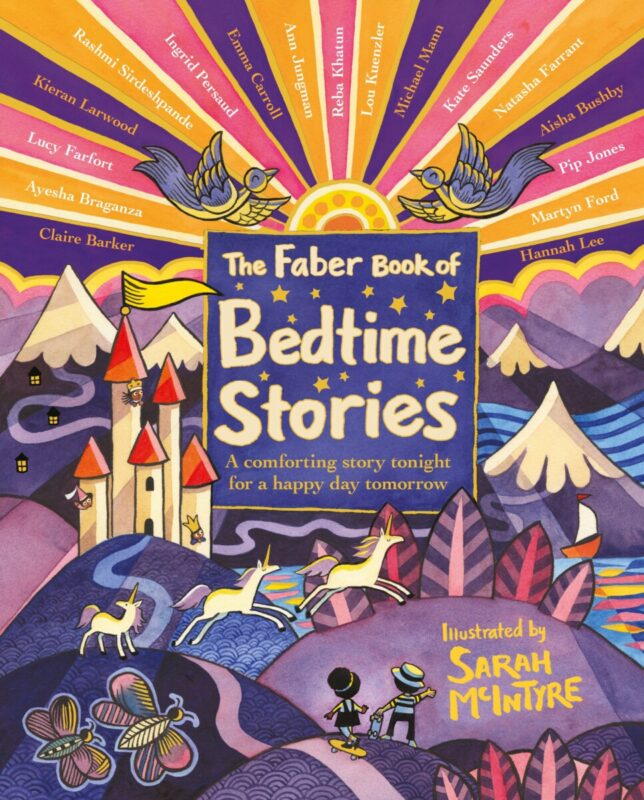 Some of the biggest names in contemporary children's fiction have contributed to this engrossing collection of terrific tales to curl up with before bed including talented authors such as Aisha Bushby, Ann Jungman, Ayesha Braganza, Claire Barker, Emma Carroll, Hannah Lee, Ingrid Persaud, Kate Saunders, Kieran Larwood, Lou Kuenzler, Lucy Farfort, Martyn Ford, Michael Mann, Natasha Farrant, Pip Jones, Rashmi Sirdeshpande and Reba Khatun.
This book, illustrated by the fabulous and bestselling Sarah McIntyre, makes a gift of great beauty to be treasured for years to come.
£20 published by Faber
Jim's Spectacular Christmas by Emma Thompson & Axel Scheffler
Minipreneur thoroughly enjoyed this new Christmas classic from the magical pairing of Dame Emma Thompson and Axel Scheffler. This is the story of Jim: a very lucky, very special, very grubby dog, who lives, improbably, in the Victoria and Albert Museum.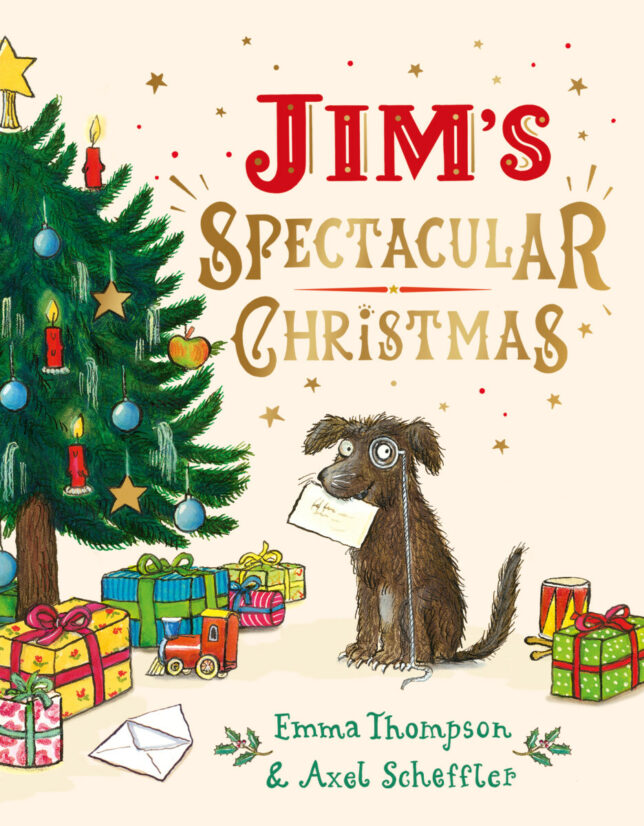 Emma Thompson magically weaves the real-life tale of Jim – beloved dog of Sir Henry Cole who created the first Christmas card – with a fantastically warm and heartfelt Christmas romp, brilliantly illustrated by bestselling illustrator, Axel Scheffler.
A Christmas book to treasure, and an adventure filled with high emotion, guilt, redemption, unexpected presents and a life-changing brush with royalty.
£14.99 published by Puffin
Bluey: Christmas Eve with Verandah Santa
It's Christmas Eve and Bluey, Bingo and Muffin can't wait to open their presents. But Bluey's dad reminds them that no peeking or no presents! So, they decide to play a game called Verandah Santa to practice no peeking. What will Santa bring them?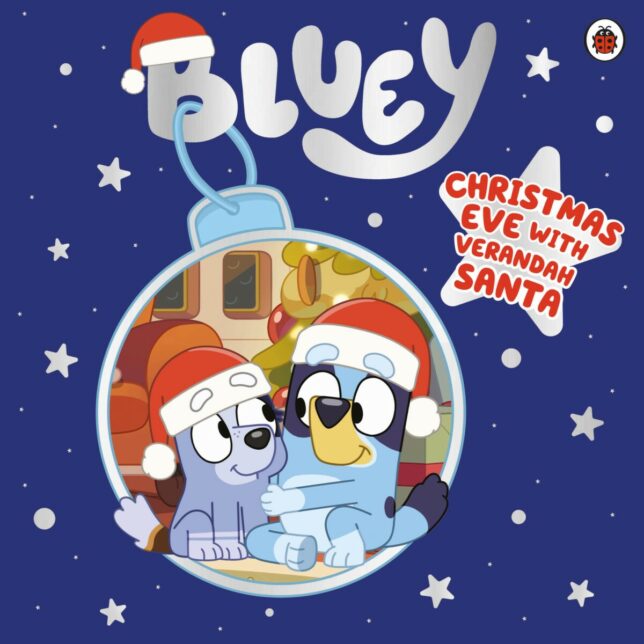 In this typically adorable addition to the hit series, we join Bluey as she learns the true meaning of being good for Christmas. A great festive read for all Bluey fans.
£5.99 published by Ladybird
Peppa Pig: Peppa and the Christmas Elf
Peppa wants an adventure with a magical Christmas Elf! Will her wish come true? It's the most magical time of the year, and Peppa has made a wish to have an adventure with an elf from Santa's workshop! When mysterious things start happening all around her, Peppa thinks it's the work of a naughty elf! What is really going on?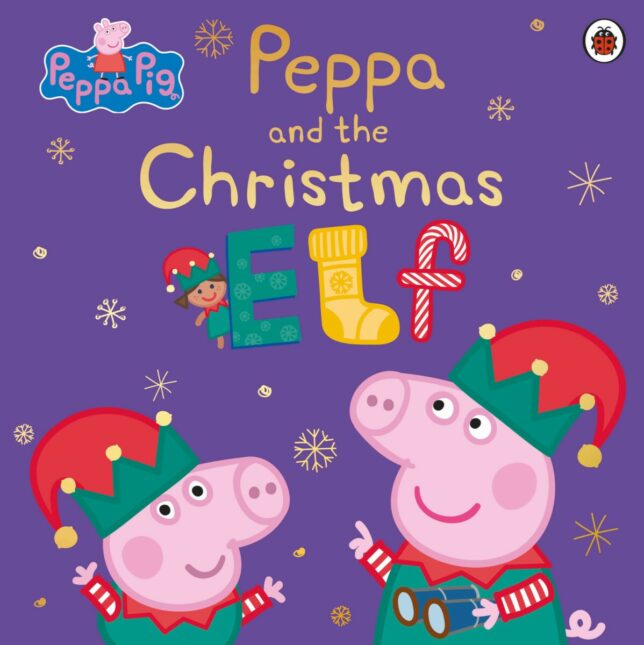 Peppa Pig fans will love this new story perfectly pitched for storytime during the festive season. Minipreneur wanted to hear it again and again.
£6.99 published by Ladybird