Award-winning Gusto Hairdressing has re-written the rule book when it comes to the expectations you may have from a high-end London hair salon by offering the best cut, colour and style services in London at an affordable price.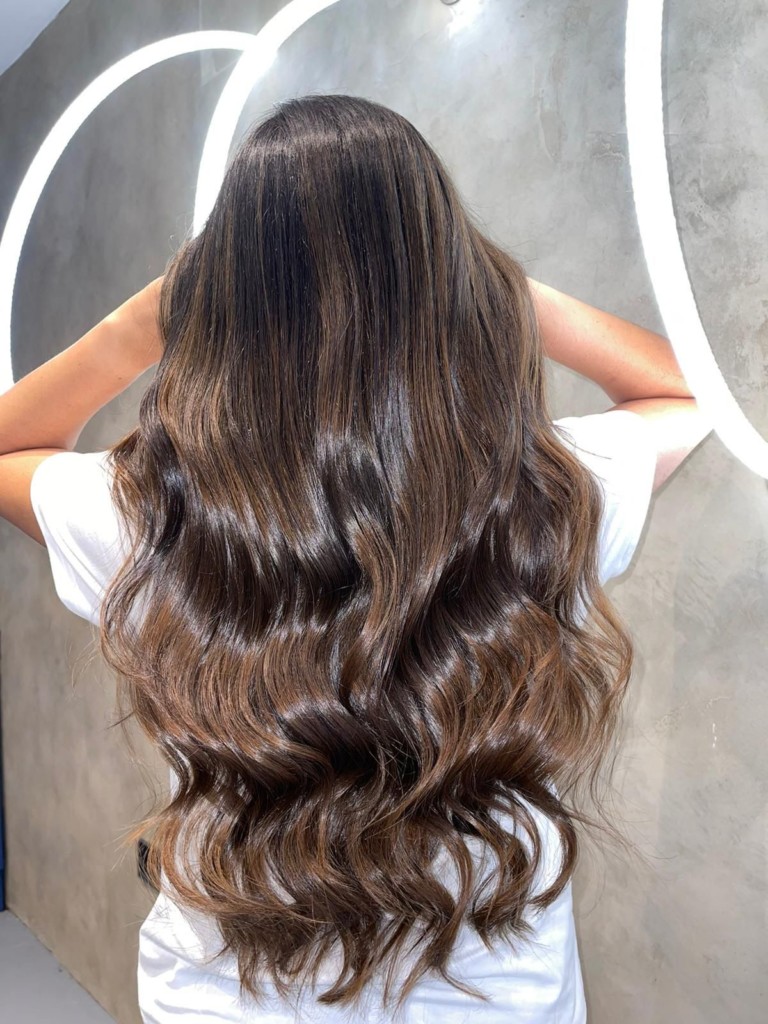 With established salons in Covent Garden and Soho, they recently opened a third salon just off Oxford Street on Wigmore Street.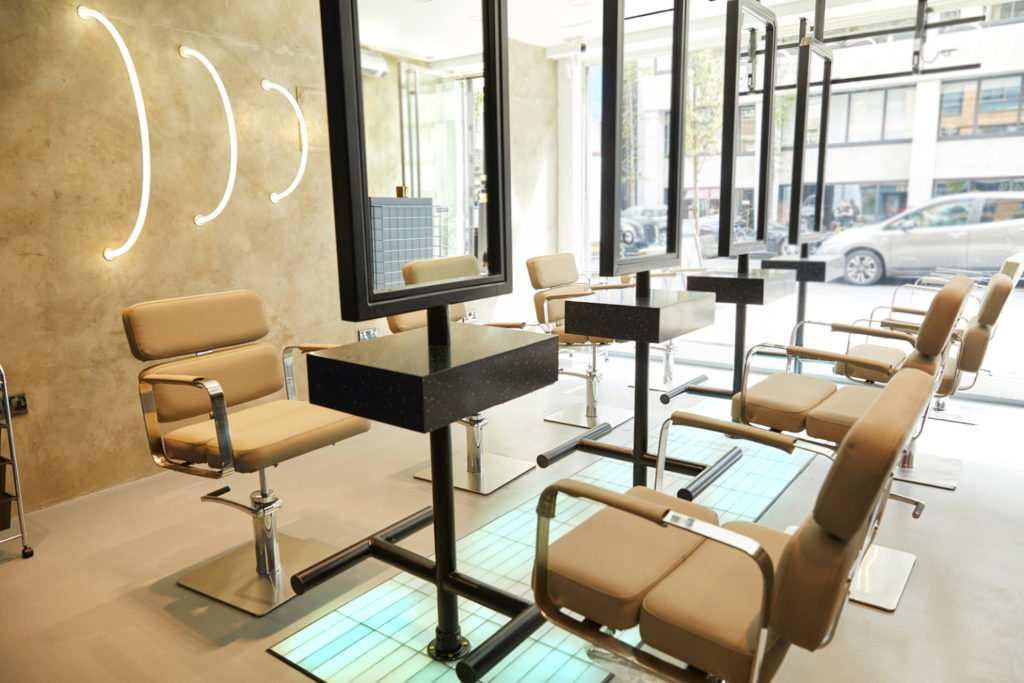 Gusto Hairdressing, Oxford Street offers their signature Balayage, freehand and colour expertise, a blow-dry bar, Brazilian Blow Dry and Bridal plus a full range of barber and men's hair services. Hair for the people – all the people, in a vibrant, fun, friendly and safe salon.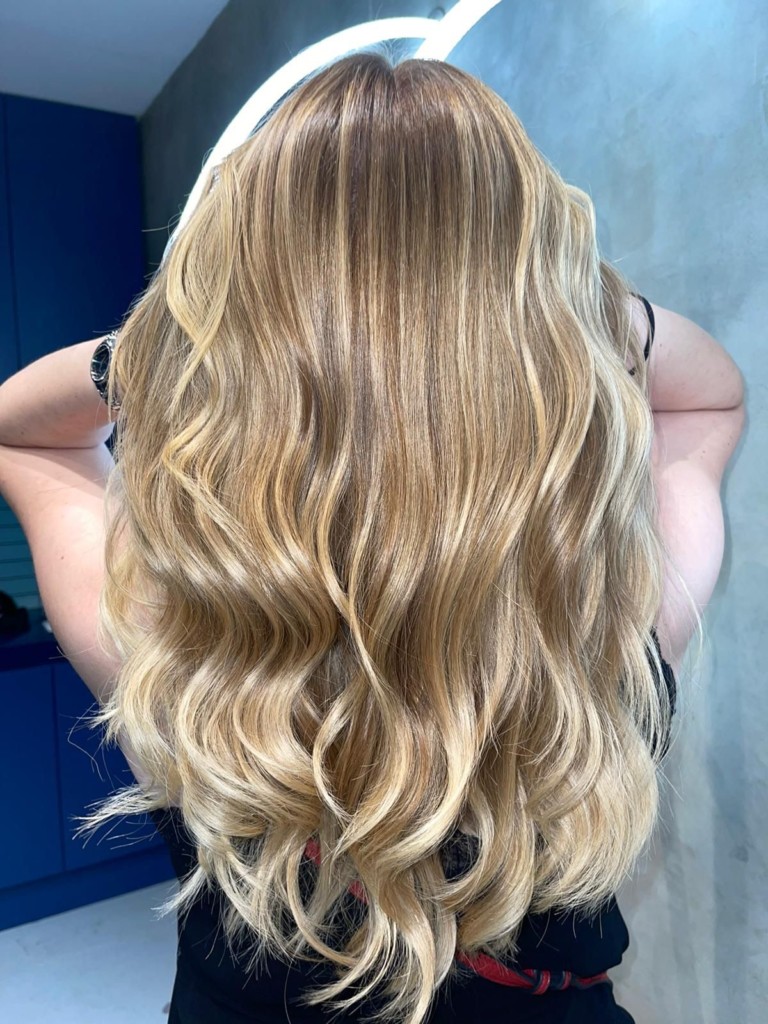 Talking about the new salon, Andre Johnson, owner of Gusto Hairdressing said: "It's been a tough year for our industry but equally has highlighted how much everyone loves their hairdresser and values having their hair done as essential to their wellbeing.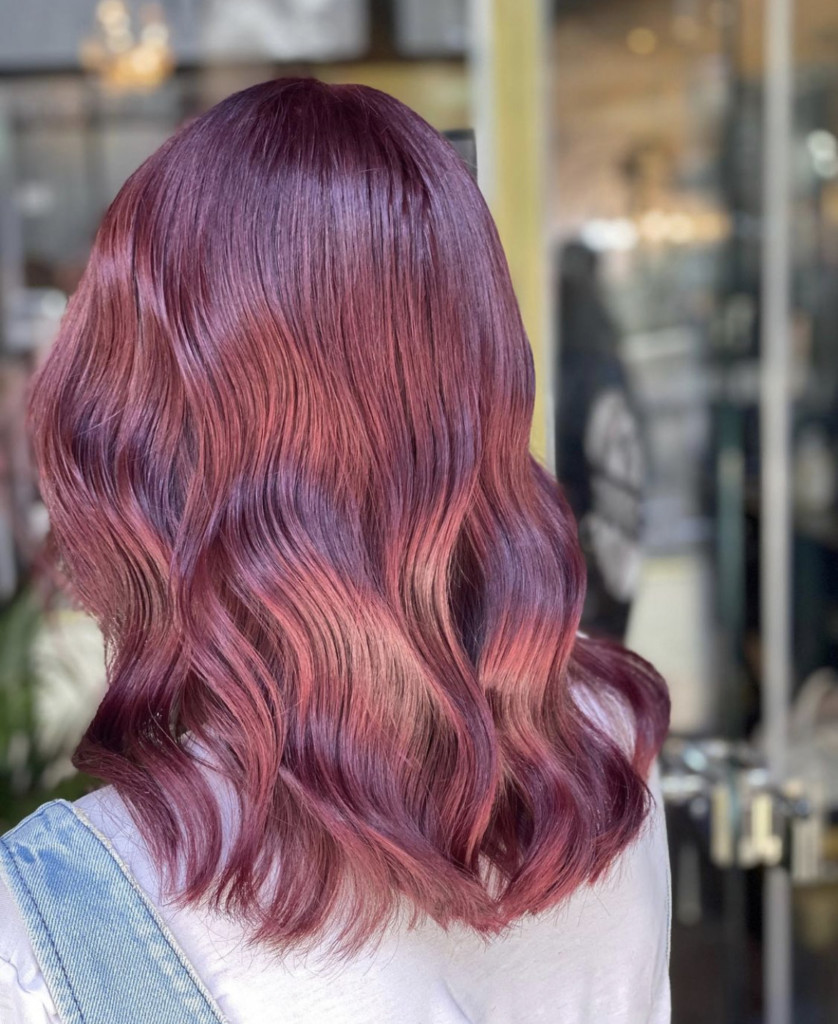 "I know we are bucking the trend somewhat by opening a new salon in unsettled times but judging by the bookings for our current salons I'm expecting Gusto Hair Oxford Street will be equally as popular. Some retail may have been shifting online, but getting your hair done will always be a destination".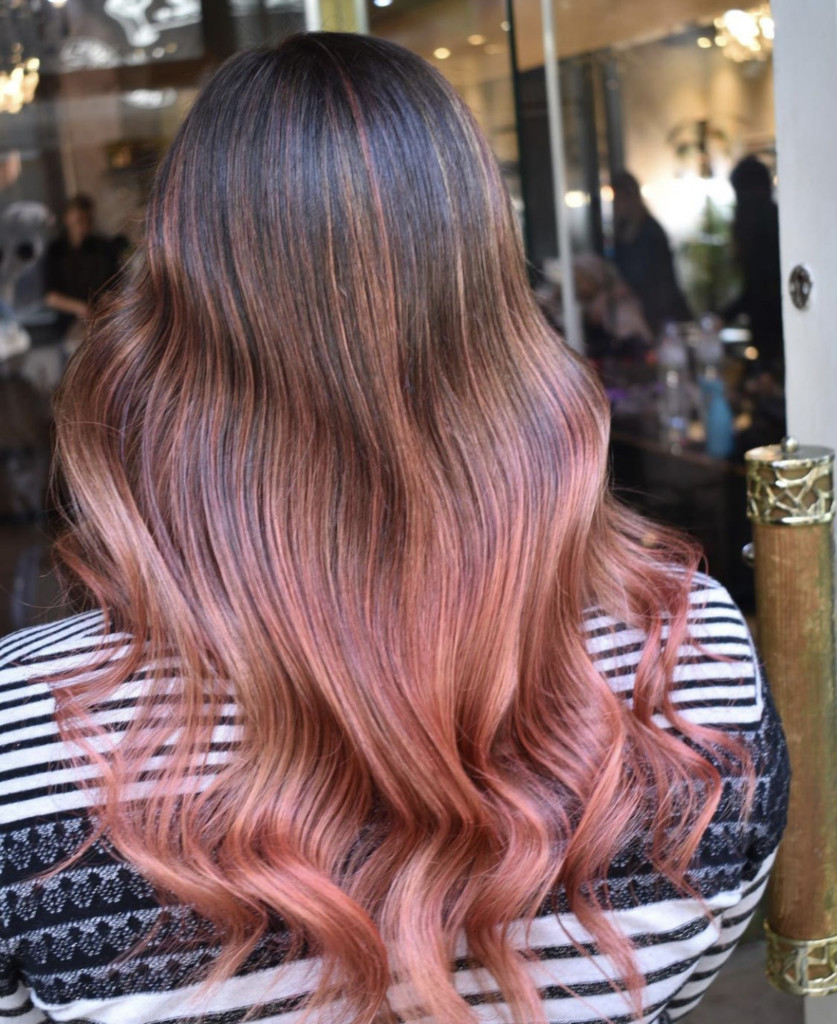 Trend Alert: The Vintage Bob
Emile G, Gusto's Creative Director, is an extreme talent with a reputation that well and truly precedes him in the most positive way possible. A Wella Master Colour Expert among a litany of other credits, Emile is truly one of London's best for all things colour. He had this to say about the latest hair trends for autumn/winter.
"A simple bob that takes inspiration from the middle part of the 20th century. No longer than two inches above the shoulder with blunt ends and a ruffled parting. Low maintenance yet highly voluminous and showstopping."
Trend Alert: The Slick Framer
Emile also commented: "Another autumn trend that is beautiful with minimal effort is the face-framing slick cut. When you think of face-framing hair, images of Jennifer Aniston in her Friends heyday are conjured up. Straighter and sleeker, this take on the look is refined and manageable yet still shapely enough to bring out the cheekbones. For extra sleekness and to keep a healthy reflective gloss give the WNt London shampoo and conditioner duo a go."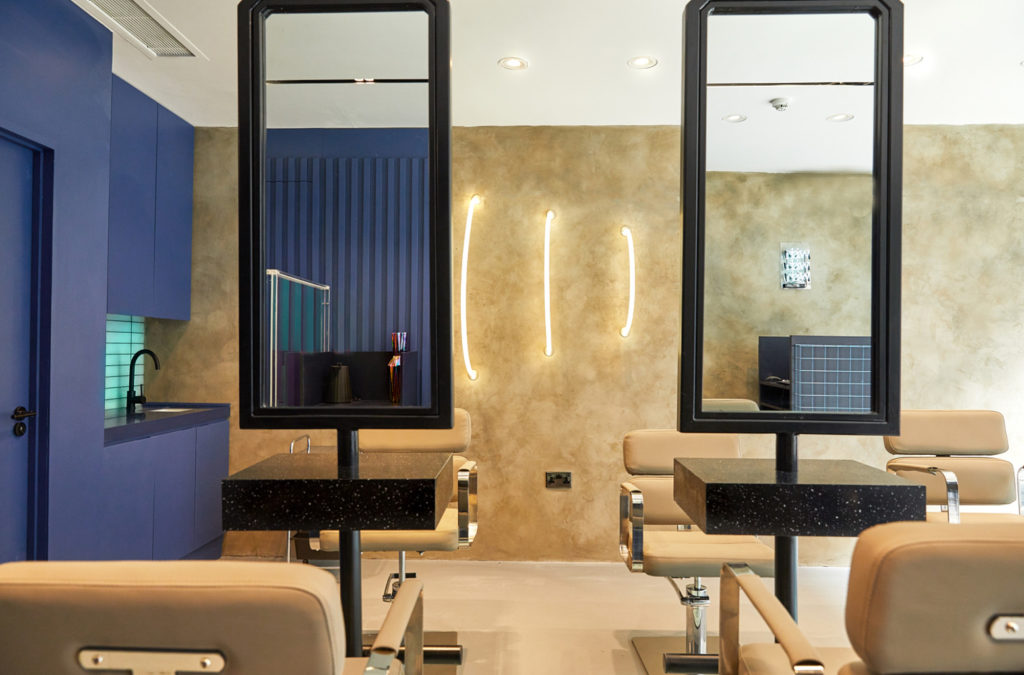 The Greyvolution
On the Greyvolution trend, Andre commented: "No longer is grey a source of insecurity, women are now using it as a source of confidence, and with good reason. The curated transition from dye to natural blends can look striking and empowering. The fact that we have so many of our younger clientele are asking for the icy grey effect shows that the colour, natural or otherwise, is glamour epitomised."
Celebrity life coach, Sloan Sheridan-Williams recently visited Gusto Covent Garden to review their services. Here's what she had to say:
A good hairdresser knows hair. A great hairdresser knows their craft. An extraordinary hairdresser knows the person and matches the finished result to their clients needs not just their wants.
Denise immediately knew that I was a busy lady, who as she described took care of my appearance but liked to be natural with my hair. She was spot on as I like to let my hair do what it wants. So her task was to make a style that not only looked effortless but was actually effortless, as my hair is lucky to see a hairdryer let alone any styling tools!
I had originally gone to get a balayage, to extend my grey hair into my now waist-length hair that was only grown out due to Covid-19. Denise took the time to explain that this would ruin my hair and that I would be much better off with lowlights and cutting a small amount off the bottom. This style would also mean I did not need further low lights again for another six months at least.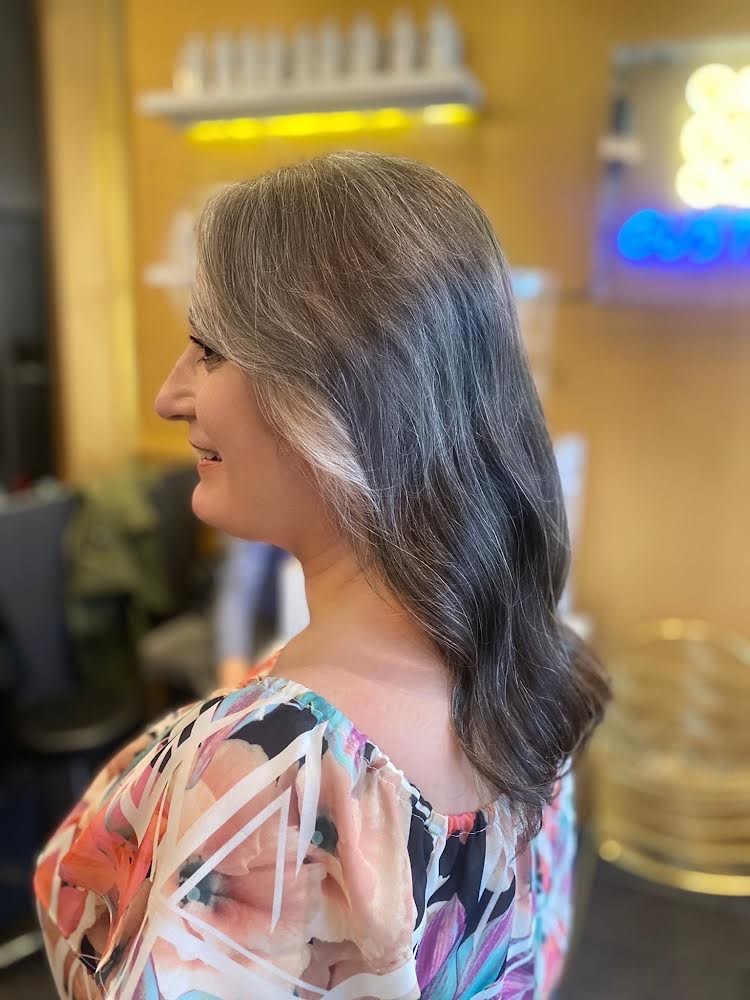 It's refreshing to have someone like Denise who takes the time to listen to your needs and wants but also is strong enough to steer you away from following a fashion trend to get what would actually work for you. It is clear her goal is to make sure the client gets a look that they are happy with not just at the salon but for weeks and months to come after they leave.
Denise is a pure artist when it comes to hair. She made me feel like my hair was a blank canvas. Denise expertly hand-painted specific areas to give my hair definition that other methods could not. The colour was so beautiful when she had finished that it incentivised me to go for a much larger chop of my hair, so that my grey reached right down to the end of my cut, embracing the greyvolution. The amazing thing is I can style it at home, or not style it and still have fabulously healthy-looking hair that keeps its colour and sparkle.
Gusto Hairdressing has three salons in London located at 11 Brewer Street in Soho, 224 Shaftesbury Avenue in Covent Garden and now 110 Wigmore Street just off Oxford Street. For further information or to book an appointment online, please visit gustohair.com
Gusto Hairdressing
110 Wigmore Street, London W1U 3RS
0207 486 5044
gustohair.com