Here are our top picks for foodies, home cooks and party hosts this festive season.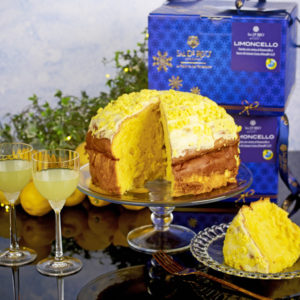 Sal de Riso
This Limoncello Panettone is one of our all-time favourite flavoured panettones from Sacla'. It is filled with a limoncello cream and liberally doused in Limoncello too. Half pudding, half cake, this is a sweet sensation that'll get everyone talking. Salvatore de Riso brings you a taste of the Amalfi coast just in time for Christmas.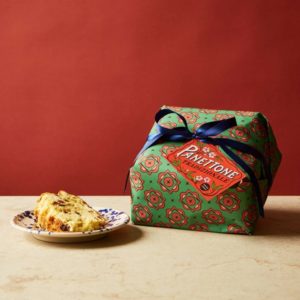 Sous Chef
For this Classic Panettone, the mother is its secret to the signature texture and creates tearable soft strips. This mother is only allowed three authorised visitors. No-one else is permitted through the locked door. A grandmother is secured in a local bank vault. Nothing is left to chance. And so the precious mother – close to 100 years old – has been baked into a panettone just for Sous Chef. Combining it with the best ingredients is key. A high butter percentage. Free-range eggs, of course. Aromatic and juicy citrus fruit. Slow-proved, baked, and finally wrapped by hand. This is celebration cake at its best.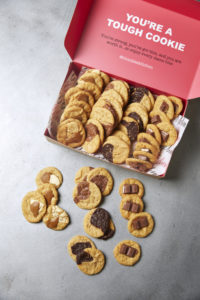 Blondie's Kitchen
Blondie's Kitchen Bite Size Before Guys Cookies are teeny tiny signature Blondies Kitchen cookies in their bestselling flavours. There are around 50 cookies per box (the exact number will vary depending on size of cookies as all cookies are handmade).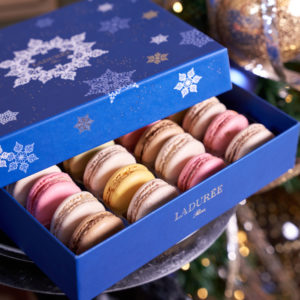 Ladurée
Head for the starry sky with a celestial Christmas, adorned in blue and gold. Ladurée's famous macarons display their holiday season colours in new, special cases elegantly dotted with stars. They are a dreamy gift idea and the perfect stocking filler.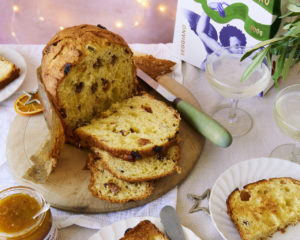 Seggiano
This delicious vegan panettone has been handcrafted by baker extraordinaire, Beniamino, who has worked his magic on this incredible recipe so that everyone can enjoy a slice of panettone heaven. It is light, fluffy and fragrant. Most importantly, those looking for a plant-based alternative to the traditional panettone won't feel like they're missing out with a product of this quality.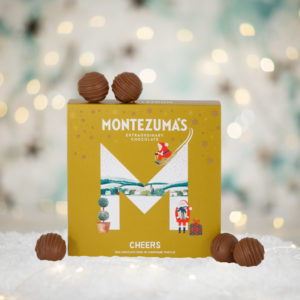 Montezuma's
Montezuma's prides itself on crafting chocolates with only the finest ingredients and no palm oil, ever. Their new Christmas offering includes these indulgent Champagne Truffles which have been carefully handcrafted by their team in the Chichester-based factory. Montezuma's brand-new Cheers Truffle Box contains 16 deliciously smooth milk chocolate truffles filled with Marc de Champagne ganache which will be a gift to make anyone celebrate!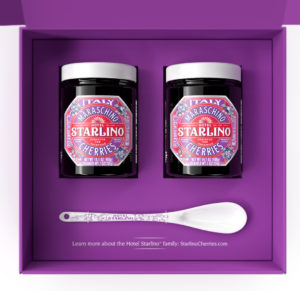 Hotel STARLINO
Hotel STARLINO Maraschino Cherries Gift Set is the perfect gift for foodies and cocktail lovers. STARLINO Maraschino Cherries mature for 15 days in their natural Marasca juice, then rest for an additional seven days to reach perfection. STARLINO Maraschino Cherries are made from high- quality, Italian Marasca Cherries, also known as some of the highest quality, bartender standard cocktail cherries in the world. STARLINO Cherries are also delicious drizzled over desserts, ice cream and cheesecakes to name a few.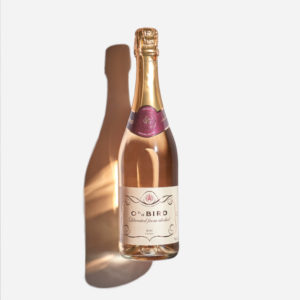 Oddbird
Oddbird Sparkling Rosé wine from France is produced using traditional methods and then "liberated from alcohol" using a unique, patented vacuum distillation method. Oddbird produces high-quality, zero-alcohol sparkling expressions to help the sober curious enjoy the festive season.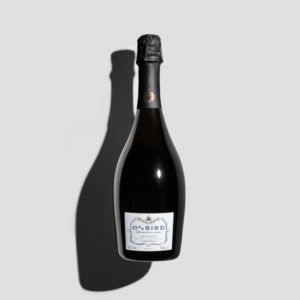 Oddbird
Oddbird Spumante from Italy is produced using traditional methods and then "liberated from alcohol" using a unique, patented vacuum distillation method. Oddbird Spumante is the perfect high-quality, zero-alcohol sparkling wine to help teetotallers and the sober curious enjoy the festive season.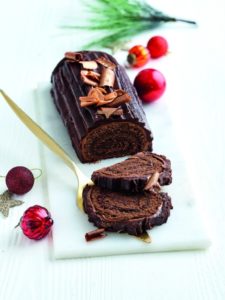 by Amazon
This by Amazon Our Selection Chocolate Yule Log is beautifully decorated and the sponge and filling has a lovely rich chocolatey taste. Definitely one for the desserts buffet or Christmas dinner table this festive season.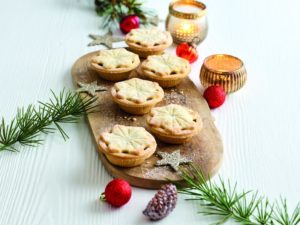 by Amazon
These scrumptious by Amazon Our Selection 6 Deep Filled Mince Pies have ample mincemeat and a buttery shortcrust pastry. They are the perfect host's cheat during the busy festive season as they look as though you could have genuinely baked them in your kitchen... just be sure to dispose of the packaging carefully so as not to give the game away!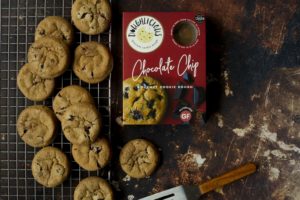 Doughlicious
Doughlicious sweet ready-to-bake cookies are nothing short of soft, gooey and bursting with flavour. All sweet doughs are perfectly baked in only 12-14 minutes – the ultimate sweet fix for those sugar cravings. All products are gluten-free with vegan and organic options available too.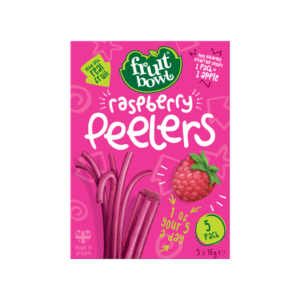 Fruit Bowl
One for kids who enjoy fruity treats, Fruit Bowl's snack range includes Peelers, School Bars, Fruit Flakes and Unicorn Fruit Flakes, which all count towards your child's five a day, helping parents to feel reassured their children will get their five-a-day even over the Christmas period. Fruit Bowl's treat range includes Yogurt Flakes, Yogurt Coated Raisins and Dino Yogurt Eggs, a great alternative to chocolatey snacks this Christmas.