Artesian is the award-winning cocktail bar situated at The Langham, London with its unrivalled location at the top of Regent Street. Earlier this year, Artesian launched its exciting new cocktail menu: Duality.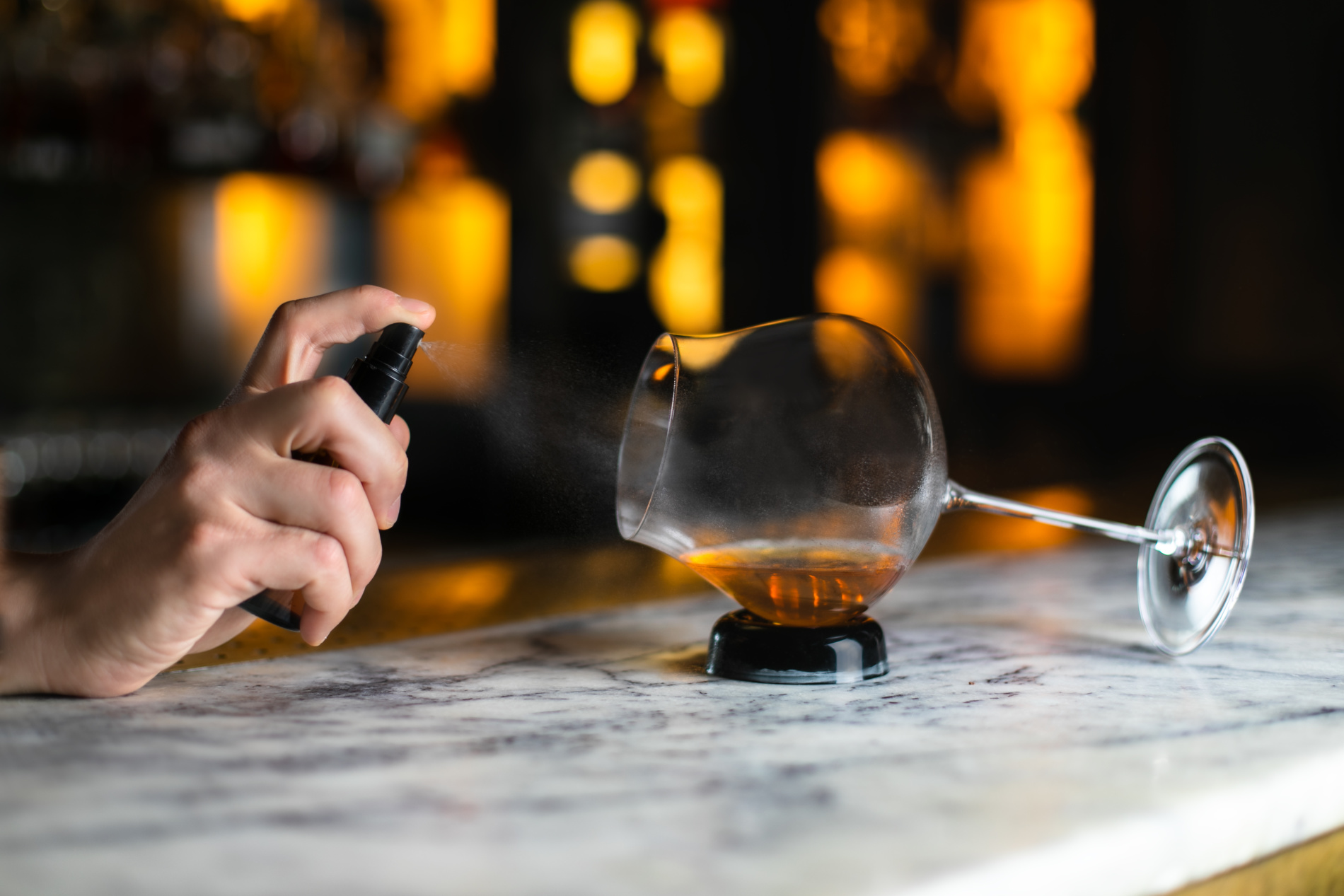 Duality celebrates the very essence of Artesian, combining imaginative and progressive mixology with refined, effortless style.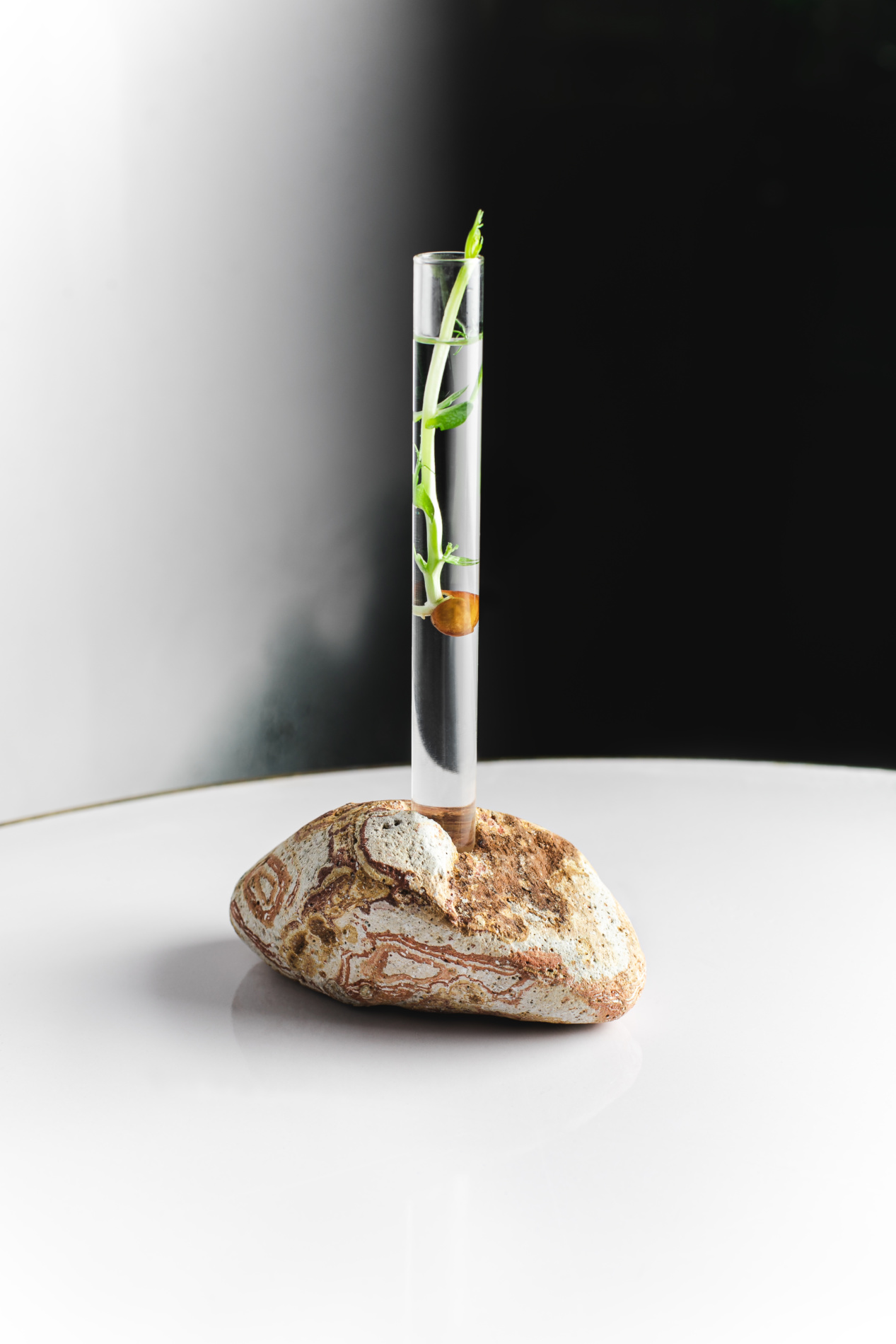 The Duality menu embraces the nature of containing two opposite parts and reconciling them like two sides of the same coin.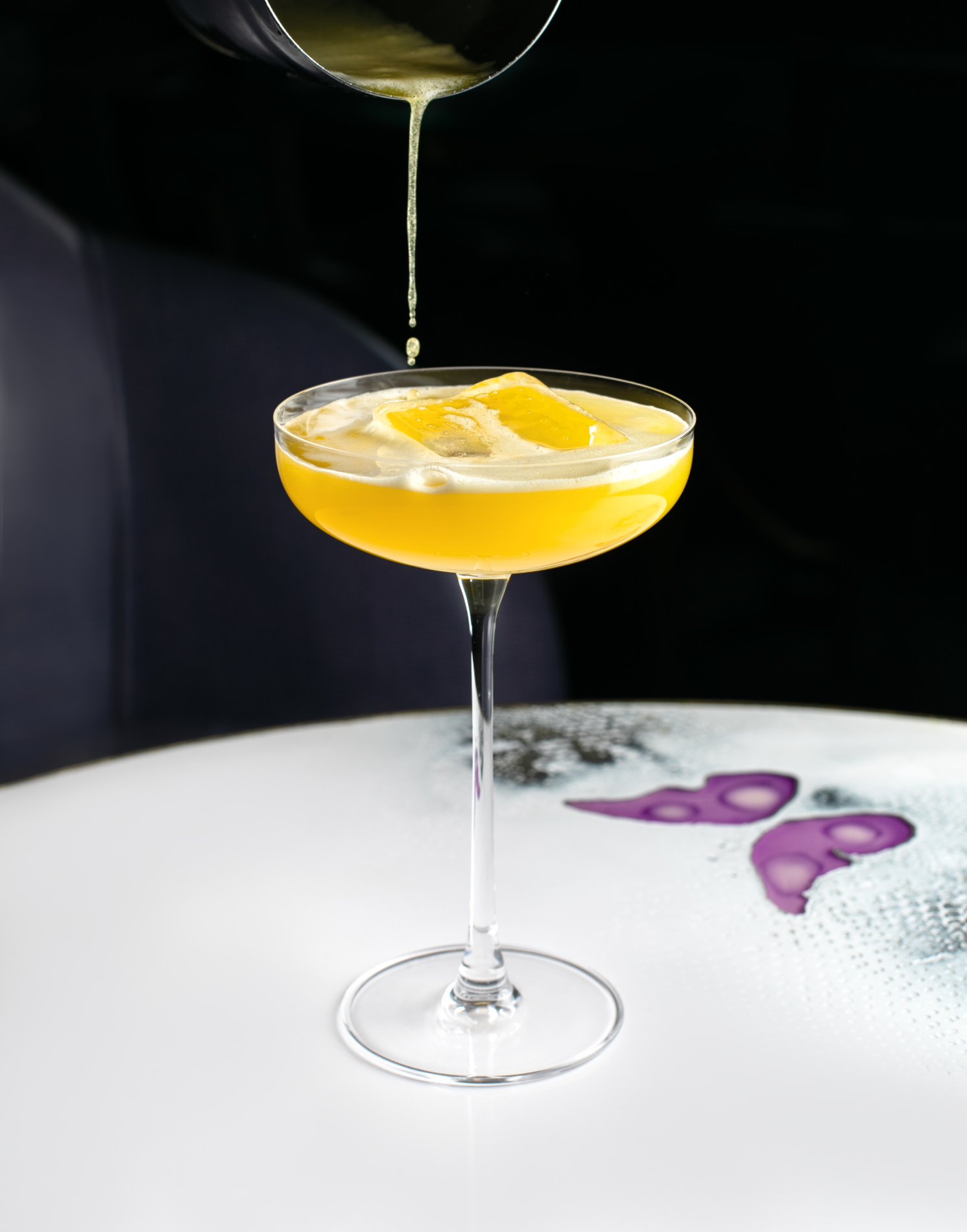 Seven dualities for 14 cocktails showcase flavours that, starting from a common element, take two different directions and forms.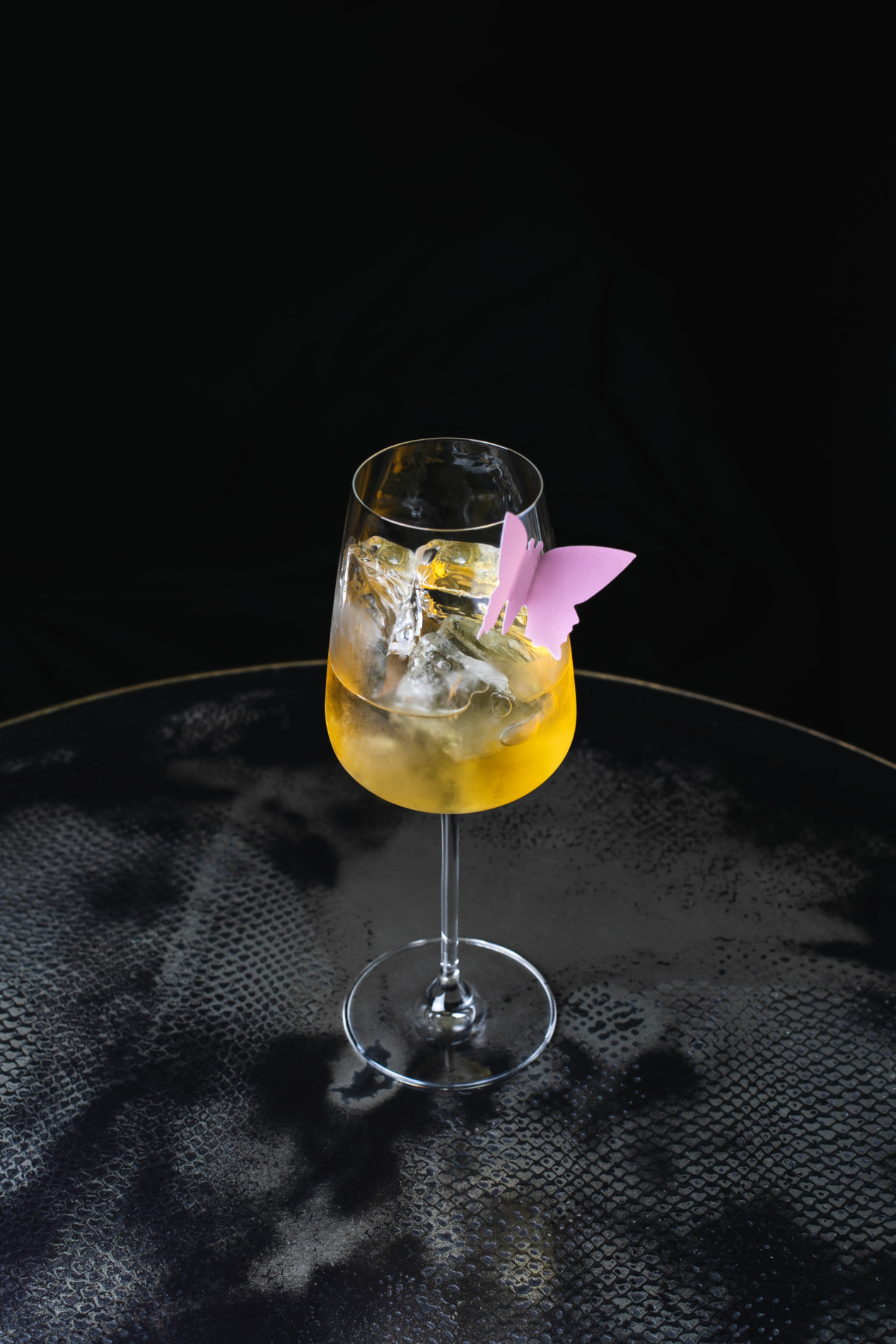 Artesian has partnered with chef Angelo Sato, of Humble Chicken in Soho, to create an exciting new food menu for The Langham's celebrated bar.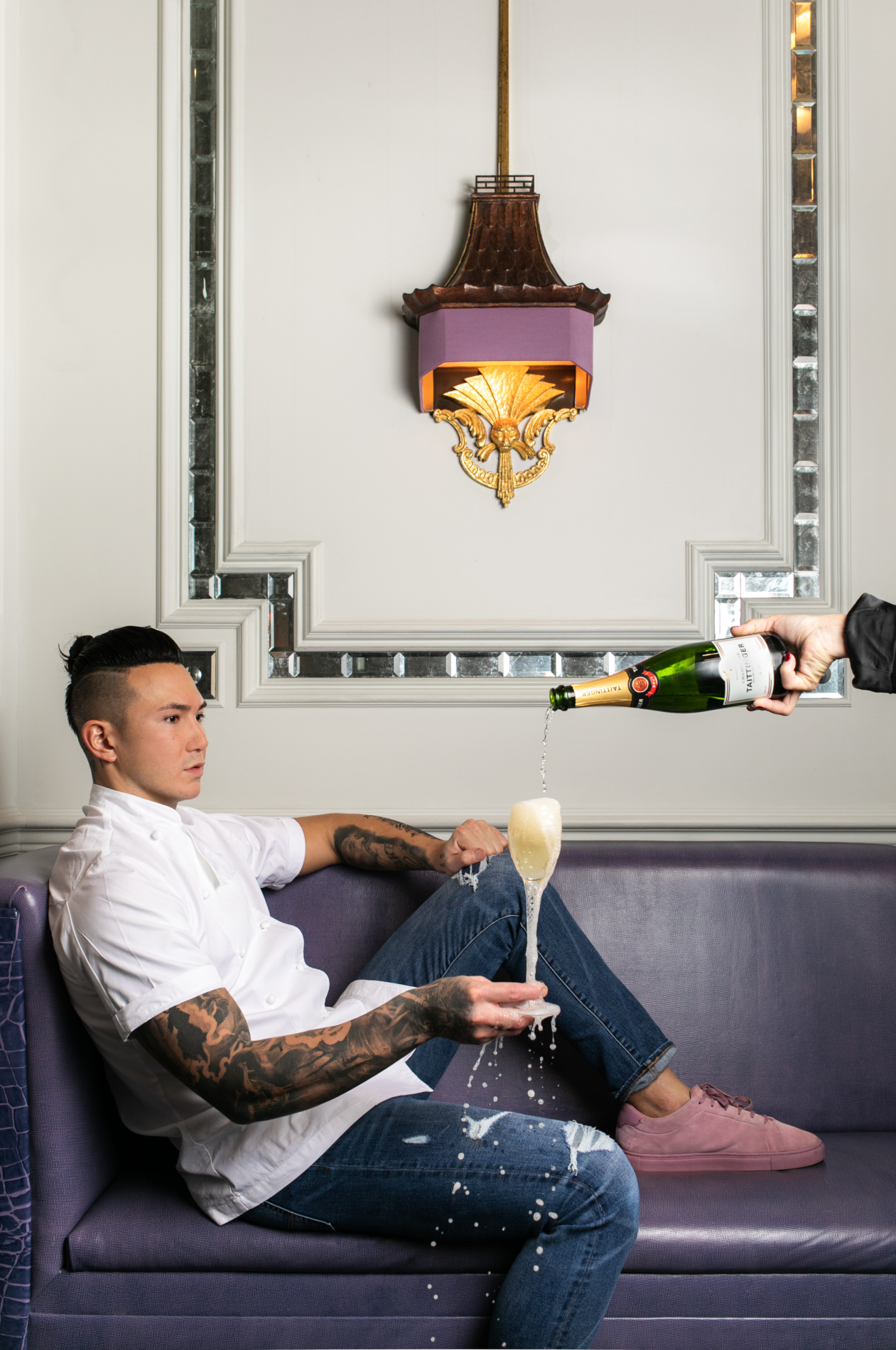 The menu has been inspired by traditional Japanese dishes and ingredients. Angelo has worked incredible depth of flavour into the dishes, pushing the boundaries of conventional bar snacks whilst also retaining the moreish, easy-to-eat style that is so well suited to bars.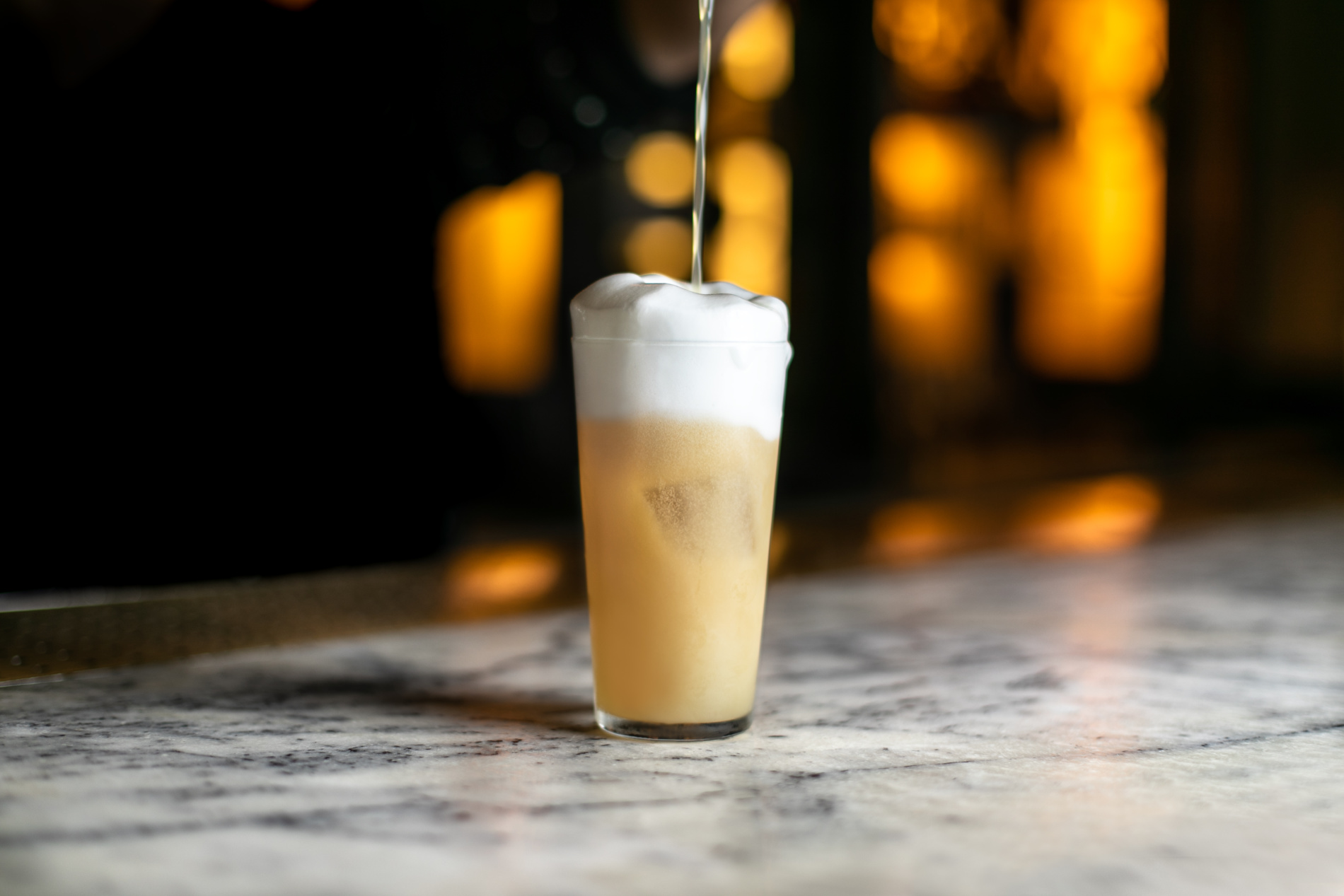 Japanese-born Angelo is best known as chef-owner of Humble Chicken in Soho, a critically acclaimed yakitori-focused izakaya bar that celebrates grilling every part of the bird over charcoal.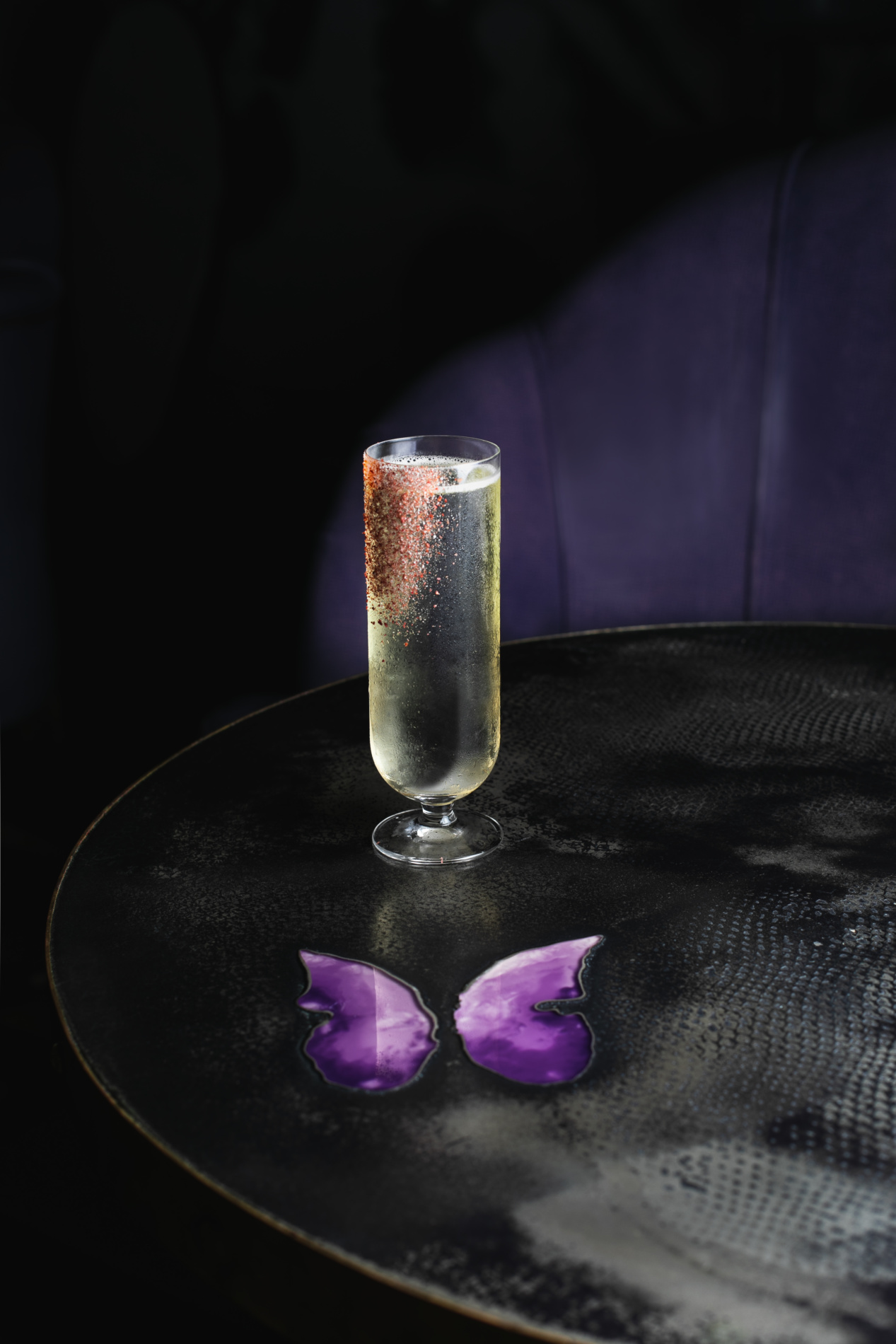 Angelo is a champion of zero waste cookery and wherever possible uses local, seasonal produce to underpin the sustainable ethos of his menus.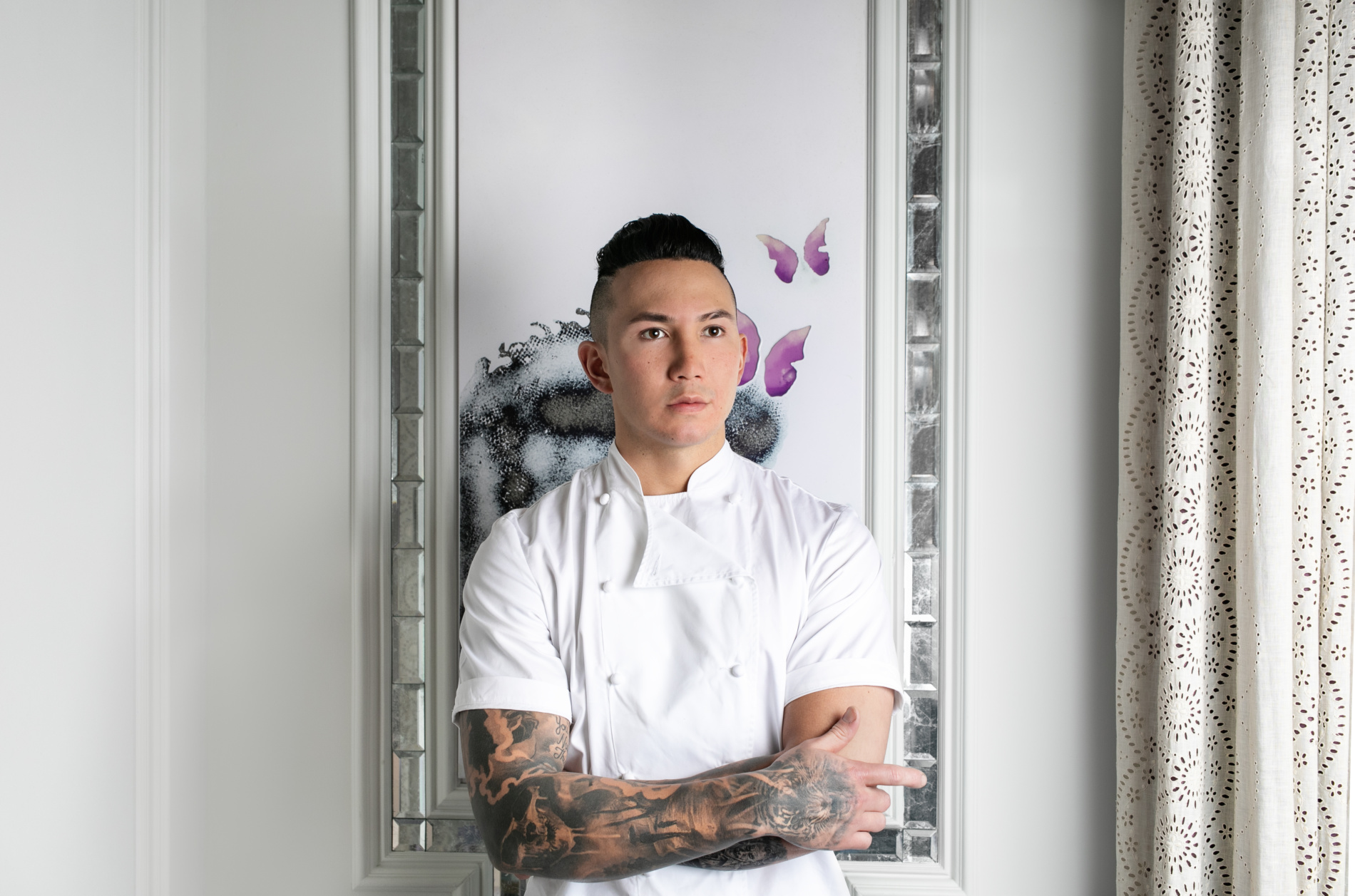 In creating the menu for Artesian, he has been inspired by the food of his Japanese heritage, reinventing the dishes and flavours of his home country in a modern and creative way.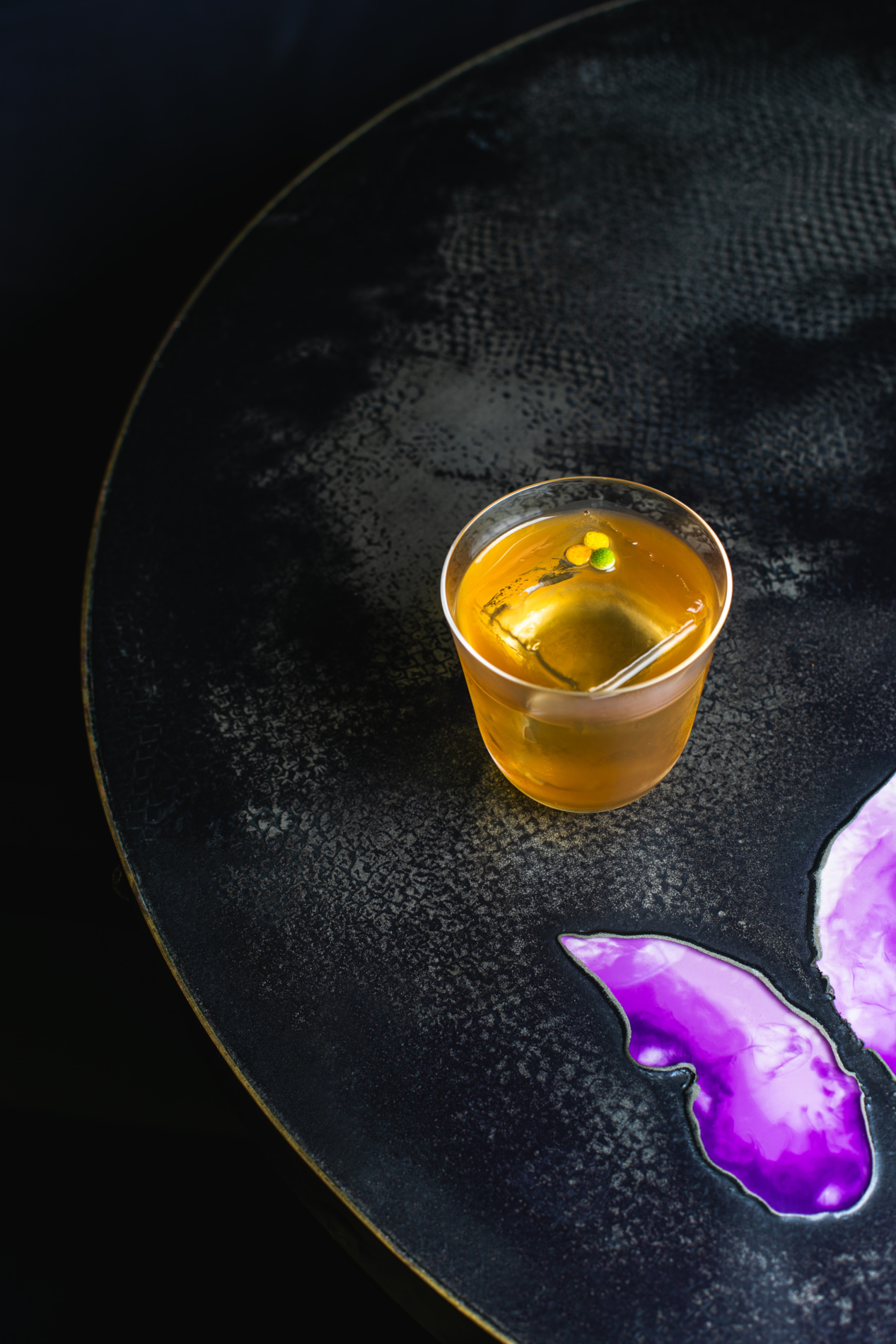 The use of homemade fermented ingredients such as yuzu kosho, citrus kosho and koji barley will add to the distinctive character of the new menu.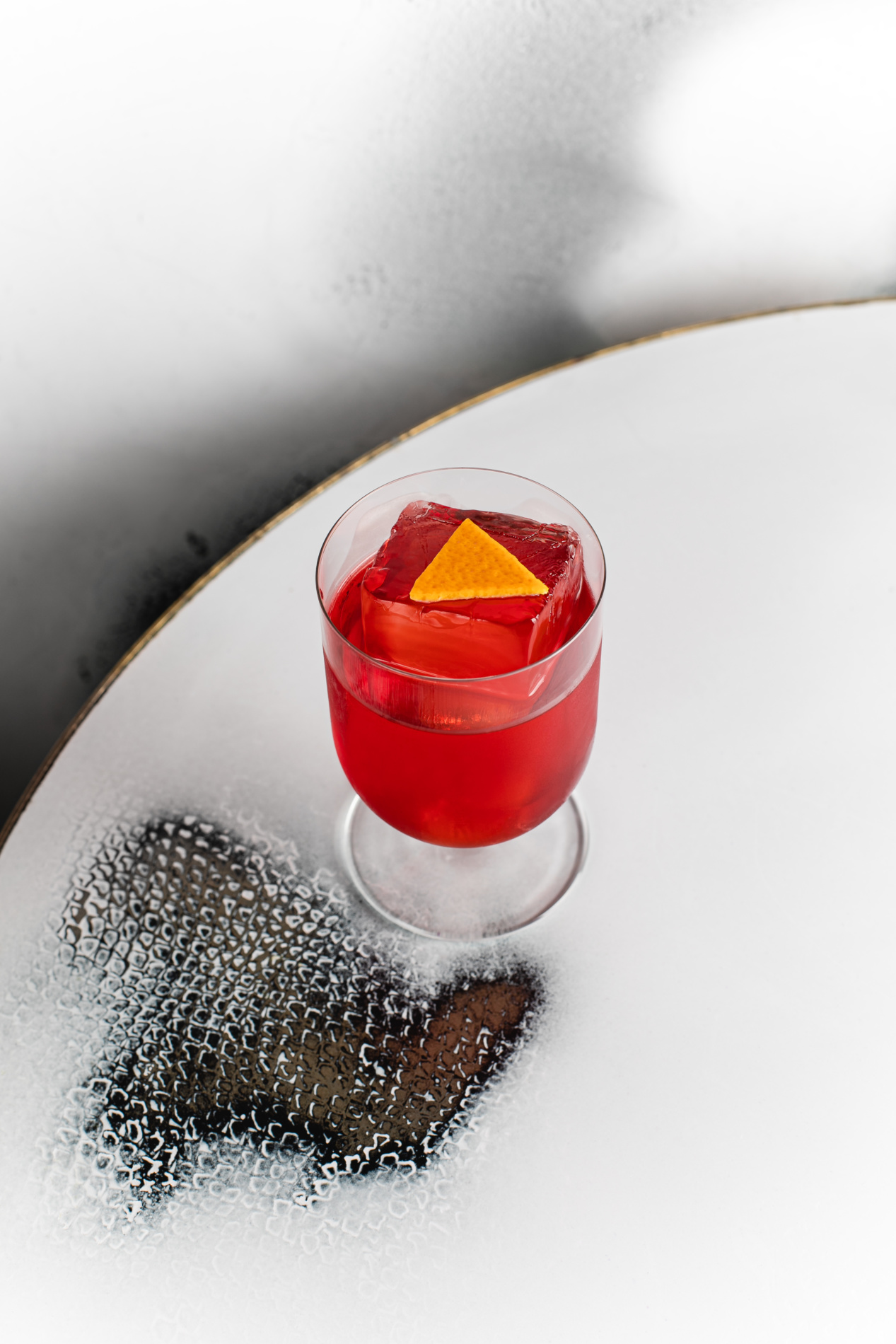 The team at Artesian is led by Head Bartender Giulia Cuccurullo and Bar Manager Lorenza Pezzetta supported by Assistant Manager Nikos Tachmazis.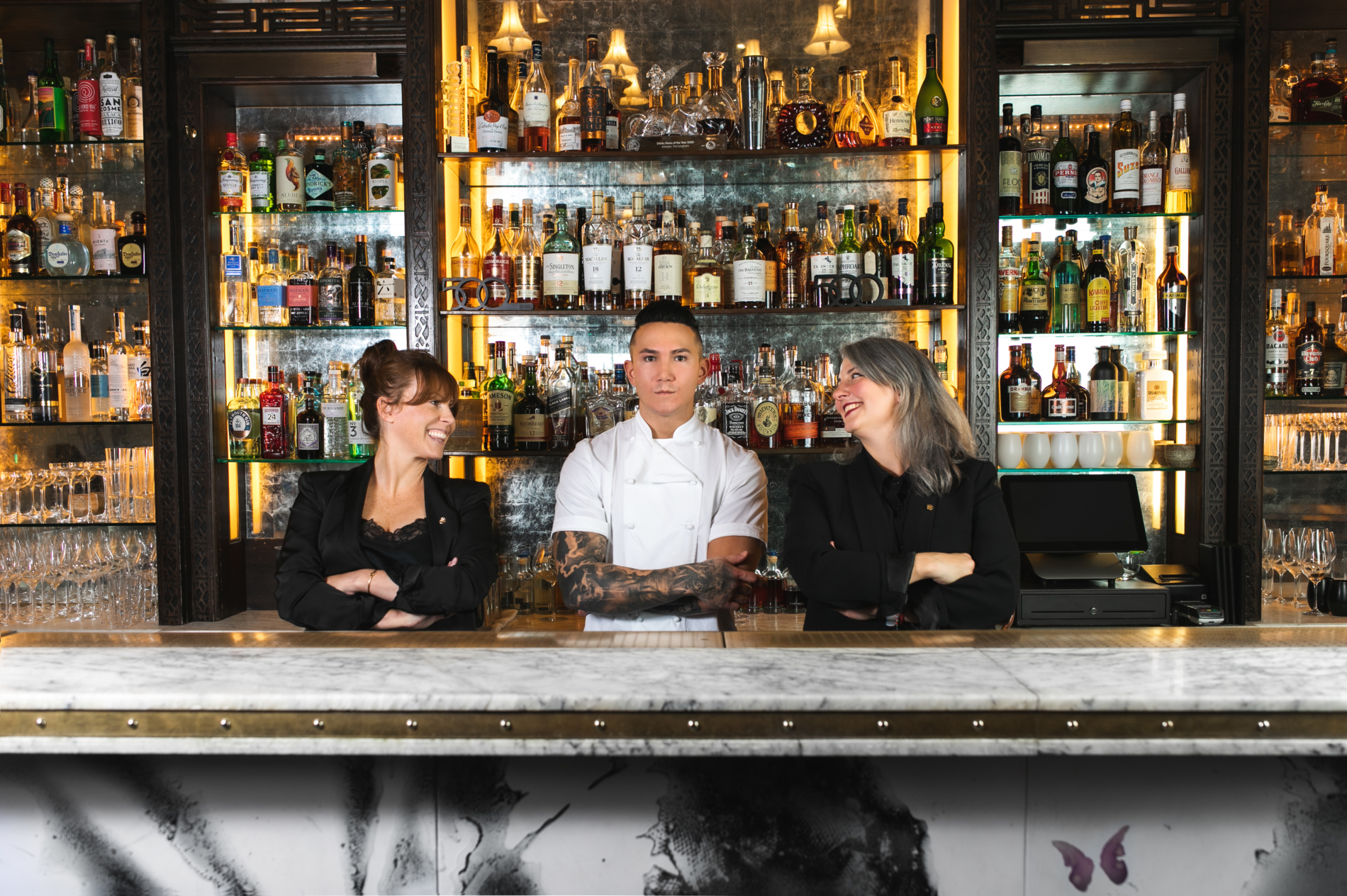 Angelo's sustainable and creative approach to cooking perfectly complements the work of Artesian's Head Bartender, Giulia Cuccurullo, with cocktails from the bar's Duality list being enhanced by Angelo's fresh and powerful flavours.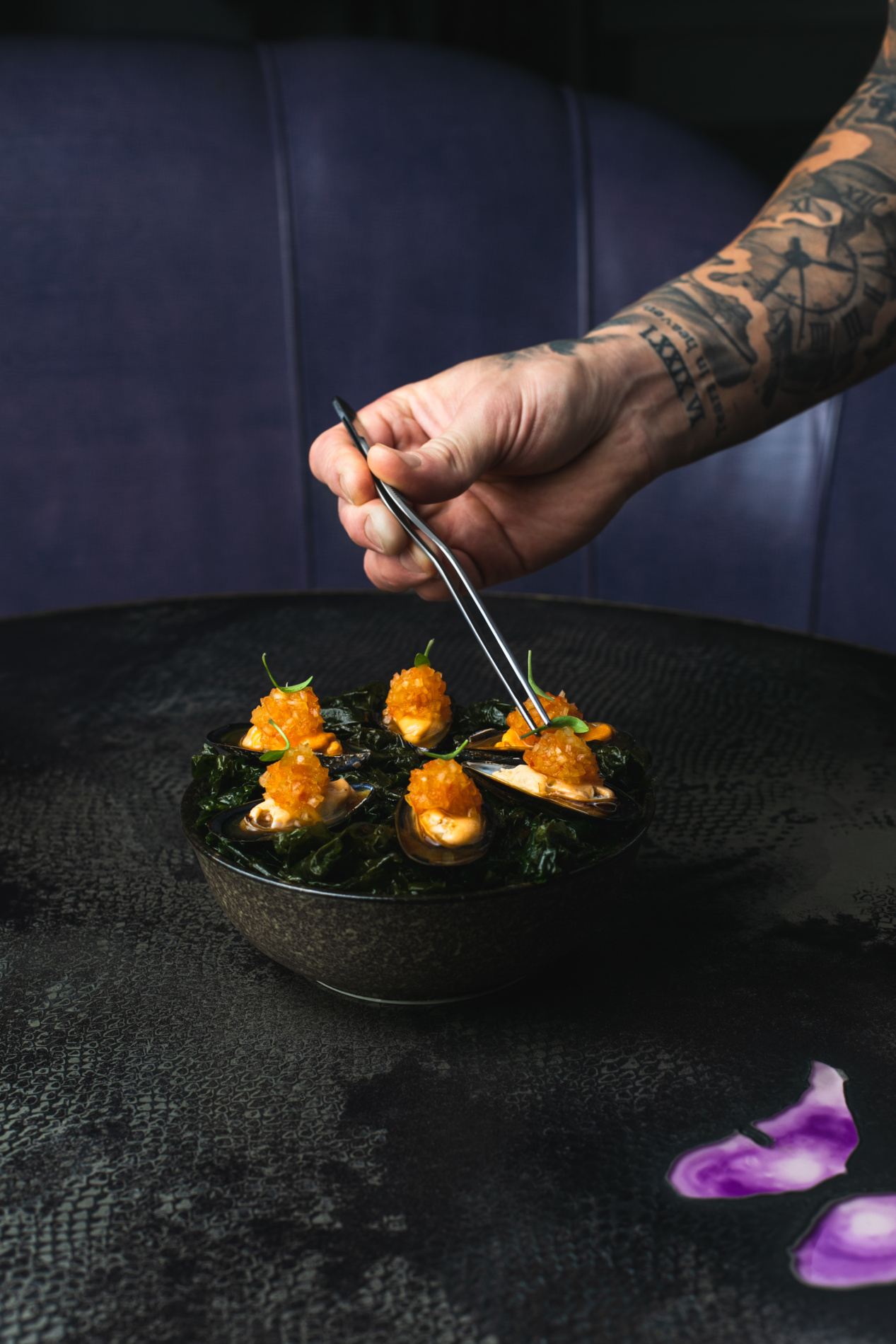 Speaking on his new menu at Artesian, Angelo Sato commented: "I am really excited to partner with Artesian and create a fresh new take on bar food for one of the best bars in the world! The menu is inspired by my Japanese heritage, incorporating the likes of shiso, miso, katsu curry and nori. All of the dishes have been designed to complement the Artesian experience – tasty bites to enjoy alongside Giulia Cuccurullo's amazing cocktails."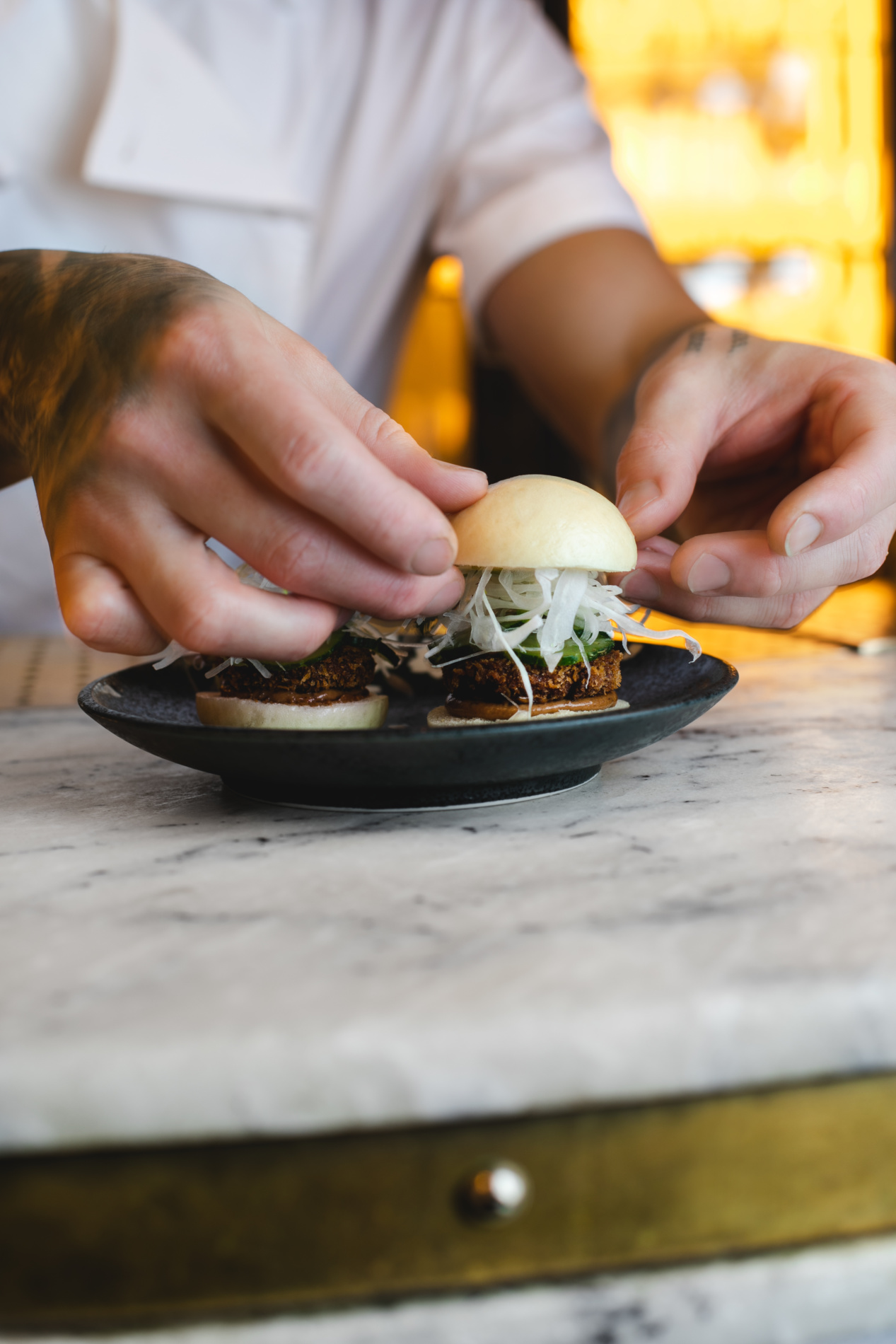 Speaking about the new collaboration, Michel Roux Jr – who oversees Langham's bars and restaurants – commented: "Artesian has long been a playground for innovation; in cocktails, in service and now, with Angelo Sato of Humble Chicken, in bar snacks. It's a pleasure to welcome Angelo to our line-up of talented chefs and all of the crunchy, salty, spicy flavours and textures he brings with him."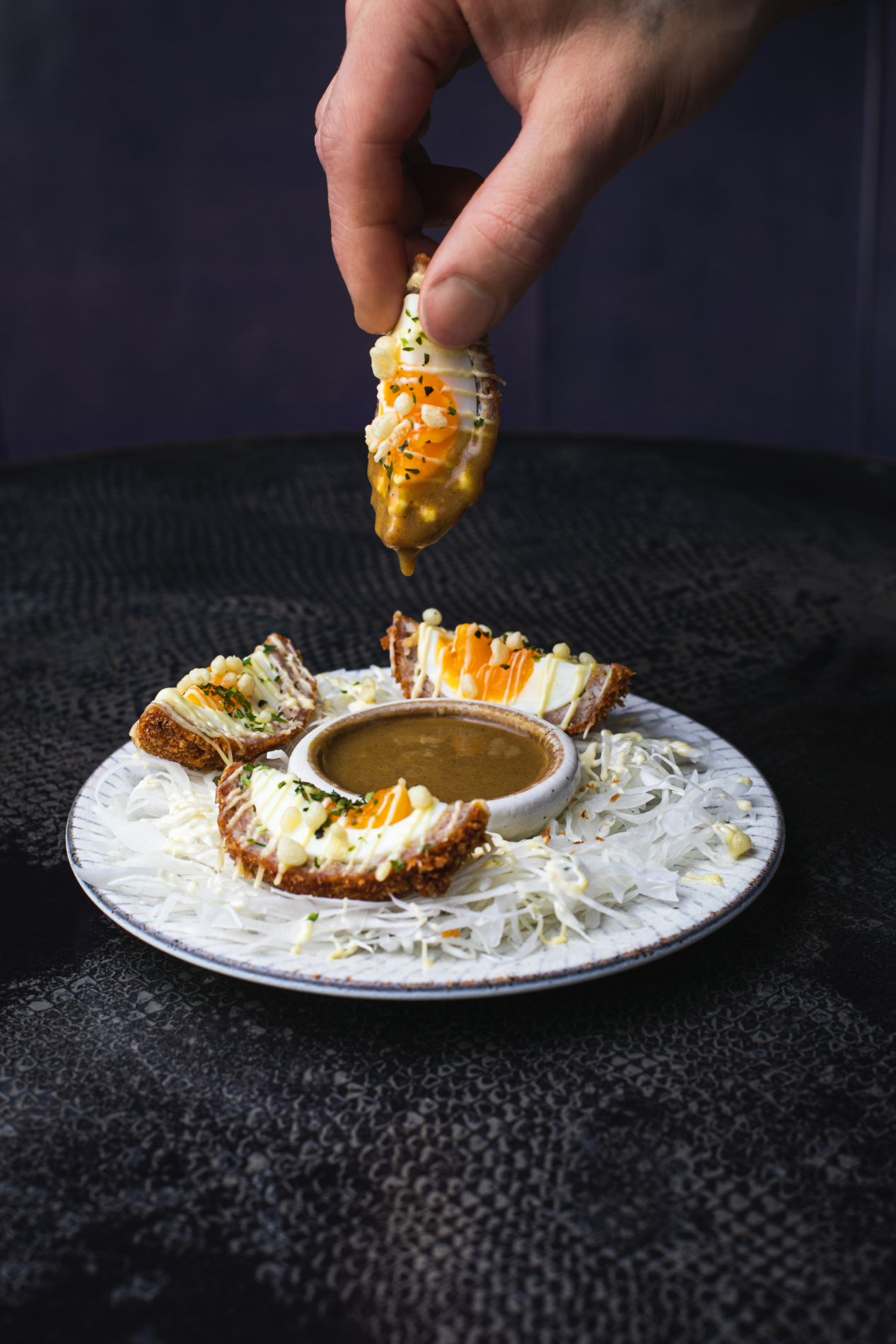 On our visit to Artesian, we were welcomed by Bar Manager Lorenza Pezzetta and looked after by the excellent Michele Medici who was knowledgeable, experienced and clearly knew how to find the balance between attentiveness and space. We also got to speak to Assistant Manager Nikos Tachmazis about the team's passion for everything Artesian from what goes in the drinks to the ceramics and glasses they are served in.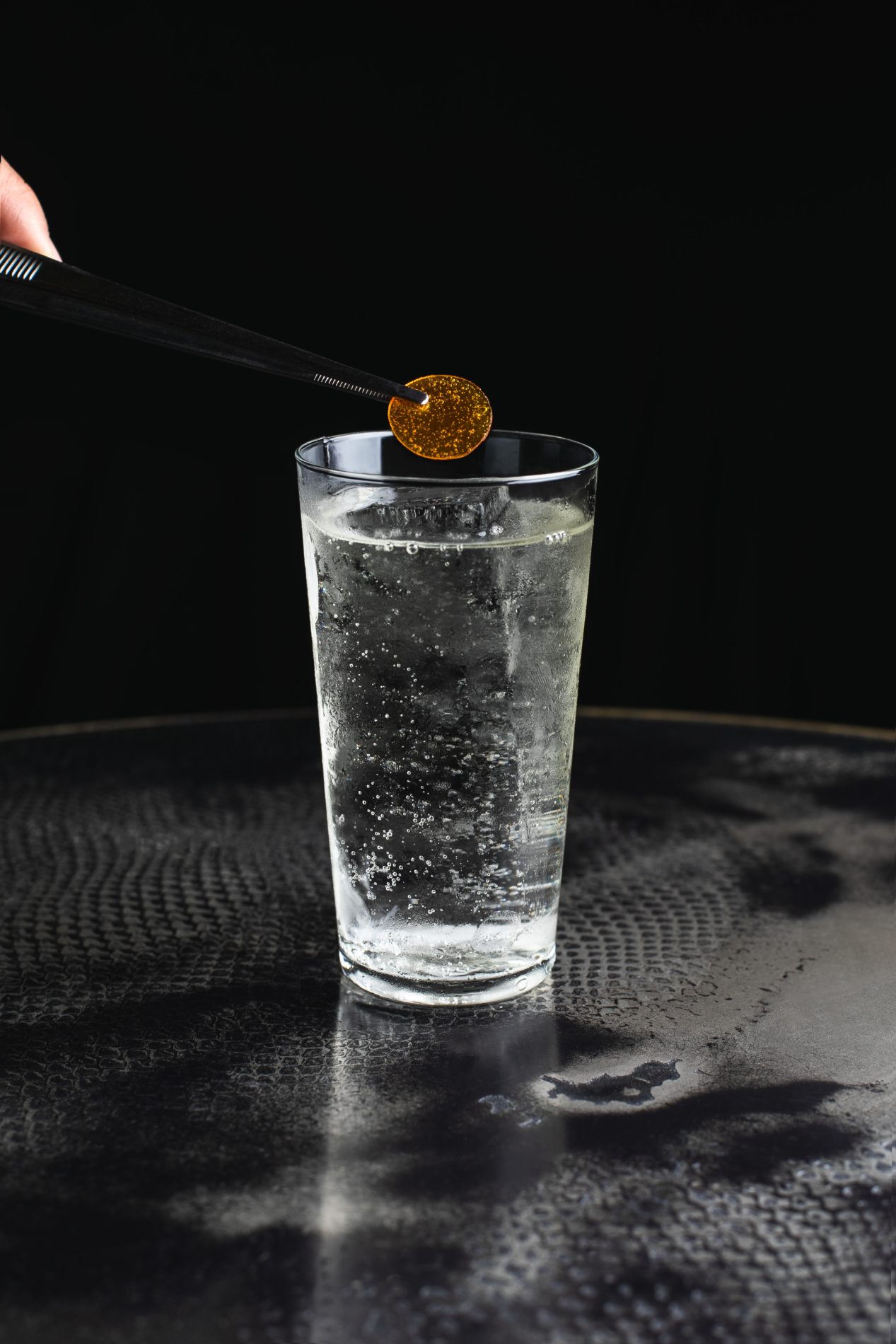 We began the evening with a Fish House Punch from the Classics menu which is a rum punch made with Appleton Estate Rum 12 YO, Courvoisier VSOP, Peach Brandy and Lemon Juice that's light and refreshing. We also ordered Past from the Duality menu which is made with Michter's Bourbon, Olive Oil, Palo Santo, and Olive Leaf Bitter. With Past, traditional ingredients are mixed up into a refined, classic-style cocktail that delivers gentle and woody notes.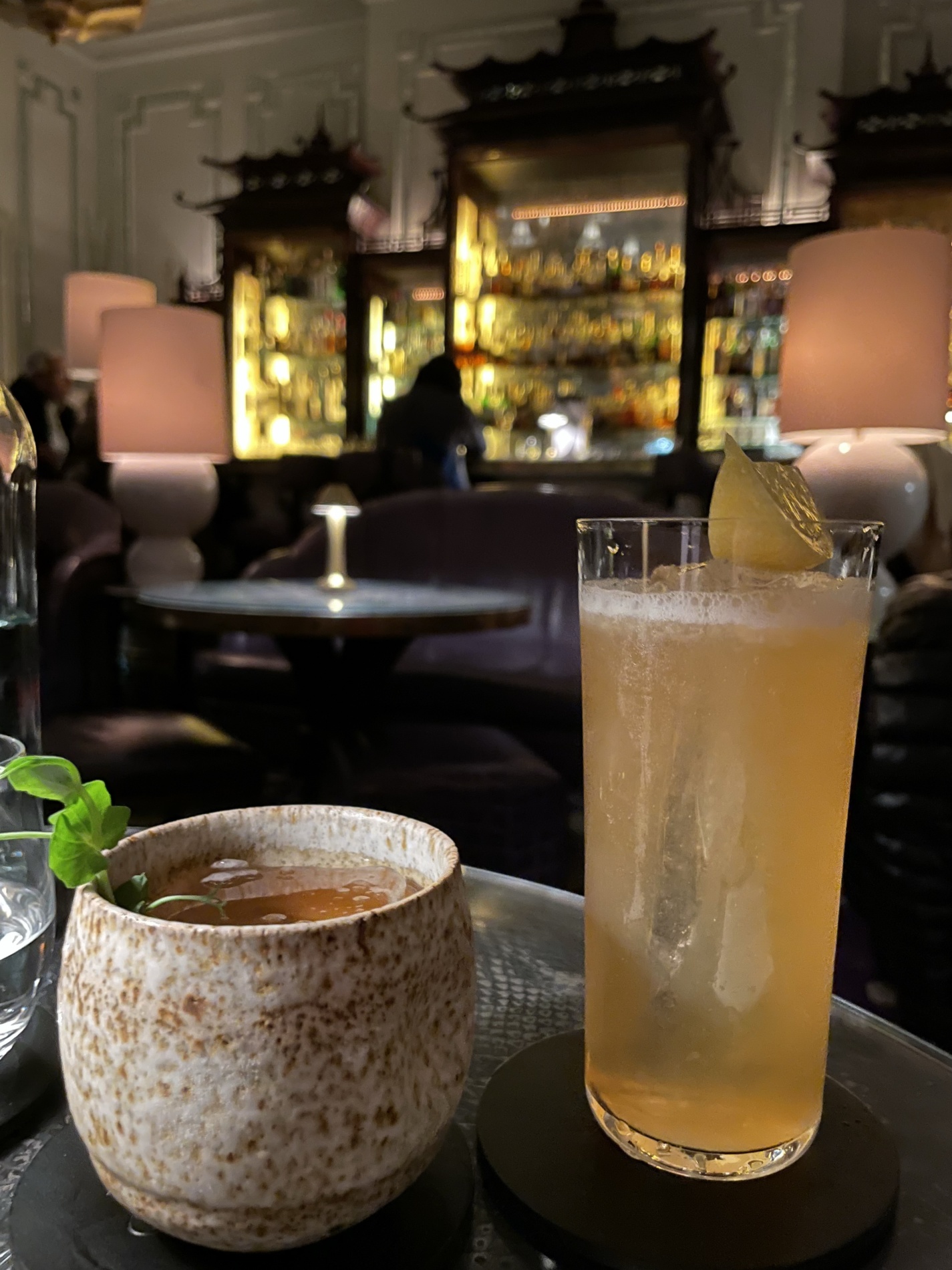 The Past cocktail is one to be tried by any Old Fashioned lover. The olive oil adds a twist to this classic cocktail and there is a garnish of pea shoot for anyone who wants to add a little bitter taste to this blend. Michele was very attentive, bringing over pitted olives and crisps with timely refills until we spied these Numbing Spiced Nuts which were more of a peppery heat and spice than a chilli explosion. A perfect way to start the evening.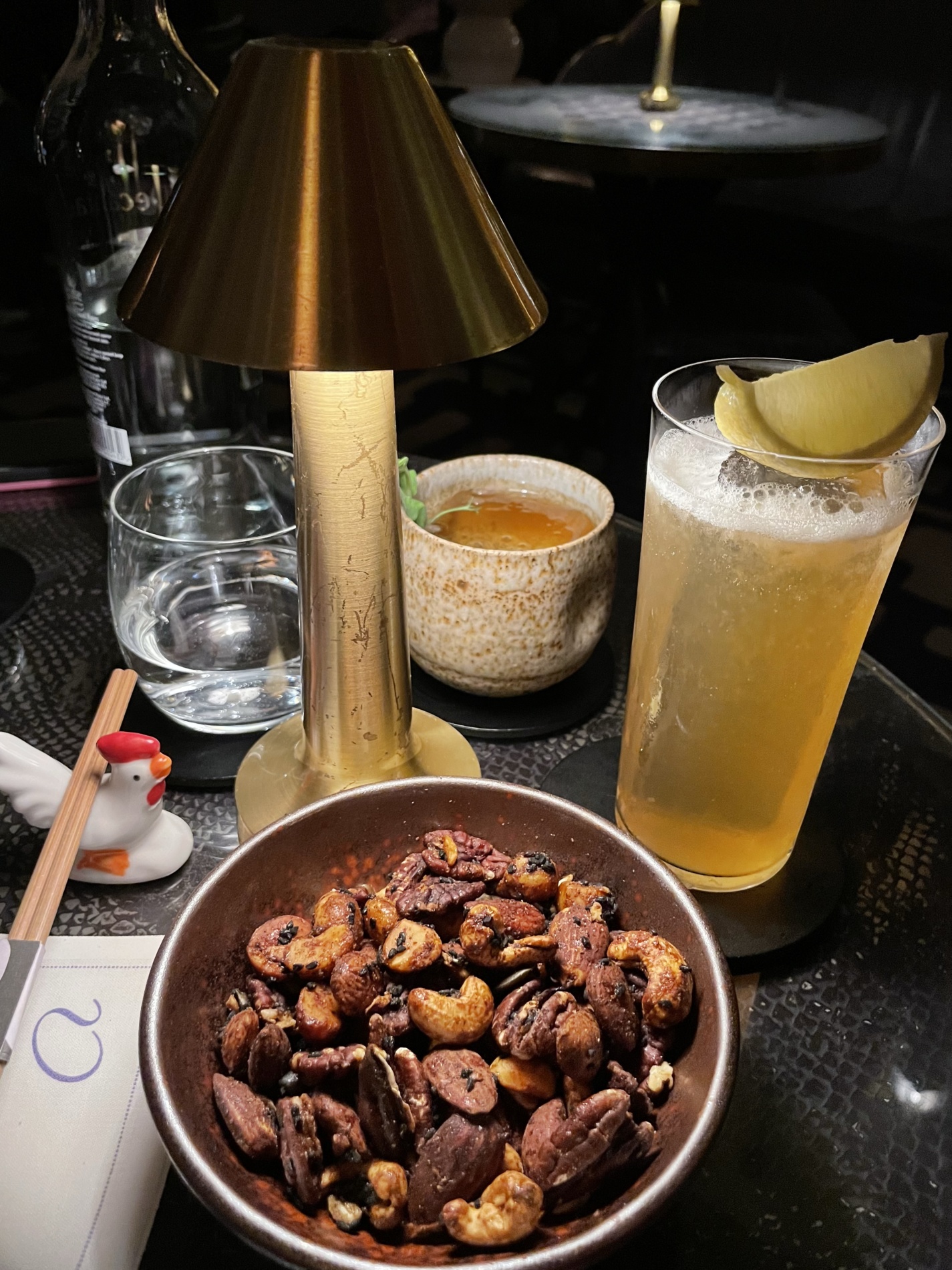 For those who spied the chicken chopstick rest that is no accident, and is a representation of the culinary genius concept by Angelo Sato. Although planning to try the chicken offerings on the new menu, we decided to try the cold bites first as a gentle step to the tantalising flavours our tastebuds were about to experience.
Artesian is far more than just a bar and Angelo Sato's new food menu is more than just bar bites. It is a gastronomic journey through flavours enveloped by Artesian's cool vibe with those you choose to spend time with.
We highly recommend starting with the colder choices on Angelo's menu. We chose Mussels and Tuna Tartare but we also heard very good things about the Avocado Tartare with Angelo's wasabi twist so that is definitely one to choose next time.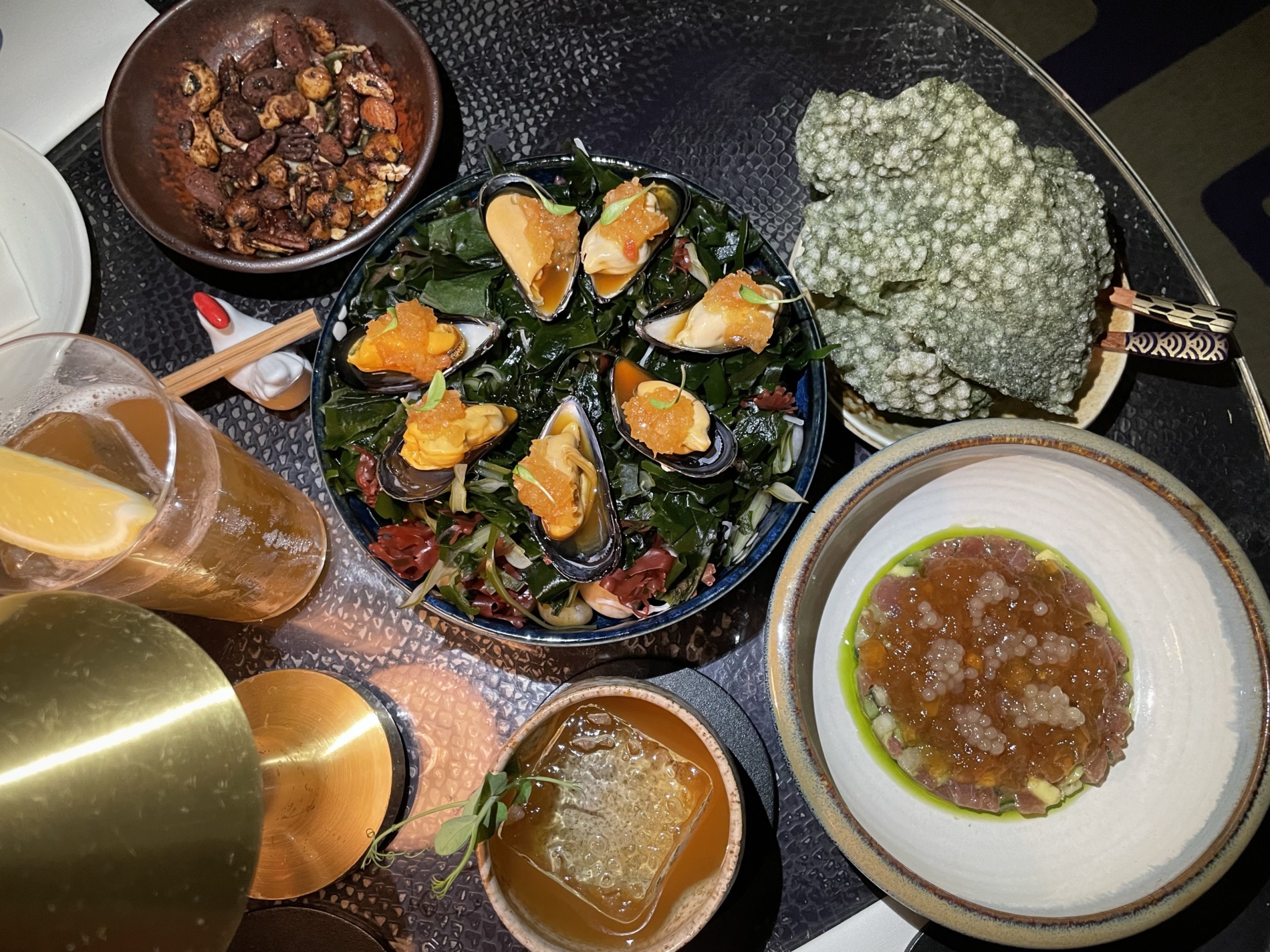 The Mussels with Citrus Kosho Ponzu & Onion Condiment were divine with the luxury of a mini oyster without being cliché. The onion relish paired well with the ponzu dressing.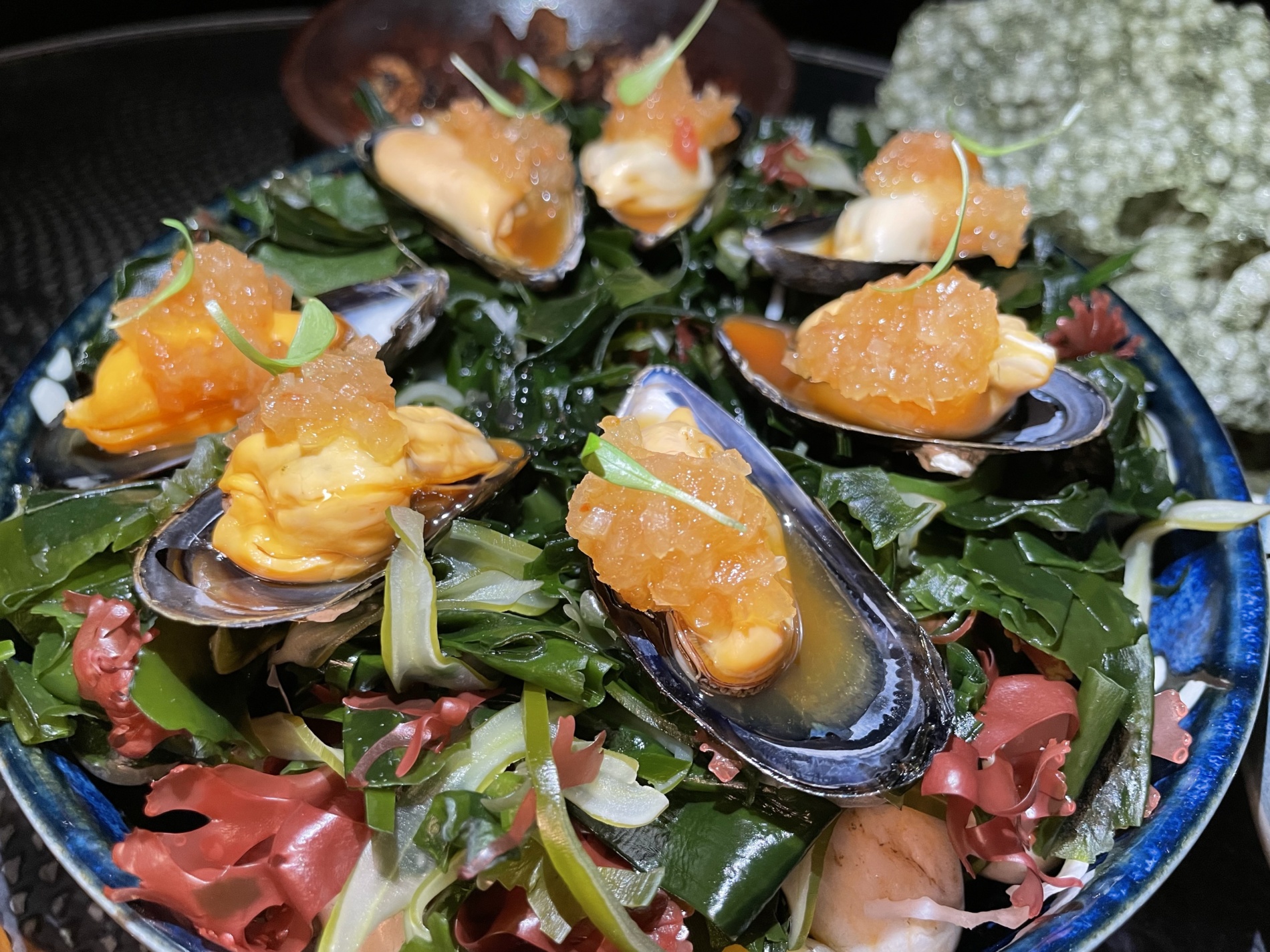 Come in for a closer look at how plump and succulent these mussels are.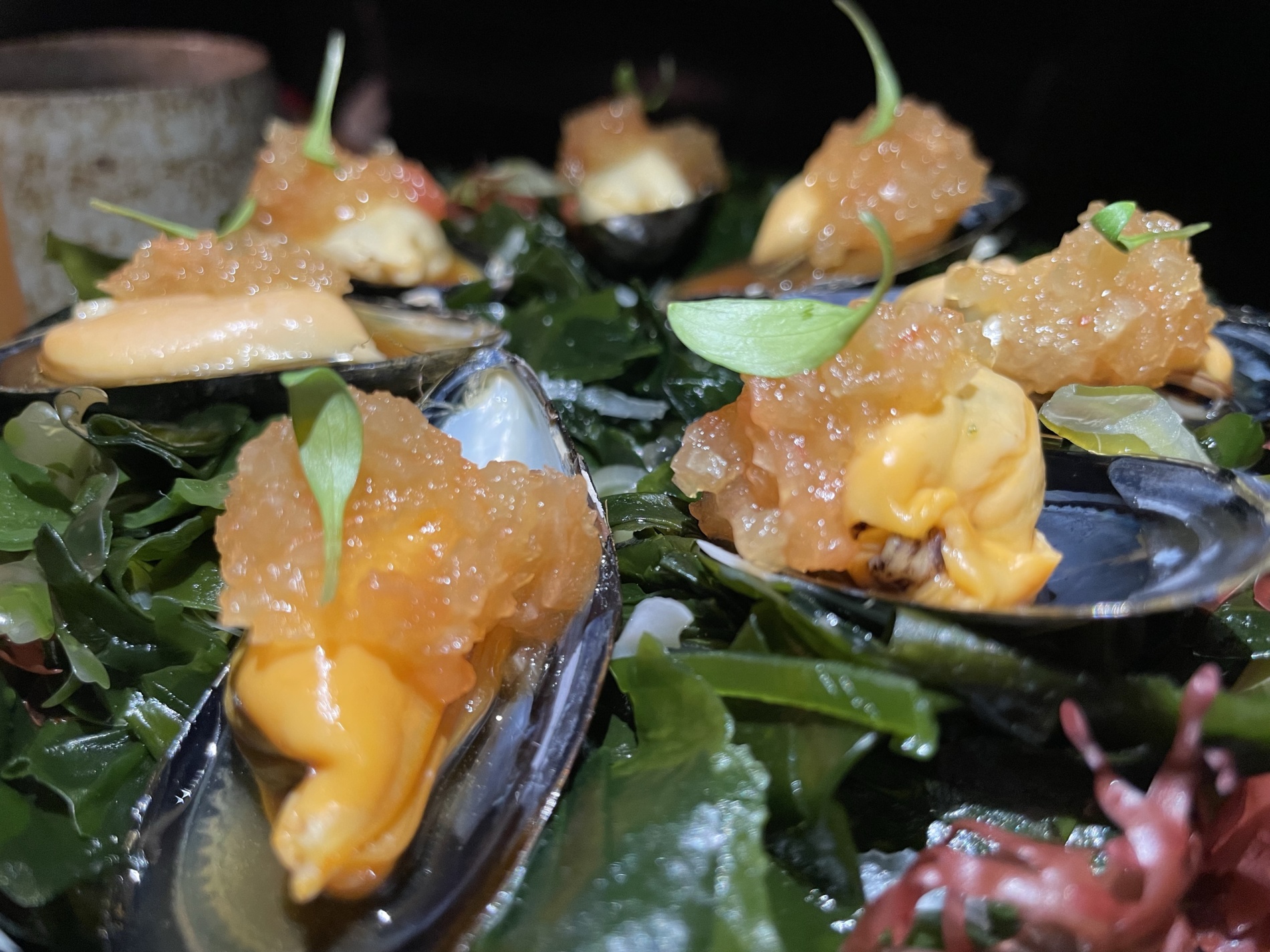 My date for the evening absolutely adored the Tuna Tartare with Avocado, Tomato Ponzu, Seaweed Chips & Shiso. The tomato pearls gently burst on the palate and paired perfectly with the freshness of the tuna and cucumber which was just a light flavour in the background. This is a winning dish on every level.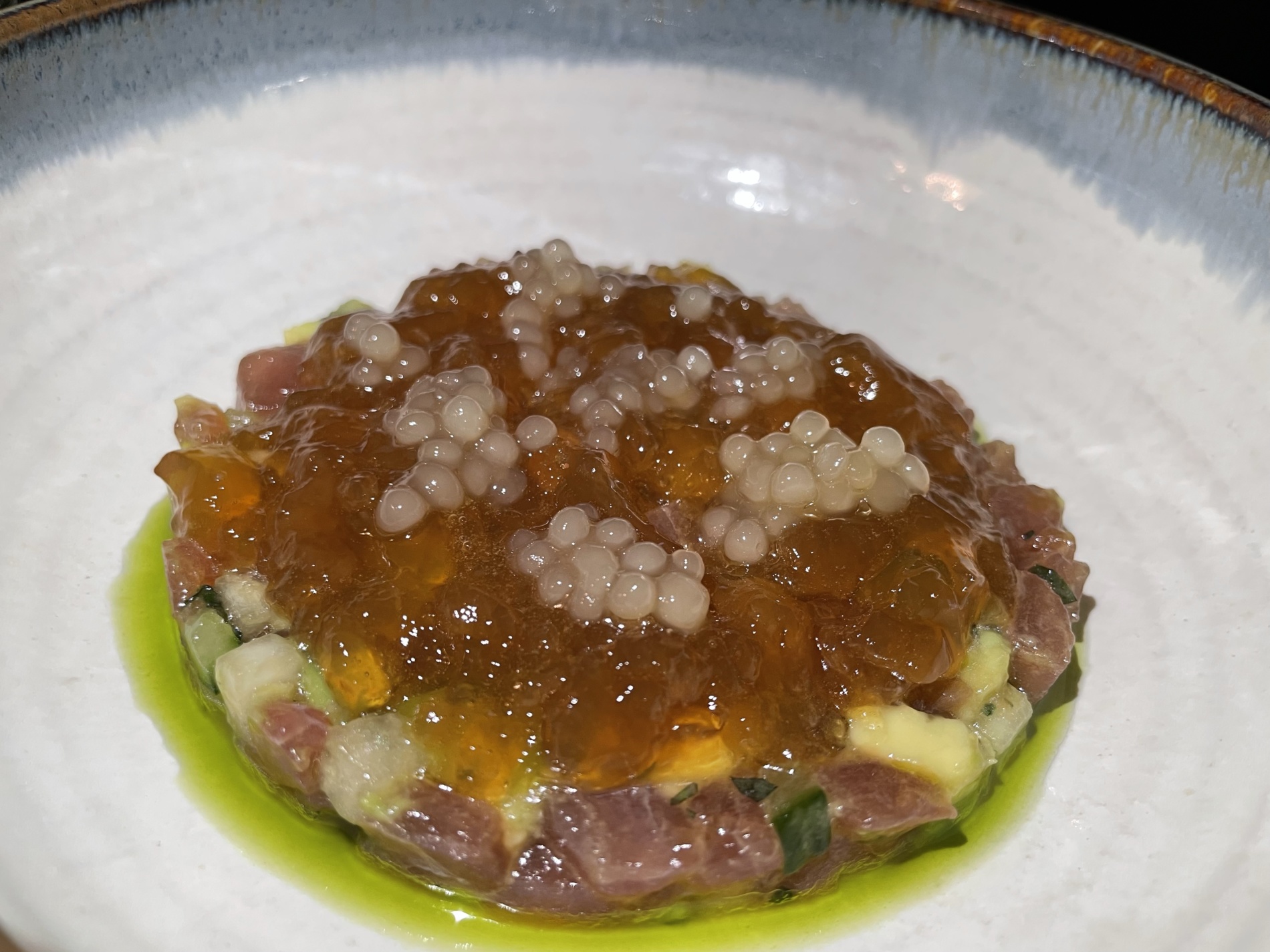 One of the coolest parts of the Tuna Tartare is the dinky spoons it is served with and the accompanying tapioca seaweed chips that give that extra crunch factor to this dish.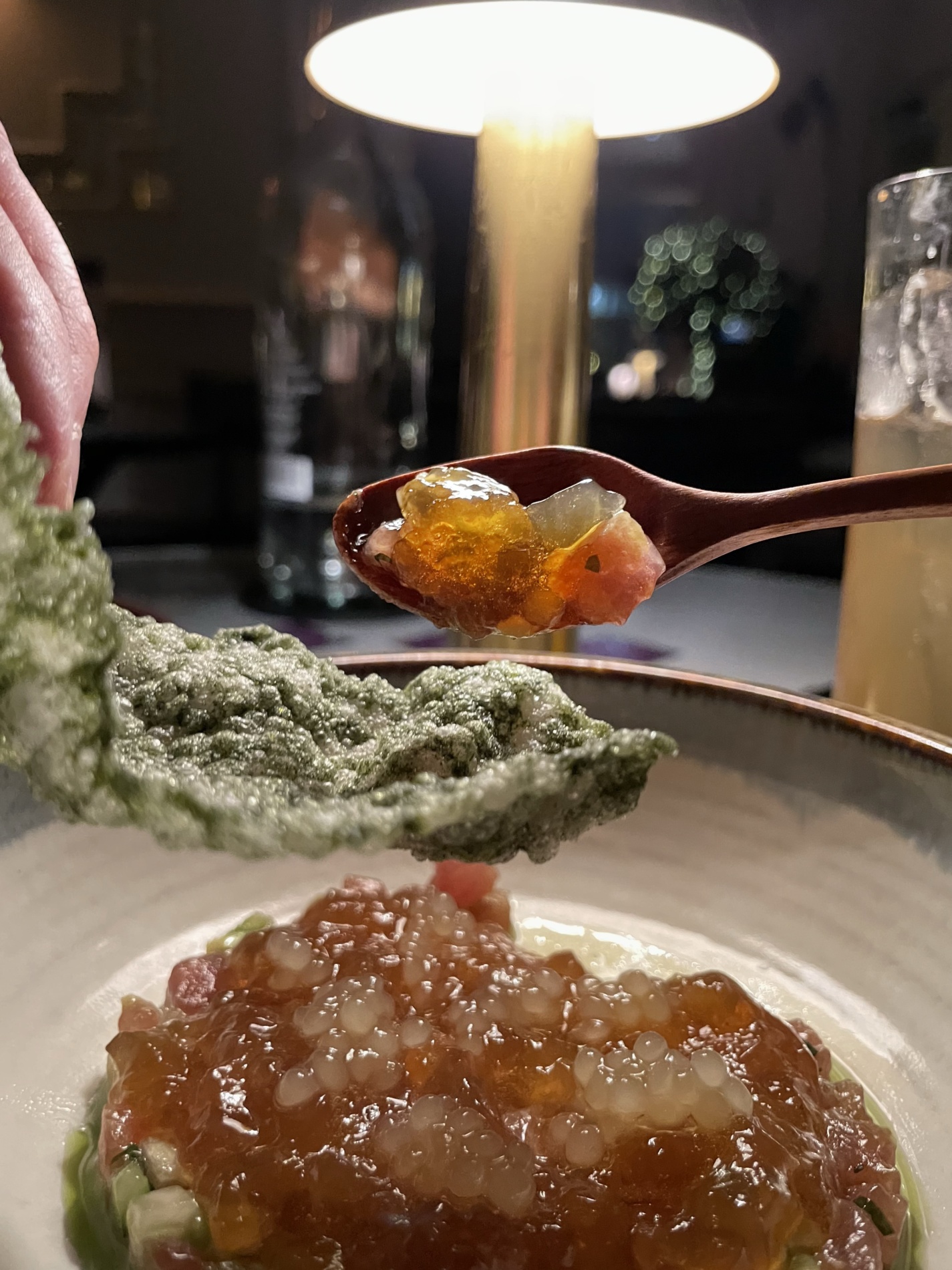 The next cocktail savoured from the Duality menu was one called Evil… it is indeed evil as it is so drinkable, it could get you into a lot of trouble! Evil is a blend of Singleton of Dufftown 12 YO, Grand Marnier, Chambord, Savoia Americano, Passion fruit husks and Wine reject. Celebrating the usually discarded components of wine and passionfruit, these allegedly 'evil' ingredients deliver a wonderfully bitter, sharp blend to this cocktail.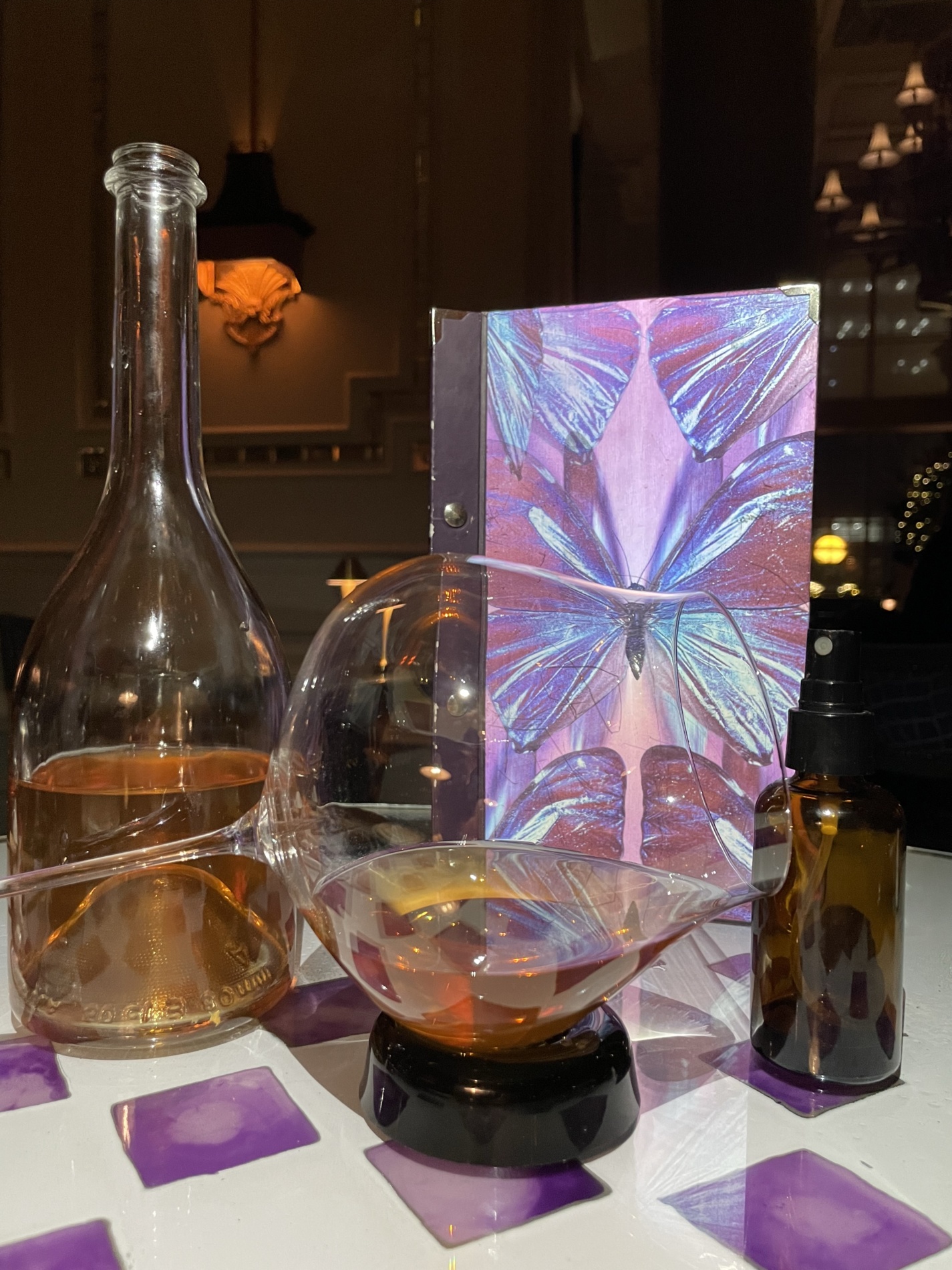 We also chose Matter which consists of Mount Gay XO Barbados Rum, Belsazar Riesling Vermouth, Dulche de Leche and Miso. A spirit-forward blend, this indulgent libation persists on the palate with its velvety texture. The miso is a genius addition as it really creates that umami feeling and flavour to this drink.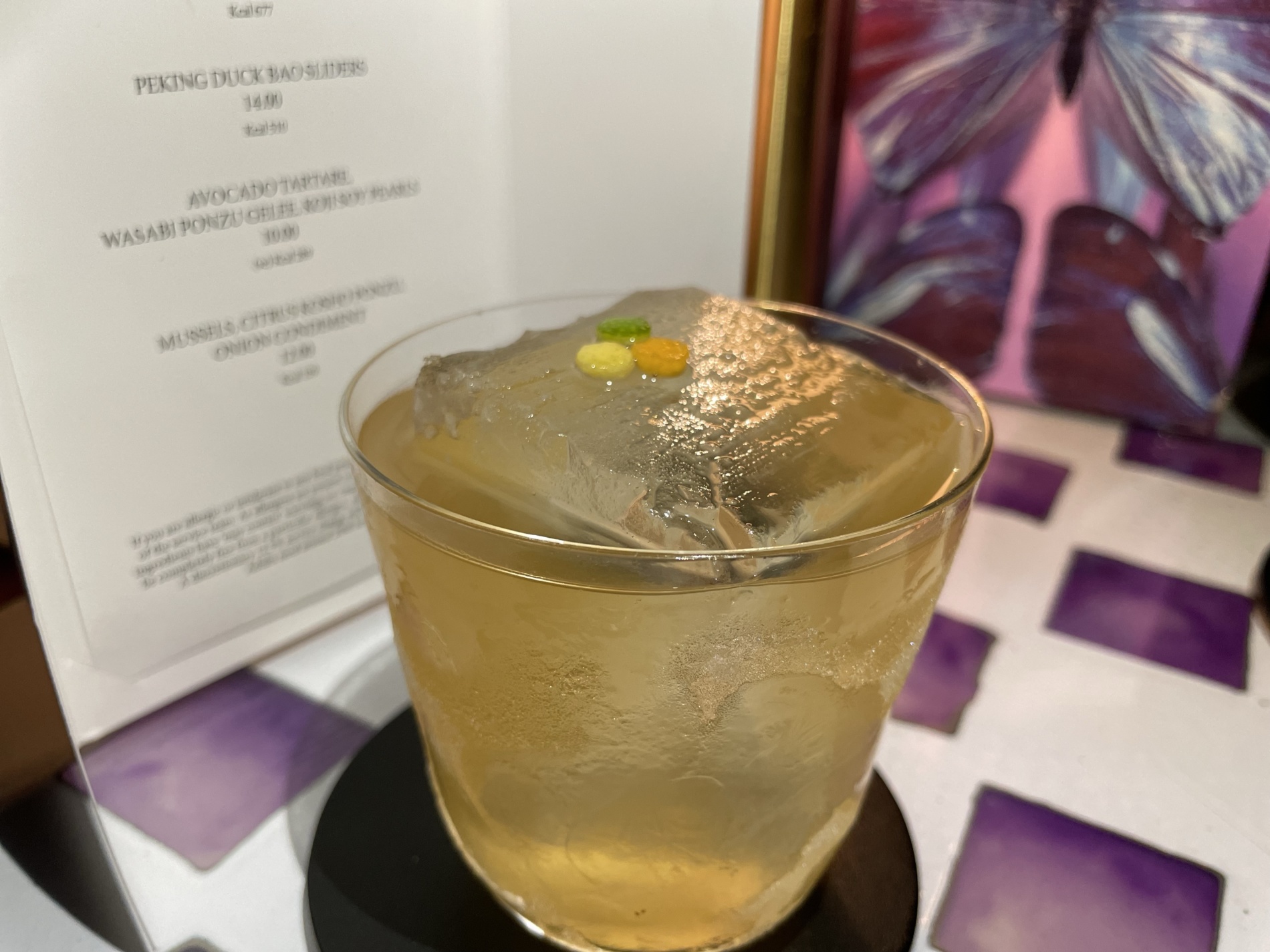 From Angelo Sato's new food menu, Buttermilk Chicken Kara-age with Shichimi & Spicy Miso Mayo features succulent chicken with a crispy coating paired with a moreish dip that complements the kara-age beautifully.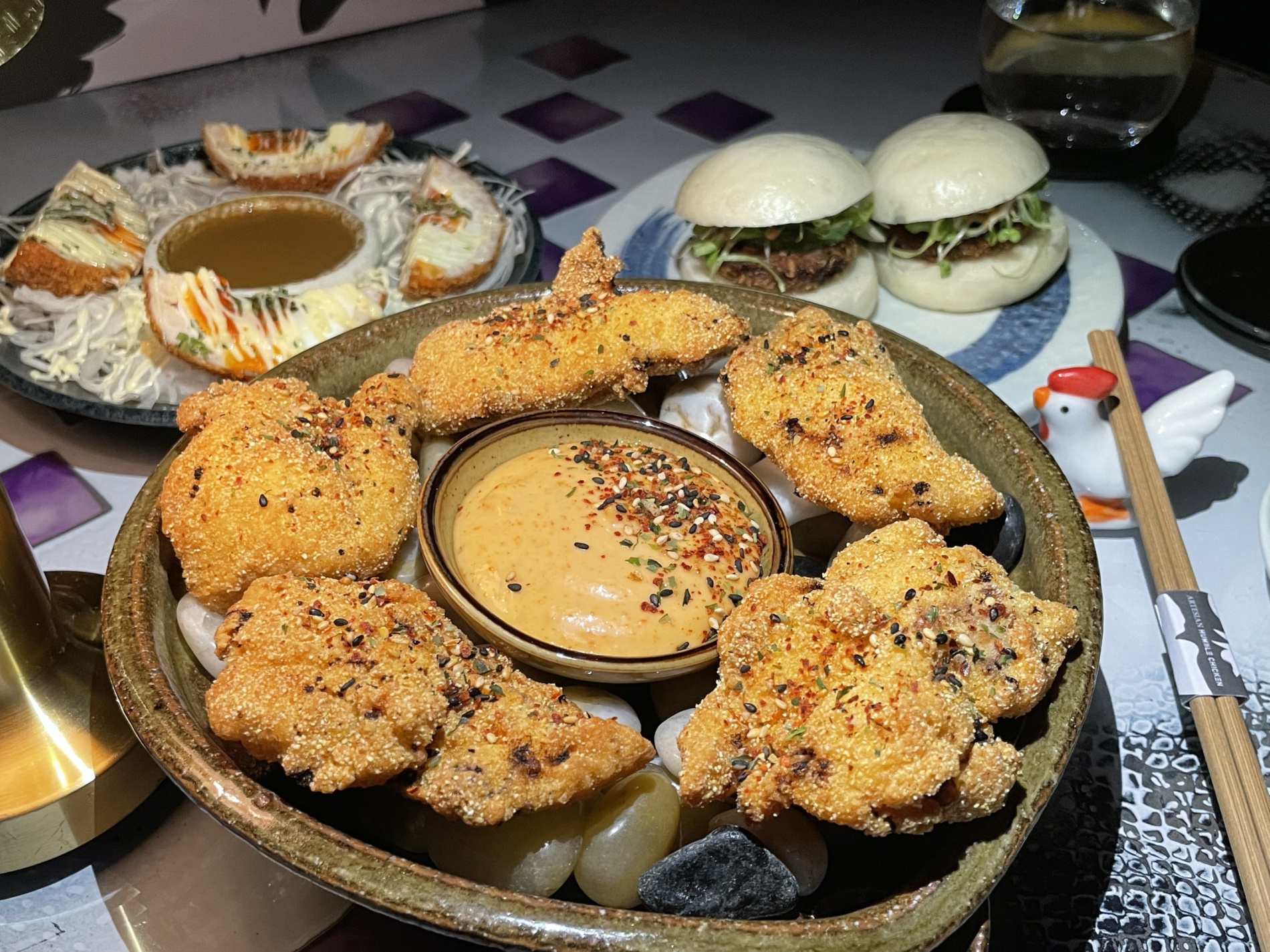 Also from the new food menu by Angelo Sato, Peking duck bao sliders bring together the differing flavours & textures of crispy Peking duck and fluffy bao buns into one delectable dish that works perfectly as a gastronomic bar bite to complement the Duality cocktails.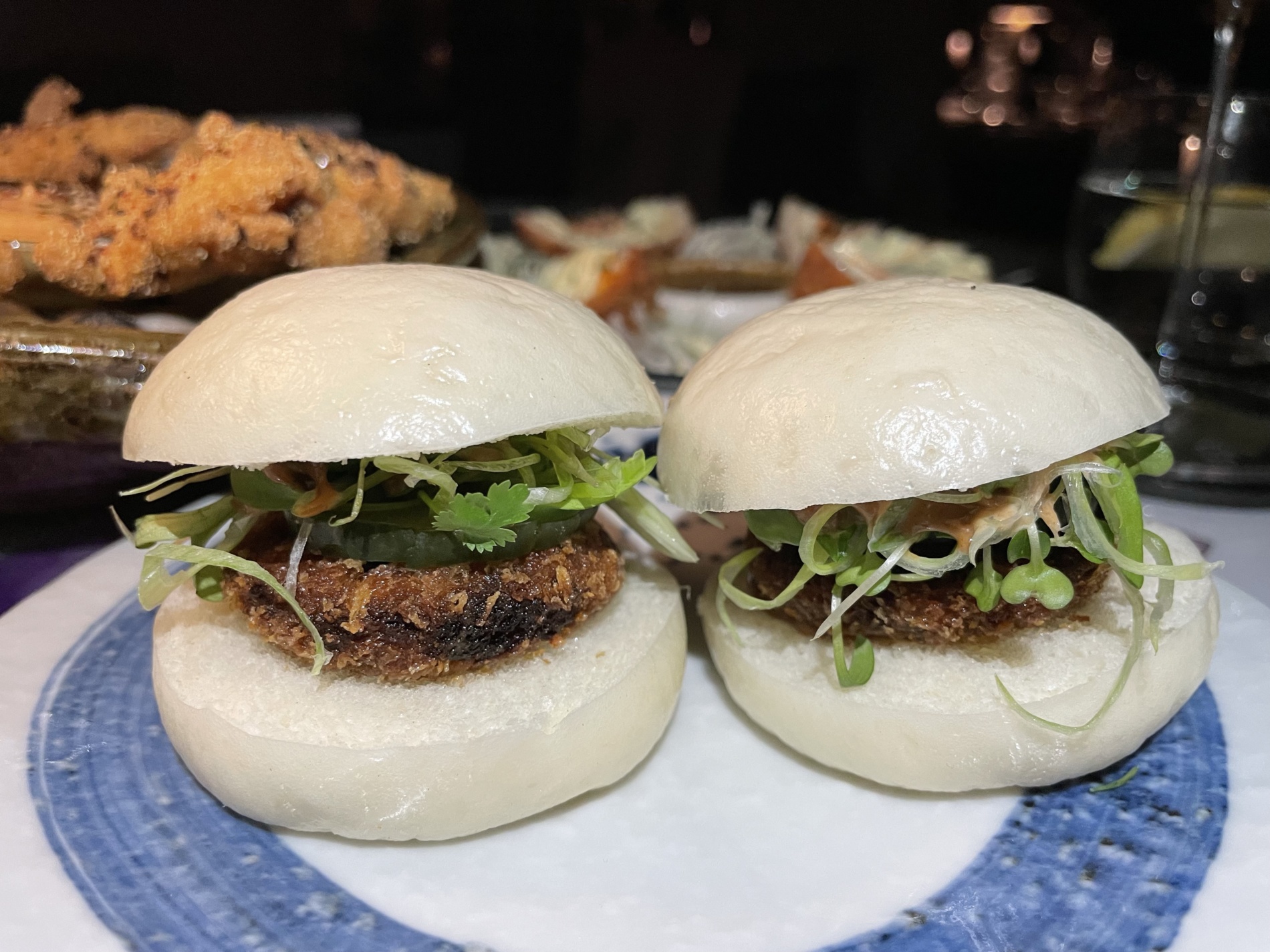 Another new dish by Angelo Sato, Scotch egg with katsu curry, mayo & nori is an inspired fusion of a British Scotch Egg and Japanese Katsu Curry taken to the next level by Angelo's culinary genius.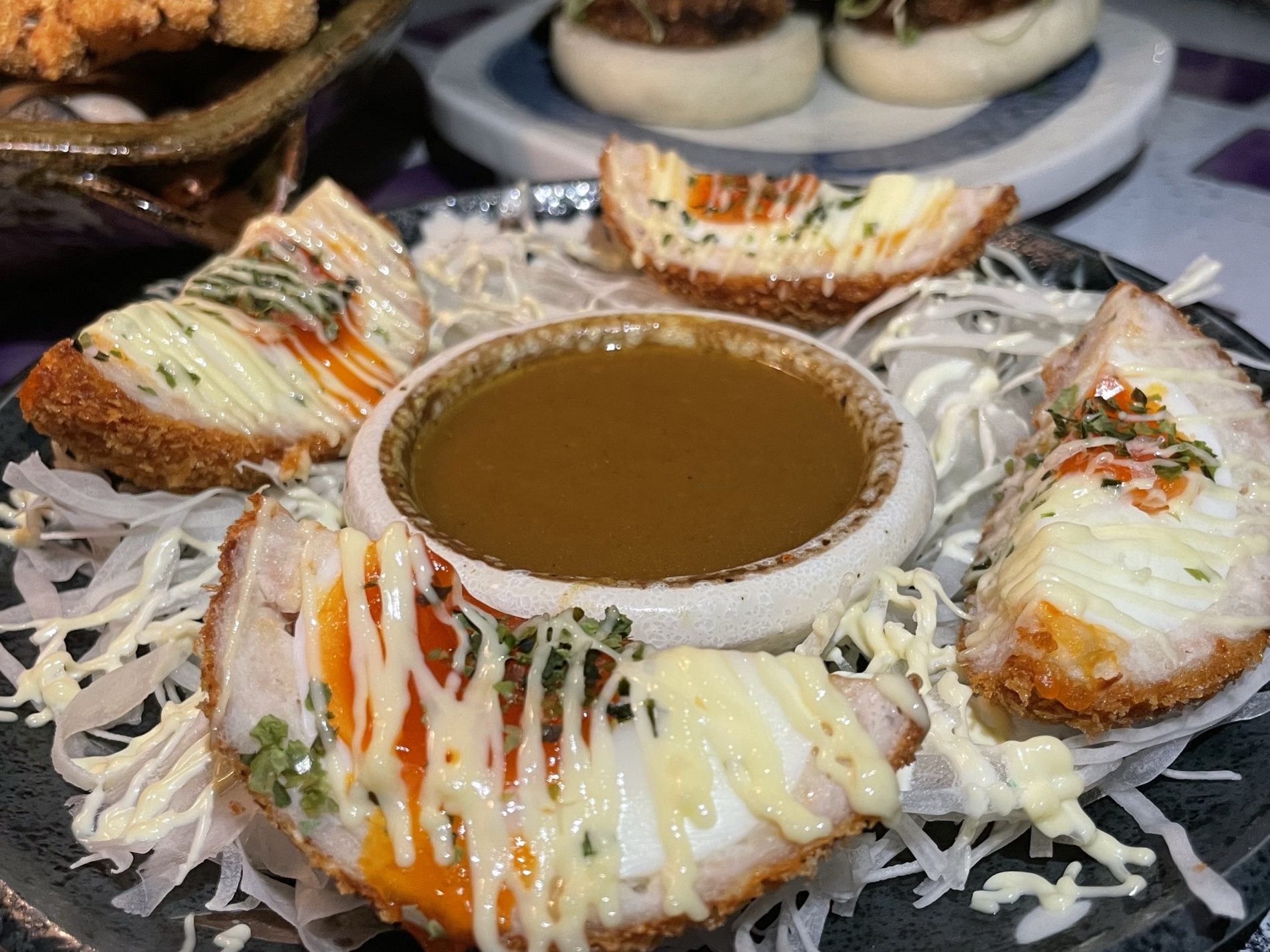 The Artesian vibe is too good to tear yourself away from so even when you have finished enjoying these delectable delights, we highly recommend staying on to enjoy good company, wonderful tunes and some more amazing cocktails with service excellence from a team that is truly passionate about everything they do.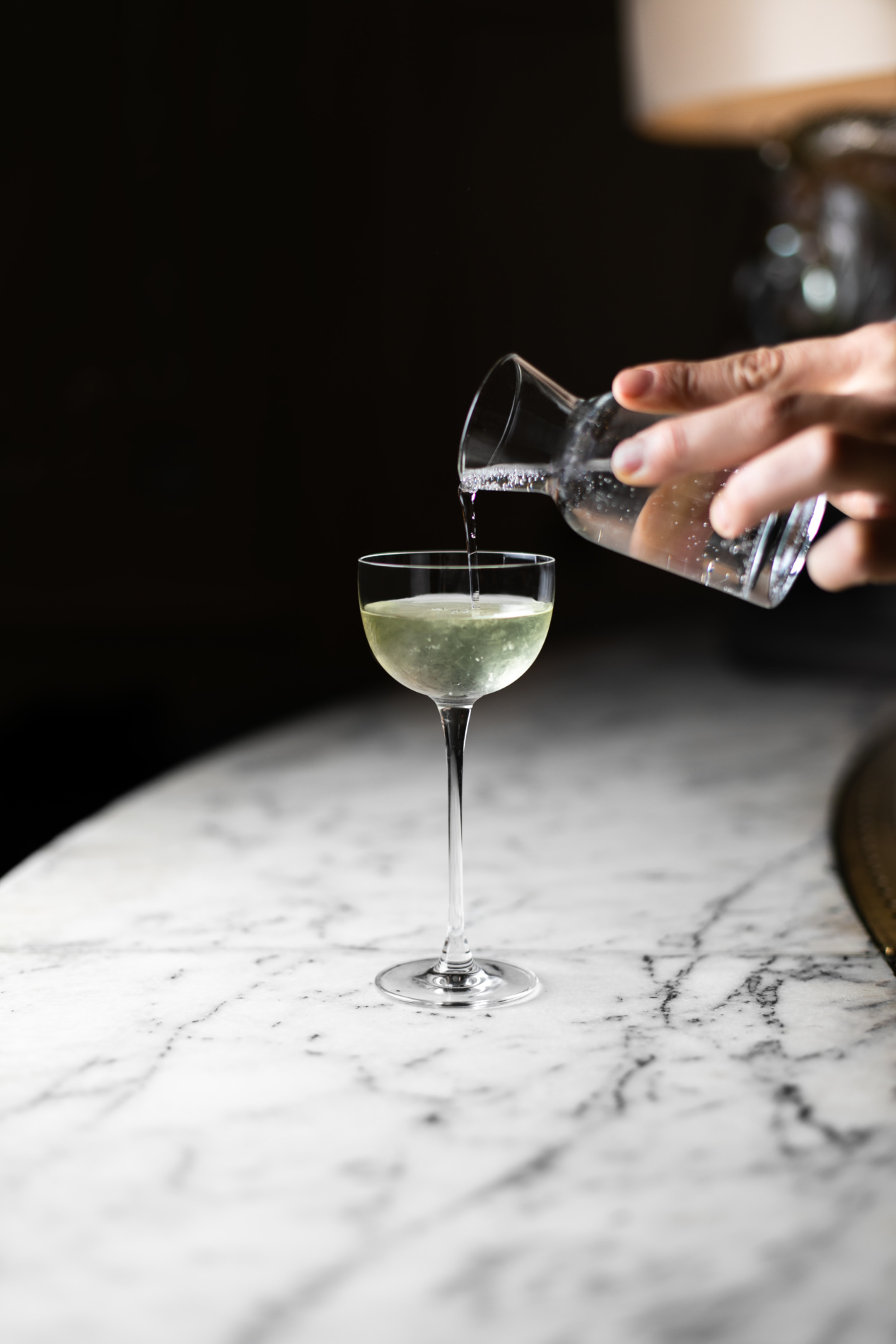 We finished the evening off with Right, a cocktail from the Duality menu that of course is going to live up to its name with a combination of Woodford Reserve Rye, Rémy Martin 1738 Accord Royal, Apricot Eau de Vie, Mango, Ethiopian Passion Berry and Absinthe. A warning to those who don't like Absinthe – the flavour, although subtle, is still there. We loved it as a twist on the classic Sazerac but it is a bold drink that packs a punch!
For those who want a lighter, more refreshing end to the evening, go for something off the classic menu such as the Chicago Fizz made with Zacapa 23, Ruby Port, Lemon, Egg white and Soda. The soda is a great way to elongate this drink which takes what some don't like about the egg white in a Whisky Sour and lightens it for a lovely end to the evening or even a start to the next round of drinks!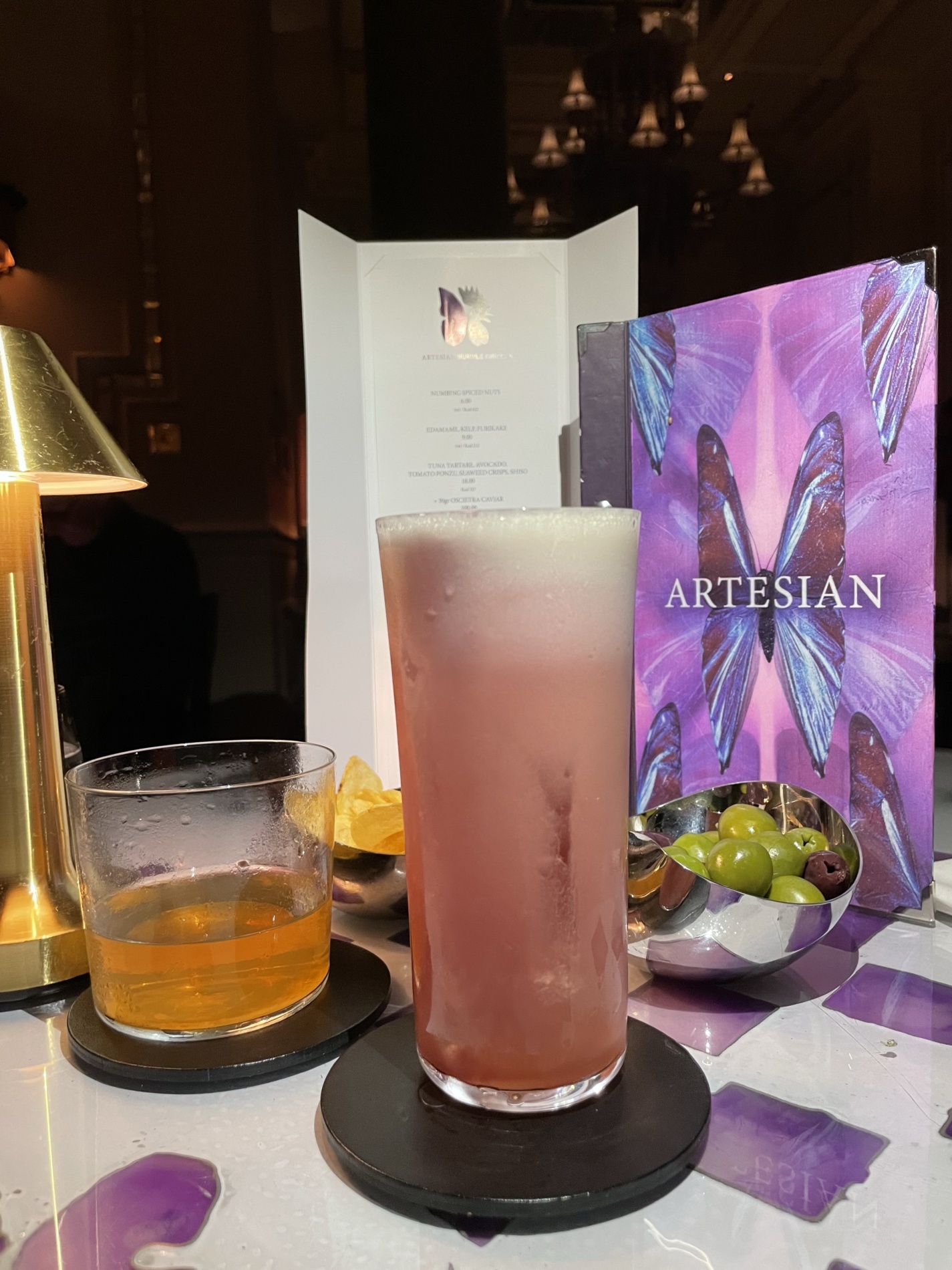 Artesian is open Monday – Saturday from 3pm to 1am and Sunday from 3pm to midnight.
Artesian
The Langham, London
1C Portland Place, London W1B 1JA
+44 (0)20 7636 1000
www.artesian-bar.co.uk