SLOAN! celebrates Father's Day with a special selection of our favourite gift ideas with something for everyone from BBQ Daddy and Whisky Daddy to Active Daddy and every Daddy in between.
The BBQ Daddy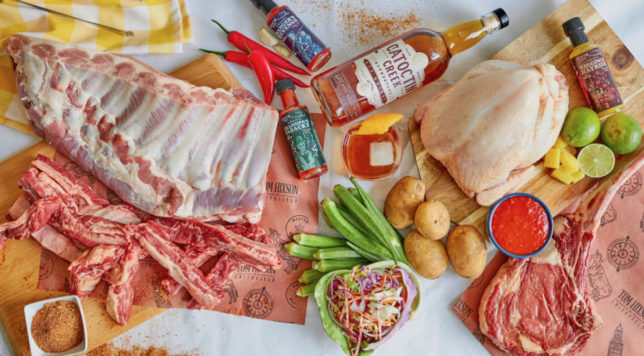 Virginia BBQ In A Box
Catoctin Creek Distillery in Virginia has partnered with Tom Hixson of Smithfield who has chosen the best American-style meat cuts, Brixton's Lazy Scientist has created three limited edition rye-based hot sauces with Catoctin's master distiller and the box also includes full preparation guide from Tom Hixson, recipes for authentic Virginian sides and cocktails, a Spotify playlist, instructions for Cornhole (a traditional Virginia garden game) and more.
The Virginia BBQ In A Box is not just a unique and fun gift but it is also incredible value priced at just £110 (including delivery) for nearly 5kg of meat, as well as a full-size bottle of rye, sauces and added extras, comfortably serving six people. Tom Hixson is also offering £10 off first orders (over £50) via newsletter sign-up.
It is available now for pre-order online with delivery on June 17th and 18th ahead of Father's Day on the 22nd.
What's Included:
Wexford Valley Tomahawk Steak (0.9kg)
Boneless BBQ Beef Rib Fingers (0.8kg)
Full Rack USDA St Louis Pork Ribs (1.5kg)
Whole Free Range Label Anglais Chicken (1.6kg)
A bottle of Virginia's award-winning Catoctin Creek Roundstone Rye (70cl)
Three limited-edition The Lazy Scientist X Catoctin Creek Ranger's Hot Sauces (3 x 100ml)

Ranger's Revenge (hot)
Grandpa's Tabacky (smokey spicy)
Virginia Hayride Hot Sauce (sweet spicy)
£110 from www.tomhixson.co.uk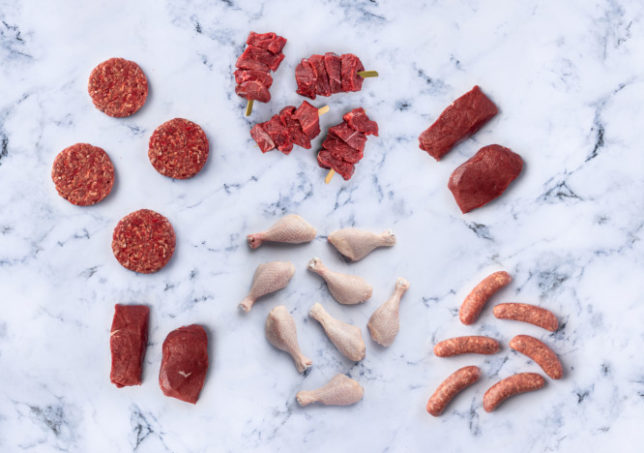 Farmison & Co.
If Dad loves a BBQ or just a general meaty feast, Farmison & Co have you covered with their best quality meat boxes. Supplying delicious dry-aged, hand-cut meat, including heritage breeds, and only ever sourcing from responsible and sustainable British farms. The BBQ collection features a selection of carefully curated BBQ boxes and pantry essentials. Our favourite is The Great British BBQ Box which serves 6 people and features 4 x 100g The Heritage Beef Burger, 6 x 66g Farmhouse Thick Breakfast Sausage, 4 x 150g Flat Iron Steak Heritage Breed, 4 x 120g Nidderdale Lamb Leg Steak Skewers and 8 x 125g Free Range Chicken Drumsticks.
£35 from www.farmison.com
The Wine Daddy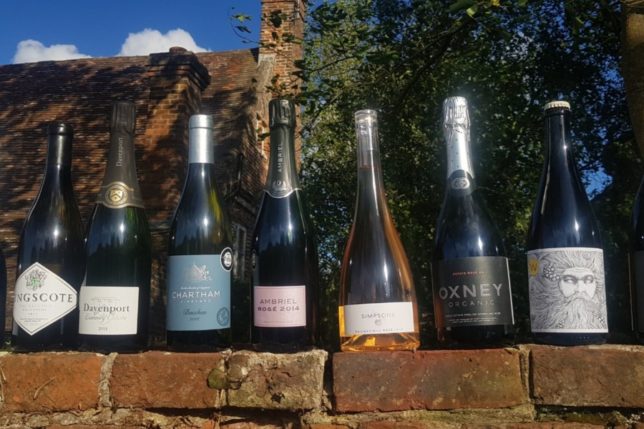 CORKK
English wine is booming and whether you're curious to dive into the world of English Wine for yourself or looking for that perfect gift, English wine specialists CORKK offer a peerless selection of English Wine, all of which have been expertly curated by their Master of Wine Clive Barlow, one of just 400 MWs in the world.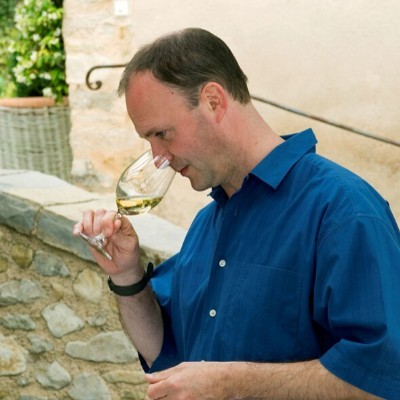 Each month Clive creates a new collection of interesting, quality, and unusual English wines for you to enjoy. Choose your wines from still, sparkling, or a mixed collection and how often you would like to receive them.
Starts from £48 every month from www.corkk.co.uk
The Whisky Daddy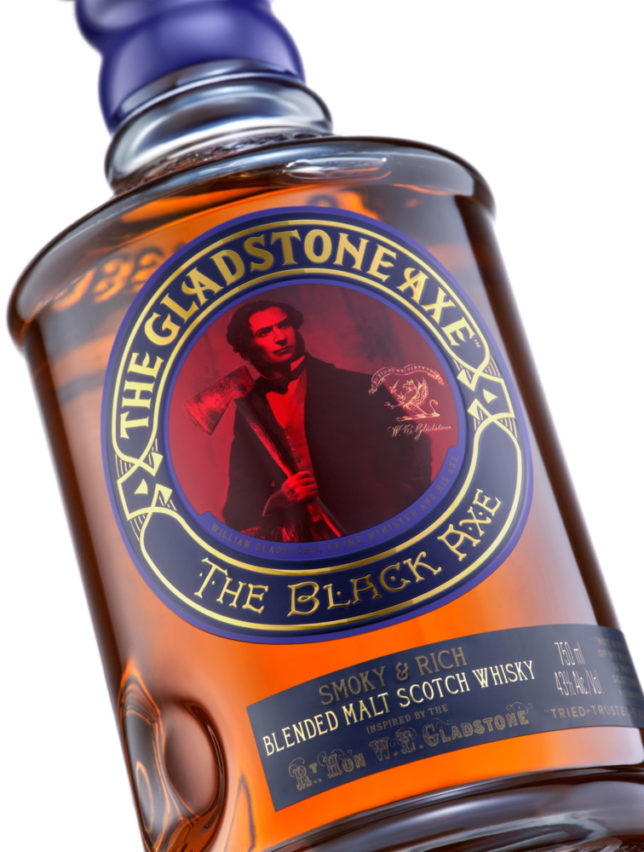 The Gladstone Black Axe Whisky
The Gladstone Axe Malt Whisky is an exciting new brand from fine wine and spirits company, Biggar and Leith. Named after four-times Prime Minister, William Gladstone, the whisky is a modern twist on classic Scotch. There are two expressions in the range – The Gladstone Axe American Oak and The Gladstone Axe The Black Axe, both bottled in an iconic bottle which tells the story of William Gladstone in a contemporary way. The whiskies have been carefully selected from the Highlands and Islay to create two easy-drinking smooth blends made up of 14 single malts. The whiskies were created in honour of William Gladstone by his great-great-great Grandson, Elwyn Gladstone, Founder of Biggar and Leith and Malfy Gin.
£32 from Amazon
The Cocktail Daddy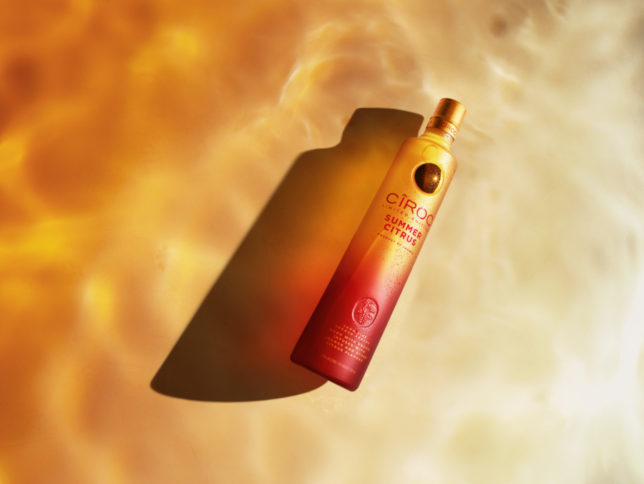 CÎROC Summer Citrus
The wonderfully distinctive CÎROC Summer Citrus is like summer in a bottle, easy to drink on the rocks, with a mixer of choice or create one of CÎROC's new serves – CÎROC Citrus Sunrise (below) and CÎROC Citrus Spritz.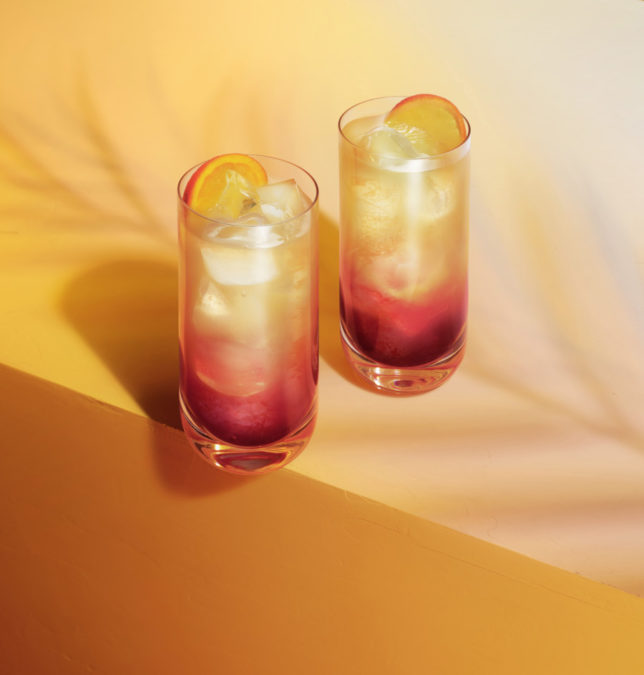 Crafted with five times distilled Vodka made from fine French grapes, CÎROC Summer Citrus is infused with natural flavours to create a zesty taste.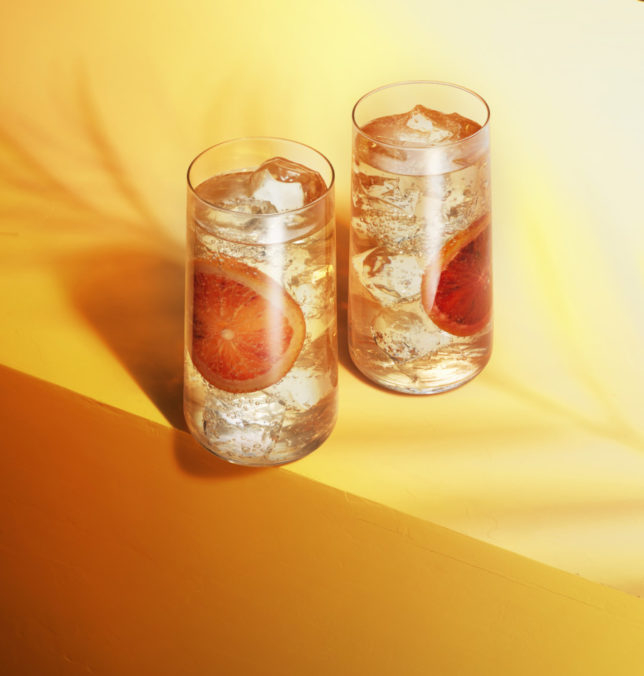 Thriving with fruitiness, CÎROC Summer Citrus has sun-kissed notes of bright blood orange, tangy freshly squeezed citrus and hints of lime zest, culminating in a silky-smooth finish.
£35.90 from Amazon and getitinkd.com
The Chocolate Daddy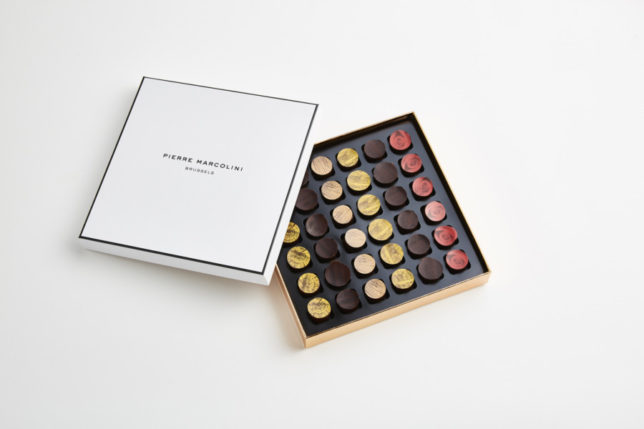 Pierre Marcolini
For Rare Whiskies & Rums six chocolate creations, Pierre Marcolini – a long-time enthusiast of exceptional spirits – fuses his renowned ganaches and pralines with the whiskies and rums of six prestigious distilleries. The Malline box of 36 chocolates is the perfect gift for Father's Day.
£49 from eu.marcolini.com and the Marylebone Boutique.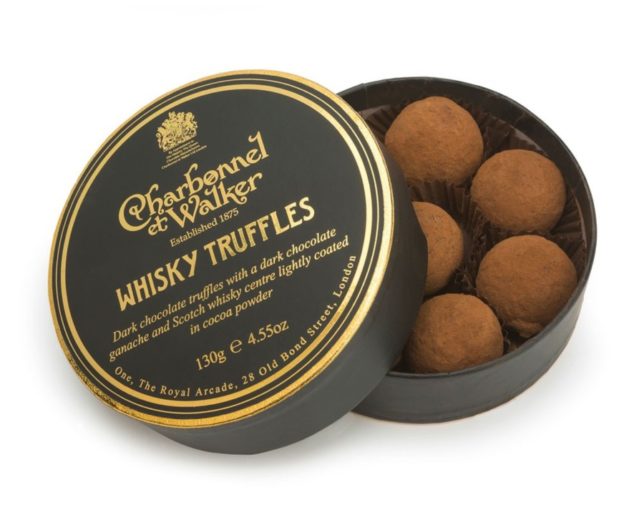 Charbonnel et Walker
These whisky truffles from Charbonnel et Walker make the perfect gift for the chocolate connoisseur. Dads will love the deliciously dark chocolate truffles with a rich, dark chocolate ganache and Scotch whisky centre, lightly dusted in cocoa powder. Suitable for Vegetarians.
£18.99 from Amazon
The Foodie Daddy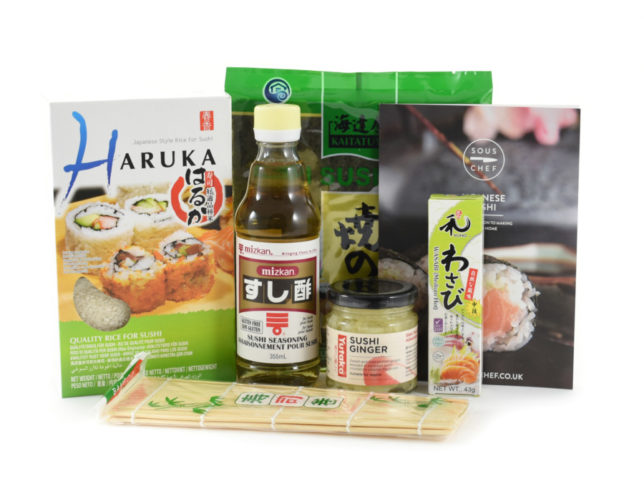 Sous Chef Sushi Making Kit
One of the best ways to spend time together is in the kitchen, and this summer we can't wait to be with loved ones we haven't seen for many months. What better way to celebrate Father's Day than with a sushi-making session together! This Deluxe Sushi Making Kit has all the ingredients you need to get started – simply choose your fresh fillings.
£18.99 from www.souschef.co.uk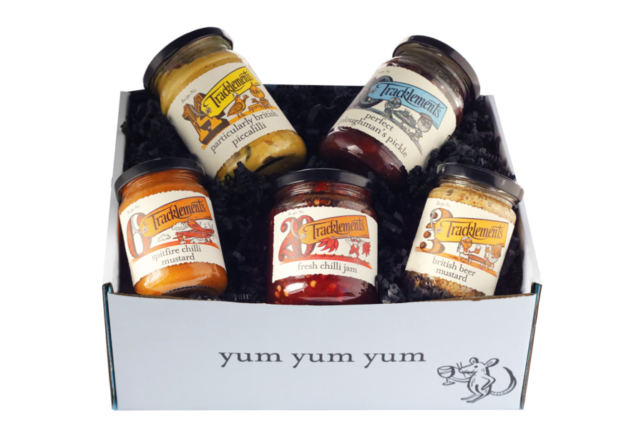 Tracklements
The new Tracklements Father's Day Bundle is the perfect way to show your Foodie Daddy just how much you appreciate him and, at the same time, let him know that you're looking forward to his next family BBQ. The boxed Bundle includes:
British Beer Mustard, 140g – Made with a malty local Wiltshire beer, it does wonders for hunks of ham, pork pies or flinty Cheddar
Particularly British Piccalilli, 270g – A curious mustard pickle packing a rather sharp punch and moreish crunch, it's beautiful piled onto a Ploughman's and alongside meaty terrines as well as Scotch eggs
Spitfire Chilli Mustard, 140g – A volcanic condiment for courageous tastebuds, it fires up cold meats, cheeses and sausages
Perfect Ploughman's Pickle, 295g – This has everything you want in a pickle – a toothsome crunch, a sweet tang and a sharp bite. There's no better partner for a ploughman's, or a thick-cut ham sandwich
Fresh Chilli Jam, 250g – The original, multi award-winner. The sticky-sweet chilli jam smoulders with a gentle heat from fistfuls of fresh red chillies. Incredibly versatile, it's beautiful with fish, meats, on sarnies and with creamy cheeses. What are we saying? It's great with ALL cheese!
£18.20 from www.tracklements.co.uk
The Scent Daddy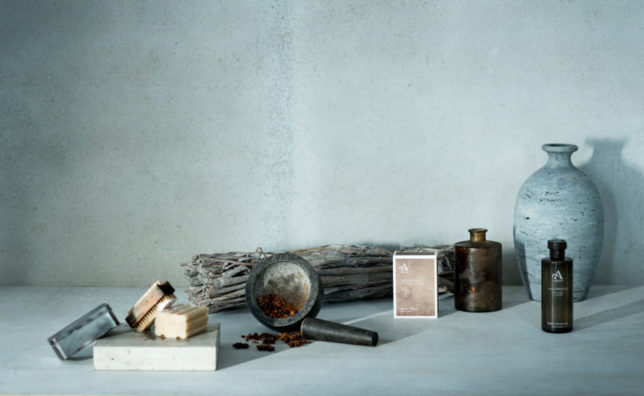 ARRAN Sense of Scotland
Inspired by the ruggedness of Lochranza, the northernmost of Arran's villages, Lochranza Men's Eau de Toilette is a distinctly masculine yet beautifully balanced fragrance – the perfect gift for any father-figure this Father's Day. A deep, intricate scent possessing a delicate combination of patchouli and anise for a spicy base note, brought to life with warmer floral tones. As well as it's long-lasting scent and stunning packaging, this luxury fragrance boasts an affordable price tag at just £42.50 for a 100ml bottle.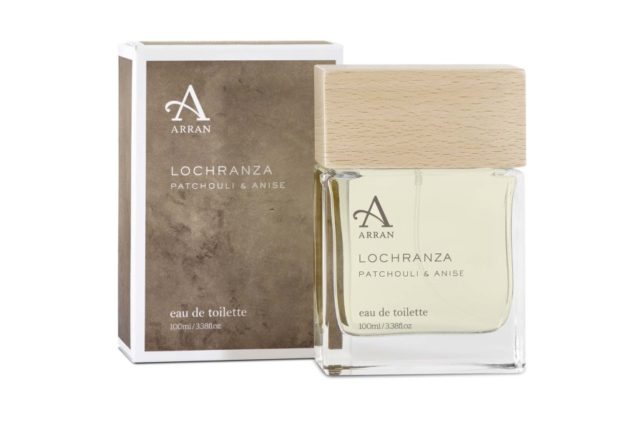 Lochranza Bath & Shower Gel (£16) from ARRAN Sense of Scotland is an indulgent bath and shower gel that makes a great gift for any modern man. Ideal for refreshing morning showers as well as calming evening baths. Under warm water, the pro-vitamin B5 enriched gel creates a foam which gently cleanses the skin and leaves the body feeling revitalised.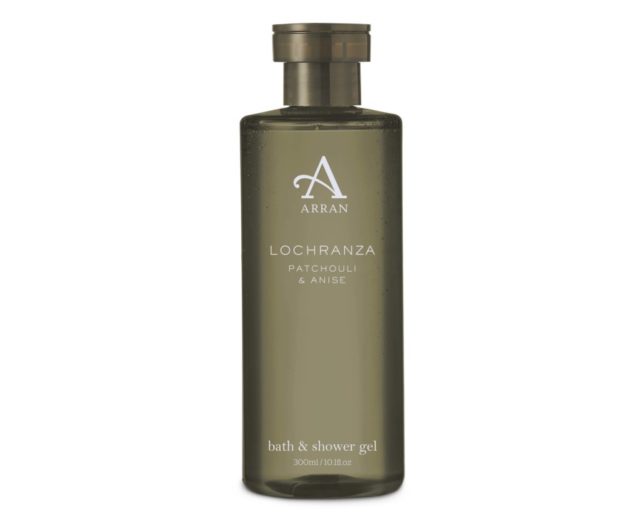 The Eau de Toilette and Bath & Shower Gel are available from www.arran.com
Solid Cologne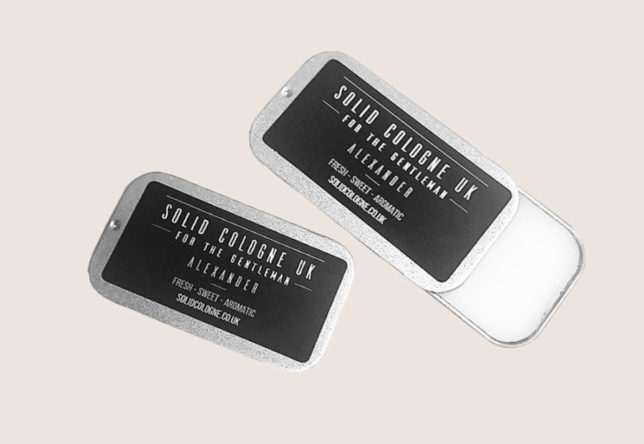 Solid colognes add an additional element to Dad's grooming routine. Made with natural ingredients and oils, the skin-moisturizing solid cologne includes beeswax, shea butter and jojoba oil. Solid cologne allows your Daddy to apply directly on to pulse points (hands, wrists and neck) at will with the convenience of a travel-friendly container. We like Alexander – a sweet, rich and sophisticated scent that begins with fresh grapefruit, leading to the heart of aromatic bay leaf and jasmine. The woody base includes patchouli, oak moss and ambergris.
£19.99 from solidcologne.co.uk
The Active Daddy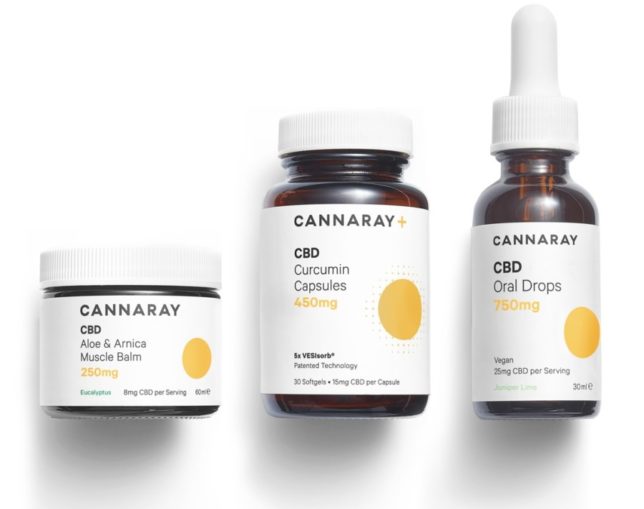 Cannaray Fitness Kit
Whether it's golf, tennis, football, cycling, running or climbing, the Cannaray Fitness Kit is the perfect gift for a father that keeps an active lifestyle. Cannaray's trio of bestselling CBD products is tailored to fit your dad's physical wellbeing – and help make the most of their post-workout treatments. With the fitness kit, your dad can enhance their recovery with the CBD Oral Drops (750mg), CBD Muscle Balm, which are perfect for targeting tired and aching muscles, and the CBD Curcumin Capsules, which are proven to reduce swelling with its natural anti-inflammatory properties.
£75 from cannaray.co.uk, Amazon & Tesco