Wellness shots and other health products that claim to help you drink yourself healthy are trending at the moment as more people are looking at quick and easy daily habits to add to their summer health regimes. Here at SLOAN!, we want to cut through the confusion by recommending seven super shots & drinks that have been tried and tested by our Review Panel.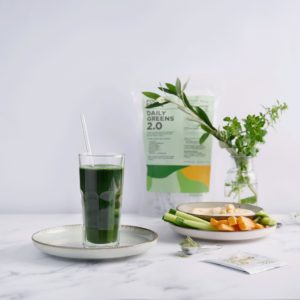 The Superfoods Company
The Superfoods Company's new Daily Greens 2.0 formulation has been perfected to give your gut the health kick it deserves by leveraging the power of 8 superfood ingredients. The Daily Greens 2.0 powdered formula is made up of spirulina, organic wheatgrass, barley grass, alfalfa, kale, moringa leaf, pegaga and chlorella to provide total immune system support, improve cholesterol and blood sugar levels, aid weight loss, and promote bone and skin health. With no added sugar, additives, preservatives and almost zero fats, these Daily Greens work to promote detoxification and alleviate inflammation.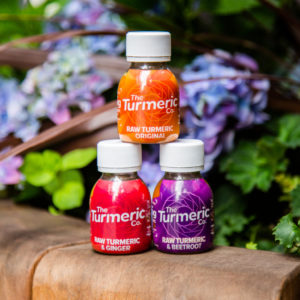 The Turmeric Co.
Founded by international footballer, Thomas Hal Robson-Kanu, The Turmeric Co. offers four great tasting blends of vegan shots, including Raw Turmeric Original, Raw Turmeric & Ginger, Raw Turmeric and Beetroot and Raw Turmeric Vitamin C and D3. Developed over 15 years and endorsed by leading nutritionists, The Turmeric Co. delivers great tasting shots designed to supplement anyone's daily routine and support individuals who are on their wellness journey. Providing a powerful combination of functional and natural ingredients, their core range boasts the strongest measure of raw turmeric root available on the market (35g). The natural and convenient shots contain zero added sugar or preservatives. The Turmeric Co. shots use fresh watermelon as a base, selected for its influential polyphenol and low sugar profile, rather than low functional juices with a high sugar content such as apple and orange juice. The shots also contain flax oil and black pepper extract, which can aid the absorption of curcumin by up to 2000%.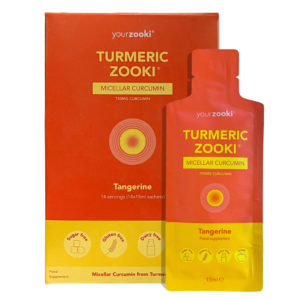 Zooki
Turmeric Zooki is a new vegan & keto friendly addition to Zooki's best-selling supplement range. The advanced formulation curcumin extract is the ideal pre-workout supplement that supports performance and recovery by targeting inflammation, aches and pains. Each sachet contains an incredible 750mg of full spectrum curcumin, the active ingredient in Turmeric. The curcumin is encapsulated in lipids - the same things that make up your cells - so it gets to where it's needed in the body. Users benefit from the anti-inflammatory benefits of Turmeric, most noticeably felt in your joints, bones, energy levels and muscles. Available from www.yourzooki.com, Holland and Barrett, Boots, John Bell & Croyden, Harrods, Selfridges, Planet Organic and Whole Foods.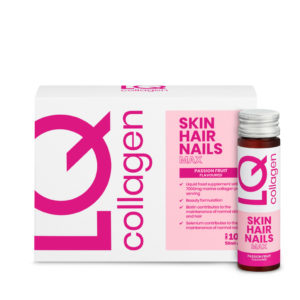 LQ Collagen
Skin Hair Nails MAX is a daily all-in-one beauty collagen shot with Marine Collagen (7000mg), Hyaluronic Acid, Biotin and Selenium. Supported by other key vitamins to deliver noticeable results from the inside out, these collagen shots are scientifically formulated to support healthy skin, hair and nails. To best benefit from liquid collagen, these shots are in a convenient 50ml bottle. Easy to take to the gym, work or even on holiday. Formulated to be gluten, lactose and dairy free.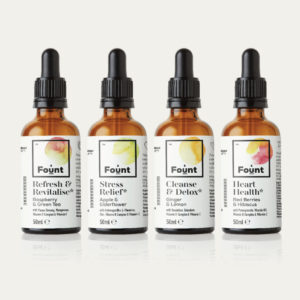 Fount
Fount, the all-natural botanical drinks brand, has a range of four unique botanical drops that harness the power of nature to conveniently add delicious healthiness to your daily drinks. Crafted as a healthy and sustainable alternative to sugary drinks, each product contains a tailored blend of fruit, botanicals, vitamins, minerals and amino acids to encourage healthy hydration and achieve a particular health benefit.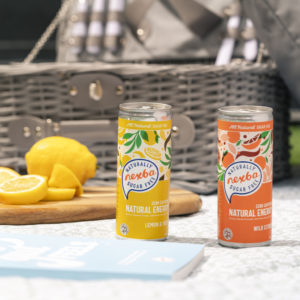 Nexba
Nexba is Australia's naturally sugar-free soft drinks brand and makers of the UK's favourite Kombucha. Nexba Natural Energy has zero caffeine and zero sugar, offering a natural energy boost that tastes delicious and contains prebiotic good-gut fibres. Nexba Natural Energy provides a gentle lift and comes in two refreshing and delicious flavours: Lemon & Yuzu and Wild Citrus.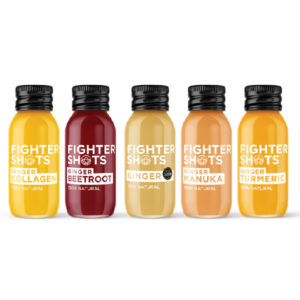 Fighter Shots
Fighter Shots are an all natural, potent array of ginger based shots that provide your immune system with the boost it needs. Available from Superdrug, Amazon, Local Coffee Shops and the Fighter Shots website. £2.50 each or starts from £15 for six 60ml shots.