SLOAN! chooses the best facial oils and face masks under £50 from our favourite skincare brands.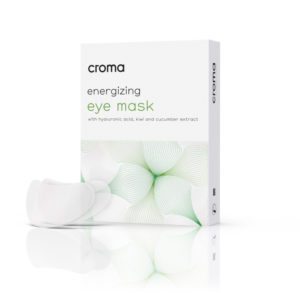 Croma Skincare
The Energizing Eye Mask with hyaluronic acid, kiwi & cucumber extract provides an instant boost of hydration and is packed with soothing ingredients and contains powerful antioxidants (including vitamin C) to help moisturise and reduce signs of fatigue, improving the skin barrier function and skin elasticity.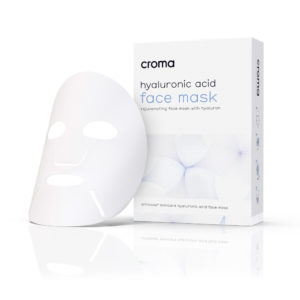 Croma Skincare
The Hyaluronic Acid Face Mask features a formula that may help reduce small wrinkles and leave the skin glowing. The hyaluronic acid face mask increases the moisture levels in the skin, alleviates visible dryness and improves the skin's elasticity. Regular use can help fight signs of skin ageing and maintain a youthful appearance. Each pack contains 8 masks.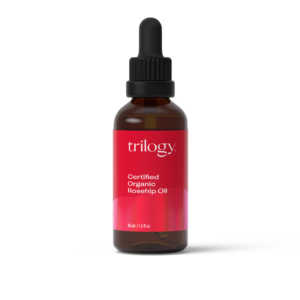 Trilogy
Nourish, hydrate and renew from top to toe with Trilogy's cult-favourite Certified Organic Rosehip Oil. Quality tested with independently proven results, Trilogy guarantee 80% omega 3, 6 and 9 content. This essential fatty acid-rich golden oil is non-greasy, quickly absorbed and helps improve overall skin health to leave your skin beaming.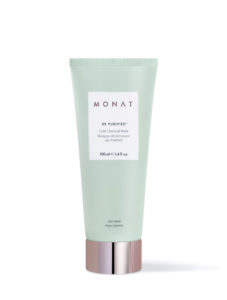 MONAT
MONAT BE PURIFIED™ Cold Charcoal Mask has a unique cooling blend of mineral rich clays and purifying charcoal to help refine the pores and provide deep cleansing. Made specifically for oily skin types, the oil free formula gently absorbs excess oil, whilst providing an immediate cooling and refreshing skincare experience. Infused with mineral rich clays, charcoal and salicylic acid, this purifying mask unclogs pores and has an instant mattifying effect, reducing shine for up to eight hours.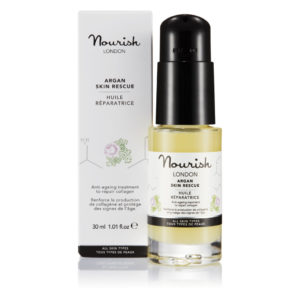 Nourish London
Relax and soothe dry and stressed skin with Nourish London's Argan Skin Rescue. This intensely nourishing organic and vegan face oil treatment helps to soothe and repair the skin. It is enriched with Argan oil to boost suppleness, Abyssinian and Neroli Oil to improve elasticity and hydrate the skin. It simultaneously repairs stressed skin, enhances natural collagen and provides protection from further damage.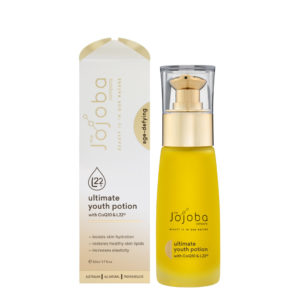 The Jojoba Company
The Ultimate Youth Potion offers the visible results you'd expect from a serum, now in a most loved facial oil. Using the full spectrum of vitamins, antioxidants and essential omegas from pure jojoba and plant oils, this facial oil is enriched with the patented L22® formula which mimics the skin lipid profile of a healthy 22-year-old to deeply hydrate, firm and restore the complexion putting back what age takes away.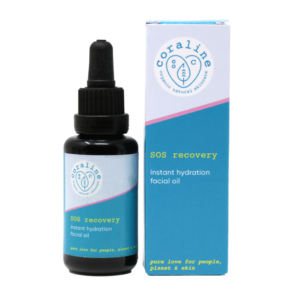 Coraline Skincare
SOS Recovery Instant Hydration Facial Oil is a restorative and fast-absorbing facial oil which is designed to deeply nourish, hydrate, and repair your skin to leave it looking, and feeling, happy and radiant. It is made using a blend of the finest cold-pressed oils. These include pomegranate, baobab and borage seed oils which provide a wide range of essential fatty acids, antioxidants, vitamins, and other skin-soothing elements for your skin. It also contains amaranth oil, which has the highest percentage of natural plant-based squalene of any oil and is extremely important for our skin as it ages. It is especially beneficial for mature and ageing skin, and for anyone with persistent dry, itchy or sensitive skin conditions such as rosacea, eczema or psoriasis.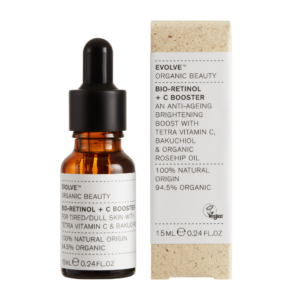 Evolve Beauty
Bio-Retinol + C Booster is an oil-based booster for your skin, designed to improve the appearance of dull and tired skin, and provide the nourishment your skin needs to look radiant.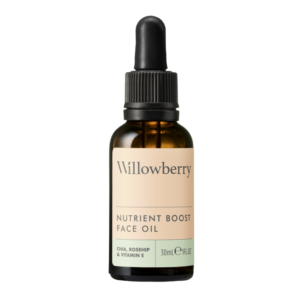 Willowberry
Willowberry Nutrient Boost Face Oil is an ultra-light, easily absorbed face oil is packed with rosehip, chia seed and vitamin E, high in vitamins, antioxidants and essential fatty acids, to protect grown-up skin's barrier function for a smoother, more radiant complexion.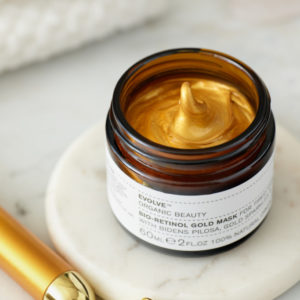 Evolve Beauty
Bio-Retinol Gold Face Mask is a brightening face mask uses Bio-Retinol, a natural retinol-like plant extract from Bidens Pilosa, which works on the skin to deliver the same rejuvenation and cellular renewal benefits as Retinol, but without any irritation! This golden mask also contains organic Argan Oil and Rosehip Oil to really nourish and moisturise your skin, so it glows just as much as the sustainably sourced mineral Mica we use for our golden shimmers!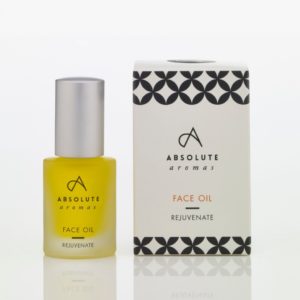 Absolute Aromas
Rejuvenate Face Oil is an active, rejuvenating face oil filled with nature's best anti-aging ingredients to renew radiance and vitality to the skin. Formulated with Frankincense and Rosehip this oil will boost cell renewal, while the rich Jojoba Seed Oil and Avocado oil will tone and hydrate the skin. Naturally enriched with Omega 3, 6 & 9, Vitamin C and skin boosting GLA, this regenerating face oil will renew radiance and vitality to the skin.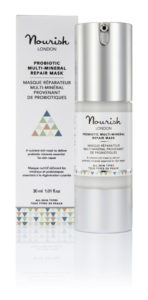 Nourish London
Give your skin an instant moisture boost with Nourish London's Probiotic Multi-Mineral Repair Mask. This innovative nutrient-rich mask is scientifically crafted with probiotic minerals essential for skin repair. Infused with Damask Rose and Lavender, this powerful anti-ageing mask will help to boost collagen, diminish wrinkles and restore firmness, whilst Magnesium helps to address inflammation of the dermis that can lead to acne and rosacea. This skin smoothing treatment also features natural minerals such as zinc (to repair skin-damage), copper (to increase collagen and cellular repair) and iron (to oxygenate the skin) to rejuvenate your complexion.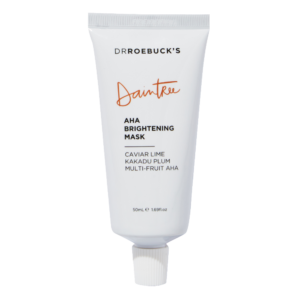 Dr. Roebucks
Daintree AHA Brightening Mask contains a nutrient-dense blend of unique Australian superfruits that aid the skin in its natural cell turnover, retexturizing and brightening the skin. Suitable for all skin types, especially dull, congested, and sensitive skin. Contains Australian power-couple Kakadu Plum and Caviar Lime that work together to gently lift off dead skin cells and brighten dull or pigmented skin. The Multifruit AHA helps to train your skin to naturally mimic the sloughing process, leaving you with a prolonged glow for days.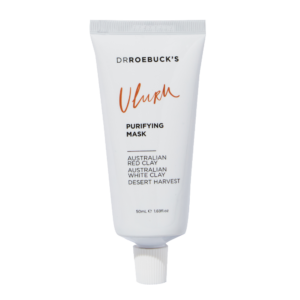 Dr. Roebucks
Uluru Purifying Mask is a gentle detoxifying and sebum-balancing face mask that targets and lifts away impurities from congested, acne-prone skin. It detoxifies the skin, bringing trapped impurities, dirt and debris to the surface of the skin while calming redness and irritation. Suitable for all skin types, especially combination/oil, congested, acne-prone and sensitive. Kakadu Plum brightens and treats pigmentation also providing a powerful, natural source of vitamin C to the skin. The face mask also revives and replenishes lost nutrients in the skin with Australian Desert Harvest, a blend of Desert Peach, Desert Lime and Wattleseed.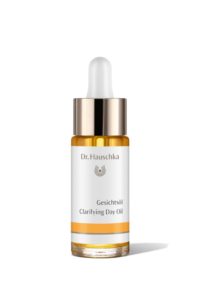 Dr Hauschka
Clarifying Day Oil is a fast absorbing daily moisturiser that balances excessive oiliness, refines the appearance of pores and reduces the appearance of blemishes for a calm, beautiful complexion. Apricot kernel, almond and wheat germ oils balance the skin's natural oil content, while anthyllis and carrot extracts calm the skin. Neem, St. John's wort and calendula extracts combine to visibly minimise redness and help maintain a healthy, radiant complexion.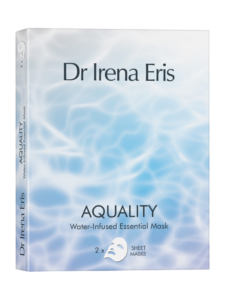 Dr Irena Eris
Aquality Water-Infused Essential Mask exhibits outstanding moisturizing and regeneration-promoting properties: it instantly enhances the appearance of skin, reduces any signs of fatigue, rejuvenates facial features, and has a soothing and calming effect. The mask contains gamma-polyglutamic acid (γ-PGA) which is 5 times more effective a moisturizer than hyaluronic acid. γ-PGA strongly binds water molecules causing an instant perceptible increase in the facial skin hydration level. After just one application, your skin becomes deeply hydrated, more elastic and smoother, and regains its natural glow and vitality.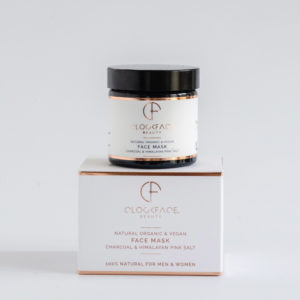 Clockface Beauty
This clarifying Charcoal & Himalayan Pink Salt Face Mask can help to brighten and detoxify your skin. Perfect for balancing oil production and pulling impurities from your pores, it's a mild exfoliant so it will also gently remove dead skin cells. Its antiseptic properties will also soothe irritation. You can also try using this mask as a detoxifying face wash.