Ickle Bubba is known for producing practical fuss-free solutions for parents at an affordable price without compromising on style. The Stomp V3 all in one travel system has everything you'll need from infant to toddler, adapting easily from carrycot to use from birth to 6 months, to pushchair from 6 months to 3 years and a car seat to take you and your baby wherever you want to explore.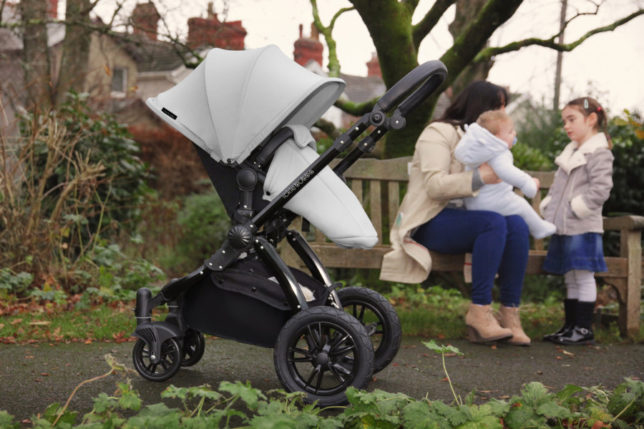 This one-stop bundle has a choice of chassis colour, fabric colours, multiple accessories and an Isofix compatible Galaxy Group 0+ car seat that attaches to the same pram chassis and is the only purchase you'll need to take your baby around in style and comfort.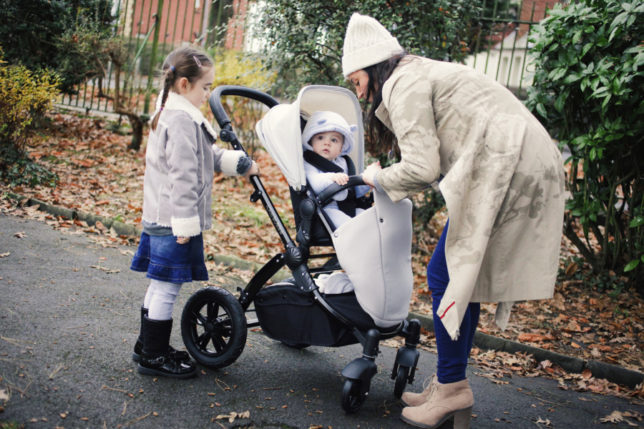 We loved the flexible options of the Stomp all in one travel system with carrycot used from birth to 6 months, pushchair from 6 months to 3 years old and the car seat suitable from birth to 12-15 months old which comes with an isofix base.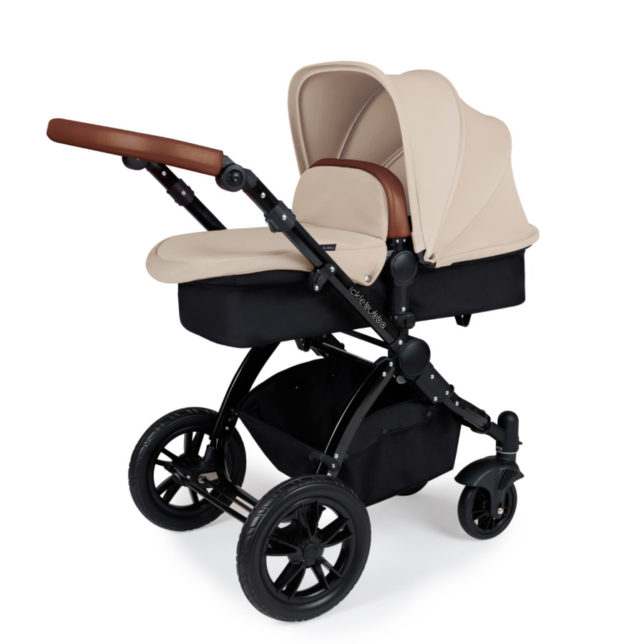 There is also a host of accessories including a changing bag, changing mat, rain cover, pushchair foot warmer and a car seat foot warmer so you have everything you need for those first couple of years of bringing up baby.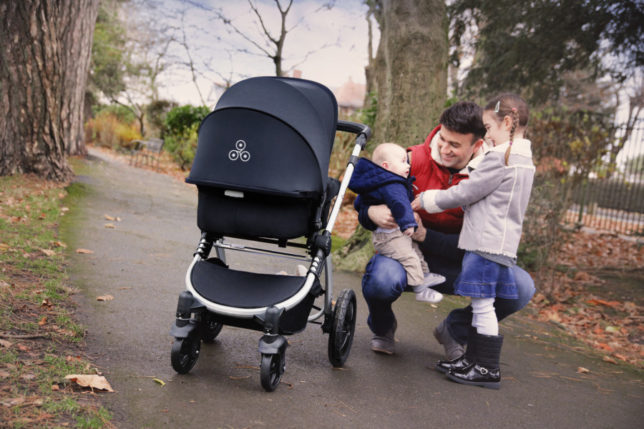 The carrycot comes with its own mattress, a removable bumper bar and a removable apron cover which is machine washable. The carrycot is really easy to take off and put back on the base which itself is quite lightweight at only 6.5kg.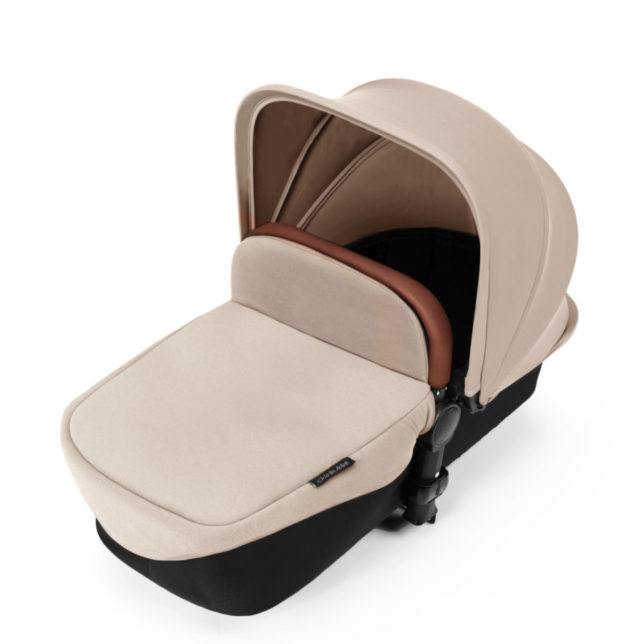 The handlebar comes up quite high which is good for taller people who don't have to arch over saving their back from discomfort or pain. The handlebar can also be adjusted to suit people of different heights.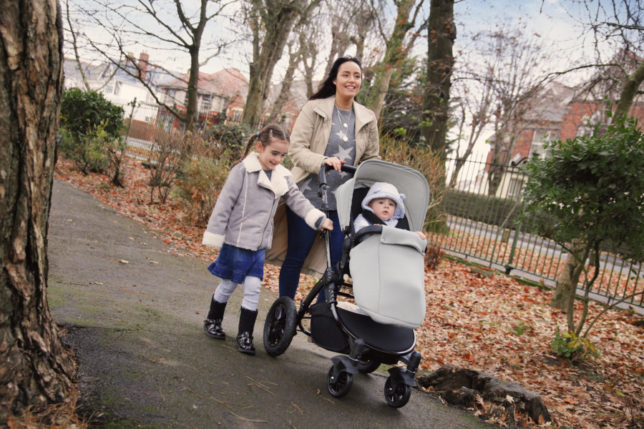 The back wheels have dual rear suspension and suspension in the front wheels which makes your journey with baby smooth and comfortable even when using the buggy on the beach or on woodland strolls.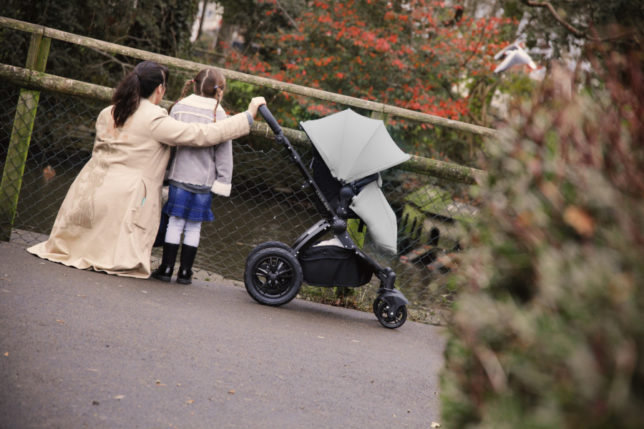 The shopping basket is reinforced and a large enough capacity that is sure to last you for the three years you'll be using the Stomp and is sturdy enough not to rip or tear over time.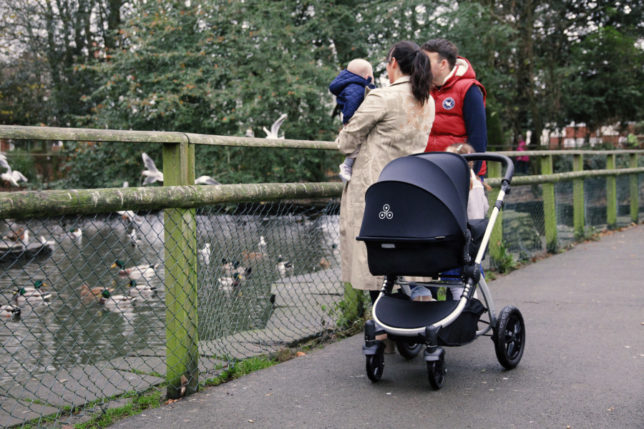 The seat unit for the pushchair can either be parent-facing which we loved or forward facing so baby can explore their changing surroundings. We also loved the way the seat can go from fully upright to fully reclined and everything in-between which means that it covers all moods whether baby is sleepy or wants to be inquisitive and see what's going on. The seat liner is removable and machine washable whilst the extra large canopy gives good protection from the sun with factor 50 protection.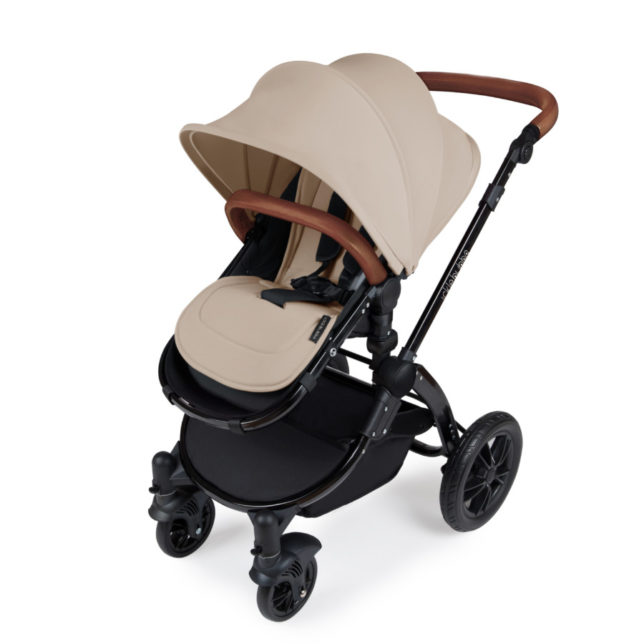 The car seat fits easily onto the frame and has a five-position adjustable head rest to support your growing child's head. The isofix base is really suimple and easy to use with three lights on different parts of the base which when all green reassures you that it has been installed correctly to offer maximum protection and peace of mind.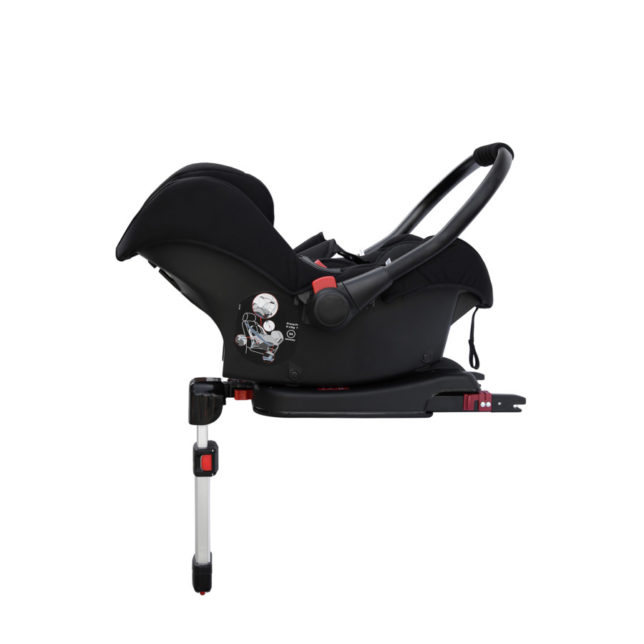 The Stomp V3 all in one travel system is £499 available from www.icklebubba.com