When Roger Federer joined On in 2019 as an investor, he became a hands-on partner with the Swiss performance running brand's founders and the On team. Roger – a tennis legend and probably the most famous Swiss person in the world – is using his unique experience to help take On's product development, marketing and fan experiences to new levels. Roger also plays a role in developing the athlete spirit that's at the core of On's high-performing culture.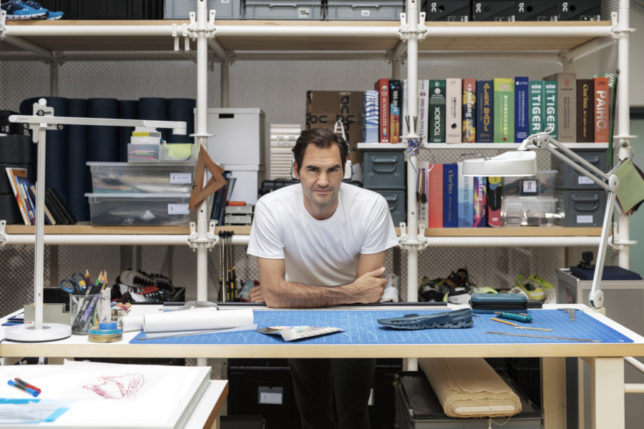 So how did this relationship come about? Unlike traditional partnerships between a brand and an athlete, it didn't start with the typical talk about sponsorship.
When On spotted Roger wearing their shoes around the world, they just got in touch. It turned out that Roger had been an On fan for a while.
Talking about his love of On shoes, Roger said, "The minimalist design and easy comfort of On's shoes had me hooked years ago."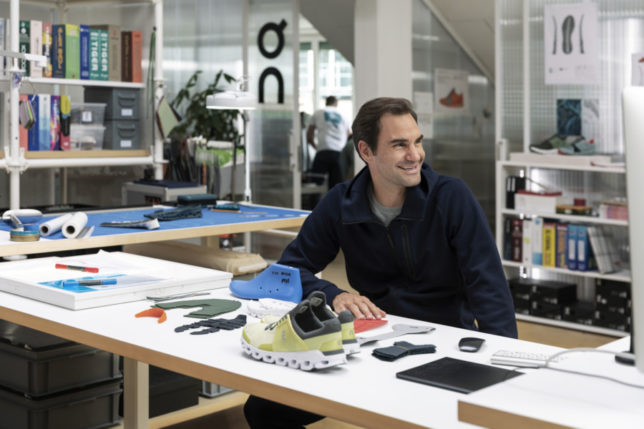 Switzerland is relatively small and it wasn't long before Roger was catching up with On's senior leadership team over dinner.
But this partnership is about much more than Swiss roots. As a friendship developed, it became clear to On that Roger is a natural leader and entrepreneur off the court as well. They value the same things and share a passion for innovation and design.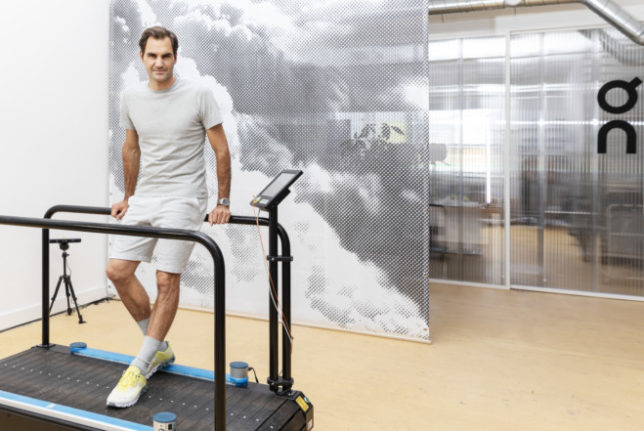 On is attracting the fastest-growing global fan community and has joined the ranks of the leading brands in the US, Europe and Japan. Roger brings unique insight as one of the most influential and admired athletes at the top of world sport. As a true partner, Roger is currently helping in overseeing product development, marketing and fan experiences as well as the athlete spirit of On's high-performing culture.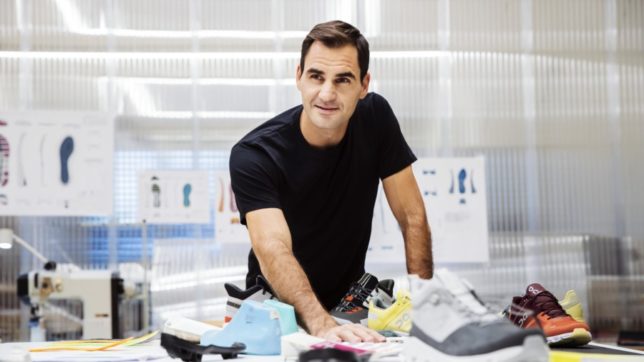 THE ROGER range consists of tennis-inspired sneakers taken to new levels of performance and comfort with Swiss engineering.
The first of these was THE ROGER Centre Court launched in July 2020. It is a highly technical take on the classic tennis sneaker and the most premium shoe in the range. It combines a timeless aesthetic with the lightweight comfort of CloudTec® and the agile performance of a hidden Speedboard® for effortless all-day wear. For non-stop comfort, THE ROGER Centre Court also features an ultra-soft sock-construction that delivers distraction-free comfort. While traditional tennis sneakers are built with vulcanized outsole manufacturing from the past, THE ROGER is powered by an advanced lightweight foam.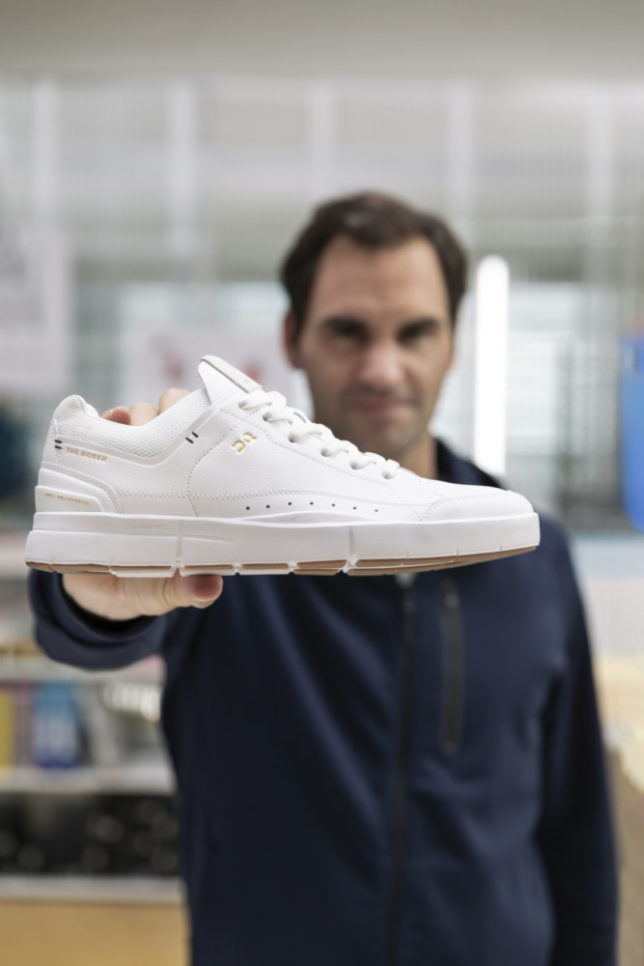 Talking about THE ROGER Centre Court, Roger said, "I wanted to infuse the tennis sneaker with the same lightness, comfort and agility for every day."
Roger went on to say, "I love working with the On team, using my knowledge of performance footwear and personal interest in fashion to contribute to product development. I'm proud to be a part of the creation of THE ROGER, which is the most comfortable tennis-inspired sneaker you will ever wear."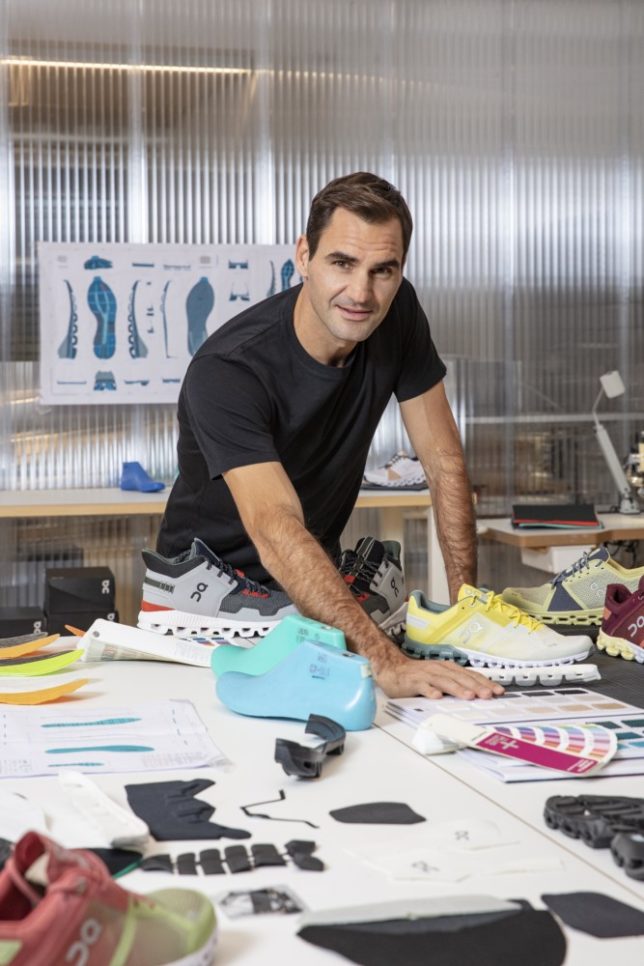 THE ROGER Centre Court is crafted using vegan leather and has been designed for lightness to reduce material consumption. Vegan leather has approximately 30% of the footprint of animal leather. The upper features recycled materials too, with the mesh around the collar, the lining and the laces are all made from 100% recycled polyester. The result is a tennis-inspired sneaker with a significantly reduced environmental footprint.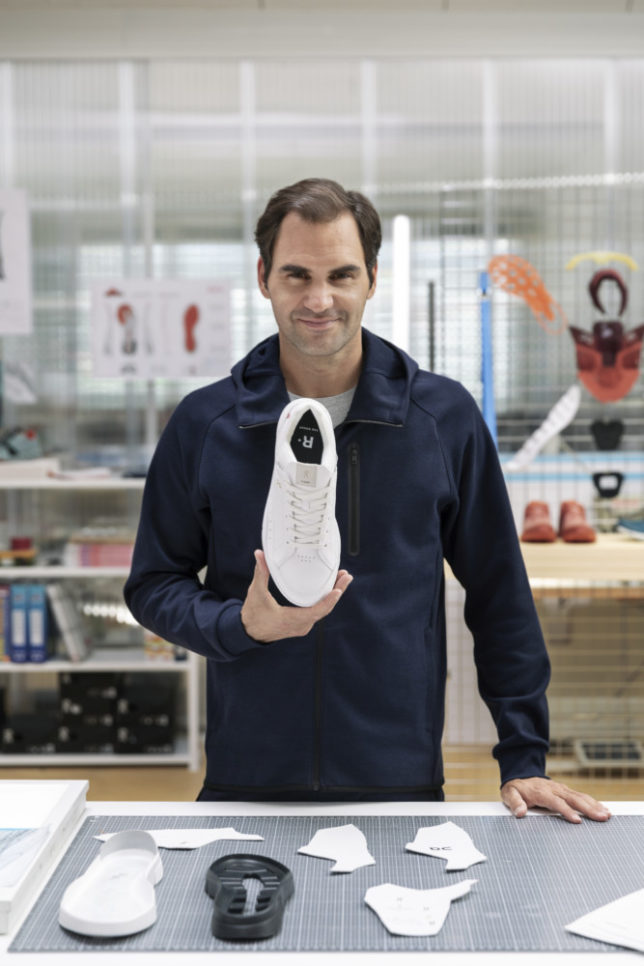 The second tennis-inspired sneaker in the range Swiss-engineered with Roger Federer was THE ROGER Clubhouse. Described as street-ready style meets 24/7 performance, the sneaker is aimed at the younger generation.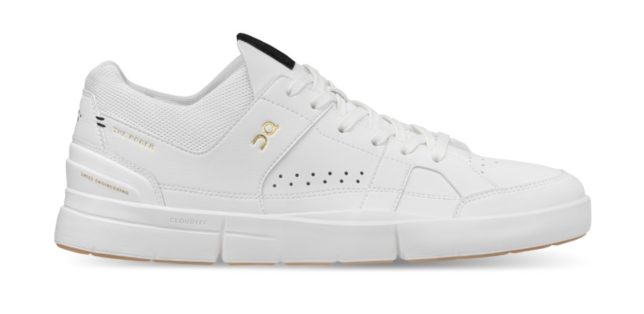 A "Clubhouse" (usually) refers to a place where like-minded people or those who practice the same activity and sport hang out. It carries with it a sense of belonging, a place where all common affinities join; one culture. On called this new iteration of the ROGER a Clubhouse, so that those wearing it recognize one another. THE ROGER Clubhouse has a chunkier look and feel than her the Centre Court. The upper, made from vegan leather, is tailored with textured layering for more robustness and durability.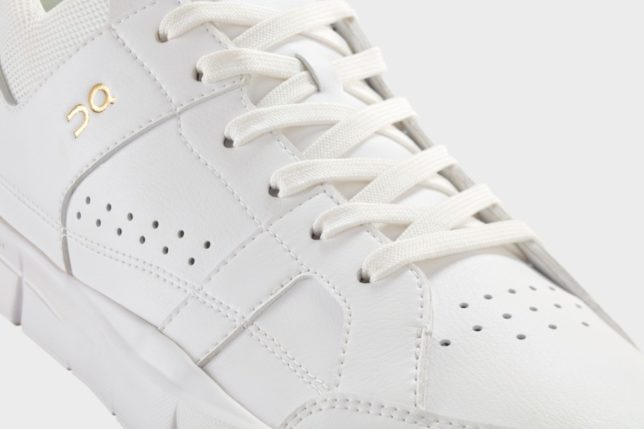 The third and most recent tennis-inspired sneaker co-created with Roger Federer is THE ROGER Advantage which is described as a shoe for everyone. You can experience the most comfortable, dependable, all-day tennis sneaker ever made – no matter what keeps you moving. The sneaker is designed to be a super-fresh, extra-bold addition to any wardrobe.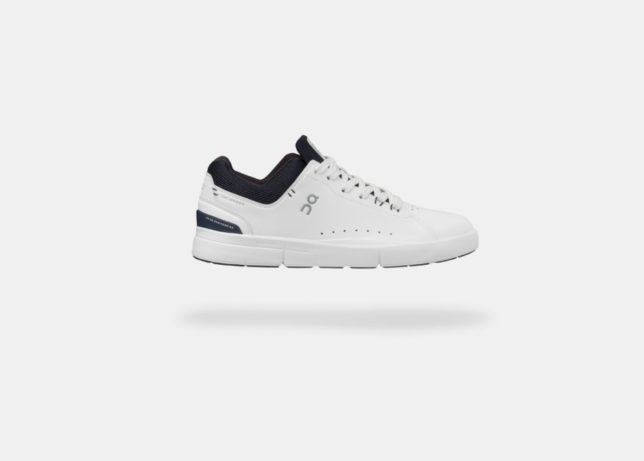 The first thing you notice about THE ROGER Advantage sneakers is their looks. The mesh tongue and the cord lace loops add a sporty, high-performance feel. Those clean lines, precise and minimal stitching, plus the ultra-matte texture of the upper nod backwards to the rich tennis heritage that Federer helped On tap into. While also sending your style fashion-forwards with a street-ready look made to impress. And with a range of colours to choose from, no outfit needs to be left unmatched.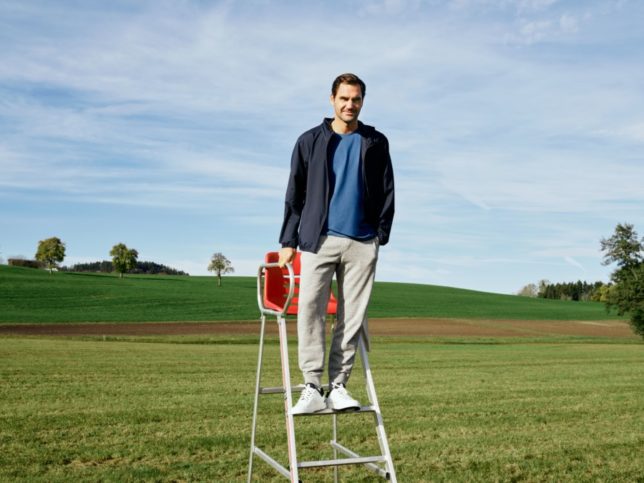 The high-performance technology hidden inside THE ROGER Advantage is where things get even more impressive. From the moment you pull on THE ROGER Advantage, you can't help but smile at how special they feel. The inner sock construction glides on, and wraps around your foot to create a perfectly snug fit.
Stand up, and things start to get even better. It may be concealed, but once you head out into your busy day, your feet will soon notice the CloudTec®. This is exactly the same run-on-clouds technology found in On's athlete-approved, record-breaking running shoes. And it's there to give you non-stop, all-day support and comfort that other tennis-style shoes can only dream of.
As you're out & about, you'll also feel the benefits of the unique, high-propulsion Speedboard®. This technology eases your foot through a smooth, rolling motion, returning energy step, after step, after step.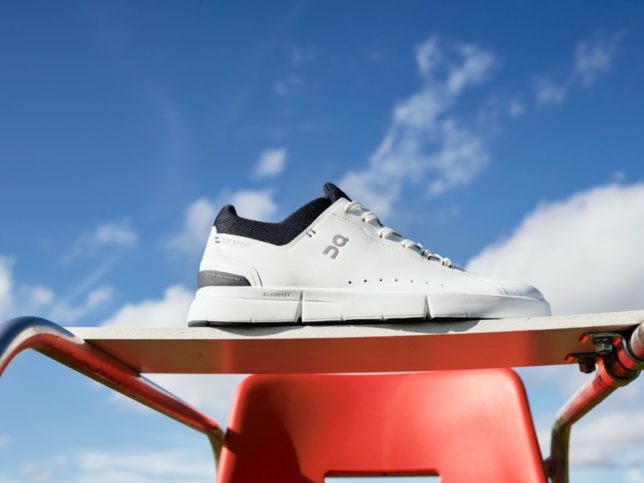 But it's not just about comfort, speed, and energy – THE ROGER Advantage sneakers also offer a confidence boost. From wet pavements to grassy hills, the herringbone patterned grip on the sole gives you secure traction. So every step can be as bold as your style.
The understated, soft-touch vegan leather upper offers both durable protection and impressive ultra-matte looks. You get long-lasting, weather-resisting, style-defining, head-turning capabilities – all in one sneaker.
That vegan leather is also friendlier for the planet than traditional leather (coming in at about 30% of the carbon footprint). And it also performs to the high quality standards that On has always demand. It delivers just the right amount of stretch for comfort, while keeping those minimalist lines as tight as can be.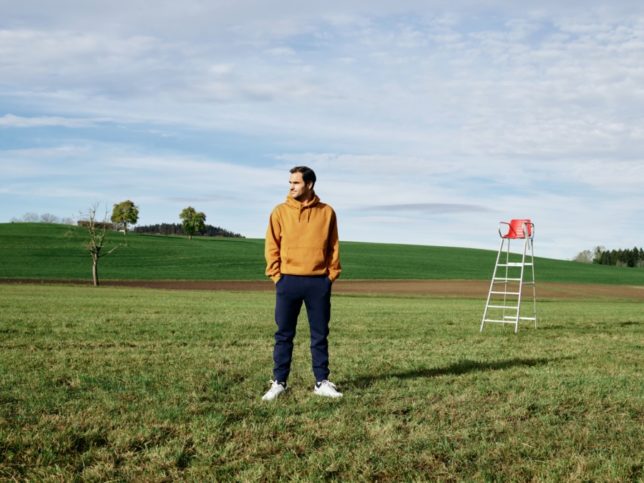 On also crafted the sneakers to be light – lighter than they look, and much lighter than many other tennis-style shoes. That reduces material consumption even more, again lowering the footprint.
If that wasn't enough, 100% of the polyester used for the mesh around the collar, the lining, and the laces is recycled. The polyester across the whole shoe is more than 65% recycled. The sneaker is also chromium- and PVC-free.
As a result of the commitment On shows to improving sustainability, wherever and however they can, THE ROGER Advantage is a high-performing tennis-inspired sneaker with a significantly reduced environmental footprint that you can feel good about choosing.
The legend himself may be a true one-off, but THE ROGER range will keep on growing. In his interview with Elizabeth Paton for The New York Times, Roger talked about his other responsibilities working with On. He said, "Brand building and global marketing… How to connect with fans across cultures. And I think I can motivate employees from a leadership perspective too, on how to stay humble but dream big."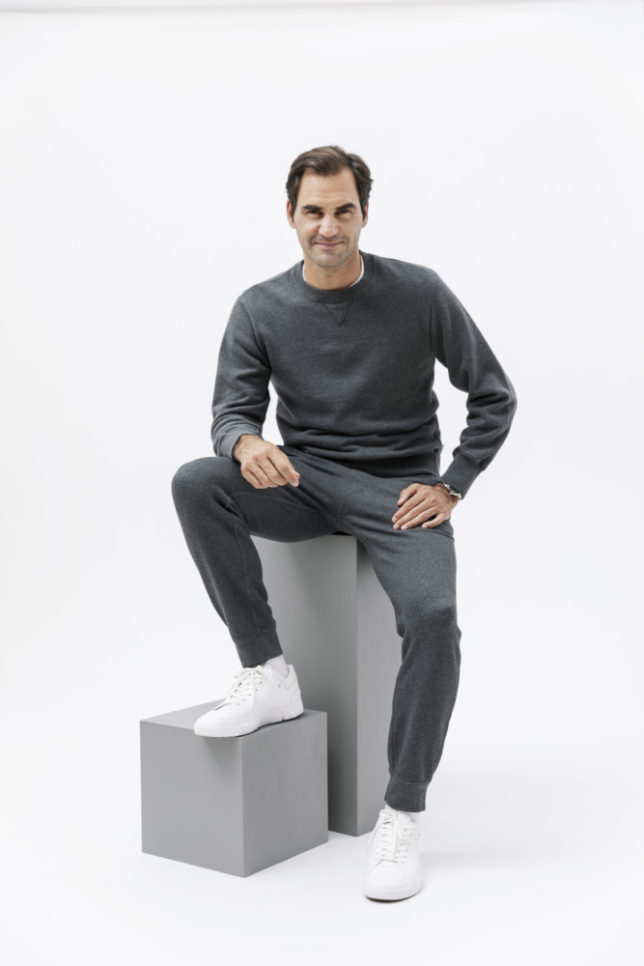 In the same interview, Roger said, "Sometimes, as an athlete of a certain age, you can feel like a falling star. You can almost feel your image and success fading. Now, it feels good committing to what will come next."
THE ROGER Centre Court is £170. THE ROGER Clubhouse is £140. THE ROGER Advantage is £130. Available from www.on-running.com
This article originally appeared in the 25th Edition of SLOAN! Magazine.