The Mandrake is a multi-award-winning luxury lifestyle property located in the heart of London's Fitzrovia. Every aspect of the hotel has been carefully curated and designed to offer guests a unique, immersive, and truly unforgettable experience. With the culture and nightlife of Soho and the West End on its doorstep, and the shopping of Oxford Street only a stone's throw away, The Mandrake is the perfect base from which to explore all that London has to offer.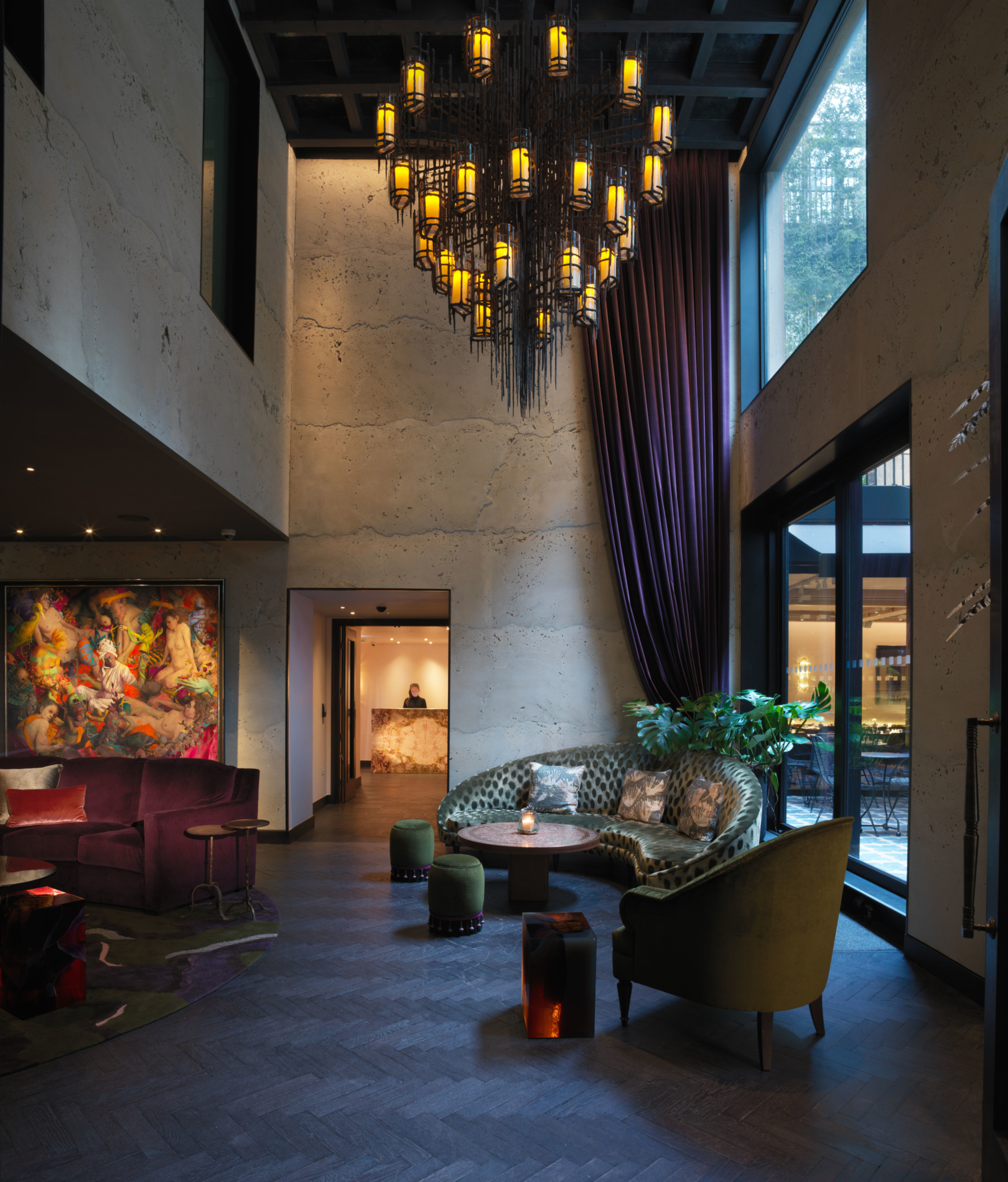 One of the hotel's highlights is YOPO, the hotel's restaurant led by Executive Chef George Scott-Toft. YOPO serves a South American-inspired feast of culture and cuisine that will transport you to a different place and time.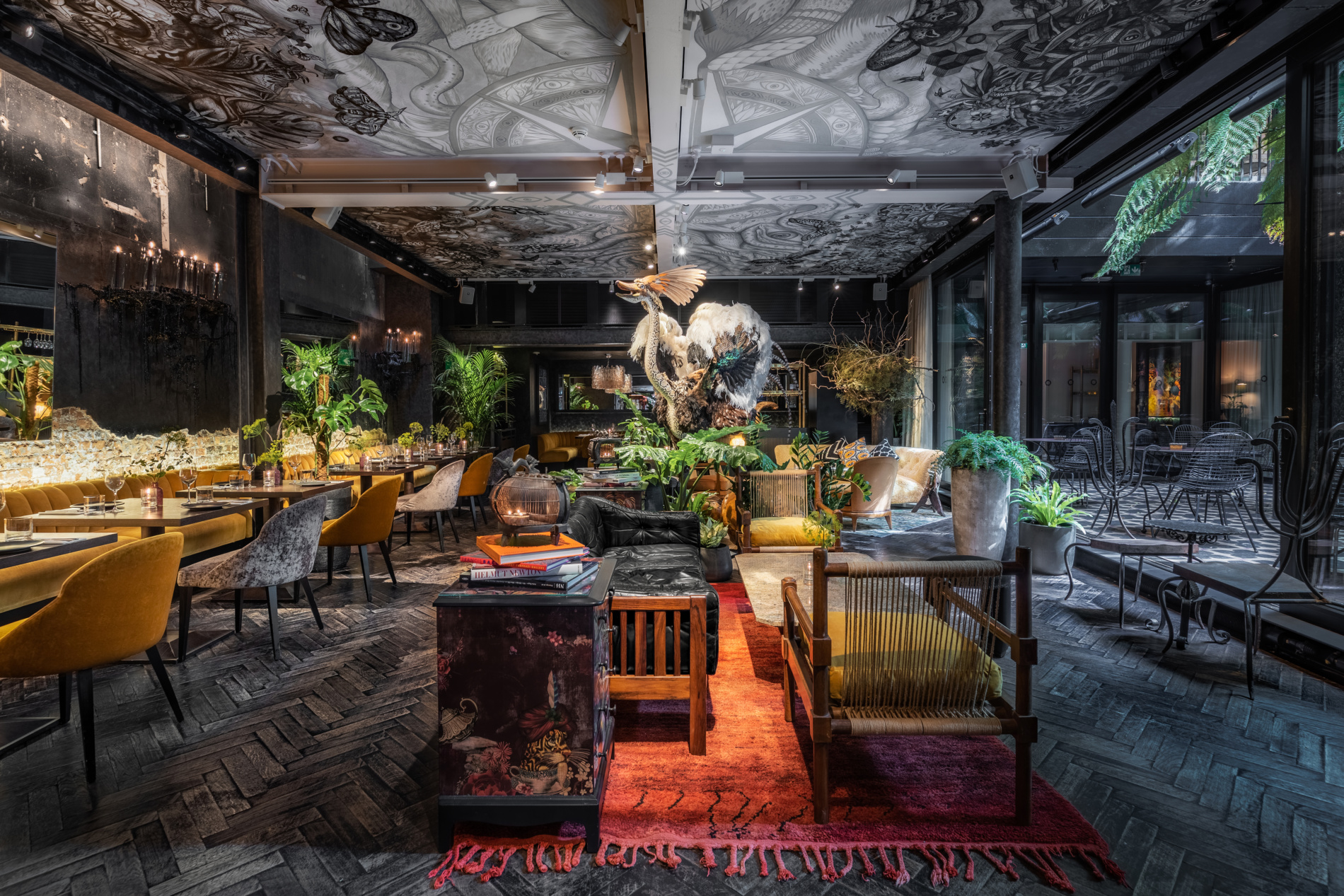 Scott-Toft draws inspiration for his menus from European-influenced South American cuisine and his travels through Argentina, Chile, and Peru. The menu features indigenous, seasonal, and Amazonian ingredients, as well as low-intervention Argentinian wines and traditional dishes evolved over generations.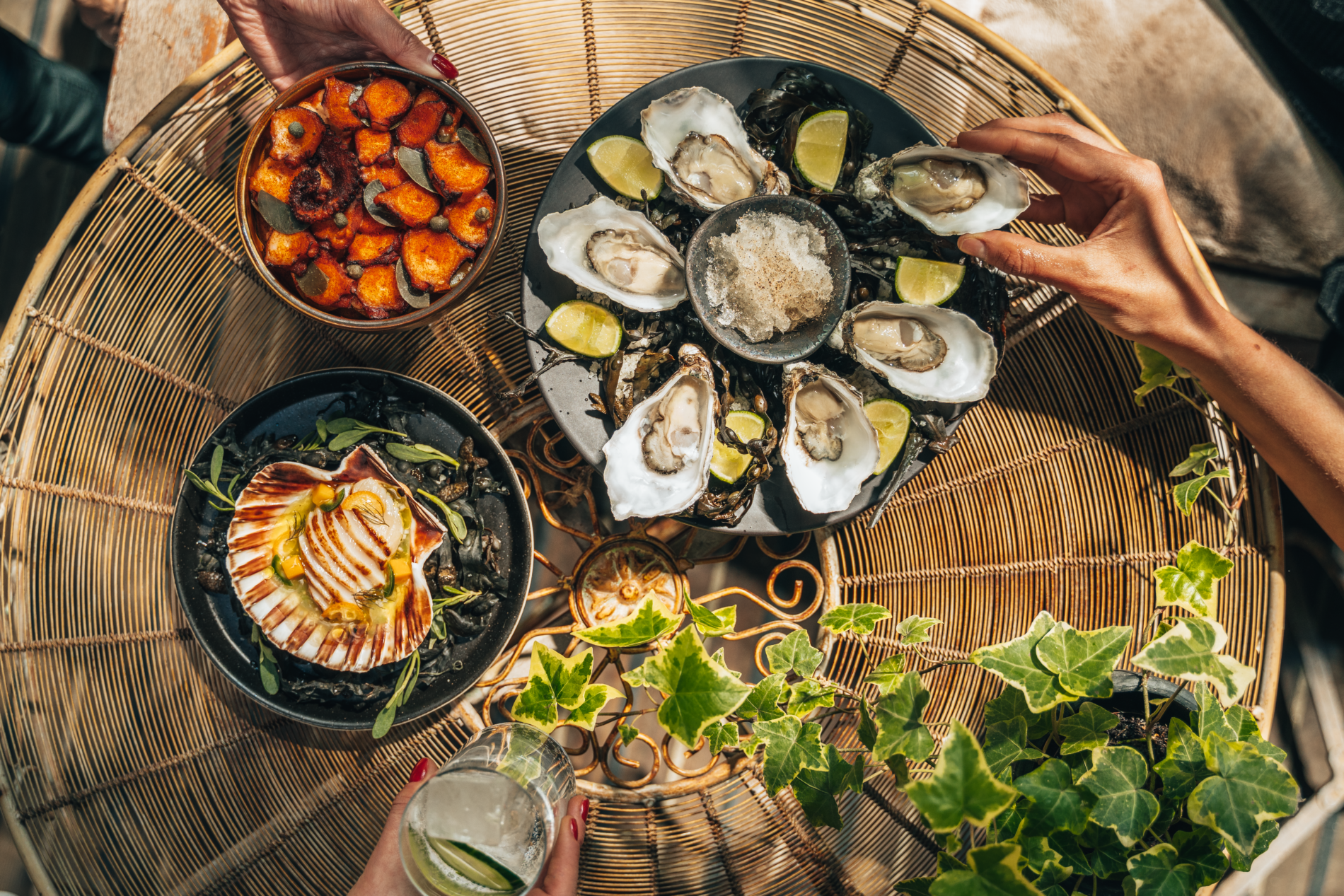 The restaurant also boasts a multi-sensory atmosphere, with intriguing cultural and creative design elements and artwork throughout the space. YOPO is open for breakfast, lunch and dinner, and the lounge is open all day with a light snack menu. Guests can also indulge in a gastronomic brunch experience exclusively available on Sundays.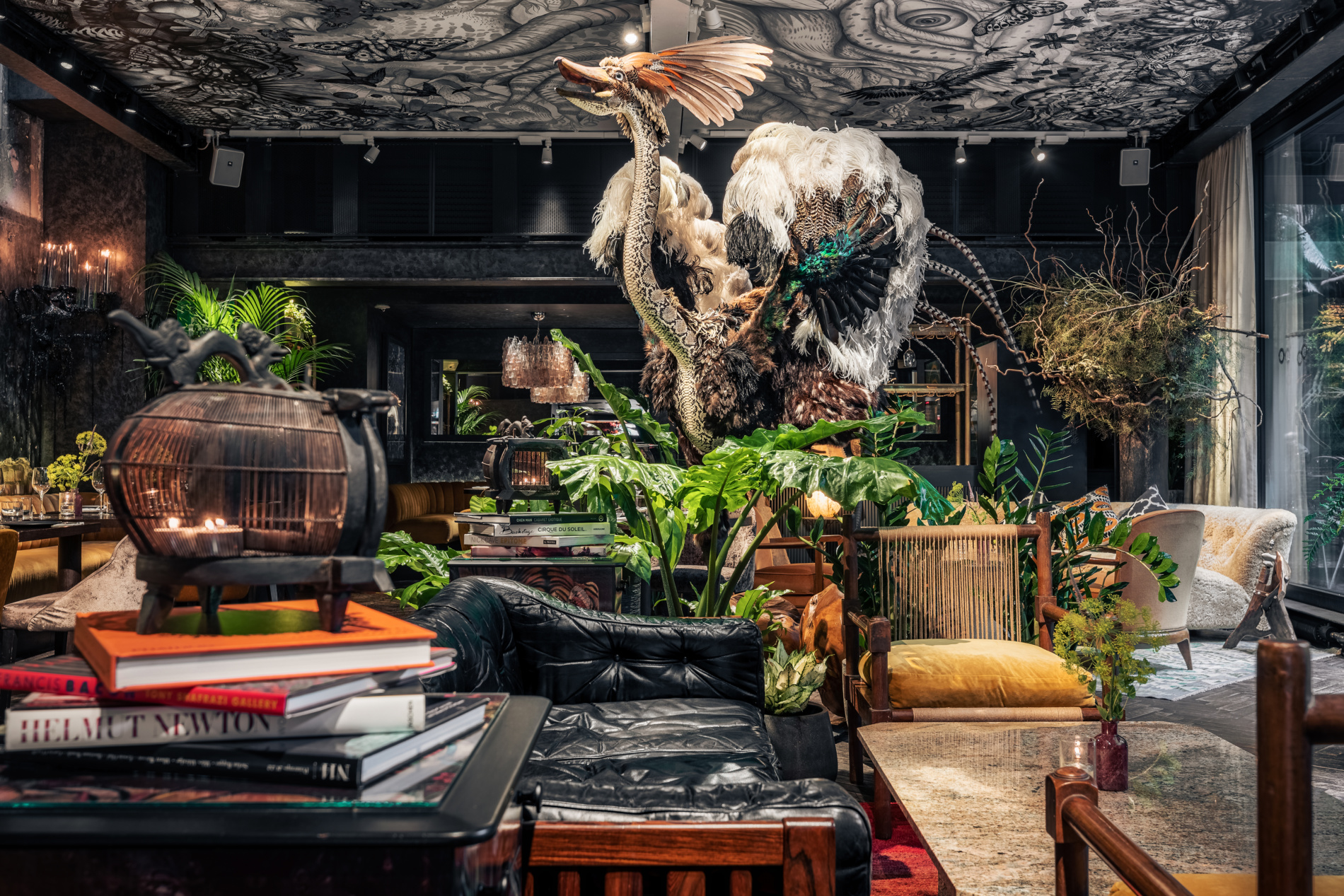 The cocktail list boasts a wide range of unique and flavourful drinks. We chose Samara and Amber but there are many other stars on a wonderfully inventive cocktail list.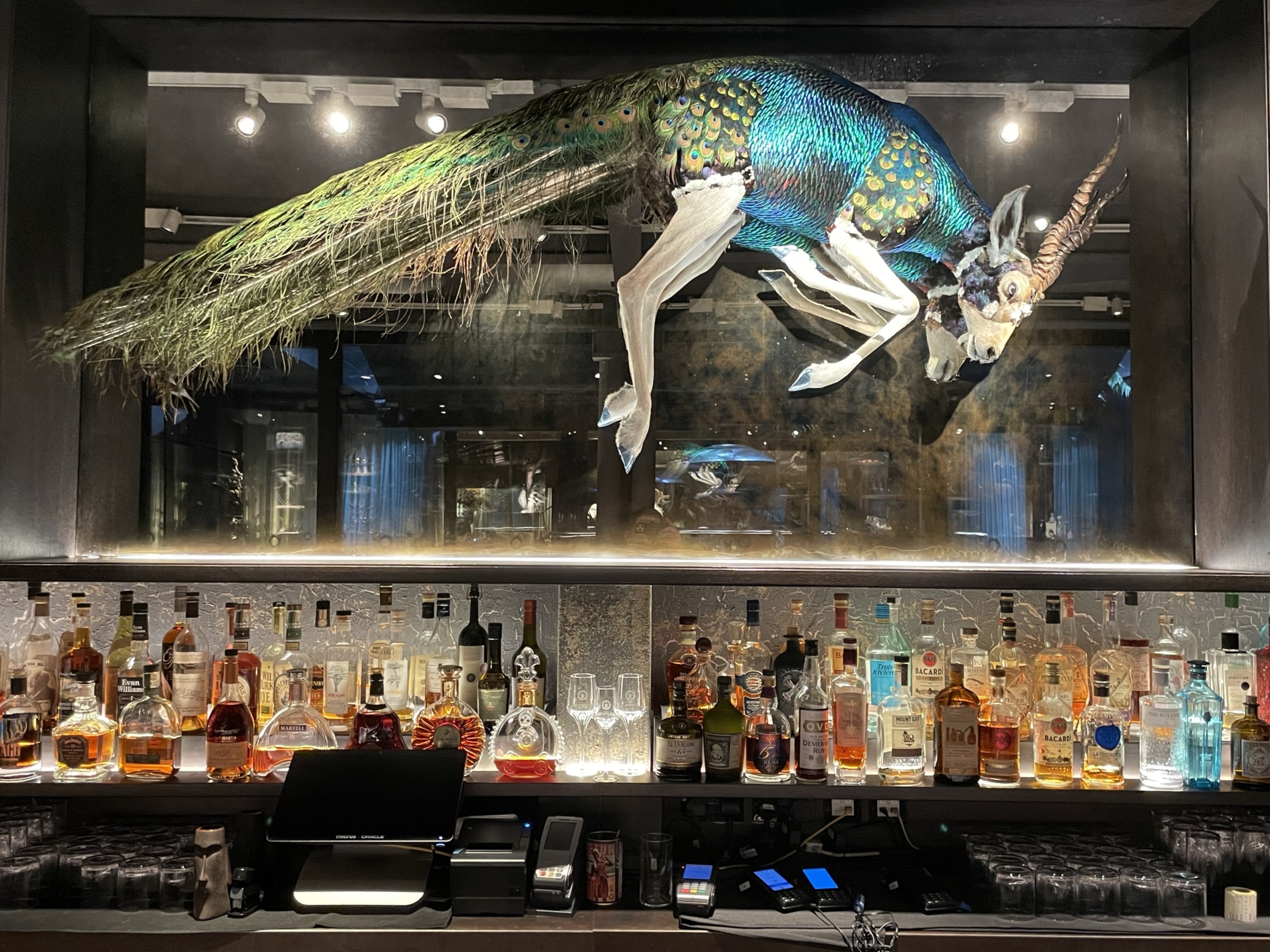 Samara is a great choice for anyone who loves a good rum cocktail. Bacardi Carta Blanca Rum Cinnamon & Apple infused, Amaretto, Lemon Juice, Orange Juice, Apple Juice & Maple syrup makes for a delightful combination of sweet and sour.
If you're a fan of cognac, Amber is the cocktail for you. Remy Martin 1738 Cognac Popcorn infused, Caramel Orange & Cardamom Syrup is the perfect drink to savour before or after a meal. You'll be delighted by the smooth and buttery taste of the cognac with hints of caramel and cardamom.
The Mangosteen is a perfect balance of sweet and spicy, with Patrón Silver Tequila Mangosteen & Hibiscus infused, Chipotle Agave, Jalapeño Vinegar, Grapefruit Soda & Chili. A neighbouring diner was saying they could taste the perfect blend of tequila, agave, and jalapeño with every sip.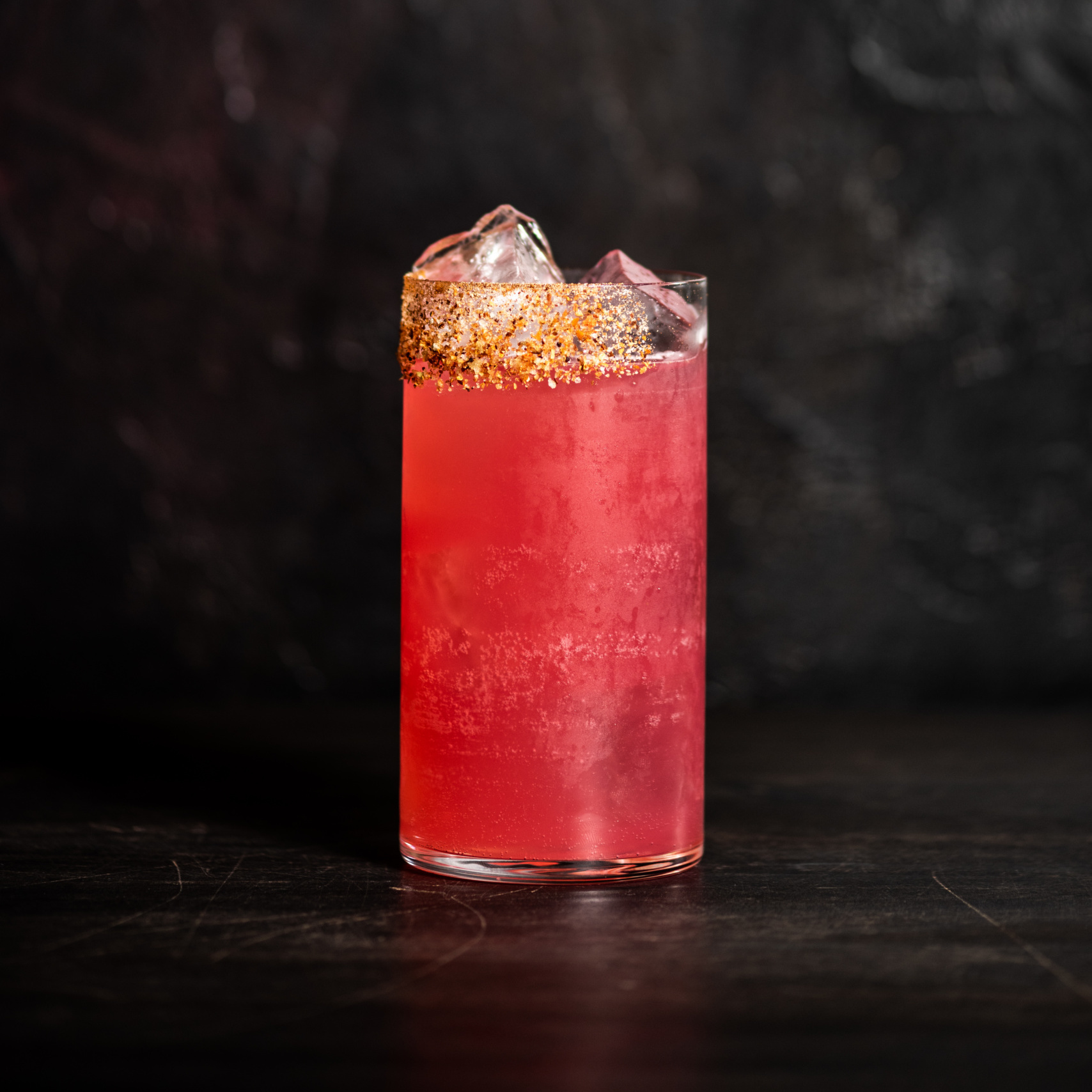 The Yagul is a wonderful choice for anyone who loves mezcal. We saw it adorning many tables. Ojo de Dios Mezcal, Ojo de Dios Hibiscus Mezcal, Peach Liquor, Lime Juice, Honey & Mint Leaves make for a sweet, sour, and fresh drink.
For those who do not drink, Aura is a great choice. Passionfruit Puree, Sugar Syrup, Lemon Juice, Grapefruit Juice, Mint Leaves, Orange & Bergamot Soda make for a refreshing and non-alcoholic drink.
Lastly, but by no means least, Voodo is a great pick-me-up for coffee lovers. Ojo De Dios Mezcal Café, Frangelico, Coffee, Baileys & Maple Syrup is a rich and decadent drink, perfect for after-dinner drinks. The delightful Sarah recommended this drink and you won't be disappointed.
With such a fantastic selection of drinks, you'll be spoilt for choice. Try any of these delightful drinks and experience the magic of YOPO before you even take your first bite.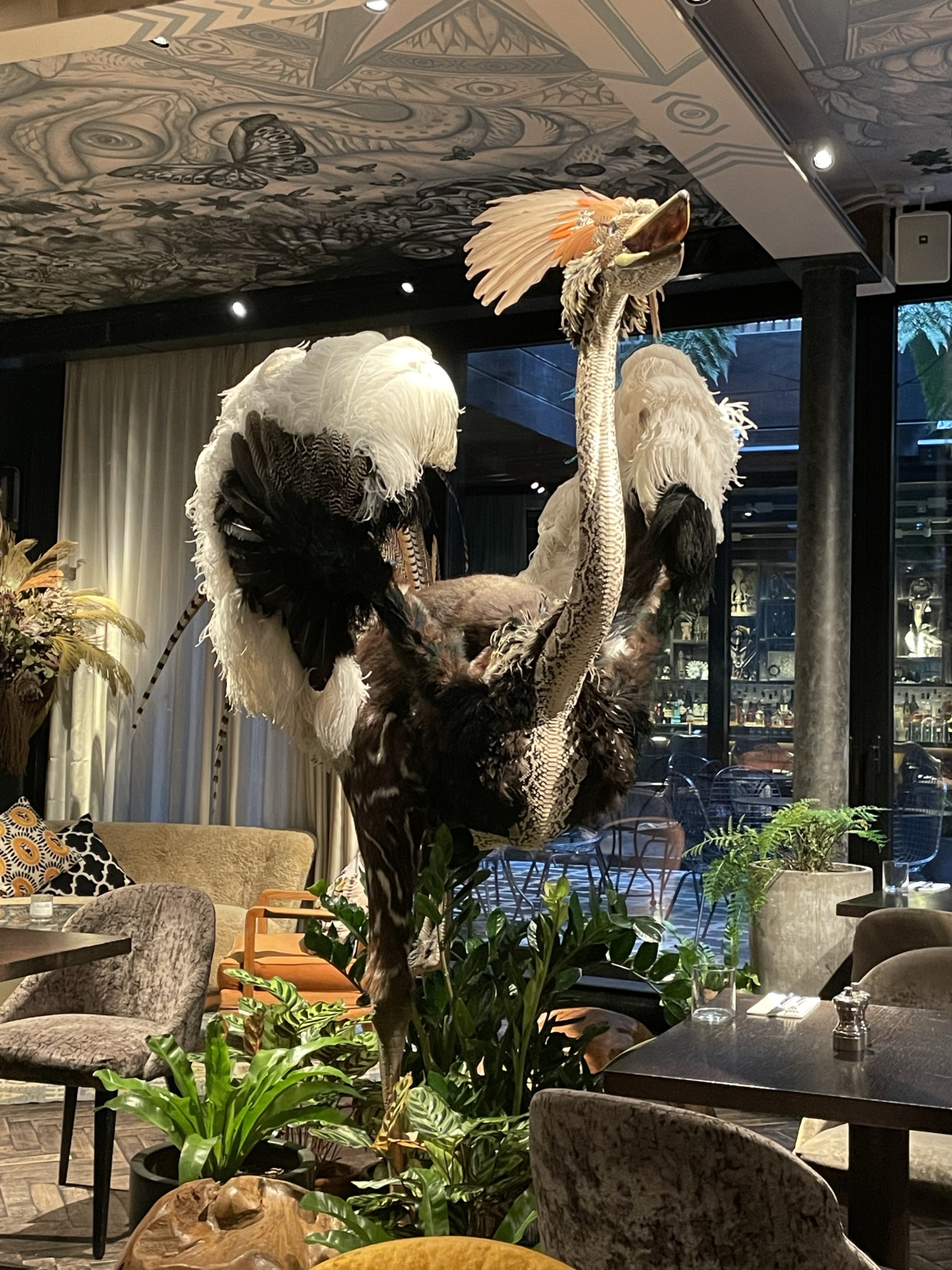 If you can't make up your mind, we recommend a lively way to start your meal is with oysters and champagne.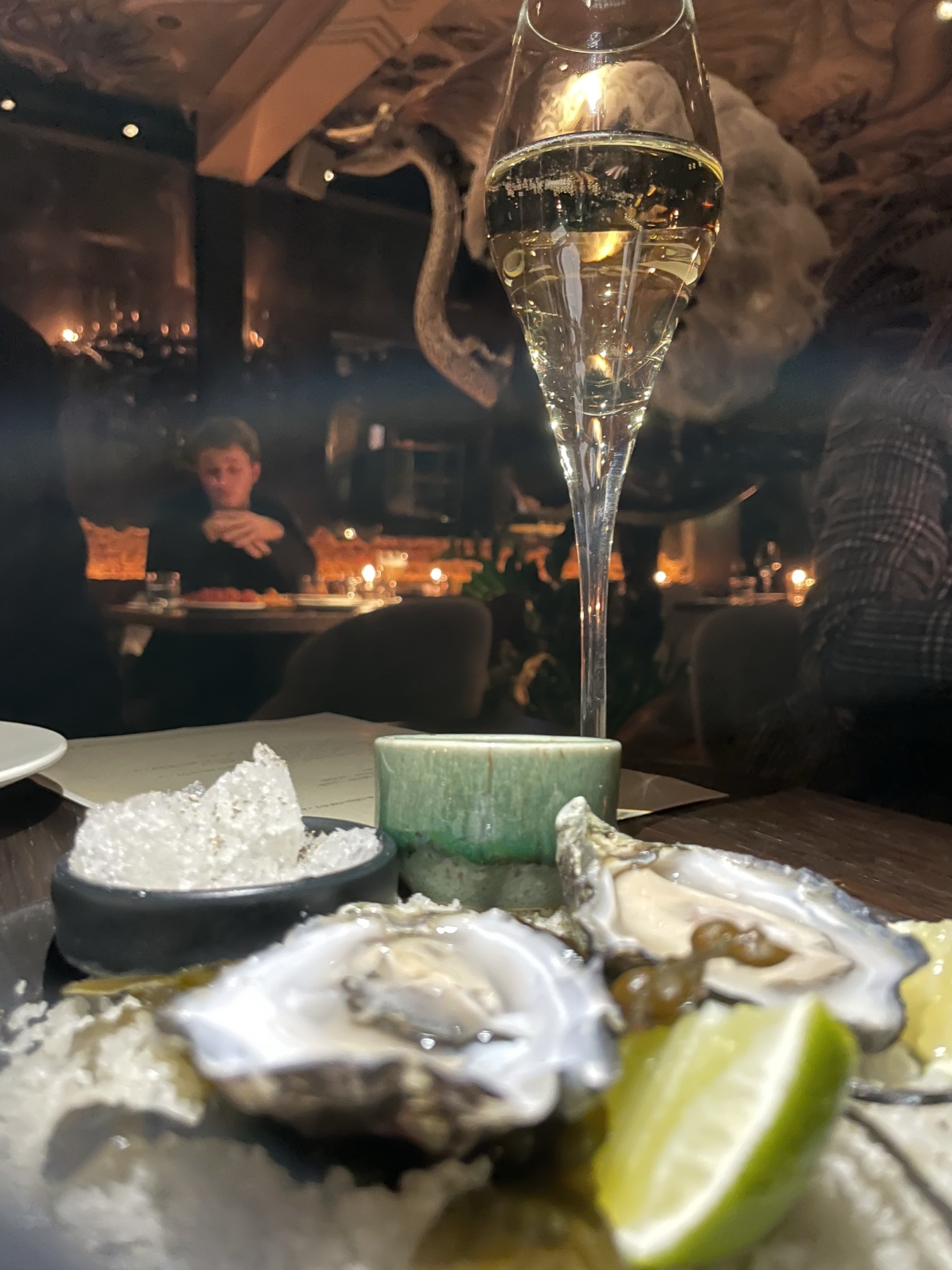 Portland Crab, Gala Apple, Brioche & Caviar – This dish is a luxurious combination of flavours and textures. The sweet crab meat pairs well with the tart gala apple and the richness of the brioche and caviar. Crunch from the onion is possible a bit much for some wanting a more crab heavy starter but a beautiful presentation of a classic flavour profile and still a great choice.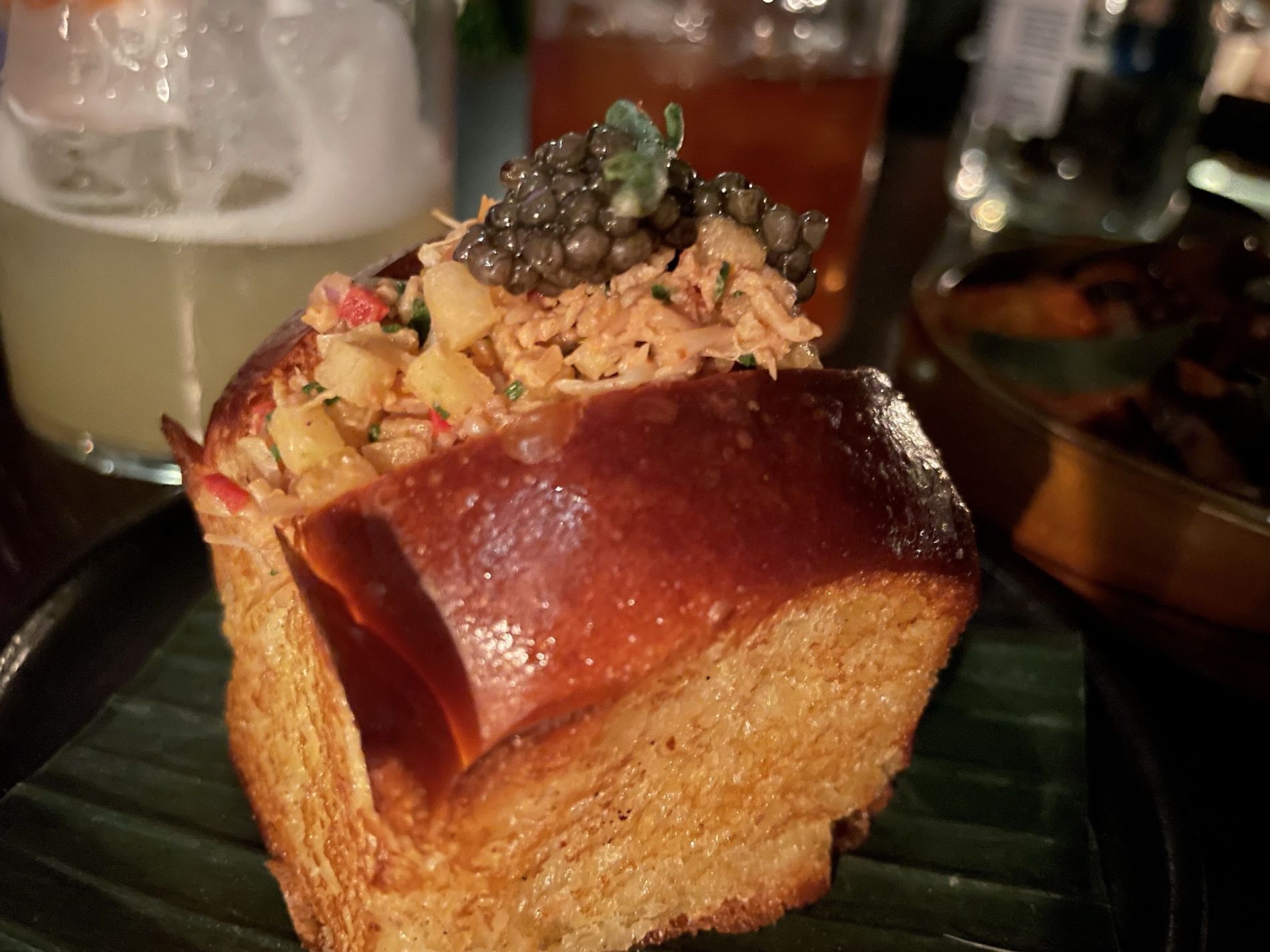 Grilled Octopus, Potato, Caper Leaf & Hot Smoked Paprika – The grilled octopus is tender and has a nice smoky flavour. The potatoes are creamy and the caper leaf provides a nice tang. The hot smoked paprika adds a touch of heat to this well-rounded dish.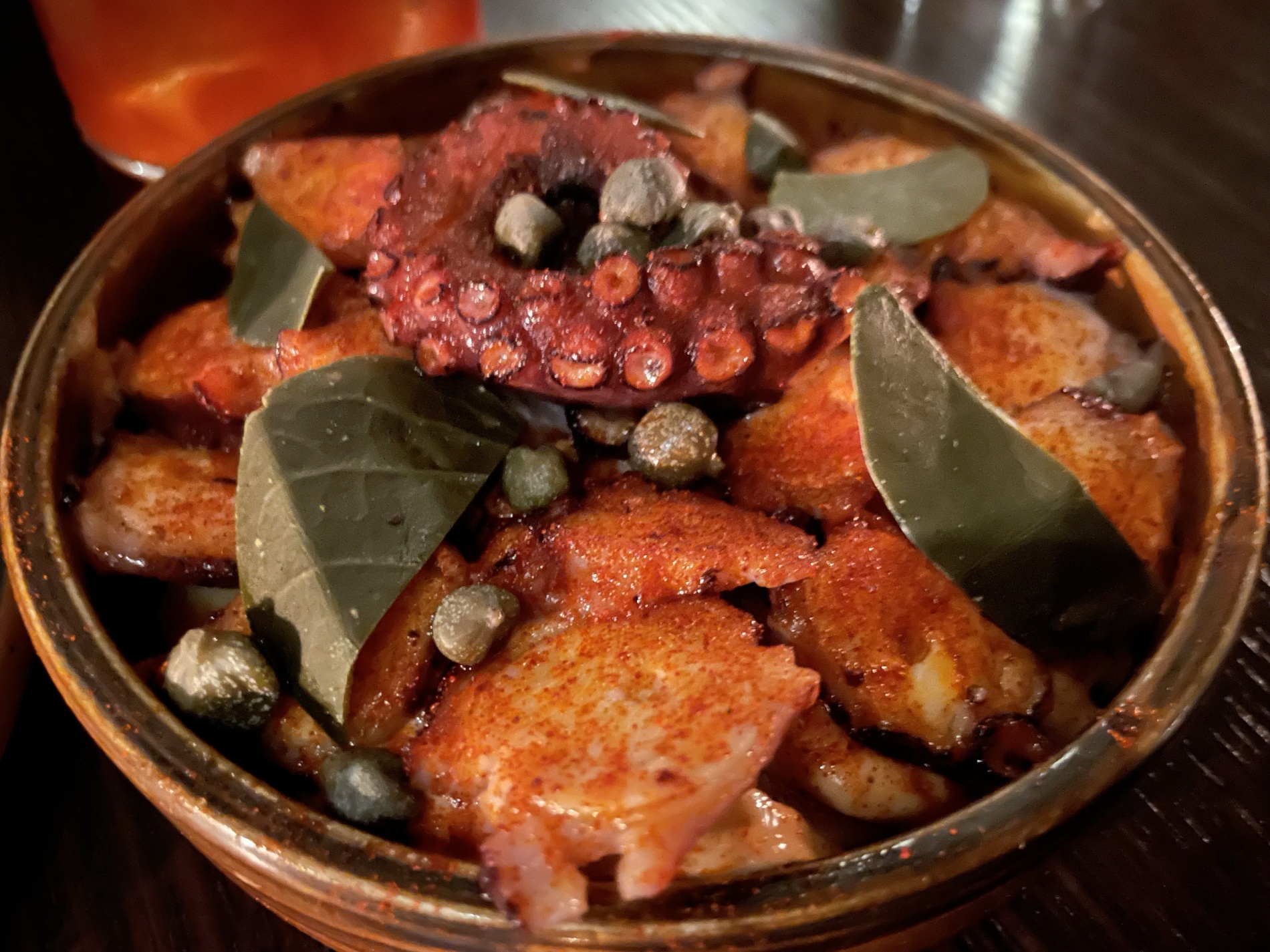 Scallop, Tomatillo & Mango – This dish is a beautiful balance of sweet and tangy flavours. The scallops are plump and juicy and the salsa of tomatillo, shallots, jalapeño, coriander, mango, and bronze fennel adds a nice pop of flavour. The combination of ingredients is both fresh and satisfying.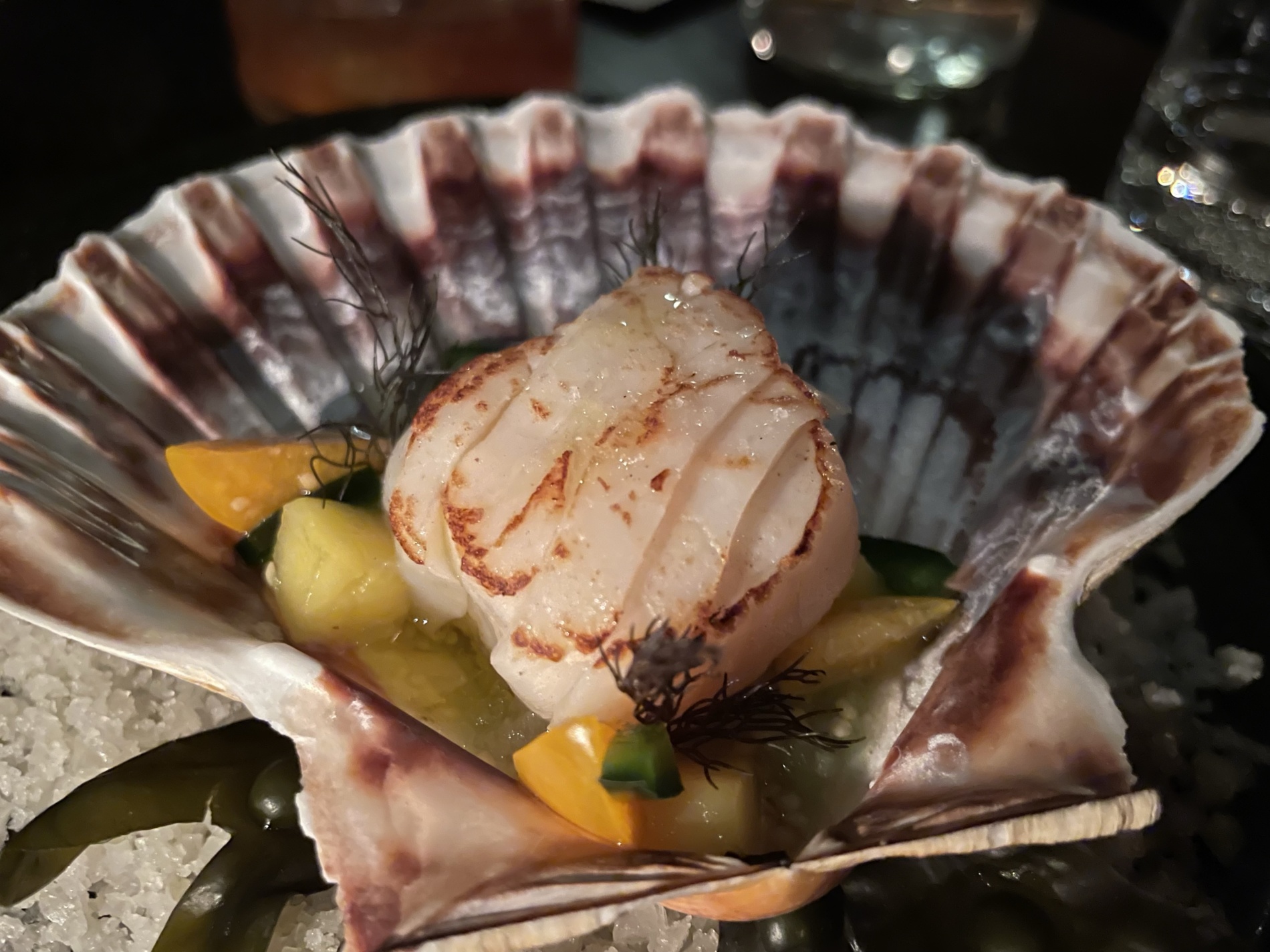 Yellowtail, Plantain & Aji Tiradito – Another excellent recommendation by Sarah. The yellowtail is fresh and the aji tiradito adds a nice kick of heat. The sweet pepper with the mix of yoghurt and herbs, provides a calming effect on the red chili which provides its heat explosion at the back of your palate allowing the tip of your tongue to appreciate the subtlties in the Yellowtail. The plantain chips add a nice crunch. A truly flavourful dish I would love to experience again and again.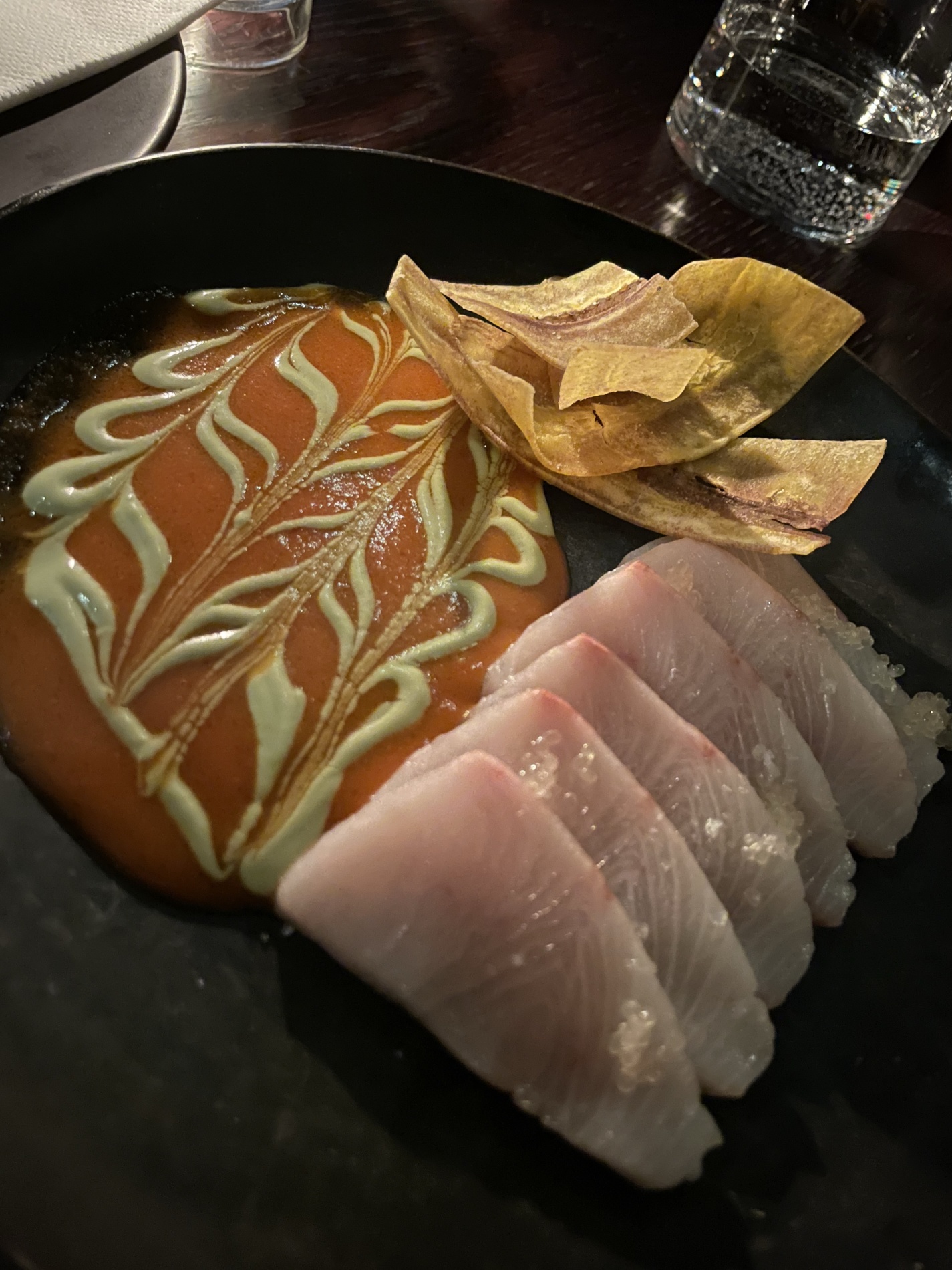 Welsh Lamb Loin, Smoked Ricotta & Piquillo Pepper – The Welsh lamb loin is juicy and tender, and the piquillo pepper and pine nuts add a nice sweetness to the dish. The sauce of smoked ricotta, aji amarillo, lemon, and cavelo nero is rich and flavourful, providing a nice balance to the lamb.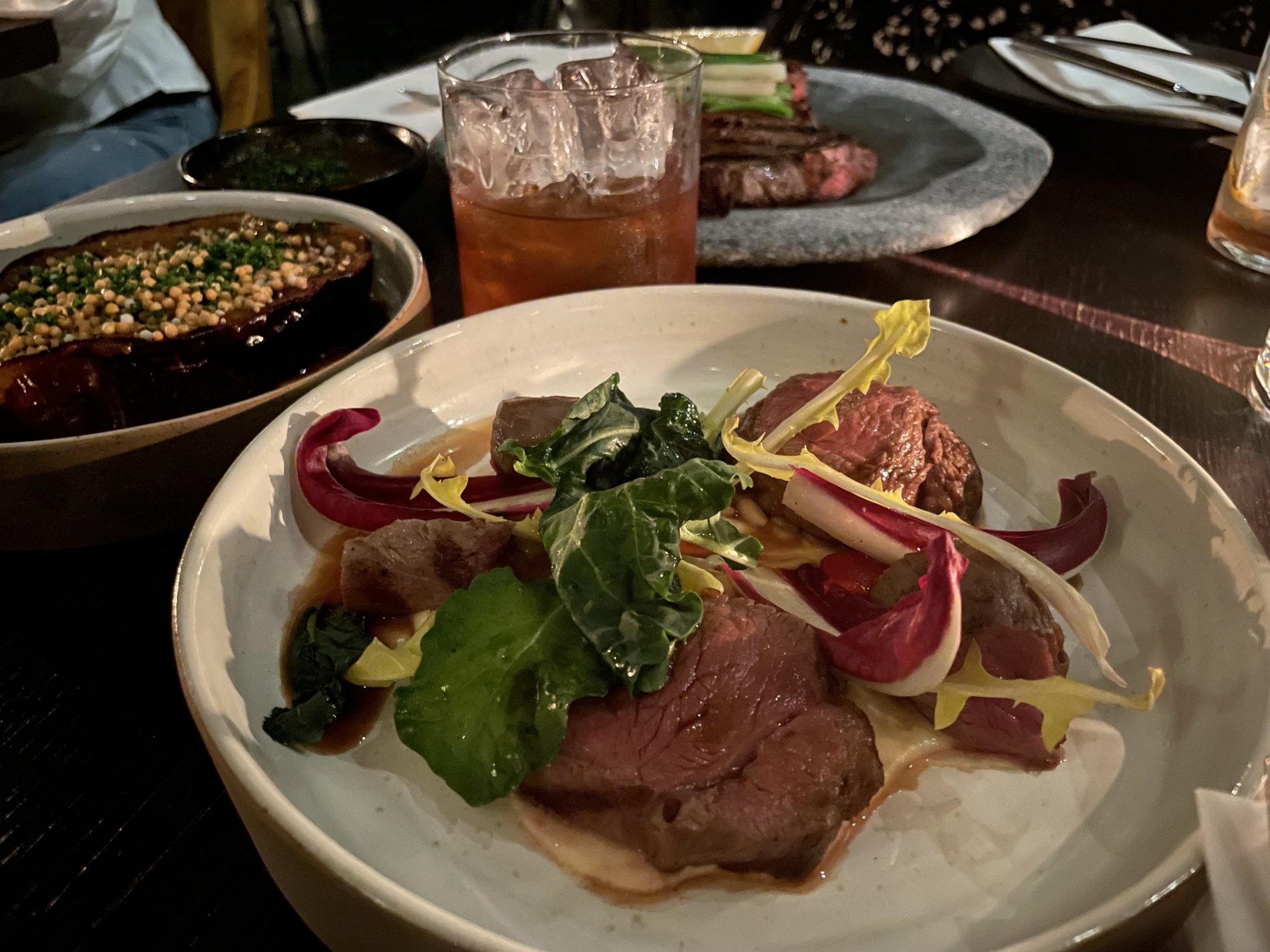 Josper Grilled Sirloin, Charred Spring Onions & Chimichurri – The 350g sirloin steak is cooked to perfection and has a great char flavour. The grilled spring onions and chimichurri add a nice freshness to the dish. The steak is a generous portion and is sure to satisfy any meat lover's cravings.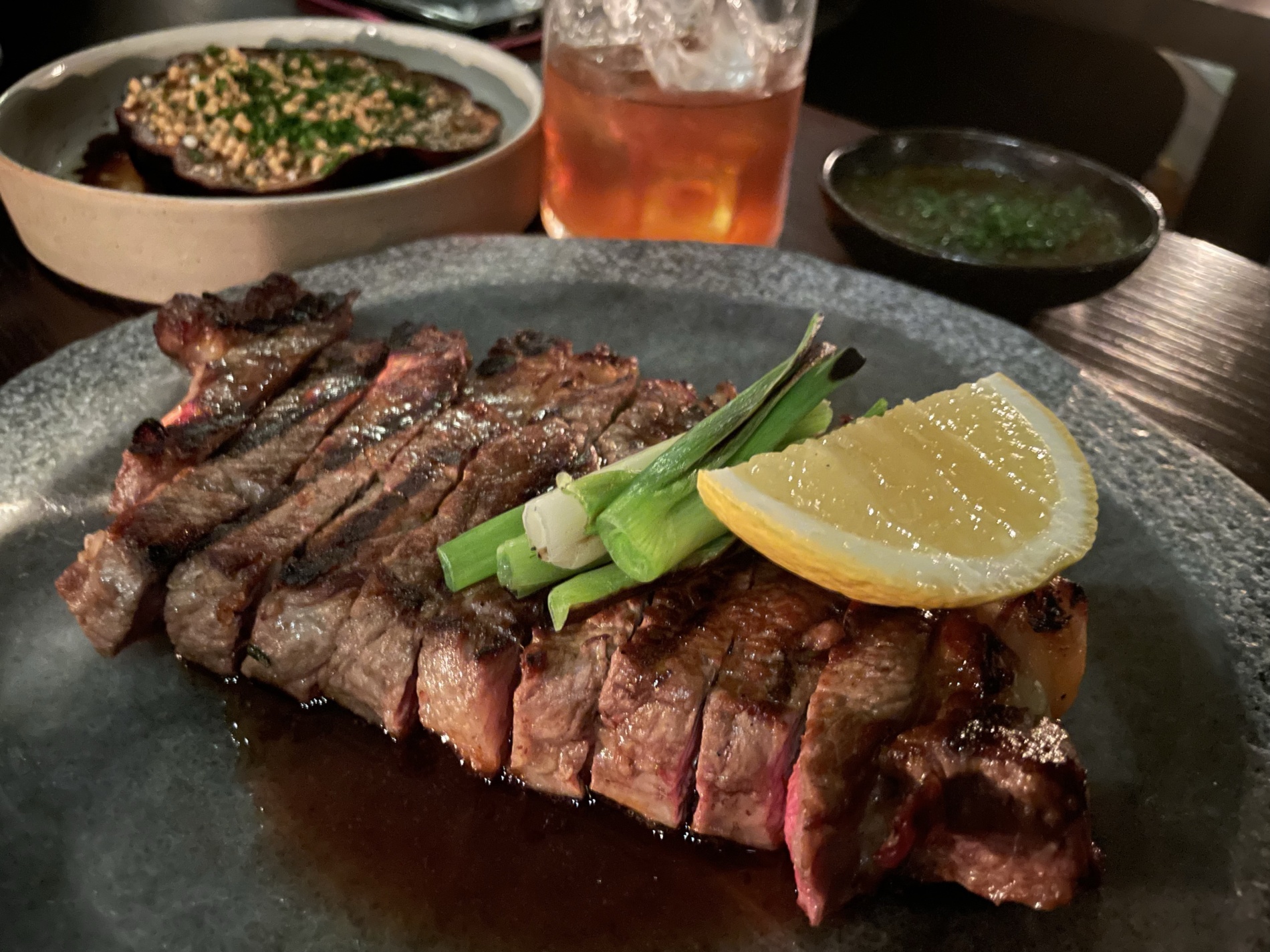 Grilled Aubergine, Sesame & Soy – The grilled aubergine is an amazing side dish! The unique shape and large size make it a visually stunning dish, and the sesame and soy add a nice depth of flavour. This dish is a must-try for anyone who loves aubergine.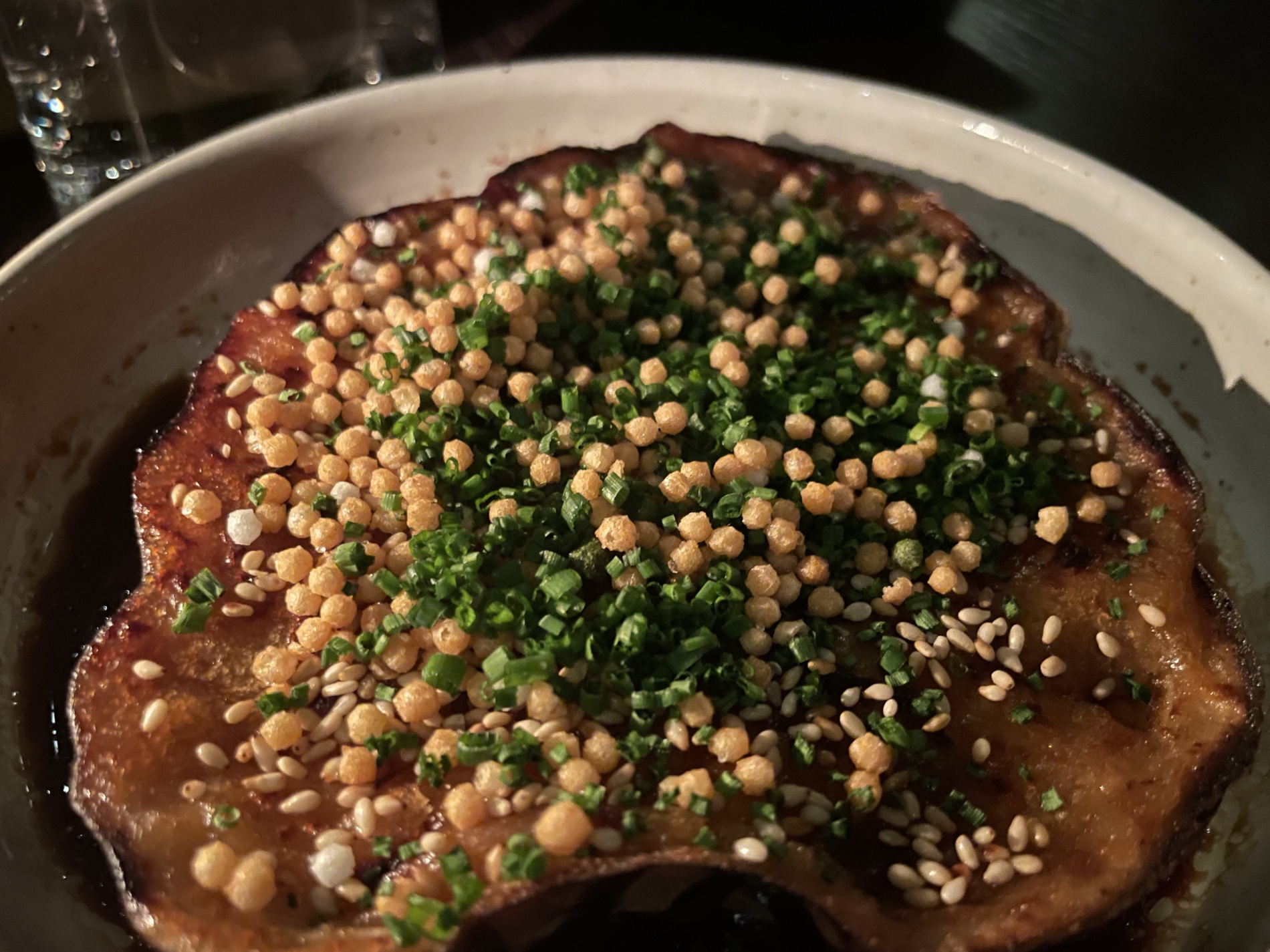 These main dishes are well-executed and showcase a range of flavours. The lamb, steak, and aubergine are all cooked to perfection and are sure to satisfy any palate. The accompanying sauces and sides add a nice balance to each dish, making for a delightful dining experience.
For fish lovers there was also an option of Seabass as a main and a special of Lemon sole too. The Roasted Cornish Seabass & Chipotle Butter dish looks to be a delightful combination of flavours and textures. The line-caught Cornish seabass is cooked over charcoal and we heard one customer say it had a nice smoky flavour. The roasted pineapple and chipotle butter add a touch of sweetness and heat, making for a well-balanced dish. The grilled avocado and coriander rice provide a nice contrast to the rich flavours of the seabass and butter, making for a satisfying meal. Overall, this dish is a great choice for seafood lovers and those who enjoy bold flavours. We definitely have it on our list to try for when we return.
The four desserts look to be very unique and no doubt delicious, offering a range of sweet and savoury flavours.
We tried the White Chocolate Alfajore, Almond, Guava & Dulce de Leche. This dessert is highly recommended! The white chocolate alfajore is rich and indulgent, and the almond, guava, and dulce de leche add a nice sweetness and balance to the dish. We ordered 2 as they were too good to share!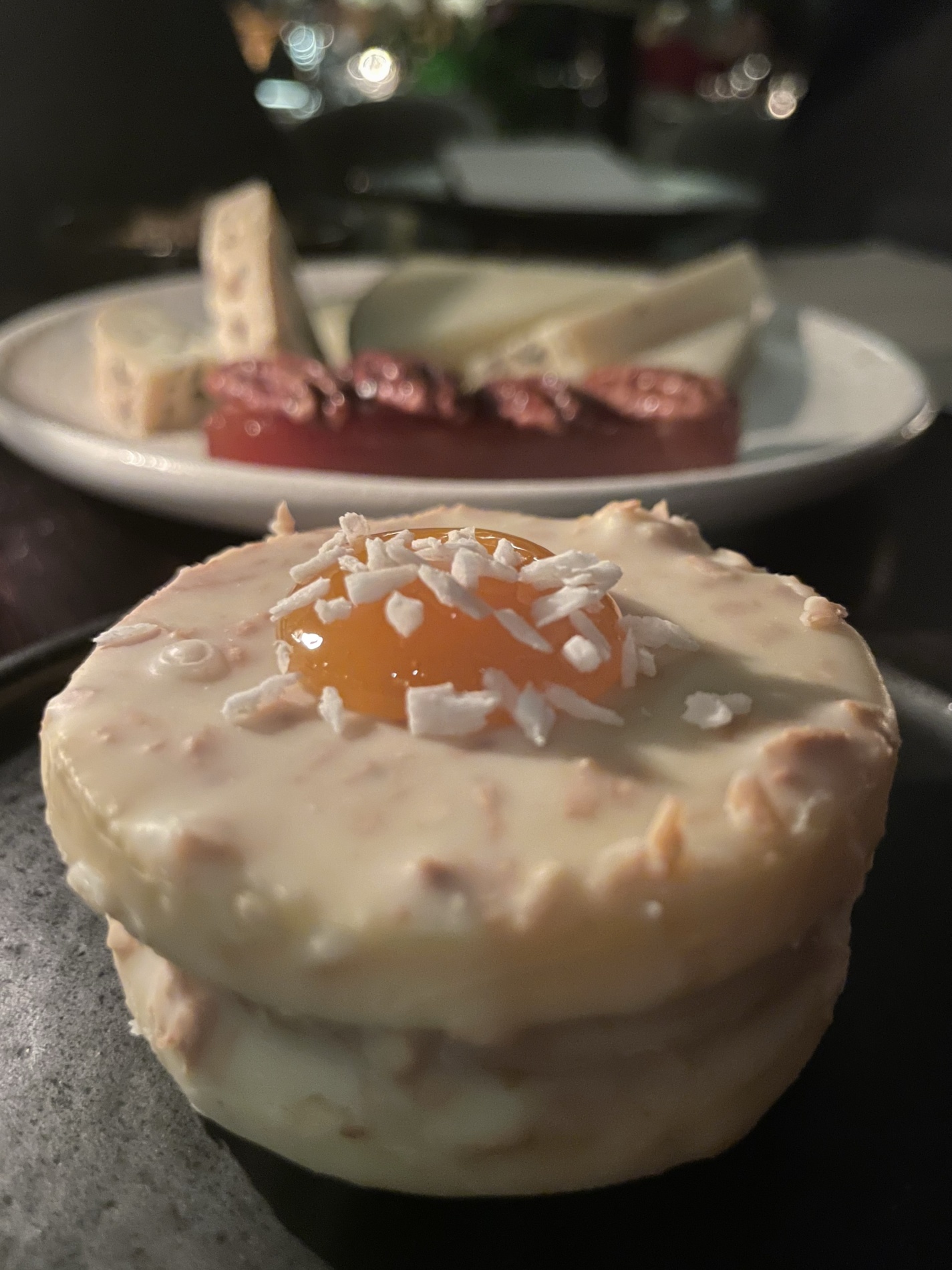 We saw others ordering the Chestnut & Clementine Goat Cheese Cake – it looks to be a nice, light dessert option. The combination of chestnut and clementine goat cheese would be unique and refreshing.
Another dessert we saw glide by was the Island Chocolate Royal, Coffee & Mezcal Ice-cream. This dessert is perfect for those who love coffee and chocolate. The combination of coffee and mezcal ice-cream is a rich choice and no doubt makes for a delightful after-dinner treat.
However, we chose a selection of Cheese from Fromagerie Beillevaire, Candied Pecan & Quince. The cheese board is a great choice for those who enjoy cheese and traditional flavours. The quince is a nice touch, as it is not used enough with cheese anymore as so many places try to overdo a classic board. It's great to see creative, traditional flavours on the menu here amongst some absolute show-stopping creations. The candied pecans add a nice crunch to the dish and if you want to end more traditionally but with an amazing selection of cheeses this is your option.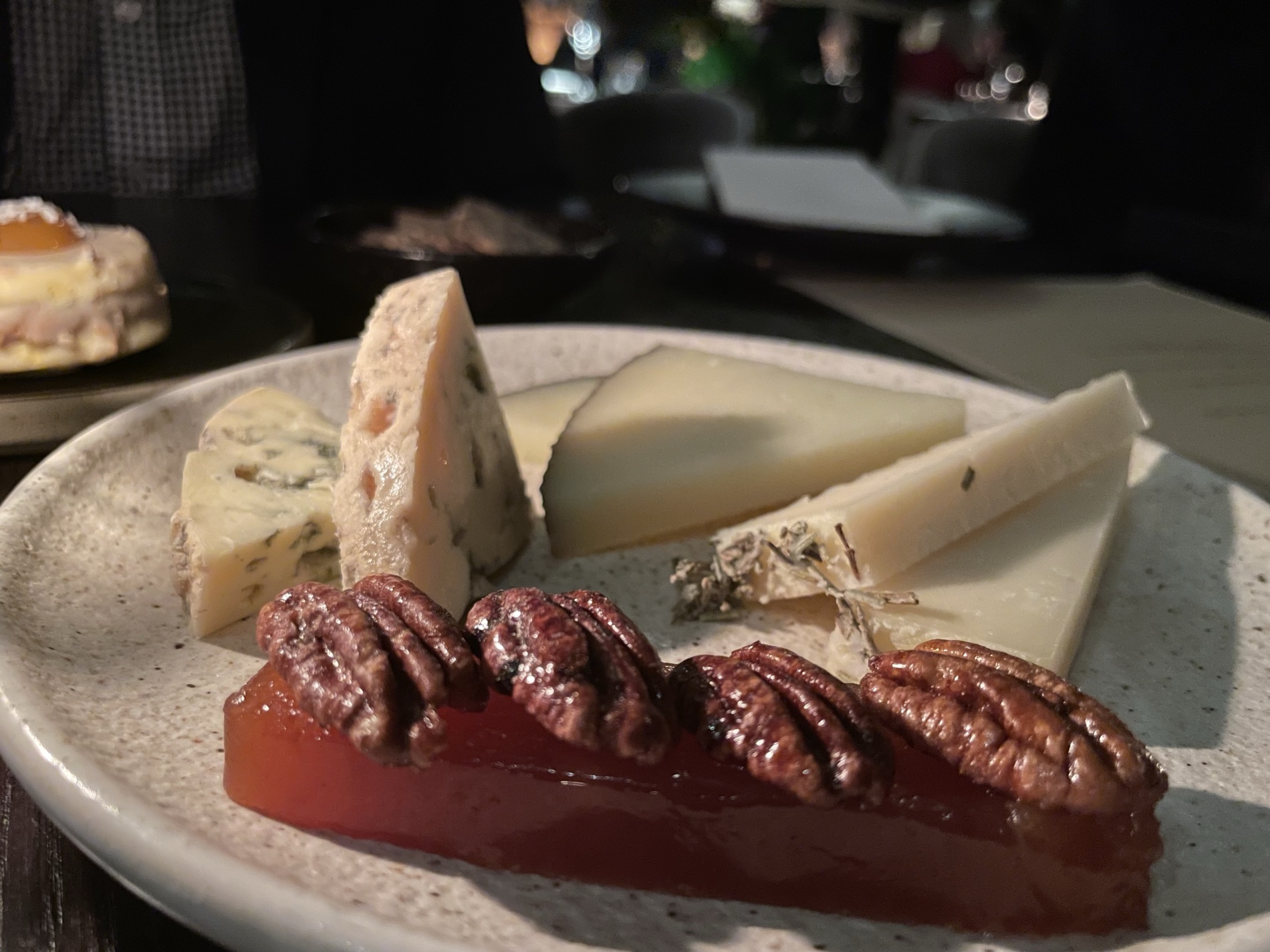 The Mandrake's location, amenities, and world-class restaurant make it a must-visit destination for those looking for a truly unforgettable experience in the capital.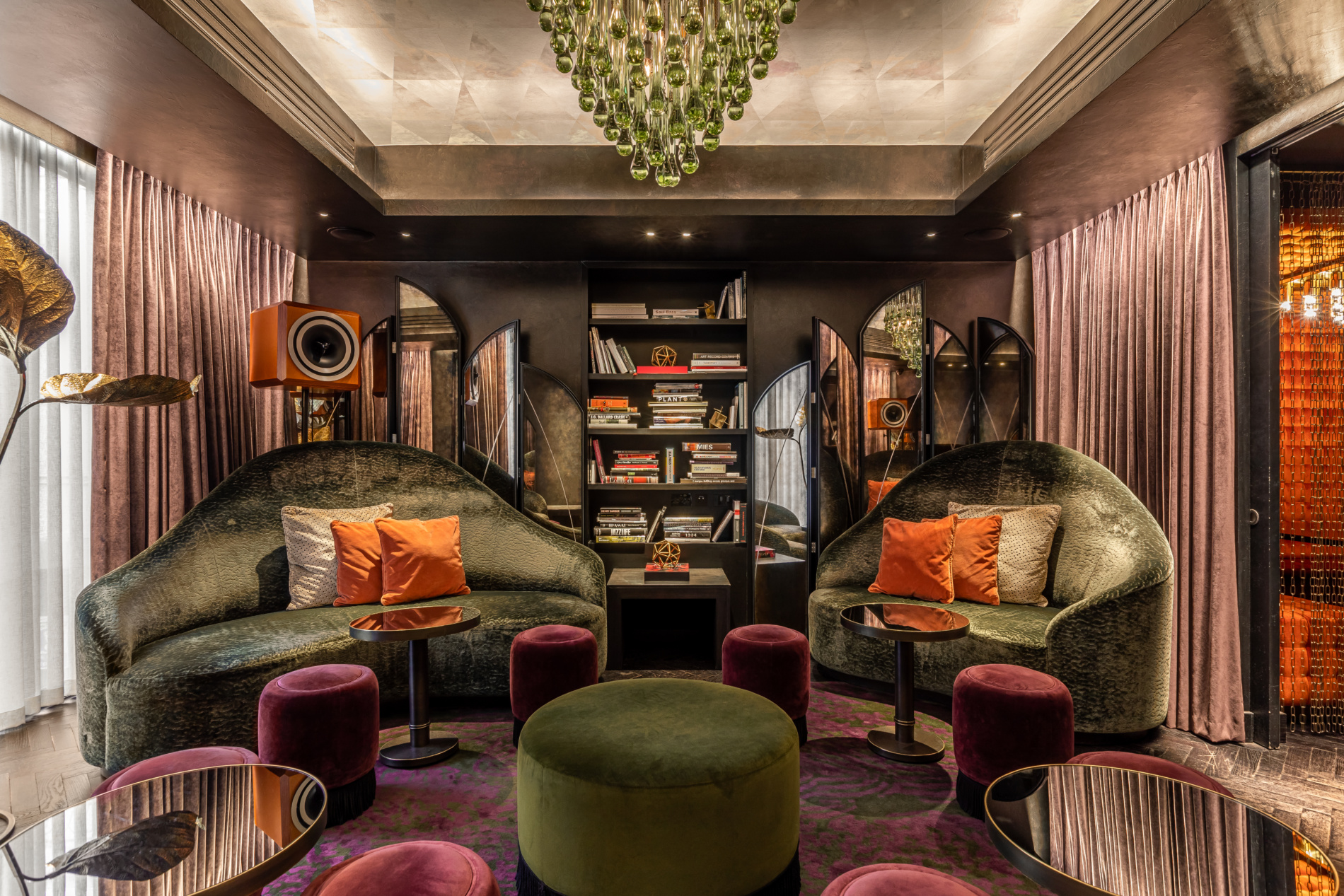 The hotel features 33 luxurious bedrooms, including three opulent suites and an award-winning penthouse.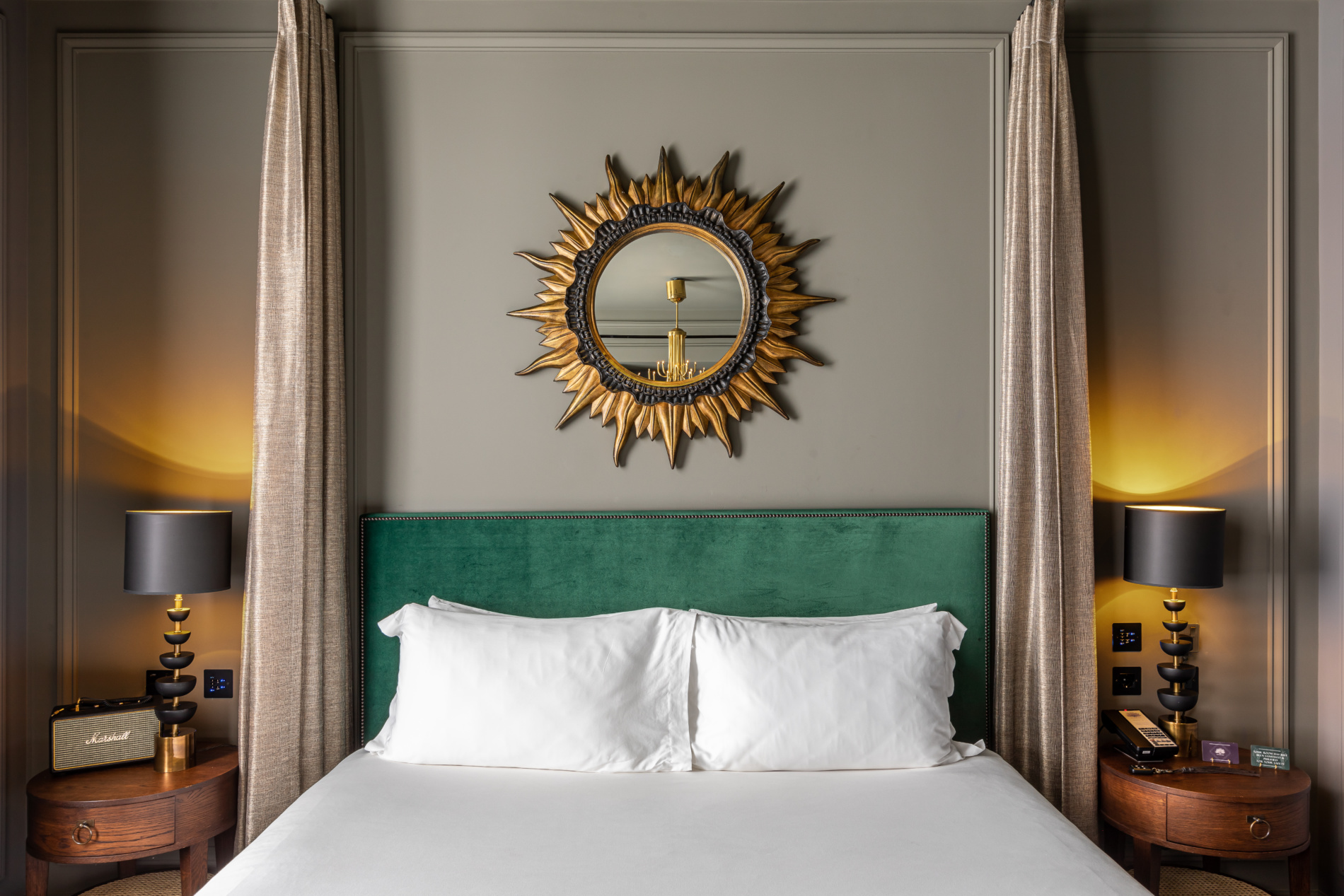 All of the bedrooms have been designed with comfort in mind, featuring a provocative use of colour, texture, and original works of art.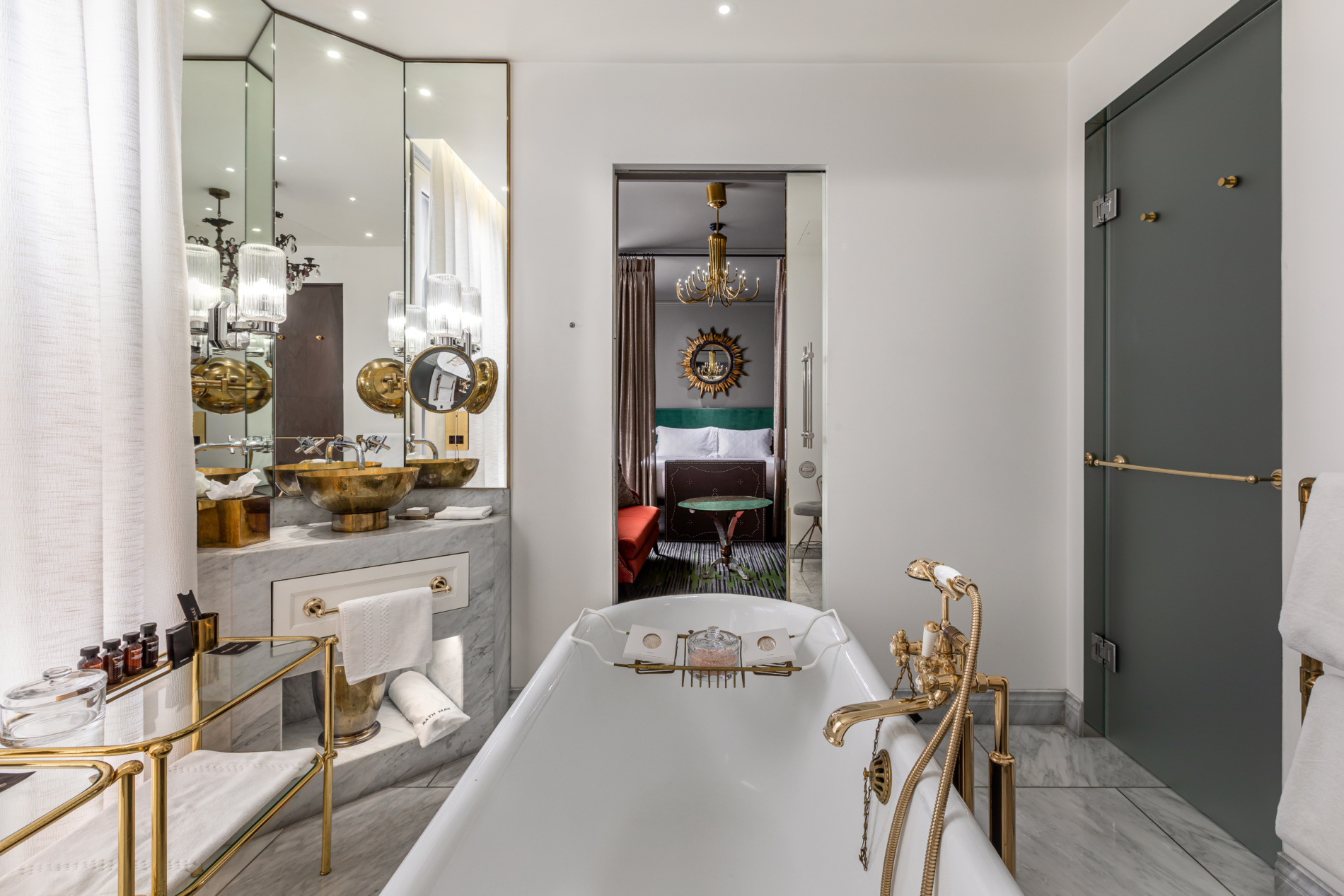 The hotel's destination bars, Waeska and Jurema, offer ethnobotanical cocktails that are unlike any others found in the city.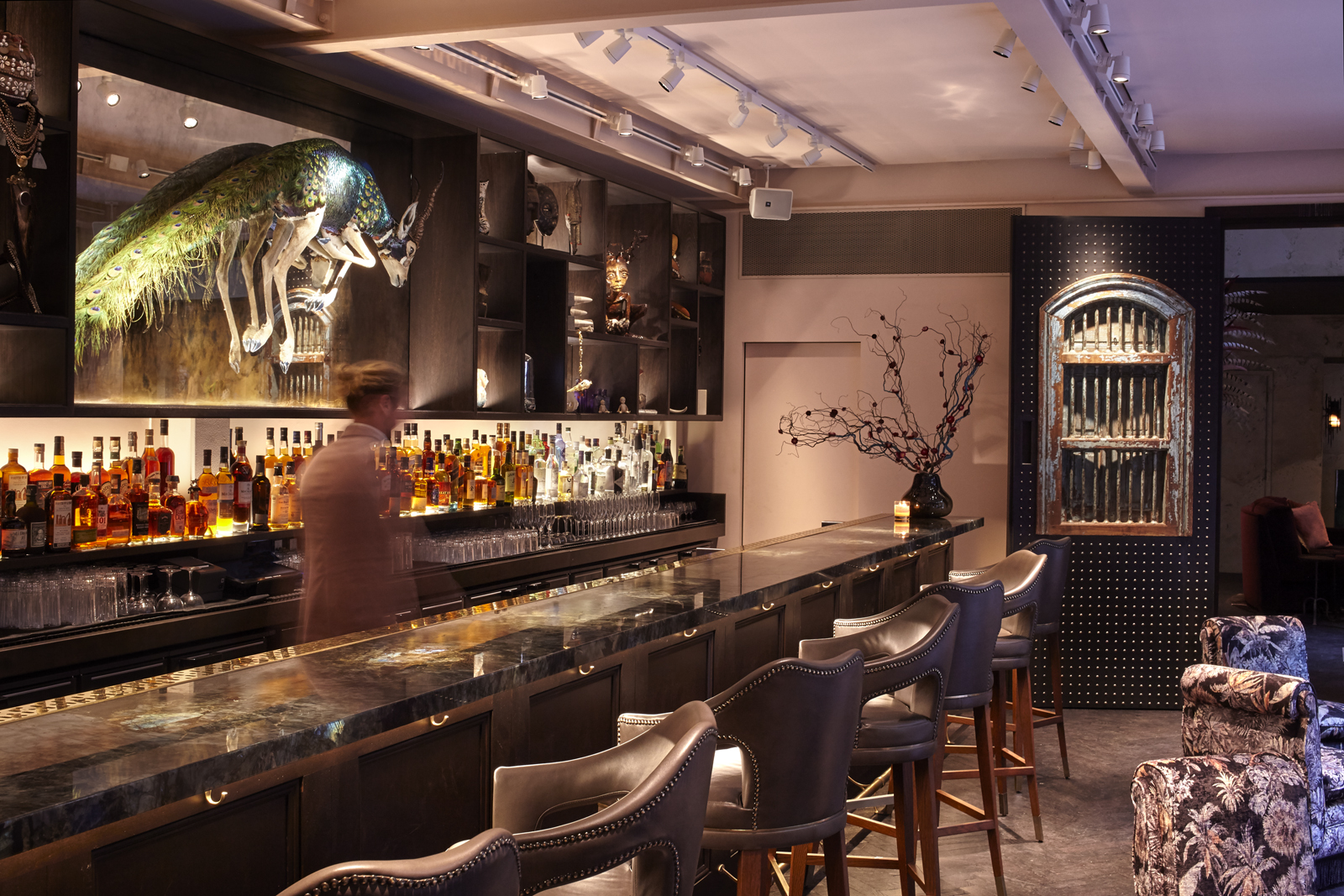 The Mandrake's renowned fusion of art, culture, and design brings a varied curation of artists, performers, exhibitions and events through its doors, turning the hotel into an ever-changing backdrop for new talent to shine.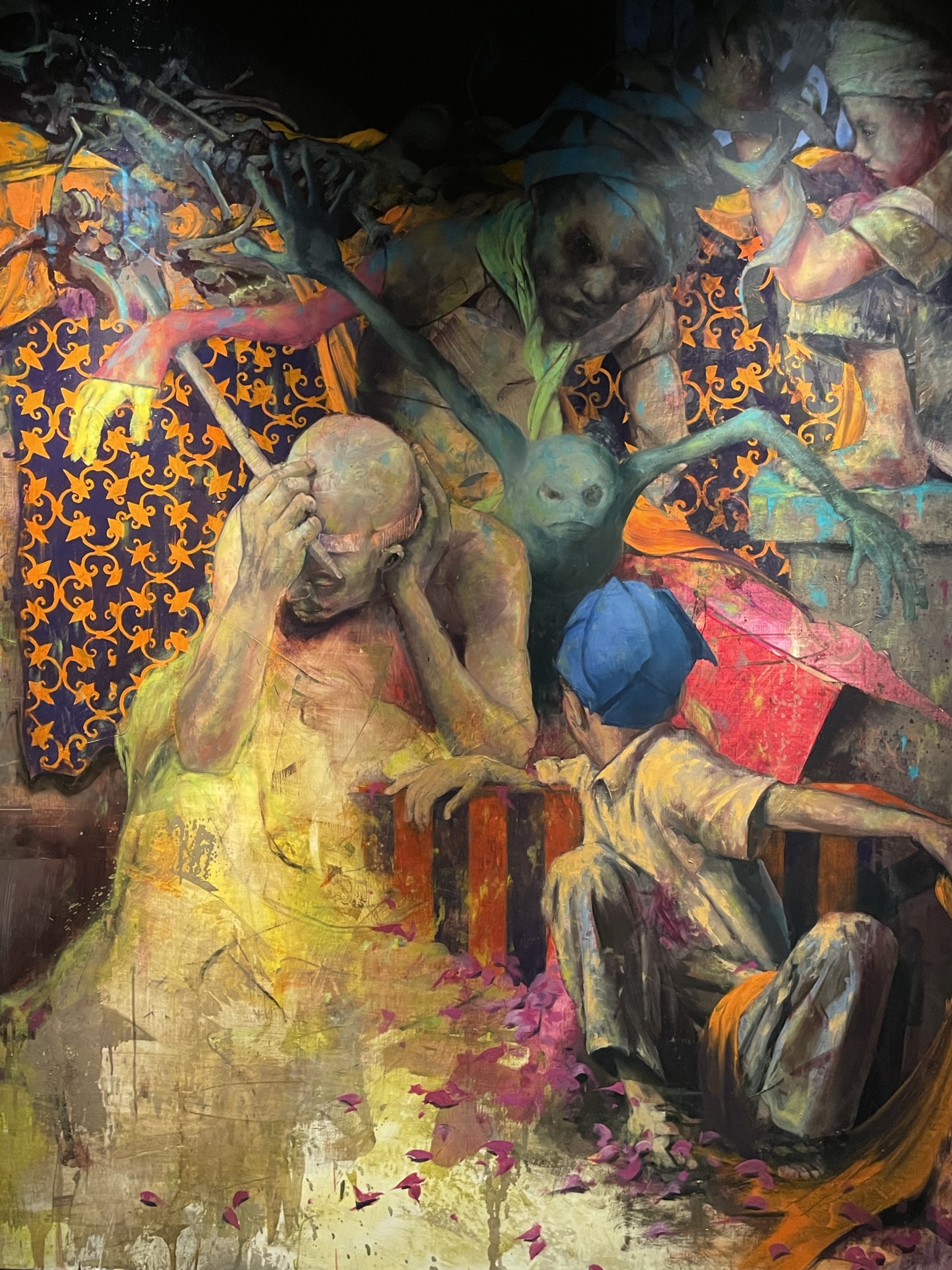 The Mandrake
20-21 Newman Street W1T 1PG
+44 (0)203 146 7770
www.themandrake.com