Streamline your kitchen's décor and never have to wash up by hand again with the Hotpoint HIC 3C33 CWE Integrated Dishwasher. Providing more power with precise control over cleaning performance, its advanced motor operating at just 46dBa means that you'll barely notice the all hard work it's doing behind the scenes to get your dishes sparkling clean.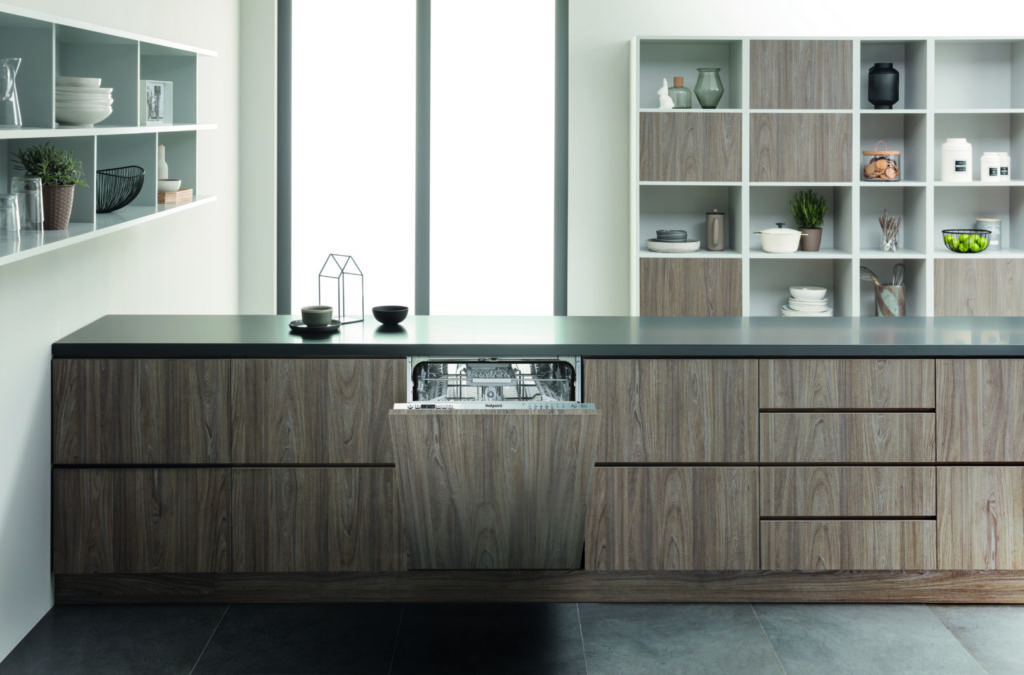 3D ZONE WASH TECHNOLOGY
Thanks to Hotpoint's exceptional 3D Zone Wash Technology, you can choose between 40% extra energy efficiency or 40% more washing power, dedicated to your choice of internal baskets for maximum cleaning on stubborn, baked-on food.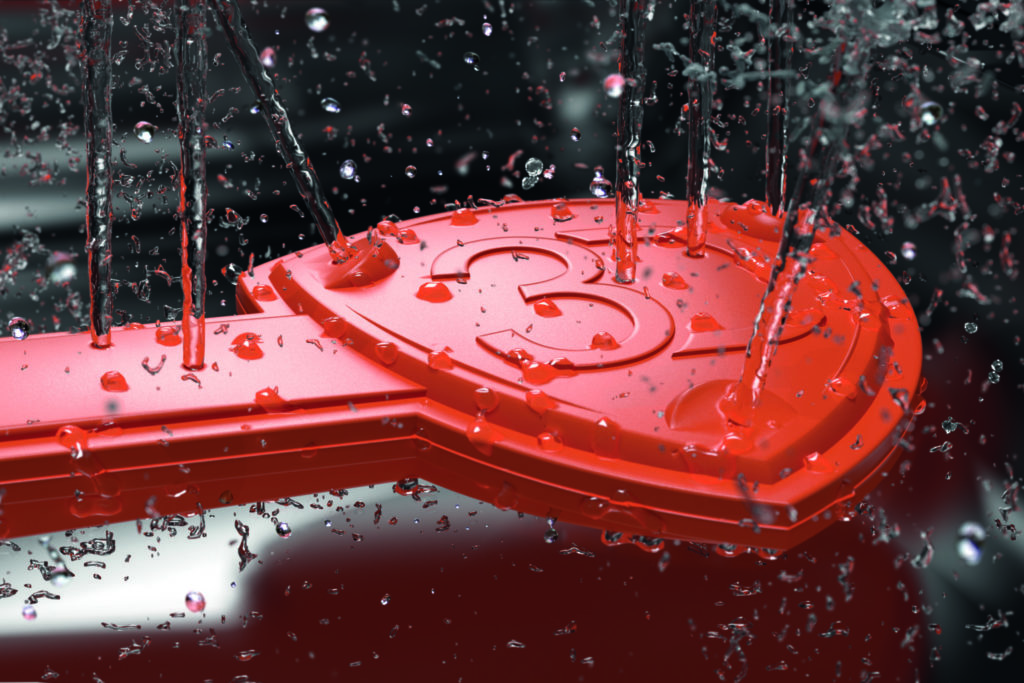 UP TO 14 PLACE SETTINGS
One of the main features we love includes the 14 place setting capacity created by a flexible storage system, including a Vertical Zone that lets you secure pans vertically to free up space in the lower basket. We've never seen that before!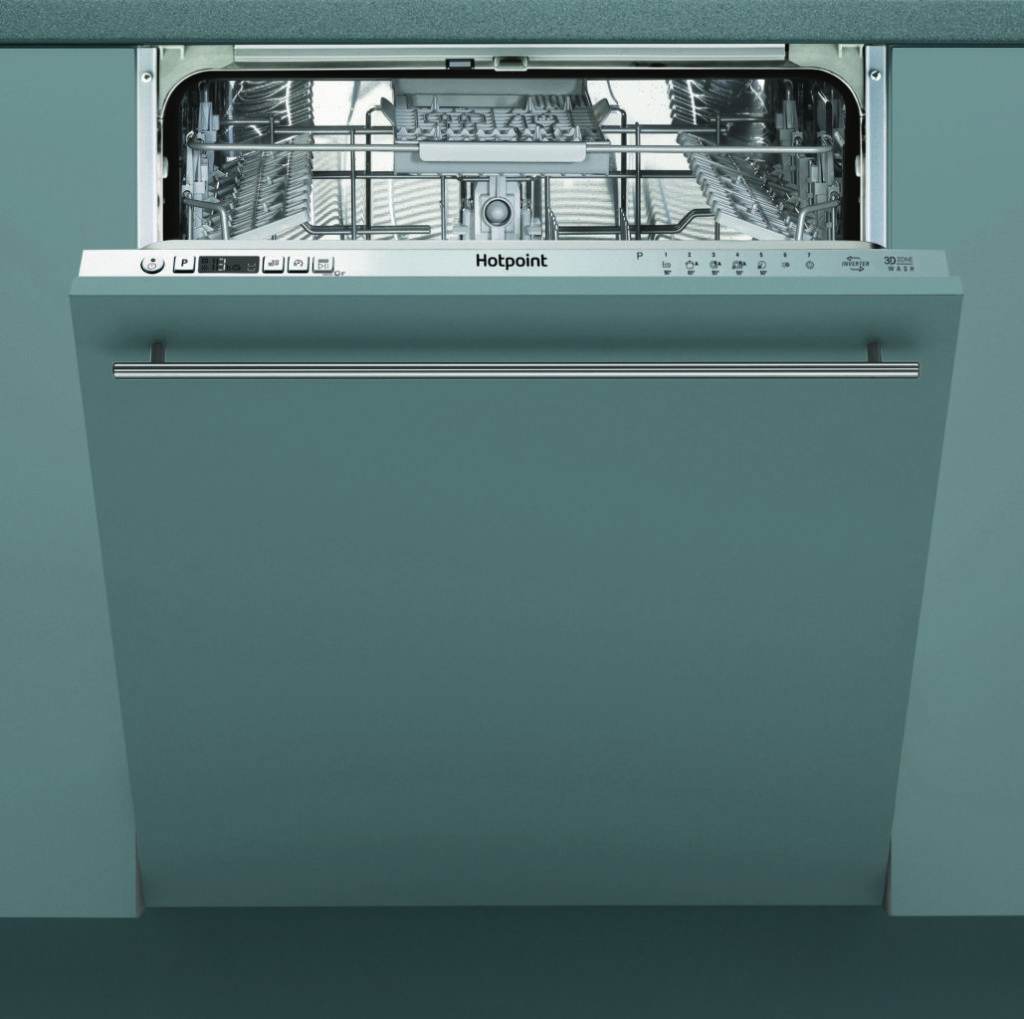 WASH PROGRAMS
There are 7 wash programs to tackle every possible dishwashing scenario from Eco – the most efficient programme in terms of its combined energy and water consumption – to Soak – to refresh crockery planned to be washed later. The Intensive program is perfect for heavily soiled dishes and pans with burnt food residuals.
RAPID WASH CYCLE
Another great feature is the rapid 30-minute wash cycle, which is ideal for half load of lightly-soiled dishes with no dried food residues.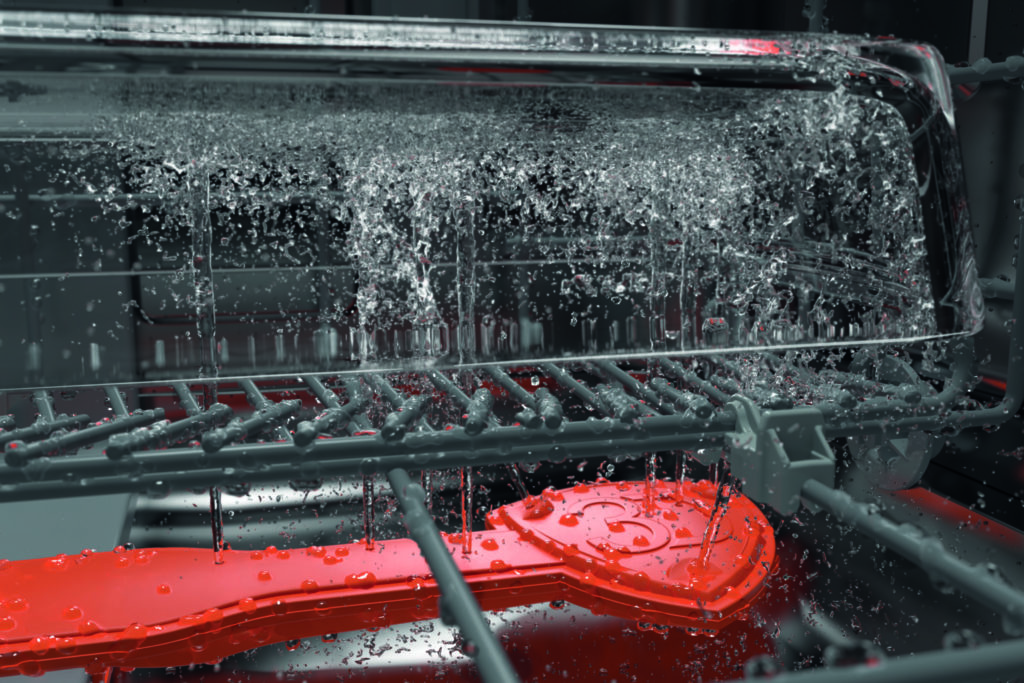 SLIDING TRAY
The upper rack is fitted with a removable sliding tray which can be used to hold small bits like first cutlery for toddlers or soy sauce dipping bowls essential for sushi.
INVERTER MOTOR
The Inverter Motor guarantees low-level noise on every cycle while being eco-friendly. Thanks to its capacity to vary the spinning speed, the innovative Inverter Motor can properly calibrate water pressure and, therefore, cleaning force, in combination with an optimised electronic control at all times. The magnets allow precise control of sprayers, directing the water with the right pressure, in the right spot and at the right time.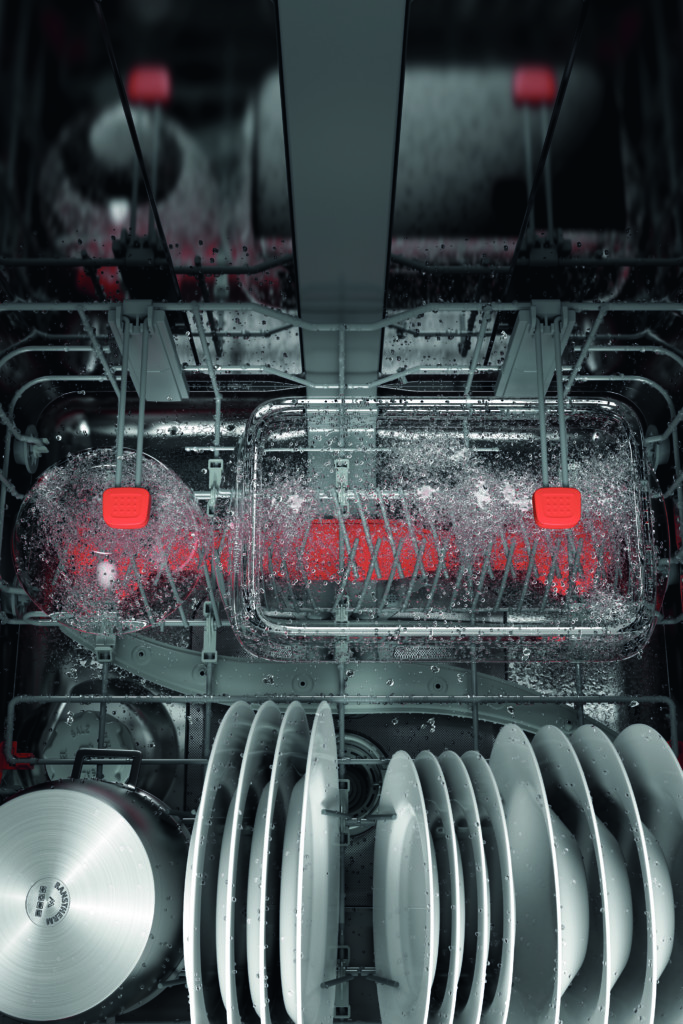 HYGIENIC CLEANING POWER
The tough, long-lasting stainless steel interior and the 3-stage water filtration gives you effective, hygienic cleaning power that keeps bacteria at bay but if you're looking for an extra level of clean, look no further than the amazing Sanitizing Program. Using a special cleaning solution while the machine's empty, the cavity's kept in tip-top condition.
TABLET BUTTON
With so many all-in-one detergent tablets on the market these days from the top-of-the-range Finish Powerball Quantum Ultimate All In One Dishwasher Tablets to supermarket own brand all-in-one dishwasher tablets, the indispensible Tablet button on the controls of the Hotpoint HIC 3C33 CWE Integrated Dishwasher guarantees maximum efficiency by adjusting the program so that the best washing and drying results are always achieved.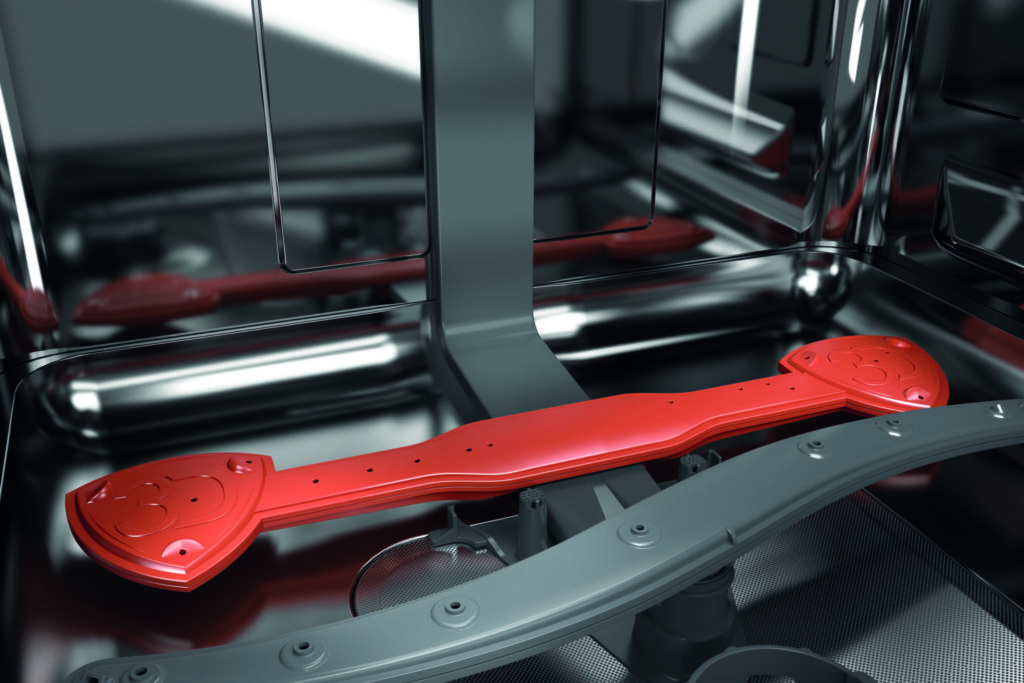 DELAY TIMER
This function allows you to delay the start of the washing program by up to 24 hours, allowing you to run the dishwasher at any time of the day, even when you're out.
ACTIVEDRY SYSTEM
The ActiveDry System automatically opens the dishwasher door at the end of the washing cycle to deliver better drying performance and improved energy efficiency. So dishes and glasses will be nice and dry when you put them away.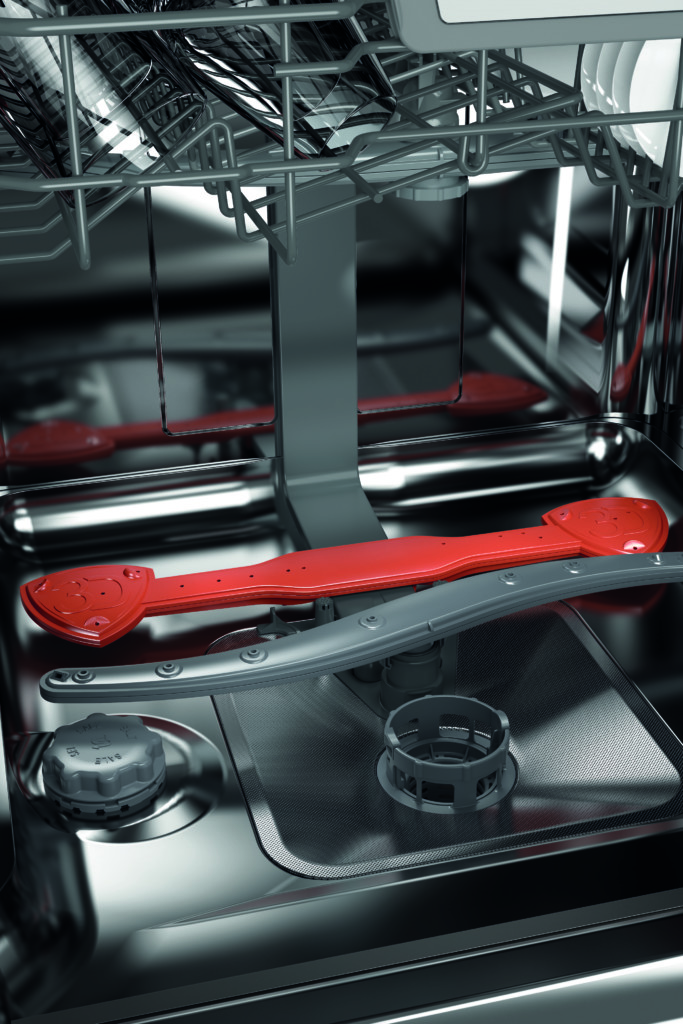 The Hotpoint HIC 3C33 CWE UK Integrated Dishwasher is £430 from www.hotpoint.co.uk and was featured in the 29th Edition of SLOAN!