Having a few drinks at Christmas is generally considered to be an essential part of the festivities, but a few can turn into many – sometimes too many. So how can you cut back on the alcohol this Christmas without feeling as though you're missing out on the fun? We asked Bunmi Aboaba, Sobriety Companion & Coach and founder of The Sober Advantage, for her top tips to reduce alcohol intake during the festive period.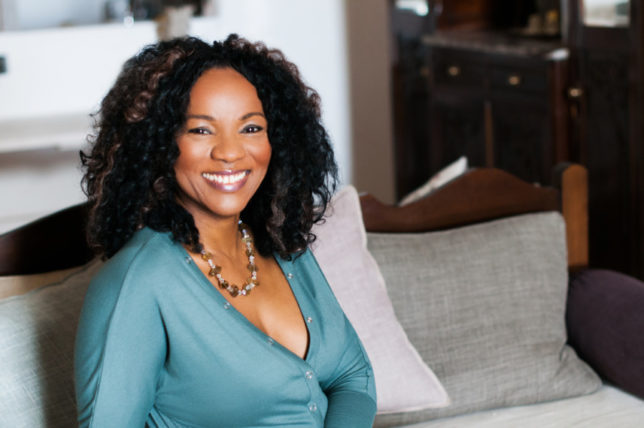 1. Timing
Start late, leave early. Give yourself enough time to have fun before it gets too boozy. "But what if I have to stay later?" The most effective way to work around this is to be the designated driver. Not only will people more readily accept that you're not on the booze, they'll love you for driving them home safely.
2. Little white lies
When you run into someone who doesn't know you're cutting back, it's OK to tell little white lies. Some of my favourite include:
"I just finished one"
"I'm coming down with a bit of bug"
"I'm designated driver" (and if they say "well, you can have one drink!" tell them you just did)
"I'm on antibiotics"
"I have got an early start tomorrow"
3. Buy your own drinks
Buy your own drinks, and keep a glass in your hand so people won't hassle you and buy you an alcoholic drink.
4. Indulge in non-alcoholic cocktails
One of the best things about non-alcoholic cocktails is you can mix your drinks without fear of a dreaded hangover. Drinkaware has some great mocktail ideas.
In London, mocktail bar Redemption draws crowds for its beet "martinis" and coconut water "margaritas". Most bars, pubs and clubs all over the UK will have all the ingredients for plenty of non-alcoholic cocktails; you'll be pleasantly surprised. And imagine waking up the next morning hang-over free and with a very healthy bank balance.
If your family has a tradition of drinking Buck's Fizz in the morning or a mulled wine on Christmas eve, then you can still join in. Google Delia's non-alcoholic mulled wine recipe and the delicious mocktail version of Buck's Fizz is orange juice and sparkling white grape juice.
5. Throw your own non-alcoholic party
With the advent of Club SÖDA NYC, a community that holds some pretty awesome sober parties in New York City and London – it's clear that not drinking is the 'in thing' right now.
So, stay home and invite some friends over for a low alcohol evening. Sometimes there's nothing better than a hilarious board game night with your friends or a movie night with the family.
6. Go easy on yourself
It seems like we all have to be in 'go go go' mode at Christmas. But actually, it's fine to do everything at your own pace. Turn a 'Christmas do' into a 'Christmas don't.'
7. Remind people before they buy you a gift
According to a survey by Sainsbury's, around 37% of people receive alcohol as Christmas gift. So, in the run up to Christmas, gently remind people you're cutting back. If you feel awkward mentioning this, then you could always drop a few hints about what you actually want.
Finally, get out there and have fun. Just because your Christmas doesn't include over-indulging on alcohol it doesn't mean it can't be fun and festive.
About the author
Bunmi Aboaba is a Sobriety Companion and Coach, and founder of The Sober Advantage. Bunmi helps people battling a variety of addictions to get control of their lives and beat their addiction – for good. Bunmi uses a variety of techniques to help her clients, all of which she has used herself to help her gain her sobriety and remain sober for 10 years. See: www.thesoberadvantage.com and https://www.linkedin.com/in/bunmiaboaba/