Dourthe Wines state that: "Diane de Belgrave is produced at Dourthe's Classified Growth property, Château Belgrave, in the Haut-Medoc north of the city of Bordeaux. A ferret and crown on the label is a reminder of the estate's rich hunting history dating back to the reign of Louis XIV when the château was used as a royal hunting lodge."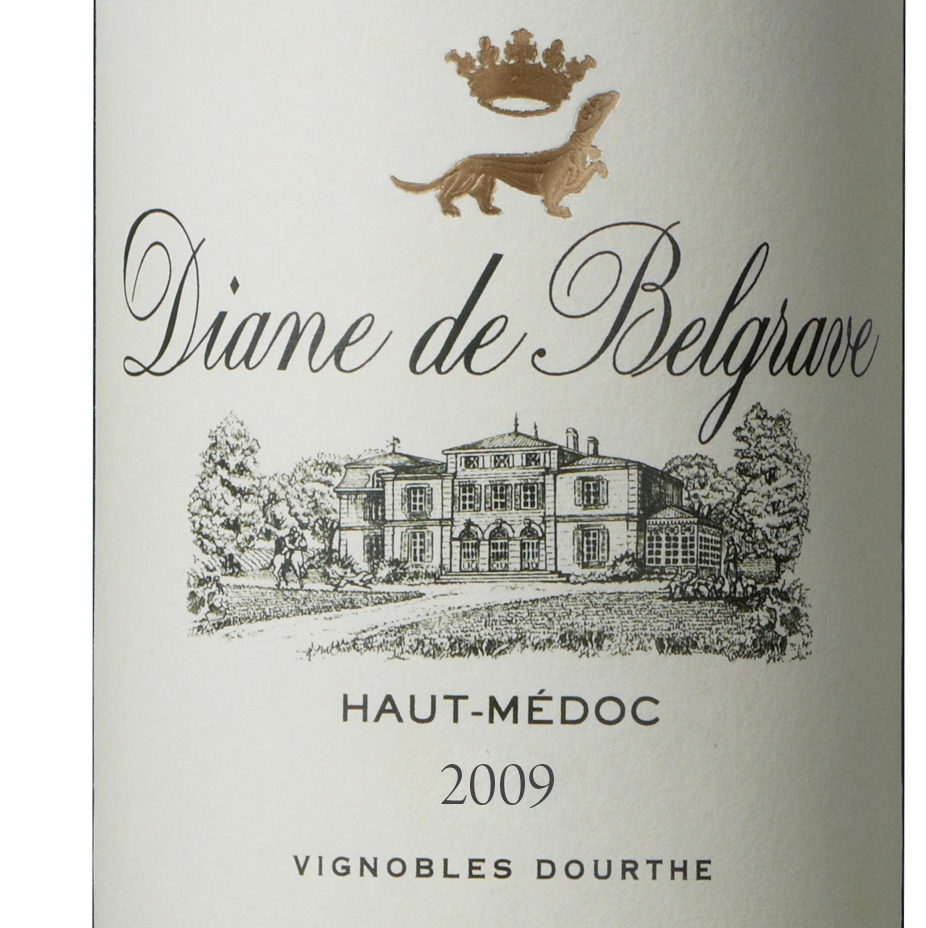 The wine is a deep red colour. On the nose, generous ripe red fruits are complemented by a touch of spice with a mature rounded character. A well balanced palate has elegance and depth underlined by youthful tannins which we felt needed to be softened with age. Saying that we think this is a classic example of a Bordeaux which is best enjoyed on a special occasion or a Sunday lunch when friends and family are all together.
Diane de Belgrave 2009 is available from Oddbins at £17.50 a bottle.
See the review score below to find out how we rated this wine.