Delve into the 'New Age of Old' with Elle & The Pocket Belles… These sassy and stylish ladies quite simply sizzle on stage and will captivate you. The statuesque Elle and her Pocket-sized Belles perfectly embody the class and glamour of the Golden Era. They will tease and tantalise you… spinning Vintage Swing inside out and upside down. These vintage beauties are sure to get your toes-a-tappin' and your arms-a-flappin' with their take on classic favourites, contemporary hits as well as their original songs.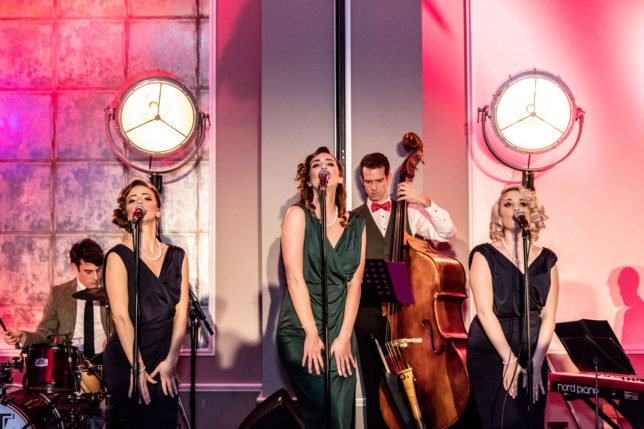 Elle & The Pocket Belles have performed all over the UK and Internationally. They regularly entertain at prestigious venues including the iconic Quaglino's in Mayfair.
As well as taking the festival scene by storm… Elle & The Pocket Belles have performed at Glastonbury, Latitude, Shambala, Wilderness, Boomtown, Nozstock, Beautiful Days, London Wonderground, Twinwood, and annually at The Goodwood Revival.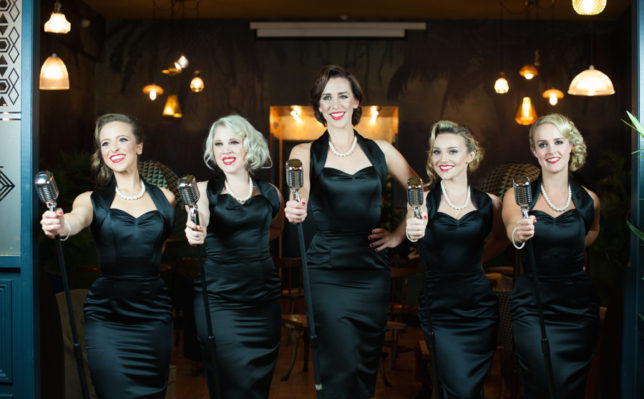 These ladies performed at The Queens Diamond Jubilee Pageant in Battersea, and actually performed in front of her Majesty at the opening ceremony of Heathrow Terminal 2, and in front of Prince Charles at Lancaster House.
Their first single "Swingin' Together" was released on Ragtime Records last year and their debut album is due for release in the next few months! Elle & The Pocket Belles have also delved into the Electro Swing world, collaborating and performing with "Mista Trick" and "Bart & Baker."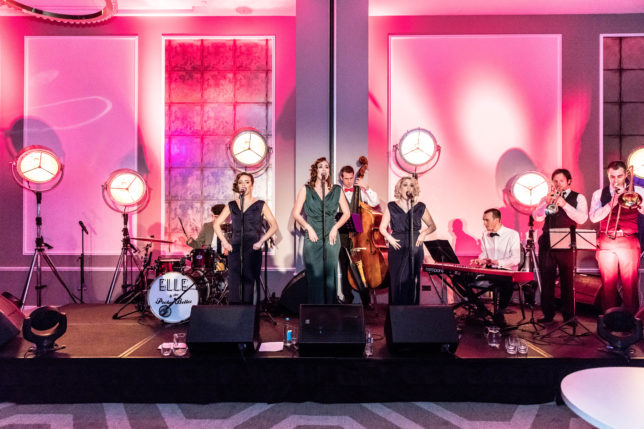 Hear them on catch up from their interview with Sloan on Colourful Radio – click on  www.colourfulradio.com/podcast/sloan and go to the 1am show on 13th October or cach them live as Elle & The Pocket Belles perform every Wednesday at Quaglino's in Mayfair:  www.quaglinos-restaurant.co.uk