Falling pregnant is a huge moment to celebrate but can also be daunting to accept and embrace the changes that take place in the body. As the baby grows, the body adapts physiologically and hormonally to facilitate the birthing process and recovery. Rosie Stockley from Mamawell shares her insights on how to make your exercise schedule work for your pregnancy.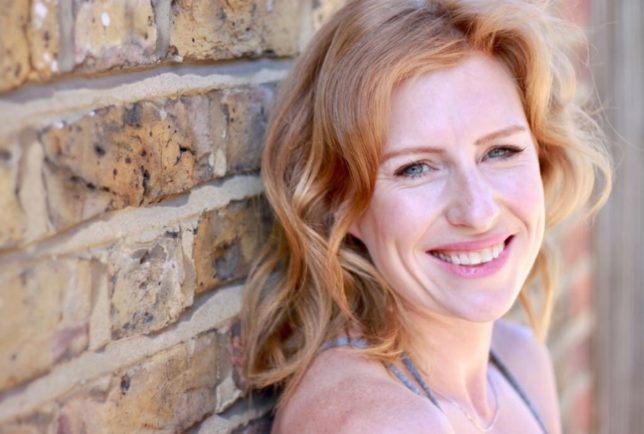 It can be difficult to balance work and family life with exercise, but making it a priority can really have a positive effect throughout your pregnancy and beyond. Staying strong and fit during pregnancy has huge benefits including:
Stronger pelvic floor, abdominals and increased endurance to aid labour.
Increased strength to assist with aches and pains associated with pregnancy, labour and post-birth, for example back pain.
Increased vitality and positive attitude which can greatly help with mood swings associated with hormonal changes.
Here are my top tips for staying fit and healthy during pregnancy:
Do what you know and love
It is advised not to start a new exercise routine when you're pregnant, but to adapt the moves you're already familiar with. Find something you love as that will help you stay motivated – whether its swimming or weights, spinning or yoga – find your sweaty happy place!
Take a specialised ante-natal class
Classes such as ante natal yoga and Pilates are designed to strengthen and prepare you for birth, so are a great option. These are classes that can be attended with no prior experience as they are formulated to be started during your pregnancy.
First trimester – listen to your body
The biggest hormonal changes come into effect in the first 12 weeks. You may feel sick, fatigued and also a little anxious about what is coming ahead. The highest rate of miscarriage is in the first 12 weeks, so make sure you listen to your body and don't push it too hard. As soon as the second trimester starts, you will feel much more full of energy and able to work out harder again.
Exercise for Daily Living
The simplest way to stay active during your pregnancy is to incorporate it into your daily routine, with the NHS stating that 30 minutes of exercise at least 4 times per week is beneficial. When you are busy, finding easy ways to incorporate exercise into your daily life is key. Walking to work, or in your lunch hour is ideal, jumping off the bus a stop early or taking the stairs are all great examples of exercise for daily living. In addition, finding a regular time to activate your pelvic core, for example when you're brushing your teeth, ensures this gets completed daily.
Be motivated by the group
When you're busy with work and possibly tired and demotivated, a group session could be the perfect class to keep you accountable. Better still if you can attend with a friend. If the class is not specialised ante-natal, make sure you inform the instructor of your pregnancy so they can guide you through adaptations.
One-on-one time
As your pregnancy progresses, many people wonder about how they can adapt the exercise for their changing body. Don't let this stop you, but maybe try a personal trainer with an ante and post-natal specialisation to guide you. They will make your time in the gym really productive, and maximise the positive gains in each session. They will also put you at ease, instructing you in the safest and post effective movements for the pregnant body. A personal trainer is a really great option when you're time poor – motivating you, and making every second count.
In conclusion, don't let time be a limiting factor in staying fit during pregnancy. Whether it's a class, private session or daily walk, find a way to prioritise it for the benefit of your body as it grows, throughout the birth and to aid with the post-natal recovery.
Visit www.mamawell.org for information on specailsed ante and post-natal classes and personal training.
About the expert
MAMAWELL was founded by Rosie Stockley in 2017 shortly after the birth of her daughter Charlotte. A fitness professional with a dance background, Rosie's high energy post-natal bootcamps, Ballet classes and private sessions in SW London will motivate and inspire. A pre and post-natal exercise specialist who understands firsthand the changes that the body goes through in childbirth, Rosie will guide you towards your fitness goals with patience, expertise and passion.