FlipBelt is a singular tubular waistband made of a moisture wicking, spandex-lycra blend that holds all your running essentials – phone, keys, money and gel packs in one place. Everything you need is sitting snug on your hip with no bulk and no bounce.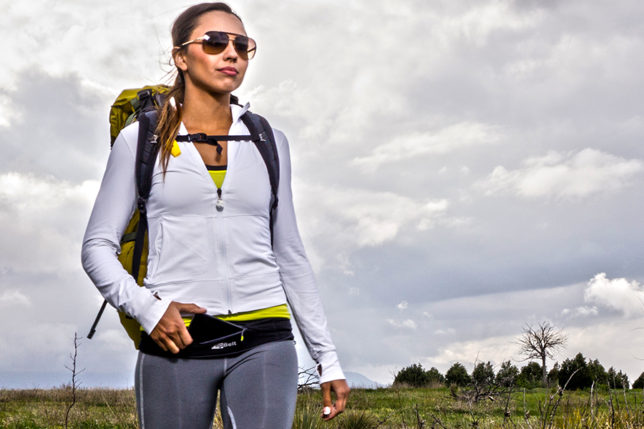 FlipBelt Zipper has a wider belt than the original FlipBelt Classic and an additional secure zipper pocket to keep all your valuables extra safe. The FlipBelt Zipper pocket is perfect for carrying cash, loose change, keys or important medical devices such as an insulin pump or inhaler.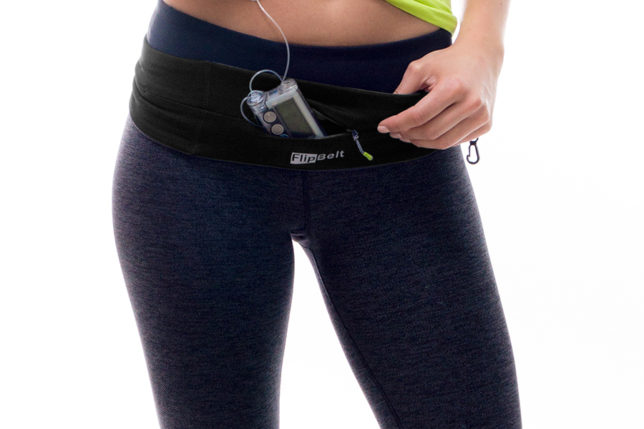 As well as the zip pocket, FlipBelt Zipper still features the zip free slots of the 'Classic' belt, allowing easy access to items such as gels and energy bars that you want to find quickly while running. Due to the extra width FlipBelt Zipper is also perfect for carrying bigger phones such as the Samsung Note or iPhone 6 Plus, along with important documents such as passports or travel documents.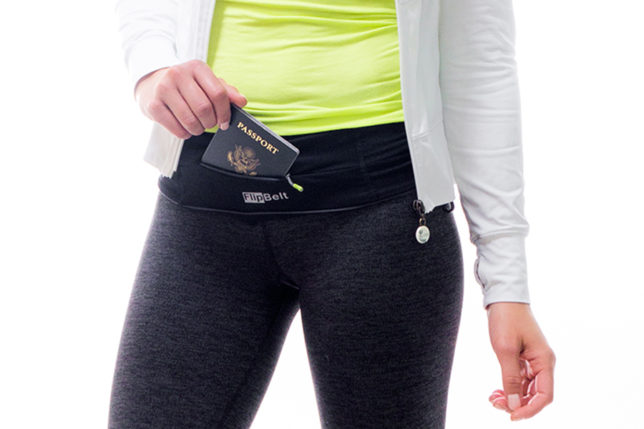 FlipBelt is a company based in Colorado USA, led by a health conscious, motivated team. FlipBelt was born out of their personal experience of being unable to find a unique solution that helped them during their fitness endeavours. FlipBelt is their first product and has received fantastic reviews from fitness journalists and customers alike.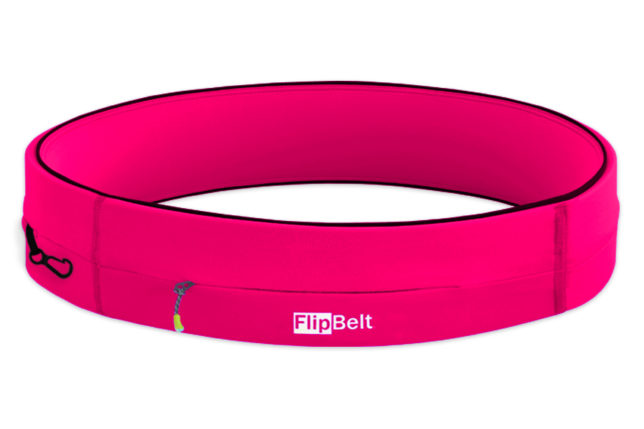 FlipBelt Zipper costs £32 and FlipBelt Classic costs £25. Both are available with free shipping from flipbelt.co.uk.
Unisex sizes: XS, S, M, L, XL
Colours: Jet Black, Carbon, Pink and Aqua. Classic is also available in Violet, Neon Punch, Royal Blue, Nuclear Yellow and Neon Green.