Charles Gulland is Managing Director of Wigwam® Holidays, one of the UK's most popular glamping accommodation providers. We asked Charles to answer some frequently asked questions on glamping and tell us why he believes glamping is here to stay in the UK.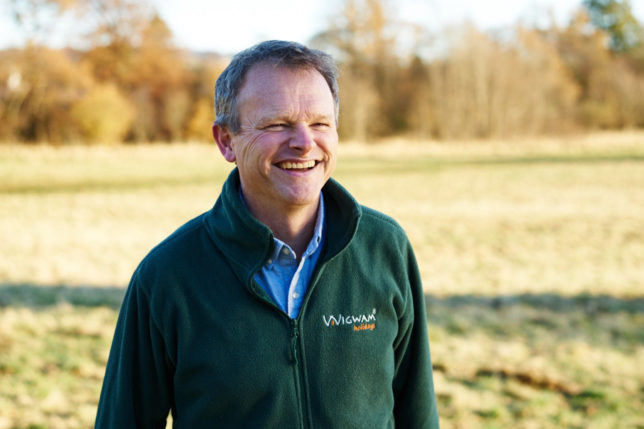 The British Summer is just around the corner and while many of us will be jetting off to exotic places, there's always room for a glamping staycation, too! We can't guarantee high temperatures and endless sunny days here on UK soil, yet there is more to a holiday than a hot sun beating down.
What is glamping?
Glamorous camping, otherwise known as 'glamping', is definitely here to stay, whatever the weather.
Glamping has been around in various forms throughout history. Think safari tents, nomadic yurts, even tipis in different cultures. Explorers of old used an early form of glamping for protection from the elements, while other nations used their accommodation as homesteads.
Glamping is a modern holiday twist on the same idea. And over the years, glamping has included just about any accommodation type, from a converted helicopter to an airstream trailer.
In short, it means you can enjoy the great outdoors in comfort and warmth.
How did it begin?
Back in 1989 (the year the Berlin Wall fell and the map of Europe changed forever) I was a student and I came up with the idea of a timber tent, using forest thinnings which could be used sustainably to provide shelter to walkers and other outdoor enthusiasts.
My first attempt looked more like a pyramid with windows and a door, and it was raised off the ground to allow air to circulate.
I then took one of these prototypes to the Royal Highland Show and in 1994, the first two Wigwams, as they were named, appeared on the West Highland Way in Scotland. This was the start of Wigwam® Holidays, one of the main glamping accommodation providers in the UK.
Why is glamping so popular?
Glamping now has a firm foothold in the holiday market. Why is this? Well, a glamping break can be taken in addition to a foreign break. Glamping sites are often easy to get to in spectacular UK locations. They're also affordable and can offer a luxurious experience – glamping is no longer about a basic structure with an uncomfortable bed. Hot tubs are also a must on many people's lists.
Glamping can also be a much greener way of packing in another cheeky getaway. Many glamping sites are part of a wider nature-friendly environment, such as a working farm or in an Area of Outstanding Natural Beauty.
And today, glamping is all the rage and with varying degrees of luxury. Some top of the range cabins include shower, toilet, washbasin, kitchen area, fridge, dining table and chairs, French doors and not forgetting two double beds.
Couples, solo or family?
Glamping is suitable for all travellers. Young, old, two legs, four legs, hitched or solo. Glamping is for everyone.
How to get a great glamping deal
None of us want to pay over the odds. Glamping might sound like it's got a high price tag, and you can spend as little – or as much – as you want! However, many glamping sites have great deals for midweek breaks, mid-season breaks and winter getaways.
You can glamp in winter?
You bet. While some sites will close for the winter months, almost as many will open while the snow is falling and in fact some of the most popular times of year for glamping are Christmas and New Year.
How do I become a glamper?
Anyone can be a glamper and it means you can take the family, and sometimes even the dog! You can drive more or less to the front door of your accommodation and campfires are a must. No tricky tents to erect, no leaking ground sheets and there could even be a TV!
Is there a glamping etiquette?
Glamping is very much like camping. Glampers should respect their neighbour's privacy and keep noise to a low level. There is also a pitch rule – no encroaching on next-door's territory with a windbreak larger than a house!
Will I be bored?
Depending on your mind set … no! Many sites are unplugged (limited phone signal and Wi-Fi that's hit and miss). Instead, it's about absorbing the peace and quiet, having a mindful time around a campfire along with a drink or two. Relishing a time away from gadgets and hustle and bustle. A time to find yourself again.
About the expert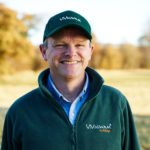 Charles Gulland is Managing Director of Wigwam® Holidays, one of the UK's most popular glamping accommodation providers with over 80 sites acros the UK and counting.