MUSTO, the world's leading sailing brand, was proud to announce in June that it has now, for the first time in its history, been named as official clothing supplier to Aberdeen Asset Management Cowes Week, the original British sailing regatta for the next five years.
MUSTO products are tested in the most hostile environments on the planet, to create some of the most innovative kit available today. This year's Cowes Week range will feature a mixture of technical and lifestyle clothing that allows fans to showcase their support for Cowes Week, both on and off the water.
The brand will be celebrating the event in full force with a multitude of events taking place throughout the week, that showcase the wealth of technology and innovation that only MUSTO, the world's number one can deliver. Aside from the large pop-up store in Cowes Yacht Haven, MUSTO will also be providing its customer care centre which offers everything from advice on garment care, to full repairs and kit maintenance for sailors of all levels.
The MUSTO Cowes Week range includes a multitude of the brands' most popular items such as the Quick Dry Sunblock T-Shirt, Pique Polo and a large array of one-off t-shirts, all featuring limited edition Cowes Week design.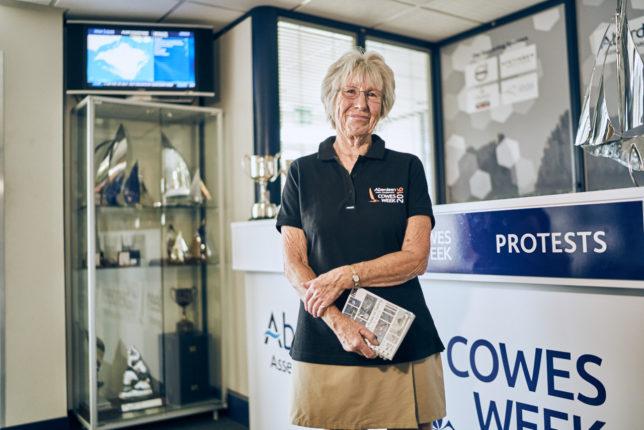 Sonia Mayes is Deputy Chairman of The Protest Committee at this year's event. Sonia may be strict when it comes to the rules of the regatta, but looks forward to the unique excitement of the competition each year. Sonia's favourite memory of Aberdeen Asset Management Cowes Week was a mass protest of 25 people. She looks forward to seeing old friends, and being part of the buzz for another successful year.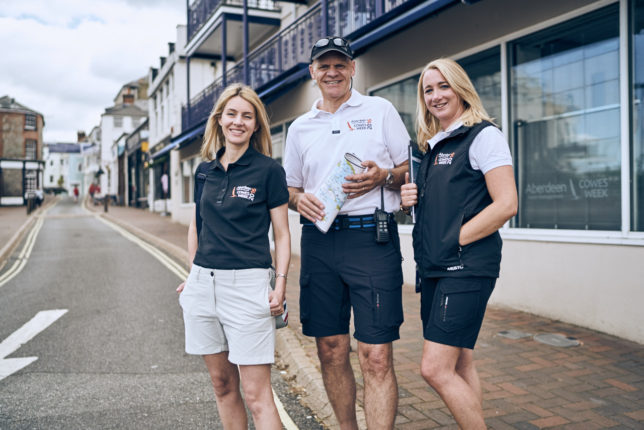 Regatta director, Phil Hagen, loves seeing the large number of people out racing on the Solent during Aberdeen Asset Management Cowes Week which can be up to 8,000 individual sailors.  At the end of the day when all of the racers come back in and have had a good day out on the water it's so rewarding.  Each day we set off 37 class races, some classes have several races, which can mean 39 starts in a day.  Each class averages 10 mark roundings per race, that's close to 400 mark roundings happening simultaneously on the water – it's a hell of an organisational feat. Phil is pictured with Commercial and Marketing Director, Kate Johnson and Sales and Marketing Coordinator, Kristen Lloyd.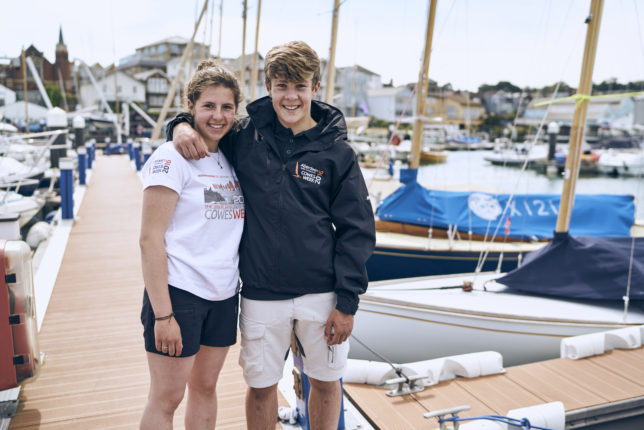 Brother and sister, Will and Sophie Heritage can't wait to compete at this year's event with Will currently holding the Under-25 Skipper trophy.  Will is most looking forward to competing with his father on an array of challenging courses. His sister Sophie is competing in her X-boat, 'Myrtle' and excited to be turning 18 and finally able to party at this year's regatta.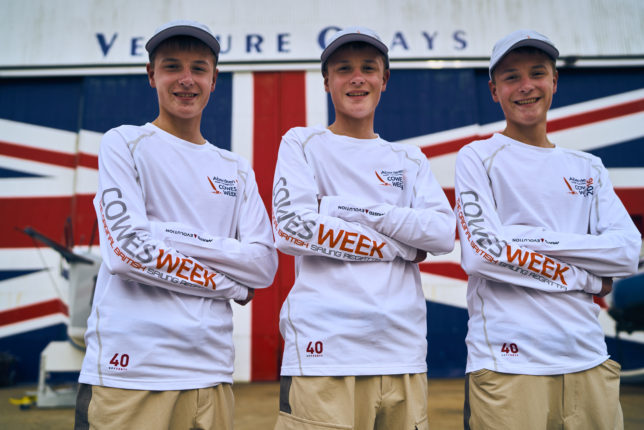 Aberdeen Asset Management Cowes Week 2016 is a huge breeding ground for young sailing talent and triplets Tom, Charlie and Harry (all 15) will be racing their Squib at this years Aberdeen Asset Management Cowes week. They look forward to the opportunity to race in a different part of Solent as "it's a great opportunity to learn from the other competitors".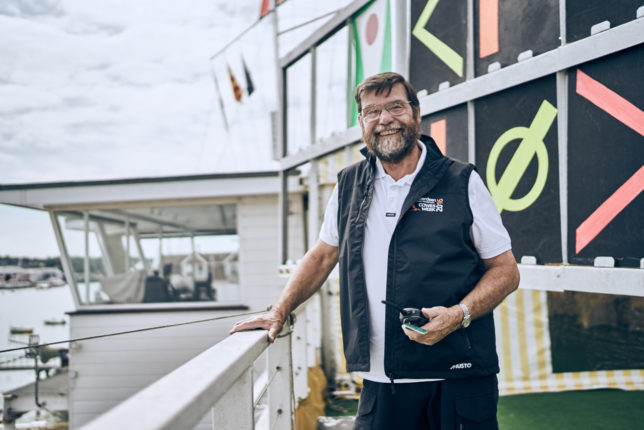 Line Officer Tod Taylor, plays a huge role in ensuring all competition runs smoothly and fairly during the regatta. He is looking forward to The Friday Night Spectacular which he watches from his house in East Cowes and says "the Typhoons, Red Arrows and Fireworks make the most fantastic noise. It's a special evening".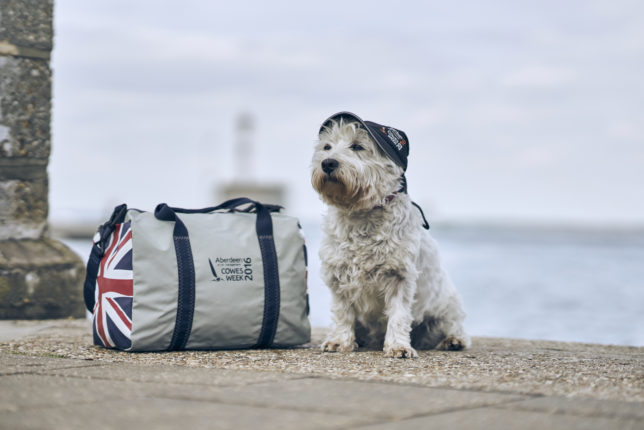 Last, but by no means least, is Aberdeen Asset Management Cowes Week mascot, Bertie Lloyd. Bertie especially enjoys dropped snacks left by Cowes visitors and recalls with great fondness, the time he was bought a special doggie ice cream. He hopes the purchaser of the ice cream returns, but is a little anxious about this years fireworks display.
COWES Week is a true celebration of the lifestyle and for spectators the brand will be offering the chance to win a trip to Antigua, the sailing capital of the Caribbean, worth £6000. Log on to www.musto.com for more details. This is a dream trip for anyone in the sailing community and anyone wanting to celebrate the Caribbean sunshine without leaving the UK can do so during the MUSTO takeover of of Pier View bar on Wednesday 10th August, open to all.
The range includes the famously versatile waterproof BR1 Sardinia jacket, featuring all the industry leading technology included on the original Sardinia but with beautifully understated Aberdeen Asset Management Cowes Week 2016 branding. In conjunction with the Sardinia, MUSTO will also be offering a Cowes Week version of its BR1 Corsica, again with waterproof capability but with a sleeveless design offering supreme freedom and comfort in warmer climates. The gilet even features a headphone exit point, allowing the wearer to listen to their favourite tunes when out on the water.
www.musto.com