Olivier Amar is one of the UK's leading consultant plastic, reconstructive and aesthetic surgeons with more than 15 years' experience. Here he discusses taking a natural approach to aesthetics.
We all age but it is how we age that is most important to me. Ageing does not happen evenly across the years, it can creep up on us. Perhaps you have been through life challenges, a bereavement or even sudden weight loss – and when it does happen, it can affect even the most beautiful person.
That's why so many of my patients say 'I want to look like me again'. They are not interested in extreme transformations or looking like their favourite Hollywood star. They want to appear natural and a rejuvenated, refreshed version of themselves. They know ageing well is now a choice – as is having wrinkles.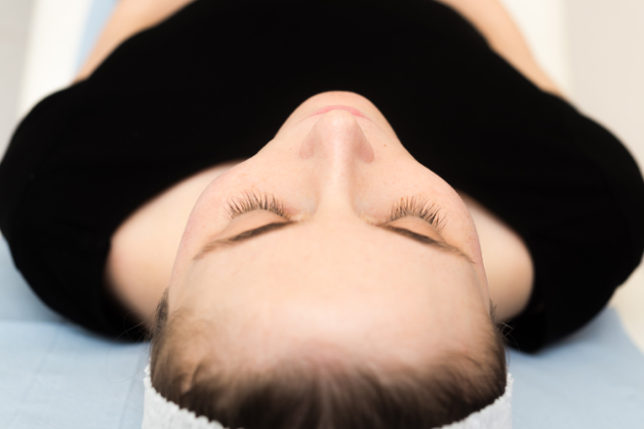 How your face and lifestyle are linked
You might be forgiven for thinking that the word 'natural' and 'aesthetic surgery' cannot be linked. Yet in the past few years there have been incredible advances in research so the approach to aesthetics mirrors social trends.
Just as we now lean towards fresh, clean, organic food, use organic skincare and eco-products in our home, so too we can choose a natural approach to anti-ageing procedures. New statistics from The British Association of Aesthetic Plastic Surgeons (BAAPS) show patients are exploring non-surgical treatments rather than traditional cosmetic surgery.
Subtle is in – dramatic is out
Gone are the days when women and men wait until they are in their 60s for a life-changing face-lift that dramatically changes their appearance after weeks hiding out in a darkened room with sunglasses.
Rather I now see patients in their twenties upwards who want tiny tweaks to rid themselves of imperfections as they age using minimally invasive procedures. They want little or no social eviction time. They want day surgery and most of all they want natural, light changes which are easy to top up every few years.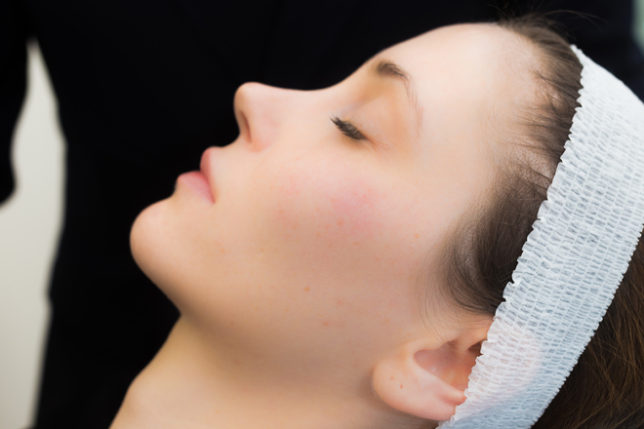 There's no age limit!
Facial rejuvenation and procedures such as blepharoplasty (eyelid lift) can be performed on men and women of most ages. It's never too late to discuss options as long as you are fit and healthy. My older patients who are in their 80s haven't asked to look like a 20 year-old but they want to have more confidence about their looks and to look naturally good.
Of course when natural aesthetic procedures are used the effects are more subtle. So it is vital for patients to understand that if they require a light touch the results are refined but they will not last 15 years.
PRP Express
And this is how we reach such an amazing new technique such as my PRP Express. It's organic, it's natural and it's non-invasive, meaning minimal discomfort for the patient.
Popular with brides to be (and mothers of the bride) not to mention everyone from models to City workers, it's a 30 minute treatment that uses the patient's own blood. The platelet rich plasma (PRP) is then directed under the skin using a single injection with a tiny cannula on either side of the face. This in turn stimulates collagen.
The effects? It won't get rid of wrinkles but it will soften lines and improve skin texture. So, in two weeks your friends and colleagues are sure to say, 'Wow you look great! Have you been on holiday?'
PRP gives you a real glow – the sort of glow that sometimes even a holiday can't buy.
About Mr. Olivier Amar
Mr Olivier Amar MD Surg (Hons) is a French Aesthetic Plastic and Reconstructive Surgeon (GMC: 7007834) based in London and specialises in stem cell/fat transfer, facial rejuvenation, liposuction, body contouring, breast and buttock enhancement. These are all performed under day surgery.
Known as the 'master of refinement' due to his meticulous approach and attitude, Mr Amar's reputation among patients and peers alike comes from exacting standards and the use of subtle, unique techniques which turn aesthetic surgery into an art form.
After graduation from the University of Marseille, Mr Amar worked alongside his father, Roger Amar, creator of the Fat Autograft Muscle Injection (FAMI) technique, a non-surgical facelift that uses stem cells harvested from the patient's own fat. With more than 15 years' experience, Mr Amar has brought world-leading skills and expertise to the Cadogan Clinic where he is considered one of the UK's leading consultant plastic, reconstructive and aesthetic surgeons.
To find out more, please visit www.cadoganclinic.com and www.olivieramar.co.uk