As featured in the latest edition of SLOAN! – Richard Boston, author of The Boss Factor: 10 Lessons in Managing Up for Mutual Gain, explains the importance of choosing your leader wisely and dispels the myth that you have no choice about who gets to be your boss.
Many people believe they've no choice over who gets to be their boss – or, at least, that their choices are very, very limited. Some feel trapped in their current roles, working for bosses they really don't like, who stifle their creativity and offer them little or no autonomy while piling on the pressure day after day. You might be one of those people. My intention is to help you spot the choices you do have and to leverage those choices to create opportunities to improve things. Improving things might mean making a bad situation better or turning a good relationship with your boss into one that's truly distinctive and creates additional value for you, for them and the people around you.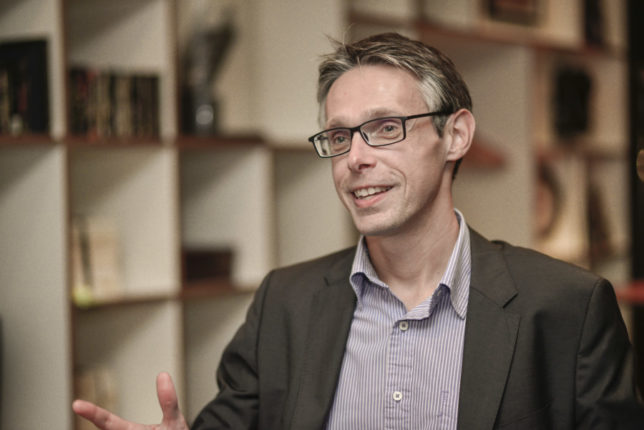 To show you what I mean, think about the boss you've found most challenging and ask yourself:
What life and career choices led to you being in that particular role in that particular organisation at that exact time, which meant you had them as your boss?
Before you took the decision to work with them, what 'due diligence' did you do? Did you go into that relationship with your eyes wide open or did you enter it blindly? Did you enter that 'marriage' knowing little about the person you were marrying? Or maybe you were ignorant but characteristically optimistic?
In the initial weeks and months, were you disappointed with their flaws but convinced you could change them? Or begrudgingly resigned to their imperfections and a life of rolling your eyes and tutting? Or did you begin that relationship with a robust assessment of their strengths, style and manageable limitations that confirmed your gut instinct that this would be a truly successful and enjoyable relationship?
What could you, perhaps, have done differently in the early days of that relationship that might have increased its chances of success?
When it comes to due diligence, the chances are you're like most people. When looking at the amount of research people do when preparing to join a new organisation, The Institute of Leadership and Management (ILM) found that 28% of people put in less than an hour's research and 42% spend 1-4 hours; 6% really go to town and put in more than 12 hours10. The focus of that research, though, seems to be on the organisation – its strategy, its reputation and so on – not about the person who'll be their boss. It's little surprise, then, that only 68% of new starters found clear connections between the information provided in advance and the actual work and 30% of new joiners are seeking to leave within their first 12 months.
My point here is that you are not to blame for your boss's shortcomings, any more than you can take credit for their strengths. However, the vast majority of the factors that determine whether our bosses succeed or fail lie in the relationships they have with the people around them – their own bosses and other senior stakeholders, their peers, the people they lead, even the people in their personal lives. Likewise, your success or failure depends heavily on the relationship you have with them. Both of you bring good things and bad things to that relationship. So both of you need to take responsibility for your choices and their consequences, even if one of you is 90% 'to blame' and the other only 10%.
Find out more about how to choose your leader wisely and 9 other practical lessons that can transform your upwards relationships at work in The Boss Factor – 10 Lessons in Managing Up for Mutual Gain by Richard Boston (Jan-2018, PB, £14.99, Leaderspace). Available now on Amazon.co.uk