Here's our choice of the five must-have beauty buys you won't be able to live without this spring.
1. IMAGE Skincare – RONERT MD Collagen Lip Enhancement
RONERT MD post-treatment collagen lip enhancement SPF 15 is a paraben-free ultra-hydrating polypeptide complex formulated to visibly enhance the volume of lips and diminish the appearance of fine lines. Not only does it help to reduce temporary irritation after lip procedures but also its SPF 15 provides enhanced sun protection and promotes skin health. Formulated by plastic surgeons, this is backed by science so you can be sure you will get maximum results. RONERT MD post-treatment collagen lip enhancement SPF 15 by IMAGE Skincare is £35. Call 0345 504 0461 to find your nearest stockist

2. Dr.'s REMEDY – Trio Gift Set
This range of podiatrist formulated vitamin enriched nail care has been created by New York based board certified podiatrists, Dr. Adam Cirlincione and Dr. William Spielfogel. The nail care range is vegan friendly and an 8-free nail polish suitable for individuals with yellow, discoloured or brittle nails as well as individuals with strong healthy nails who want to keep them that way.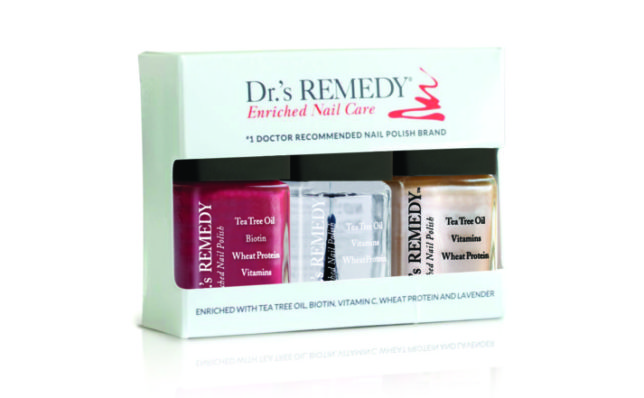 Dr.'s REMEDY Enriched Nail Polish contains a patented blend of naturally occurring, nourishing ingredients including Organic Tea Tree Oil and Wheat Protein which is not found in traditional lacquers, which can minimise the appearance of dry brittle nails, hydrate nail cuticles and improve the wear-time of your nail colour, providing a high shine. Dr.'s REMEDY Love & Peace Trio Gift Set is £32.45 available from www.feetlife.co.uk
3. Hairburst – Growth & Volume Spray
Hairburst Growth & Volume Spray is packed with hair-loving ingredients including nettle leaf, Pea extract (otherwise known as AnaGain) promoted healthy hair growth, Vitamin B5 adds a burst of volume, wheat proteins inject volume directly into the hair shaft and provides fullness, and cloudberry moisturises and detoxifies the hair.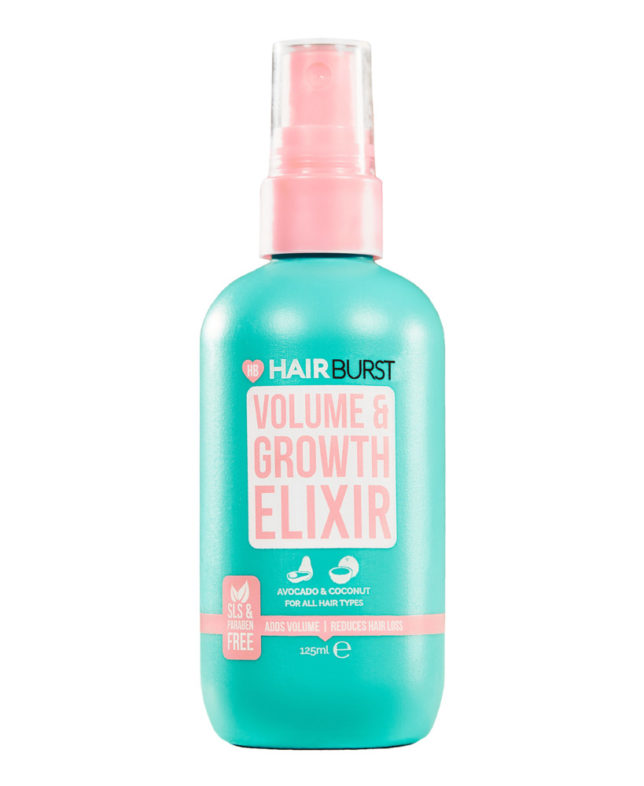 It is recommended that for maximum growth potential,  the elixir should be used daily after washing hair and sprayed liberally into the roots and lengths before drying and styling. The elixir is packaged in the signature Hairburst green & pink, and smells of delicious coconut and avocado. Hairburst Volume & Growth Elixir is £23.99 available from www.hairburst.com
4. Rubis – Slant Tweezers
The 2018 eyebrow trend for thick low maintenance brows means less time on grooming and more time doing what you love. All that is required is patience for growth, a quick swoop upwards with a eyebrow brush and a light tweeze every few weeks to keep tidy underneath. Our favourite tweezers at the moment are the Rubis Slant Tweezers which are high quality and do the job perfectly. £21 available from www.cultbeauty.co.uk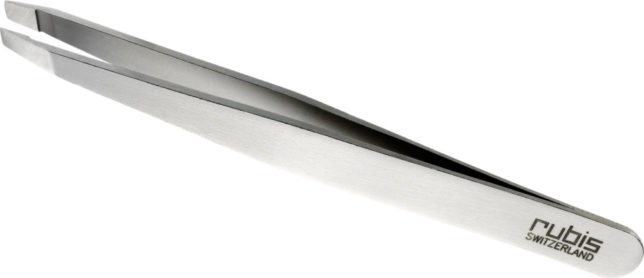 5. Andrea Garland – Lip Balm Compact
Whether it be Liberty prints, dainty florals, cats, dogs or birds, the lip balm compact collection from Andrea Garland has something for ladies everywhere. All the mirrored compacts are hand poured with Andrea Garland's special 100% natural beeswax small batch lip balm that gently nourishes, smooths and protects the lips whatever the weather. The designs are so cute that its hard to choose just one but we love the poodle compact which is quirky and sweet looking. Andrea Garland Pastel Lip Balm Compact is £15 available from www.andreagarland.co.uk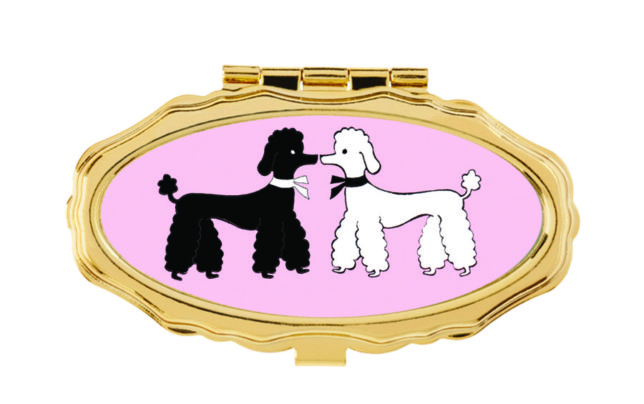 For more great health & beauty ideas, click here to check out the latest edition of SLOAN! featuring cover interview with the lovely Rebecca Ferguson.