Global fitness leader Zumba is launching an edgy new HIIT-style cardio and bodyweight training programme, STRONG by Zumba®, where every move is synced to the beat of the music. STRONG by Zumba are teaming up with Team GB athlete and Olympian Perri Shakes-Drayton and Made in Chelsea star and personal trainer Ryan Libbey to bring the programme to their slew of fans.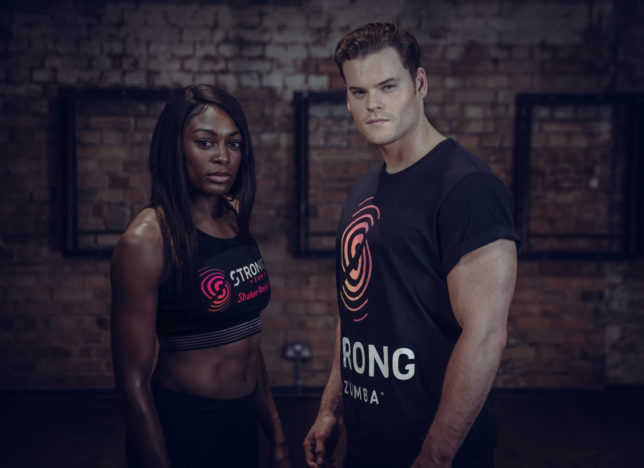 In a fitness industry first, STRONG by Zumba uses reverse-engineered music tracks to match every move in the class. The result is a one-hour workout that focusses on training to the tempo through a fully immersive group fitness experience.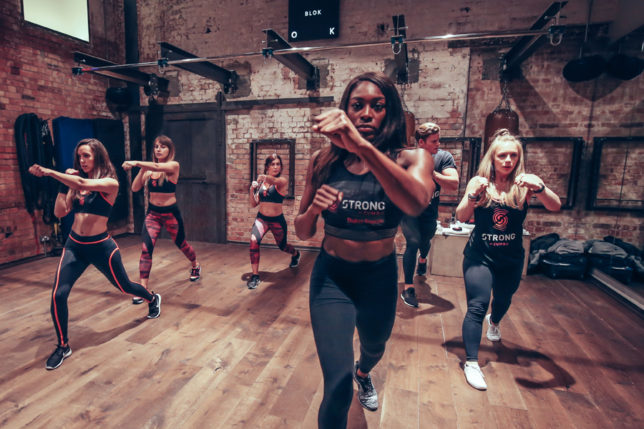 Recent studies have shown that moving in sync with music allows the body to use energy more efficiently as well as distract people from pain and fatigue, elevate mood, increase endurance and promote metabolic efficiency. Participants of STRONG by Zumba are more likely to do more burpees, squats and lunges in each class, reaching their fitness and body transformation goals quicker.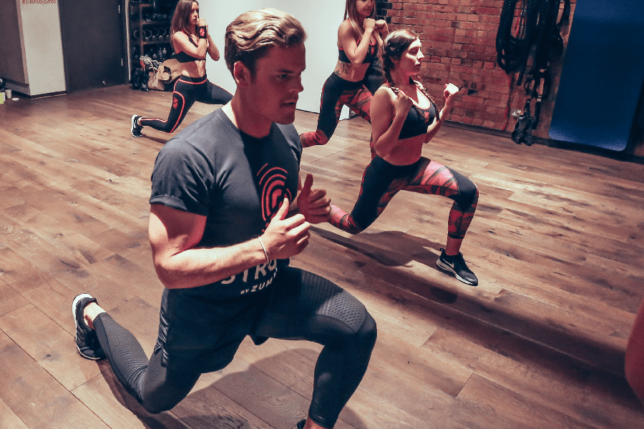 Zumba have collaborated with music producers from around the world to create powerful tracks for the programme, including Grammy winning producer Timbaland who said, "I was excited about the idea that a fitness brand approached exercise in a way that no-one has done before – a workout created where music is the main motivator."
Perri Shakes-Drayton said, "Music is key to any training I do. It gives me that extra boost to push me through the pain barrier! That's why I was so drawn to STRONG by Zumba. Because it's a HIIT-style workout synced to music, it's different from anything else I've tried. Its surprisingly challenging and great fun!"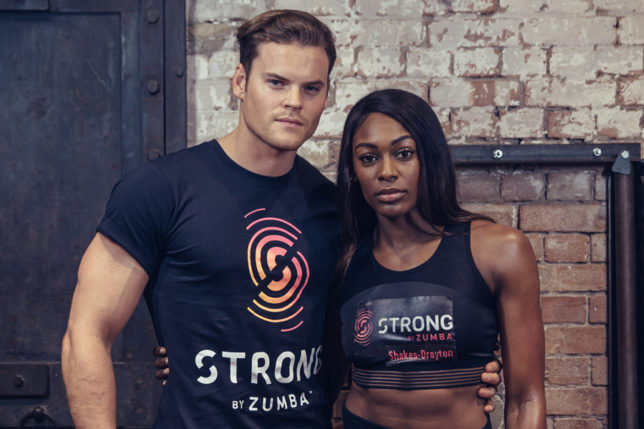 Ryan Libbey added, "I'm a big fan of HIIT workouts – for myself and for my clients – but this is something completely new for me. It's a tough workout and the role the music plays in driving you to do more is really evident when you're reaching exhaustion – you just seem to be able to keep going."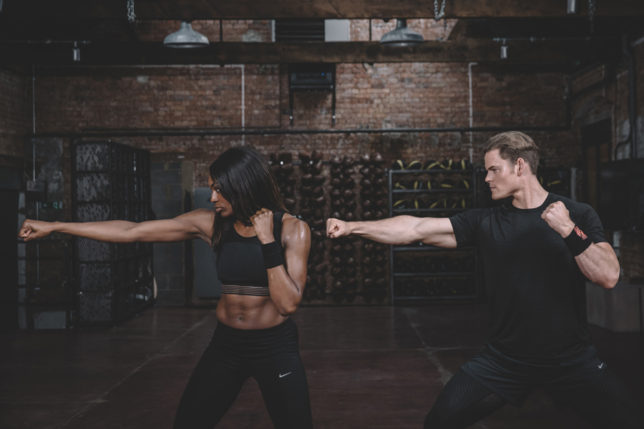 The class has already caught on with the fitness "it" crowd in the US with celebrity trainer Josh Holland, whose clients include Madonna and Victoria's Secret Angels, seen taking classes and announcing that he will be teaching STRONG by Zumba at his soon-to-open gym.
STRONG by Zumba classes launch nationwide this month. Find your nearest class at www.strongbyzumba.com and check out the video below to see the class in action and behind-the-scenes footage of the photoshoot with Ryan and Perri…