SLOAN! has been fans of The Hideaways Club since our Editor stayed at their gorgeous Kensington Gardens luxury penthouse apartment in London. This year they celebrate their 10th anniversary so we talked to their brand ambassador, Tim Henman OBE, undeniably one of Britain's most successful tennis players of all time, about what he thinks makes them special. Click here to read our full interview with Tim in the SLOAN! Christmas Edition this November.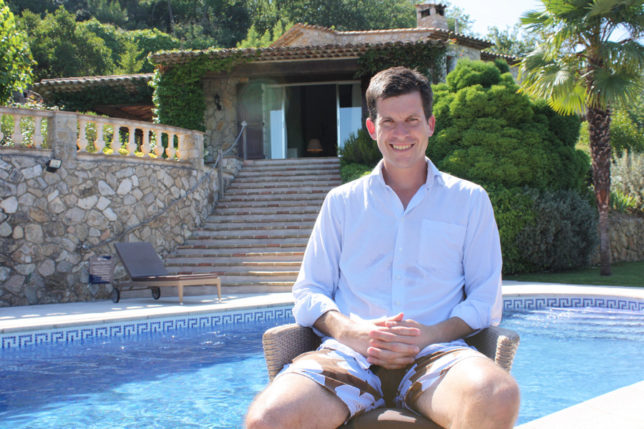 Tell us more about The Hideaways Club and what it offers members…
I stopped playing tennis nearly 10 years ago and my wife and I were thinking about buying a place overseas and I'd never been allowed to ski when I was playing tennis because of injury and insurance so that was definitely on my radar but we have always liked warm weather holidays as well and we were a bit undecided of what we should do.
As it turned out a friend of mine was working for The Hideaways Club which was in its infancy back then and what I realised pretty early on having been to look at one of the properties, the concept of shared ownership was such a good one because you still have a capital investment which is part of the membership but it gives you access to so many different properties without the hassles of maintenance and those types of things so for me and my family it has just been brilliant. It also works for me as I've always enjoyed investing in property but in terms of the lifestyle, the access of so many different properties in so many different places means we've absolutely loved it.
Another huge attraction is the concierge service. When you're away travelling with young children you need things like cots and car seats, that can all be organised for when you arrive and if there is something that needs to be sorted out the concierge handles it at each property.
What's been the most memorable situation where the concierge service helped with?
One of the great aspects is that quite often when you are exploring new places because there are so many different destinations to go to, quite often when you're in a new place you end up finding the best restaurant on the last night of your holiday or the best beach or the best view up the mountain whereas the concierge is there as soon as you arrive to point you in the right direction and that's where the members can give the feedback so that when you arrive you already know about things like the best supermarket, butcher or the beach so you don't waste time. That element of the Club works unbelievably well.
For example, we went to Koh Samui in Thailand for New Year a few years ago with another family who are great friends of ours. There was 10 of us and there was a lot to do in the 10 days we were there and it worked so well as we had someone to give a lot of answers to a lot of questions.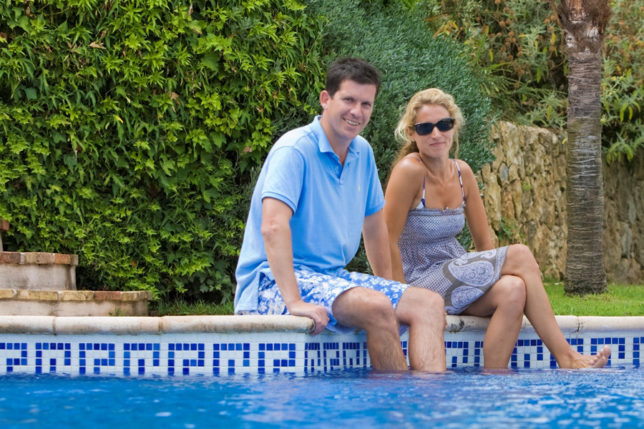 What was it about The Hideaways Club that attracted you to take it one step further and become their brand ambassador?
The decision was two-fold. Having spent over half my life from the ages of 16 to 33 travelling the world for 35 weeks a year and the vast majority of times staying in hotels, I much prefer the space and privacy offered by villas and chalets for my wife and three children so that was a huge attraction. For me personally, what has been an amazing reality of The Hideaways Club is how consistently good the properties are and the areas they are in. The Club always talk about how every property has to have a wow factor and we've been to a good 15 or 20 of the properties and we've never ever been disappointed. In a portfolio like this if you had one property that was a bit of a dud it's not going to work and people aren't going to be utilising that so that's why the quality of the properties are always first class.
You look at the companies I'm an ambassador with whether its HSBC or Rolex or Jaguar. I've worked with HSBC for nearly 20 years and Jaguar for the last decade. I tend to look at those long term relationships that I really believe in so with The Hideaways Club as a member I had a belief in them and then when they started the second Fund I invested in that then I got to know more about the people behind The Hideaways Club so when they asked me to be an ambassador I said absolutely. It ticked a lot of boxes for me.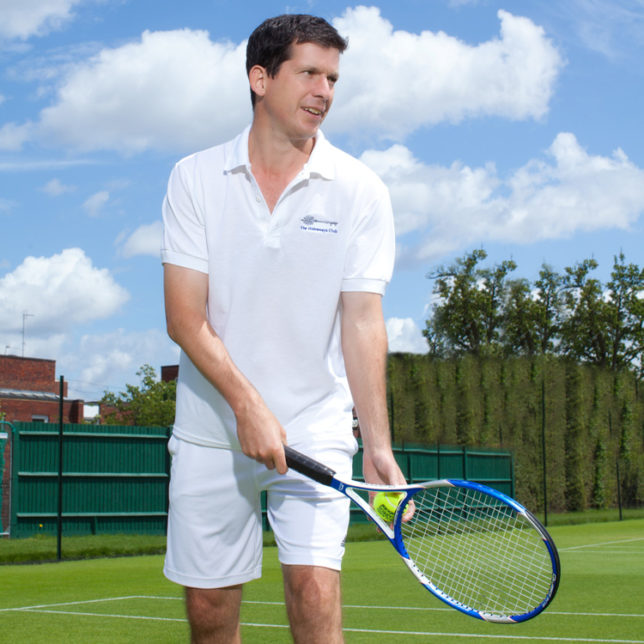 Do you have a favourite property of The Hideaways Club that you enjoy and return to year after year?
The one that we've gone consistently back to is the ski chalet in Morzine. There's a smaller group of chalets than warm weather villas but it's such a great chalet which stands alone just on the outskirts of Morzine. It has five double bedrooms all en-suite with a study that converts into a sixth bedroom. It's got great views and a Jacuzzi outside on the terrace. It's just a great spot. Getting to know the runs around Morzine and the surrounding area has made it fun to go back to and stay at the same chalet.
For the warm weather holidays, we've been to Tuscany, a couple in the South of France, two in Portugal, we went to Lake Como last summer which was absolutely incredible. It's so much fun exploring new places. Now our children are a bit older and we can do longer journeys, I do want to go to Sri Lanka and Bali next as The Hideaways Club have some amazing properties out there. We enjoyed Koh Samui so much for some winter sun over New Year a couple of years ago so we definitely want to visit Bali and Sri Lanka at some stage.
 You're a bit of a golf addict playing off scratch. The Hideaways Club have some properties close to golf courses that allow keen golfers like yourself to tee off on holiday. Do you make the most of that?
I'm actually meant to be plus one which is one better than off scratch. Due to an operation I've only played golf in the last four months so I'm pretty keen to get back out there. I've always enjoyed golf and want to get my handicap down to scratch or thereabouts. With some of the properties in the South of France, Spain and Portugal you're never far away from a golf course. For me, when I'm on a holiday with the family, quite often we go with another family and I'm pretty happy round the pool, going to the beach or having a barbecue opening a few bottles of wine. It's safe to say I'm pretty lazy on holiday!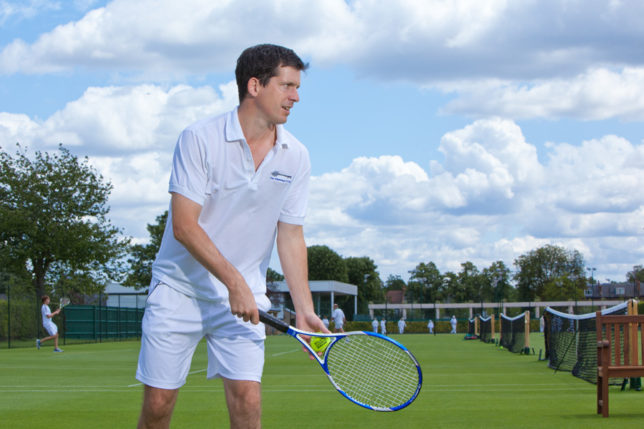 What would you say makes the ideal family holiday – especially the kind of holidays offered to families by The Hideaways Club?
You're starting off with the place that you're staying. There are some incredible villas for the warm weather holidays and all of those come with a pool. I like good company, being there with my family and good friends – that's always a special time. Some good weather, good food and good wine – I think that's happy days!
Do you have any travel tips or advice for parents travelling with children?
I think when it comes to travelling you need to give it a bit of thought. If you've got small children, think about what's going to keep them entertained. If they've got snacks and a drink and something to watch or read then you've got a good chance of the journey going smoothly. With a lot of travel, airports and aeroplanes are pretty ordinary so you've got to understand the reason why you're doing it and if you're going somewhere nice at the end of it then it's worthwhile.
Through collective ownership of exclusive holiday residences, The Hideaways Club combines luxury property investment with a travel lifestyle for discerning travellers. Two Property Funds, Classic and City, offer a diverse selection of exquisite villas, chalets and apartments in the world's most sought-after destinations.  Members enjoy the services of a Personal Concierge, in-depth local knowledge and invitation-only member events. For more information about The Hideaways Club please visit www.thehideawaysclub.com and click here to read our review of their luxury London penthouse in Kensington.