When entertaining friends and family at home, no dinner party is complete without serving some delectable After Dinner drinks in the Drawing Room or Lounge. Here are some of our favourites as chosen by the SLOAN! Review Panel.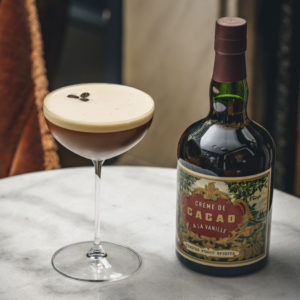 Tempus Fugit Spirits - Crème de Cacao à la Vanille
Based on a 19th-century recipe, the original source of cacao for the best Crème de Cacao was cacao from Venezuela while the best source of vanilla was from Mexico, so it was important that these two ingredients be specifically sourced to reproduce the best quality of Crème de Cacao. The raw cacao is distilled, then macerated with additional cacao and crushed whole vanilla bean.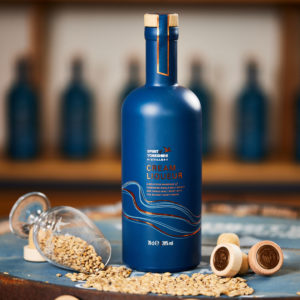 Spirit of Yorkshire Cream Liqueur
This rich, luxurious, and warming, award-winning Cream Liqueur sees Yorkshire single malt whisky and single malt spirit (made with 100% homegrown barley) gently married together with the richest dairy cream to create a beautifully balanced and complex cream liqueur of exceptional quality and flavour. Pour generously, either straight-up or over ice.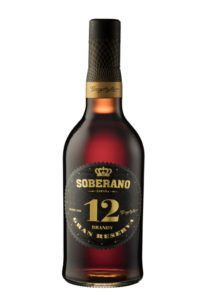 Soberano 12 Gran Reserva
Soberano Brandy has been made in the same way by Master distillers since 1913, using copper stills to extract the soul and character of the base wine. This fresh Brandy then travels to the renowned Gonzalez Byass cellars, ready to be rested and developed in Tio Pepe Sherry casks and aged in the solera-criadera system for 12 years. These highly valued Sherry casks are recognised worldwide for the unique flavour they give to the Brandy. Rippling with the luscious flavours of juicy raisins, sultanas and smooth caramel. A hint of peach and a pleasing touch of heat linger magnificently at the finish.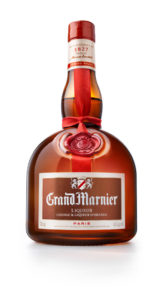 Grand Marnier
Grand Marnier is the unique blend of French Cognac and exotic, bitter oranges. It has been crafted in the Cognac region of France with the same care and passion since 1880. Cordon Rouge is the original Grand Marnier, with a full and ample flavour, bitter oranges aroma balanced by Cognac notes of hazelnut and toffee. Grand Marnier elevates cocktail experiencies by adding an eccentric twist to classic cocktails and long drinks.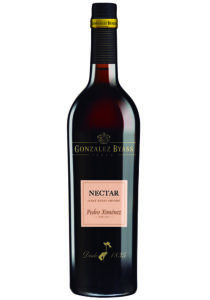 Gonzalez Byass Nectar PX
This sweet Pedro Ximénez sherry from Gonzalez Byass is very much a dessert sherry (though it's tasty on its own) and it can also be used as an ice-cream sauce. Opaque mahogany in colour, rich, sweet and velvety smooth on the palate. Gonzalez Byass Nectar shows complex flavours of caramel, dried fruits, figs, mocha, nuts and spices and is a perfect match for all sweet puddings. Gold award - 95 Points Decanter World Wine Awards

St Stephan's Crown Tokaj
The noble Tokaji Aszú wines have been enjoyed by kings and czars for centuries. The crown of the first kings of Hungary, the crown of St. Stephan, symbolizes the high quality of this wine. Made with carefully selected berries shrivelled by "noble rot", aged in small wooden barrels in traditional cellars of Tokaj, this golden coloured Tokaji Aszú dessert wine is burnished gold in colour with a nose of apricots and candied fruits and a palate of unctuous, sweet Seville oranges and honey with a crisp, fresh lingering finish.

Château La Rame
Château La Rame is one of the oldest properties in the Sainte Croix du Mont appellation, where the influence of the river encourages botrytis or noble rot. A blend of 75% Sémillon and 25% Sauvignon Blanc is aged in one-third new oak barrels for two years. This golden hued wine exudes aromas of ripe stone fruits, candied summer fruits and honey. Luxurious sweetness and spicy vanillin characters layer and coat the palate before a clean and fresh finish. Sweet wines can age for as long as you can resist them. A perfect match for Crème Brûlée or blue cheese.

Château Liot Sauternes
This lusciously rich Sauternes is made from mostly Sémillon grapes with just a splash of Sauvignon Blanc to add its refreshing acidity. Made from manually harvested fruit grown on 45-year-old vines. The honeyed wine has butterscotch and tangerine notes with a refreshing acidity. Château Liot Sauternes is delectable partner to crème brûlée.

Tesco Finest Sauternes
A sweet, luscious dessert wine with flavours of honey, dried apricots and baked fruits and a citrus refreshing finish. Made from hand picked grapes from a prestigious château in Sauternes and aged to enable the complex development of richness and flavour. A classic partner to Roquefort, duck liver pâté and fruit based desserts.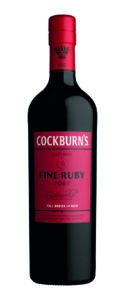 Cockburn's Fine Ruby Port
Cockburn's Fine Ruby is an ultra-adaptable fine ruby Port that has a bright and fruity style. Made with a selection of young wines from a variety of harvests, it's aged in oak for two to three years. A lively light ruby colour with fresh red-fruit aromas of cherry and raspberry. Well-balanced with soft fruity flavours that lead to a long, elegant finish. Cockburn's Fine Ruby is the perfect accompaniment to cheese or rich chocolate desserts

Malamado
Malamado Fortified Malbec NV is the first fortified wine made in Argentina. A silky, soft purple coloured, sweet wine, it has aromas of over-ripened plums, dried figs and nuts with spicy tones of cinnamon and toasted almonds. It pairs well with chocolate and mild creamy cheeses.