By Jonathan Hatchman – Rum Expert & Food Editor at London Economic.
Now produced all over the world, rum has been produced since the 17th century, widely associated with the Caribbean. A number of classic brands such as Mount Gay (the world's oldest working rum distillery) and Bacardi continue to operate and remain popular, while a new wave of producers are contributing to renewed interest in the spirit. Carbon-neutral Two Drifters in Devon is one to watch.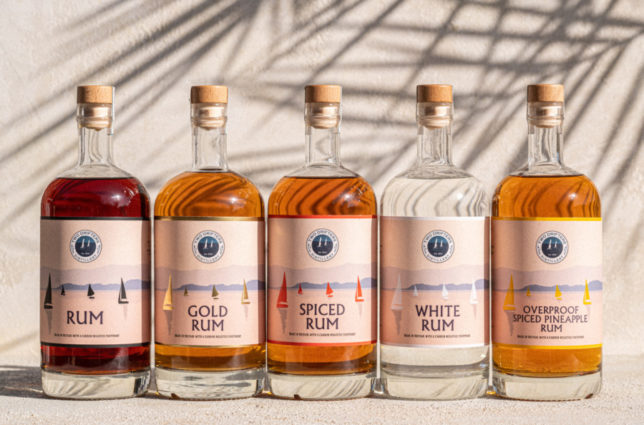 Unlike many spirits, rum is typically available in various styles, most popular of which are white, golden, dark, spiced and navy rum. White rum typically spends a short time ageing; golden rums are medium-bodied and slightly more nuanced, and dark rums are significantly more complex and full-bodied.
Spiced rum is distilled with a combination of spices added to produce a more flavoursome spirit, while navy strength (or overproof) is stronger than typical – between 57-to-75 percent ABV. All five are home bar essentials.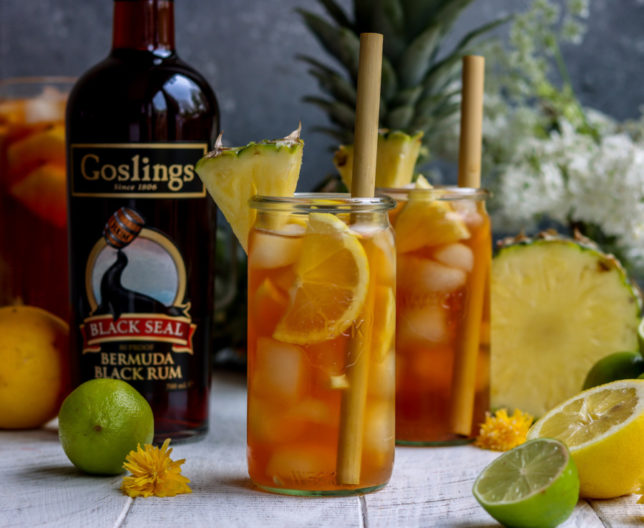 A versatile base for cocktails and long drinks
As sales continue to rise, a boom in popularity is expected to rival gin and whisky, with rum particularly renowned for its versatility. Rum's versatility also makes the spirit a popular base for classic cocktails and long drinks.
Typically sweeter than whisky and richer than most light spirits, rum's characteristic flavour profile is particularly suited a wide number of ingredients. In addition to complimenting cola's caramel notes, the tropical fruitiness of pineapple juice, or even blackcurrant cordial, rum works especially well in countless cocktails.
Generally associated with tropical holiday resorts, fruit-forward rum cocktails are some of the most popular, including the piña colada, mojito and daiquiri. Numerous fruits are commonly used to make daiquiris, yet the original mix of sugar, lime and white rum is a must-try. Many new options exist, but few rival Wray & Nephew's iconic overproof rum when making tropical white rum cocktails.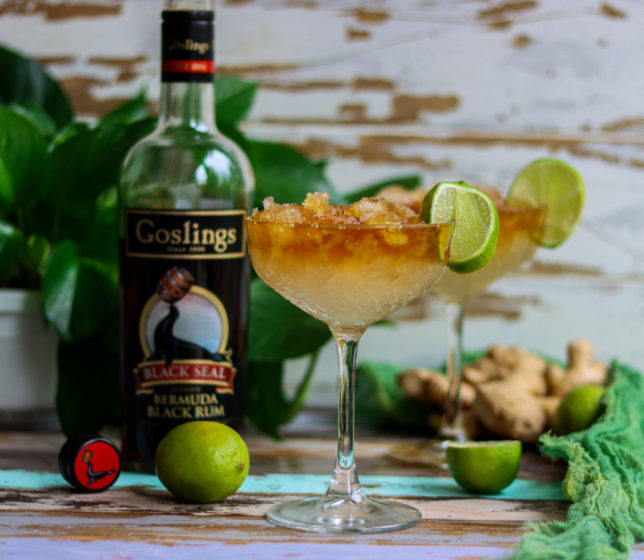 Dark 'n Stormy®
Teaming dark rum with the gentle thrum of ginger beer (never ginger ale) the Dark 'n Stormy® is a perfect hi-ball cocktail for summer. Patented by Goslings in 1980, it's Bermuda's national drink and legally mandates the use of Goslings rum and ginger beer. Like all of the best cocktails, the Dark 'n Stormy® is easy to recreate at home without speciality ingredients or equipment. Simply pour Goslings rum and ginger beer into a tall glass, garnish with a wedge of lime and stir.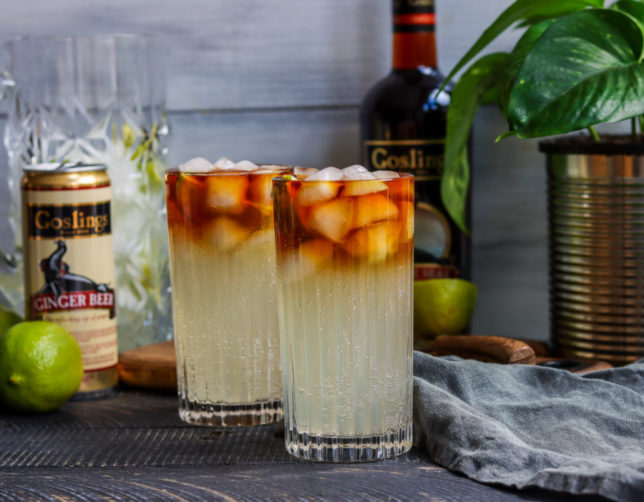 An introduction to sipping rum
In more recent years, a growing number of distilleries have begun to produce exceptional sipping rums. Often cask-aged like most of the best whiskies, they're ideally enjoyed neat or with ice.
Coinciding with National Rum Day on 16th August, Gosling's is set to launch Gosling's Family Reserve in Waitrose, aged in oak barrels to lend plenty of nuanced complexity.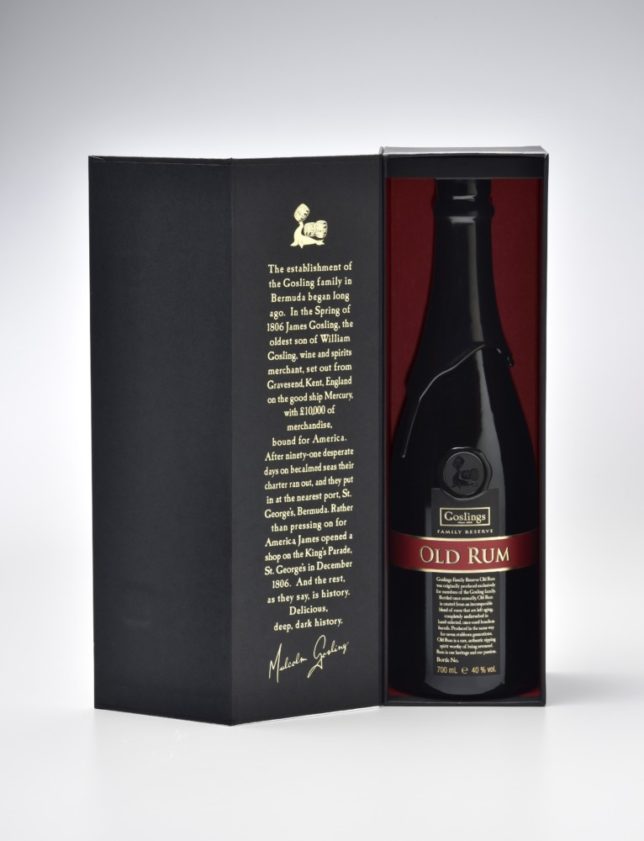 Additional stand outs in this category include Ron Zacapa Centenario Sistema Solera 23 produced with Guatemalan sugar cane and aged using a Solera system associated with Spanish sherry; and Diplomatico Rum Reserva Exclusiva, aged for 12 years. All are ideal for savouring after dinner on those long summer evenings.
This article originally appeared on page 108 in the 26th Edition of SLOAN! Magazine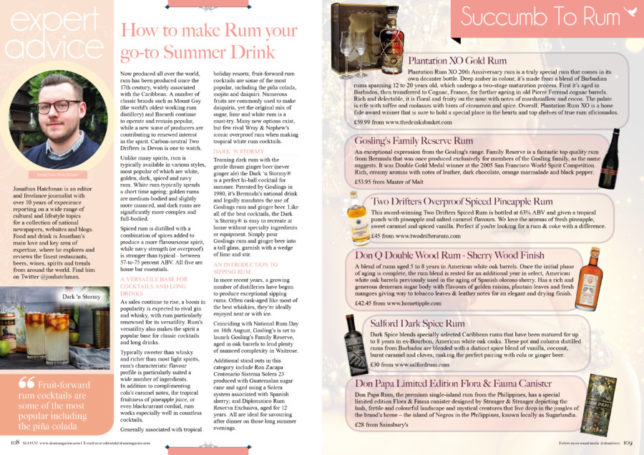 About the expert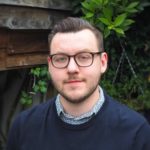 Jonathan Hatchman is an editor and freelance journalist with over 10 years of experience reporting on a wide range of cultural and lifestyle topics for a collection of national newspapers, websites and blogs. Food and drink is Jonathan's main love and key area of expertise, where he explores and reviews the finest restaurants, beers, wines, spirits and trends from around the world. Find him on Twitter @jonhatchman.