Humphrey Butler is at the forefront of the international fine antique jewellery market. Here's his buyer's guide on what to consider when purchasing antique jewellery with top tips for both new and seasoned collectors alike.
Even for relatively seasoned collectors, the jewellery market can be hard to navigate. Perhaps this is one reason that so many people just surrender themselves to big-brand retailers, paying hefty prices for mundane modern jewels. However, with a little guidance, there are real treasures to be unearthed. Pieces from the great era of jewellery design, the late 19th and early 20th centuries, with a quality of work rarely equalled by modern manufacturers and a history (and romance) that cannot be recreated, remain remarkably undervalued. If you know where and how to look, you may find yourself a mini-masterpiece.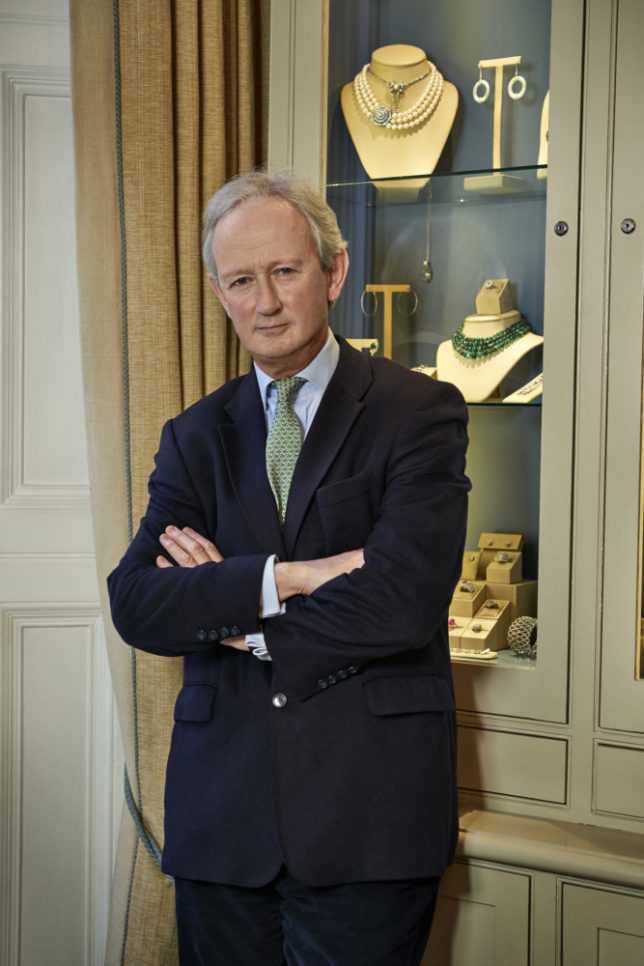 Feel your way
While the rise of the internet has meant that we have all grown used to making purchases based on images alone, jewels demand to be seen in the flesh. Dealers and auction houses all have websites geared towards persuading you to do otherwise, but jewellery (and antique jewellery in particular) needs to be seen and felt to judge its quality. Does a bracelet catch the hair on your wrist? Are the links stiff? Do the band or claws of a ring feel sharp to the touch? That isn't the quality you're looking for and, chances are, the piece isn't as old as it's pretending to be.
Look for repairs
When dealing with pieces that might have two hundred years of loving use behind them, it's natural that there will have been some work. A replaced ring shank or re-tipped claws are to be expected, but make sure the work is done well. Invest in a jeweller's loupe and keep an eye out for tell-tale dark blobs of solder – normally a sign of shoddy work.
Fight fashion
Fashion is your friend here. The fact that brooches, for instance, are deemed old fashioned means that they are often overlooked and underpriced. But, worn with a little imagination, a Victorian brooch can look spectacular. For the price of a high-end dress or a single pair of shoes, you can buy something that will lift any outfit. Also, think about conversion. A dealership like ours will be more than happy to help convert an old brooch into a pendant, or set it at the centre of a cuff or bracelet for a much more contemporary feel.
Keep an eye out for a mark
Jewels from the great houses like Cartier and Van Cleef & Arpels, particularly those dating from the 1920s and 1930s, command enormous premiums. However, less well-known makers such as Mauboussin or Lacloche, have produced some fabulous things and, while sought after, are still buy-able. Even better, if you have a keen eye for a French maker's mark (a lozenge, often with the maker's initials and a chosen symbol), you may find pieces of excellent quality surfacing from time to time as the workshops supplying the retailers operated independently for much of this period and produced top-end jewellery without a retailer's signature.
Don't think it's beyond you
In part because of the myth surrounding fine jewellery, a myth we dealers are guilty of creating, and in part because of the hefty prices modern retailers charge, all too often people simply assume things will be beyond their budget. Always ask. When dealing with antiques you may be pleasantly surprised by what you can afford. We take as much pleasure (sometimes more) from seeing someone walk away with a pair of £1,000 earrings they thought would be out of reach as we might from a sale at ten or a hundred times that price.
Find a dealer you trust
Part of a dealer's job is managing their clients' collections. Try and form a relationship with one or two. Let us know what it is you're after and we'll keep an eye out for you. Our industry can seem rather opaque; dealers' stalls in markets, trade fairs and dusty upstairs offices can seem intimidating, but we're always happy to talk – even if it's just to give advice.
Buy what you love
This is the most important tenet and it holds true with any part of the art or antiques market. No-one can tell you what you should buy and people who buy what they feel they ought to, without loving it, rarely buy well. Jewellery isn't a rational commodity, it has to move you to be worth the expense. If the quality is there and if the work is sound, when you see it and think 'I have to have that', chances are you've spotted a great jewel.
Humphrey Butler's Pall Mall showroom is a veritable treasure trove of rare and unusual delights. Clients can choose from a stunning array of both important estate jewellery as well as more contemporary luxury pieces dating from the 18th Century to the present day.
About the expert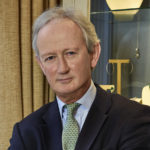 Humphrey Butler was a former auction house specialist, forging an international career – spanning two decades – at the forefront of the jewellery division of Christie's and Sotheby's holding positions in Geneva, London, New York and Paris. His knowledge and expertise are second to none and his loyal clientele, including royalty and celebrity, appreciate his total discretion. He has now enjoyed 20 years in the business at Humphrey Butler Ltd with a showroom on Pall Mall. He is also recognised as a leading international auctioneer, selling for a number of high profile charities worldwide. Find out more at www.humphreybutler.com