Arros QD – the London restaurant from five-times Michelin-starred Spanish chef, Quique Dacosta – is to launch its brand-new menu showcasing 10 paella recipes and simple, ingredient-led cooking.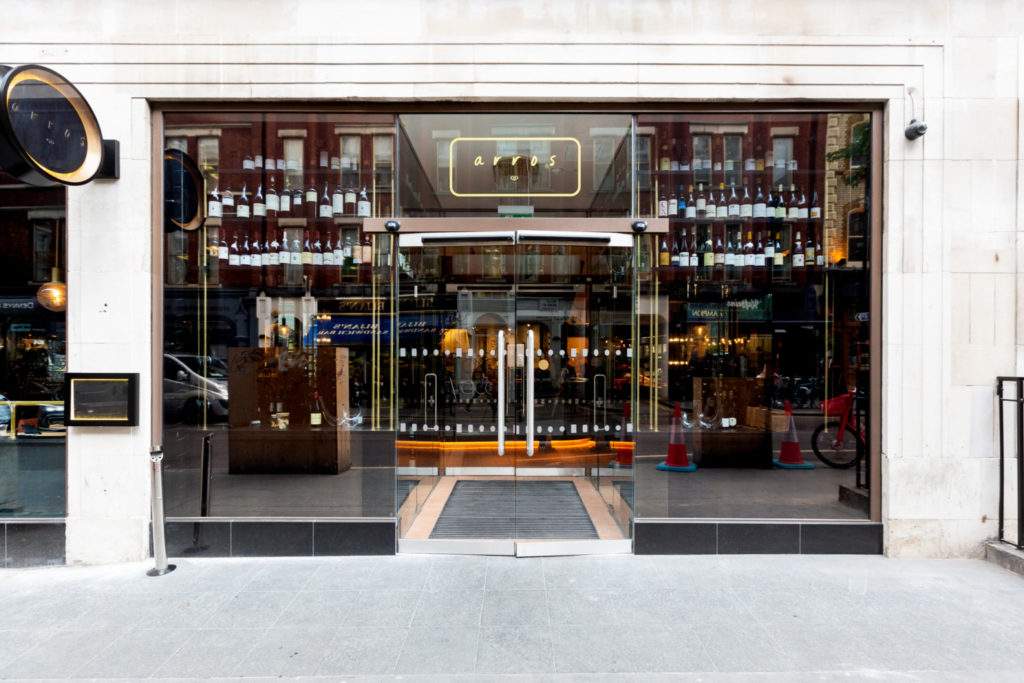 Already known for its modern Mediterranean flavours, and Valencian-style paella, Arros QD will continue to focus on what it does best: wood-fired grill cooking of the finest ingredients from soil, sea and land as well as expanding its list of the UK's best paellas. There is a new team at the helm, working alongside Quique and his team in Valencia. New General Manager Leonard Hoxha will run front out house, alongside Arros' brand new Head Chef Lucas Moda and a new Executive Chef, Cesar Garcia, who has successfully implemented the culinary vision at Iberica vision for the last decade. Outgoing head chef Richard de la Cruz will be providing creative direction out of Valencia.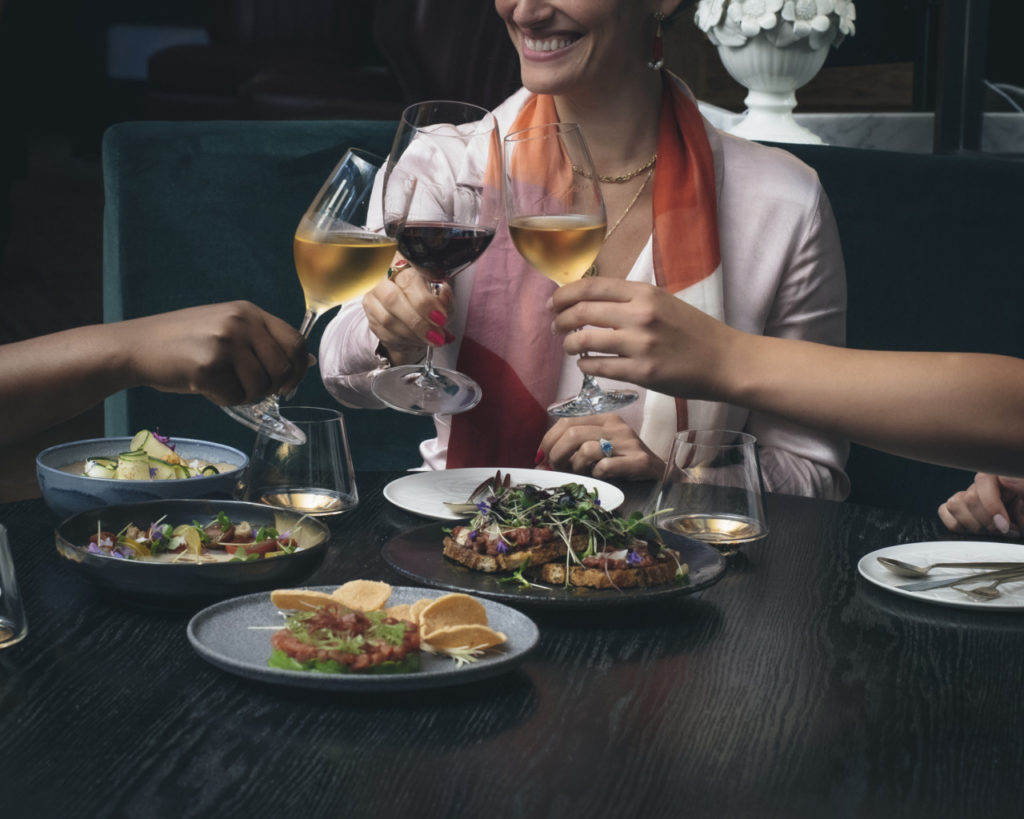 As the only UK restaurant to hold the coveted 'Cullera de Fusta', or 'Wooden Spoon' award for the finest, most authentic paella and dedication to Valencian culture and cooking, Arros QD is the must-visit for rice-in-paella in London. It is now set to expand its repertoire: bringing Londoners more of Quique Dacosta's signature Valencian flavours, paired with one of the city's best-stocked cellars of fine Spanish wine, cava and Champagne – the premier serving suggestion alongside unctuous paella.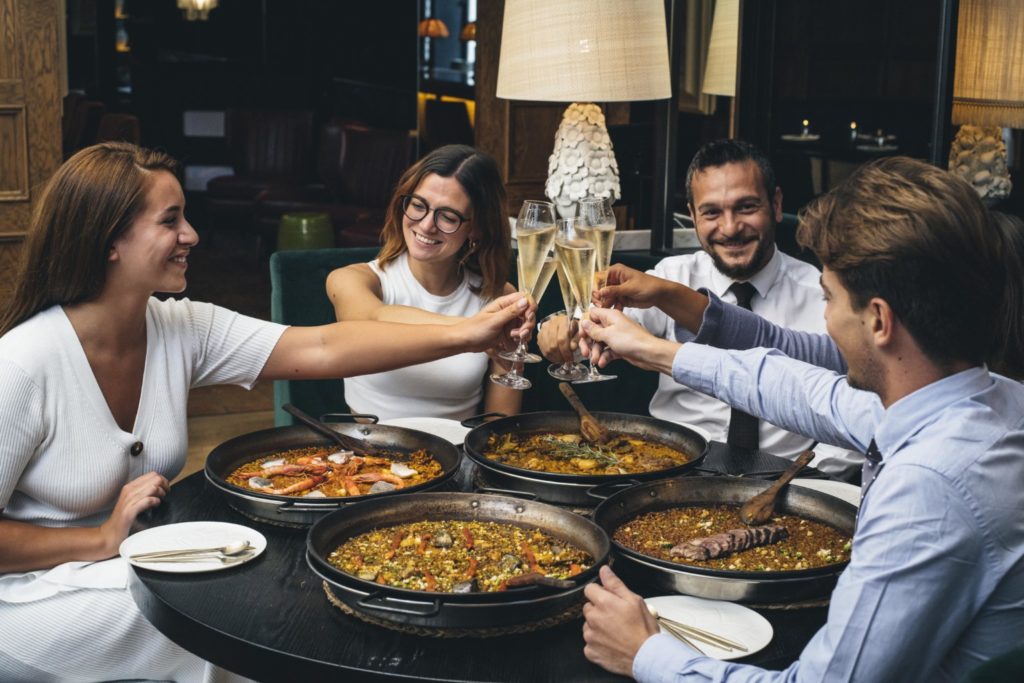 Arros QD's bigger, better paellas will come into a league of their own. The 10-strong list of authentic rice-in-paella – all made using 48-hour stock and premium-grade bomba rice, cooked over vines and citrus-infused orange tree wood – will continue to be served table-side, making for the ideal sharing dish. There's Smoked eel rice made using monkfish, rockfish and crab stock, Scarlet prawn carabinero rice, Spicy crab rice, as well as premium Cornish Tomahawk rice, and long-time favourites like Valencian rice with rabbit or Black squid ink & cod rice with pil pil. There is a choice of alliolis to enjoy alongside each rice-in-paella.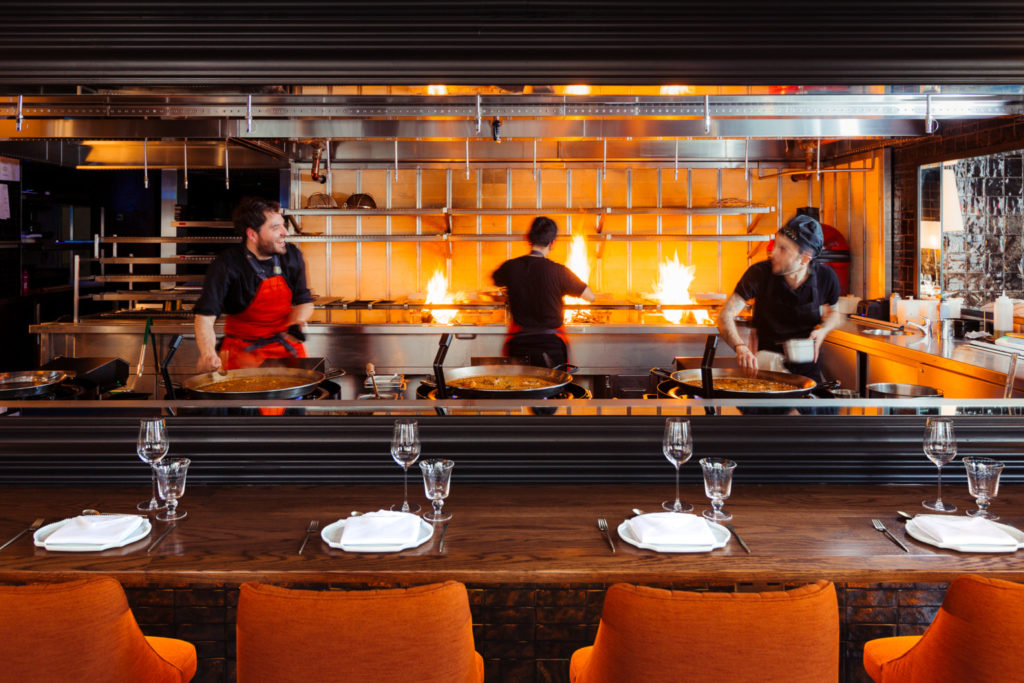 The restaurant's open kitchen and wood-fired grill will focus on simple, ingredient-led cooking, from 'soil', 'sea' and land'. Small plates like Chargrilled baby gem dressed in chilli butter, Burnt goat's cheese, courgette & saffron or Topside beef tartare will sit alongside premium cuts of meat like Iberian presa (charcoal pork atop Jerusalem artichoke puree), Kentish lamb chops with pickled tomatoes, and Hertfordshire rack of pork.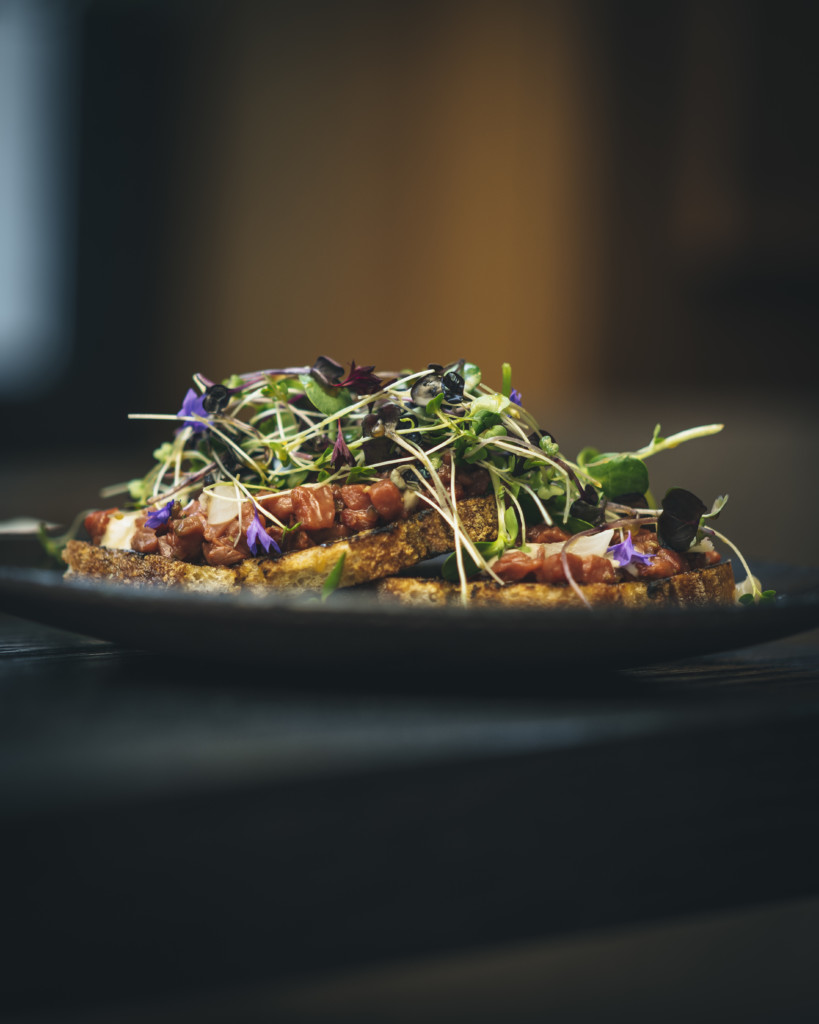 There's grilled shellfish, which take on smoky flavours from the flames, like Squid with allioli & mojo rojo, Lobster salad dressed in tabasco & lime, Smoked mussels in brava sauce with crispy Spanish seaweed, and Galician octopus in green chilli sauce and tomato picadillo.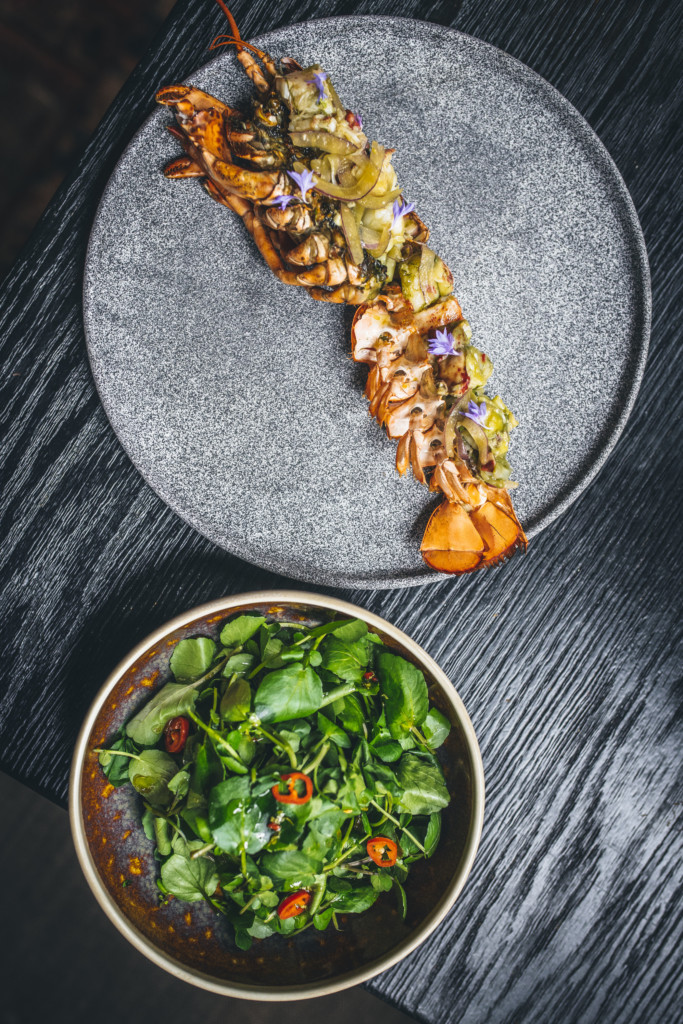 For something celebratory there are 'Carabinero' scarlet Cardinal prawns filled with brown crab emulsion, Cornish scallops, Mediterranean tiger prawns and Quisquilla blue belly prawns and more. There is also a daily changing fish special, and luxury seafood specialities, available at market price, carefully selected at market each morning.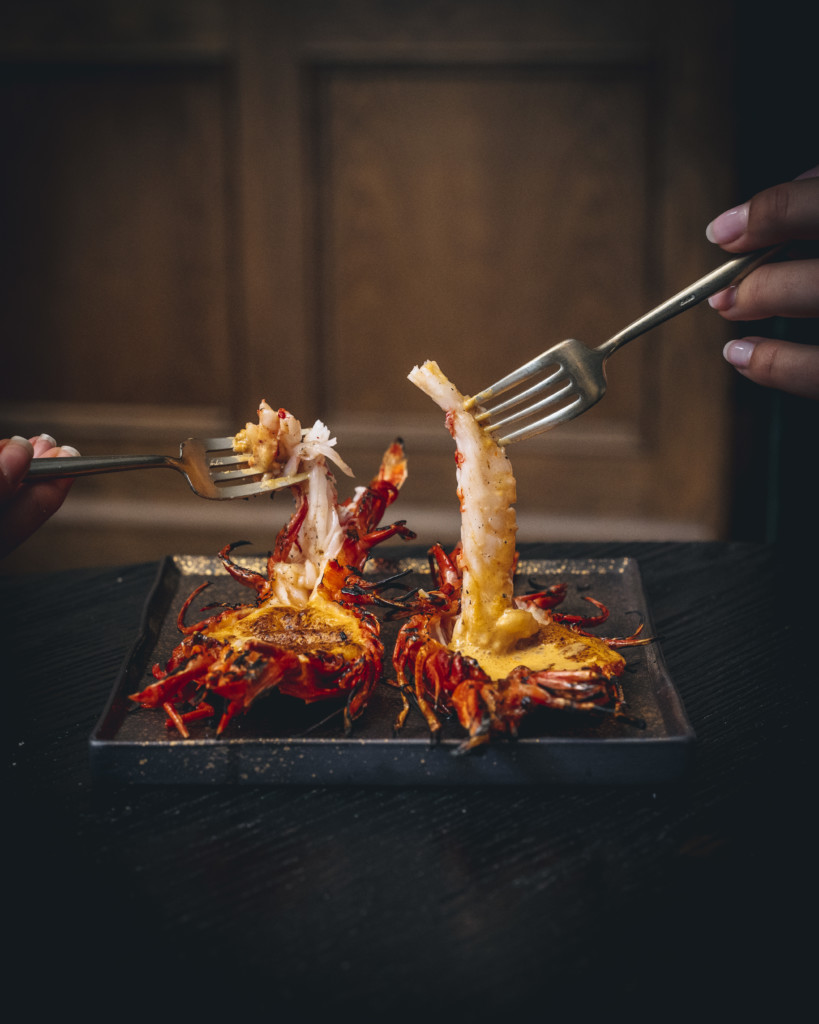 On the launch of Arros' new menu Quique Dacosta says:
"We have loved being in London these past two years, bringing my beloved Valencian cooking and a true taste of paella to the UK. We have taken these hard 18 months, and wanted to come back with something fresh, remembering what we do best, and doing it even better. We've created more paella dishes, more choice for our customers and more opportunity to champion some of the very best produce like great Cornish scallops, Devonshire crab, steak from Galloway and Mediterranean prawns – unrivalled seafood, vegetables and meat which we are so proud to hero in our paellas, as we would in Spain. Seeing our chefs back in action at the wood-fired grill, carefully manning the flames to create the perfect smoky flavour on our steak or Iberian pork is a joy, and we want to do more of that. Top quality produce, cooked in the simple Mediterranean style, letting the food do the talking. We can't wait to welcome you in and taste it for yourself."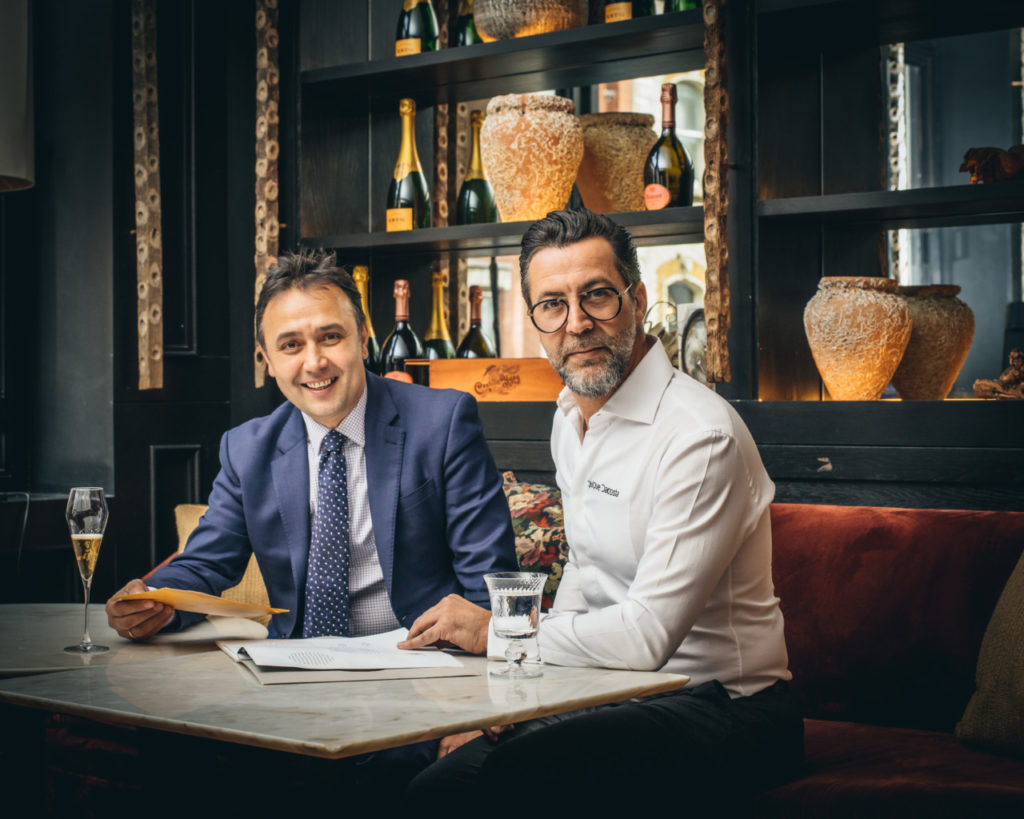 We were kindly invited to dine at Arros QD this month and to begin while perusing the menu, we enjoyed a couple of cocktails. Piazza Plebiscito consists of Rum Baba, "Eminente Reserva" Washed Rum, Lemon Juice and Pineapple Syrup. Ciruela is a blend of Plum Liqueur, Campari, Hennessy Cognac and Sweet Vermouth. The rum and pineapple paired well but the Ciruela stood out as a real gentleman's drink.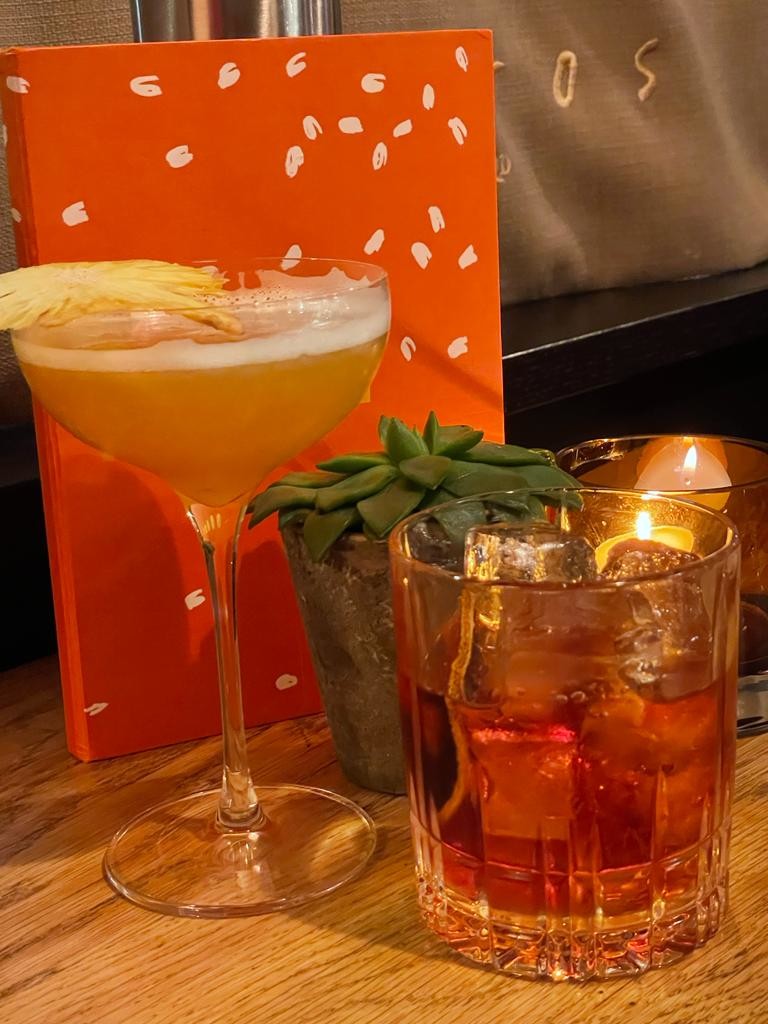 We started off with the calamari. The calamari had a brief introduction to hot flame leaving it griddled on the outside and soft and succulent on the inside. The accompanying sauce was warm and familiar yet extraordinary all at the same time. This dish warms up your palate as if bringing Spain to your taste buds.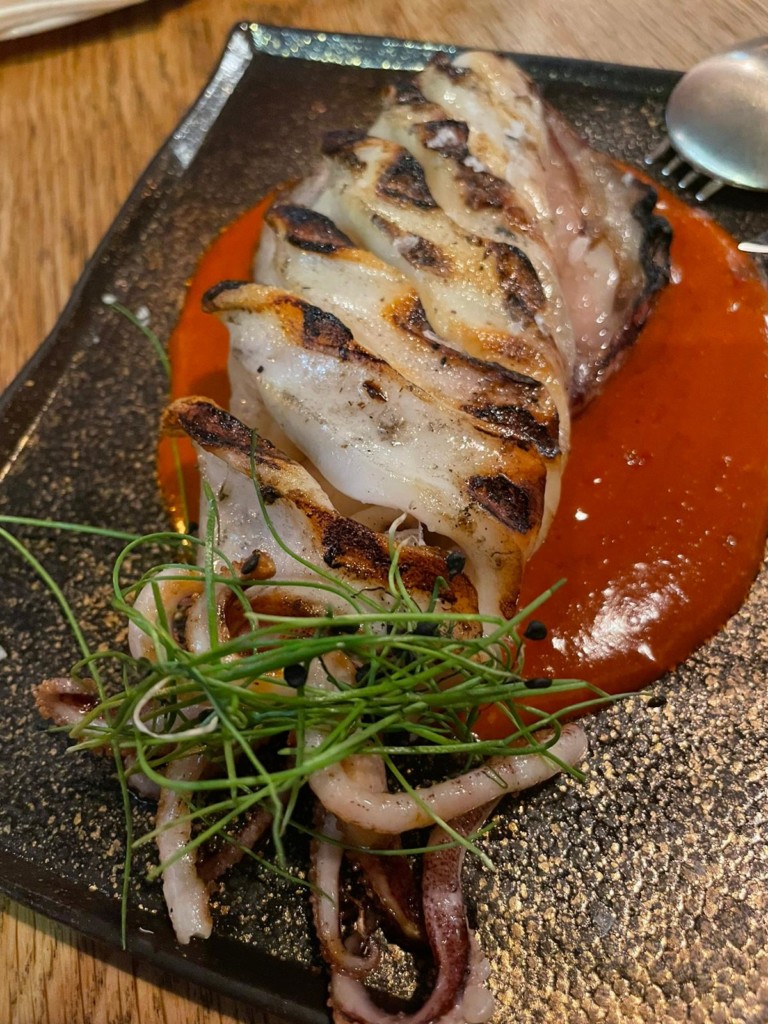 Contrast that with the octopus which was paired with a fresh light green chilli sauce. Meaty yet delicate with a tomato salsa explosion on the side that kept you coming back for more. You can see why it's a firm favourite.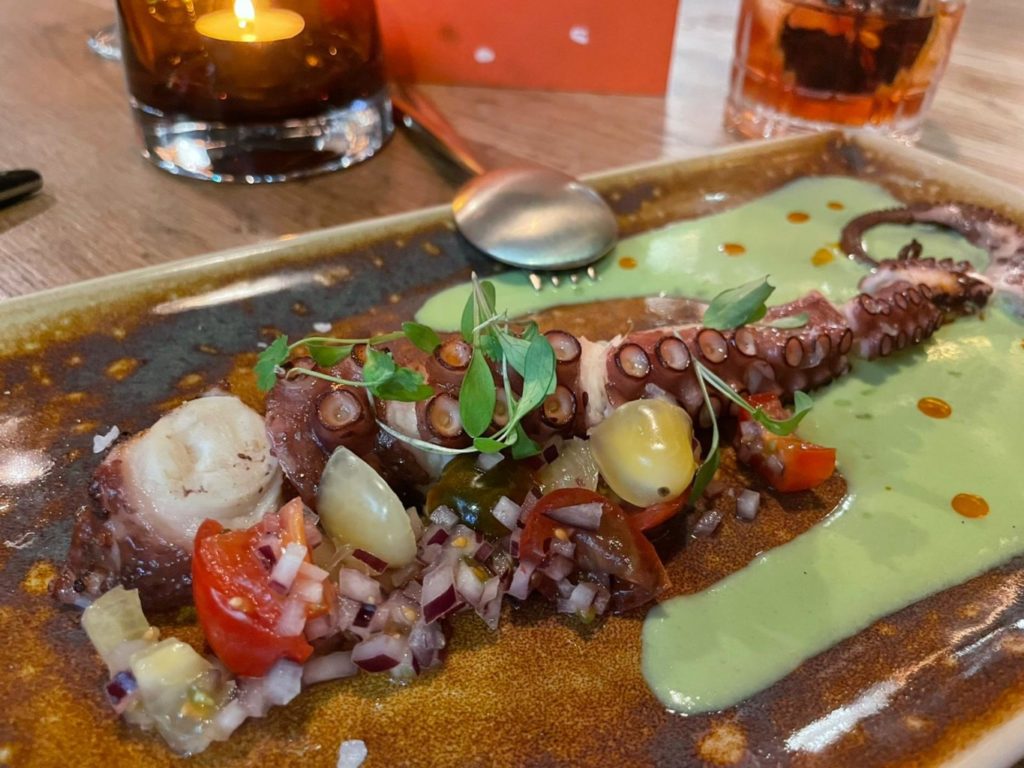 The beef cheeks are a wonderful choice if you want a wonder curry offset with a coconut emulsion allowing you to control the decadence of the dish.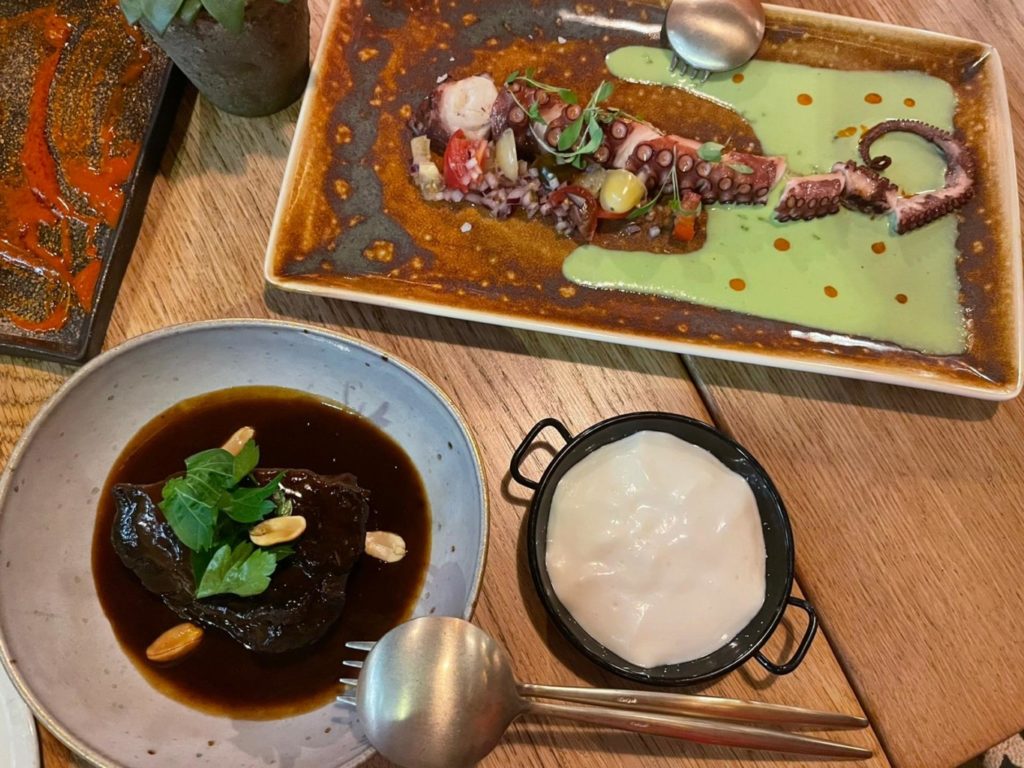 Come in for a closer look…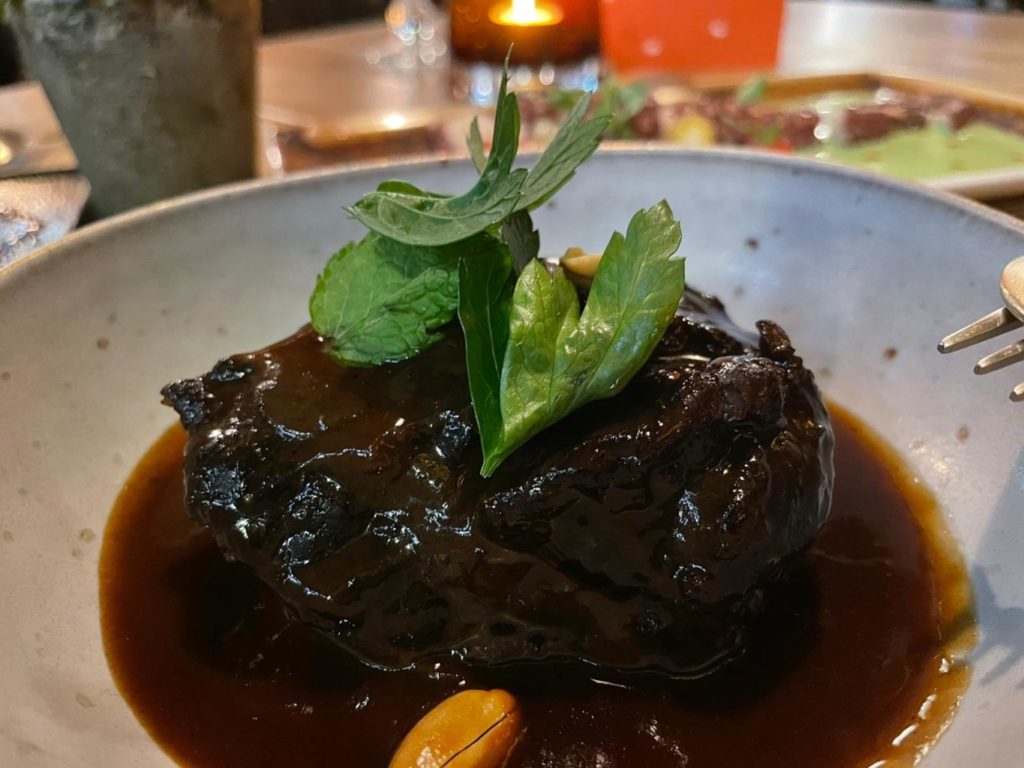 The lamb chops were served medium rare and were the perfect combination of a flavourful exterior with a soft and juicy interior. The horseradish sauce wasn't overpowering and complemented the dish. The Valencia tomatoes were sweeter than any picked off a vine than I have tasted in a long time.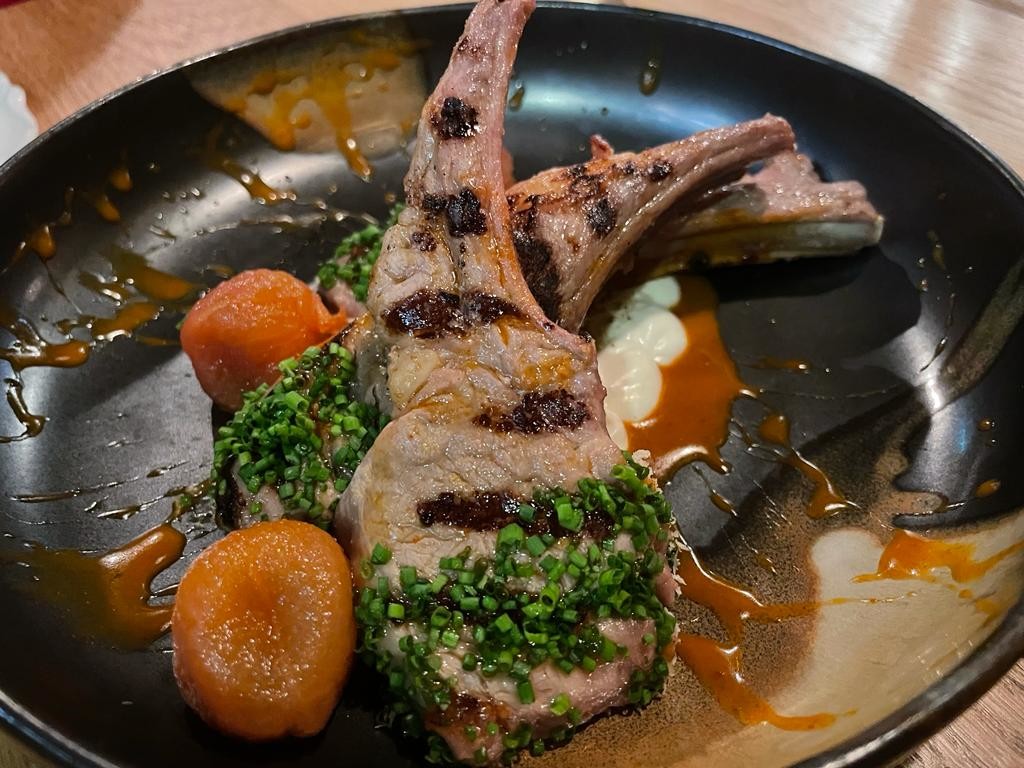 They say you save the best for last but with such a good warm-up to the main event, one would be hard-pressed to take this food again to the next level.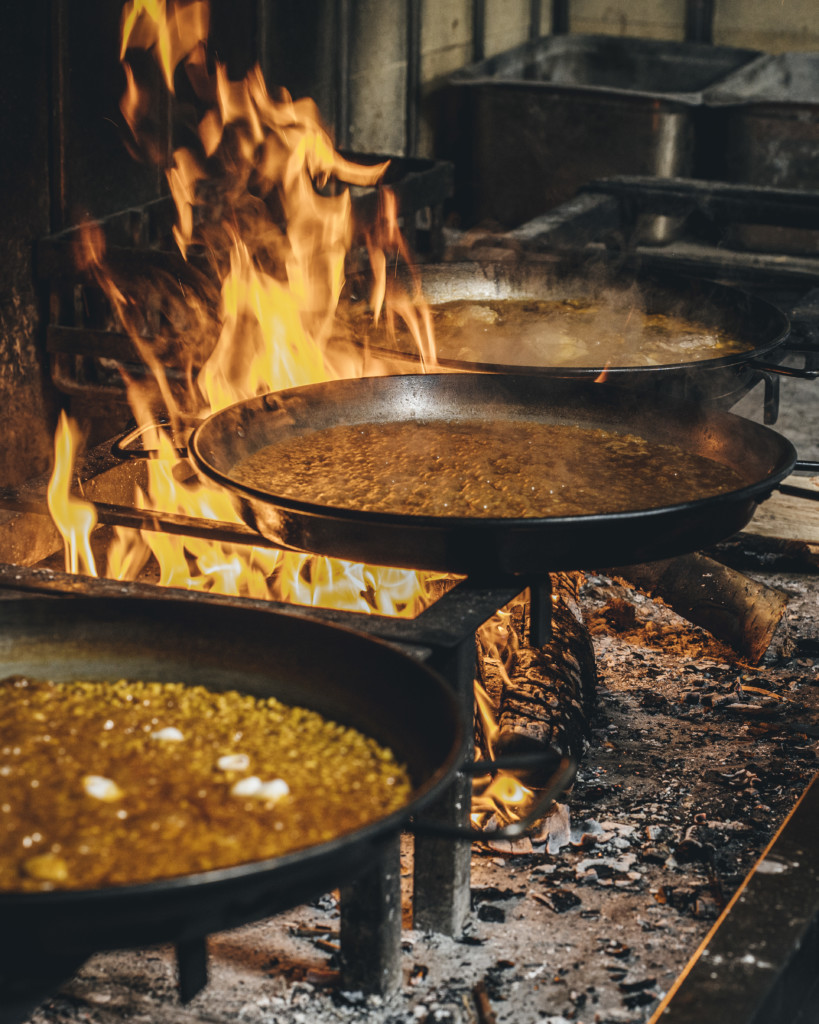 Watching the chefs prepare the paella…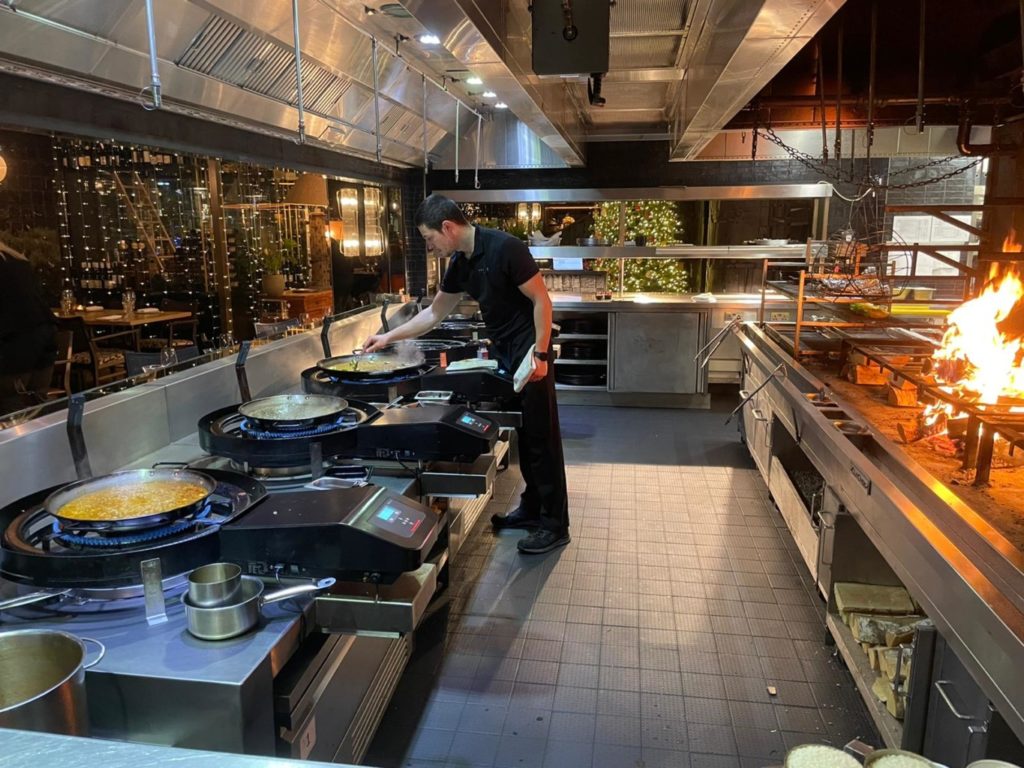 Coming in for a sneaky peek…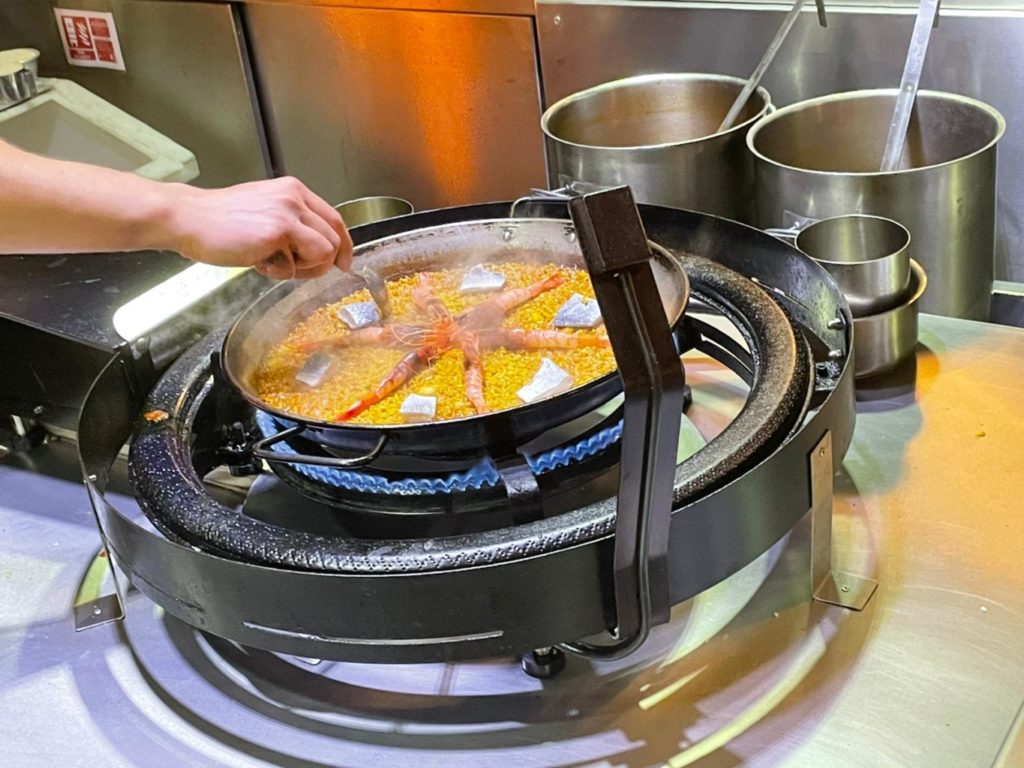 Only to find out that's our neighbour's paella however we weren't disappointed when ours arrived. The caramelized texture of the paella really made this Valencia paella stand out. To those of you who eat your rice in the south of Spain, you will immediately tell the difference. Still keeping the bite with that extra water caramelized off makes all the difference.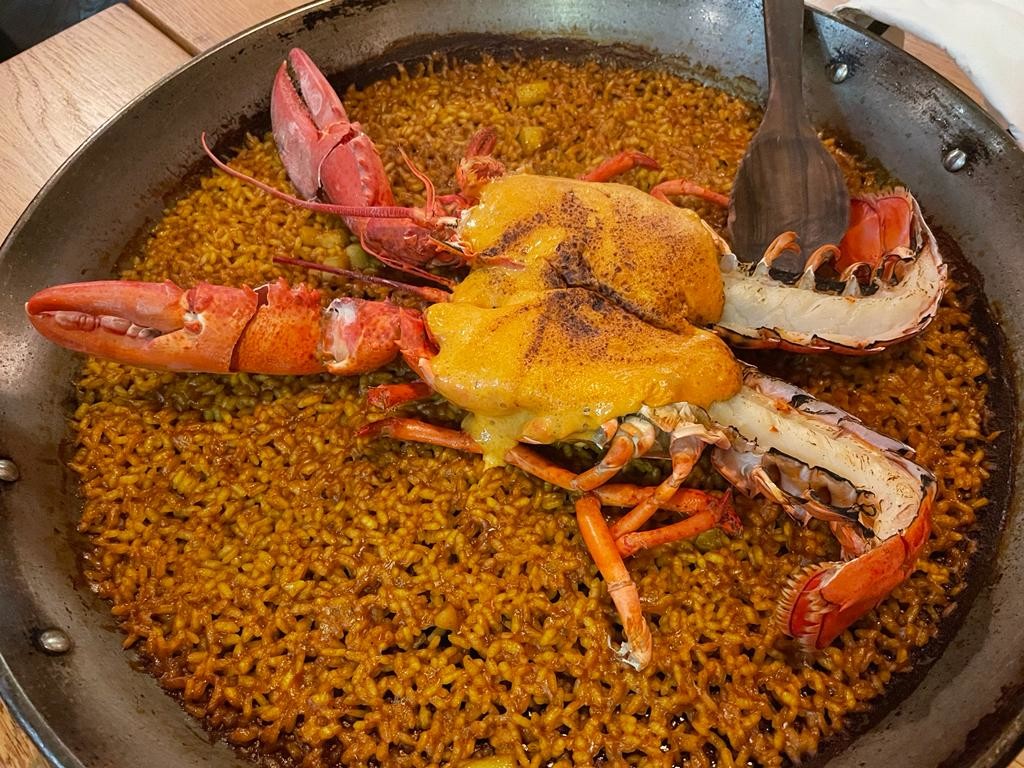 With a small dessert menu, we chose the chocolate brownie to share which was appealing on the eye but a little rich after such a decadent meal so we would recommend that those with a sweet tooth choose the cheesecake to end their meal.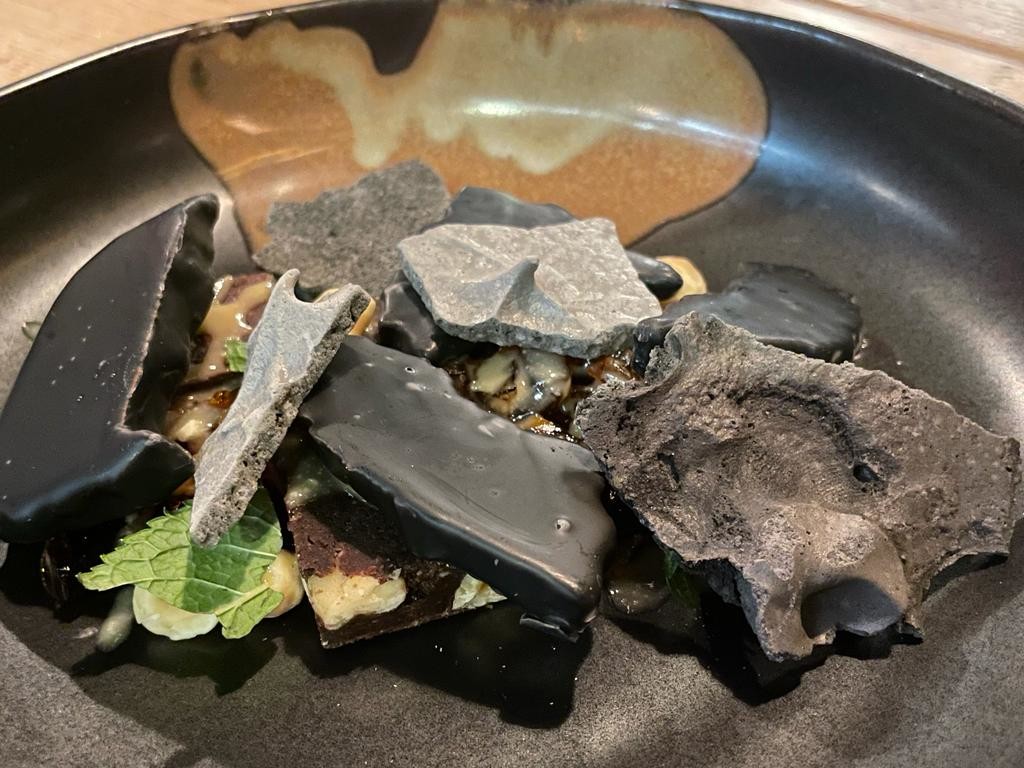 Welcoming back Fitzrovia's working life, Arros is also to launch its very first lunch menu. With three courses for £29 per person, like Tuna tartare, Corn-fed baby chicken with caramelized onions, or slow-braised Ox cheeks cooked in port served alongside olive oil bread, and rice pudding to finish. Alternatively for £39 per person, there's Topside beef tartare, sweetcorn dressed in feta cream & cayenne pepper, Paella Valenciana filled with rabbit, chicken and Garrofó beans, and cheesecake with forest fruits to finish.
Arros QD
64 Eastcastle Street, London W1W 8NQ
+44 (0)20 3883 3525
www.arrosqd.com