Celebrating all things sweet and sumptuous, Baileys has teamed up with eleven of London's most-loved restaurants and dessert bars for the very first Baileys Dessert Week – an exclusive one-week indulgent feast of one-of-a-kind dessert sensations and irresistible drinks pairings, all designed to tempt us into staying that little bit longer by asking, bill… or Baileys? Reclaim the after-dinner moment and make your meals more playful. Go on, you deserve a treat!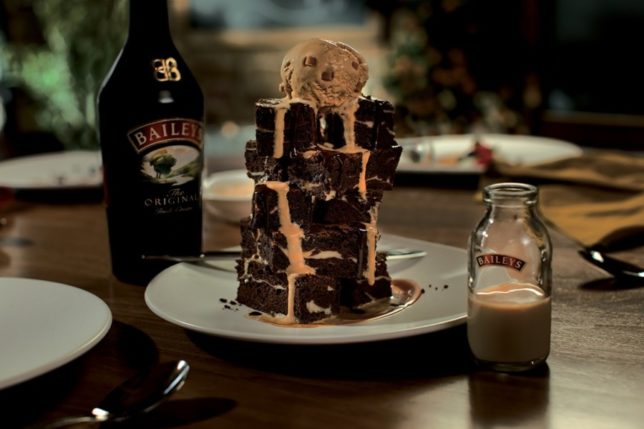 Baileys Dessert Week takes place from 23rd September (for one week only) in collaboration with THE most delectable names in the food and drink industry. From award-winning chocolatier Paul A Young to Insta-famous bakeries Lily Vanilli and Crumbs and Doilies to the capital's grandest tea room Sketch, all across London the most enviable names have sprinkled their menus with truly tempting new ways to enjoy Baileys. From Baileys choux pastries, unique Baileys cocktails and sweet treats drizzled with the indulgent liqueur from Baileys milk bottles it really is too good to miss. Come along to the outlets below to taste for yourself:
Basement Sate
What: Baileys S'more-ish (0.4 units per serve) & After Sate (2.61 units per serve)
Fluffy marshmallow ice cream with crisp golden Graham crackers, a decadent chocolate bar topping and rich, dark chocolate sauce…
Where: 8 Broadwick St, Soho, London W1F 8HN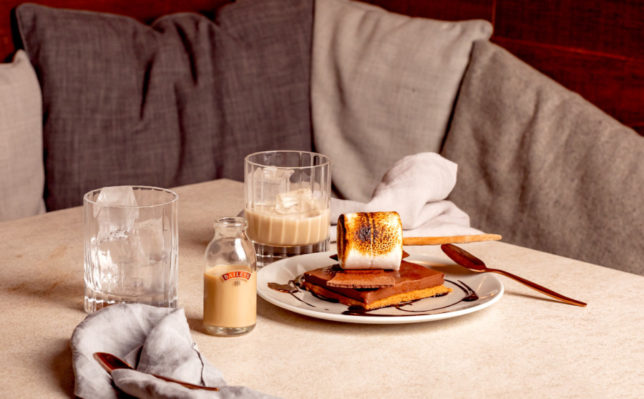 Sketch
What: Mystère (0.26 units per serve) & Baileys Bliss (1.7 units per serve)
Elegant fondant biscuit with silky "Anglaise" Baileys cream, topped with extravagant rich caramelised hazelnut and crisp chocolate wafer…
Where: 9 Conduit St, Mayfair, London W1S 2XG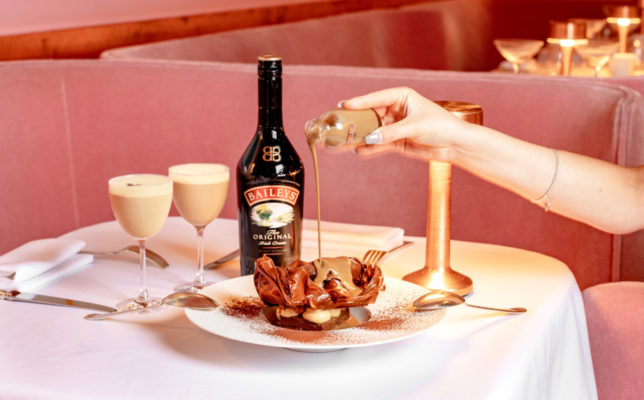 Dezato
What: Tiramisu Gelato With Baileys (1.6 units per serve)
An elegant Baileys-infused zabaglione gelato layered with espresso-soaked savoiardi…
Where: 53 Charlotte St, Fitzrovia, London W1T 4PA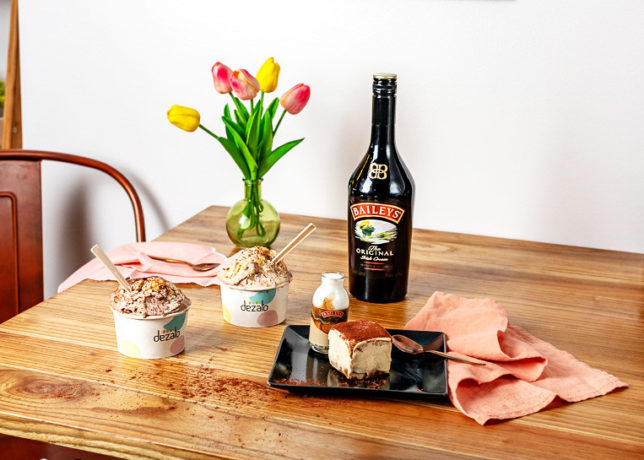 Crumbs & Doilies
What: Baileys Cheesecake Cookie Cups (0.03 units per serve)
A naughty-but-nice milk chocolate cookie case, filled with creamy baked Baileys cheesecake, topped with Baileys Swiss meringue buttercream kisses and lavish chocolate drizzle…
Where: 1 Kingly Court, Carnaby, London W1B 5PW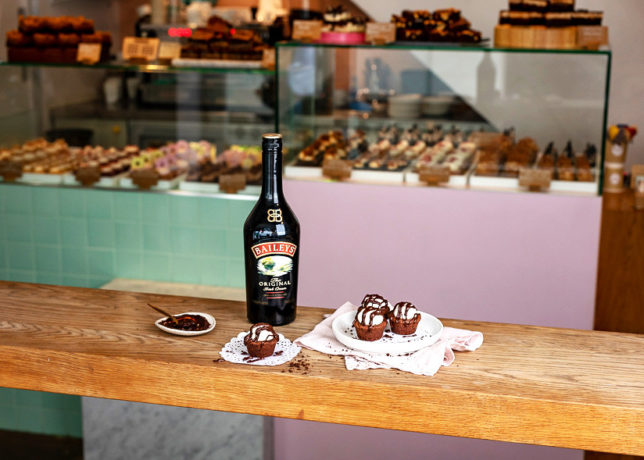 La Gelatiera
What: Baileys Gelato (0.29 units per serve) & Pistachio al Almande (0.4 units per serve)
Classic indulgence: smooth and creamy gelato is given a moreish makeover with rich, velvety Baileys… Try Pistachio sorbet and Baileys Almande for a vegan twist…
Where: 27 New Row, Covent Garden, London, WC2N 4LA / 17 Topsfield Parade, Tottenham Lane, London N8 8PP / 1 West Park Walk, East Village, Stratford, London E20 1DH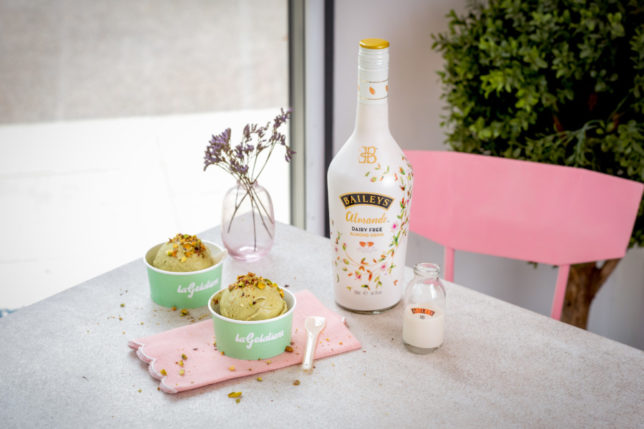 Lily Vanilli
What: Flourless chocolate cake with Baileys (0.4 units per serve)
Gloriously gooey flourless chocolate cake with cacao for extra decadence, topped with a scoop of creamy natural yoghurt and a drizzle of smooth Baileys…
Where: 6, The Courtyard, Ezra St, London E2 7RH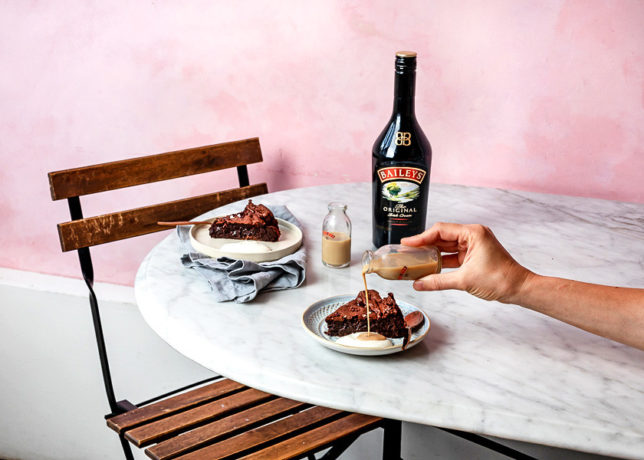 Duck & Waffle
What: Baileys Cream Puff (0.52 units per serve) & Baileys After Ate (0.9 units per serve)
Light and airy choux buns with a sumptuous Baileys and chestnut filling, crisp praline and pistachio leaves with salted Baileys ice cream…
Where: 110 Bishopsgate, London EC2N 4AY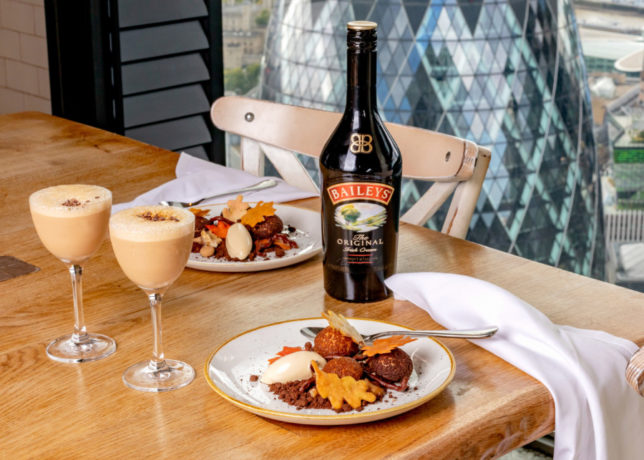 Humbledough
What: Banoffee Humbledough with Baileys Almande (0.4 units per serve)
Indulgent vegan cookie dough is topped with the classic combination of banana and toffee, and a playful drizzle of Baileys Almande…
Where: Acklam Village Market, London W10 5TY / Street Food Union, Rupert St, Soho, London W1D 7PQ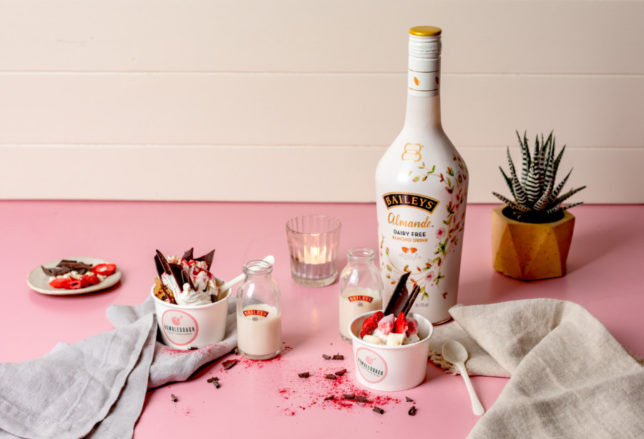 Bala Baya
What: Middle Eastern Affogato (0.51 units per serve)
Smooth homemade Baileys ice cream and Turkish coffee with a cardamom twist. Sometimes simple is all you need… 
Where: Arch 25, Old Union Yard Arches, 229 Union St, London SE1 0LR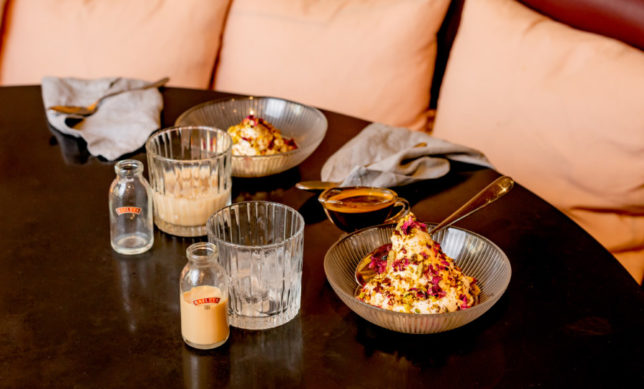 Paul A Young
What: Baileys Billionaires Caramel Shortbread Chocolates (0.03 units per serve)
Velvety Baileys joins gooey caramel and a crunchy biscuit base in these dangerously moreish bites…
Where: 143 Wardour Street, Soho, London W1F 8WA / 33 Camden Passage, Islington, London N1 8EA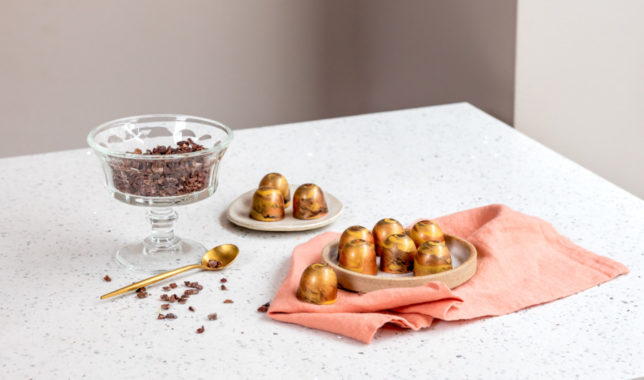 PF Chang's Asian Table
What: Salted Caramel Baileys Tart (0.51 units per serve)
Luscious salted caramel in a crisp pastry case, adorned with a Baileys cocoa nib tuile, Baileys ice cream and the perfect pour of Baileys caramel sauce…
Where: 10 Great Newport St, Covent Garden, London WC2H 7JA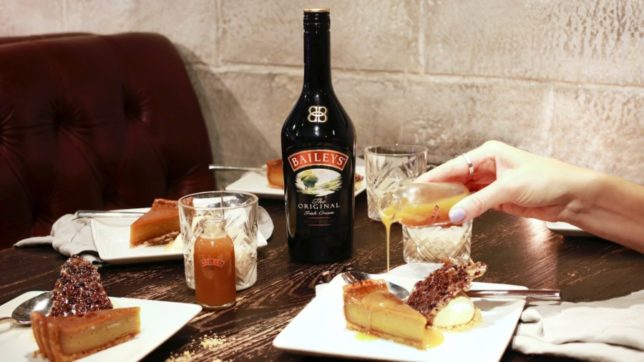 When it comes to the question of the bill …or Baileys? you know what to do.
If you're not based in London and still want to enjoy a moment of indulgence, Baileys Original Irish Cream Liqueur is available nationwide from all major supermarkets.