Christmas 2019 is right around the corner, and so is the festive season to-do list… If the thought of recipe planning, shopping, prepping and cooking is enough to leave you feeling more no-no-no than ho-ho-ho, then you need COOK. This year, their new Christmas range is just waiting for customers to discover, delicious dishes and hearty homemade meals prepared from scratch by expert chefs and then frozen from fresh.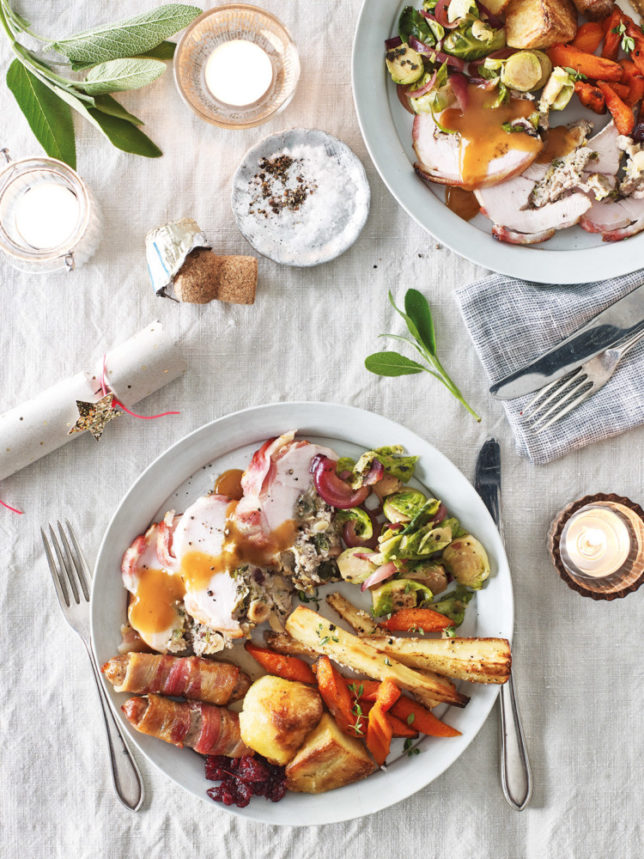 Made using some of the very best British ingredients, all dishes are prepared by hand like you would at home and then freshly frozen at -35°C, locking in all the delicious flavours, and always without any additives or preservatives. On the front label of each dish, you'll find the name and signature of the chef who prepared each small batch at the COOK Kitchen in Kent. At home, you simply cook straight from frozen to enjoy dishes that taste as great as if you'd made them yourself (and maybe even better).
Made for people who want to serve great food this Christmas, but who also want to be a host at the table and not stuck in the kitchen, COOK food is not only convenient and stress-free, but the Christmas menu has scooped bundles of independent taste-test awards; so you know that even your most discerning guests will be satisfied!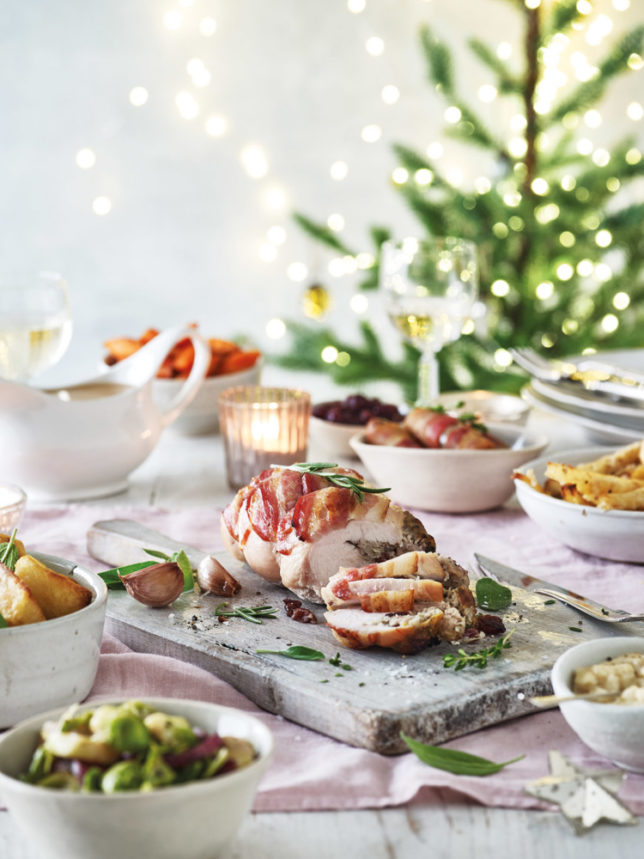 We love the Gourmet Christmas Lunch For Two Bundle which has everything that two people would you need on the big day from a turkey crown and stuffing to all the traditional extras, from golden roast potatoes, parsnips and carrots, pigs-in-blankets (Cumberland chipolatas wrapped in unsmoked streaky bacon), and deliciously rich slow-cooked turkey gravy gently simmered with bay, rosemary and thyme. Even the Brussels sprouts are taken care of. If that wasn't enough to get you feeling hungry, it's also Good Housekeeping Institute Great Taste Approved for 2019. COOK's Christmas Lunch For Two is £35 and is available from your local COOK Shop and online at www.cookfood.net/menu/christmas/christmas-day/christmas-lunch-bundles/christmas-lunch-for-2/
If you prefer to cook the main Christmas lunch from scratch yourself (especially if you've followed Rosemary Shrager's tips in her SLOAN! interview here), then why not add some sparkle to your at-home entertaining beyond the big day with COOK's  Pork Chestnut and Cranberry Wreath makes for the perfect festive centrepiece on your Christmas table. Speldhurst sausagemeat and pork from Dingley Dell farm has been mixed with cranberries, bacon, chestnuts and winter spices, then wrapped in puff pastry. Made with higher-welfare pork, smoked back bacon and premium sausagemeat, combined with some traditional festive flavours, this wreath is great as part of a festive buffet or a wintery lunch – and, we think it's delicious hot or cold! COOK's  Pork Chestnut and Cranberry Wreath is £20 and is available from your local COOK Shop or online at www.cookfood.net/menu/christmas/mains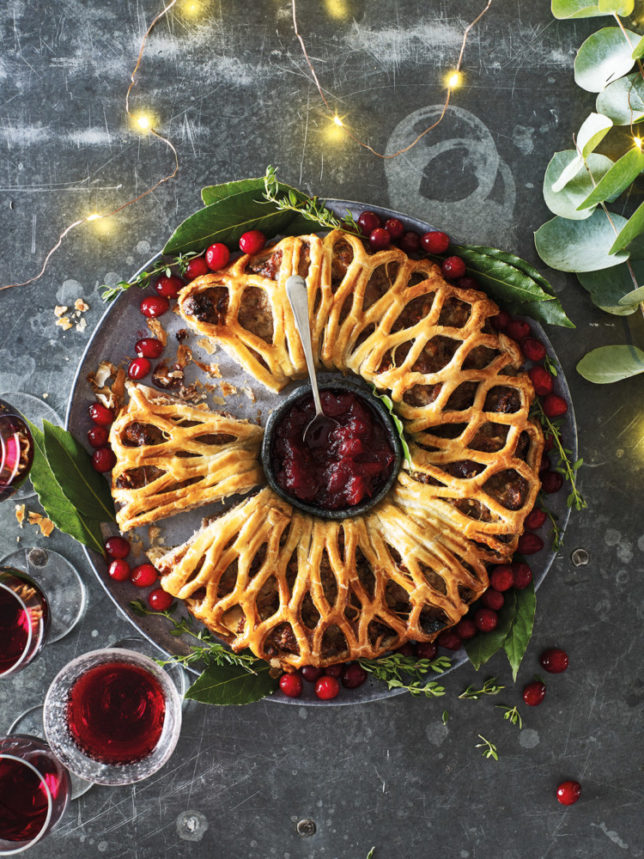 COOK was started in 1997 by Ed Perry and Dale Penfold. Sticking to the founding statement, to make meals "just like you would at home", we have grown to a network of around 90 shops, with a thriving concessions business, and a home delivery service. We are certified by the Living Wage Foundation, run a scheme to employ ex-offenders and those in need of a helping hand, and were one of the UK's founding members of B Corp UK, part of a growing movement committed to responsible and sustainable business. With COOK Puddings in Sittingbourne, their main Kitchen in Kent, and another due to open in January 2020, they still prepare all their award-winning meals by hand using the same ingredients and techniques as a good home cook. Dale recently retired and today Ed is co-CEO with his sister, Rosie.
Whatever you're looking for a helping hand in the kitchen with, the COOK range has something for you.