Here are some terrific toys that will get kids jumping for joy when opening their presents on Christmas morning.
PlayShifu – Plugo Count
Plugo Count is the ultimate hands-on kit to help your child learn math skills the fun way by using number blocks in the real world. It offers the ability to solve math challenges with engaging stories and adventures like jungle mysteries and space adventures with over 250 levels to explore. The counting, arithmetic, and word puzzles help children get to grips with numbers as their confidence in numeracy grows. This is the gift that keeps on giving as it can be used from Pre-K to grade 5 thanks to the Plugo app which adapts the challenges according to the child's age.
£44.99 at www.playshifu.com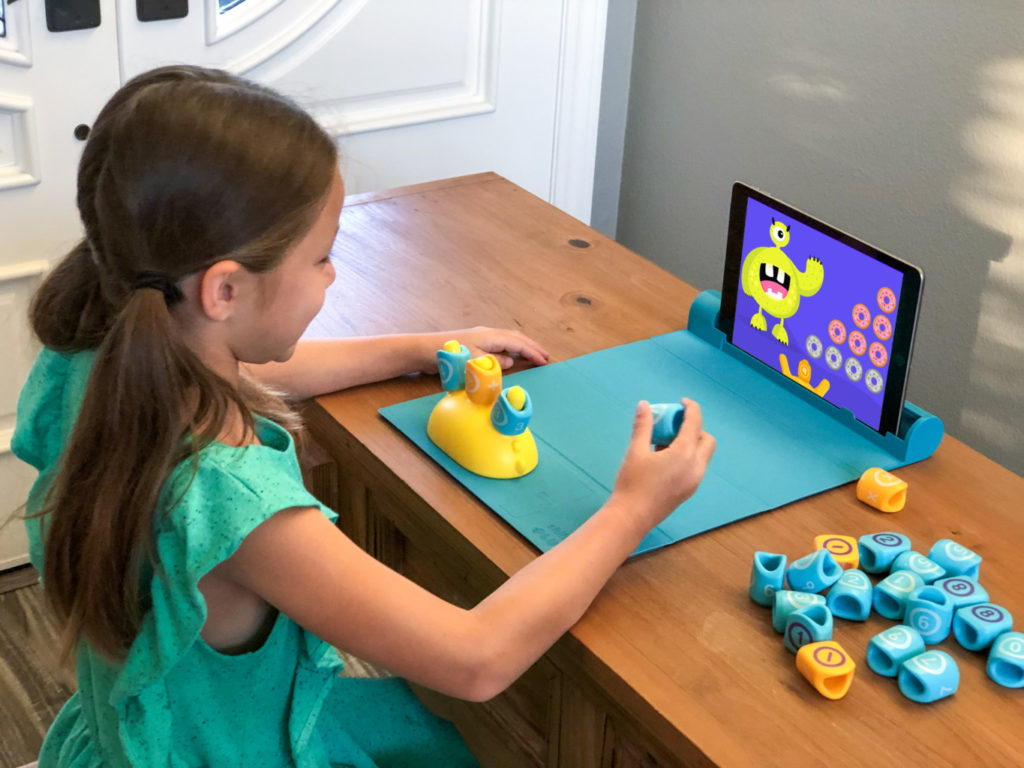 LeapFrog – LeapStart Learning System
Get children excited about learning by bringing books to life. Complete with a stylus, the LeapStart learning system works with a library of replayable activity books (sold separately) that cover four learning levels. Each learning level teaches and supports 50+ core and life skills that complement the UK national curriculum.
£41.99 at Argos and John Lewis & Partners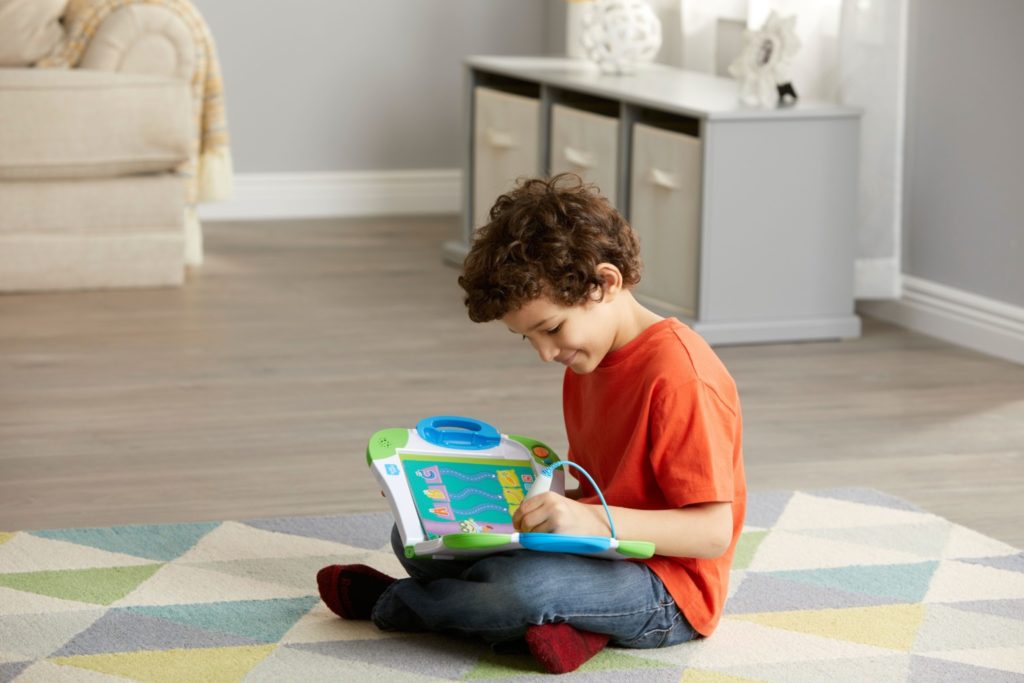 Little Live Pets – Got to Go Turdle
From beak to feet, Shelbert is the funniest & hippest Little Live Pets turtle! Feed Shelbert his favourite Magic Turtle Food, then watch his neck wiggle and wobble as he gobbles it down. But watch out! What goes in must come out! When Shelbert's 'gotta go', he'll let you know by singing his catchy "Uh Oh, Gotta Go!" song. You won't be able to stop laughing & singing along. Place him on the toilet and watch him 'poop' into the bowl. The fun never has to stop as his food can be used again and again!
£36.91 at Amazon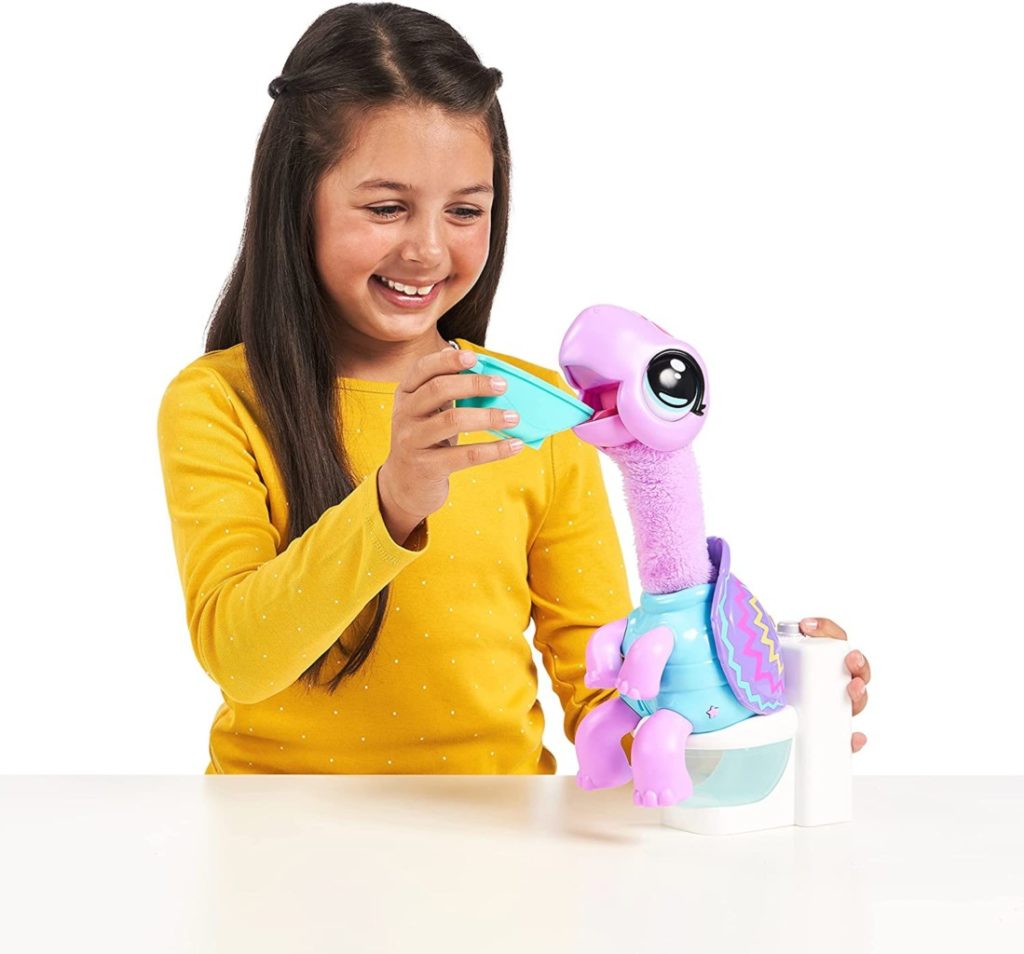 Learning Resources – MathLink® Cubes Numberblocks 11-20 Activity Set
Learning Resources has just been appointed as the official Numberblocks master toy license partner. This exciting news comes at the same time as the launch of the new MathLink® Cubes Numberblocks 11-20 Activity Set which can be used to introduce children to learning about the numbers 11-20 with the Numberblocks. This set has everything children need to build the Numberblocks from Eleven to Twenty in all the different ways shown in the episodes. It includes Fourteen's skateboard and helmet, and Twenty's top hat bonus accessories. The 290-piece set includes 10 Character Cards, and 15 double-sided write-and-wipe Activity Cards featuring 30 further hands-on maths learning activities.
£35 at www.learningresources.co.uk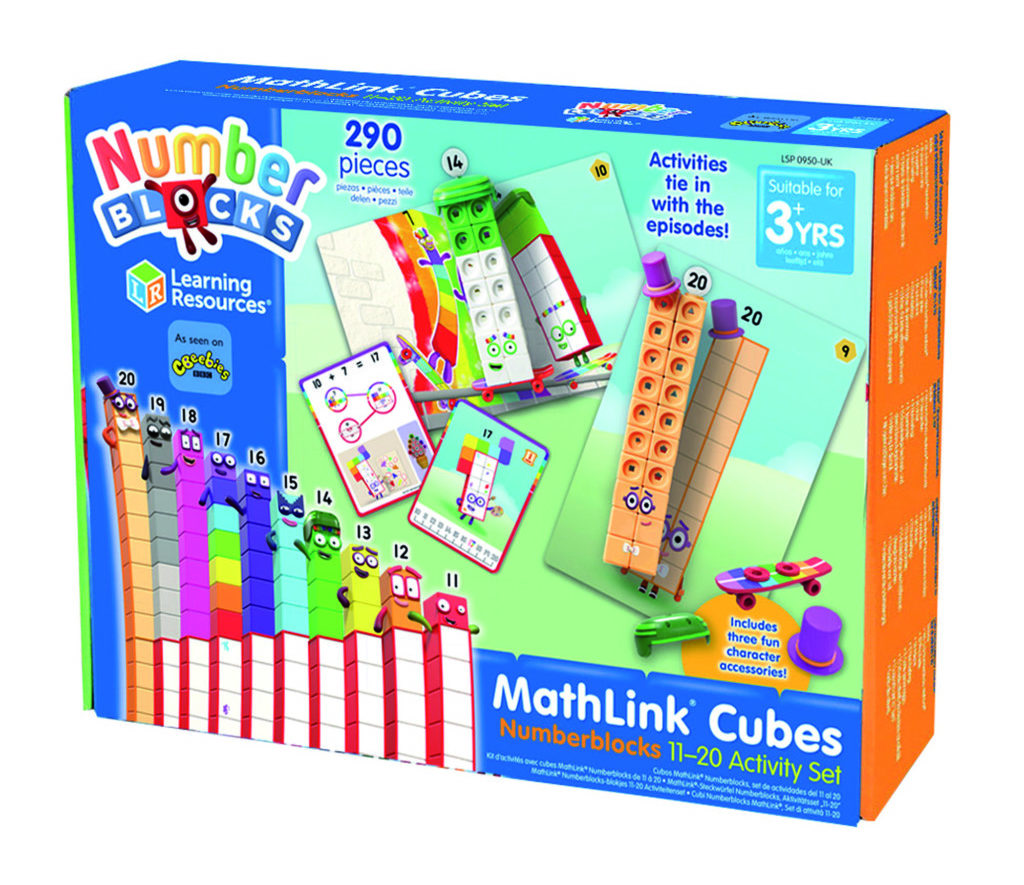 Learning Resources – Design & Drill® Bolt Buddies® Rescue Helicopter
With so many ways to build, drill, and play, Design & Drill® Bolt Buddies® Rescue Helicopter is a fun construction toy that helps children build early STEM and fine motor skills. Kids use a real working power drill to build their own rescue helicopter complete with a working winch, Bolt Buddy pilot and his rescue falcon pal. The pilot and his pal sit in the cockpit ready for your child to spin into pretend play fun. The Bolt Buddy rescue pilot has two changeable expressions and doubles as a tool which can be used to twist, turn, and assemble the components. Set includes a helicopter with drill-activated winch and 5 drilling spots, kid-friendly power drill, 5 bolts, and two Bolt Buddy figures. Keep the packaging for this helicopter toy because the box converts into a play backdrop for hours of imaginative play.
£30 at www.learningresources.co.uk

Vlad & Niki Superhero Surprise Egg by ZURU
Your child can unleash their inner superhero alongside YouTube sensations, Comes with a superhero outfit and comic book to help start the role play adventure. Encourages your child to use their imagination and the 20+ epic surprises found inside each egg to team up with the brothers and save the world from evil. With two assortments to collect, each with a unique comic book and matching roleplay figurines, your child will be fighting crime for hours!
£29.99 from Smyths Toys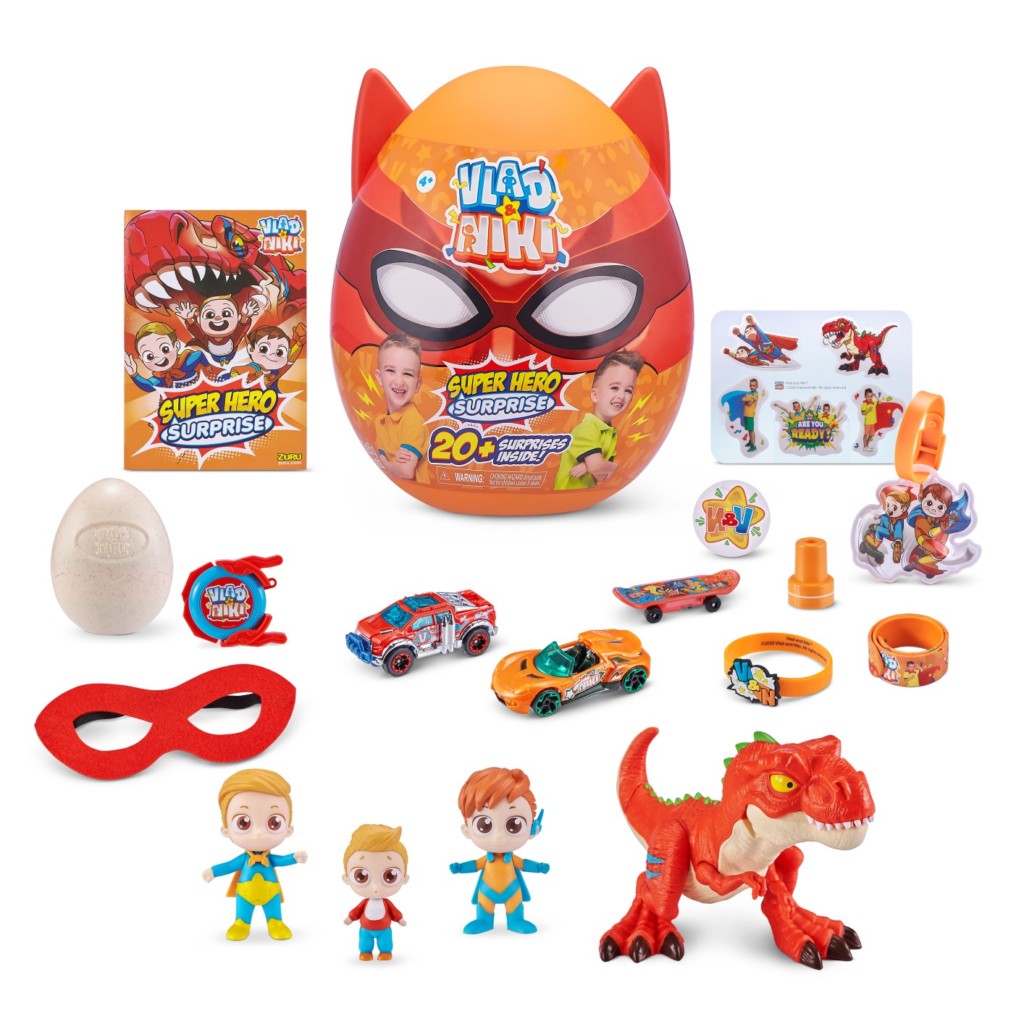 Bandai – CoComelon Musical Yellow School Bus
Watch your child go 'round and 'round through the town with the Cocomelon Yellow School Bus! This brightly coloured bus comes with a figure of J.J., a popular character from the educational CoComelon YouTube series! The school bus has room for 6 of your favourite CoComelon friends! Press on the front of the bus and listen as "Wheels on the Bus" plays for you and your child to sing along to! The free-wheeling motion puts your child in control of this fun and detailed vehicle! Bring their favourite CoComelon nursery rhyme to life with the CoComelon Yellow School Bus!
£22.99 at Smyths Toys and Argos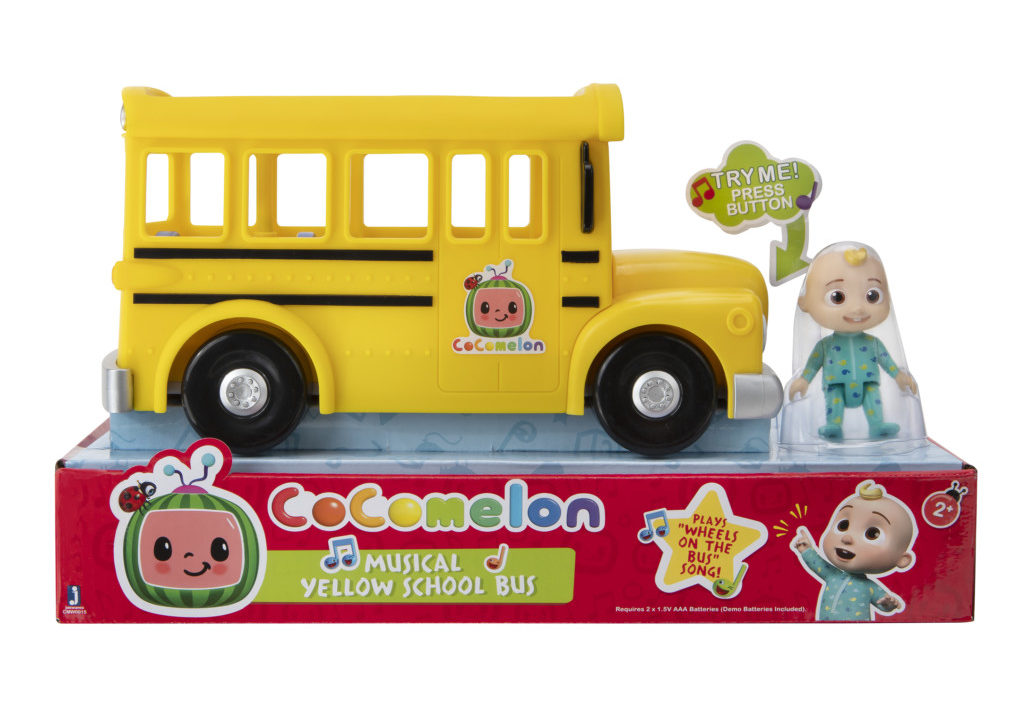 Bluey – Heeler 4WD Family Vehicle
A fan favourite for Christmas, the Heeler 4WD Family Vehicle allows little ones to re-enact playful adventures from the much-loved Australian pup animation, as seen on CBeebies. Comes with only one figure (Bandit, Bluey's dad), a surfboard rack, two surfboards and sticker sheets. The top of the vehicle opens up to get the Bandit figure inside. A set of four family figures is sold separately.
£19.99 from Argos, The Entertainer and major supermarkets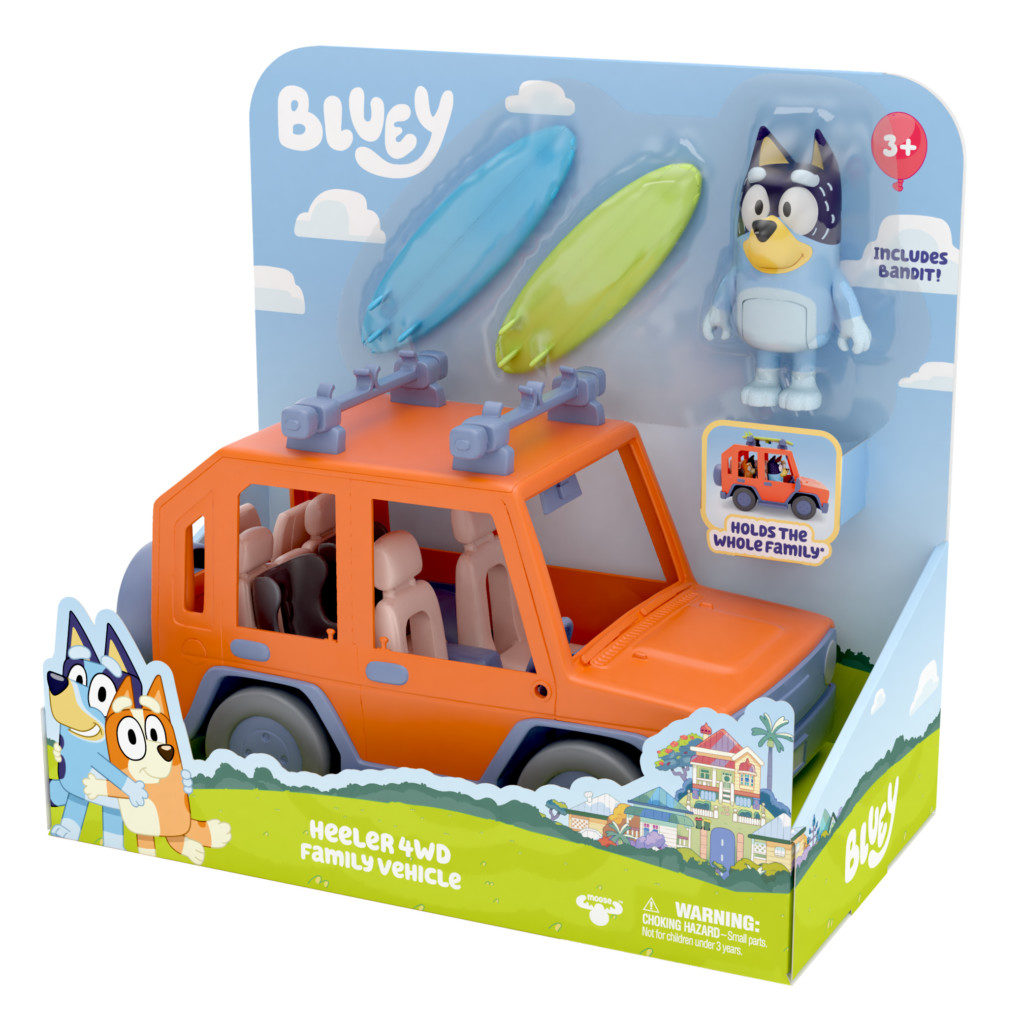 VTech – Switch & Go Dinos
Get two presents in one with these fearsome dinosaurs that transform into cool vehicles or mighty dinosaurs! With exciting dinosaur facts to learn, educational flash cards and cool sound effects, lights and fun phrases, these popular toys are sure to be a big win with every dinosaur fan this Christmas! New Switch & Go Dinos include Blaze the T-Rex, Flare the T-Rex and Rush the Velociraptor.
From £10.50 at Very and The Entertainer