Coppa Club offers the very best elements of a café, bar, restaurant, and lounge – all combined into one setting that provides something for everyone. With ten separate locations currently found in the South-East & West of England, the brand has a private members' club feel, without any members club fees. Each venue reflects its individual location and celebrates Britishness, alongside offering an informal, welcoming, and relaxed atmosphere.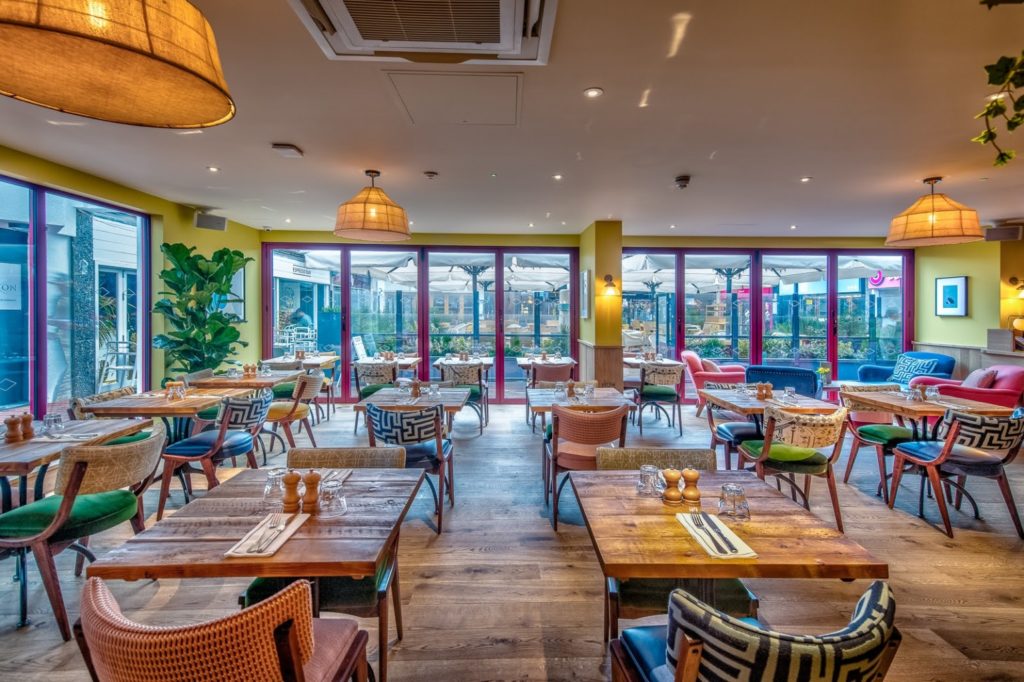 Located in Brighton Square within the heart of The Lanes in Brighton, Coppa In The Lanes offers a relaxed, welcoming space that's open all day from early breakfast to late evening drinks.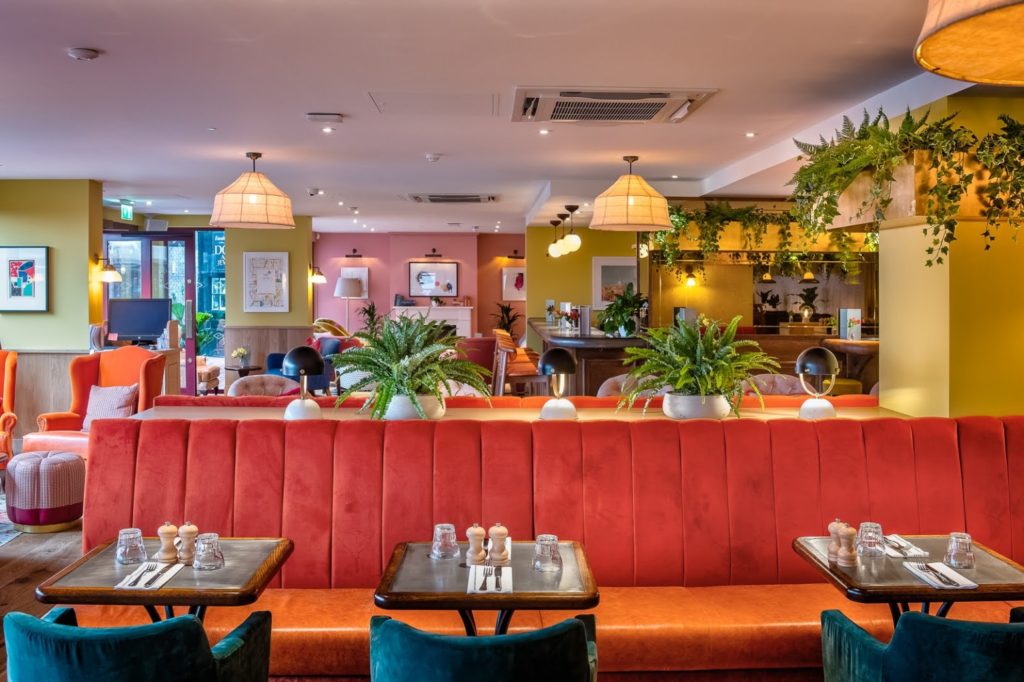 With cosy igloos and alfresco dining surrounding the Square's iconic dolphin fountain, you can eat, drink, socialise or just settle in with a good book.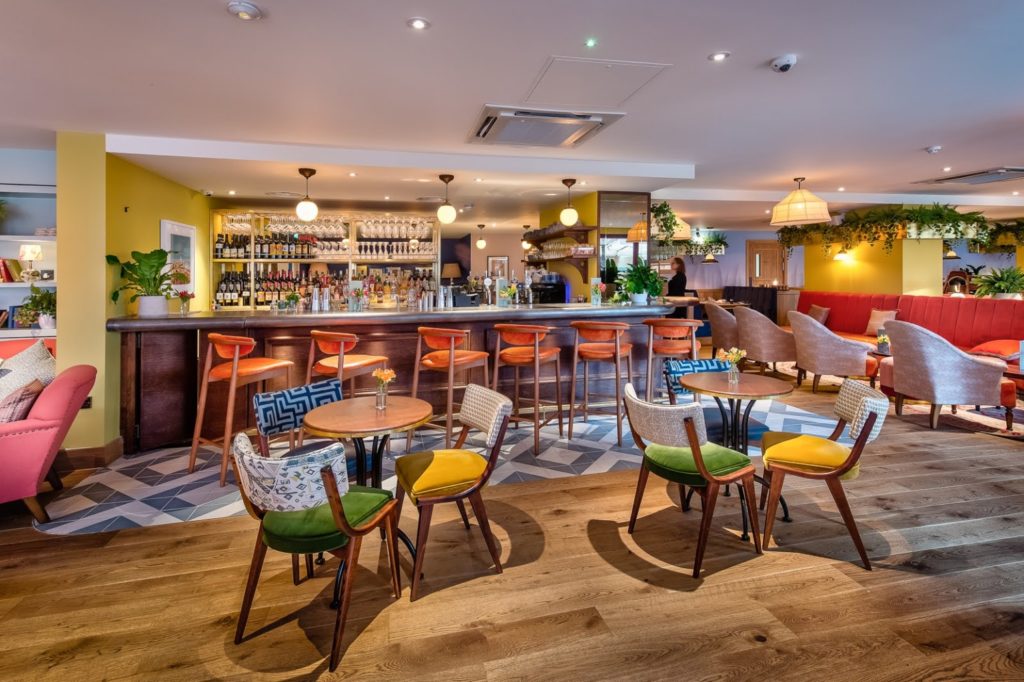 Coppa Club also has spaces designed and equipped for undisturbed working in addition to offering free and fast wi-fi, chargers, plug sockets and freshly-roasted coffee.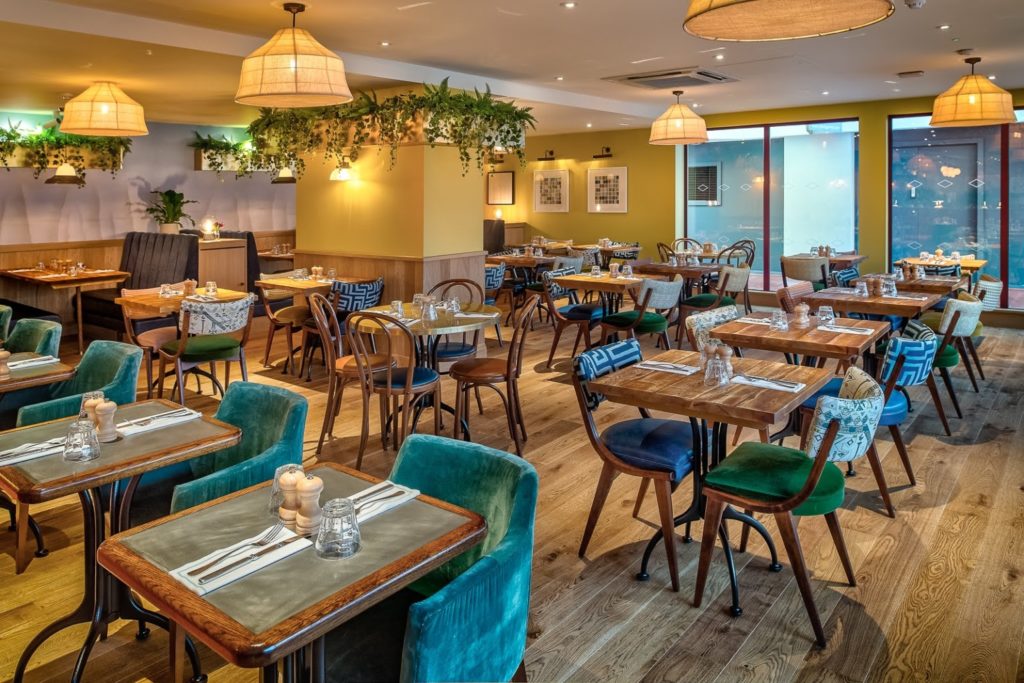 The all day menu focuses on uncomplicated dishes from small plates to main courses, healthy salads, a carefully crafted drinks menu, breakfast and weekend brunch, there's something for everyone at any time of day.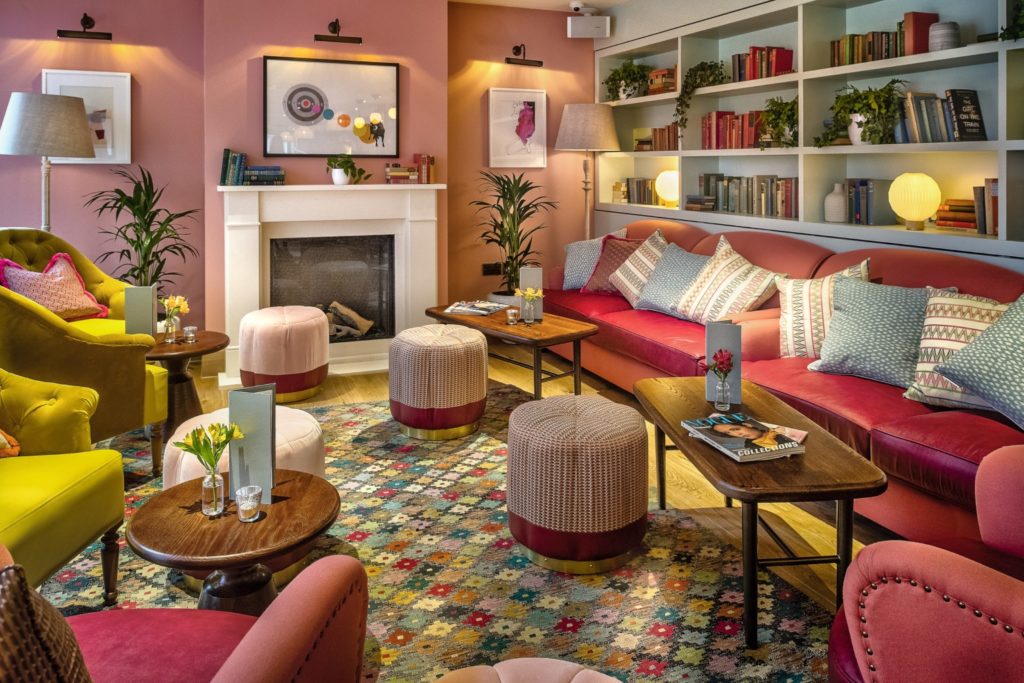 For those garlic lovers, the Garlic Bread is great to nibble on whilst enjoying the atmosphere and awaiting starters or just to snack on whilst chatting to friends and family.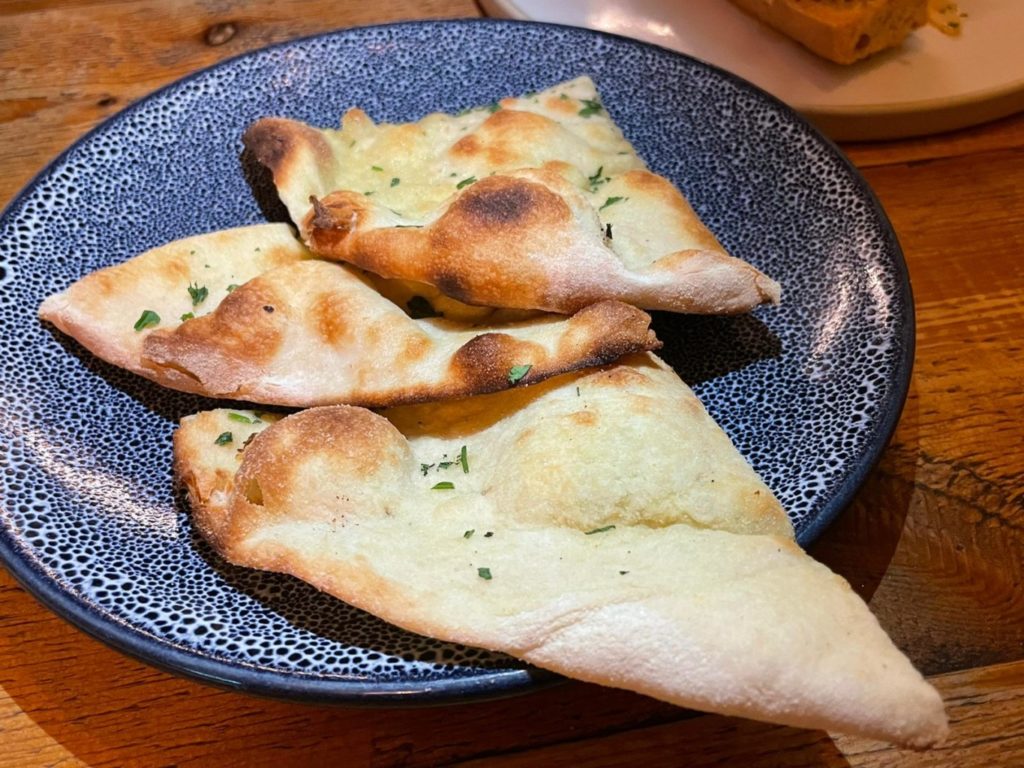 For Starters, who could resist Crispy Fried Squid with spicy ponzu dip, sriracha mayo and lemon. Great textures with a dip that complemented the fresh tender squid in a light batter. Yummy.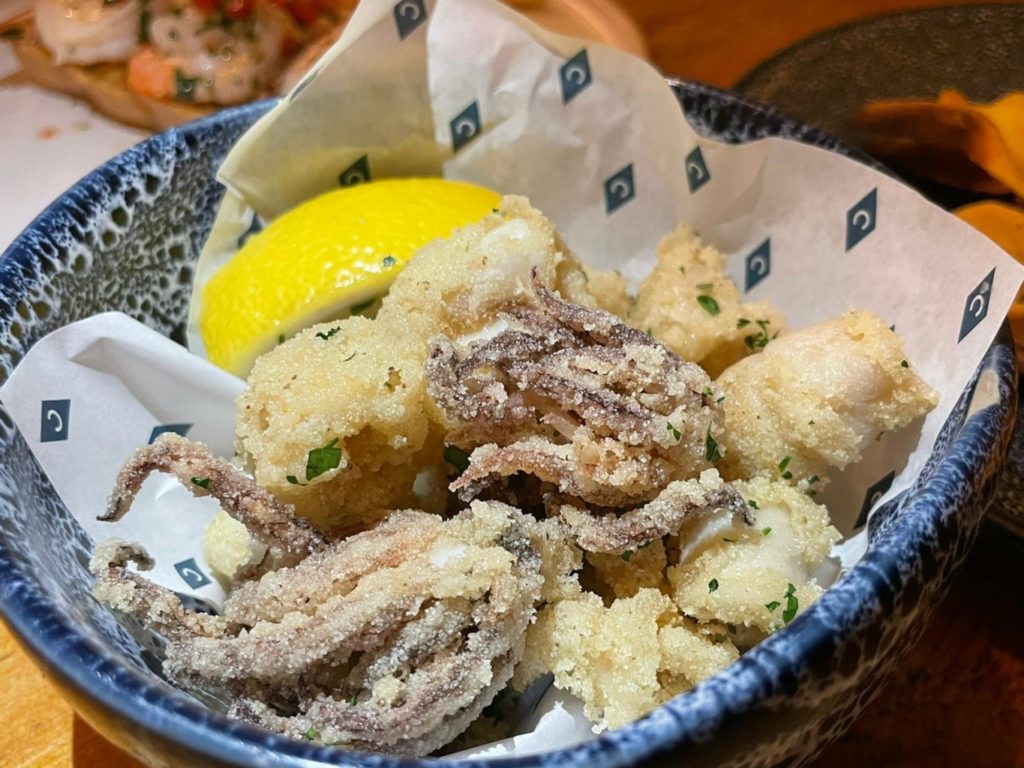 Seared King Prawns with garlic, lemon, chilli and parsley featured five succulent prawns with a spicy kick to whet the appetite served with a piece of crusty rustic bread to soak up the buttery goodness.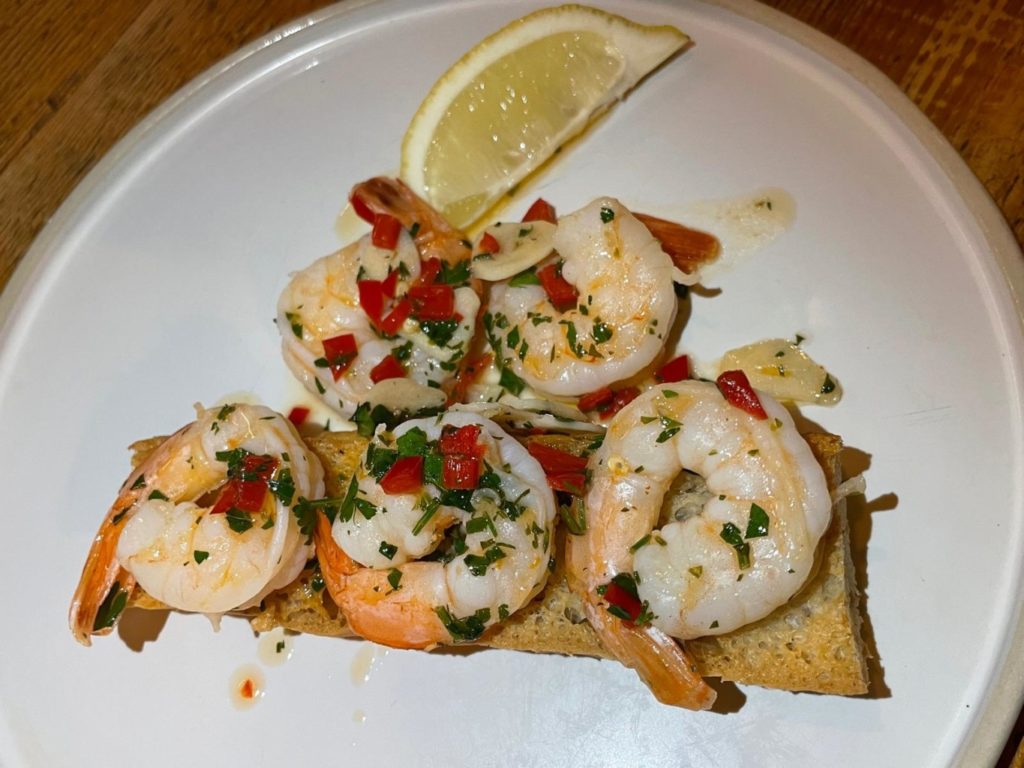 The Bucatini Carbonara is a dish to make an Italian proud with Guanciale and Pecorino straight from Italy to elevate the egg yolk carbonara sauce flavoured with black pepper. The pasta was served perfectly al dente coated in the creamy richness of the sauce that will satisfy any carbonara lover's appetite.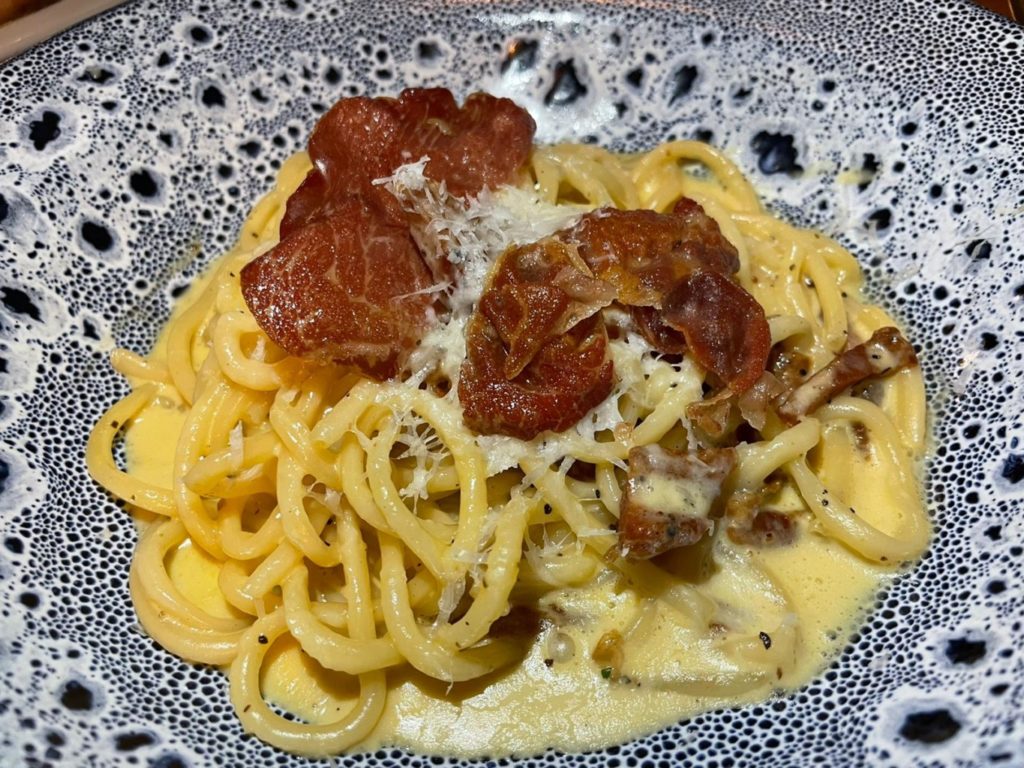 The Truffle & Pecorino Fries had a nice satisfying feel and the Pecorino Romano added another level of luxury to this delicious side.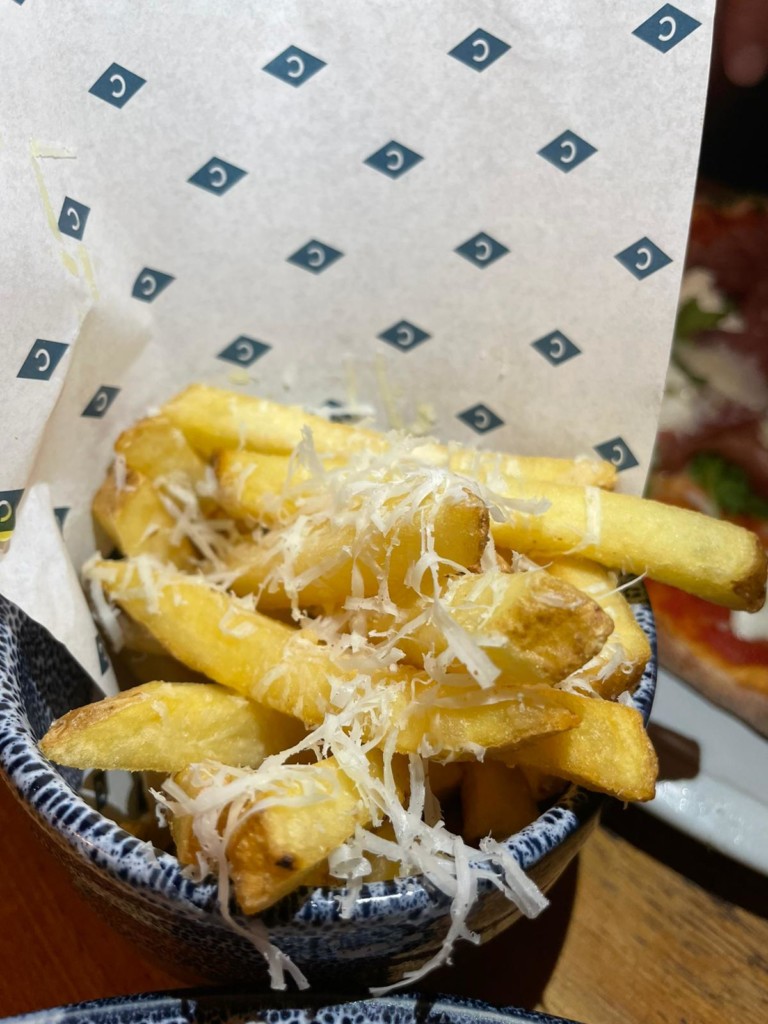 Coppa Club is said to serve excellent sourdough pizza so we ordered the San Daniele topped with D.O.P Prosciutto, tomato, buffalo mozzarella, rocket and Parmesan to see if it lived up to the hype. The pizza did not disappoint. The dough was soft and flavoursome with a slightly firmer texture on the outer crust. The toppings are generous, fresh and full of flavour. A great choice to try on your own or a snack to share and connect with others.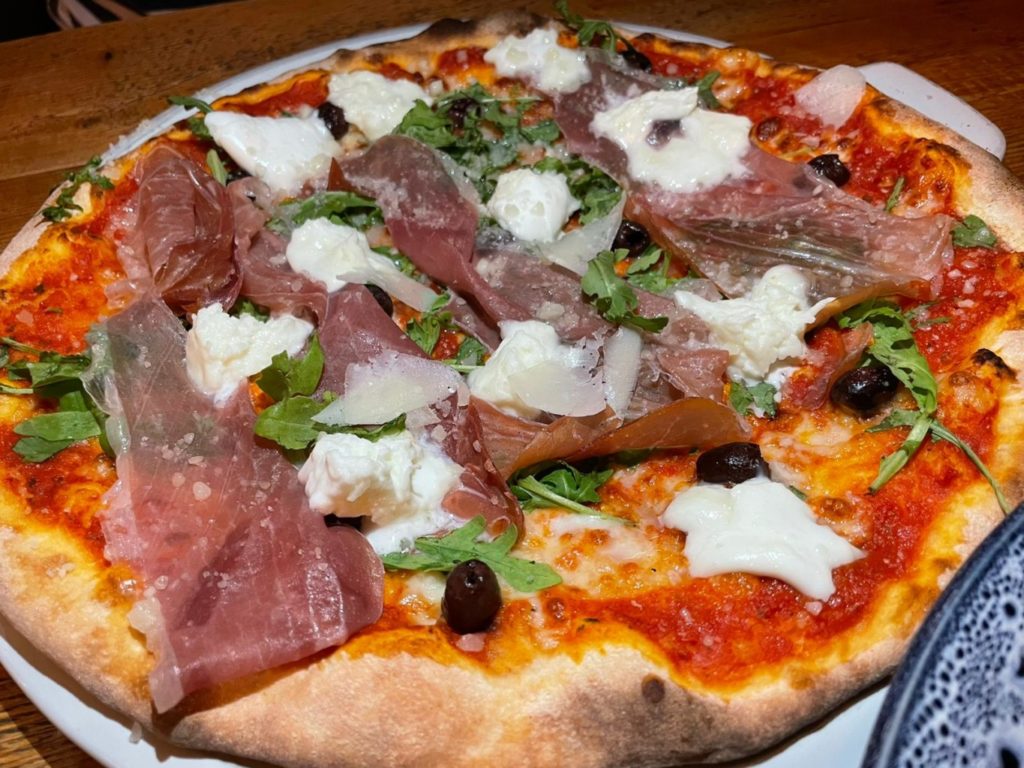 A personal favourite and one that did not disappoint, the Sticky Toffee Pudding was gooey with crushed honeycomb to add a sweet crunch and vanilla ice cream with toffee sauce to top off a great pudding that was super satisfying. Now the question is to share or not to share?!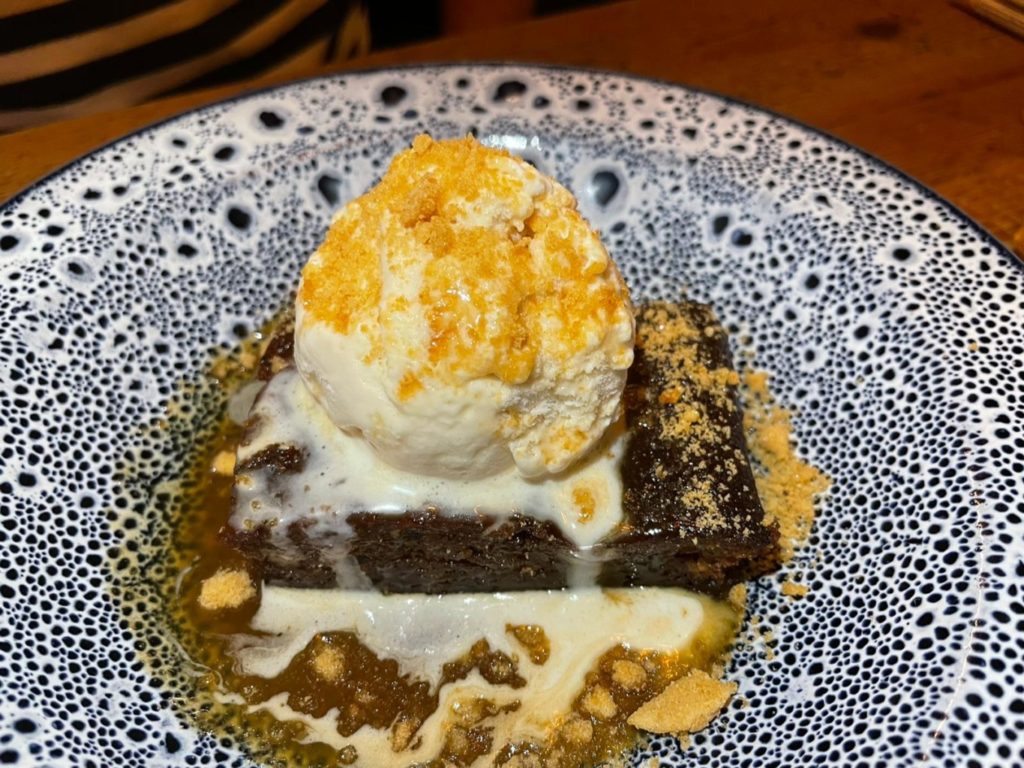 Another classic English dessert, the Warm Treacle Tart with crème fraîche and candied orange was irresistible – my sweet tooth just got a bit sweeter.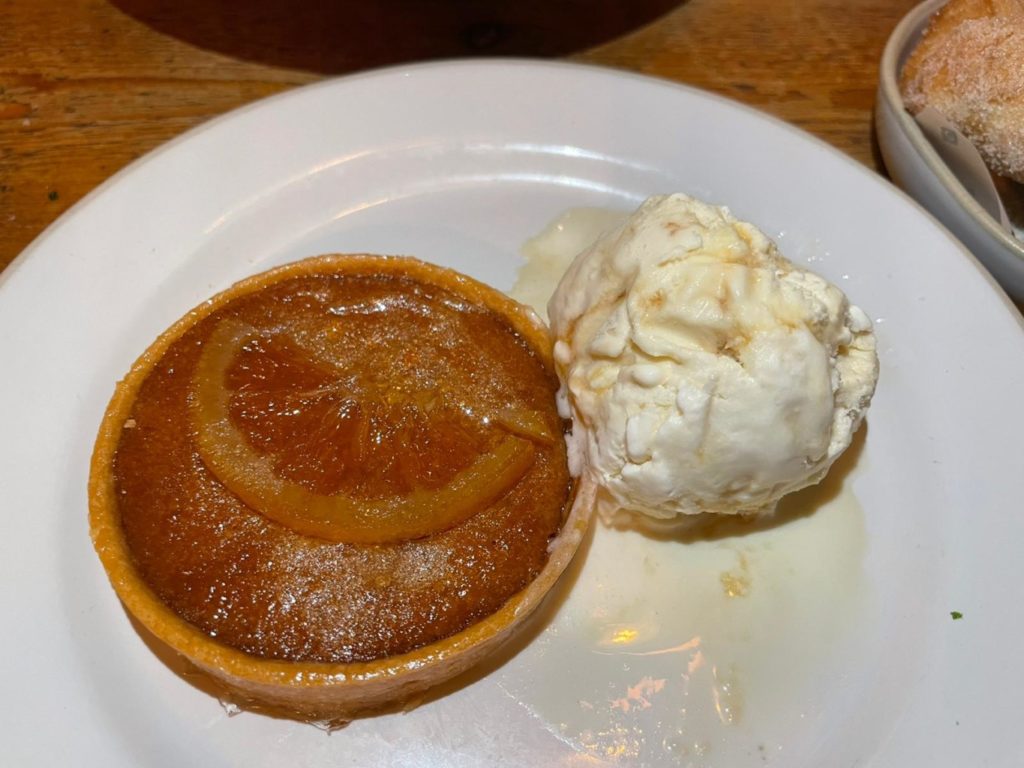 For a dessert with an Italian vibe, the doughy and sugary goodness of the Pizza Fritta Dolce with a warm toffee dipping sauce hit the spot.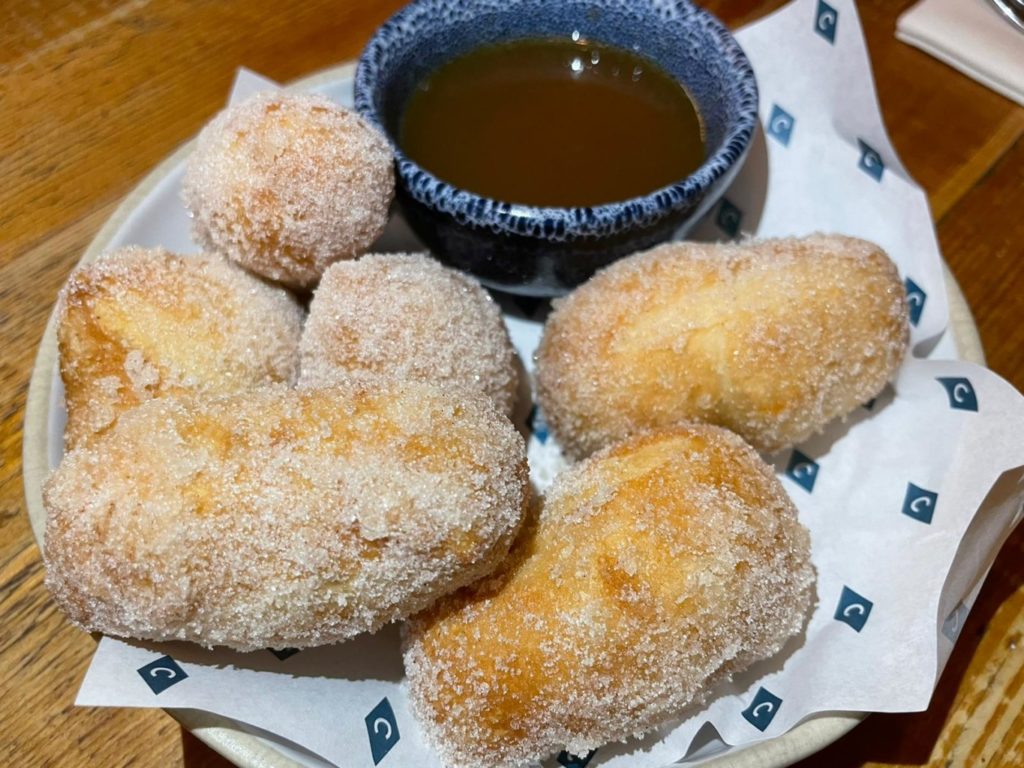 The Coppa In The Lanes all day menu has something for everyone with a great atmosphere to reconnect with loved ones whilst sharing good food.
Coppa In The Lanes
12-16 Brighton Square, Brighton, East Sussex BN1 1HD
01273 900731
www.coppaclub.co.uk/in-the-lanes/