Christian Toth is the UK's leading specialist in thermal hair treatments including permanent straightening and the Digital Perm. He was the first British hairdresser to train at the famous Yuko Academy with Yuko Yamashita and went on to teach the techniques in both Dubai and Paris. His bespoke approach has led to his straightening services becoming in demand around the world. While permanent straightening used to mean flattening the cuticle of the hair so that hair couldn't be curled or waved afterwards, a new innovation in protein conditioning means that now the cuticle is permanently smoothed but the hair can be restyled, so you don't get that poker straight finish, it's a more natural smooth look. A healthier alternative to the Brazilian blow dry which tends to dry hair out, the 'straight perm' is the salon's most popular treatment and unlike the Brazilian it can still be done during pregnancy.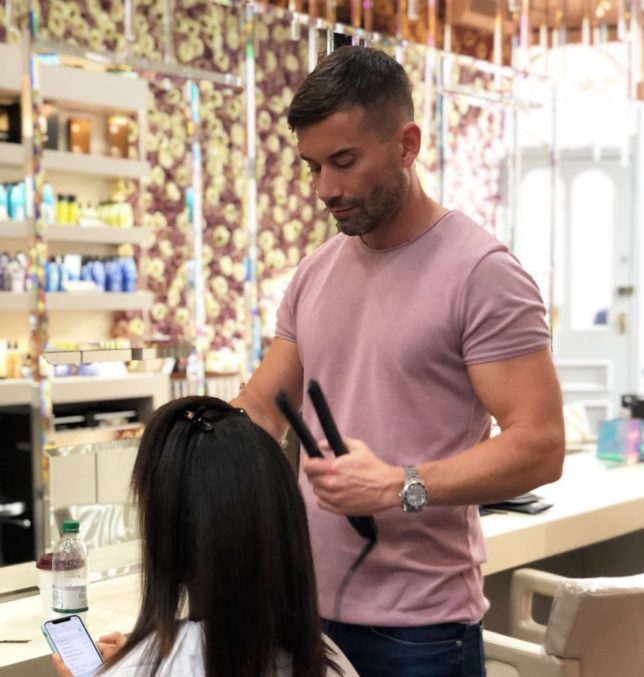 Originating in Japan, the straight perm offers a permanent solution to curly, frizzy and unruly hair. It does away with the need to use straightening irons and leaves hair looking straight by breaking down the bonds that hold the curl shape. Collagen, keratin and silk proteins penetrate the hair follicle to re-form and condition the hair shaft. A hot iron promotes heat oxidisation to leave hair silky, smooth and perfectly straight. Styling takes little effort and the treated hair remains permanently straightened, with only occasional re-growth appointments required.
The straight perm is faster than other straightening treatments, and the system starts with a protein conditioning treatment that means even dry, damaged or bleached hair can now be straightened.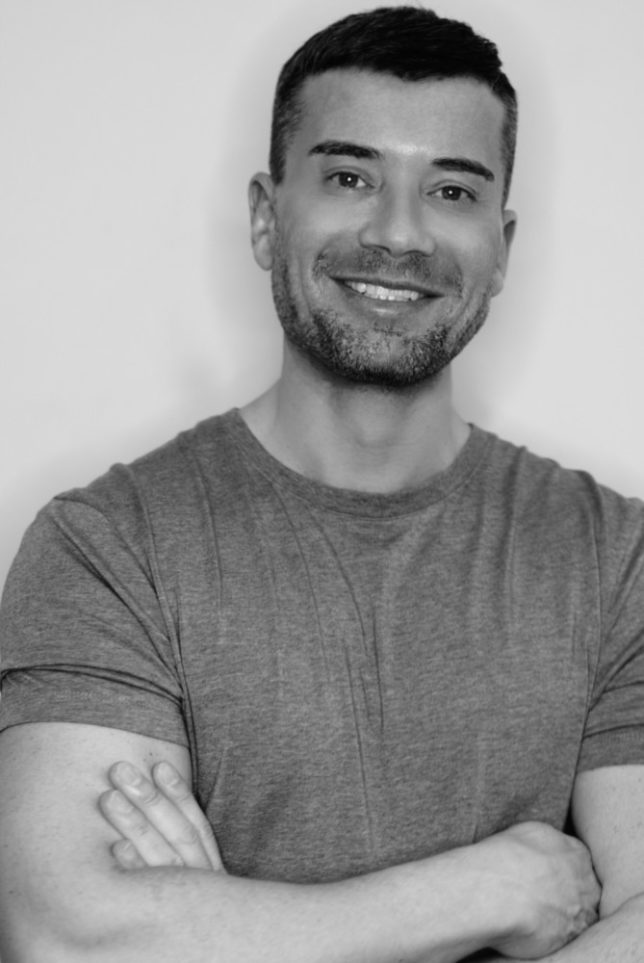 Christian says, "With the digital perm, the straight perm and our exclusive curecell straightening system we have discovered the next generation of hair treatments that have the potential to change the way we think about our hair. Straight or curly, now you can have the hair you have always wanted."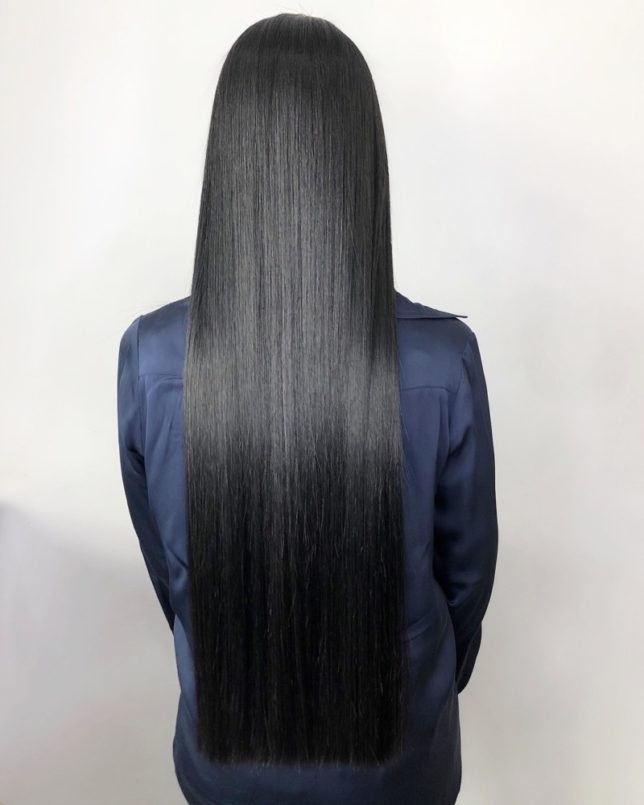 Christian's career spans 20 years from beginnings as a L'Oreal trained colour technician before salon experience at Molton Brown and the Yuko Salon in Curzon Street. His first salon, Compton Hair in Soho soon became too small and Christian moved to larger premises in Covent Garden, working with Sebastian Stetkiewicz with whom he still works today. His unsurpassed knowledge in chemical hair treatments has made Christian the 'go-to' hairdresser for this process. Being constantly on the lookout for new techniques and treatments led Christian to another UK first – the launch of the new Digital Perm.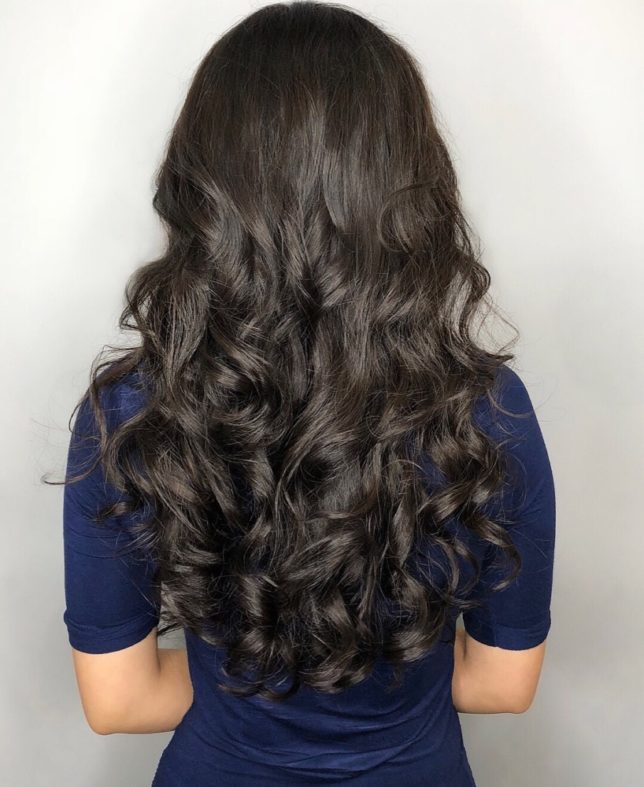 Christian Toth really knows his hair, as I sat in his chair he ran his fingers through my locks and asked me what I had done to my hair recently. I explained having been pregnant, I was allowing my grey to grow out naturally and finally get rid of the colour. He asked me if I had ever had a straightening treatment (he already knew the answer from his expertise) but he was also able to tell that I had my colour stripped from the ends at one point just by it's texture. That was some 3 years ago but there was no getting this by Christian.
We discussed two treatments he is famous for, you can see why people would travel miles to be seen in this salon. Christian's knowledge not only of what different treatments can do to your hair but what they can do to your body made me feel very comfortable that he only chooses the best products for his salon which actually enhance hair and that feel good factor. We chatted about confidence and how although in different professions we both shared the same passion which is to have the biggest transformation not in just the look of a client but how they feel inside. After a brief discussion about my lifestyle, we decided a digital perm would be a great change with easy maintenance for me but also great for styling for those media parties and stage events. As a child of the Eighties, it was no surprise that I went for curls but the most popular choice is actually digital straightening which also has amazing results as you can see.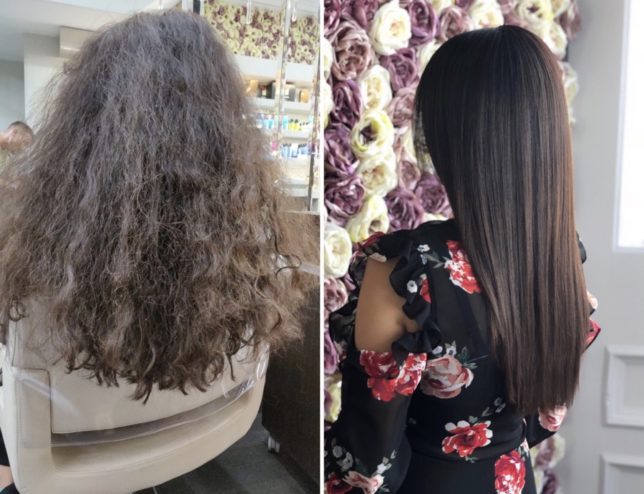 I had avoided hairdressers since I had found out that I was pregnant as although I know some people colour their hair successfully and it can be absolutely fine, as a "geriatric pregnancy" (those doctors are really flattering after you hit over 35!) I wasn't taking even a 0.05% chance with baby Sloan. This was good for my hair quality at the roots, but made Christian's job a little harder as he was playing with different textures of hair that curled at different times with the solution.
The thing about the perm you saw in the Eighties is that you would have your hair rolled, then the chemicals poured on and all the hair would curl at the same rate but leave different curls and damage the weaker hair. Christian approaches things very differently. He applies the product to the hair, almost painting it on and he only applies it to the strongest parts first. Christian then tests the hair to make sure the chemical structure has changed and only then does he apply it to the weaker parts. It was amazing how it could take 20-30 minutes for the roots to weaken and literally 3-4 mins for my ends. After the chemicals were applied and neutralised it was time to roll me up and hook me to the heat. The best way of describing this machine for anyone who is worried about burning or it being too hot, is that it is gentle steam that only touches your hair not your scalp. If anything it feels like a warm heat massage although the rollers do get heavy after a while.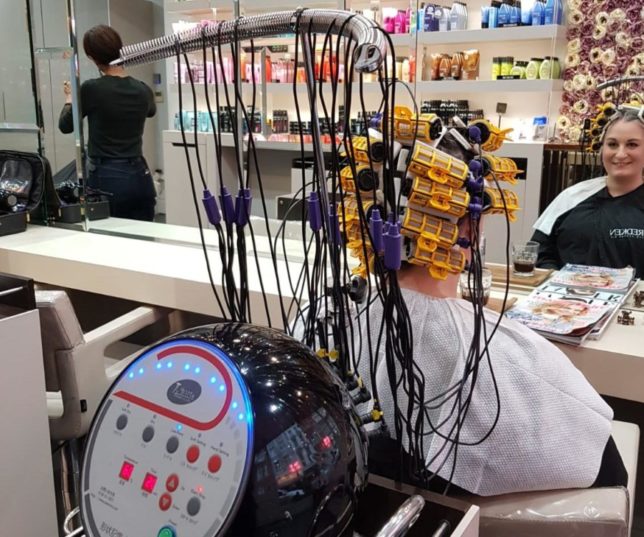 Once hooked up it was time to check out my competition in the magazine world, and to be inspired. I do love Marie Claire, having written for them a few times and having a fabulous 4-page article written about me as a feature piece albeit in Russian (hope that translation was accurate!) I always check out who they are talking about today. Just as I was settling down with my magazine, I was brought a second cup of coffee – and what do I spy beside my cup but a fabulous pug biscuit. There was too much detail to not take a photo and also it made me wonder why a pug. My spidey senses told me there was more to this biscuit than on first glance.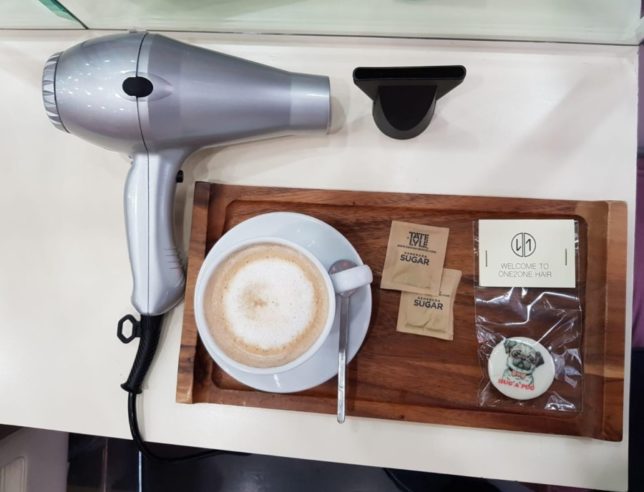 As soon as Christian returned I asked why a pug and what made him choose this biscuiteer. Well indeed Christian has a pug, who lives in Ibiza where he spends much of his time off and these artisanal biscuits by Biscuit Boutique have been specially made for the salon. I can tell you they taste absolutely delicious and also look stunning. Check out their Instagram page here
The rollers were now due to come off and this is often where your trusty hairdresser can style your hair, make you look fabulous and then leave you to attempt to recreate the look quite unsuccessfully at home. Not here. Christian made sure I understood the difference between twisting my curls and diffusing my curls. He also explained how to look after them long term, what maintenance I would need and how to style my hair for casual days and more sophisticated parties. This to me is a key element of any new style because what is the point of having fab new hair if you can't enjoy it.
It wasn't much longer and I would soon see the results… now I know I am only part way through my journey of growing my hair out which is possibly another 6-9 months to be completely grey but I was delighted to have curls. It made me consider cutting my hair to chop a lot of the old colour out and also to lift the curls even more, although they have lots of bounce already. What do you think should I persevere and keep the length or go for the chop?!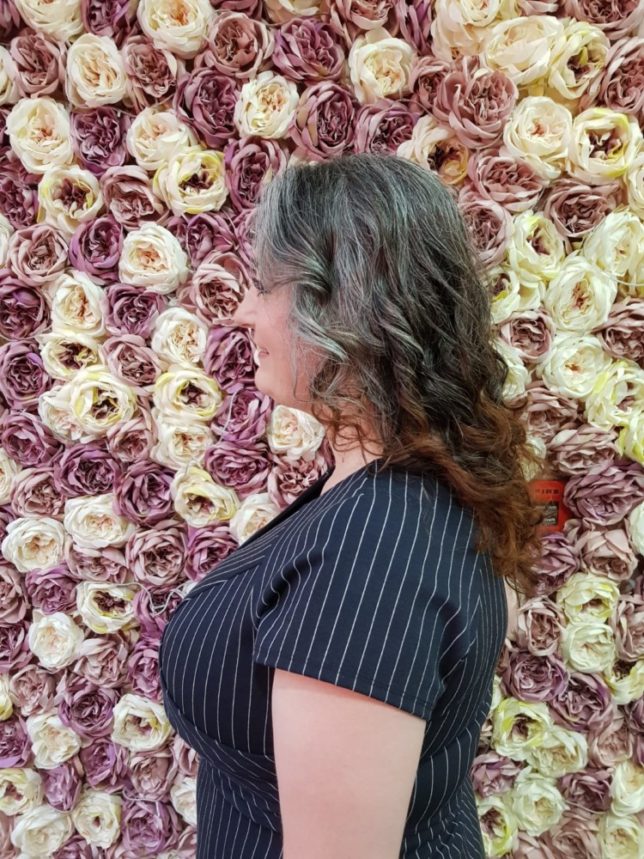 The Digital Perm process makes styling super easy. Simply roll the curls in your fingers and allow to dry naturally, or use a diffuser. This is low maintenance for high glamour hair. The treatment isn't just for straight hair, those with coarse, frizz prone curls can use this treatment to smooth and relax hair into more manageable waves.
The permanent hair shaping costs £450 per treatment and one should allow 3-4 hours for the appointment. Repeat appointments for regrowth are usually between 6-12 months.
One2One Hair
11 Blenheim St, Mayfair, London W1S 1LL
020 7016 3940
www.hairshapers.co.uk
@one2onemayfair