El Norte, the exciting new high-end restaurant venture from entrepreneurs Arian and Alberto Zandi, leaders of Emerald Hospitality Group, is now open on Mayfair's Dover Street.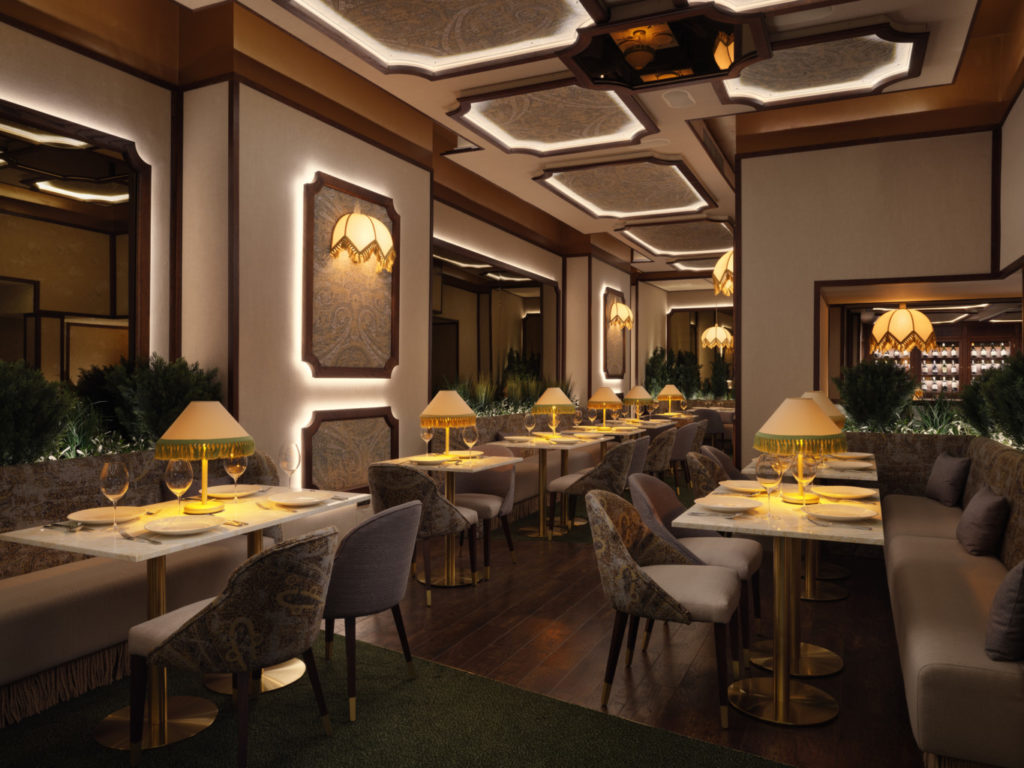 Celebrating Spain's rich culinary history with modern flair and pioneering design, El Norte is the most ambitious endeavour so far from the acclaimed Spanish brothers, who co-founded Emerald Hospitality Group, which include in their portfolio the modern Latin American restaurant, Zuaya, and more recently their acclaimed Italian restaurant, Como Garden. Known for fusing excellent food with striking design, El Norte follows in the same vein.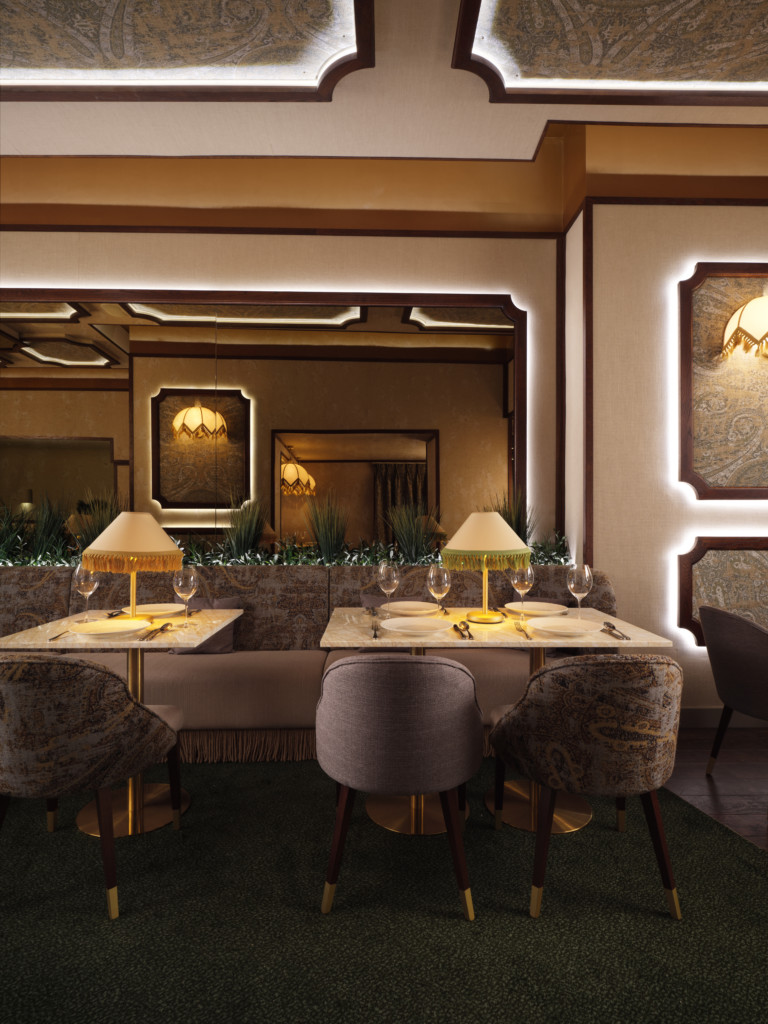 A first for London's Spanish restaurant scene, El Norte takes its cues from the country's rich culinary regions, offering a sharing style menu of traditional Spanish dishes with a modern and luxury twist. Arian and Alberto Zandi, who were born in Madrid, are bringing Londoners a taste of their motherland with dishes exemplifying the brothers' bold approach to flavours and textures.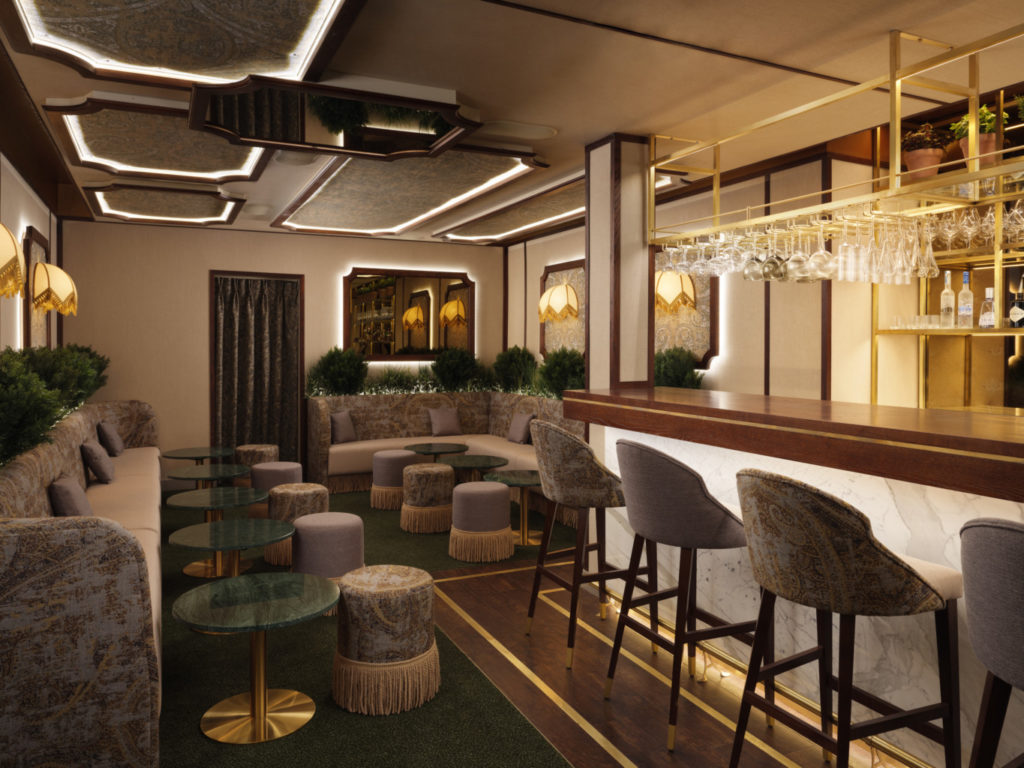 The El Norte team works closely with several Spanish suppliers to source the finest ingredients. For example, the steak is from Spanish cows (Rubia Gallega) that are over eight years old and from Galicia in northwestern Spain, whilst the olives and olive oil are procured from Córdoba, and the ripest tomatoes derived from Andalucía in southern Spain.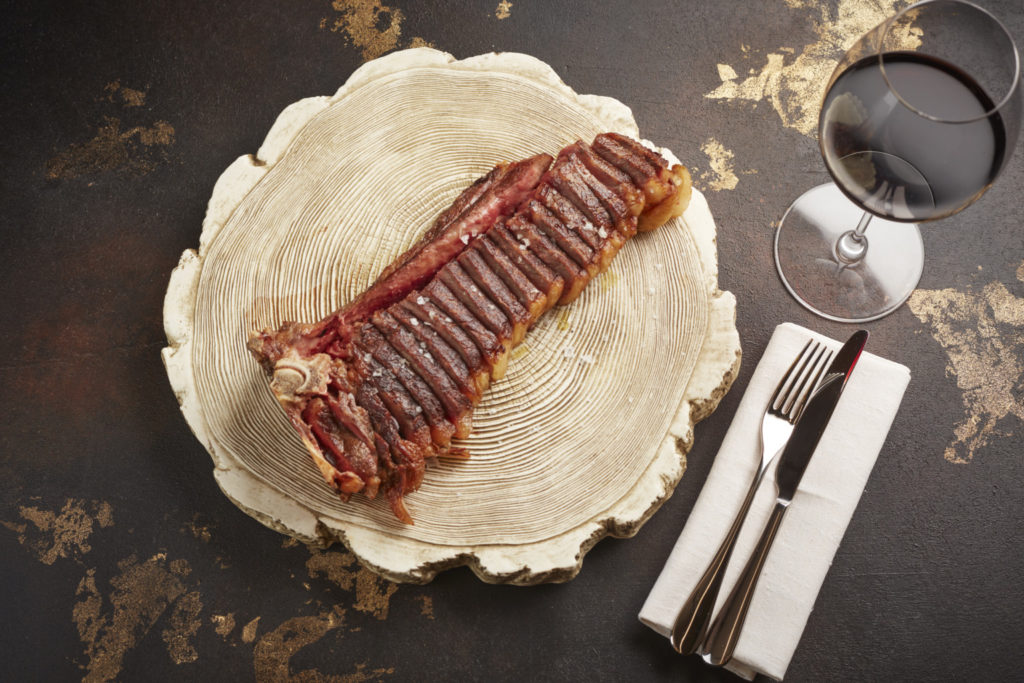 A glamorous drinking and dining destination, El Norte has a chic and sophisticated interior reminiscent of its sister sites and features a focal-point bar with a 1:30 am license. The cocktail list features adventurous takes on classic serves alongside several house-made specials including amongst others, Cupido (Raspberry Vodka, Tio Pepe, Strawberry Mix, Basil, Cava).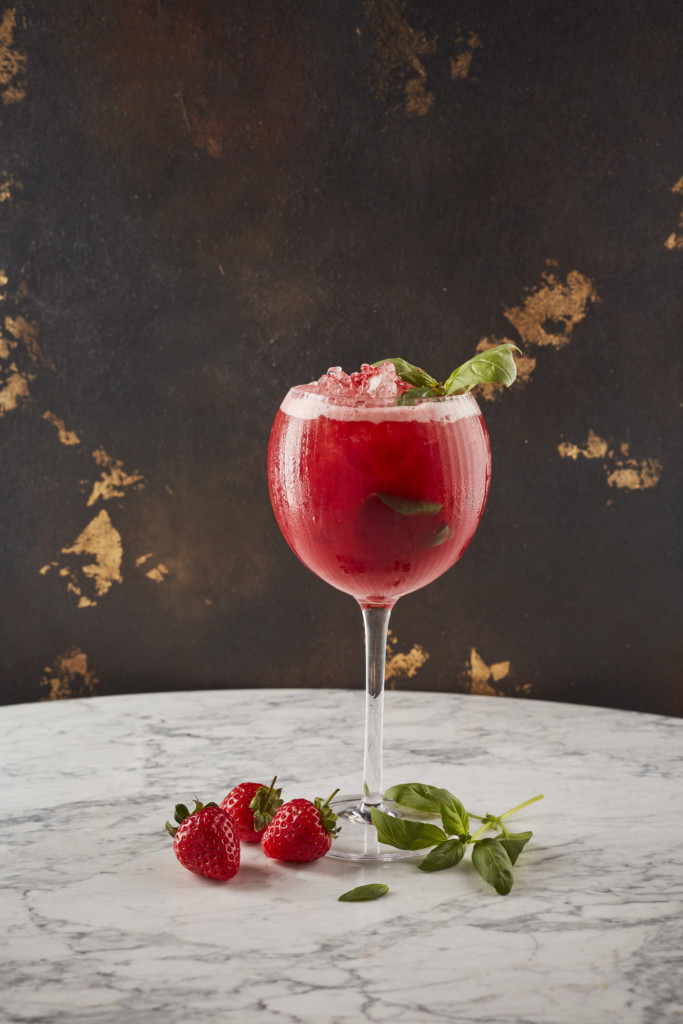 A dedicated Sangria menu has also been lovingly crafted and comprises the revered Spanish beverage in its traditional form, alongside unique interpretations including Lavender Sangria. We enjoyed the Smoked Bacon Old Fashioned (Rye Whiskey, Chocolate Bitters, Bacon, Wood Smoke) and the Pistachio Mojito (Rum, Pistachio Syrup, Mint, Lime, Soda). The Old Fashioned has gone through a long process on its way to perfection. When they first dabbled with the idea, they realised it was too salty, then too bacony, after many months of adapting the recipe and many secret tweaks they have invented a must-try subtly salty version to this wonderful classic.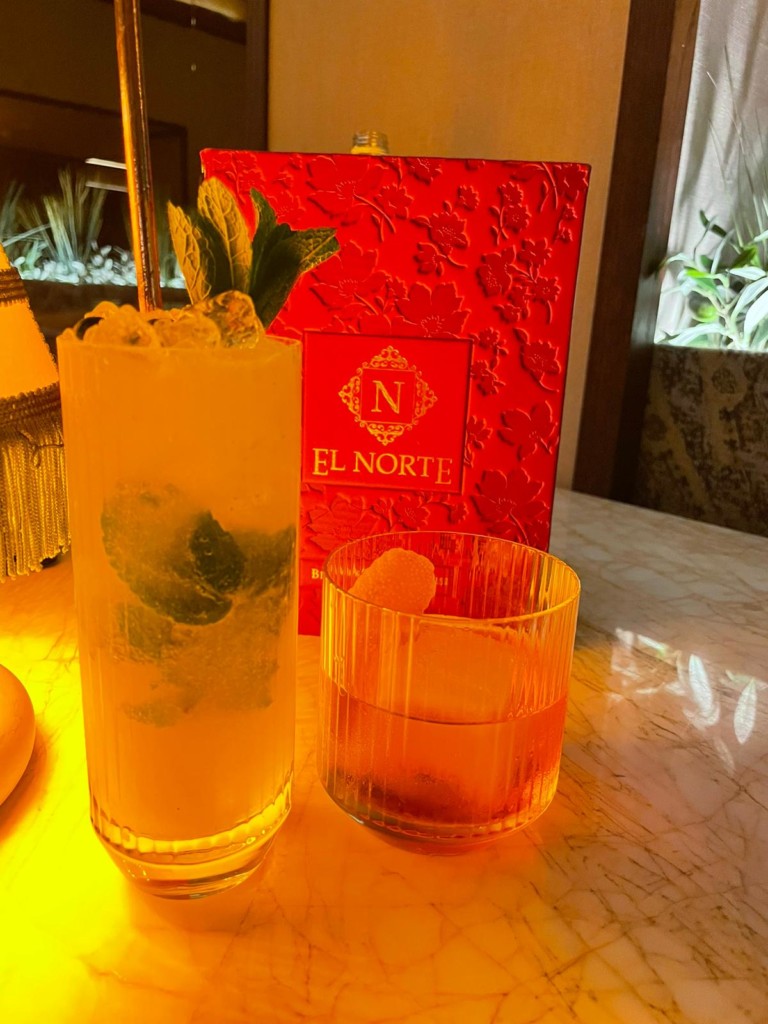 The menu is split into sections and features: Para Picar (Nibbles), Ensaladas and Crudos (Salads and Raw Dishes), Vegetales De Temporada (Seasonal Vegetables), Carnes (Meat and Poultry), Pescados Y Mariscos (Fish and Seafood), and Para Acompañar (Sides).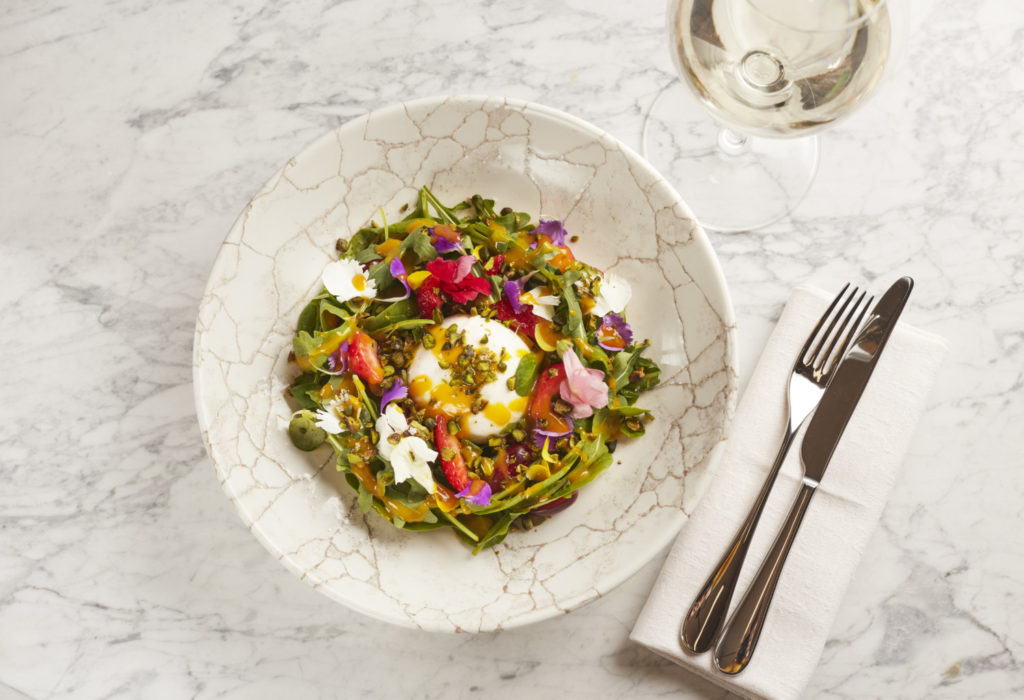 Our personal highlights from the menu included:
Croquetas de Jamón (Ham Croquettes with Guacamole) – These delightful bites have to come in our top three favourite croquettes of all time. The deliciousness of each bite keeps you coming back for more.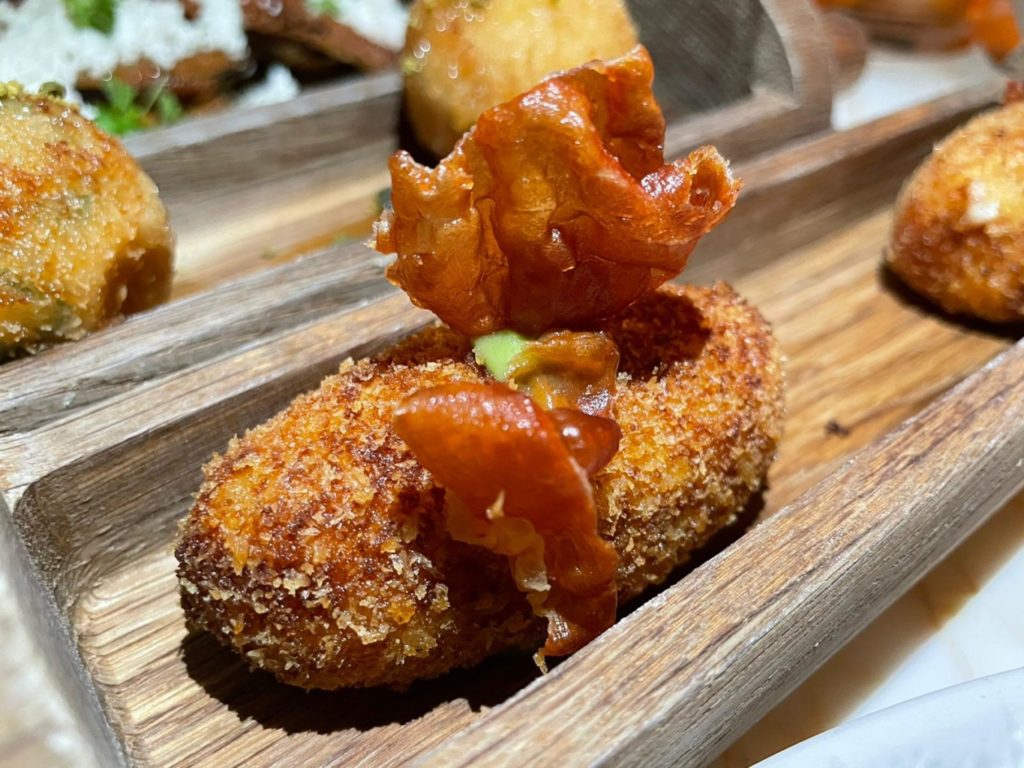 Croquetas de Queso de Cabra (Goat Cheese, Pistachio & Honey Croquettes) – These are also delicious and a scrumptious pairing of nuttiness and sweetness but they were sadly outdone by the Jamón variation and had a tough act to follow.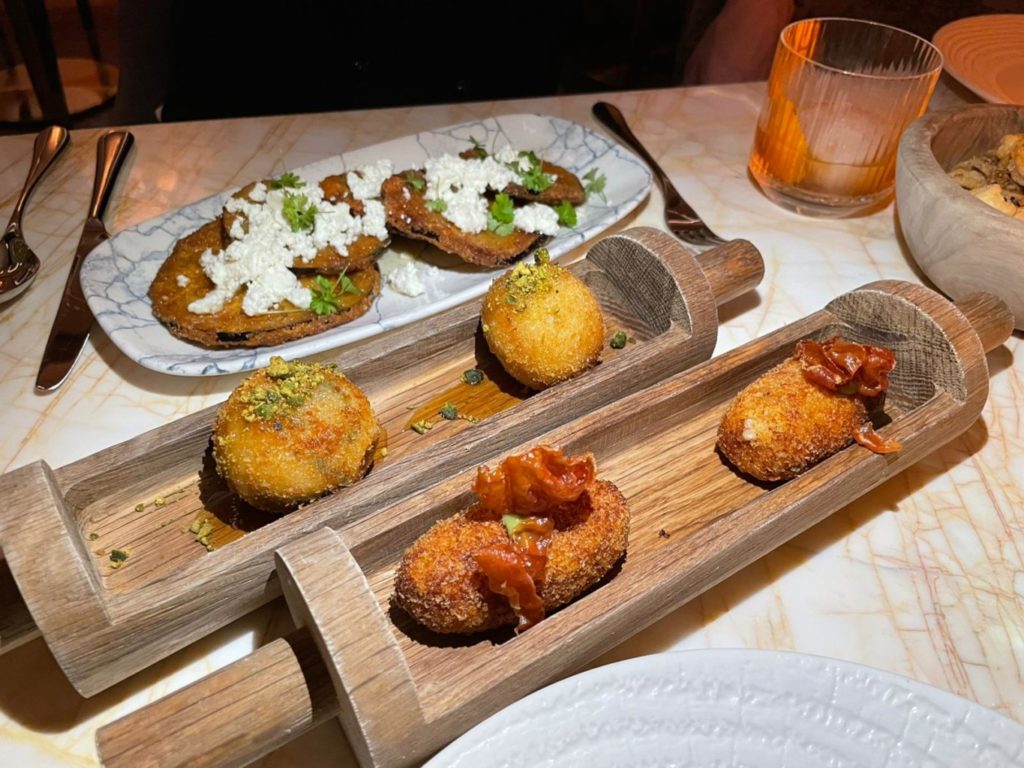 Berenjenas Crujientes con Miel y Feta (Fried Aubergine with Feta & Honey) – If you love aubergine, these are a must. The balance of the crunchy crumb coating against the soft feta brings this aubergine dish to life.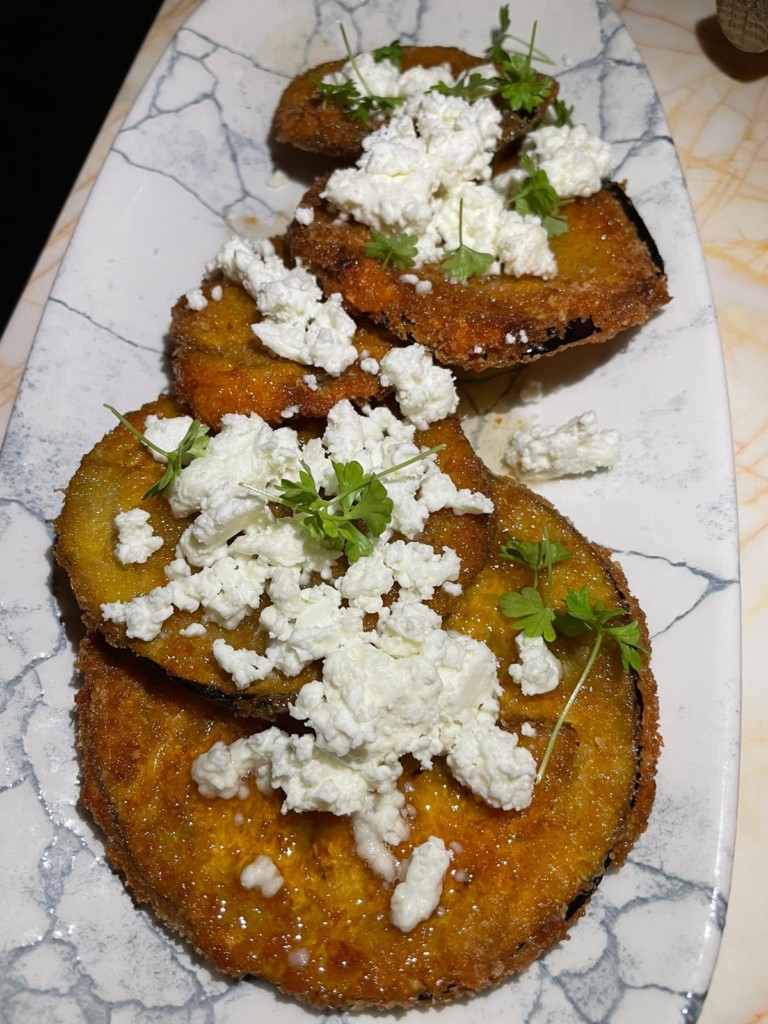 Calamares Fritos con Ali Oli (Fried Calamari Rings with Lime Mayonnaise) – This classic dish is found on so many menus, some better than others. This calamari dish can hold its own against its competitors but is not the star of the El Norte menu.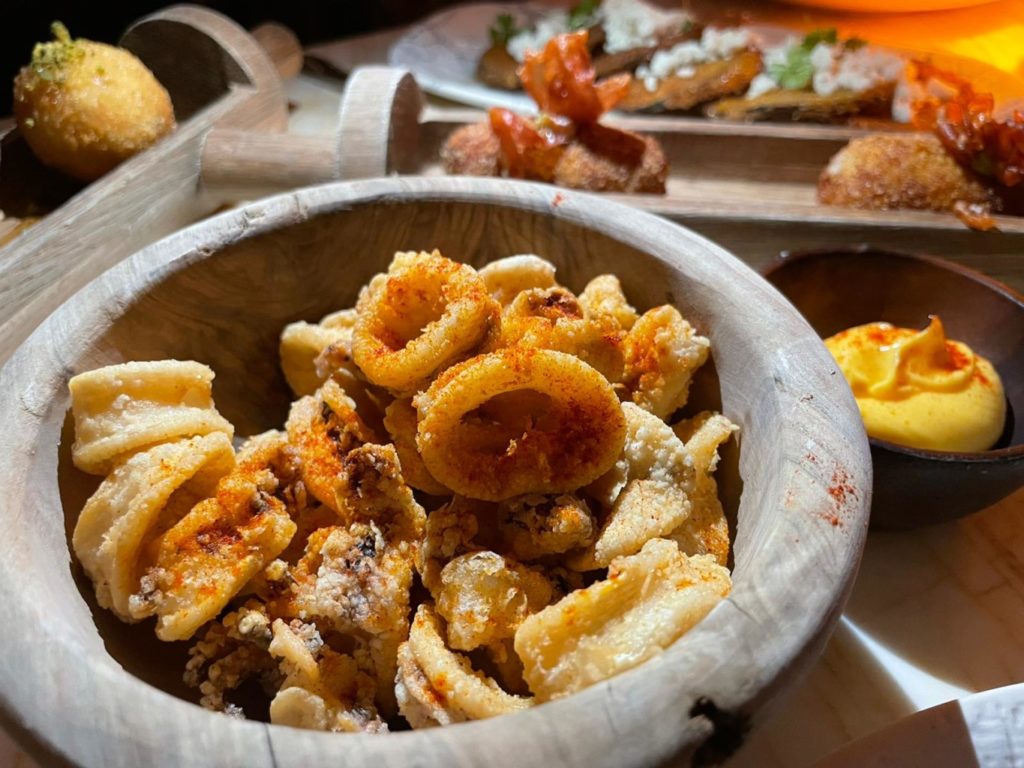 The true seafood star is the Pulpo a la Brasa (Grilled Octopus with Pepper Sauce & Mashed Potato). I would be surprised if you could find a better octopus dish amongst Mayfair's best restaurants. The knife slid through the tentacle, like a hot blade through butter. The texture is divine. If you haven't tried octopus, here is the place to have your first bite. But beware – your raised standards for octopus will be hard to beat after tasting this.
Chuletitas de Cordero Lechal (Milk-fed Lamb Chops & Marinated Peppers) are also a fabulous choice from the El Norte menu. Medium rare, just the right amount of pink and flavoured well without the pepper overpowering the herby flavours.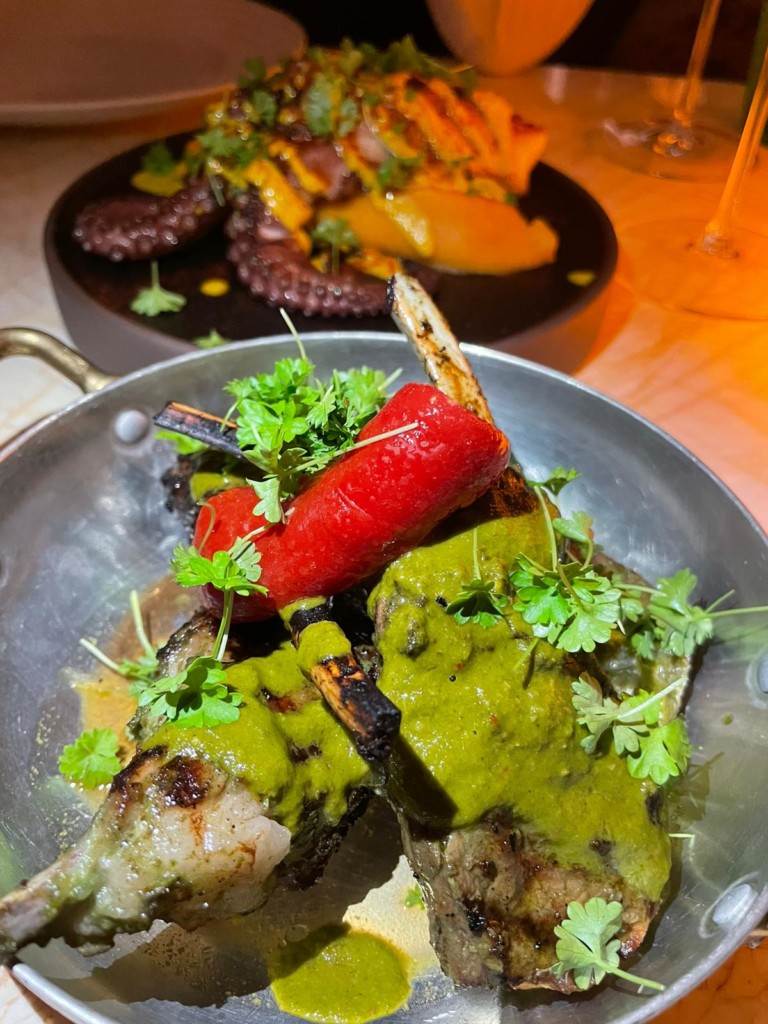 Patatas Bravas (Traditional Spanish Fried Potatoes with Red Pepper Sauce) – This is a popular side dish to order in every Spanish restaurant. You won't be disappointed choosing it at El Norte.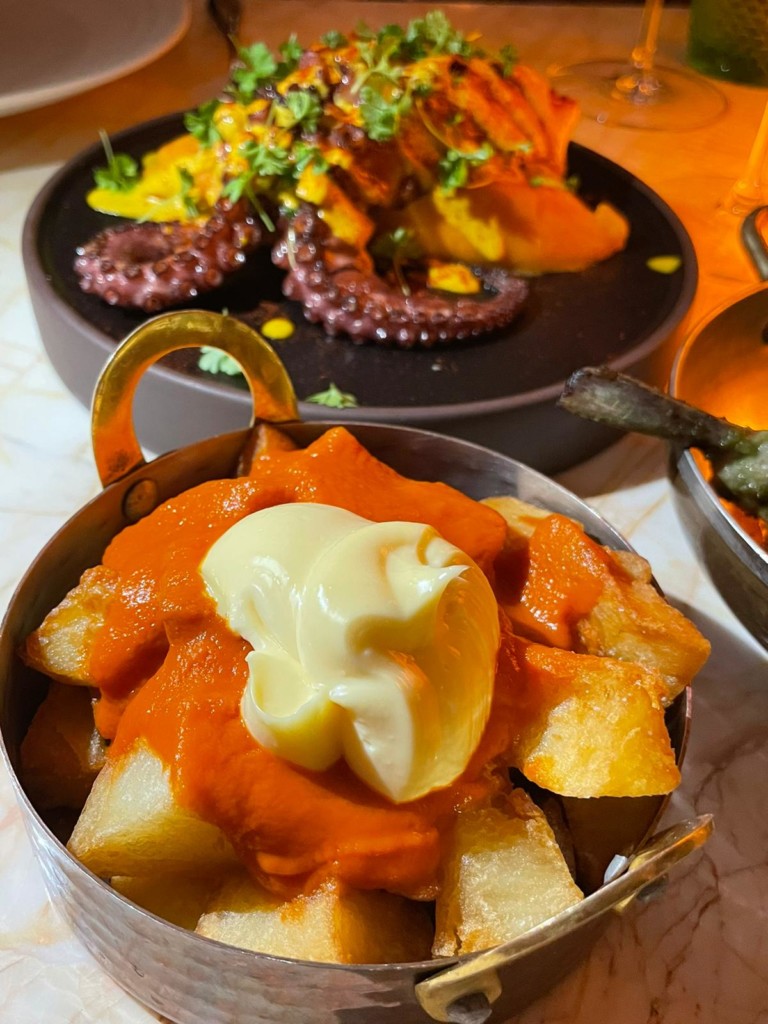 Hot Coulant of White Chocolate & Pistachio (White Chocolate & Pistachio Fondant) was the perfect way to end this meal.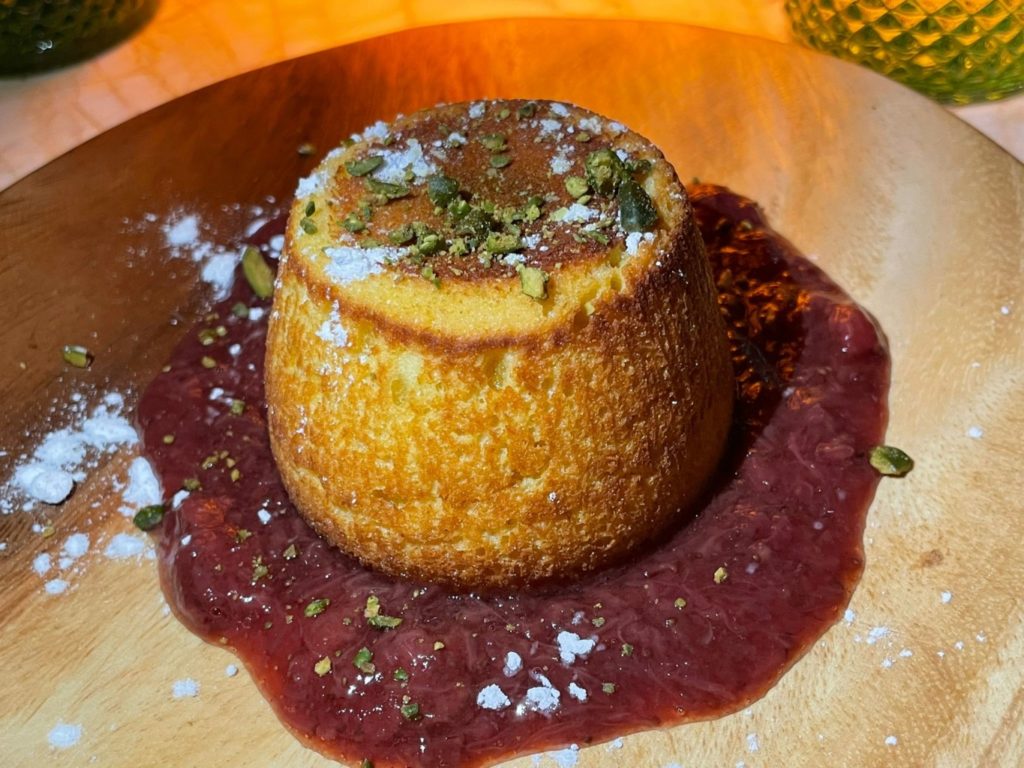 However, if you want to go for a classic, we recommend the Churros with Chocolate (Spanish-style Doughnuts with Chocolate Sauce).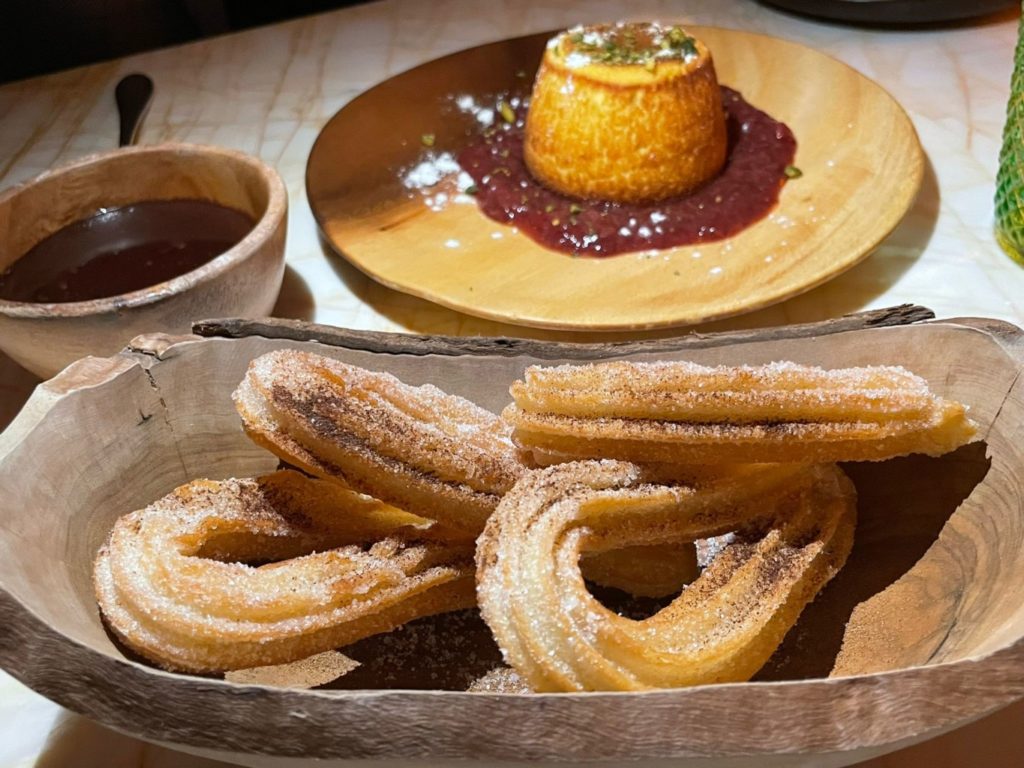 After such a delightful feast of Spanish flavours, we have to admit that El Norte undoubtedly looks poised to become one of your favourite Spanish restaurants in London's vibrant dining scene.
El Norte
19-20 Dover Street, London W1S 4LU
020 3154 8182
el-norte.co.uk