Peruvian hotspot Floral by LIMA in Covent Garden is launching a colourful new, 'retox' menu – perfect for those who aren't quite ready to let go of the festive feasting! Available for lunch only from 7th January 2019, the menu has been created in collaboration with the group's Head Chefs Robert Ortiz, Patricia Roig, and Instagram foodie, Licky Plate (@LickyPlate), known for his love of indulgent and satisfying dishes.
The collaborative menu will offer both a main course and dessert, combining Floral by LIMA's South American vibrancy and flair with Licky Plate's penchant for over-the-top, visually striking dishes.
The main dish of traditional Venezuelan 'arepa' – a type of bread made using maize – uses beetroot as a natural food colouring, before being stuffed with tender, slow-cooked pulled suckling pig, spring onion, charred corn and sweet pomegranate seeds, topped with plantain crisps and micro herbs.
Guests can also order the indulgent 'picarones' – a stack of Peruvian pumpkin and sweet potato doughnuts served with scoop of homemade dulce de leche ice cream and chacana syrup – a traditional offering made from tangy molasses.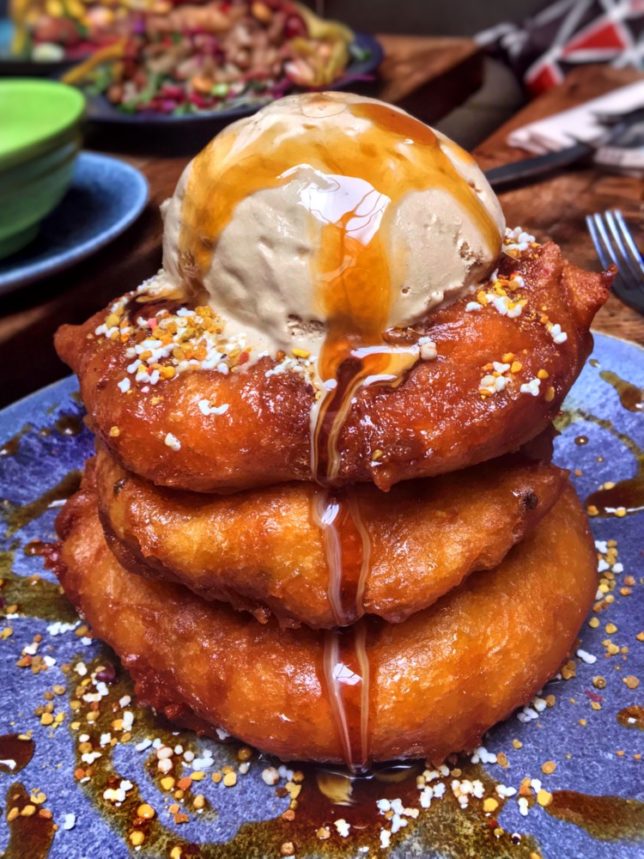 To accompany the menu, diners can order a wide array of cocktails from Floral by LIMA's recently-launched basement bar The Lost Alpaca, including their mezcal-based Lima Negroni.
On creating the collaborative menu, @lickyplate comments: 'I'd eaten at Floral by LIMA before and loved it, so when they asked me to come and design a retox menu with them, it was a no-brainer – I just knew they'd nail it. Arepas are a total rising star of the street food scene in London and to bring them indoors, with all the knowledge of South American cuisine that Floral by LIMA have, felt like a great fit for me'.
The 'retox' menu will be available for lunch only from 7th January until 31st January with the arepa priced at £8 and the picarones priced at £7. Lunch at Floral by LIMA is available Monday to Friday from 12pm to 4pm and Saturday & Sunday from 11am to 4pm.
For those who wish to explore more indulgent dining options from the a la carte menu, here are our recommendations from our recent dinner at Floral by LIMA on Garrick Street.
Despite the retox theme this January, why not try one of the guilt-free refreshing mocktails. We recommend the Tropical Passion – a blend of lychee, passion fruit, vanilla fresh lime and sugar and the Moksh – a mix of apple, fresh lime, fresh mint & home-made ginger beer.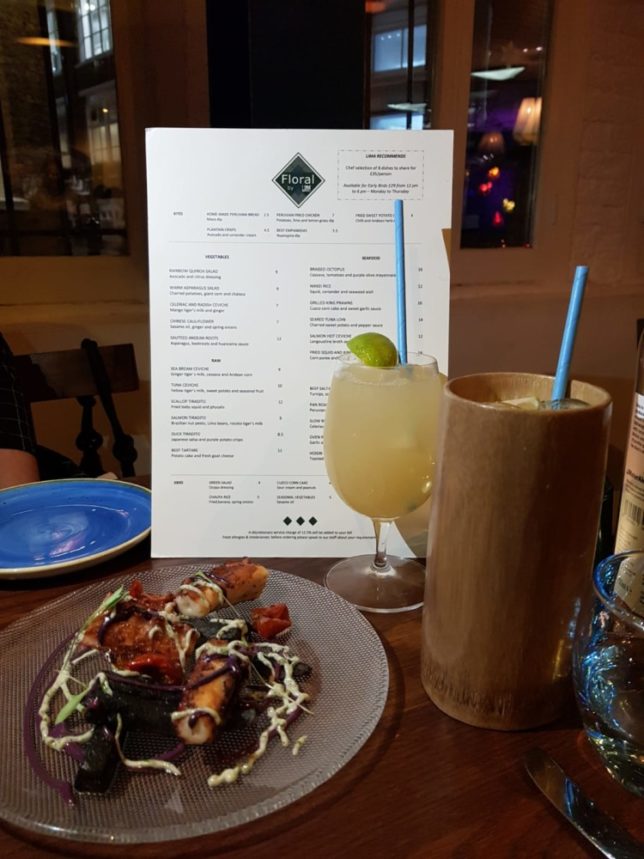 A highlight from the Bites menu is the Peruvian Fried Chicken which comes with a potato, lime and lemongrass dip. The chicken was tender with the breadcrumbs adding a nice contrasting texture and the zingy dip upping the moreish factor.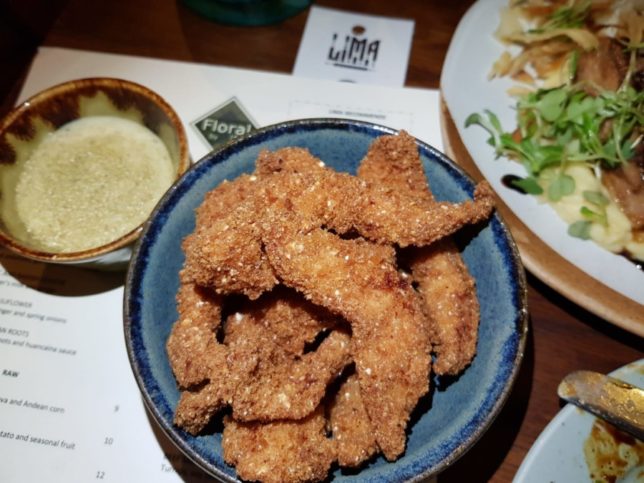 For seafood lovers, the Braised Octopus is a must try with the succulent quality of the octopus pairing well with the other flavoursome components of cassava, tomatoes and purple olive mayonnaise.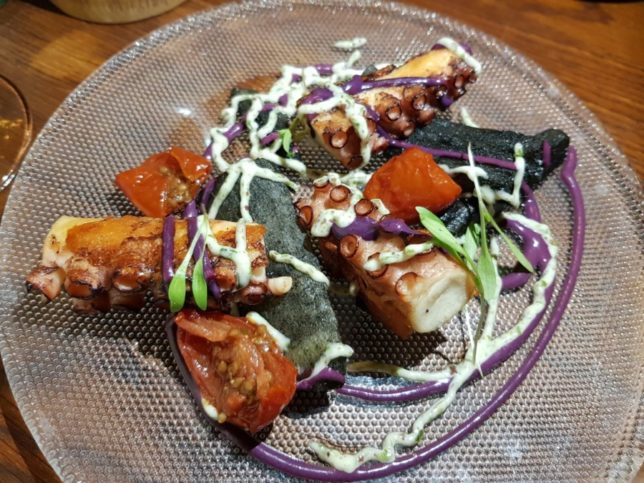 LIMA's Fried Squid and King Prawn is another of our favourites. The freshest seafood is lightly battered and served with creamy corn puree and aji panca aioli for an authentic Peruvian taste sensation.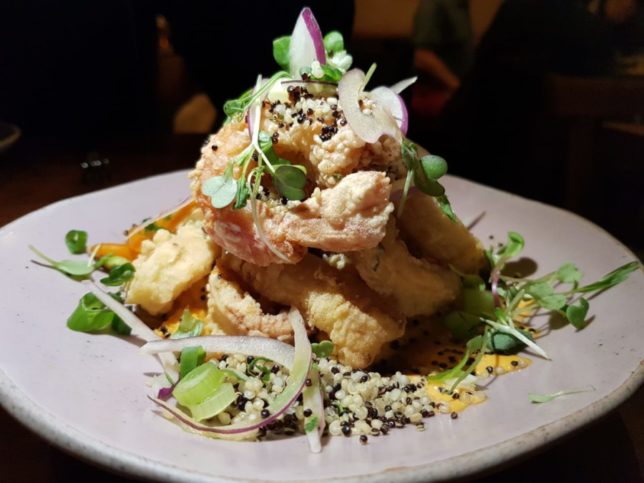 One of the best dishes on the seafood menu is the Nikkei Rice – the addition of squid ink brings out the flavours of the sea and each mouthful entices you to take another bite… just beware of the inevitable black tongue when taking a selfie over dinner!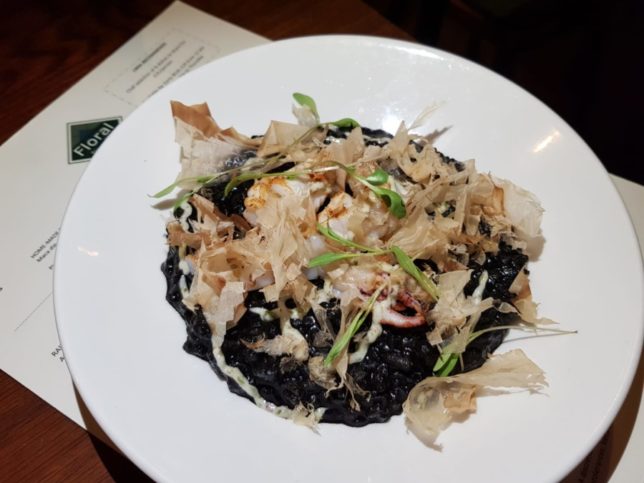 For those looking for something meaty, the Pan Roasted Lamb Rump is LIMA Floral's twist on a classic and comes served medium rare with Peruvian potatoes and fig. The lamb had a pleasant herby flavour and soft juicy texture which combined well with the fresh earthiness of the indigenious potatoes.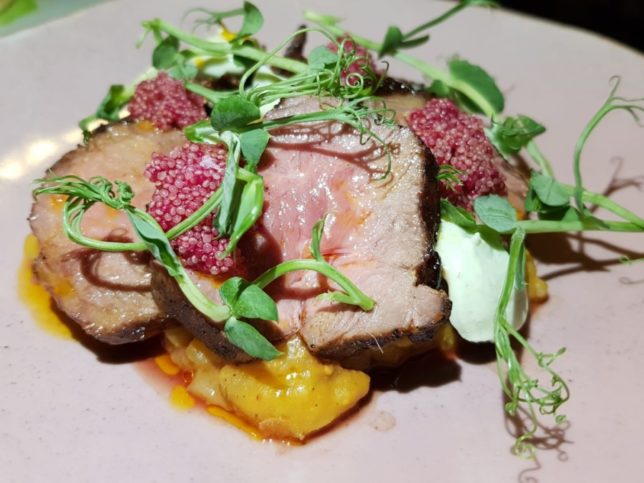 Duck lovers will be pleasantly surprised by the chef's take on Hoisin Duck. The rich flavours of the Chinese sauce bring out the flavours of the duck with the Peruvian twist of the toasted arepa wrap making it easy to scoop up the meat together with the crunchy cucumber and carrot salad for a fun way to enjoy this tantalising dish.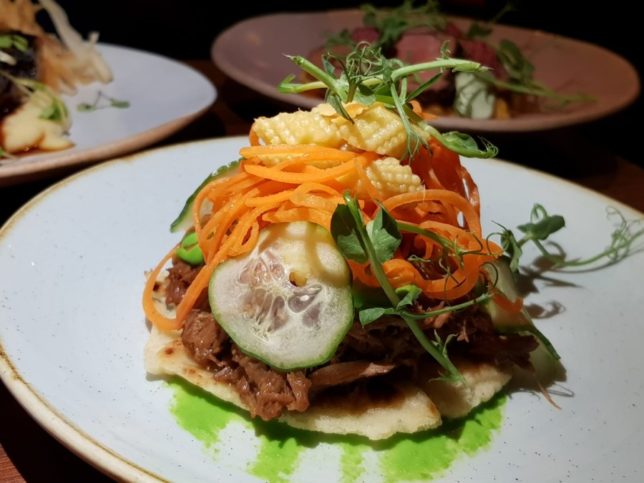 Our final dish of the evening was a real show-stopper of flavours and textures. Suckling Pig is slow braised for maximum juicy tenderness with a moreish crispy skin and a delicious Celeriac purée and tasty cassava crisps served alongside. Peruvian piggy heaven!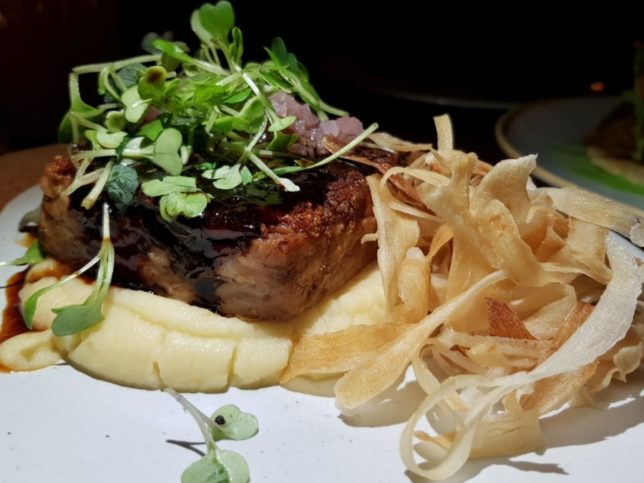 SLOAN! loves the A La Carte menu curated by Vigilio Martinez at Floral by LIMA showcasing some of the UK's finest produce with a selection of unique ingredients from Peru. His idea of gastronomic luxury is simply having natural, indigenous and unique Peruvian flavours served in a clean and contemporary style that never fails to delight and surprise the diner.
LIMA Floral
14 Garrick St, London WC2E 9BJ
020 7240 5778
www.limalondongroup.com/floral
@floralbylima @lickyplate