By Joe McCanta, Bacardi's Global Head of Education and Mixology.
It's been said that recently we are drinking about as much if not more at home during lockdown than we ever did before and I'm not surprised. The pandemic has changed how we socialise and amongst those lessons is the fact that at the end of a long day we are entitled to a nice drink and that it's okay to have a 'clocking off' drink at home.
Funnily enough it was only about half a century ago, that this was the regular practice – you'd come home to a martini waiting for you or mix up an Old Fashioned before putting on the news. In recent years, we moved away from at-home mixing in favour of hitting that new cocktail bar with our colleagues on the way to the Tube, or the pub next to the office. Well I think it's for the best – as enjoying (responsibly of course) a well-made cocktail with a loved one at home at the end of a long day is a wonderful ritual for appreciating all of the days moments (both good and bad) in a more personal way than posting about it on social media.
And of all the spirits to clock off with – none are more versatile and suited for that moment than Vodka.
Why is that? Vodka can be mixed into the widest array of drinks – from the savoury Bloody Mary, to a crisp Dry Martini to a decadent Espresso Martini – each with its own comfort. Vodka is the chameleon of the spirits world – or better yet, the genesis of all spirits – every spirit starts out as a vodka.
Want to make gin? Distill some botanicals into vodka. Age a little highland Scottish vodka and – ta da! you've got Whiskey.
You can make vodka anywhere in the world and from any ingredient – but most of all, it's a spirit that can give you endless possibilities. Best of all there's no 'incorrect' way of enjoying it – no snobbery. Shaken, stirred or however.
Here's my favourite go-to ways to enjoy this 'mother of all spirits'!
GREY GOOSE DRY MARTINI
A long, satisfying finish to the iconic cocktail. Have it any way you like, I like mine as '50-50' – half vermouth and half vodka – with a delicious onion (called a Gibson).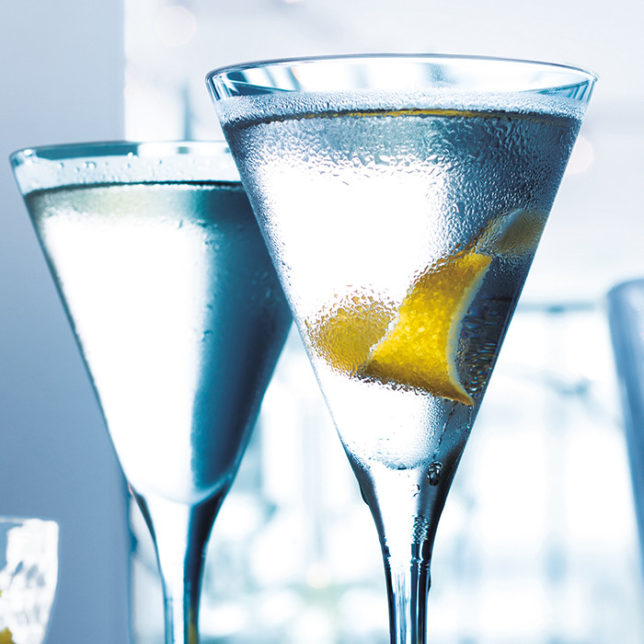 Ingredients
50ml Grey Goose Vodka
10ml Noilly Prat Original French Dry Vermouth
+ Dash of Orange Bitters
Method
Add Grey Goose and vermouth to a cocktail shaker filled with ice
Stir deliberately and strain into a chilled martini glass
GREY GOOSE ESPRESSO MARTINI
A dark twist to one of the simplest festive traditions. Top tip: add in a pinch of salt to give a moreish-ness to the drink.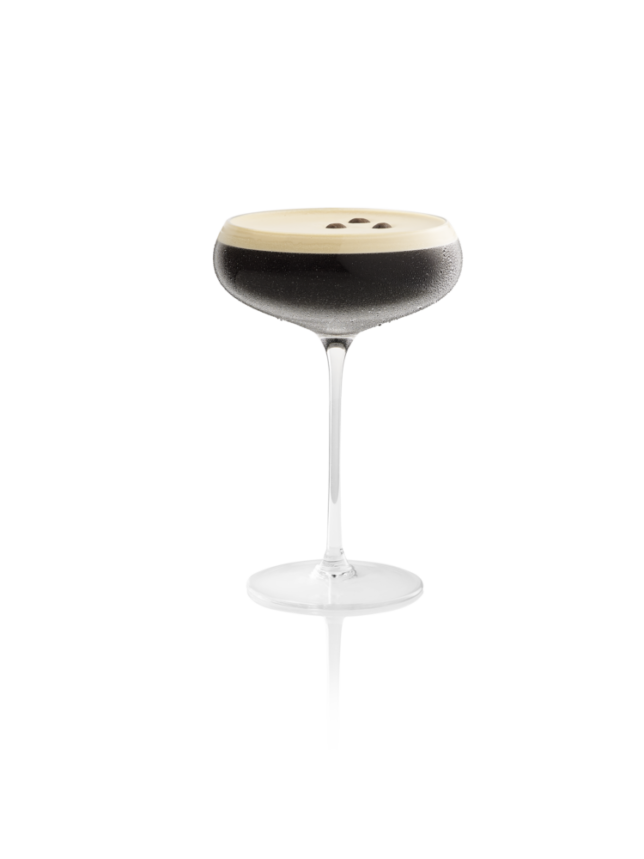 Ingredients
50ml Grey Goose Vodka
30ml Single Origin Espresso
20ml Coffee Liqueur
+ Pinch of Salt
5ml Simple Syrup
Method
Add spirits, salt and coffee flavours into a shaker
Shake briskly and strain into a cocktail glass
Garnish with three coffee beans
GREY GOOSE BLOODY MARY
A delicious combination of savoury tomato juice and spices, this is a great cocktail for any time of the day – although it is best known as the ultimate classic brunch drink! Top tip – if you can, pour the mix back and forth between two glasses to mix – this aerates the tomato juice without foaming it.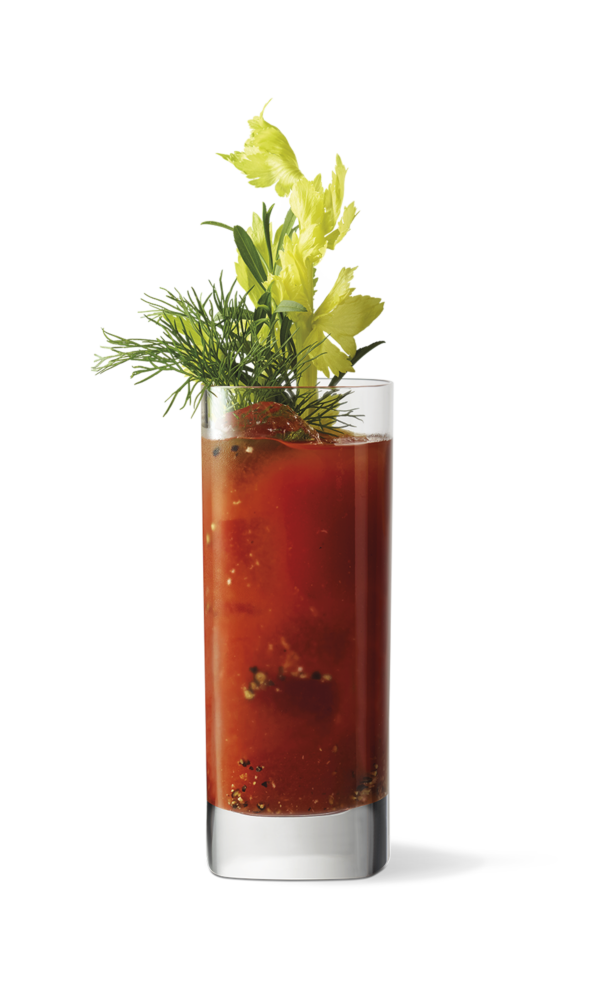 Ingredients
50ml Grey Goose Vodka
100ml Premium Organic Tomato Juice
25ml Fresh Lemon Juice
5ml Worcestershire Sauce
5ml Dashes of Hot Sauce
+ Pinch of Fleur de Sel
+ Pinch of Black Pepper
Celery
Ground Black Pepper
Fresh Aromatic Herbs
Method
Build ingredients in a Boston glass
Top with cubed ice
Roll the cocktail by pouring it back and forth between Boston glass and tin
Strain into a highball glass and garnish with fresh cut celery, ground pepper and sprigs of aromatic herbs
GREY GOOSE GRAND FIZZ
This is my own contribution to the treasury of vodka drinks and a lovely 'Spritz' take on the spirit. Effortlessly extraordinary, Le Grand Fizz will forever change the way you enjoy a spritz with Grey Goose, lime, St-Germain elderflower liqueur for the ultimate serve.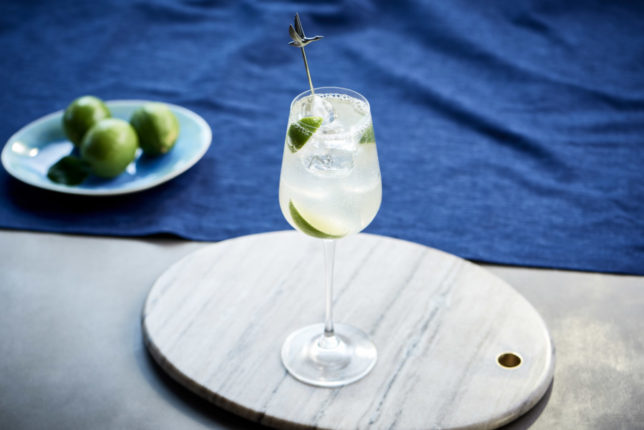 Ingredients
35ml Grey Goose Vodka
15ml Fresh Lime Juice
25ml St-Germain
60ml Cold Soda Water
Method
Add spirits and other ingredients to a wine glass
Garnish with a fresh lime wedge
About the expert
Current recipient of the TOTC Spirited Award for Best International Brand Ambassador, Bacardi's Global Head of Education and Mixology, Joe McCanta brings together a passion for great cocktails made from freshest ingredients and the creative skill of a master mixologist. He is a long term champion of the vodka category and has educated worldwide in the industry.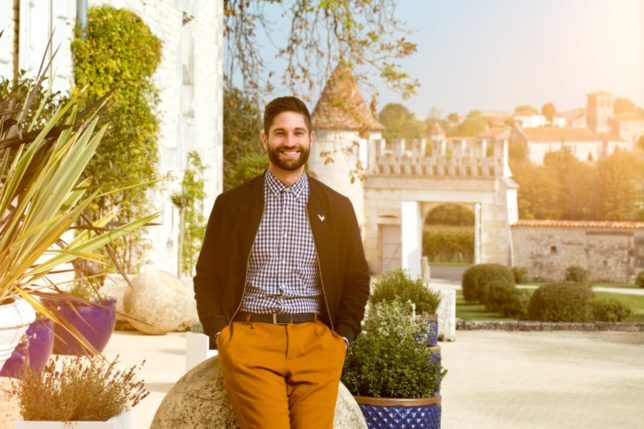 Since working with GREY GOOSE Joe has continued to pursue his interest in delivering bespoke taste experiences and is now established as a leading expert in this field- having been published globally as well as delivering master classes at trade shows. His bespoke cocktail creations have been featured at the Oscars and the official Vanity Fair Oscar Party, the Toronto International Film Festival, Cannes International Film Festival, Sundance International Film Festival, and BAFTAs. He has worked alongside world-famous chefs, including Alain Ducasse, Jamie Oliver, Gordon Ramsay, Hélène Darroze, Nobu Matsuhisa, Gordon Ramsay, Ludo Lefevre and famed restaurant elBulli, to create truly memorable and unique flavour combinations. As Global Ambassador for GREY GOOSE he hopes to inspire fellow bartenders, sharing his expertise and leading by example.