By Markus Giesswein, CEO of GIESSWEIN – an Austrian company famous for natural, high-tech wool shoes & clothing.
2020 showed our company, and the world, what values truly shine within a brand to make them stand out from the crowd. The pandemic has not only challenged us to adapt and grow, but has allowed us to show our consumers why when choices are being made on what brands to support – we are stepping up to remain the brand that can show up under all conditions.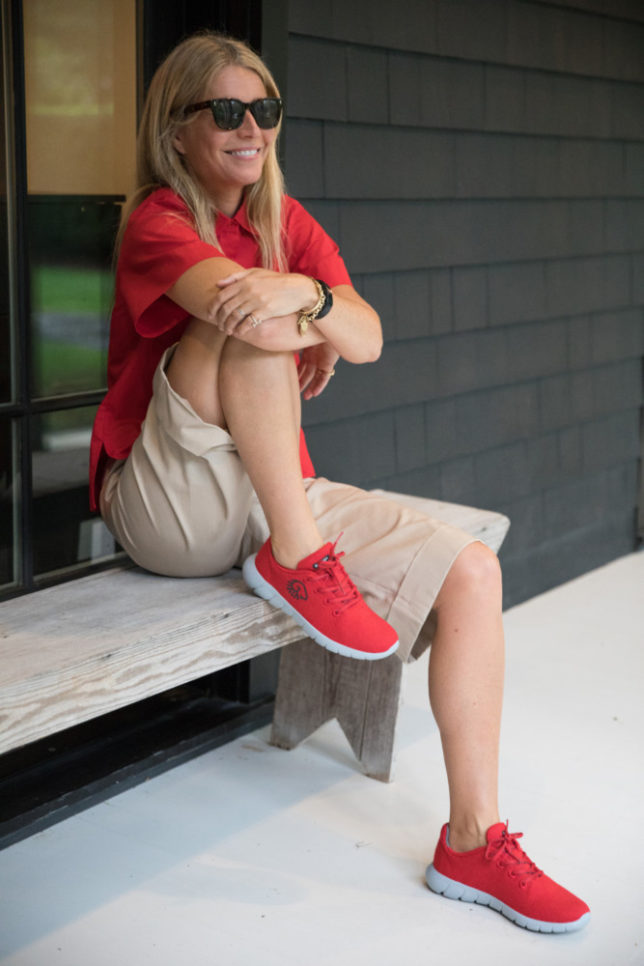 With increased online sales and slipper sales tripling during the pandemic, GIESSWEIN has proven to adapt to consumer needs in the moment – from slippers supporting working from home to our shoes and hats for outdoor exercise, socially distanced coffee runs and park adventures – GIESSWEIN is the brand that can support you throughout the entire journey.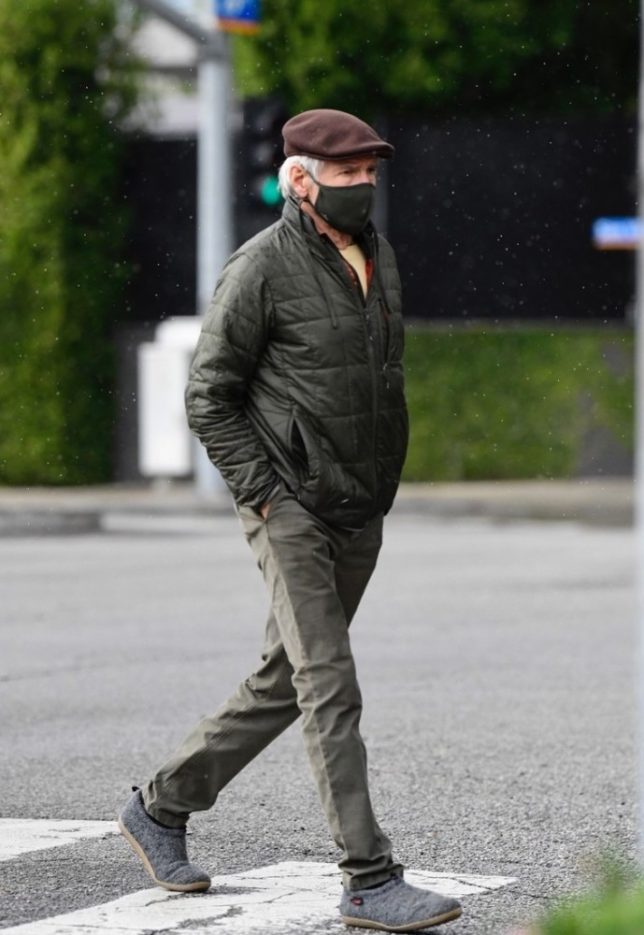 Sustainability
Sustainability has always been a key component of the GIESSWEIN strategy. Even in times of the pandemic, this has not changed – on the contrary: through sustainability, speed, adaptability and sustainable initiatives, we were able to grow faster than ever before in the year of the pandemic.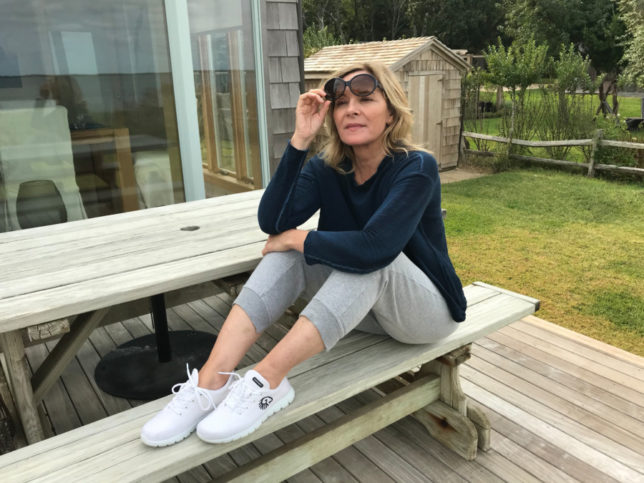 Throughout the three generations of our company's family-owned and operated business, we've learned to combine our knowledge of wool craftsmanship with modern, green thinking about the environment and animal protection. Choosing to use sustainable resources is, for us, not even a question: it's the only way we do things. Our company's roots are in Tyrol, Austria; it's a true, natural paradise, and it's from here that we locally produce all of our GIESSWEIN wool products.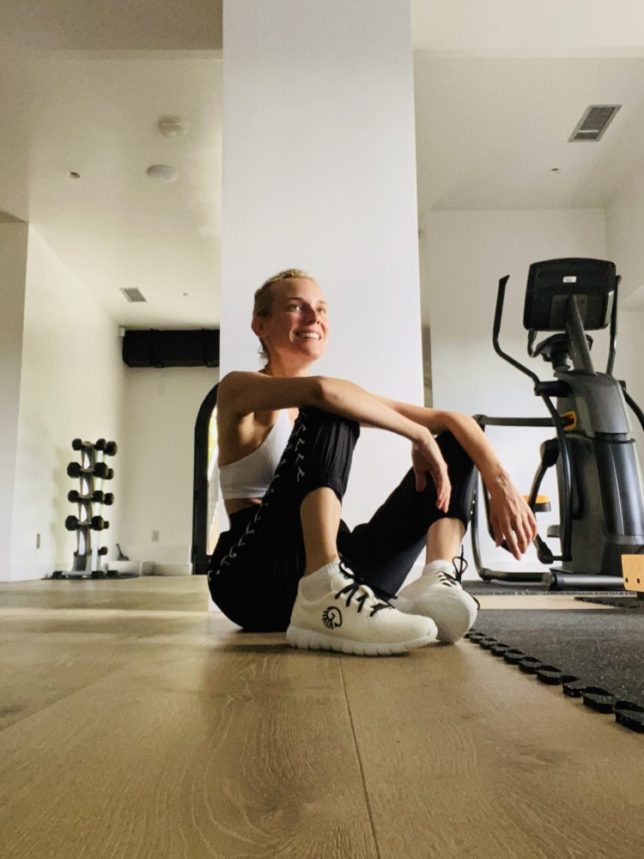 It's because of this proximity to nature and care for our products that we've committed to thinking sustainably in both our production processes and material sourcing. This starts with our commitment to using exclusively organic, natural materials; this is what we use to produce our products. From the operation of our machines to the recycling of our scrap material, this dedication can also be seen throughout our entire production process in our manufacturing base.
"Our main goal is to use – and re-use – our resources thoughtfully before, during and after the production process." Markus Giesswein, CEO
Especially in times of the pandemic, it was even more necessary to focus on these values. But not only sustainability with regard to our products was important in these challenging times. E-commerce has grown exorbitantly in 2020 – and so we had to adapt – in order to also sustainably secure 150 jobs and protect the location in Austria.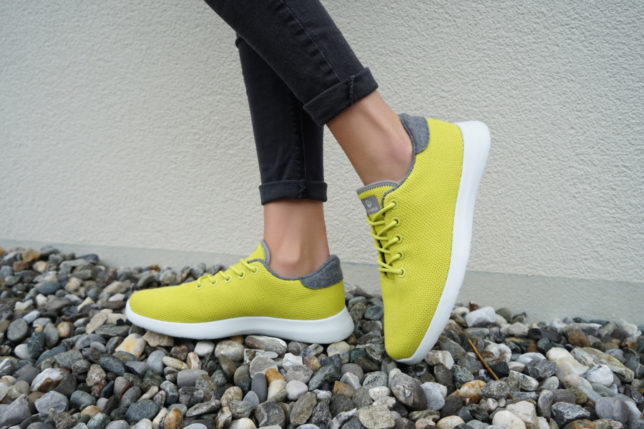 Technology
One way in which we chose to adapt to these changing times and manage our sales increase was to bring in technology to help. 31 robots to assist our employees, to be exact! Giving our employees the ability to expand their productivity potential meant GIESSWEIN was able to balance the significant influx in online orders.
The modern AutoStore® system revolves around 31 robots and 17,500 containers, which are spread out over 9 levels. With the help of their four pairs of wheels, the robots move along the 4.6 meter (15 feet) high scaffolding. They communicate with our control system via WIFI, and carry out each individual transport order. If their battery (or the workload) is low, the robots automatically drive themselves to their charging station on the outskirts of the structure. With this system, we are able to effect 140 storages and 900 retrievals per hour.
"The new AutoStore warehouse makes our picking process much more effective, and makes work easier for our employees. A win for the whole team." Markus Giesswein, CEO

Family Values
One of the core values that make our brand pandemic proof – is family values. For us, the only way to handle the pandemic was to adapt, as we owed it to our family heritage to persevere.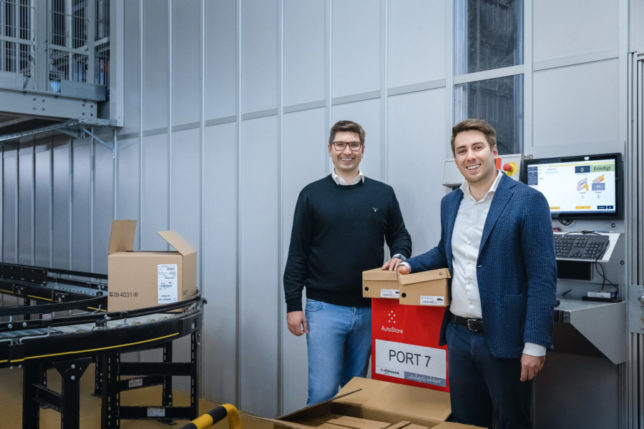 As the third generation of the GIESSWEIN family to operate our company, we – Markus and Johannes Giesswein – have been spending time with wool since we were in kindergarten. We've made it our mission to reinvent the basic properties of wool in order to create one-of-a-kind products. Our goal is to use wool in such a way that its best properties are maximized. To do this, we develop and produce unique materials in our own facilities in Tyrol, Austria. We hand-pick our selection of high-quality wool, and hold ourselves to high ethical and environmental standards. At GIESSWEIN we believe wool can be cool, and we're looking to bring it into the future so others can continue to experience the wool products our family is proud to produce.