To mark Ibérica's 10th anniversary this year, we dropped into Ibérica Victoria for lunch to celebrate their special birthday. Ibérica Victoria is situated on the ground floor of the Zig Zag Building, located just moments from Victoria train station.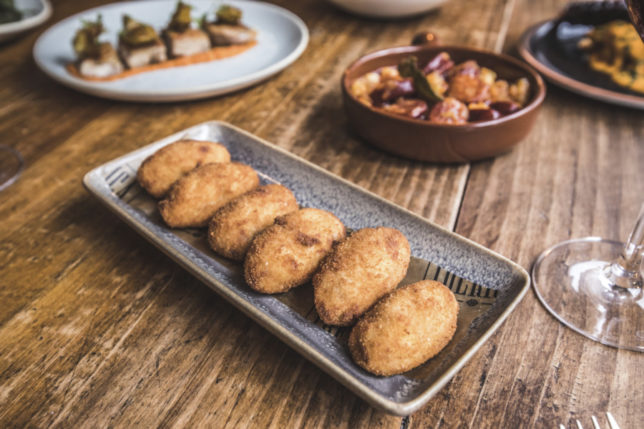 This Spanish restaurant showcases the true flavours of Spain in contemporary Iberian surroundings and offers gastronomic tapas from lunch until late evening amongst the relaxed and authentic atmosphere of a Spanish tapas bar.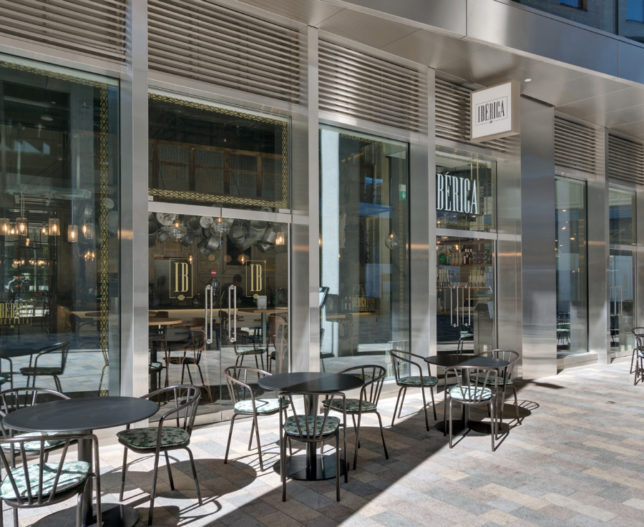 For the last ten years, Ibérica has been a pioneering culinary force bringing authentic Spanish food to a wider audience in the UK. With his Celtic roots firmly in the mountains of Asturias in North West Spain, Ibérica's celebrated Executive Chef Nacho Manzano – who has been awarded 3 Michelin stars – brings together ingredients of the highest quality from imported from carefully selected Spanish producers to create a delectable and definitive tapas experience reflecting the best of the fields, farms and seas of the Iberian Peninsula. Nacho's central philosophy of cuisine revolves around traditionally made Spanish products and he is renowned for his modern interpretations of authentic recipes focused on the Asturian specialities of his homeland.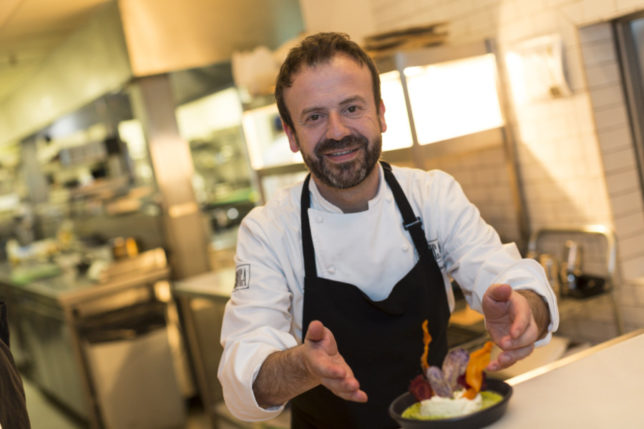 Iberica's Group Head chef César García is the right hand of Nacho. The pair go a long way back in their native Asturias and not only make a great team but also have a great personal relationship. After finishing his culinary training in Spain, César worked alongside top chefs in the north of Spain for a brief period after which he moved to London as a young chef. Part of Ibérica Restaurants since the start, it is said that all their tapas recipes include a piece of César's heart… figuratively and not literally, we hope!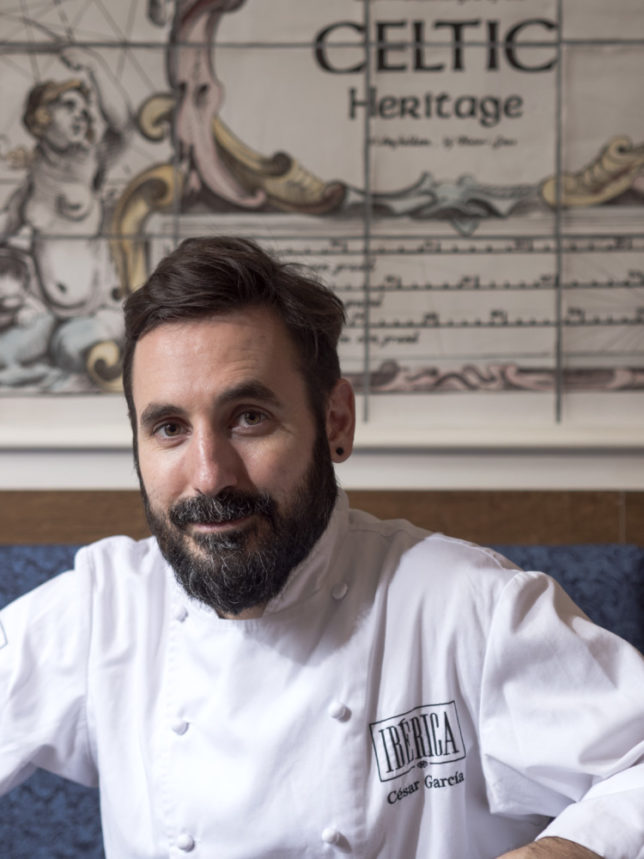 Ibérica Victoria's interiors are designed by internationally renowned architect Lázaro Rosa Violán of Contemporain Studios Barcelona creating a stunning restaurant with a cool Spanish air situated over two floors with a dedicated bar and beautiful terrace.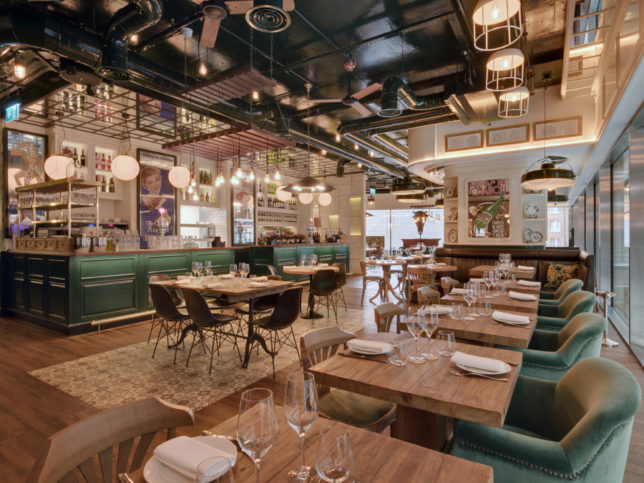 Sure to satisfy any wine connoisseur, the extensive Spanish wine list covers different regions of Spain to representing the rich diversity on offer and features over 50 different wines with around 20 of them from small boutique wineries that are not available anywhere else in the UK.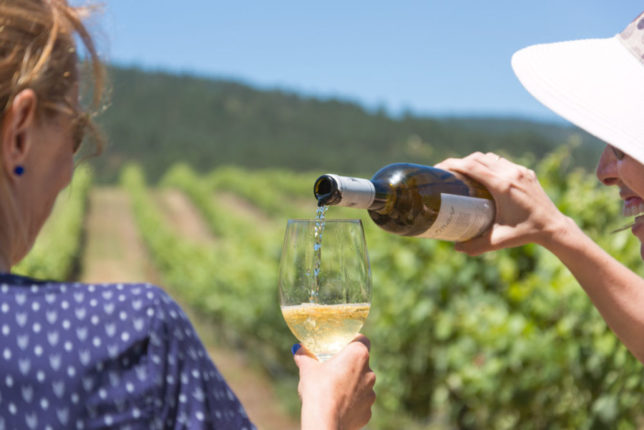 With the wines sourced directly from the producers committed to produce only the best wine using native grapes to reflect the local ecosystem in which the wine is produced. This allows Ibérica to offer guests a very competitive price on this top-quality boutique wines that are not available anywhere else outside Spain.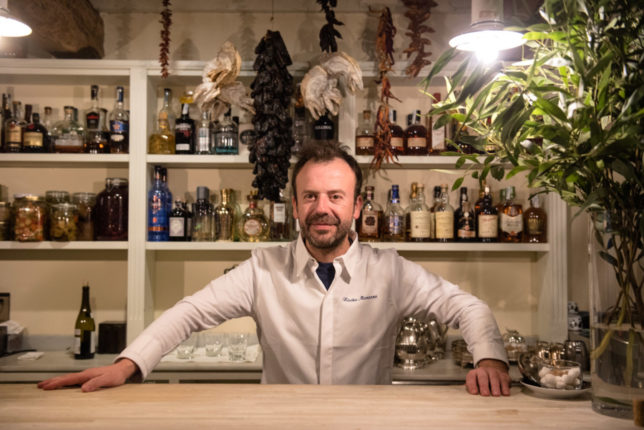 The menu features Spanish tapas classics including Jamónes Ibéricos y Serrano, top quality Spanish charcuterie and the finest artisan Spanish cheeses alongside meat dishes of pork, chicken, lamb and venison joining seafood delicacies like octopus, baby squid and mussels.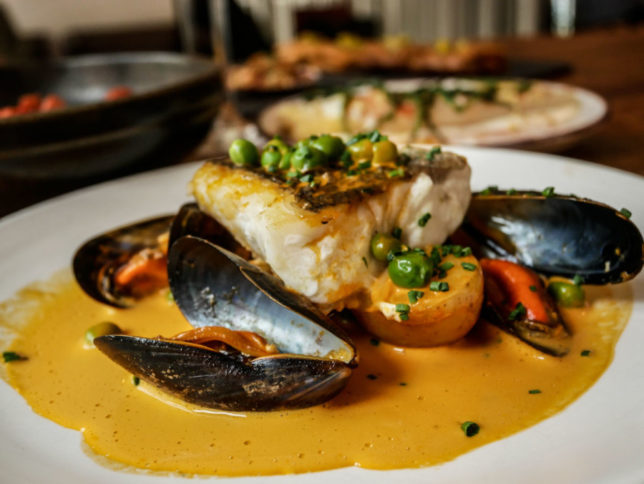 What better way to kick off our Spanish feast at Ibérica Victoria than with a refreshing aperitif cocktail. Ibérica has a drinks menu to suit every taste whether you want a fruity mocktail, a classic Old Fashioned or an indulgent Pornstar Martini.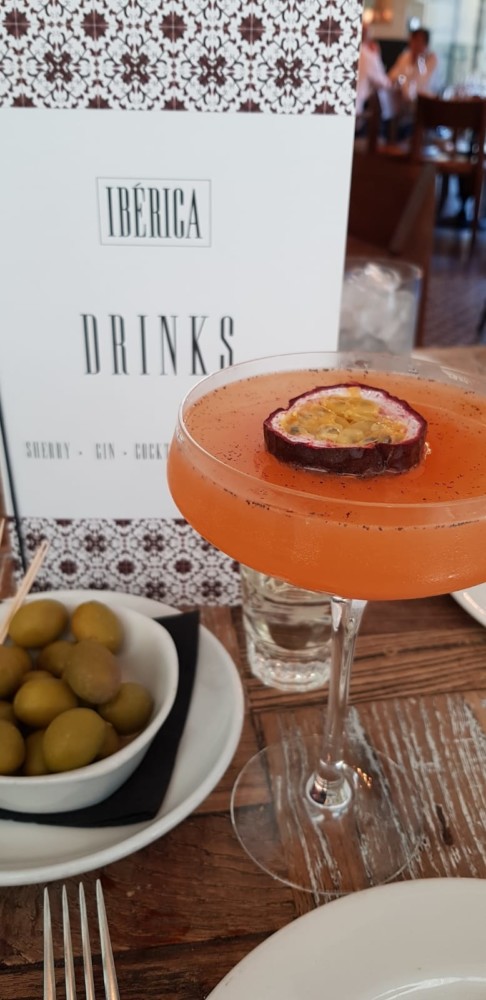 Ibérica Victoria, like all the Ibérica restaurants in the group, clearly demonstrate an outstanding dedication to quality in both its food and wine menus supported by a passion for sharing food with friends and family that resonates with us. So for our lunch, we simply had to start with a platter of their famous traditionally made Jamón Ibérico.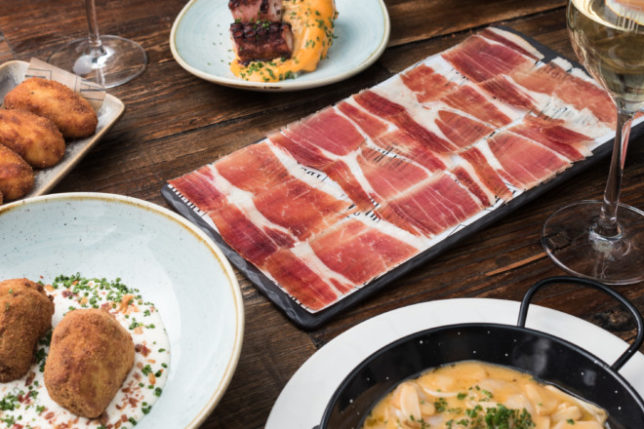 This famous Spanish charcuterie is made from 100% pure-breed, black Iberian pig. These pigs mature slowly and roam freely in the Spanish countryside, grazing in fields and acorn woods. Depending on the producer and the desired intensity of flavour, the meat is hung for as long as four years, before this excellent product is ready to eat. The Jamón Ibérico really tastes as good as it sounds. The flavour is intense and you can easily appreciate the effort that goes into creating the different styles of jamón.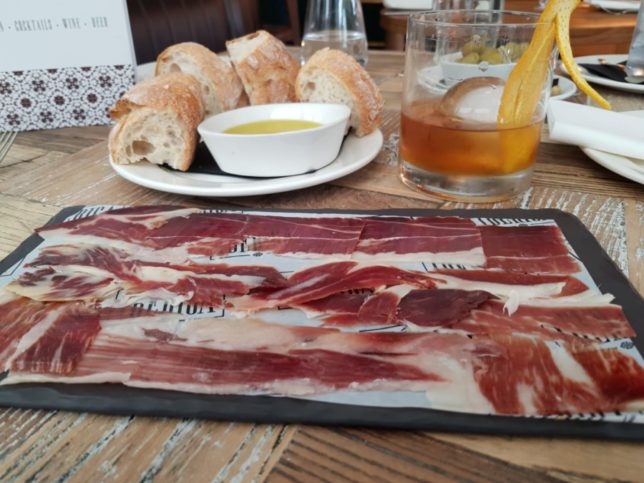 A great classic from the tapas menu is the Calamares. These fried baby squid are served with a delicious aioli and are a delightful snack for those wanting something tasty and light to start.
A great vegetarian tapas is the crispy aubergine fried in a light batter with 'miel de caña'. This is a typical dish from Andalucía. The miel de caña adds a sweetness to the crunch of the batter and the mild taste of the aubergine makes for a dish that we will definitely return to enjoy again.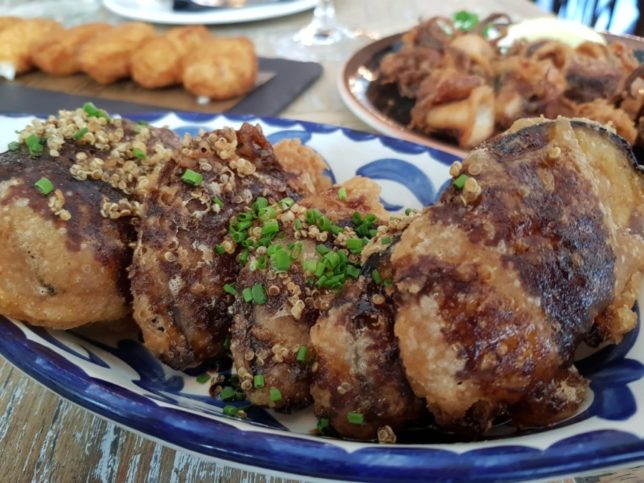 Such a lovely selection was taken to the next level with the Croquetas with serrano ham – delightful although perhaps not the lightest of options! Made to Nacho's grandmother's recipe, these Croquetas keep you coming back for more.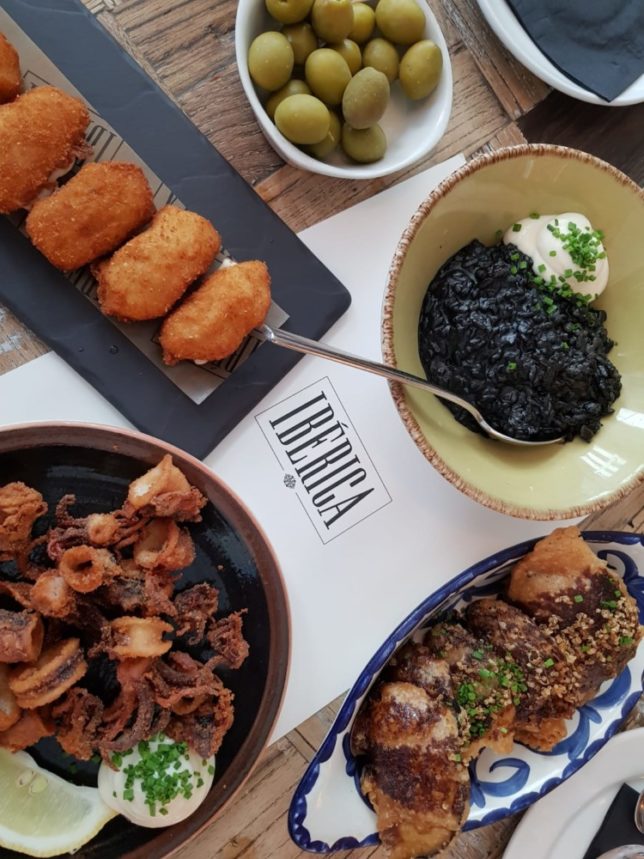 Another favourite from the menu is the Black Rice – prawn & squid ink rice served with aioli – a stunning contrast of  textures and flavours with the squid ink bringing an indulgence to the dish that is tempered by the aioli. If you like seafood, this is a must-try.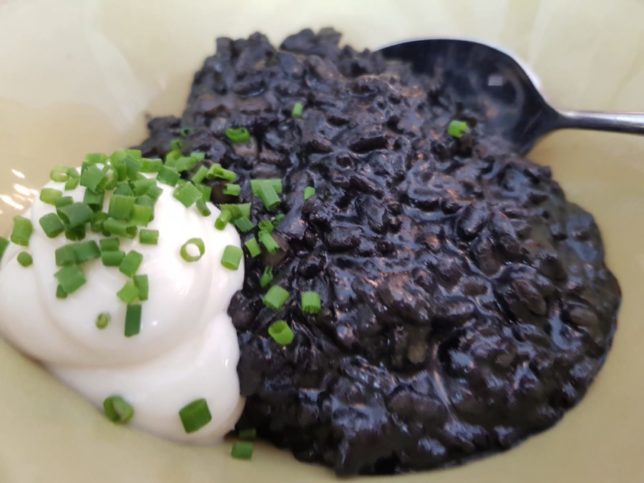 A dish that showcases the high quality of ingredients used by the chefs at Ibérica Victoria is the Bonito Del Norte –  cured raw white tuna from the Cantabrian Sea served with Andalusian ajoblanco & avocado. The tuna has a fresh firm texture without a fishy aroma that is perfectly balanced by the garlic and salt from the ajoblanco and the rich buttery taste of the avocado.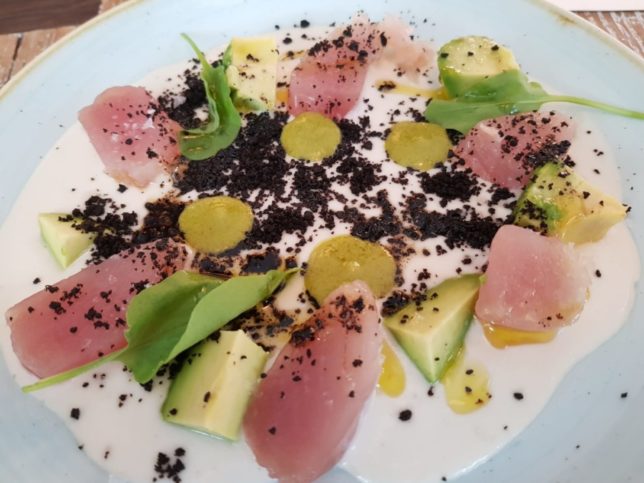 The Twice-Cooked Lamb with marinated cherry tomatoes & red peppers from León was a very tempting dish to savour. The meaty flavours of the lamb was balanced well with the sweet taste and juiciness of the tomatoes and peppers. This dish was our last tapas of an satisfying meal but left us feeling surprisingly moreish which clearly shows the qaulity and excellence of the food served at Ibérica Victoria.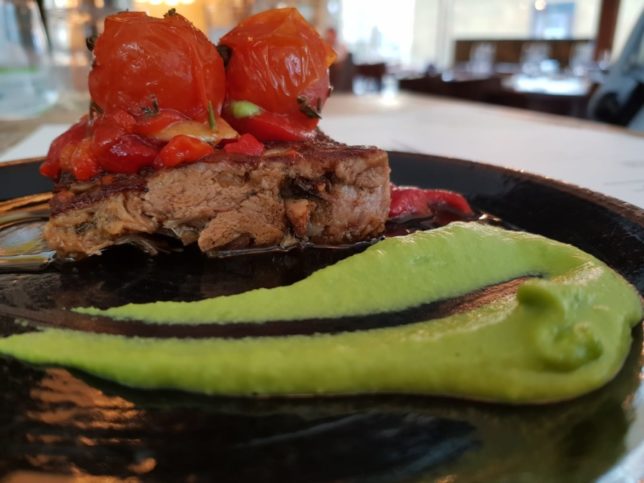 Nacho can expect to enjoy another 10 years of success serving such authentivc and delicious Spanish food!
Ibérica Victoria
68 Victoria St, London SW1E 6SQ
+44 (0)20 3327 0200
www.ibericarestaurants.com/restaurants/iberica-victoria/
@Iberica_UK