With room for 60 diners, the renowned Italian restaurant Lucarelli's opened to the public on 13th November 2022 on the iconic Fifth Floor at Harvey Nichols, Knightsbridge. Adding his inimitable knowledge and expertise of Italian cuisine to the Lucarelli experience is award-winning Italian celebrity chef Aldo Zilli who has designed a signature menu of family-favourite Italian dishes with seasonal ingredients for the new Lucarelli Knightsbridge which is the family restaurant's fourth opening in only 12 months.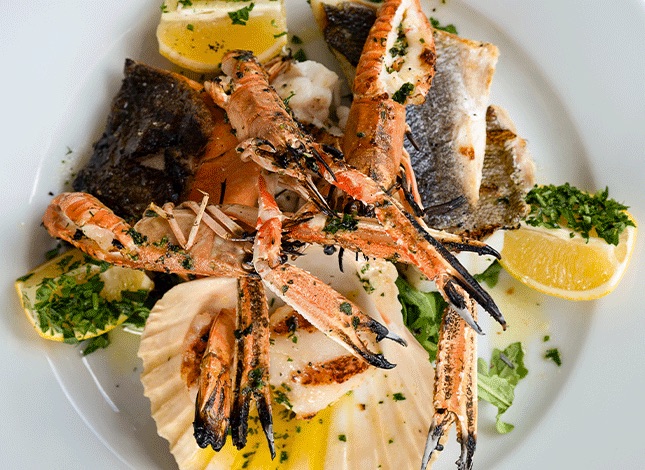 Offering guests an authentic Italian terrace dining experience, Lucarelli Restaurant was founded by The SaSh Group and in keeping with their heritage, all dishes on the menu use ingredients sourced directly from Italy. The restaurant offers a flexible setting for every person and occasion.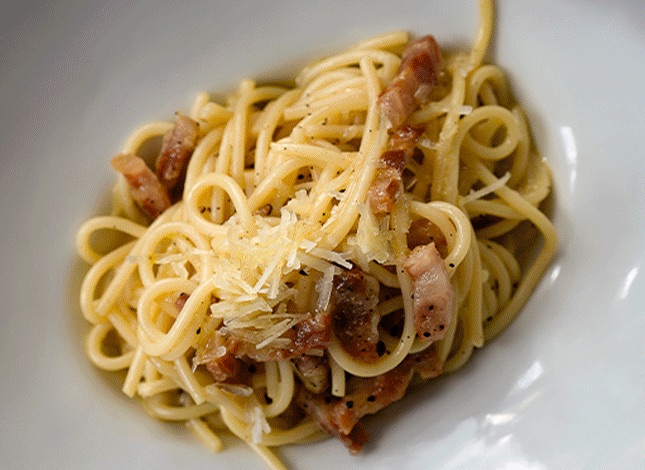 From Nonna to Bambino, every generation is welcomed at Lucarelli's to experience their Italian cuisine. Seasonal menus offer something for everyone including vegan dishes, bottomless brunches, an ice cream counter, and a dedicated baby menu for those weaning. Dishes are inspired by different regions of Italy including bruschetta, signature seafood dishes, freshly made pasta and risottos, and pizzas cooked in the Pavesi Forni Modena Italia pizza oven topped with the finest delicacies. The sophisticated interior has been designed to bring Mediterranean alfresco dining to West London complete with an open kitchen.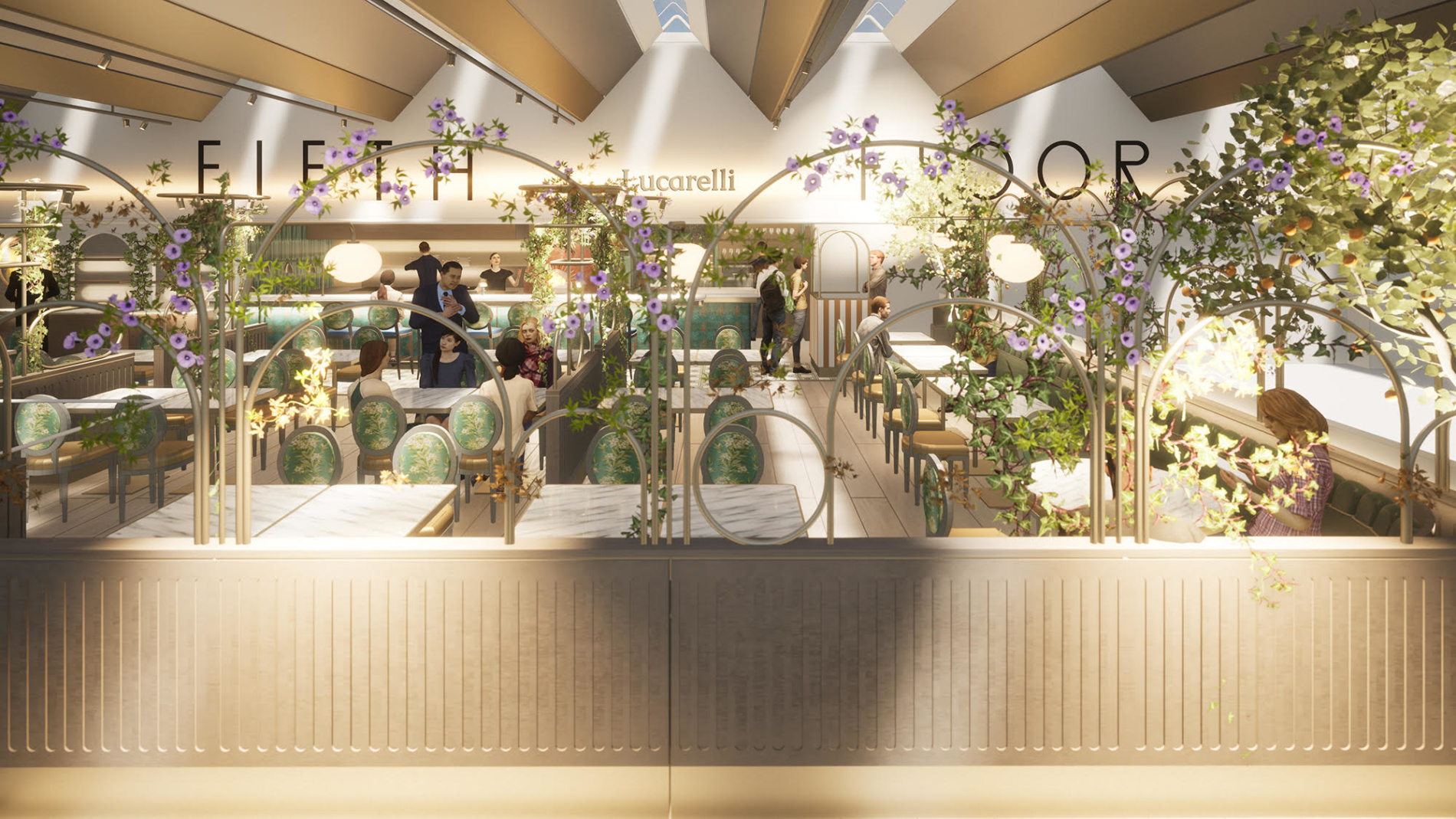 Having previously designed menus for Lucarelli Restaurant's Birmingham Mailbox, West Bromwich, and Solihull locations, Aldo said: "In true Italian style, The SaSh Group have welcomed me to their family, so I am thrilled to see the fourth Lucarelli Restaurant opening is such an iconic London venue."
Speaking of designing the menu, Aldo added: "I've been inspired by my loved ones to create a menu with some of my favourite dishes to serve when hosting family. Some of the recipes and methods have been passed on through generations of the Zilli family, so I'm thrilled to bring them from my family to our guests."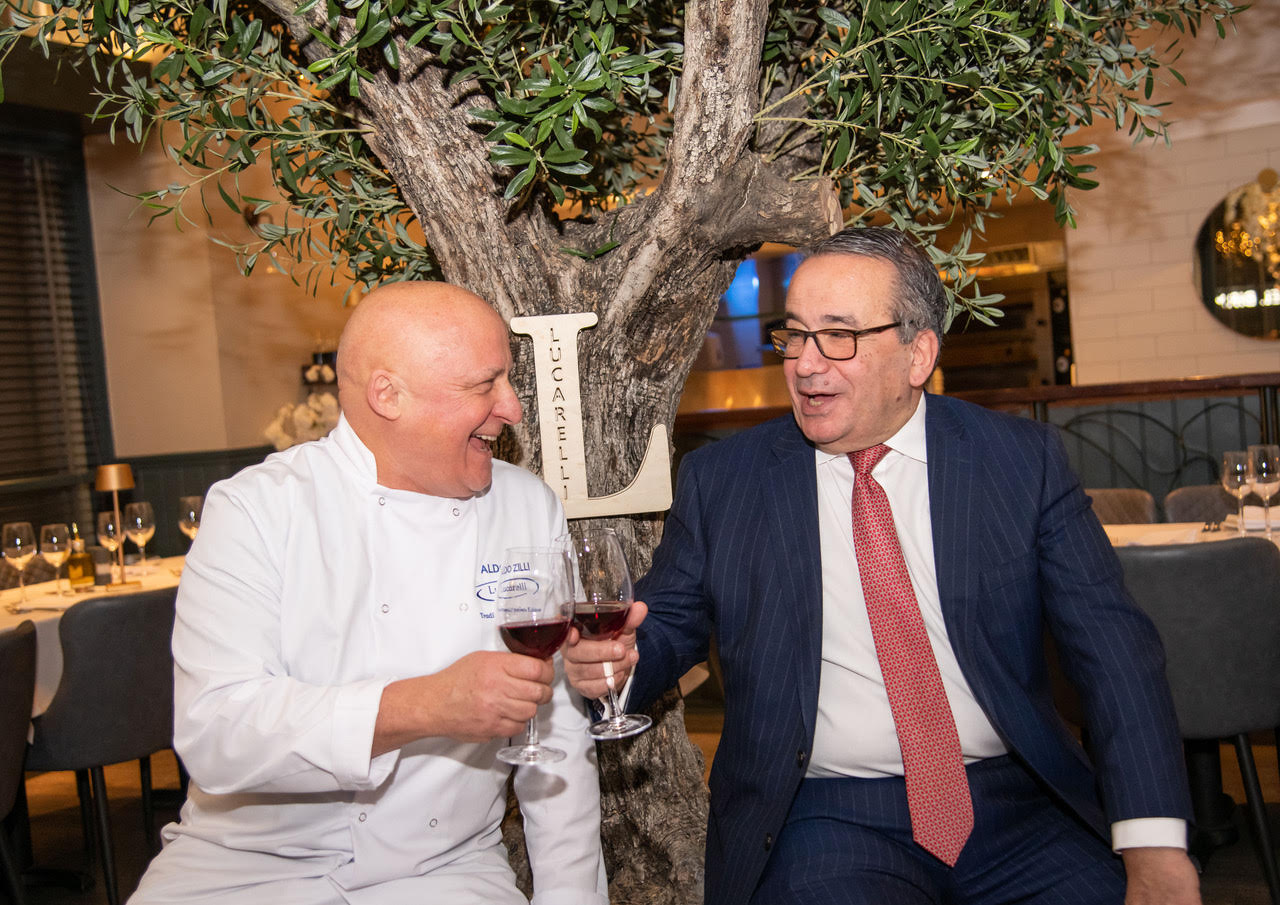 Opening its first doors in 2021, Lucarelli Restaurant was a family-created dream born during the pandemic, after longing to share precious memories with loved ones over delicious meals. Head of The SaSh Group, Carmine Sacco said: "At Lucarelli Restaurants, we invite people to arrive as guests and leave as family. I believe food is a centrepiece of family time and we hope the time spent in our new London location becomes as important and special to our diners as it is in my family home."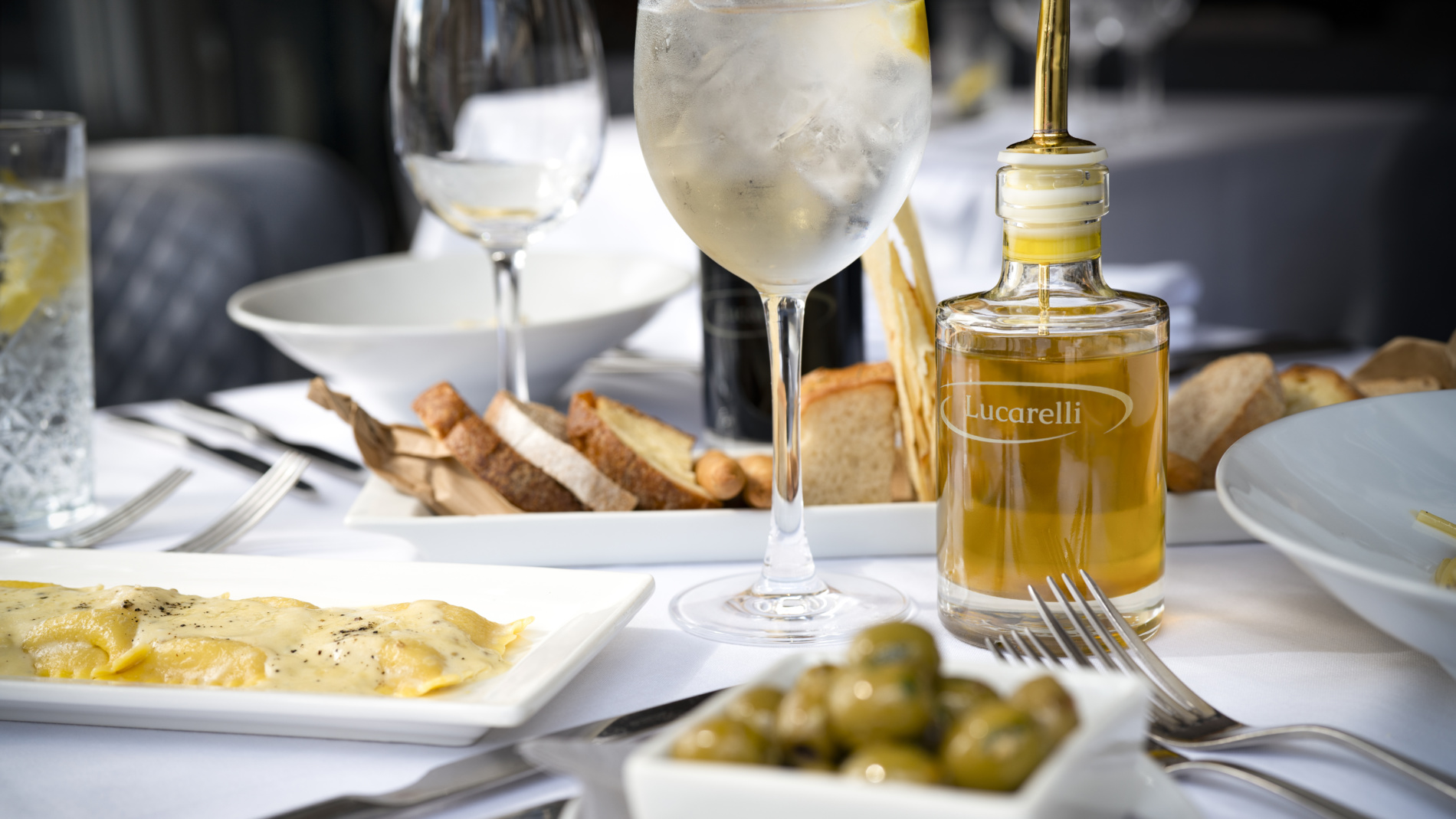 Iain Mackenzie, Store Director at Harvey Nichols Knightsbridge, said "We are thrilled to be launching Lucarelli's at Harvey Nichols Knightsbridge, further reinvigorating our famous Fifth Floor. The new restaurant will offer the perfect lunch and dinner spot for customers whilst shopping in the store, to enjoy traditional Italian cuisine in a beautiful setting."
On our visit to Lucarelli's, we enjoyed some pre-dinner drinks and nibbles as we perused the new restaurant's menu.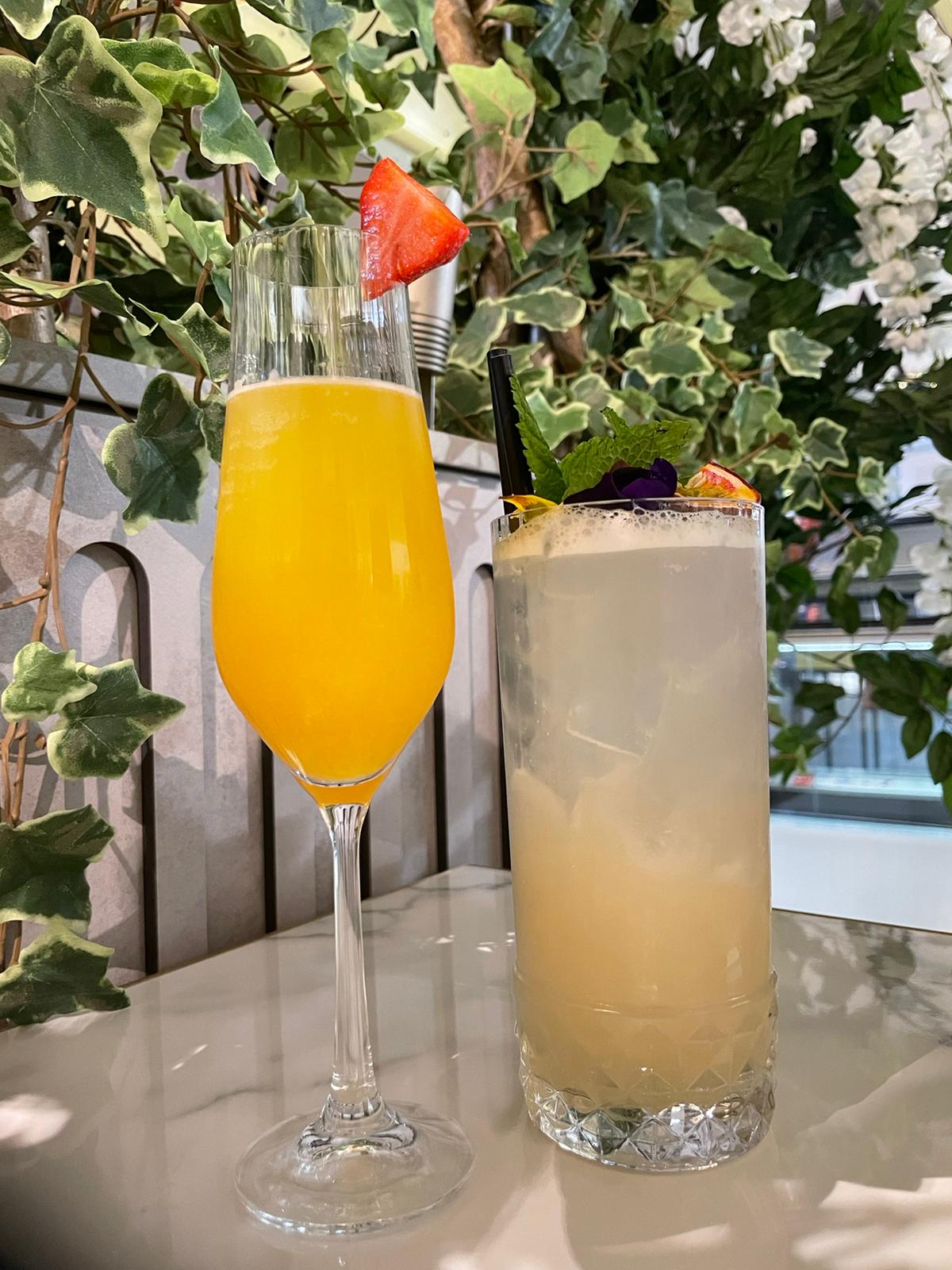 The moreish Italian nibbles offered a savoury suggestion to the delectable delights that awaited us.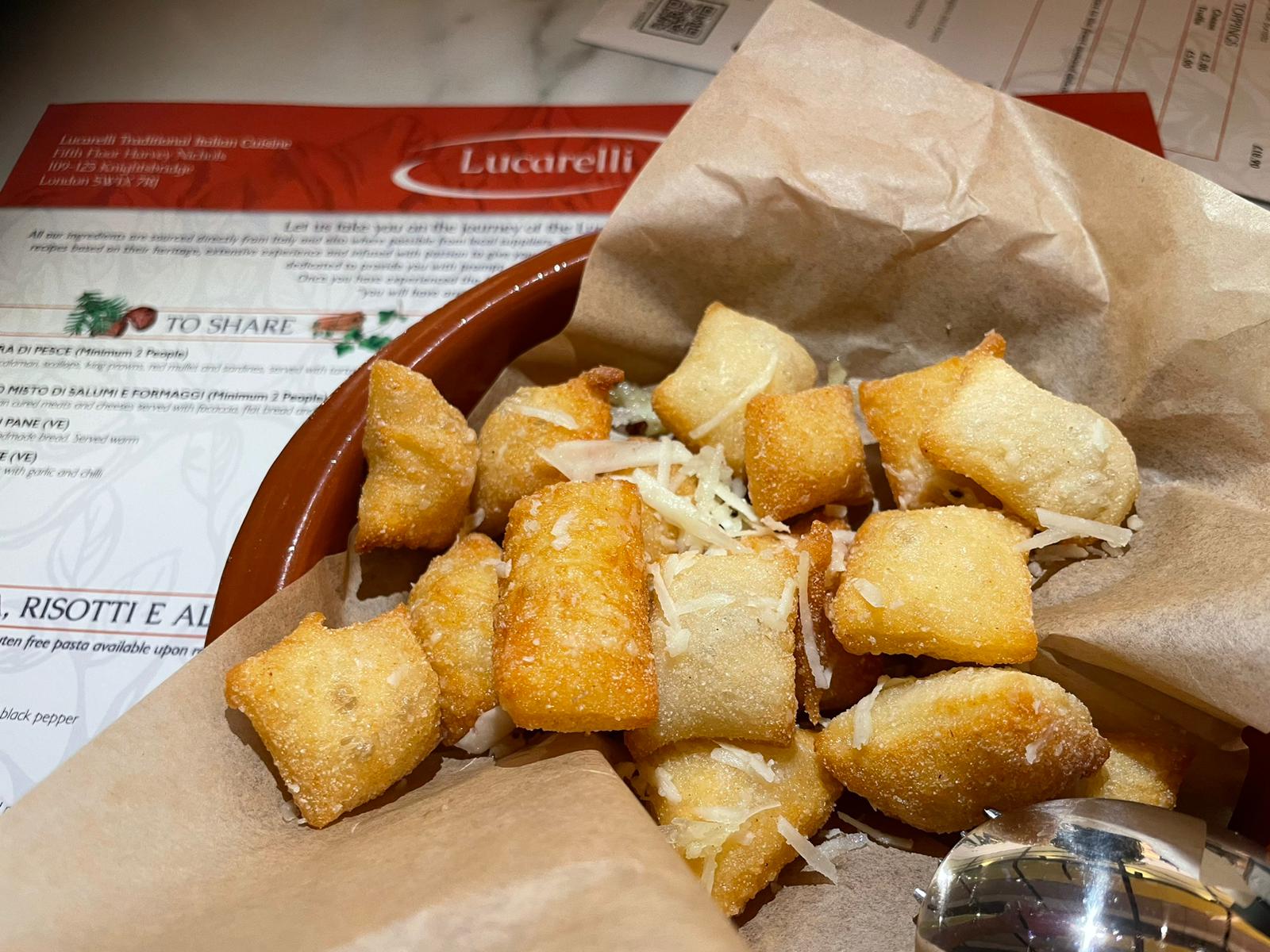 To start the meal, we chose the Frittura di Pesce for two people which arrived with deep-fried calamari, scallops, king prawns, red mullet and sardines, served with tartare sauce and spicy dip. For those who love the fruit of the sea, this dish has a great variety of seafood with the red mullet and sardines tasting as though they had been caught that morning with a fresh ocean taste. The calamari, prawns and scallops were deliciously tender and went really well with the accompanying tartare sauce and sweet chill dip.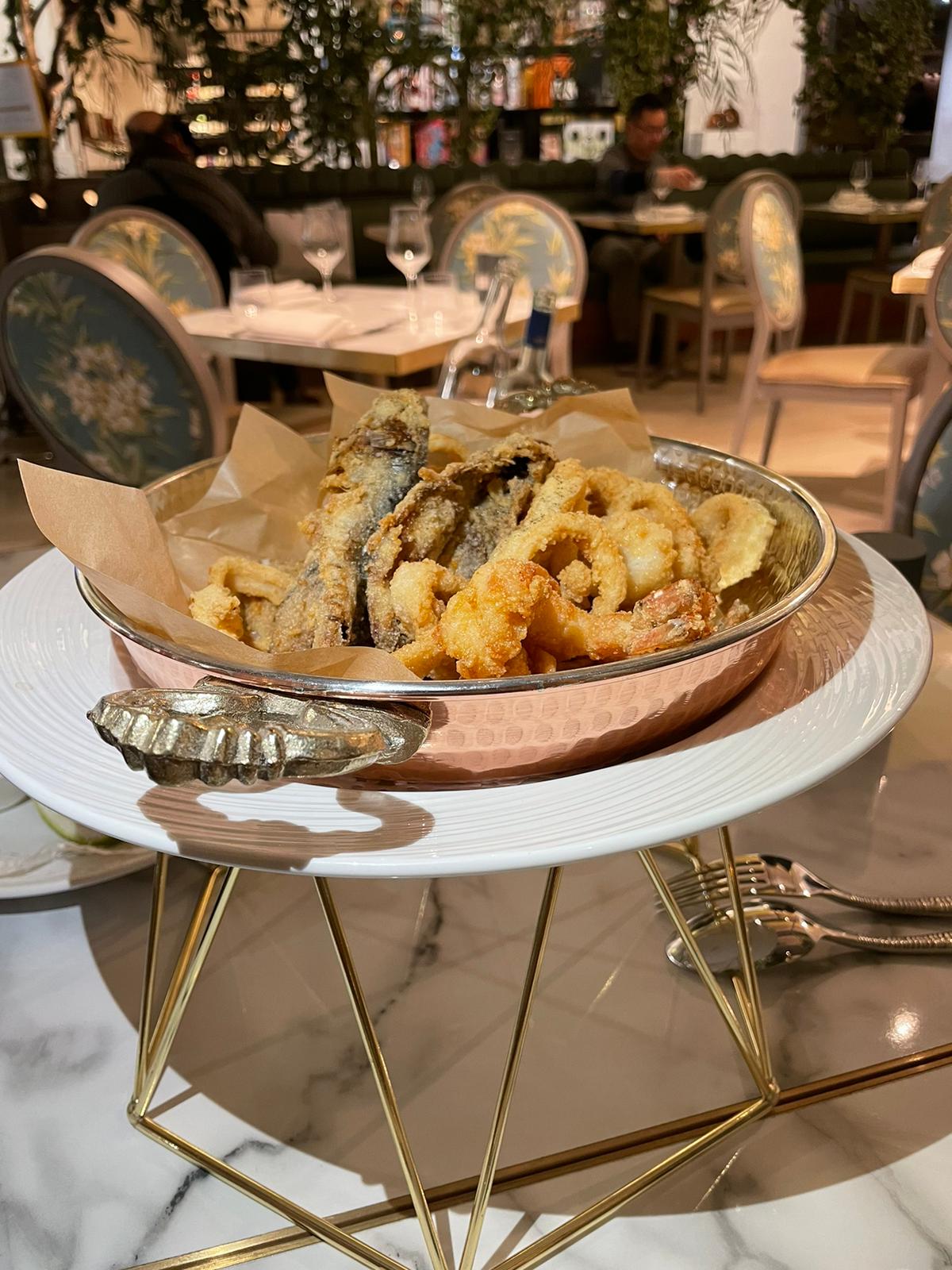 For the Primi course, we chose Spaghetti Carbonara and Gnocci Parmigiano e Tartufo. The Spaghetti Carbonara is made with egg yolks, pancetta, pecorino cheese and black pepper with the option of a touch of double cream added for a smooth flavour. This dish is an Italian classic and is served rich and creamy with the pasta cooked perfectly al dente. The crispy pancetta added a real kick of flavour that complemented the dish overall.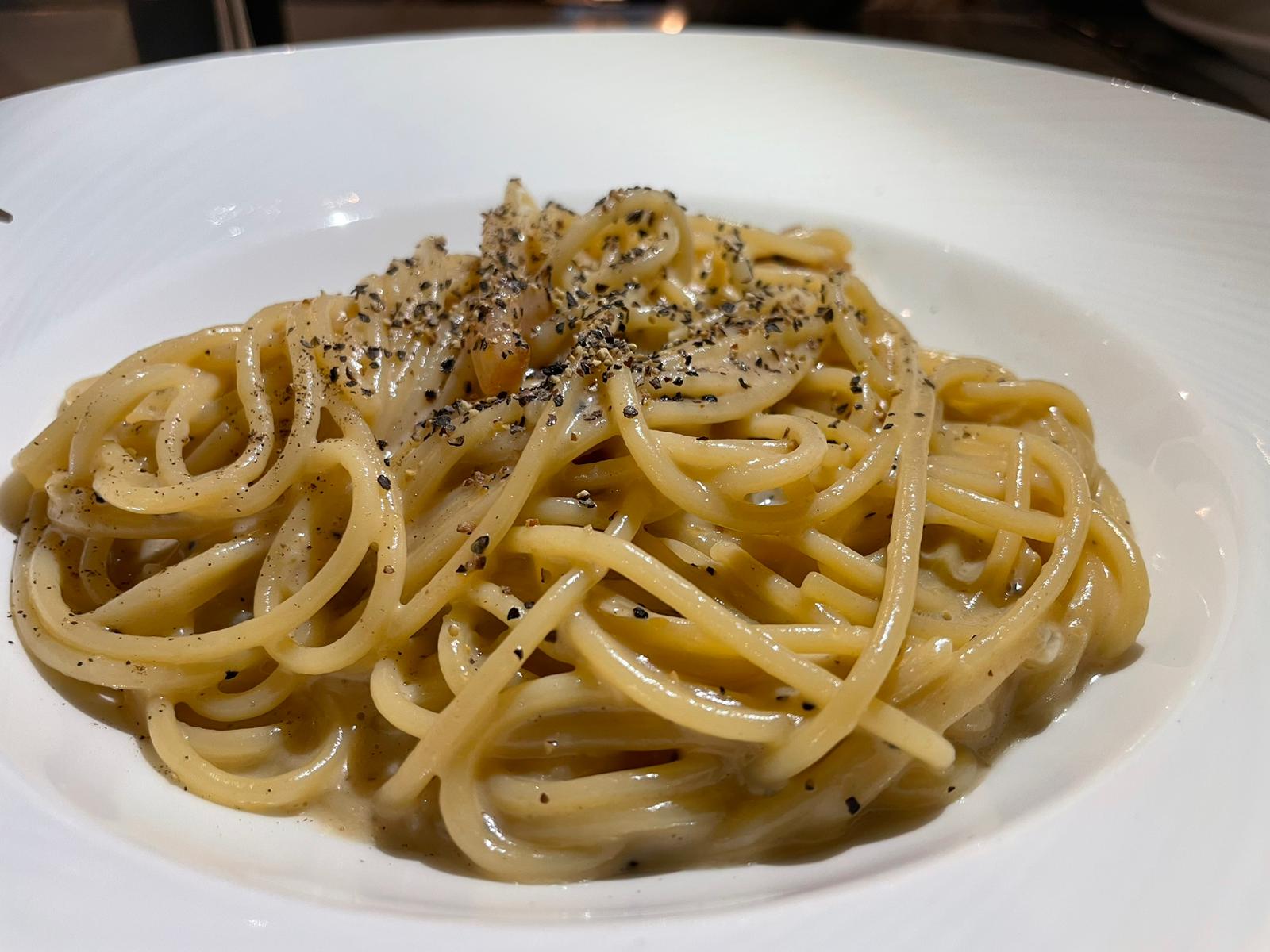 The Gnocci Parmigiano e Tartufo is a true haven of yumminess. The soft and tender gnocchi is served on a crispy base with rich Parmesan fondue and black truffle. These ingredients combine really well and tantalise the tastebuds with the crunch of the base paired with the smooth cheesy sauce. The shaved black truffle adds a gastronomic element to this fantastic dish which will keep you going back for more.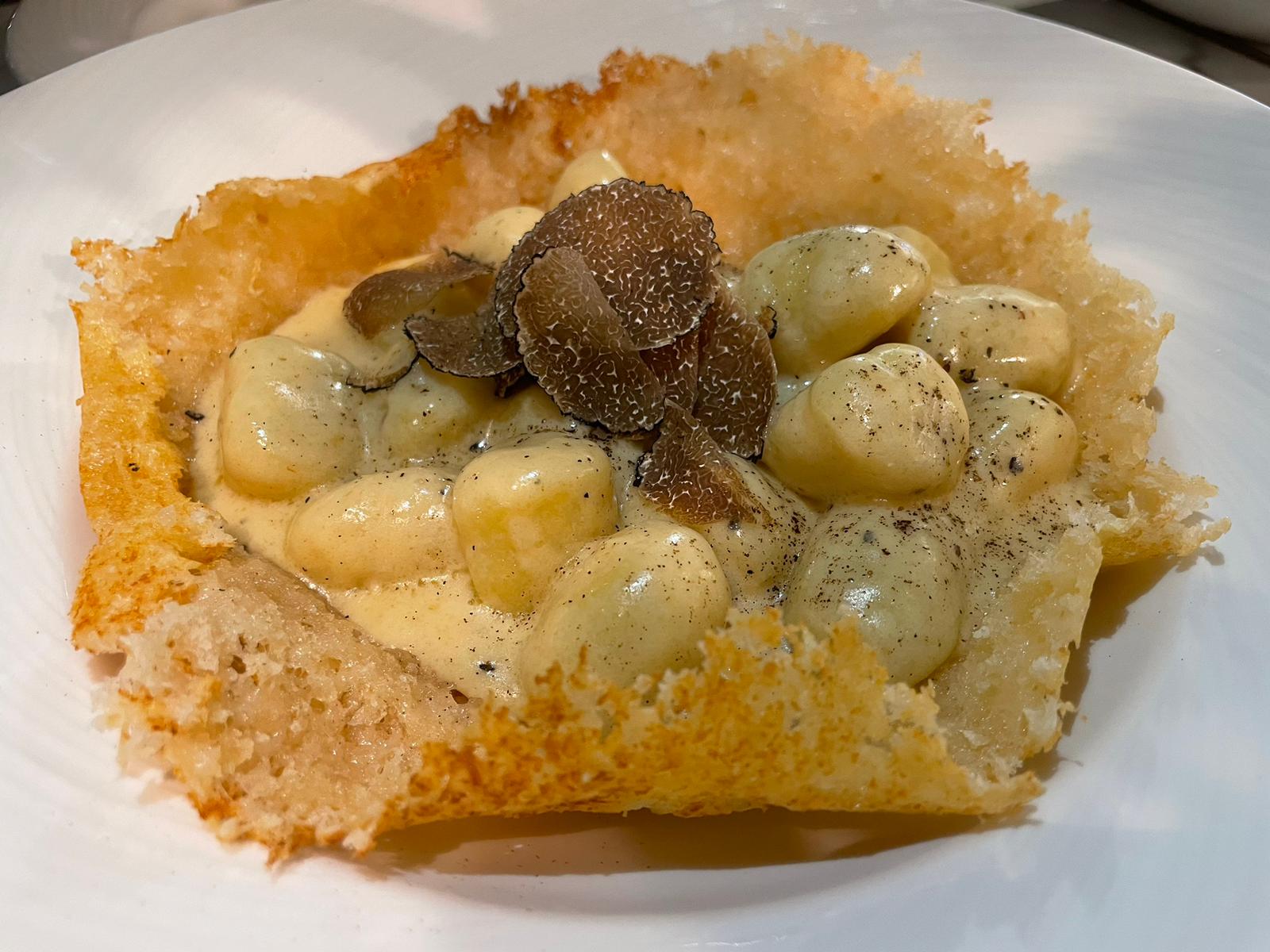 For the Secondi course, we chose Gamberone e Capesante and Costolette d'Agnello Arrosto. The Gamberone e Capesante is a fantastic-looking dish that is pleasing to the eyes but equally as pleasing to the palate. The pan-fried scallops are a generous portion of three scallops in the shell with a beautiful garlic butter that works in complete harmony. The giant prawn comes chopped in the shell so there is no fight involved with this indulgent seafood dish.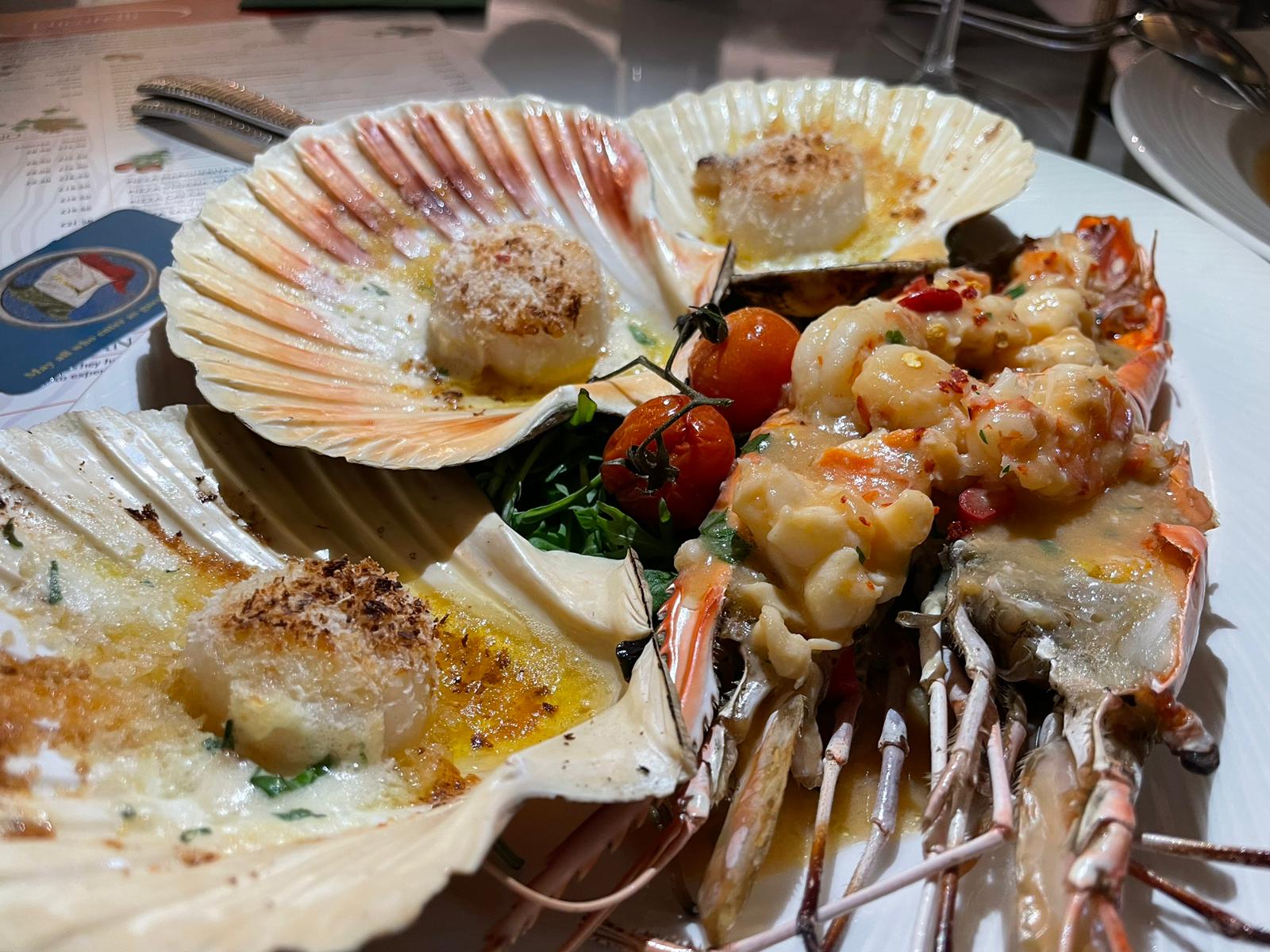 The Costolette d'Agnello Arrosto is at first glance a simple dish of roasted lamb cannon wrapped in pancetta with cutlets, mashed potato and red wine sauce but all the elements of this dish are well balanced with each offering their own dimension to the dish. The lamb cutlets are full of flavour and you can tell the meat has been sourced from the very best supplier. The lamb is perfectly cooked slightly pink and is wrapped in delicious pancetta. The mashed potatoes are soft and creamy and goes really well with the red wine sauce. Choose this dish and you are in for a real treat.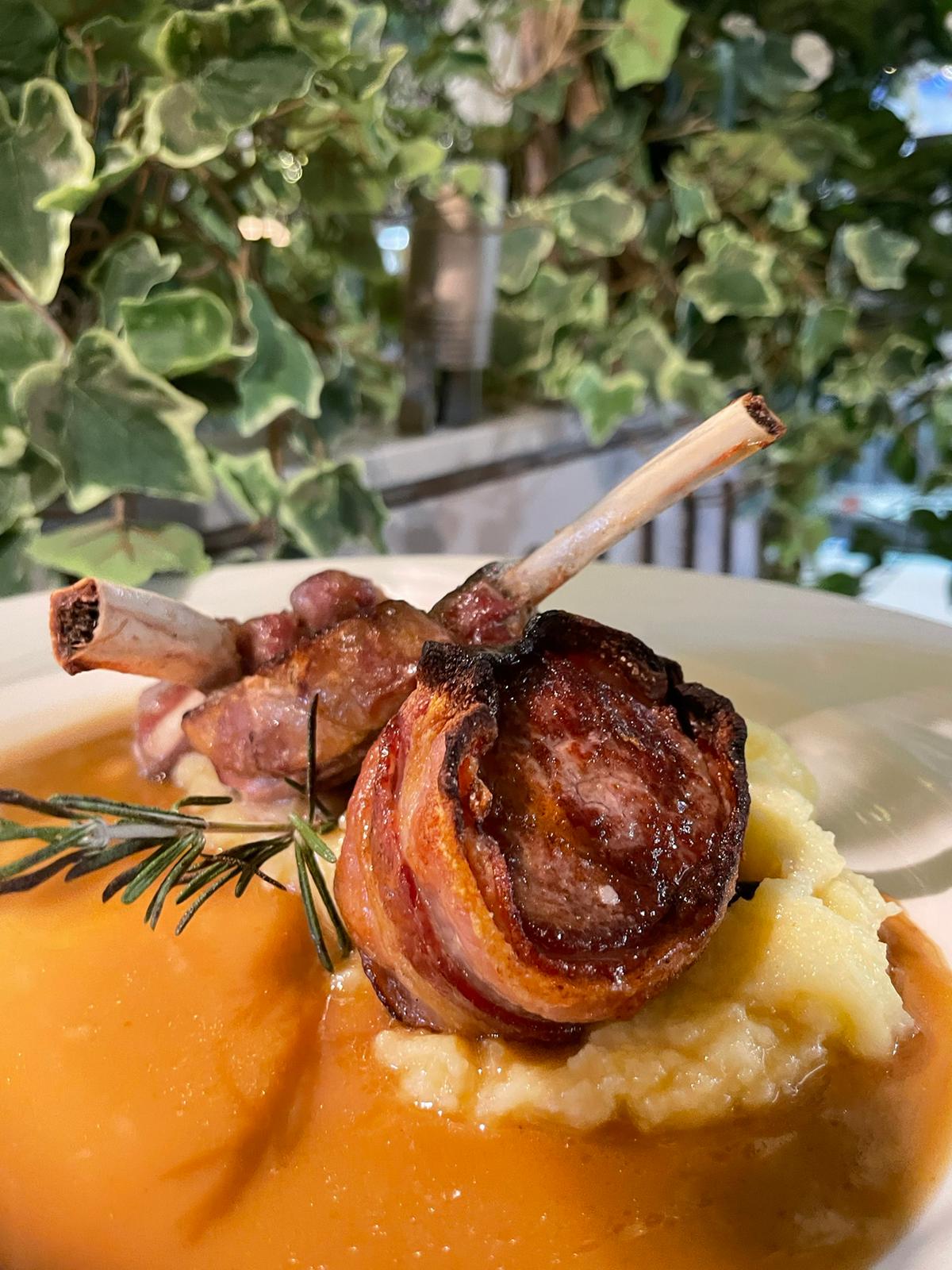 With the immensely talented Francesco Savino at its helm, the open kitchen allows diners to witness culinary theatre while mouth-watering aromas fill the authentic restaurant. Chef Francesco and his culinary team are amazing – on our visit they made service look effortless and calm while sparing no attention to detail without any harsh words uttered or furrowed brows seen. It is no exaggeration to say that Chef Francesco and his fabulous culinary team have more finesse than the Royal Ballet. Coupled with the excellent service from front of house, whose team clearly know how to find the balance between attentiveness and space, Lucarelli is a welcome addition to the London restaurant scene and truly deserves its coveted position on the Fifth Floor at Harvey Nichols.
Whether you're one of the ladies who lunch, a couple wanting some 'amore' time over dinner or a family looking for a sophisticated spot for lunch on the weekend, Lucarelli Knightsbridge is the perfect setting for your next delicious Italian gastronomic adventure.
Lucarelli Knightsbridge
Fifth Floor, Harvey Nichols, 109-125 Knightsbridge, London SW1X 7RJ
www.lucarellirestaurant.co.uk
@lucarelli_knightsbridge