The 5-star London Marriott Hotel Park Lane offers an experience unlike any other. Located on the prestigious Park Lane, around the corner from London's famous shopping streets and Royal Parks, the London Marriott Park Lane is a five-star boutique hotel with 152 elegantly furnished bedrooms and suites overlooking Hyde Park.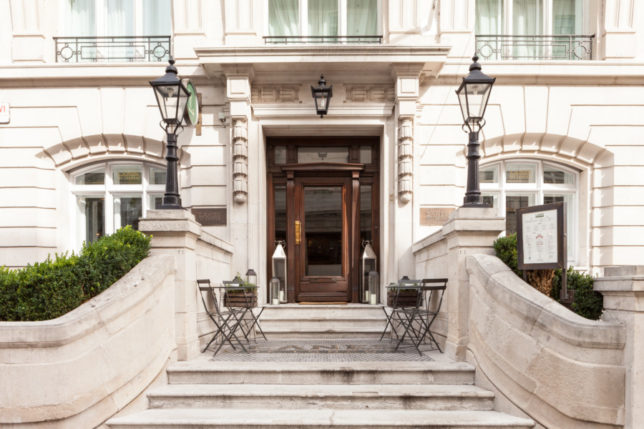 Comprehensively renovated in 2015, the hotel offers stunningly appointed rooms and suites that brim with amenities including 300 thread-count bedding, spacious work areas and deluxe Floris toiletries. This unique Grade II listed property prides itself on its residential feel and offers modern amenities and bespoke personalized service. Among its facilities, the hotel features an exclusive executive lounge, and an intimate health club with fitness centre and the only pool on Park Lane, an oasis of calm amidst the busy streets of London.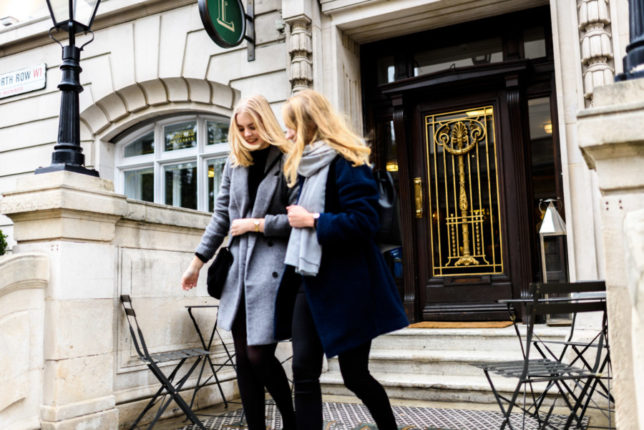 Set against the unrivalled backdrops of Marble Arch and Hyde Park, Lanes of London restaurant and bar offers a celebration of British classics in a welcoming environment, with a private entrance making it a destination in its own right.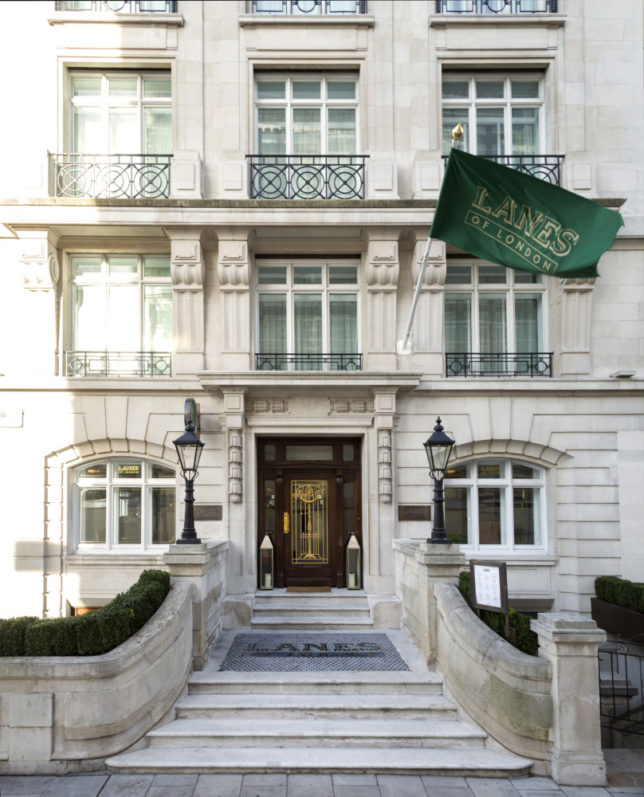 The restaurant serves a British inspired menu using the finest seasonal and local produce in a welcoming and relaxed environment. It is a unique all-day dining and a socialising destination offering breakfast, lunch, dinner and a Botanical Afternoon Tea inspired by Hyde Park.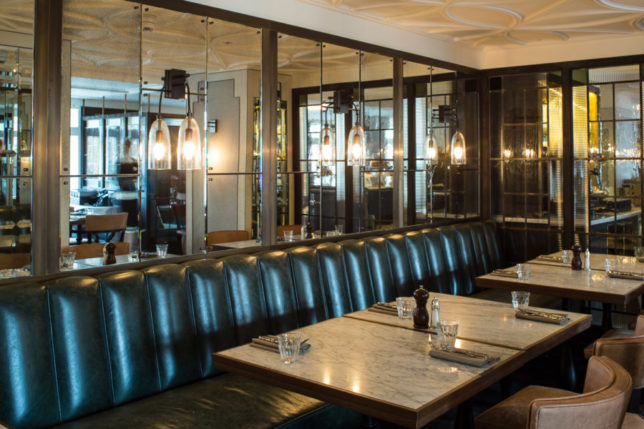 Lanes of London provides a secluded semi-private dining room which seats up to eight people is available for hire or the entire restaurant can be hired for an extraordinary event accommodating up to 200 people.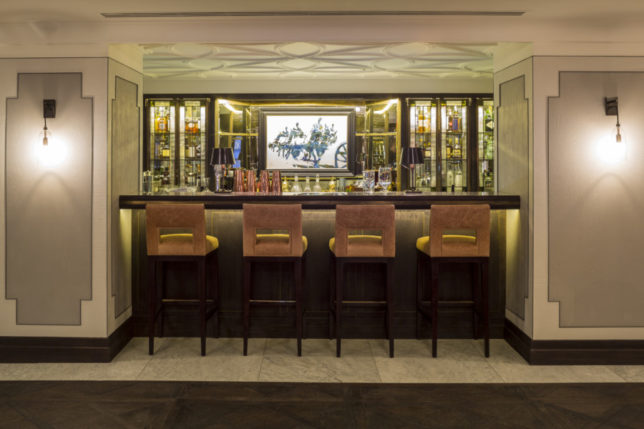 We were able to retreat from the busy hustle and bustle of London life and relax with a cocktail and an oyster whilst we perused the menu. We tried the Livingstone and Star Spritz cocktails with Carlingford oysters was delightful. For those looking for a sweet and slightly nutty flavour, you will be in heaven.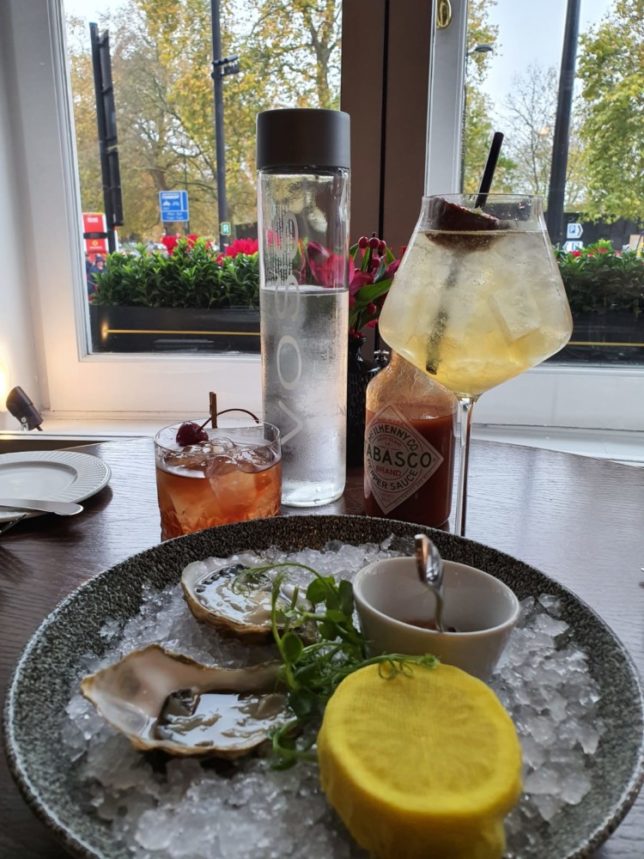 A dish that jumped out at us was the Yuzu spicy smoked salmon tartare with soya mayo, pickled quail eggs, edamame beans and avruga caviar. The fresh flavours worked well and the yuzu wasn't overpowering.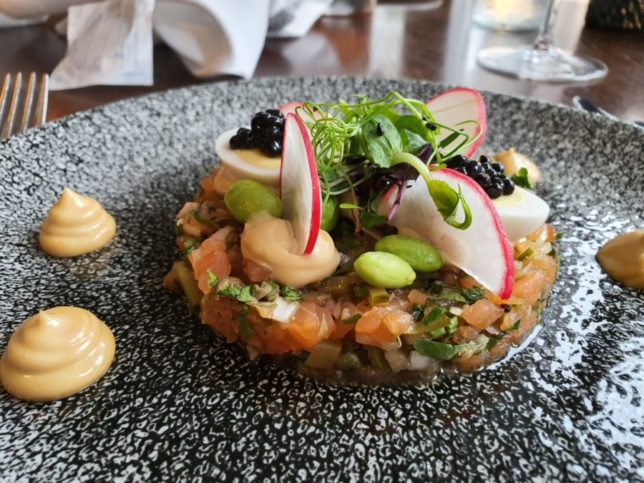 What an appetising dish… the question is which where to start.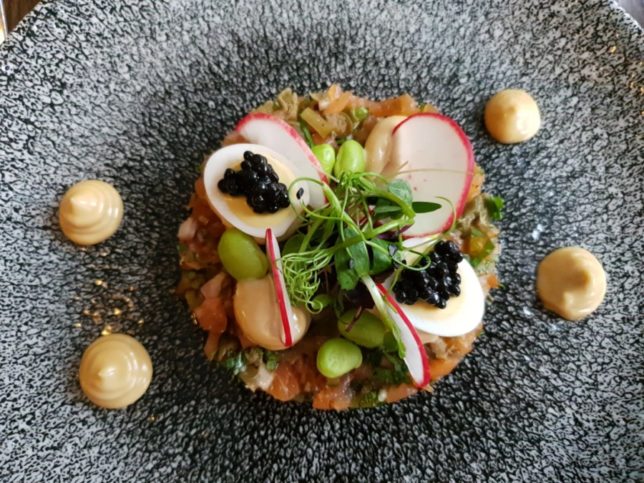 The Pan-seared scallops with butternut squash puree, buttered spinach, tapioca crisp and lemon sauce is a popular dish and we could see why. The butternut was well-seasoned and its texture paired perfectly with the scallops. It was also nice to have a crunchy texture with the tapioca crisp.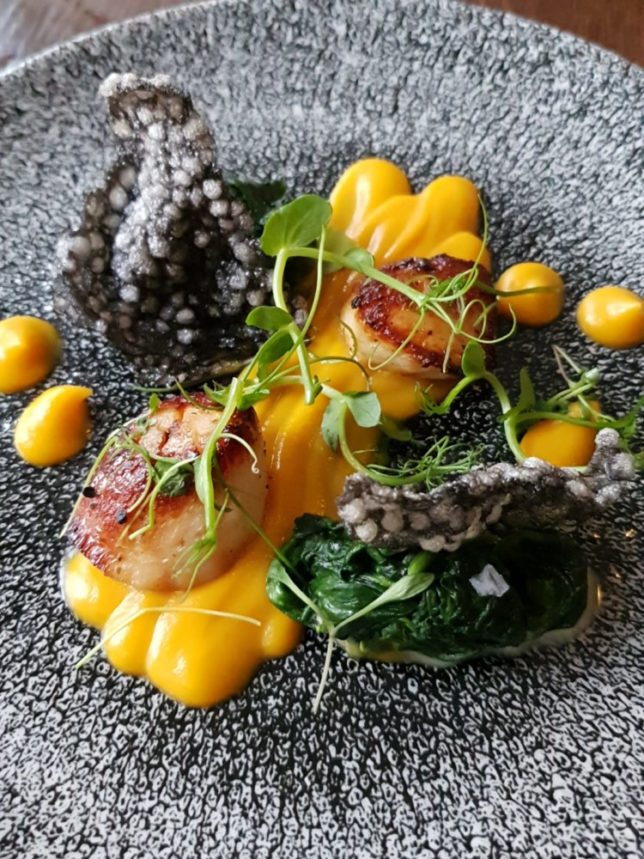 Cooked medium rare, the Honey glazed duck with grilled peaches, maple roasted cauliflower puree, confit duck bonbon and cherry jus delights the palate. The duck was tender and the skin crispy with the right balance of fat. The cauliflower puree brought a nutty element to the dish which paired well with the duck and sweetness of the jus.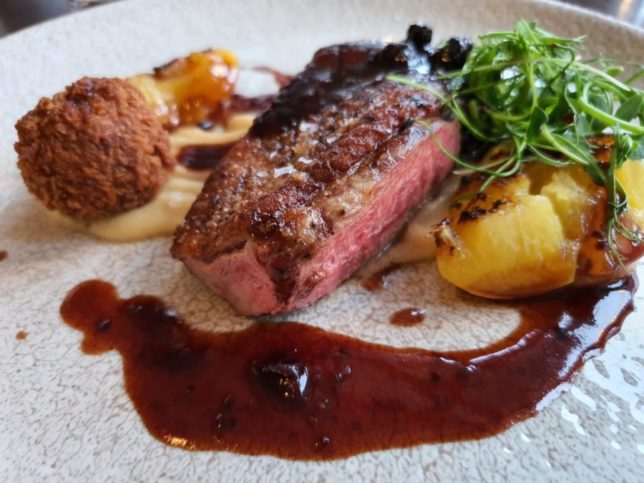 The Pork belly, buttered mash, sautéed spinach, squash puree and cider jus was recommended by our waitress and upon tasting, it's no surprise why. The generous portion of meat had been cooked so that it was beautifully soft yet retained its flavour and with the combination of the mash and spinach was definitely satisfying.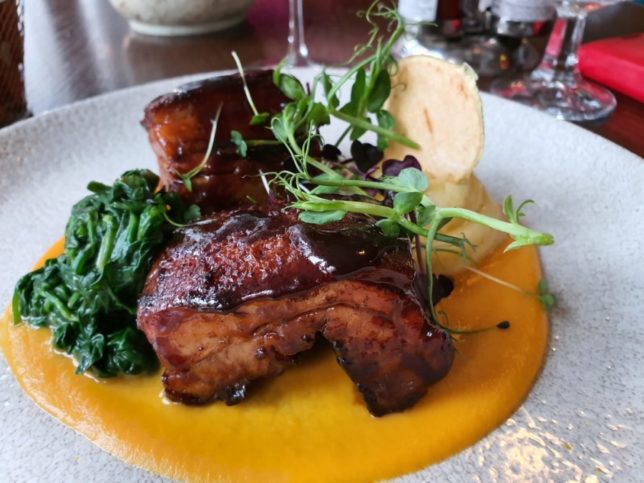 To accompany these delicious main dishes, who could resist Sweet potato fries with truffle oil and parmesan.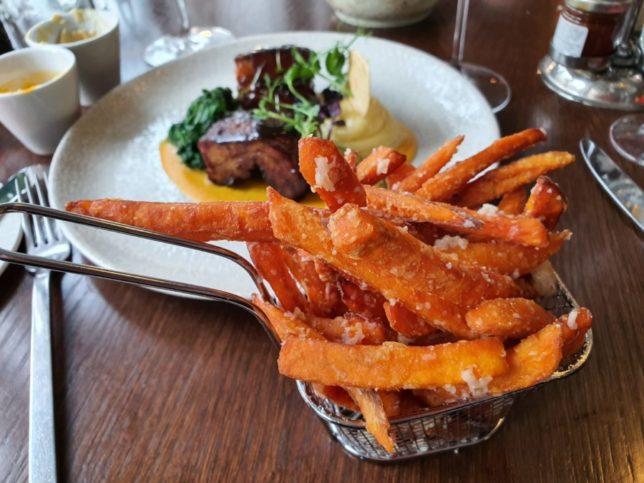 The Sticky toffee pudding is a definite crowd-pleaser and comes with salted caramel ice cream encased in a sugar snap. This is a must for anyone with a sweet tooth and is a dessert we would definitely come back for!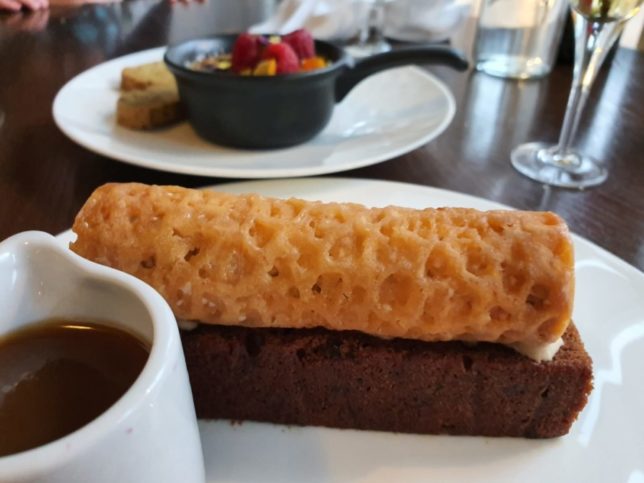 The Pistachio crème brulée has a delectable nutty aroma and combined with the accompanying biscotti is a real treat on the palate.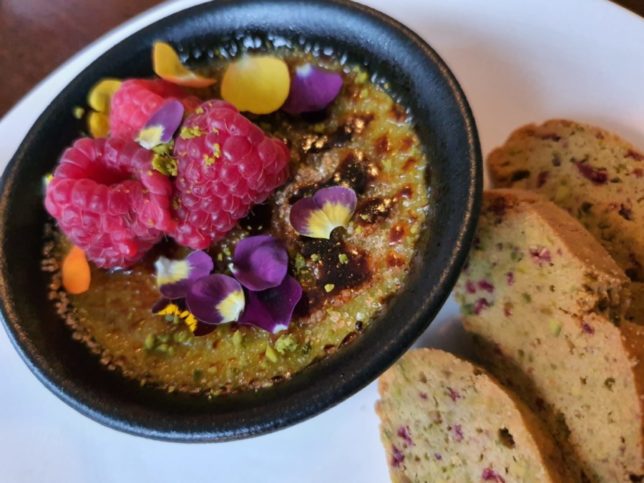 Amidst the twinkling lights of Park Lane and city bustle, Lanes of London provides the perfect Christmas shopping pit-stop with two winter warmer tipples, priced at £12 each. The Caramel Hot Toddy is a warm, whimsical concoction of Chambord liqueur, Martell VS Cognac, Mozart chocolate vodka, salted caramel syrup topped with smooth milk foam and garnished with a sprinkling of gold flakes; leaving guests to float away to a Winter Wonderland.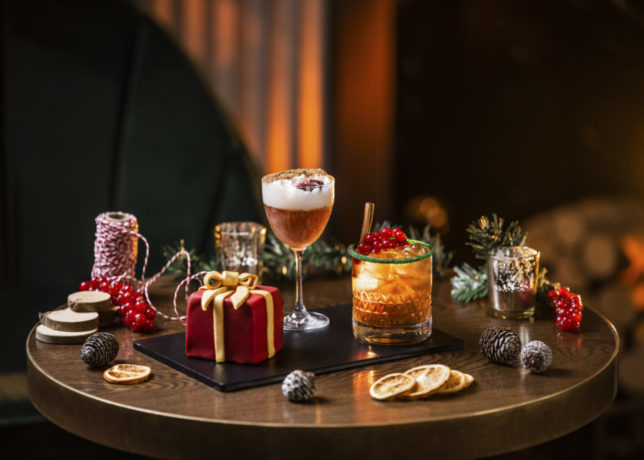 For the richer palate, the Holiday Spice aperitif is guaranteed to evoke festive cheer and consists of Grand Marnier, spices, chestnut liqueur, Aperol, sweet cinnamon syrup and walnut bitters, garnished with a thin rim of redcurrant and cinnamon. Both cocktails can be perfectly paired with a miniature version of the hotel's signature pudding for £18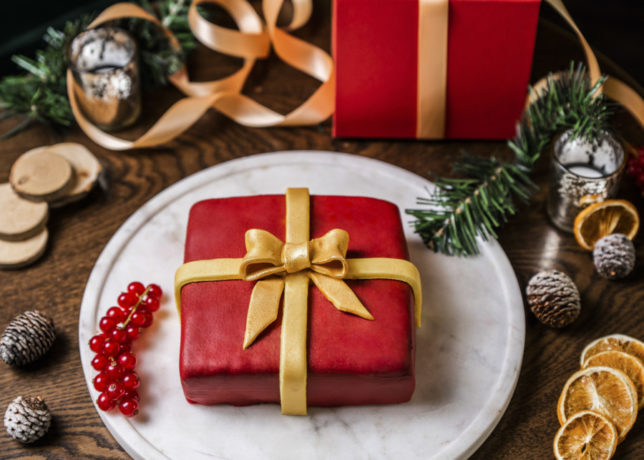 This year, London Marriott Hotel Park Lane celebrates the festive season in style with a limited-edition Christmas pudding. From 1st December until 12th January, guests and London residents alike can purchase the hotel's Park Lane pudding for £40 (serves up to eight people) and taste the magic of Mayfair from the comfort of their own home.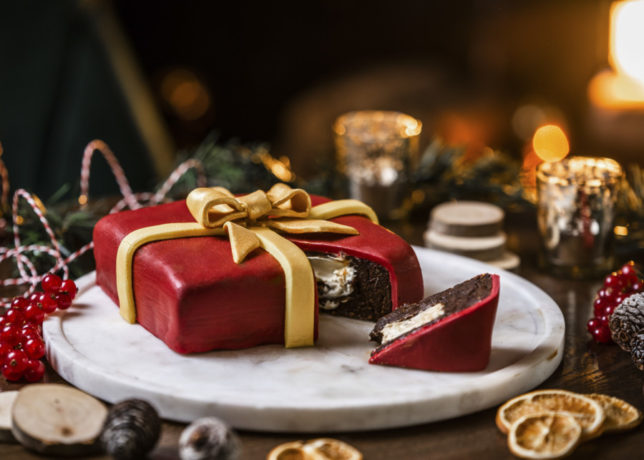 Created with combined warmth and festive flair by Executive Head Chef, Franky Fernandes and his team, London Marriott Hotel Park Lane's indulgent pudding consists of nostalgia-inducing ingredients with a contemporary twist, featuring a creamy centre filled with mascarpone soaked Grand Marnier. Adhering to the time-endured, great British custom and in the style of advent, during the lead up to Christmas Day, a collector's item, Royal Mint 2020 Britannia coin worth £140 will be hidden inside 25 cakes only, ready for some lucky guests and visitors to discover.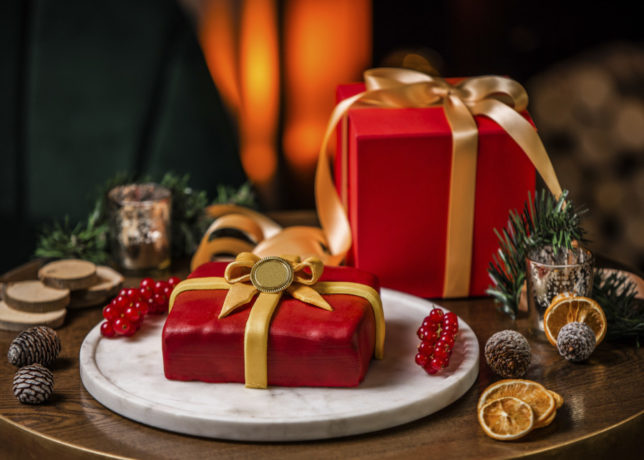 Available now for pre-order and shaped as a gift, London Marriott Hotel Park Lane's Christmas pudding is the perfect present for loved ones and a memorable, family dining moment to be enjoyed by all at home. A smaller (just as indulgent) version can also be enjoyed as a sharing dessert option in the hotel's British-inspired restaurant, Lanes of London for £18.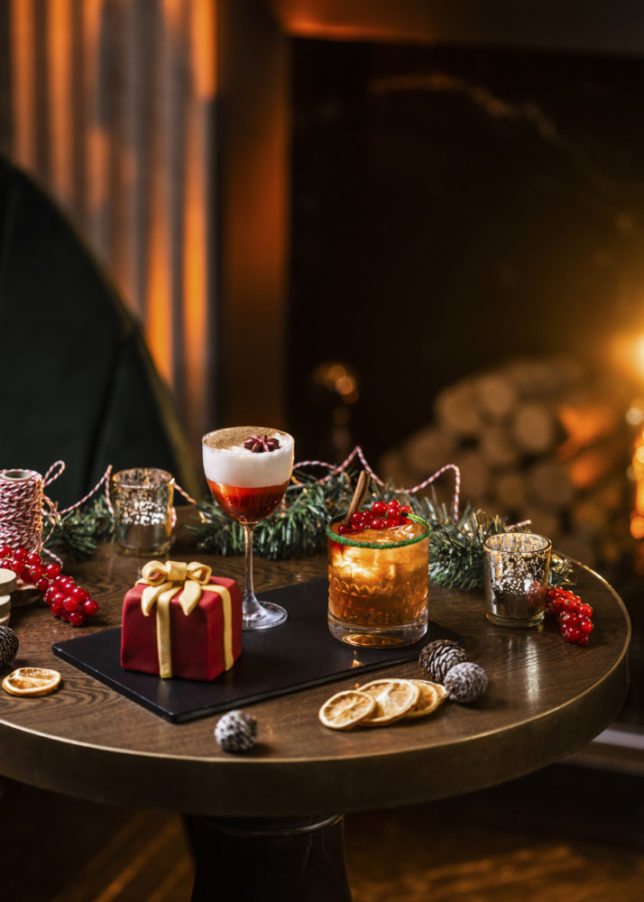 All Christmas pudding (alcoholic and non-alcoholic options) and festive winter warmer cocktails are available from Lanes of London from 1st December until 12th January.
Lanes of London
140 Park Lane, London W1K 7AA
www.lanesoflondon.co.uk
+44 (0)20 7647 5664
@Lanes_of_London
@LondonParkLane