Located in the 5-star lifestyle hotel Andaz London Liverpool Street and listed by Forbes as one of London's top five Japanese restaurants, Miyako is where the East End meets the Far East.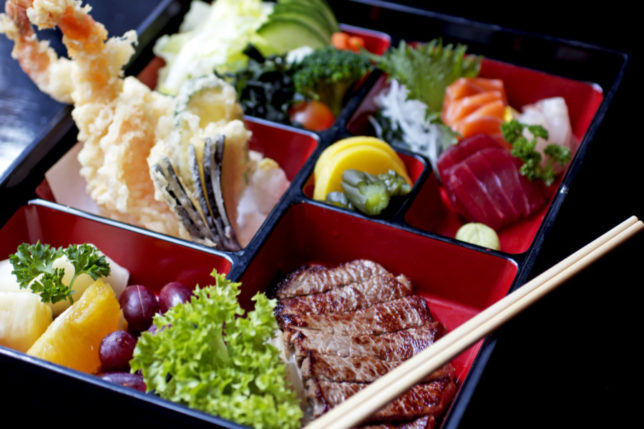 This intimate venue offers diners an authentic array of hand-rolled sushi, expertly crafted sashimi, teriyaki and other indigenous delicacies, alongside a range of sake and Japanese beers.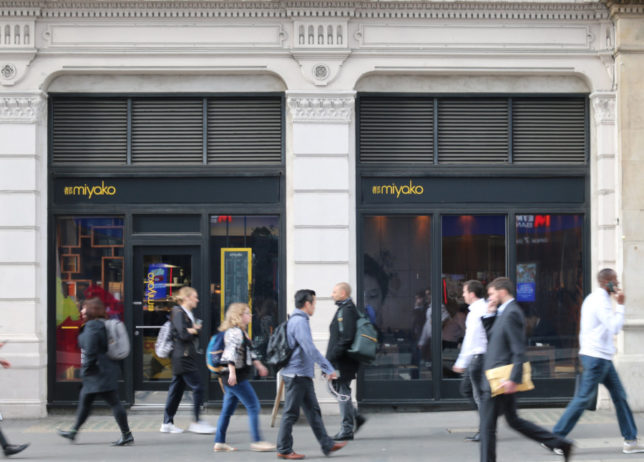 Miyako offers an all-day menu, to eat in or take away, designed by Head Chef Kosei Sakamoto who works closely with local suppliers to handpick high quality, ethically sourced fish and seafood to deliver dishes that are made fresh by hand every day.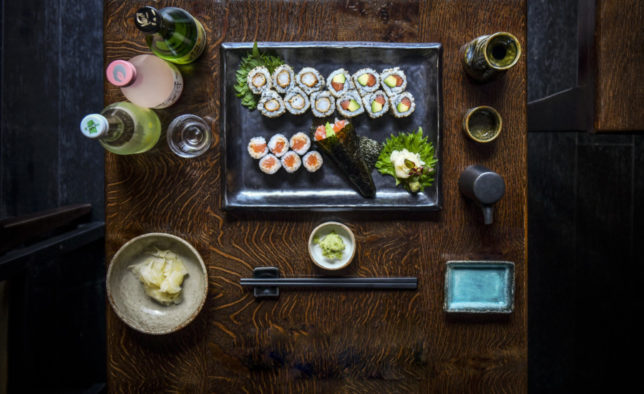 Guests can enjoy a sublime assortment of tuna, scallops and squid, hot dishes such as pork belly and Miyako's ever-popular bento boxes which include tonkatsu or teriyaki, each served with sashimi, miso soup, rice, and fruit.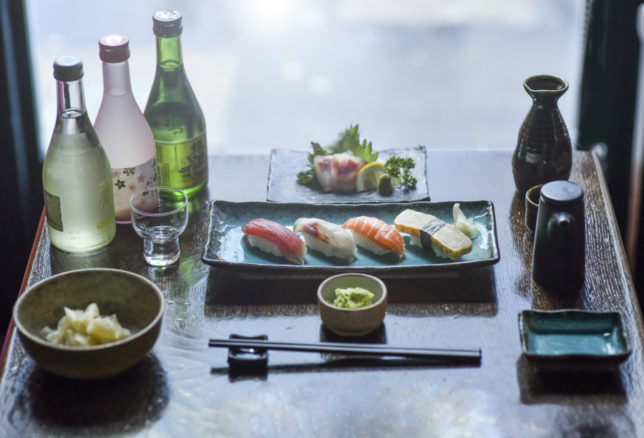 The 28-cover restaurant, with its clean lines and dark-wood furniture, offers a relaxed social dining space that is as much suited for a leisurely lunch with friends or that special date, as it is for a corporate business meeting.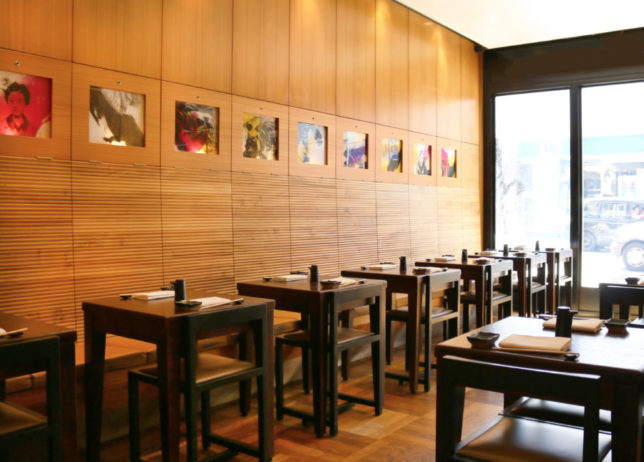 Popular with locals and visitors alike is the restaurant's bottomless late lunch, served Monday to Friday from 2.30pm until 5.30pm, comprising unlimited starters, sushi and rolls, mains and desserts, all for just £18 per person.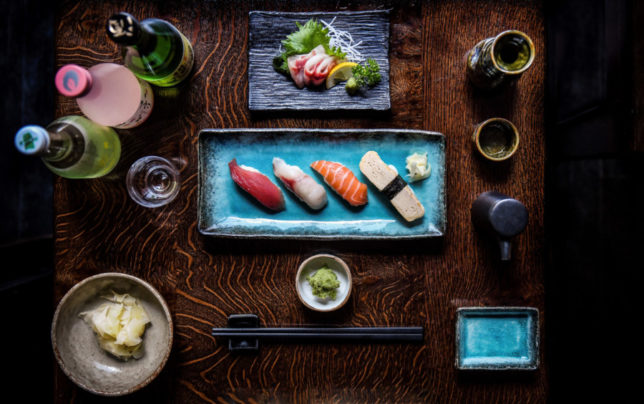 Making the most of the weekend, on Saturdays diners can now also enjoy Miyako's Bottomless Sumo Lunch for just £24 per person, or £44 inclusive of bottomless sake and Japanese beer. Similar in concept to the weekday offering, it is available from 11.30am until 5.30pm.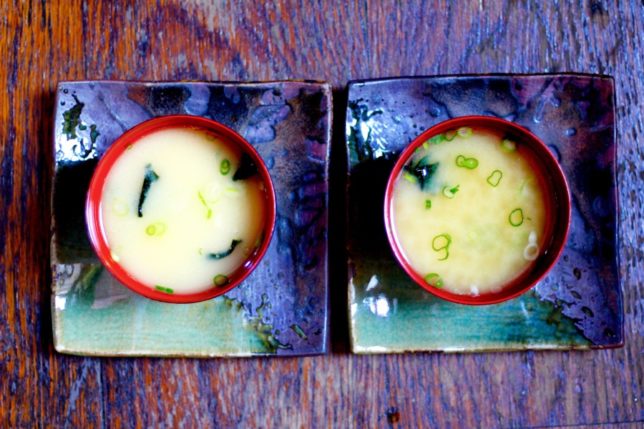 Head Chef Kosei Sakamoto also regularly hosts masterclasses designed to take guests on a fascinating culinary journey into the art of sushi making, while also discovering the world of sake.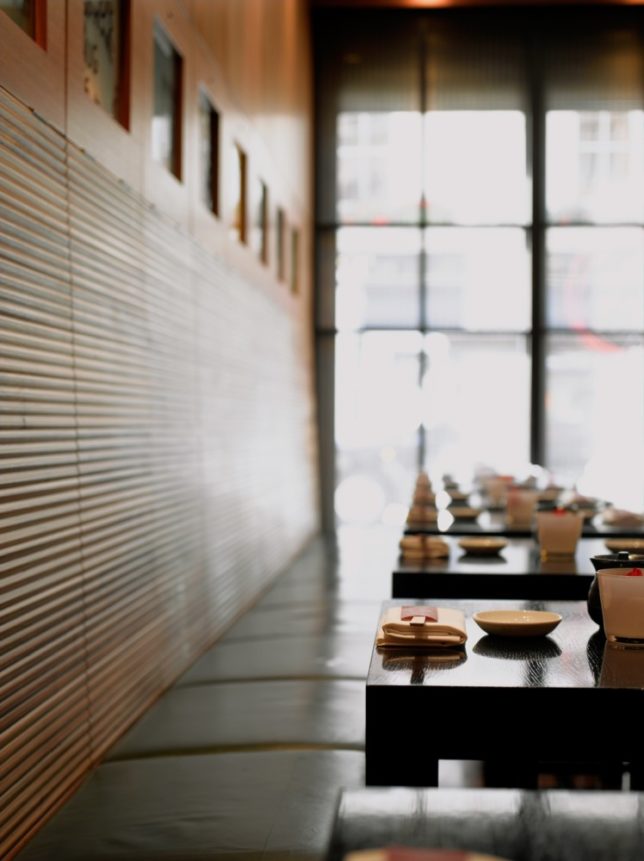 Unless you are particularly rigid in your dietary needs and desires, I always recommend going for the chef's selection when dining out on sushi with friends. Foremost the chef will know what's the freshest that day and will also provide different textures and tastes to make sure there is enough variety. It also opens you and your guests up to new flavours that perhaps you would not normally order. The Chef's Selection of Sashimi chosen for us was tuna, salmon, squid, sweet prawn and sea bream. The standout for me was the sweet prawn. My dining companion remarked all tasted fresh but that they were drawn to the salmon.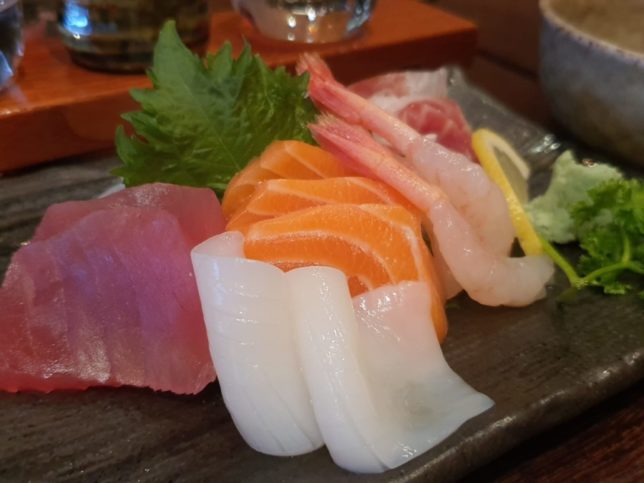 We were also recommended the Wasabi Tartare which is a delightful combination of avocado, wasabi, tuna, prawn and salmon roe. Not being a fan of avocado, I let my friend take "first chair" on this dish and not a morsel was left. A sign of a scrumptious suggestion.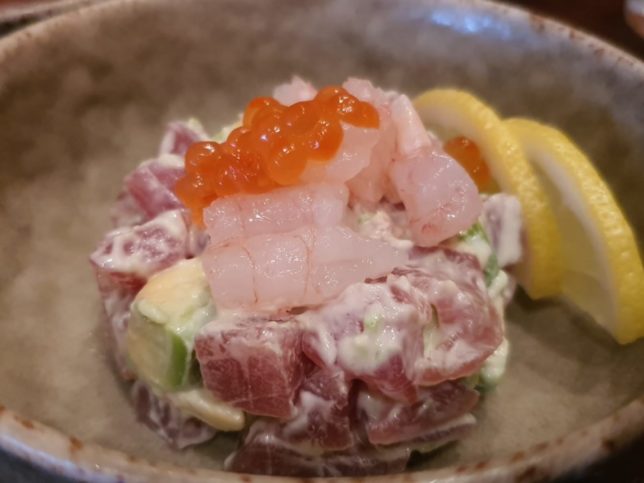 We also had Sea Bream Sushi suggested. I would say the plum sauce on top of the sea bream was an acquired taste but one I was extremely taken with.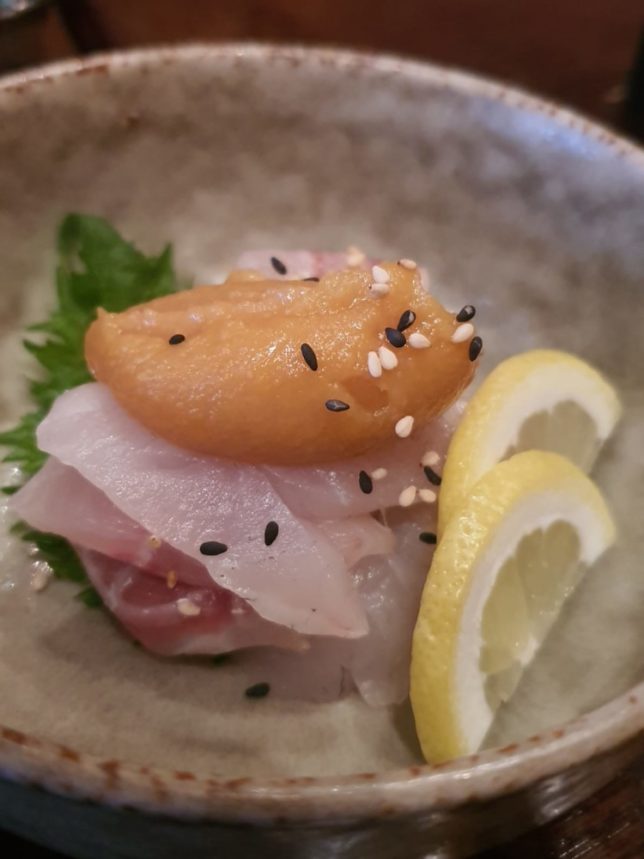 We paired the meal with a sampling of different sake. The sakes were chosen by the team to bring the food to the next level. There are sparkling sakes, sweet plum sakes, hot sakes and aromatic sakes. If you are new to the world of sake, we highly recommend the sake experience tasting.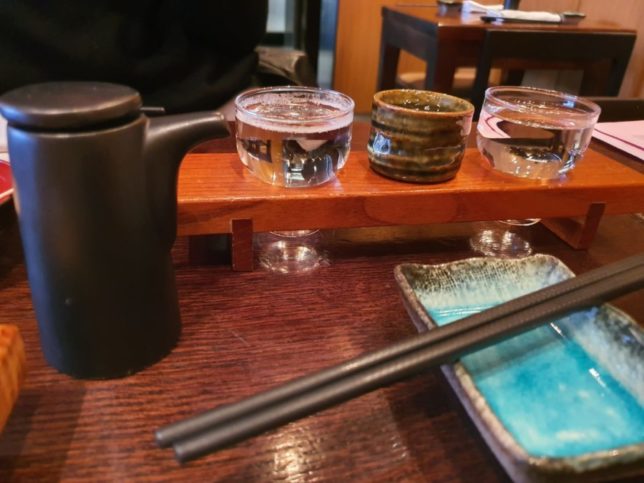 Nigiri is something I find much debate about. Some love the size and the ratio of rice to fish while others stick firmly with sashimi and avoid carbs living La Vida Keto. We are very partial to rice especially sushi rice with its sweet flavour so again ordered the Chef's Selection of Sushi. Stand out pieces were the octopus, salmon roe, squid and seabass.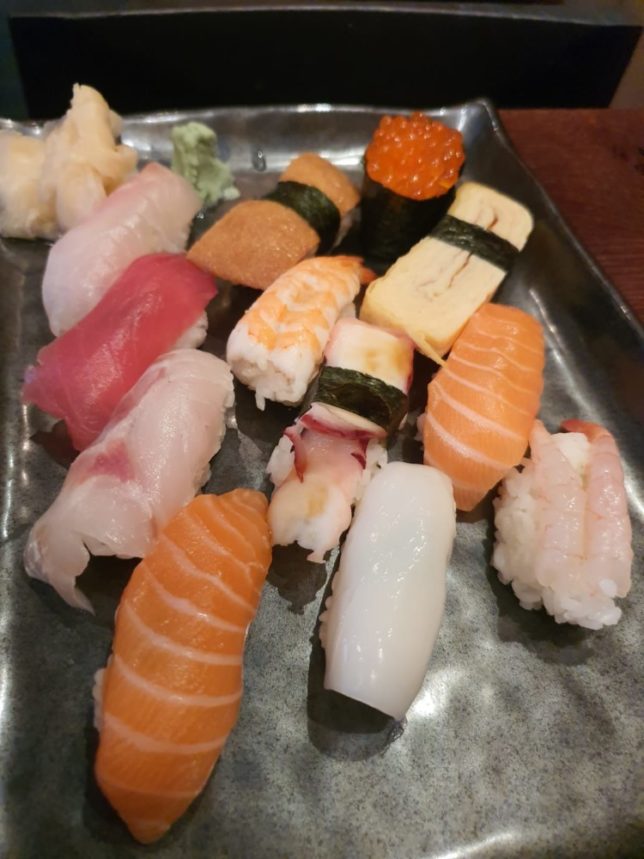 For those who prefer things a little inside out we tried a traditional prawn tempura.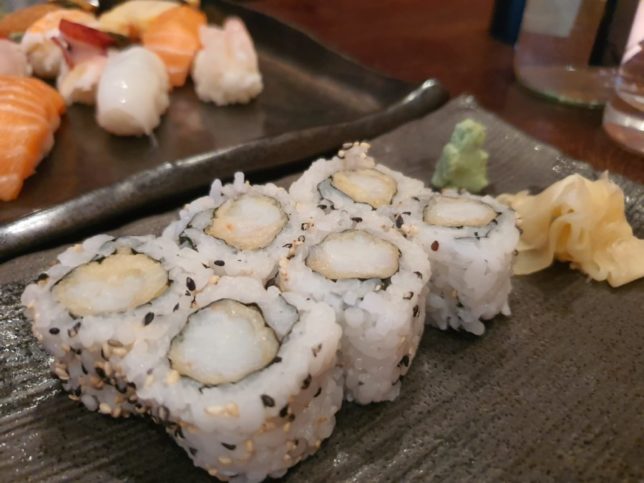 We then branched out with the Miyako – a Prawn Katsu inside out Roll, a Crunchy Tuna Roll which had a delightful texture added with the addition of tempura batter and spring onion.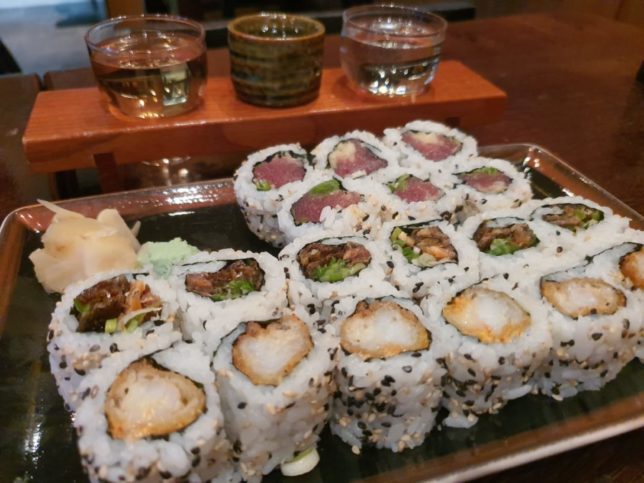 We also choose the Salmon Skin Roll for extra bite. It is no surprise the Miyako signature dish was our favourite but all are worth a try. A delicacy not for the faint hearted is the Tobiko and Quail Egg Sushi. The egg comes raw… are you brave enough?!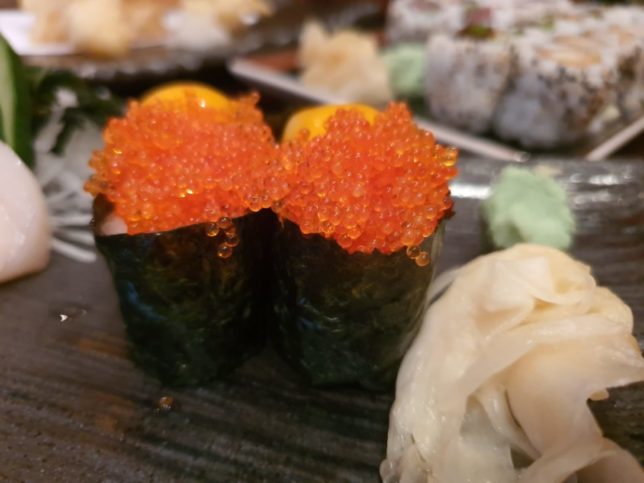 With just a smidgeon of room left, it would have been rude to decline to offer of Ebi Tempura. The prawns were a little piece of heaven.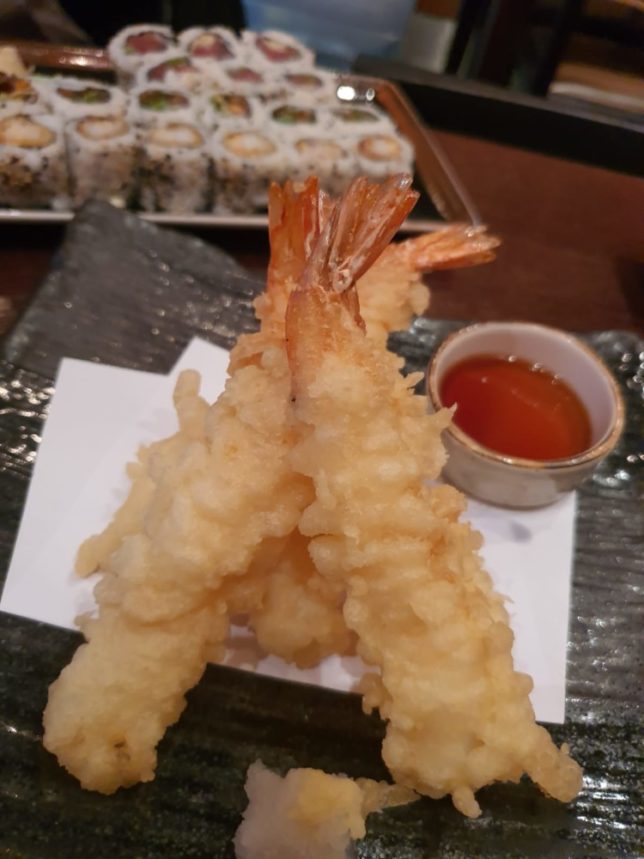 So often Japanese desserts can be hit or miss for the western palate. At Miyako, all the desserts we tried were a big hit. The Sushi Bonbons were a fabulous explosion of flavours. The lemongrass being one strong flavour component and matcha another interesting one.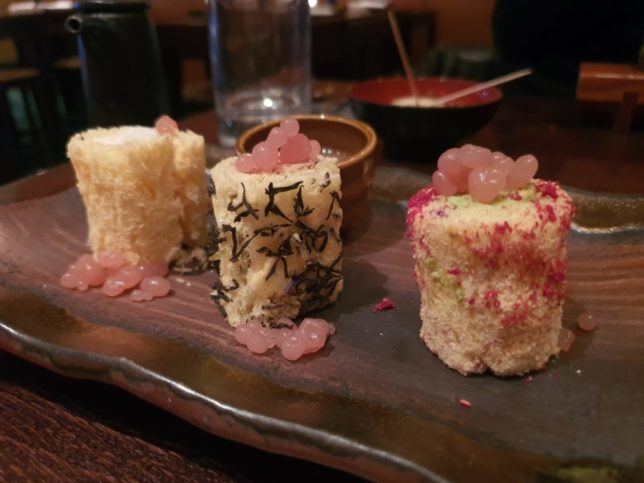 For a safer option, you could opt for the Mochi. We chose coconut and vanilla but there are plenty of other flavours to choose from.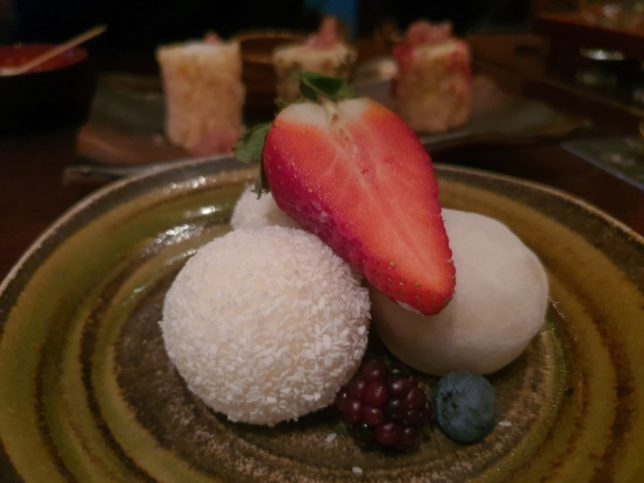 Miyako is a hidden gem, you have to enter through the hotel so you may miss it. Our only disappointment is the sushi counter is behind the main partition and so you can't see these highly skilled culinary artists busy preparing your food. Service was great.
Miyako
Andaz London Liverpool Street
40 Liverpool Street, London EC2M 7QN
+44 (0) 20 7961 1234
www.hyattrestaurants.com/en/dining/uk/london/japanese-restaurant-in-city-of-london-miyako
www.instagram.com/andazlondon