By Mr Olivier Amar MD Surg (Hons) – one of the UK's leading consultant plastic, reconstructive and aesthetic surgeons.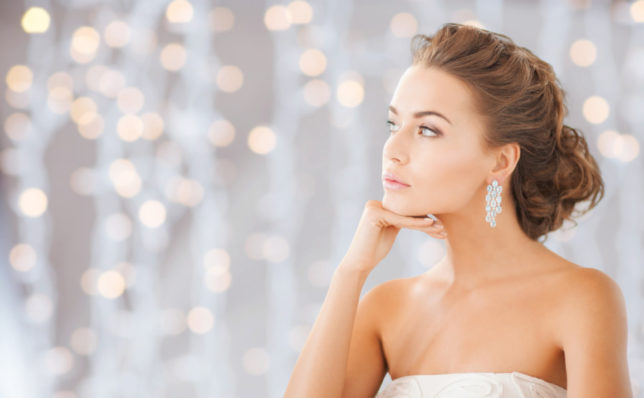 Here are my five top tips on how to take your skincare to the next level.
1. Using SPF – even in winter!
The number of people who are unaware of the importance of SPF for their skin always surprises me. Sun protection is not just for a summer holiday, but all year round! Although we are not spending as much time outside at the moment as we usually would be, this does not diminish the importance of protecting our skin from harmful UV rays. This also applies to the winter months, as there is still a deceiving risk of skin damage from the sun which can lead to premature ageing and wrinkles. The easiest way to ensure that your skin is protected is by using a moisturiser that contains SPF, which you should always apply in advance of going outside.
2. Naturally based cosmetic treatments
It is understandable that many of us may feel we need a helping hand with our skin at the moment. Winter can be a difficult time for skin due to harsh weather conditions and a lack of moisture in the air which leads to dryness; but stressful news agendas over the past year have also taken their toll on our skin. Naturally based cosmetic treatments, like Uvence, offer a next step for those who are looking for additional methods of enhancing their skin. The Uvence treatment utilises one's own cells to rejuvenate and plump targeted areas on the face and body, thereby naturally improving the appearance and texture of skin.
3. Pay attention to your lifestyle choices
There are many factors which impact the quality of our skin – but lots of them originate from the inside. These include our levels of hydration, how much we exercise, our diets and our sleeping habits. Lots of my patients are unaware of how much their lifestyle can actually impact the quality of skin, as well as results after cosmetic treatments. So, although leading a healthy lifestyle is important for our overall health, it's just as important for our skin, too. My first recommendations are to ensure you eat a balanced diet, drink at least 8 glasses of water per day, and engage in some form of regular exercise. These steps will help to create the best internal environment which helps the skin to flourish from the inside-out.
4. Reconsider the skincare products you're using
There is a myriad of skincare products on the market, and it can be difficult to know which ones will work best for you. However, the more expensive a product is does not necessarily correlate to how effective it will be in delivering results. Everyone's skin reacts differently to certain ingredients; what may work for one person might not be as beneficial to another. Although trial and error is one method of working out the best products for you, it is also a good idea to look at the ingredients of skincare products before buying. If you know your skin reacts well to certain ingredients, this can provide a good indicator of whether a product will serve its purpose.
5. Vital vitamins
There are several essential vitamins that can help the body to achieve the best skin possible. These can be consumed orally through different foods and supplements, as well as through direct application to the skin in the form of cosmetic products. Vitamin D has been shown to offer a whole host of benefits to our skin, including contributing to skin cell growth and repair. Foods such as oily fish and eggs are a great source of this and can lead to visible skin improvement when consumed in moderation. You can also take supplements to ensure that you get your daily dose of vitamins, but make sure you do your research about which ones are best suited to you and your skin.
About the expert
Mr Olivier Amar MD Surg (Hons) is a French Aesthetic Plastic and Reconstructive Surgeon (GMC: 7007834) based in London and specialising in bespoke facial rejuvenation, body contouring and breast enhancement – all performed under day surgery. He is also a pioneer of Uvence; an innovative and naturally based treatment that rejuvenates the skin using one's own purified cells.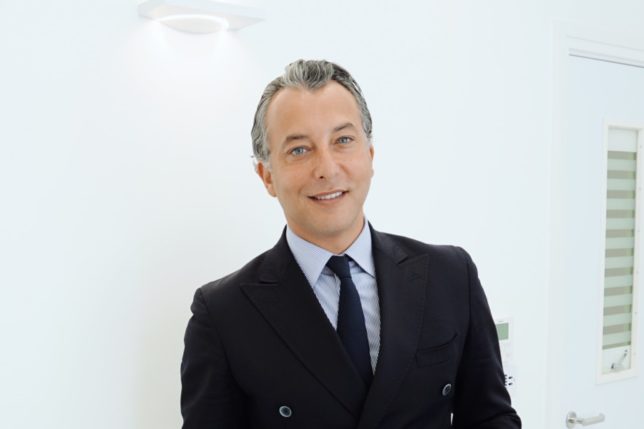 Known as the 'master of refinement' due to his meticulous approach and attitude, Mr Amar's reputation among patients and peers alike comes from exacting standards and the use of subtle, unique techniques which turn aesthetic surgery into an art form.
After graduation from the University of Marseille, Mr Amar worked alongside his father, Roger Amar, creator of the Fat Autograft Muscle Injection (FAMI) technique, a non-surgical facelift that uses stem cells harvested from the patient's own fat. With more than 15 years' experience, Mr Amar has brought world-leading skills and expertise to the Cadogan Clinic where he is considered one of the UK's leading consultant plastic, reconstructive and aesthetic surgeons.
To find out more, please visit www.cadoganclinic.com and www.olivieramar.co.uk