Ollie Ollerton is the Founder of BreakPoint, which delivers a range of corporate and individual training programmes that help people change their limiting beliefs and unearth their potential. A former Special Forces operative, he found fame as one of the founding Directing Staff on the acclaimed Channel 4 show SAS: Who Dares Wins and now fronts SAS Australia. Ollie has also become a multiple best-selling author and a powerful motivational speaker, covering topics such as leadership, resilience, mental wellbeing and elite performance.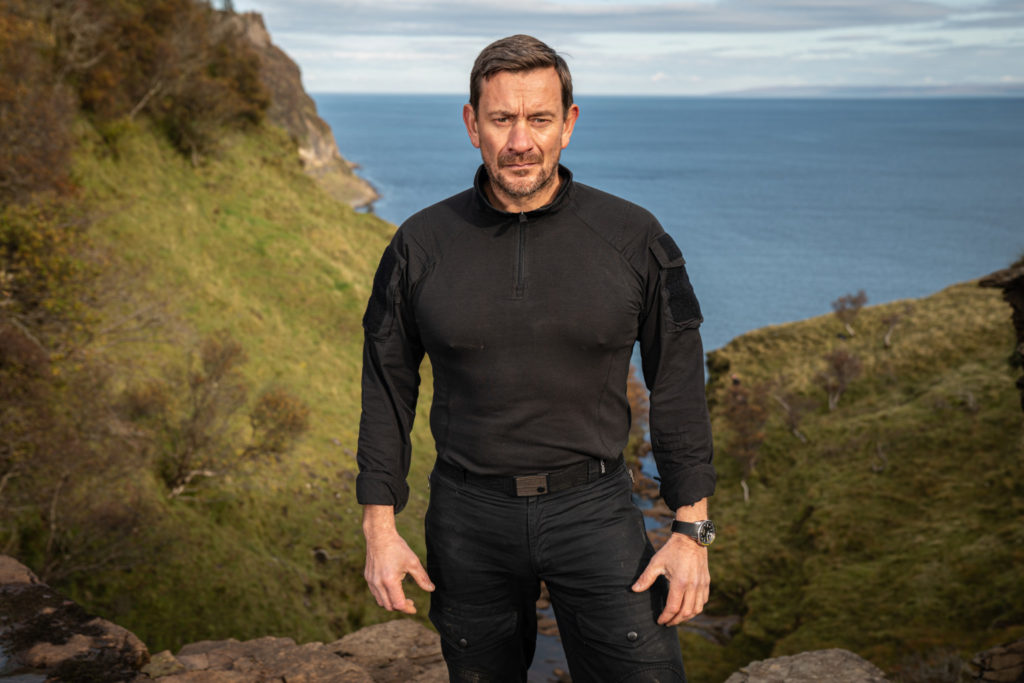 How would you define "infinite potential" and what can unlocking it do on a personal and organisational level?
The trouble with today's society – and indeed our whole evolution – is that we're wired for survival, not success in this modern world. When we were living as hunter gatherers there was so much that could go wrong, that the tendency is now to look for things to go wrong. We spend so much time in that survival default mode, that it takes work to build a positive mindset.
This means we're programmed to not believe in our true potential. When faced with difficulties, we panic, we go into our shells, we complain, 'Why is this happening to me?' Most of this negativity comes from an unwillingness to accept change, but that negativity doesn't allow for learning and growth and that leads to a position of discomfort. And change is inevitable; so we have to be willing to step into the discomfort of change to reach our goals. BreakPoint teaches people that this is possible, and that when you step out of your comfort zone, you move forward and grow as a person. It's this discovery that we don't have to be constrained by our limiting beliefs that unlocks infinite potential and allows us to go beyond what we thought we were capable of.
"I AM" is a very powerful statement. What five words would you describe yourself as that would each follow the statement "I am…"?
This is something I could write a whole book on, since I'm a fierce advocate of the power of visualisation. I've always believed that by visualising your deepest desires – what you want and who you want to be – you start to breathe life into them. It may sound like hocus-pocus but everything I've done since seeing my path laid out before me as a teenager – I was in the Royal Marines careers office and saw a photo of a Special Forces combat swimmer inside a mini-submarine – has happened because of visualisation.
If you visualise what you want and who you are on a repeated basis, you impress these desires upon the subconscious mind. You become the gatekeeper of your thoughts and you begin making decisions in line with where and who you want to be. It makes you unstoppable.
Clarity is key, though, in terms of what you want – you can't have wishy-washy goals. So, I am clear about the goals I want to achieve and I am dedicated to achieving them. And I am amazing and strong and have infinite potential, the same as every other person on this planet.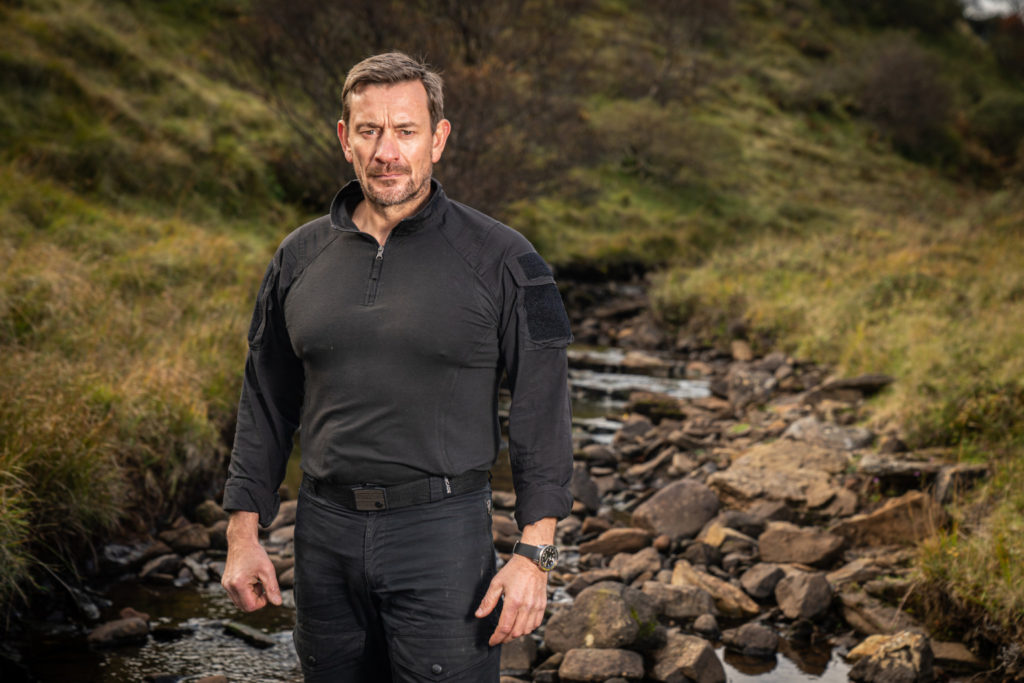 "Scar Tissue", is your debut novel featuring Alex Abbott and you have another book out as well "All or Nothing". Tell us a little more about Alex; how much of your own character is reflected in the personality of the character?
When I was first approached by my publisher to get into fiction writing, it wasn't a natural fit for me as I am so passionate about self-development. However, when I realised that some of the most influential lessons have been passed down through the ages in the form of storytelling, I understood that I could deliver my message to a wider audience through that exact medium. I wanted to make sure the story and the characters were authentic and that it was from a place of personal experience both physically and emotionally. Alex Abbott is far from someone that fakes perfection, he finds himself in some extremely tense situations in the most hazardous places in the world however this is nothing to the war that is raging within. He is addicted to chaos and trained to be comfortable in it. He finds that chaos everywhere within every facet of his life, from his relationships to his professional career.
This is exactly the template of who I was when I left the Special Forces and the problems Alex faced are exactly the problems I experienced both in and out of the military. So yes; I know him well.
Resilience is something that often comes to mind when people mention the Special Forces. How would you cultivate resilience in a child (toddler to teen) compared with an adult?
There's a misconception that Special Forces operatives are impervious to difficult situations. But we're not superhuman and certainly not bulletproof. What we are is impeccably well trained and therefore able to deal with whatever is thrown at us. Our lives literally depend on being able to think on our feet and make snap decisions under intense pressure – and the saying goes that 'a plan never survives first contact with the enemy'. This is a major part of the resilience mentality; being able to deal with whatever is thrown at you.
The trouble in today's society is that we have evolved under a survival blueprint, we're programmed to worry about all the things that could go wrong, from back when we were hunter-gatherers. It means we're wired to look for things to go wrong and focus on them when they do. So, out of ten situations, when we get nine wins and one failure, we focus on the failure. We panic, we go into our shells, we complain, 'Why is this happening to me?' But that negativity doesn't allow us to move forwards.
For kids, it's even harder, especially with everyone faking perfection on social media. They see this as the norm rather than being taught that the root to success is a series of failures. But it's how you perceive failure that's key; used in the correct way, failure is a powerful weapon. If you're never willing to risk failure because you're scared of it, you're never going to learn and you're never going to grow. But if we're willing to step into short term discomfort, we can gain confidence through experiences; good ones and bad ones. That's what we should be teaching our kids.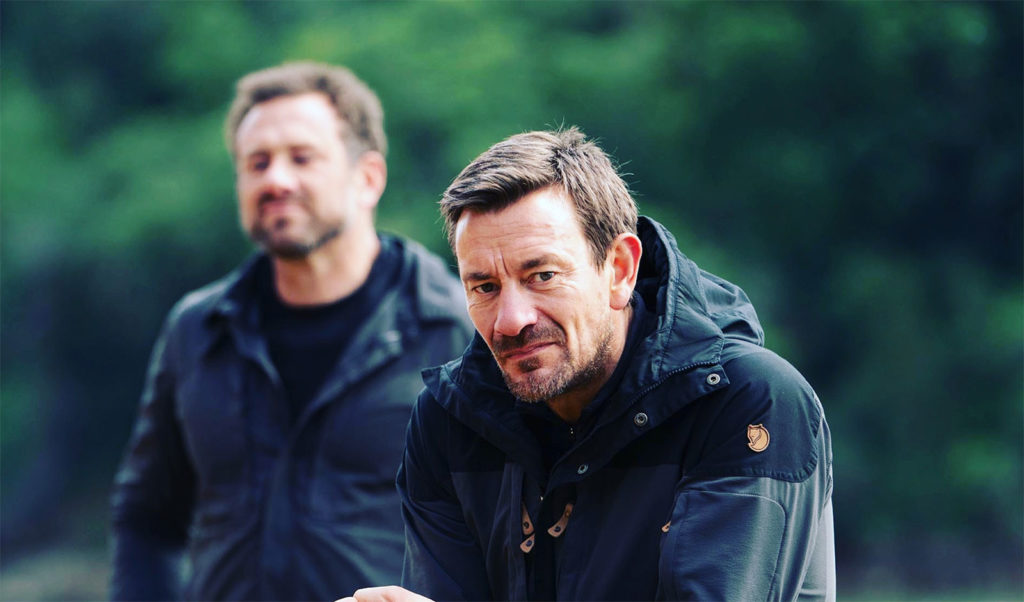 What is a struggle that really got you down in the past but in hindsight made you grow so much you can now see something positive in it?
A lot of the stress in the Special Forces is caused by the toing and froing of emotions. We would go from the boredom of waiting for the next mission to eye-popping excitement in the click of a finger and it's difficult to wind down from such extreme exhilaration. That's why I took to drinking so heavily, because it helped me relax, but it quickly got to the point where alcohol was controlling me. Curbing this helped me realise that a lot of my spiralling also stemmed from being unsettled and unsatisfied throughout my time in the military. It taught me that purpose is created, not discovered and you won't find that through playing safe.
From there I learned that the more we focus on anything, the bigger that becomes, positive or negative. I started to build an image of who I wanted to be and what I wanted to do with my life. That became my dominant visualisation, regardless of the mind assassin telling me the opposite message and it sparked the realisation in me that anything is possible.
What advice would you give to people who feel overwhelmed by everyday life?
We live in a society that offers minimal challenges; a society that has been programmed to cry before we feel pain. It is deemed that the right path is to play it safe and not venture from the well-trodden path of security. We also have instant gratification all around us, faking perfection on social media and getting instant 'likes' for it. But it's throwing ourselves into something that doesn't guarantee such an outcome that takes real courage. Change is stressful but showing willingness to embrace this discomfort and the associated stress is not only good for us in respect of our mental strength and resilience, but it also actually engages our immune system and keeps us performing to the best of our ability.
And we all face break points every day. They don't have to happen in dramatic circumstances, while you're wearing a balaclava and wielding a laser-sighted weapon. It might be a crisis that needs solving in the office or even more mundane, like being faced with a mountain of dirty dishes and the decision to do them before bed or wake up to the mess.
Dealing with these moments when you feel overwhelmed is about understanding that struggle needn't be a bad thing. If you can see a challenge as an opportunity and act on that opportunity … that is the moment you make a conscious decision to pursue your dreams. That is BreakPoint.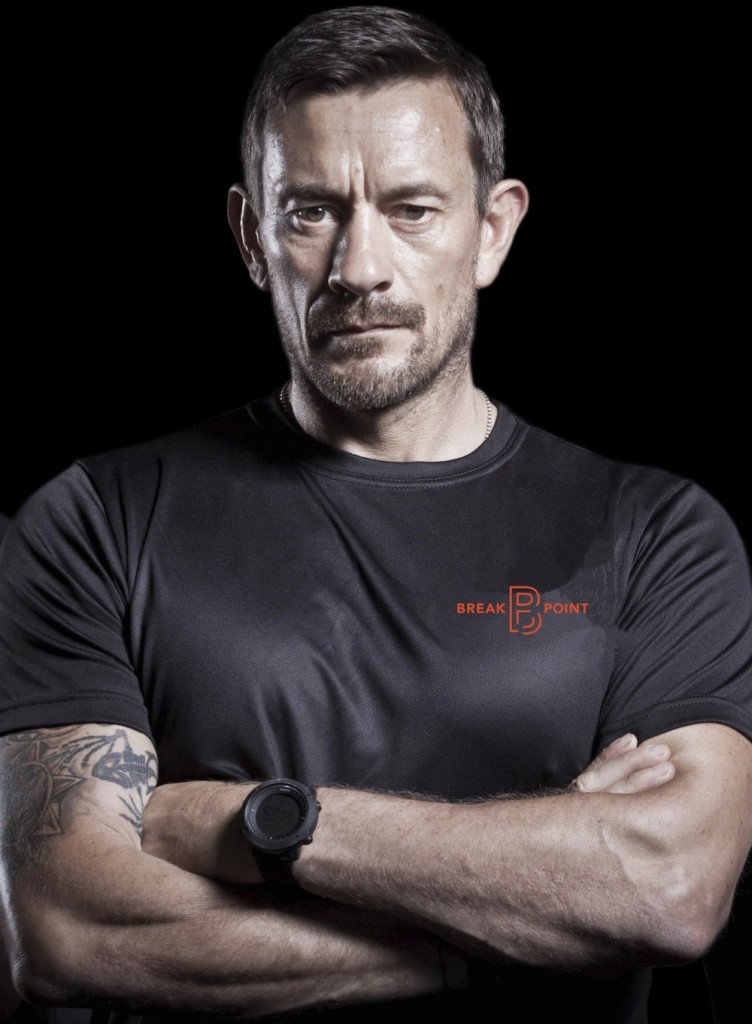 What skills from the military did you use in writing, publishing and marketing your books? How did you transfer such specialised training into civvy life?
The skills that have really transferred well to this day, not only in my writing but in every part of my life, are discipline and process. No one has consistent levels of motivation, regardless of who you are and this is when discipline and process get you over the line especially when we are heading into uncharted. This is the BreakPoint ethos; embracing discomfort in the knowledge you are creating a change in habitual behaviour. Switch off the emotion and follow the process. That is something that the Special Forces gave me the courage to embrace and is the ethos for all I do in life. Comfort ends and change begins.
What is your most vivid memory from your time in the military and what did it teach you?
One of the clearest memories from my military days wasn't a gunfight or a night ops mission, it was my first attempt at passing Special Forces Selection. This came to a crashing halt just days before completion because we were caught on the final exercise making contact with civilians. That wasn't allowed and we failed the course. I was one of seven that got RTUed (Return To Unit) and there was no negotiation, that was it. Finished. Everything I'd worked so hard for went up in smoke.
Having invested so much in the six-month course and with its physical and mental demands, that was the lowest I'd felt in my life. That failure made me doubt my military career and could have been the end of it.
Instead, it made me more resolute and more resolved to pass second time round and taught me that resilience comes from failure and how we learn from it. If you have a strong enough 'why' then the 'how' will become clear, especially if you're willing to learn from mistakes and adapt. But if the 'why' isn't strong enough, the 'how' is harder – you'll end up focusing on every obstacle.
Going through Selection again was tough, however I hadn't given up on the goal – my 'why' was even stronger so the 'how' became easy.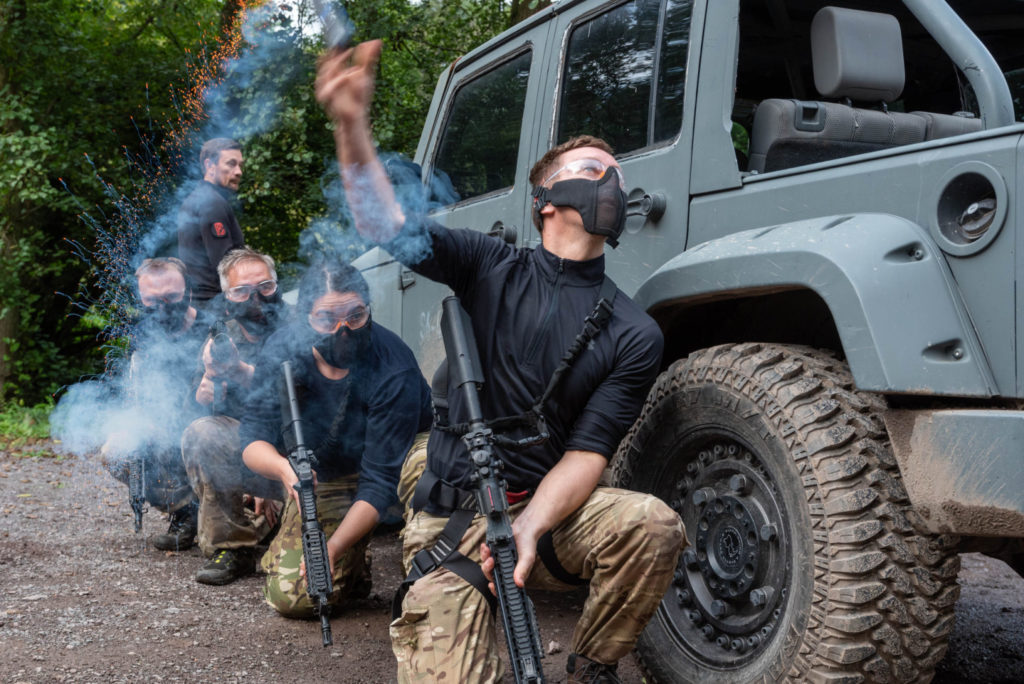 Out of all your many achievements, what are you most proud of?
My proudest achievement is coming back from hitting rock bottom. In a dark place, drinking heavily and struggling to find any meaning in my life; this would be my greatest battle. But also my most incredible discovery.
When I was finally able to take responsibility for where I was in life, I realised that the answers to my issues were not external. I could no longer blame the outside world for my failures and this forced me to look within, where the answers were hidden all along.
This, together with identifying and exposing my weaknesses, sparked huge change for me in a relatively short space of time and became the touch paper that lit a fire in me to use my learnings to help others. This was the birth of BreakPoint.
Tell us more about BreakPoint and the coaching it offers to individuals and organisations.
BreakPoint stemmed from the feeling I got after a mission in South East Asia, working for a company called The Grey Man. The mission led to the freeing of 22 kids from a child slavery and prostitution ring and the thought that I'd possibly changed those kids' lives gave me a real sense of fulfilment, purpose and belonging. It was like no feeling I'd had before, and I wanted more of it.
It created a spark, a passion to improve people's lives, and I realised that helping other people was my therapy and my forte. For the first time in my life I had a clear idea about who I was and what I wanted. The idea of BreakPoint grew from there and the mission become to create a globally identifiable brand recognised for the positive growth and development of others.
But the important thing about BreakPoint's development programmes is that they aren't gruelling like Special Forces selection – if you can walk to work, you can do the in-person events, and we also run a range of online courses – rather they're simply focused on unloading unhelpful behaviours and creating positive new habits in their place. We help people unlock 'infinite potential' and see the value in themselves.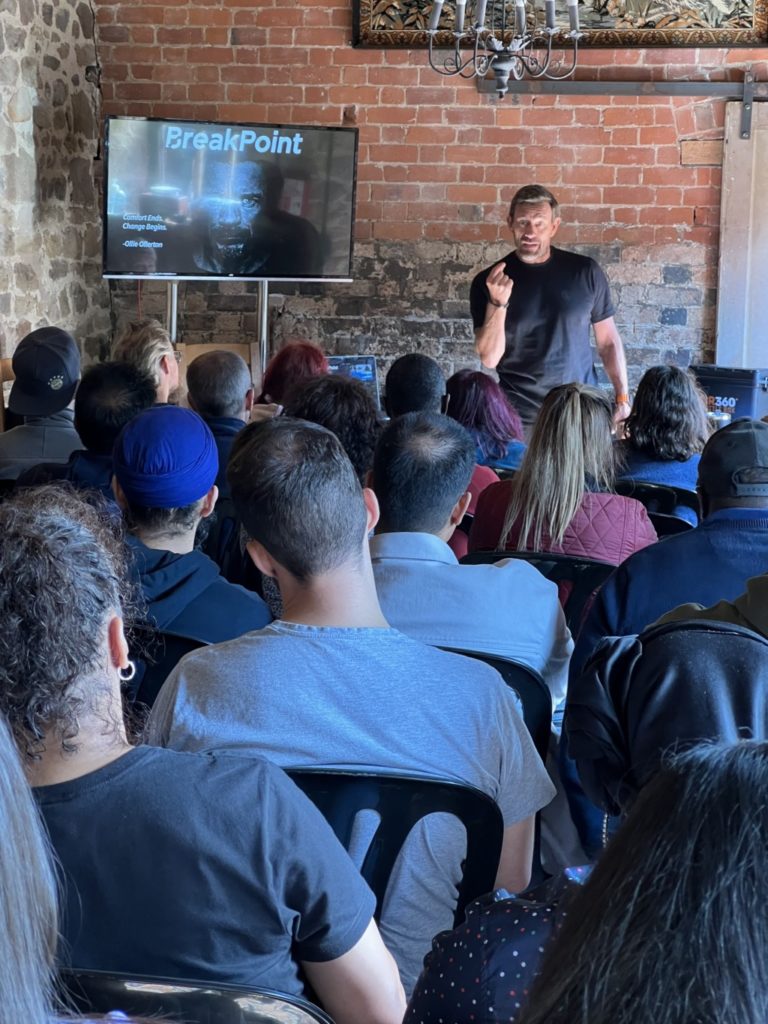 In your time on the show, who was the most surprising celebrity contestant on SAS: Who Dares Wins and why?
Camilla Thurlow was a good example of someone who, on the face of it, wouldn't be the kind of person you'd expect to do well on SAS: Who Dares Wins. She was a contestant on Love Island and famous for a massive social media following. But she defied expectations and maybe I shouldn't have been that surprised because Camilla is also a former humanitarian worker, including making a documentary highlighting the plight of landmine victims in Cambodia. She has done a lot of good with her celebrity status and has that key Special Forces ingredient: resilience.
As a public speaker, what are your top tips for delivering an engaging speech? What advice would you give to nervous or shy speakers?
A speech to a group of people, whether it's five or 5,000, is an incredibly personal thing – no two are the same. So the first thing is to be yourself; be authentic and give your audience the 'real you'.
Then, choose a subject that is part of you, something that sets your heart on fire. If you're passionate about the subject, your delivery is bound to reflect this and the audience will feel your passion. Conversely, you can't trick an audience into believing in something that you don't believe in yourself.
And tell a story. You need to bring the audience along with you on your journey. Invite them in, make it real. Make it personal by being honest and open about your experiences, how they have affected you and what you've learned from them.
And most importantly, practise, practise, practise.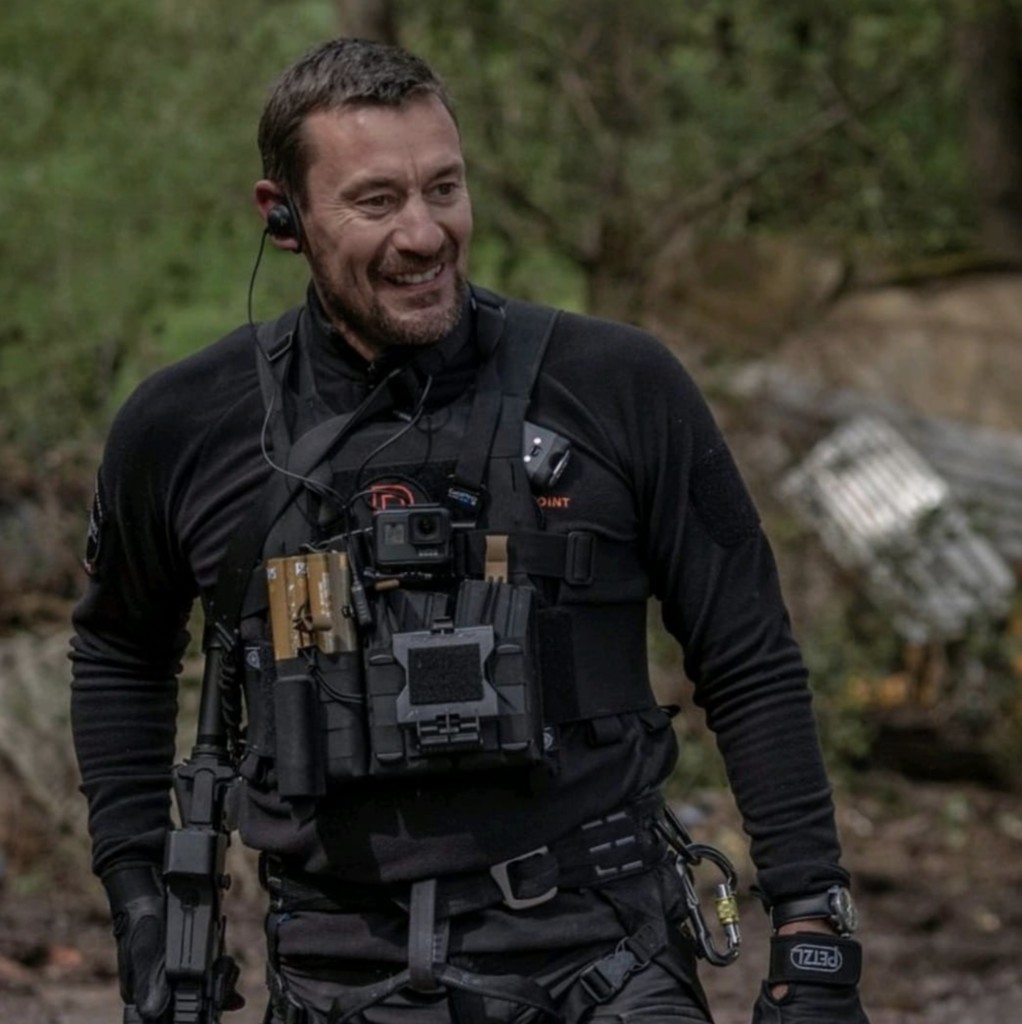 What are your top tips for beating procrastination?
When you set out on a mission in the Special Forces, the clarity of the objective is absolute. When it's a matter of life and death, it simply has to be that way. Fortunately, we don't face such extreme operating conditions in the wider world but that doesn't mean your goals can't be crystal clear.
But there are a number of reasons why you might find yourself drifting off from goals and why, ultimately, they might fail. If you haven't defined a deadline for your goal, if you haven't appreciated the obstacles, if you have more than one goal, if you can't break your goal down into steps; these are all triggers for coming up against difficulty, which leads to procrastination. Avoid this by setting yourself a goal that is realistic and manageable by a certain date, and then work backwards from there to determine what steps you need to take achieve it. And then take accountability.
What charities do you support and why?
BreakPoint's supported charities are the Royal British Legion and the Midlands Air Ambulance Charity. We recently worked with the Air Ambulance at a big event they hosted locally and later in the year I'm climbing Ama Dablam with a group of ex Special Forces guys, including record-breaking mountaineer Nims Purja from the hit Netflix documentary 14 Peaks. We're planning to lay a wreath when we summit on 11th November, commemorating our fallen brothers in the military and raising awareness of the work the RBL does to support the Armed Forces community. We like to work with different charities each year and help as many people as possible.
About BreakPoint
Founded by Ollie Ollerton in 2015, BreakPoint delivers a range of corporate and individual training programmes that help people change their limiting beliefs and unearth their potential. Derived from the term 'break point', which Ollie defines as the moment you stop accepting your self-imposed limiting beliefs and decide to step out of your comfort zone, the business' mission is to be recognised for the positive growth and development of others.
Get in touch with Ollie today to learn how a BreakPoint course could help you and your staff unlock infinite potential at www.break-point.co.uk