Award-winning British-Iranian actor & comedian Omid Djalili talks to SLOAN! about his Good Times tour and we discover the man behind the comedy.
Your Good Times tour comes to an end at the Shepherd's Bush Empire in December. Can you tell us a little about your inspiration for the show and your favourite memories on tour.
My inspiration is fuelled only by the desire to give people a good time. In Bristol recently it was so hot on stage I took off all my clothes. The crowd complained so I put my clothes back on. Apparently I'm not as funny without my clothes on.
In your career what have been some of the toughest challenges and how did you approach them?
Not even realising that I had been treated with unconscious racism in the early days of my career. And I dealt with it by pretending it didn't exist, so I tried to be generous with others and simply worked harder to be funnier on stage.
What are the three most stereotypical Iranian dad like traits you have?
Being oblivious to important things happening around me with my family.
Realising at the last minute.
Muscling in and trying to control everything in a panic with no success.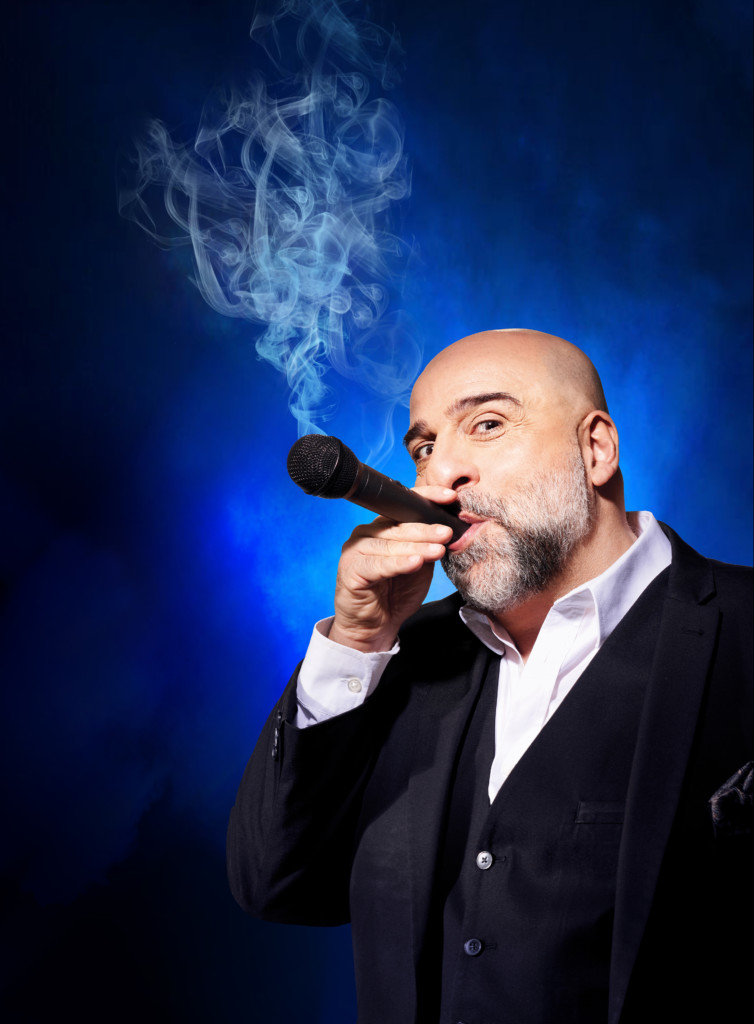 In corporate interviews, they appear to be asking candidates to tell a joke (no doubt to put them on the spot and see some of their personality). What joke would you tell and what advice would you give interviewees in preparing their own joke?
"Velcro: what a rip off" (a quick non offensive Tim Vine classic). Don't try and second-guess what you think someone else would find funny, only say what you think is funny. Because genuine mirth and amusement is contagious.
What advice would you give men struggling with mental health. Do you believe comedy is one route out of a dark place or one's own rock bottom?
Humour is a great coping mechanism and certainly something I've chosen to utilise for my own struggles. But it's a delicate issue because mental anguish is very real and people's capacity to laugh varies at different times in their lives and there should never be an expectation to laugh at things when sometimes we're just not ready for it.
What embarrassing thing has happened to you recently and how did you brush it off?
Embarrassing things tend to happen to me on a daily basis and I often wake up reliving many horrors. I once met the rapper Ludachris in LA and thought his name was "Ridiculous". So when I asked him "why do you call yourself Ridiculous?" he said "na man it's Ludachris" and I said "I know!" – I was quietly shown the door in a dignified manner out of the party.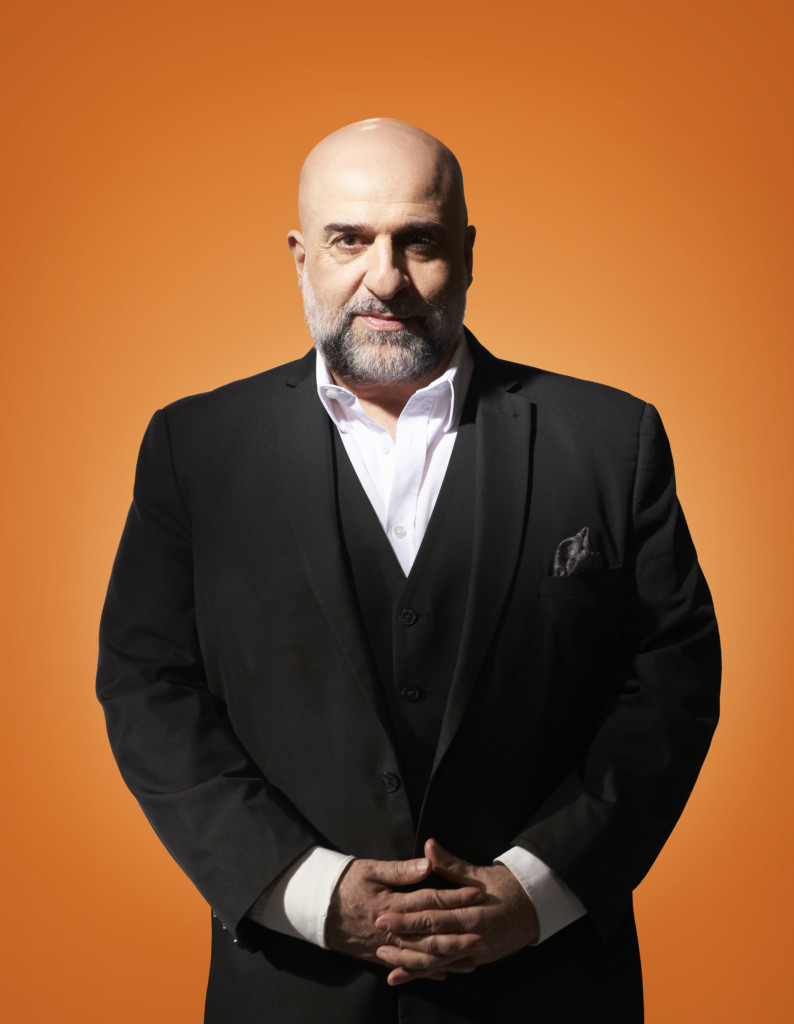 Lockdown helped people focus on new skills, did you learn anything new?
The Persian language. It got so proficient I hosted my own comedy show called EMSHAB BA OMID (Tonight With Omid) for BBC PERSIAN. I've only done one episode but so far it's officially already the most watched comedy show on the planet with a viewership of 12M+.
We can always keep improving even after lockdown. What five things would be on your self-improvement bucket list if you had unlimited time?
Time management. Reading more. Exercising more. Eating less. Sleeping more efficiently.
Who would you invite to a "Dinner of Schmucks" and did they make the cut? (Only 4 guests allowed but they can be dead or alive.)
Why would I want to have dinner with schmucks? If I wanted that I could just go to the Groucho Club. But I'd choose John McEnroe, Joan Rivers, George Carlin and Bernie Mac.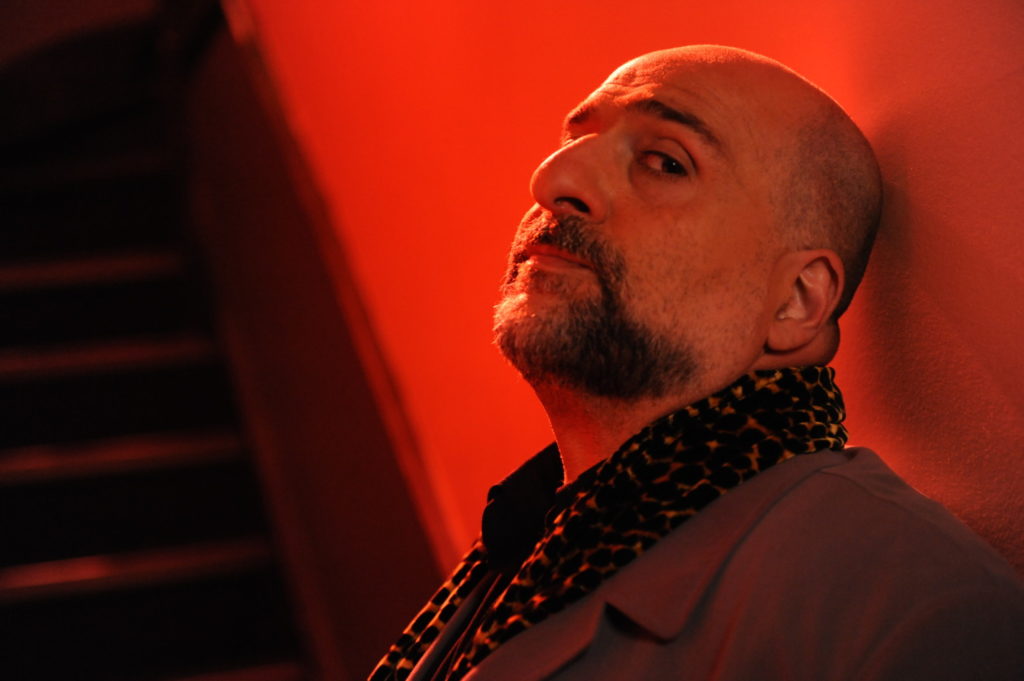 In a world where it is much easier to offend a section of one's audience how does that affect your writing and creative process. Does it limit you or inspire you?
I believe it's important to understand we all have feelings and those feelings, no matter how diverse, should be respected. To deliberately cause offence is an easiest route and one I try to avoid. In general I'm grateful for the opportunity to be more thoughtful than I used to be!
How would you handle a PR crisis if one of your jokes was too close to the bone? Apologise or double down? And what mediums would you use to respond?
I'm pretty old school so I'd just issue a statement to be read out by a lawyer in court.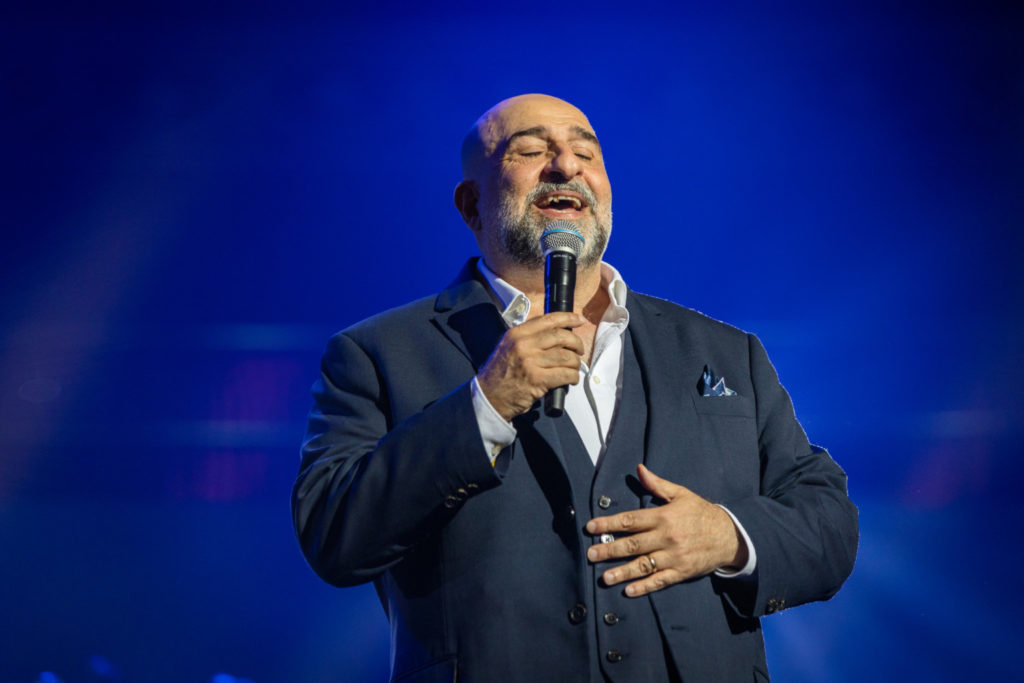 How do you deal with the naysayers in life?
Their negativity terrifies me so with industrial levels of neediness I lay awake at night plotting how to make them to like me.
What charities are dear to your heart?
Any cancer charity as my mother died way too young from a cancer that could have been treated if diagnosed earlier. I also support mental health charities and any charities that encourage the empowerment of young people. The future lies in younger generations who are empowered who can truly change this crazy world we live in.
Award-winning British-Iranian actor/comedian, Omid Djalili will be taking to the stage at the O2 Shepherds Bush Empire on 2nd December as part of his current national tour, 'The Good Times'. Well-loved for his legendary stand-up shows, Omid's performances are famed for their piercing wit – with routines that range from the provocative to the silly. For tickets, go to www.omidnoagenda.com