Enjoy the rush of shooting and get into the sport with The Oxford Gun Company. Located just an hour outside London, set in some 400 acres of stunning quintessentially British countryside, The Oxford Gun Company is an award winning family-run shooting ground with over 40 years' experience in the business. Introducing new people of all ages to shooting is at the heart of what they do.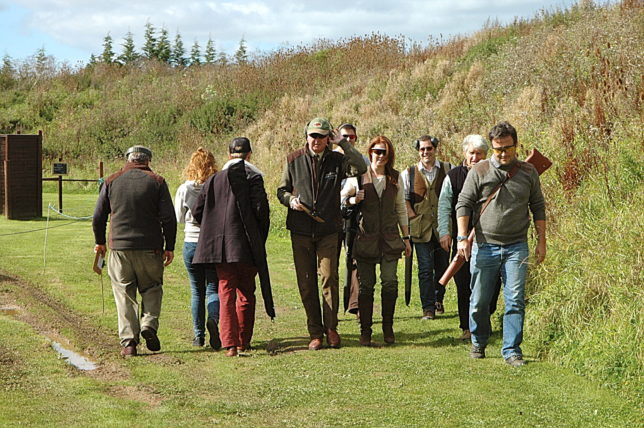 With Team GB experiencing such great successes for multiple clay shooting disciplines at the Rio Olympic Games, there has never been a better time to get involved with the sport. The instructors at The Oxford Gun Company have the experience that it takes to truly give you the best introduction to the sport, guiding you from the very beginning.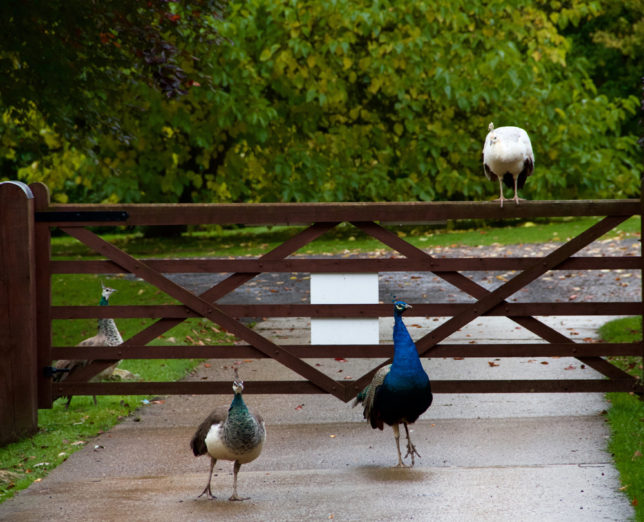 Teaching the Stanbury Method, clients at The Oxford Gun Company learn to shoot with style and grace in the comfort of all-weather stands in a relaxed environment with friendly, experienced professional shooting coaches who make the sport accessible for everyone. Surrounded by the rolling countryside, and a course set across babbling brooks, there is no better place to become immersed in the heritage sport.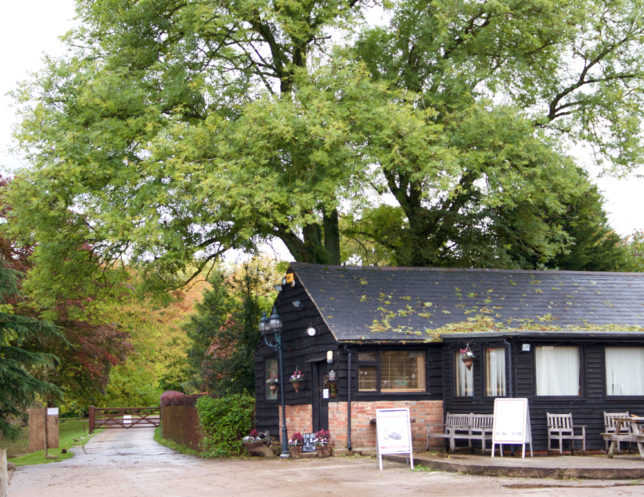 The Oxford Gun Company prides itself in giving each and every client a tailored and personalised experience, and as the team has over 40 years' experience in the industry, this means that you are in the best possible hands. With 19 stands on site there are 2 courses – one designed to teach and help shooters who need a boost to improve their skills and confidence. The second course has been carefully planned to give the competitive shooter more challenging targets and offer practice for registered shoots. Whether you aspire for an Olympic medal, or game shooting in the iconic British countryside the Oxford Gun Company team can help you hit the targets to get there. Here are some photos depicting our day at the Oxford Gun Company.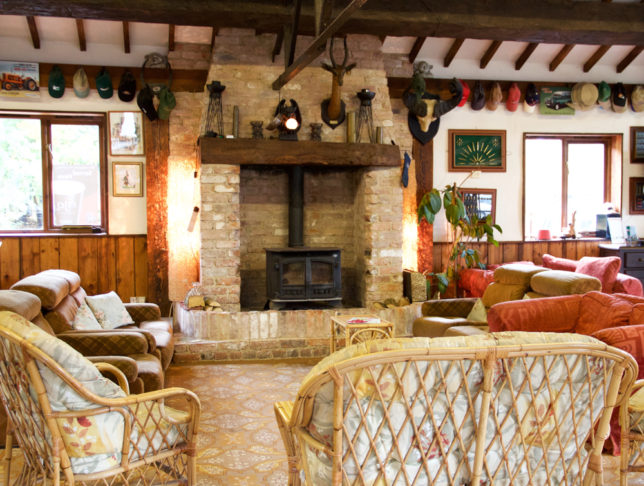 The Oxford Gun Company offers everything from one-to-one lessons, gun fitting, day courses, masters courses and specialised days like "Brush Up For The Game Season". For those who are just starting out we highly recommend the Have-A-Go-Days which start at just £25. Membership is £150 per year and includes a free one to one lesson during the week or a free 100 sporting round when you join. Discounts on lessons, day courses, gun hire, clothing, footwear, cartridges and local pubs. The Oxford Gun Company even have their own shop.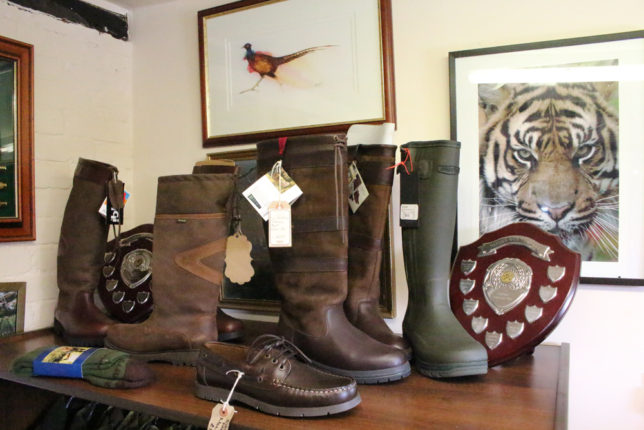 Here are our suggestions for a few products that are ideal attire for the perfect country shooting look…
Aigle
Wellies are a must but you need boots that will provide comfort and warmth on a shooting day. Aigle is a French wellington boot manufacturer that have been hand making wellies since 1853. The new Parcours range are perfect for walking the dog, shooting or just being outdoors. One of the best features is the anti-fatigue technology which give you more hours on the ice without getting tired. Comfort and reliability are at the heart of Aigle's ethos and the Parcours do not disappoint. Available from Aigle for £230.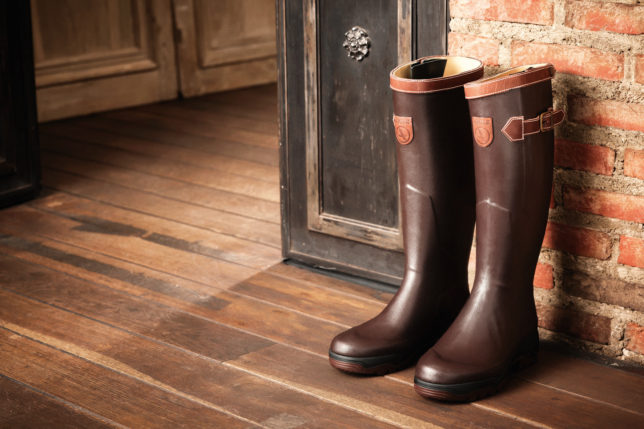 Hiho Silver
To add a little bit of shooting humour and fashion into your outfit we love the Shotgun cufflinks from Hiho Silver. Hiho Silver is a family run company established in 1995, based in Somerset they take beautifully designed jewellery to the next level. They have something for every occasion keeping you up with the latest sparkling trends. £50 available from www.hihosilver.co.uk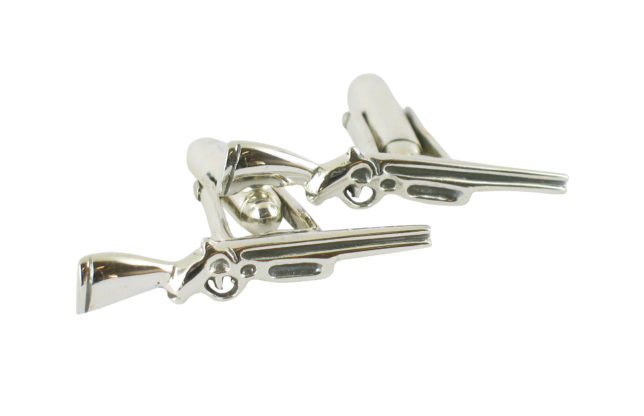 MUSTO
The Whisper GORE-TEX® PrimaLoft® Jacket (£425, www.musto.com) is made with whisper-quiet brushed polyester providing you with the stealth you need in shooting. A 2-layer GORE-TEX® drop liner provides exceptional waterproof,windproof and breathable protection, while a Durable Water Repellent (DWR) coating allows water to bead on the garment's surface instead of seeping into the weave. PrimaLoft® Silver insulation provides incredible warmth without adding excess weight, while shooting-specific features including action back shoulders and cartridge pockets. For an example of how the coat can be worn see Mr Sloan below.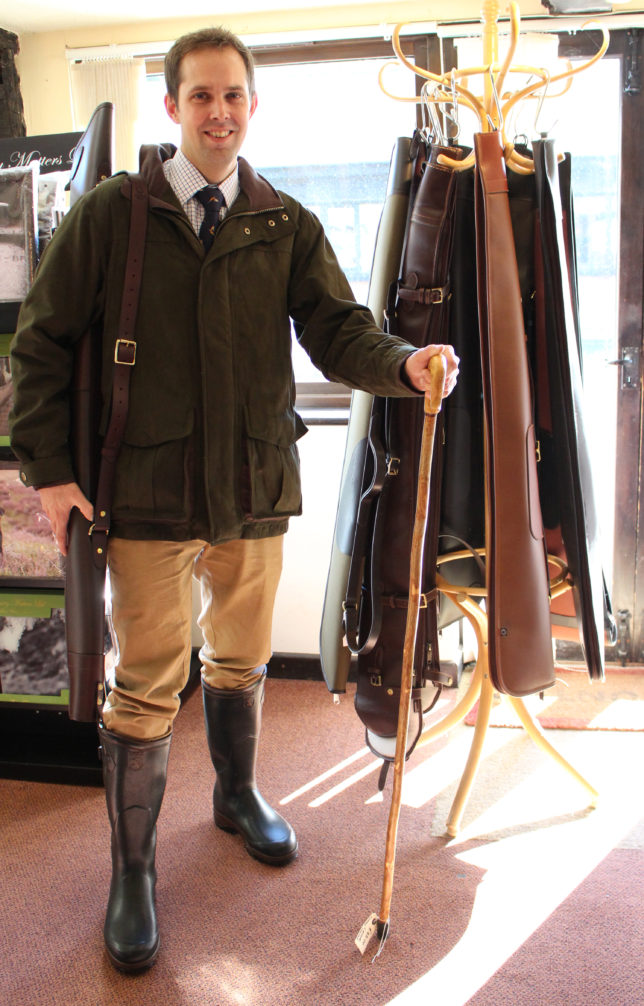 Schöffel
Mr Sloan also models a fantastic shirt and tie from Schöffel… the pheasants in flight were the perfect pairing for the day's shooting. The Schöffel Cambridge Check Shirt in Blue costs £69.95 and these classically tailored and beautifully finished 100% cotton shirts come in a classic check design with tonal collar and cuff trim lining; available in a range of colours to compliment the Schöffel Countrywear Jumpers and Ties such as the Schöffel Silk Tie in Navy with pheasant motif for £39.95. The Schöffel silk ties feature unique designs in a range of colours to compliment the Schöffel shirts and jumpers. Available from www.schoffel.co.uk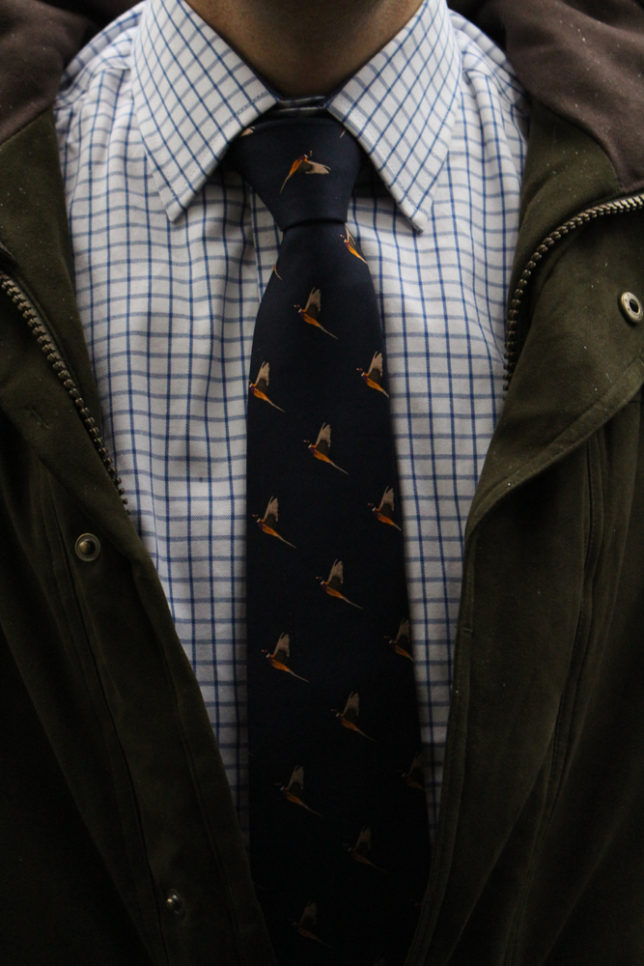 Leatherman
We also think having a handy tool like the Leatherman is a must for all your shooting needs and beyond. The all-new Leatherman Signal Multi-tool (£124.95) allows you to stay ready for the expected (and unexpected) no matter where you are with everything you need right on your belt. Tools include can and bottle opener, saw, hammer, safety whistle and pliers. Features include all locking features, replaceable pocket clip, integrated lanyard attachments, outside-accessible features, one-hand operable features and the Signal Multi-tool is supplied with a nylon sheath.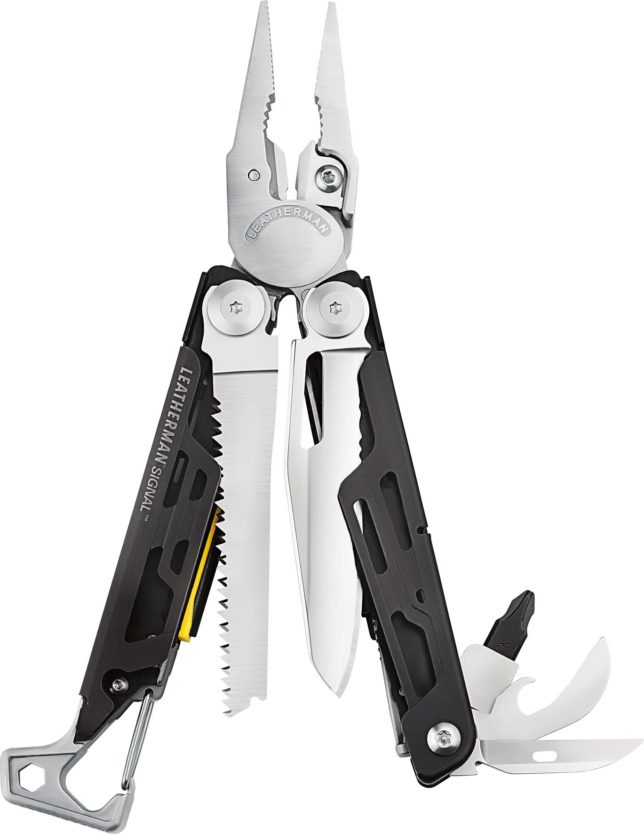 But now back to the main event… membership at the Oxford Gun Company is £150 per year and includes a free one to one lesson during the week or a free 100 sporting round when you  join. You also get discounts on lessons, day courses, gun hire, clothing, footwear, cartridges and local pubs. Here is our very own Mr Sloan kitted up and ready to shoot…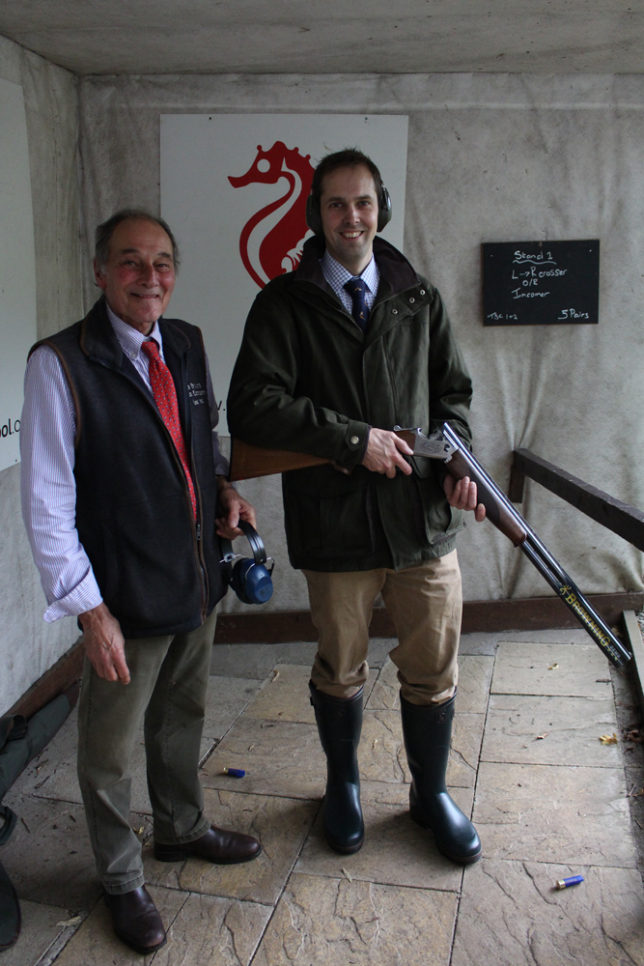 Under the watchful eye of Doug making sure I get ten out of ten for my first shoot of the day.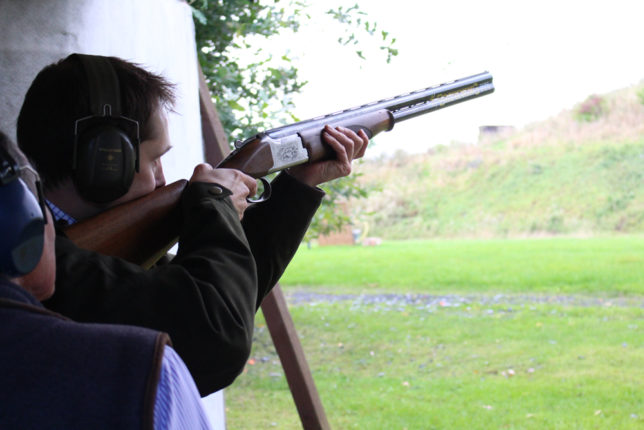 Smoking hot "I just love the smell of gun smoke in the morning"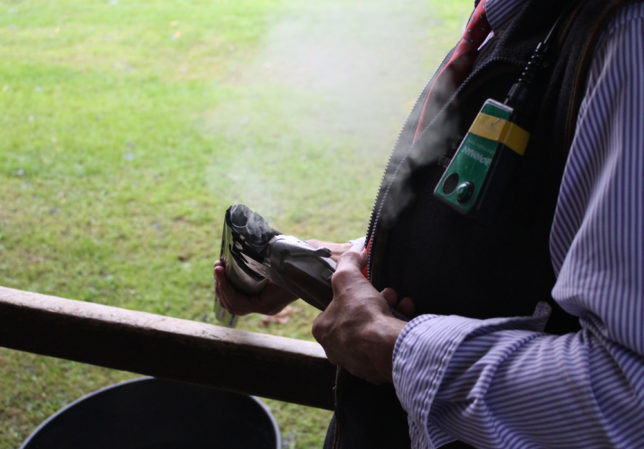 Reload and visualise the clays!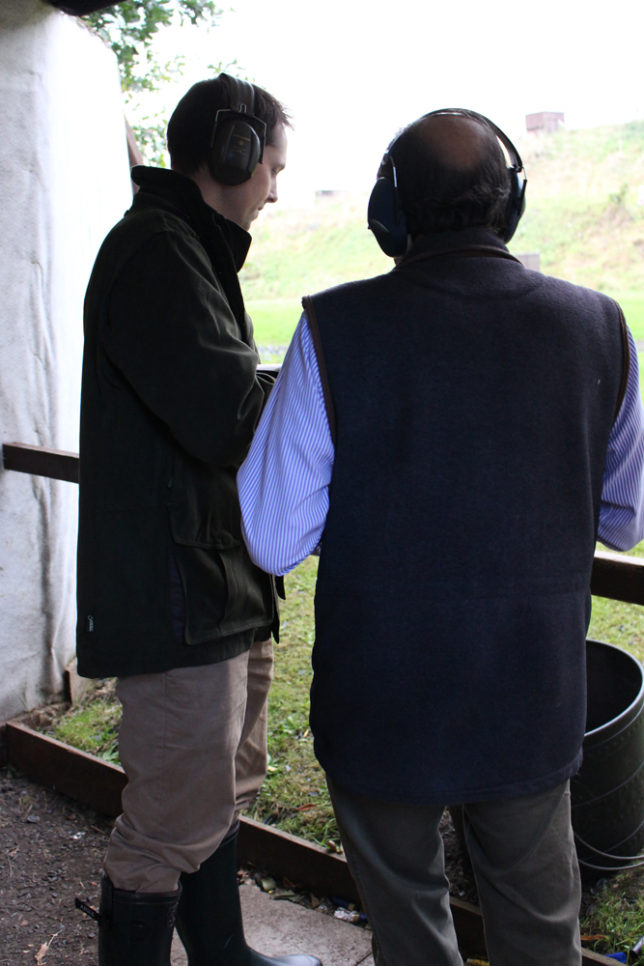 This time two clays from different directions… standby…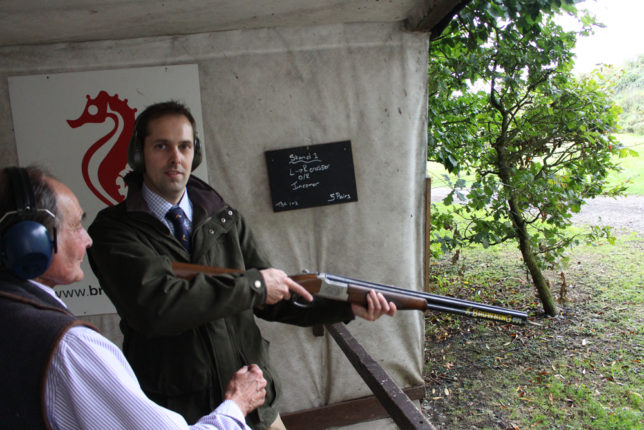 Pull!!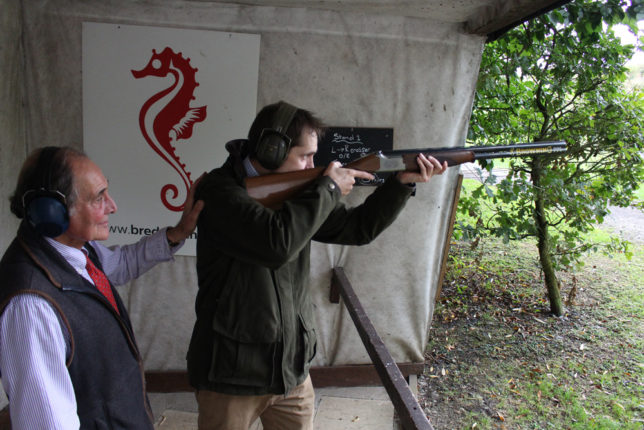 Another good shot with my wingman Doug!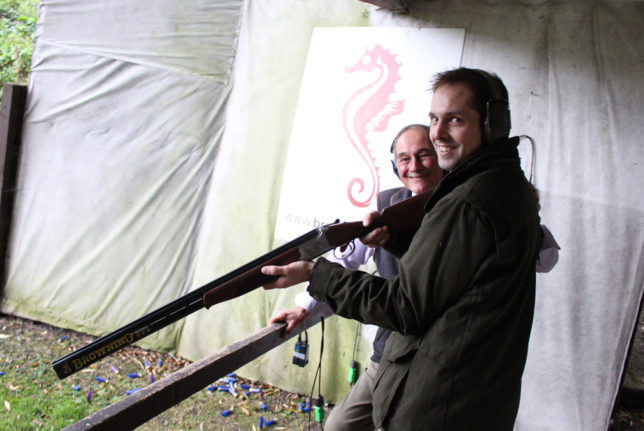 Want to challenge yourself or your friends to the limit? Then why not try Clay Shooting and Blindfold Driving? Or mix it up a little with Archery or Crossbows. Platinum Package Half Days from £70 per person and Full Days from £135 per person.
Always good to have a change of shoes on you for your next event and we personally love Fairfax and Favor. The brand was founded by Marcus Fairfax Fountaine and Felix Favor Parker, their vision was to design collections that would seamlessly bridge the gap between smart and casual footwear. Fairfax & Favor recently announced Made in Chelsea star Josh Patterson as its new Brand Ambassador and face of its AW16 campaign.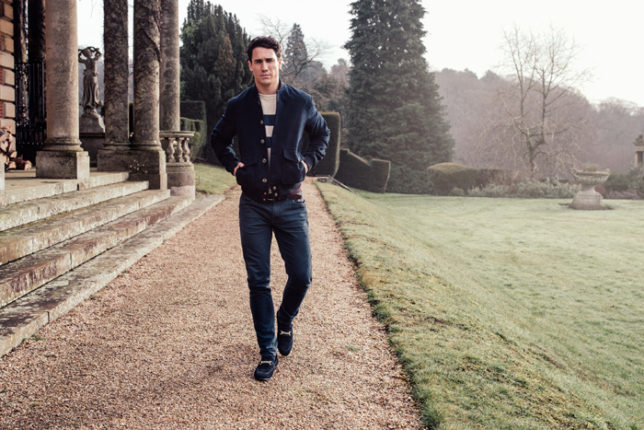 Fairfax & Favor collections provide the perfect sartorial choice to take discerning ladies and gentleman from town to country, with the perfect blend of traditional British style and modern contemporary elegance. Their collections comprise of leather and suede boots, loafers, classic Chelsea boots and drivers is an array of colourways, all beautifully hand-crafted using the finest quality materials. At the end of a day's shooting what could be better than slipping into a pair of Chelsea boots for a relaxing dinner at a local country inn. Fairfax & Favor The Chelsea Full Grain costs £200 and is available from www. fairfaxandfavor.com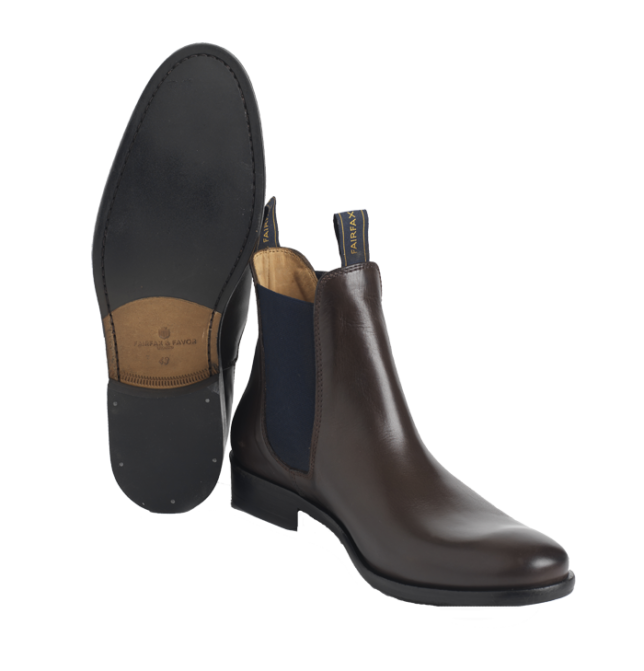 Fore more information on the The Oxford Gun Company, see below.
The Oxford Gun Company
Jericho Farm, Oxford Road, Oakley HP18 9RG
01844 238308
www.oxfordguncompany.co.uk
@OxfordGunCo