Penny Power was awarded her OBE by the Queen in January 2014 for her contribution to Entrepreneurship in the Social Digital World. Here, she discusses starting up your own business and how to reframe the failures along the way based on her twenty years of experience as a business owner.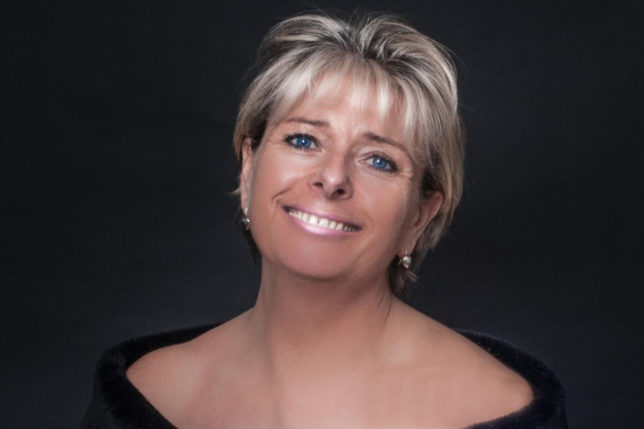 So many of us start a business with a strong skill in something, a passion for a problem, or maybe a gap in the market we spot. However few of us know how to actually be a business owner.
It is essential to remember that running your own business is different to being employed by someone else for your skills. For example, I met with an amazing, highly qualified businessman; I knew him from before and he was a strong, highly functioning expert, working for a company and surrounded by the infrastructure that allowed him to focus on his core skill. However, when I met with him this time he had fear in his eyes, and a level of tiredness that it takes someone who has been there before to know what is causing it. His fears, vulnerabilities and now the feeling of being useless were all at the forefront of his mind. He was now running his own business and it was showing him all the things he doesn't know – but this is okay. It's rare to go into building a business and knowing everything.
Throughout my twenty years, I've seen that same look on various other faces, including my own. I became an 'accidental entrepreneur' and I went on a 14-year roller-coaster, a business that scaled into 52 countries online and had 650,000 members – the world's first social business network. So many of us think that starting a business will be okay as we have a skill, passion and a brilliant idea, without thinking of all the other elements it takes to run a business. Finance, marketing, building your own brand, risk and learning how to deal with different people are the skills we actually learn and acquire along the way.
Being in business can sweep us up into a rush of tasks, responsibilities, deadlines and frantic management of cash and clients, and we soon lose sight of the reasons we are choosing to be our own boss. We take on unsolicited advice from well-meaning people and we have some people trying to sympathise so they can actually feel comforted that they didn't take a risk. Over time, the empowered feeling we once had slowly begins to fade and we no longer wake up feeling excited; instead we may feel fear.
Running a business can take its toll both emotionally and mentally; we become drained and lose the drive we started with. In this overwhelming world of connecting on social media, we have fewer connections with a greater number of people. This means we have a shallow view of their lives; the perfect images and words resulting in us comparing ourselves to one another. We lose sight of what we want and why we started, and we run ourselves into the ground to appear on top, in control and successful. But what is your definition of success? If you begin to feel like you're failing due to comparing yourself to others, write out your values and end goals, and ensure that you don't lose sight of what you are wanting to gain. Additionally, remember everyone is on a different time scale.
Failure doesn't mean it's finished; if you fail, you can go again and again. Yes, it may be frightening to start again after failure but with the majority of business owners learning on the job, it's no surprise that many initially fail. A great friend of mine once said "start-ups are replacing the wheels on their bike while they are riding it."  So, once you have failed, can you go again? You bet you can!
Over the last twenty years, I've learnt many lessons. The most valuable words that have stuck with me are these: "Business is personal – I am going to be the leader of the life and business that I want, my pace, my beliefs, my values and my dream."
You will become stronger, wiser and more knowledgeable about business and the required skills. You will have passed the exam of business, got the certificate in 'failure' and you will be ready to go again. Your core expertise – your 'primary' skills – can still be your original skill, purpose and passion, but you will have also acquired the most phenomenal 'secondary' skills – the skills to be a business leader; to be your own boss; and to be a fully functioning business owner. Best of all, you can say to yourself: "take this calmly, I am in control and this is the life and business I want."
About the expert
Penny Power OBE started leading conversations in business wellness in 1998 when she founded the world's first business online community, Ecademy. She has been a business owner, speaker and author for 20 years. Penny's latest book, Business is Personal launched in January 2019. In the book, Penny discusses the importance of us holding onto our own beliefs and definition of the life we want to lead and live, in a world of 'comparing and despairing' that has been created by the overuse and dependence on social media. Penny boldly opens up about the trials of her own life and the observations she has of the way we are all being sucked into believing we lack, rather than having the confidence in our own values, skills and dreams. Penny is keen to ensure that business start-ups, self-employed, business owners and employed people are also guided and supported in a world of communication that not only impacts the mental health of teenagers, but very much impacts working adults. Find out more at www.pennypower.co.uk