Located in the iconic Borough Market, Roast is a unique London restaurant situated in the portico of Floral Hall – Borough's former flower market.  Roast describes itself as a deliciously British restaurant which is fitting for a restaurant sitting at the heart of London's oldest food market.
What better way to begin our evening at Roast than with an aperitif. I ordered a non-alcoholic Tequila Sling blending lime juice, almond syrup, orange juice and passion fruit. My dining companion chose a Sweet Black which is a delightful combination of Makers Mark bourbon, spiced Dubonnet, Peychaud bitters and fresh blackberries.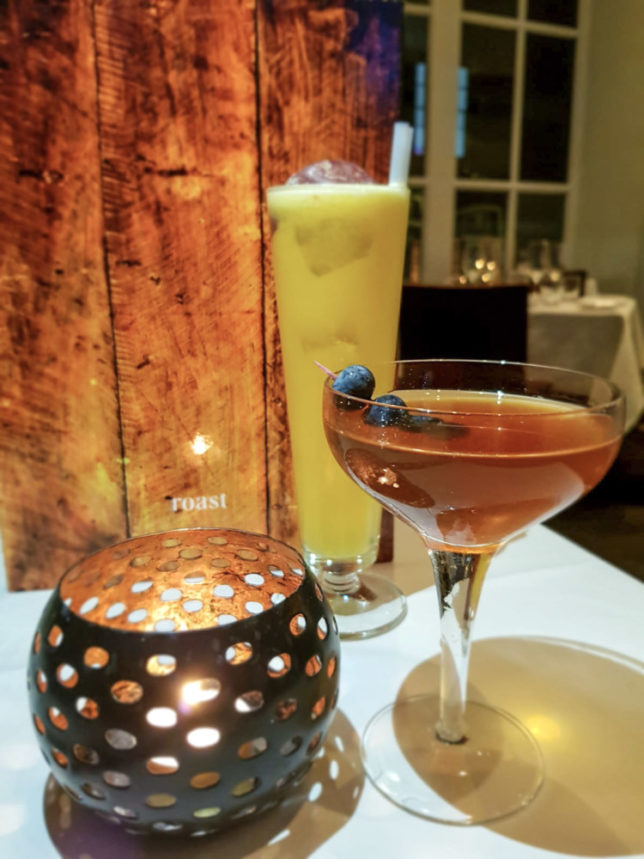 Executive Chef Paul Shearing uses the finest seasonal and quintessentially British ingredients to create classic dishes that both supports and celebrates Britain's farmers and producers, many of whom are stallholders in the market below. To start our meal, I chose the Ragu of Highland venison with pappardelle, haggis and Berkswell cheese. This dish tasted like Scotland on a plate thanks to the rich gamey flavours of the haggis and venison.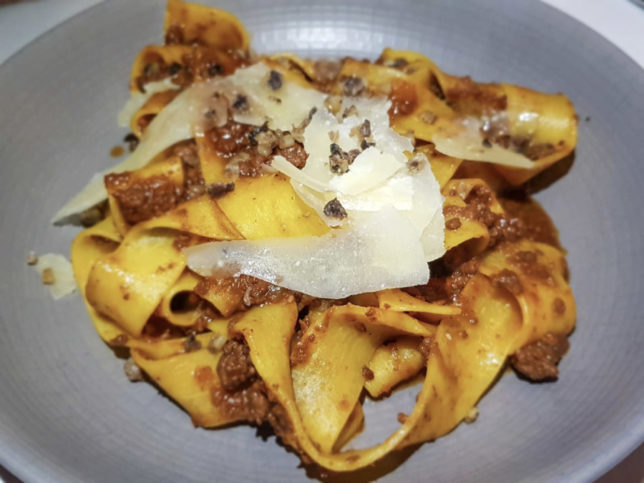 Another dish celebrating great British ingredients is the hand-dived Orkney scallops with Saddleback pork and rhubarb. Three succulent scallops grace the plate with slices of house-smoked aged Saddleback Pork – sourced from Wick's Manor Farm in Maldon, Essex. The Yorkshire rhubarb compliments the flavour & texture of the scallops and pork with the perfect balance between sweet and tart.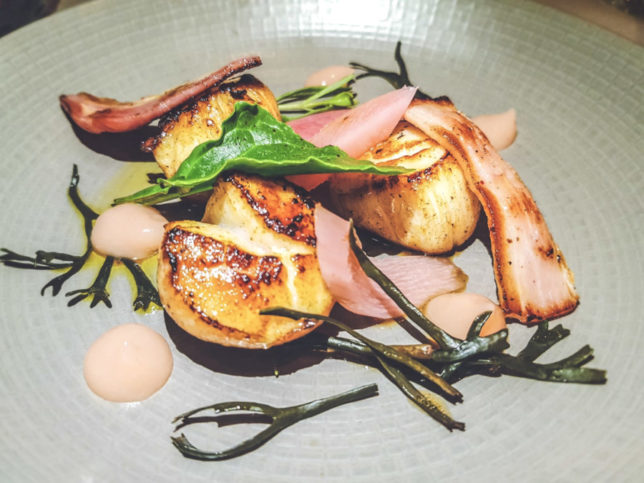 Elegant soaring windows offer spectacular views of the historic setting of Borough Market below or the dome of St Paul's Cathedral in the distance and the restaurant boasts an extensive wine list, including exclusive English wines that are only available at and to Roast. Known for serving the 'Best Breakfast in London', Roast uses a wide variety of seasonal ingredients in our dishes, many of which are rarely seen in other restaurants.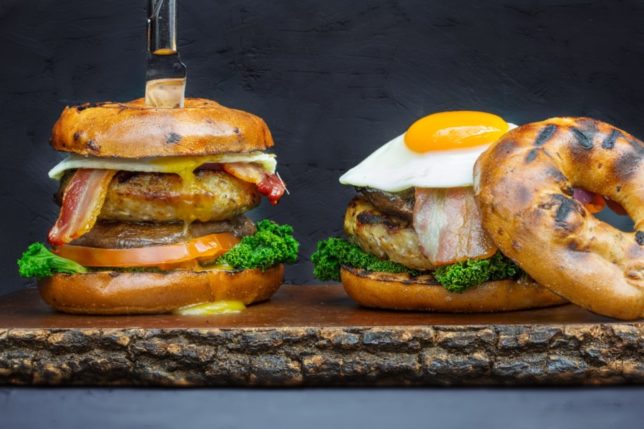 The stunning, open-plan interior comprises a reception area, a stylish bar and the spacious restaurant, set over two levels. Roast is an exceptional venue for breakfast meetings, weekend family lunches, pre-dinner cocktails and exceptional lunches and dinners. Delicious mains include Roasted lamb rump with potato and garlic purée, Savoy cabbage, malt vinegar gravy and parsley purée. This dish celebrates the unmistakable flavour of lamb from Elwy Valley in Wales.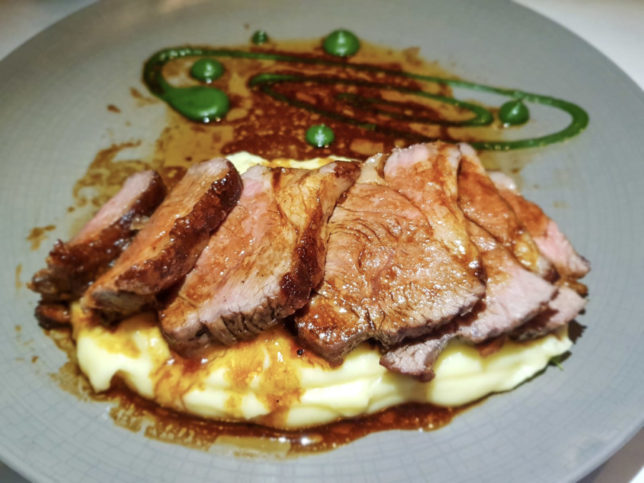 Committed carnivores will also love the dishes from the grill including this succulent 35-day dry aged rib-eye steak. A hefty 300g slab of meat is served with perfectly cooked chips but for those wanting something further side dishes with their mains, we recommend the delicious rosemary roasties and mixed seasonal vegetables fresh from Grovers and Turnips of Borough Market.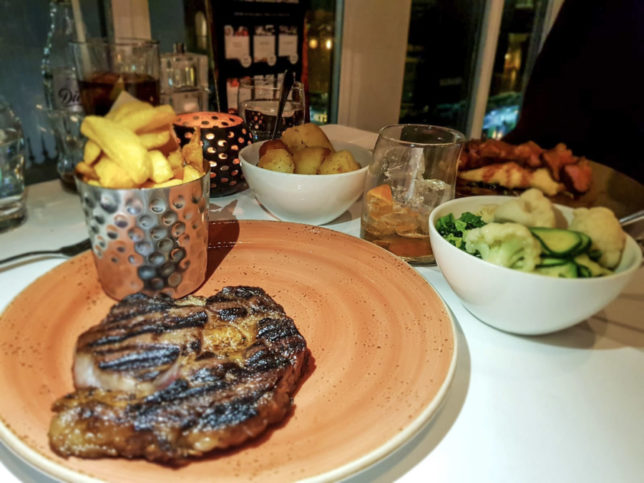 To finish, a steamed pudding is the perfect choice for those with a sweet tooth who want to keep dessert deliciously British. We loved the taste and texture of Roast's sticky date pudding surrounded by a pool of yummy toffee sauce and sprinkled with crunchy almond brittle. Clotted cream is a very British accompaniment to this delectable dessert.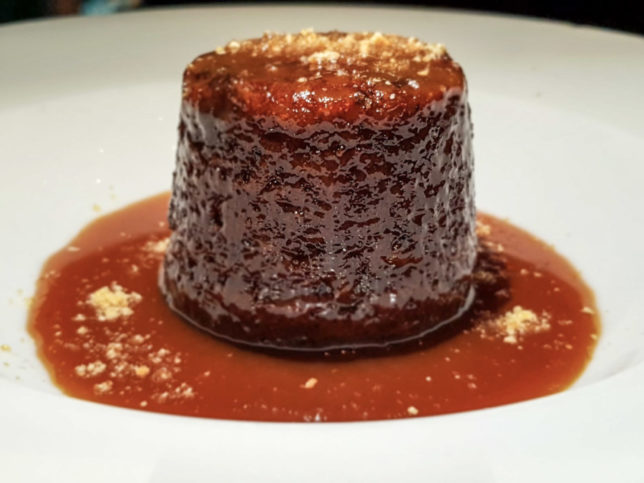 Another highlight on the dessert menu is the walnut frangipane – an interesting take on this classic pudding complemented by the flavours of almond clove ice cream melting into the sponge and the sweet flavours of pear compote with dried fruits.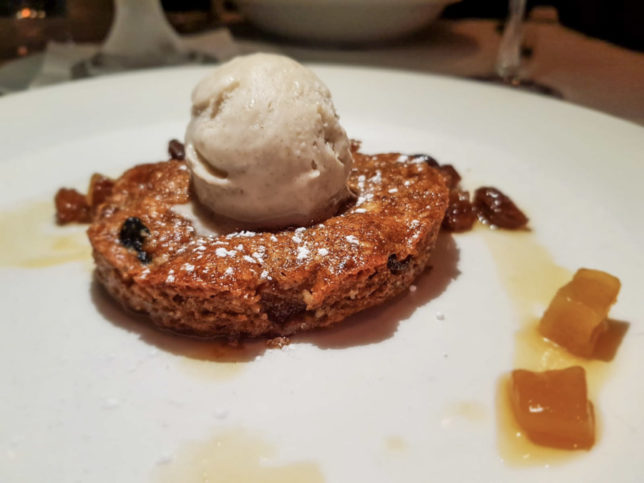 Roast restaurant in Borough Market is a breathtaking dining destination that's perfect for a truly memorable occasion, be it a romantic dinner for two or a lavish wedding. The restaurant has a long-standing reputation for corporate entertaining and client events from private parties and business meetings to launch events and more making Roast a deliciously British restaurant for all occasions.
Roast Restaurant
The Floral Hall, Stoney Street, London SE1 1TL
0203 006 6111
www.roast-restaurant.com
@RoastRestaurant